It's always a thrill when hummingbirds visit your garden. With their iridescent feathers and playful movements, they are fascinating to watch and they are some of the best pollinators around too! But if you've ever wanted to attract more hummingbirds to your space, why not grow your own hummingbird garden?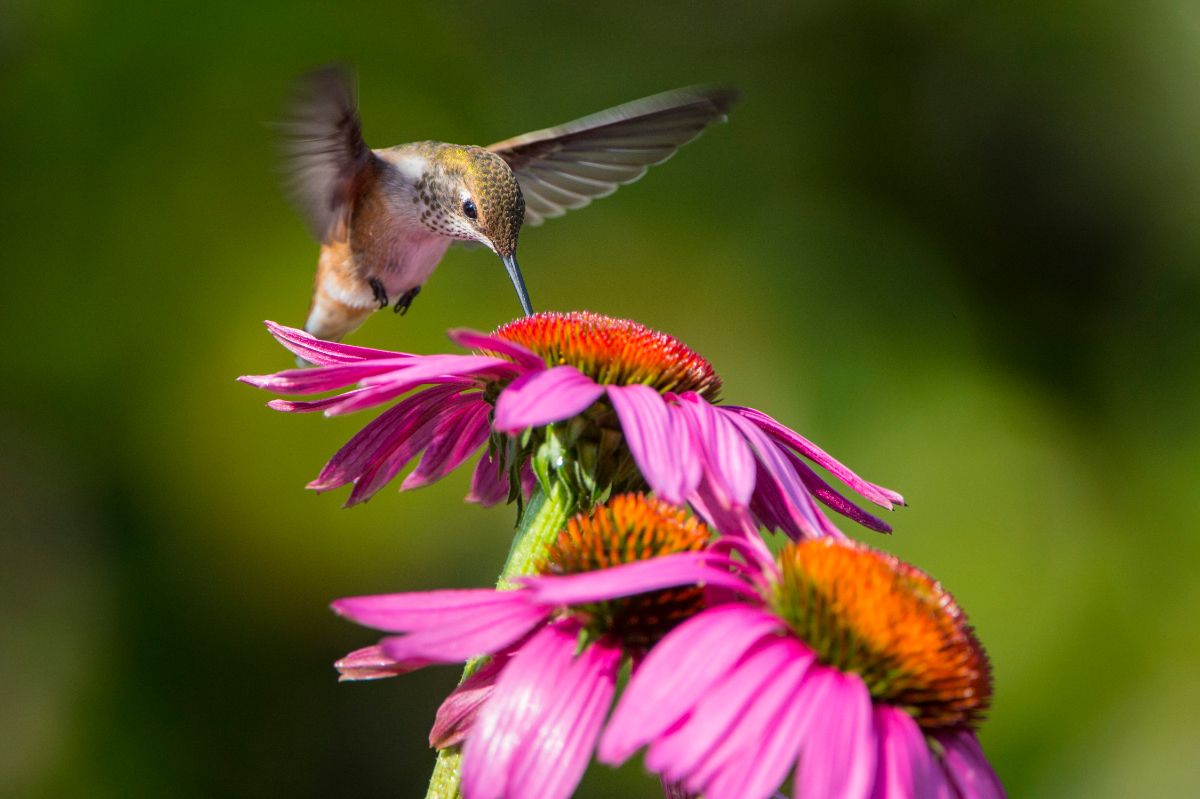 Although you can do lots with large gardens, even the smallest patio spaces and balconies can be havens for hummingbirds. What's more, creating pollinator habitats has never been more important than it is today. With pollinator populations on the decline, backyard habitats are becoming more and more essential for pollinator survival, including hummingbirds.
In this article, we'll discuss the best ways to attract hummingbirds to your space, including what plants to plant for hummingbirds, and other helpful tips. With the help of this guide, you'll be growing a successful pollinator habitat in no time, regardless of how large or small your backyard is.
So, if you love hummingbirds, you've come to the right spot! Follow along to learn everything you need to know to lure these "flying jewels" to your garden.
Jump to:
Hummingbird 101
Hummingbirds are easily recognizable by their fast movements, petite sizes and colorful and iridescent feathers. But if you're new to hummingbird gardening, it can help to learn a bit more about these incredible creatures.
There are over 350 different types of hummingbirds known today, including some world record breaking birds, such as:
The rufous hummingbird, which has the longest migration length of any bird compared to its body size.
And Anna's hummingbird, otherwise known as the fastest bird in the world.
And, while Anna's hummingbird may the speediest, all hummingbirds are incredibly fast fliers. Hummingbirds can easily fly 30 to 45 mph per hour, their wings beating 10 to 15 times per second! This is quite an impressive feat for such a small bird, and is only made possible by their fast metabolisms.
To support their rapid movement and busy lives, hummingbirds need to eat… a lot. In fact, a hummingbird eats once every 10 to 15 minutes, can devour twice its body weight everyday and is able to visit over 1000 to 2000 flowers in a single day. Because hummingbirds can visit so many flowers in such a short period of time, they are some of the best pollinators around.
In the garden, hummingbirds can help pollinate your vegetables and ornamentals, improve genetic diversity and help to increase your garden harvest. Drawn to plant nectar specifically, hummingbirds aren't really interested in pollen, but they move it around accidentally from flower to flower during their travels.
But these amazing pollinators aren't drawn in by plant fragrance. Actually, hummingbirds can't smell at all! But they do have incredible eyesight and are particularly attracted to flowers with tubular shapes, which support their slender beaks and tongues, and red and orange hues.
Beyond flowers, hummingbirds are also aerial hunters, devouring insects in mid-flight, making them excellent for organic pest control too.
The bee hummingbird of Cuba, which is the smallest bird in the world.
Due to their fast metabolism, hummingbirds have a relatively short lifespan and only live about 3 to 5 years. During that time, hummingbirds will mate, producing clutches of 2 small eggs at a time. Eggs are about the size of coffee beans and are laid in delicate nests, carefully woven by their parents with spiderwebs and bits of soft plant material, like dandelion fluff.
Baby hummingbirds mature rapidly and fledge (leave the nest) at between 18 to 28 days of age. After about a year, those babies reach full maturity and will be ready to find a mate and produce baby hummingbirds of their own.
12 best plants to grow for hummingbirds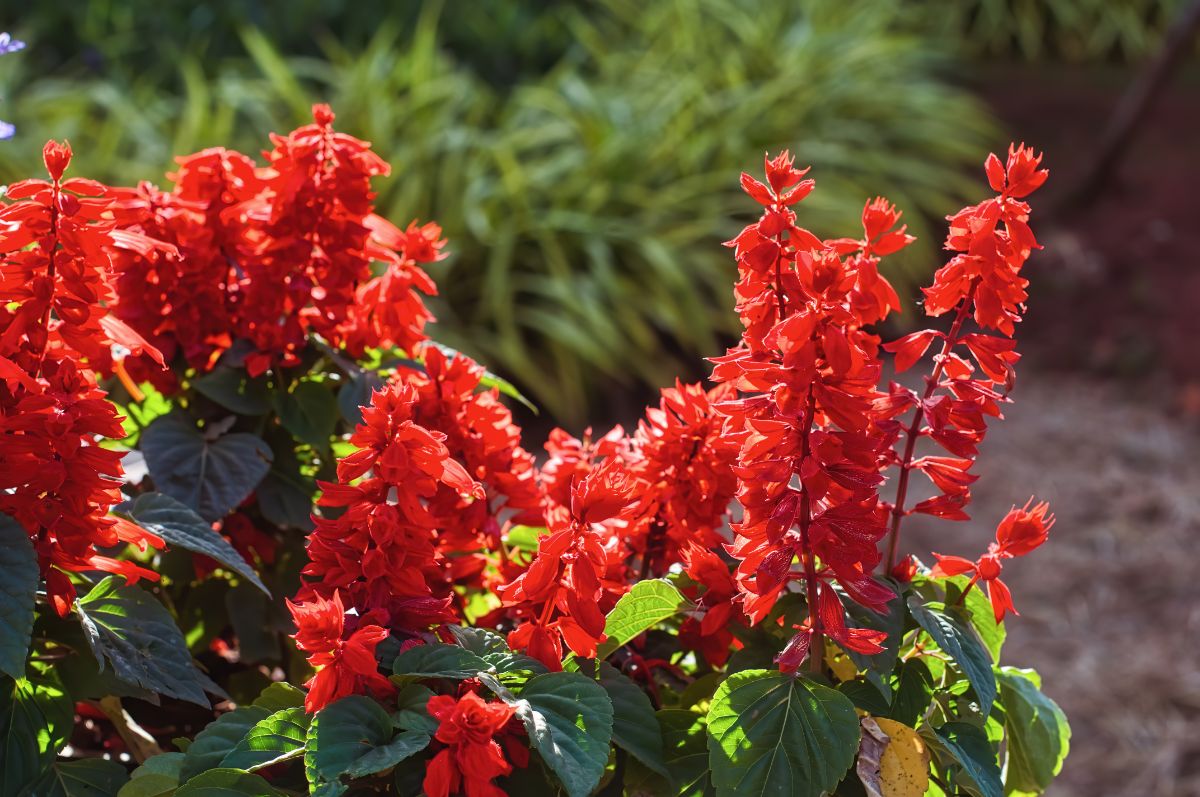 Native plants and nectar-rich specimens with tubular orange or red flowers are some of the best plants to keep in hummingbird gardens. While there are other plants that will do the trick, below are some of our top picks for plants to grow for hummingbirds. These plants are all relatively easy to keep and, as they bloom at different times, they'll provide you with an abundance of nectar for hummingbirds, spring through fall.
1. Bee balms (Monarda fistulosa, Monarda didyma and others)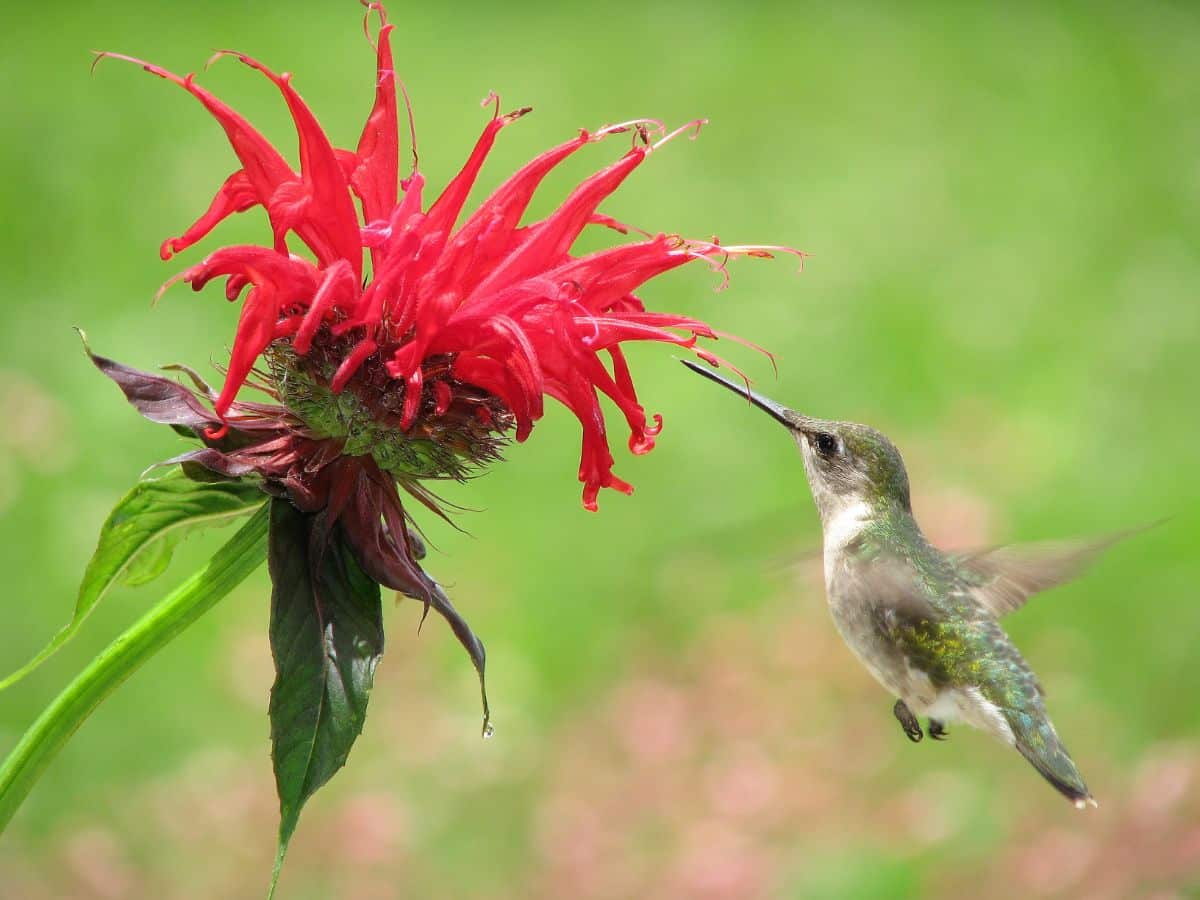 | | |
| --- | --- |
| Plant name: | Bee balms |
| Growing zone: | Zones 3 to 9 |
| Lighting: | Full sun |
| Watering: | Moderate |
| Bloom time: | July through late summer |
The tall spiky flowers of bee balm make for an attractive late summer display that hummingbirds and other pollinators find hard to resist. Bee balm blooms most often occur in pinks and reds, but purple and white varieties are available too.
Generally low maintenance, bee balms prefer full sun and moderate watering for best results. Plants spread readily via seeds, so if you don't want lots of bee balm, be sure to deadhead spent blooms. Otherwise, just let these beauties go wild in your hummingbird garden!
2. Trumpet honeysuckle (Lonicera sempervirens)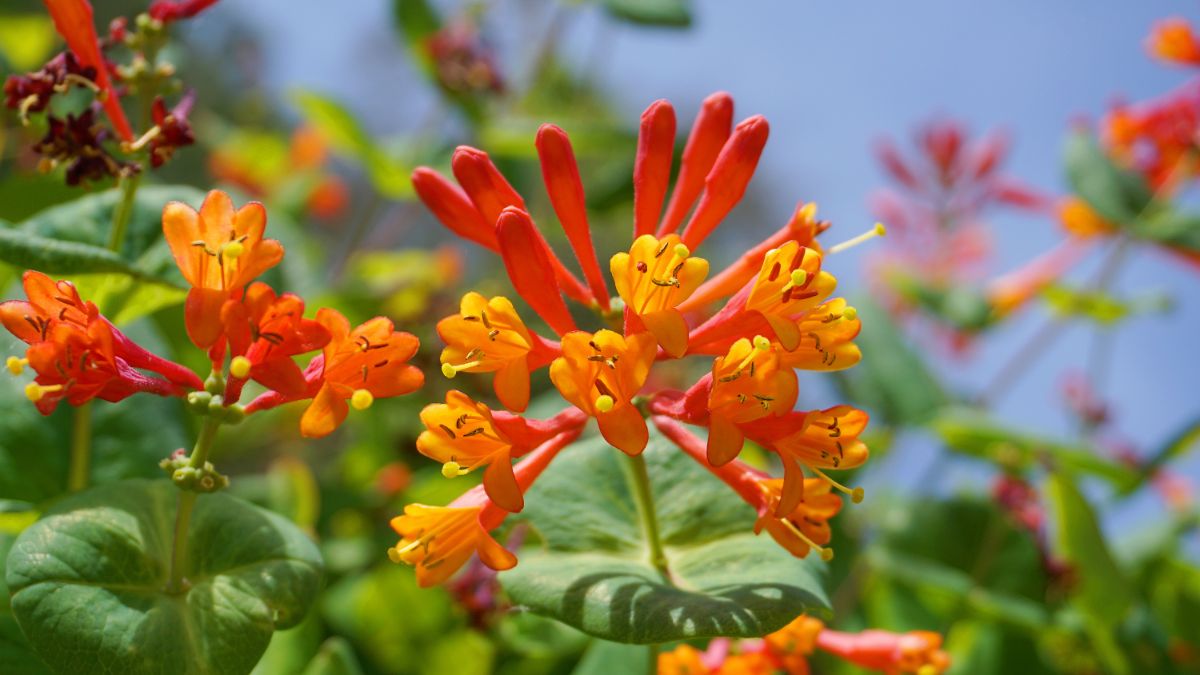 | | |
| --- | --- |
| Plant name: | Trumpet honeysuckle |
| Growing zone: | Zones 4 to 9 |
| Lighting: | Full sun |
| Watering: | Moderate |
| Bloom time: | May and June |
Fast growing trumpet honeysuckle offers petite tubular flowers in scarlet and orange. Perfectly suited for growing up trellises and fences, trumpet honeysuckle can get a bit wild without proper training and pruning.
Blooming through late spring and early summer, trumpet honeysuckle is a deciduous vine in cooler areas, but may keep its leaves all year long if you live in a warmer region.
3. Cardinal flowers (Lobelia cardinalis)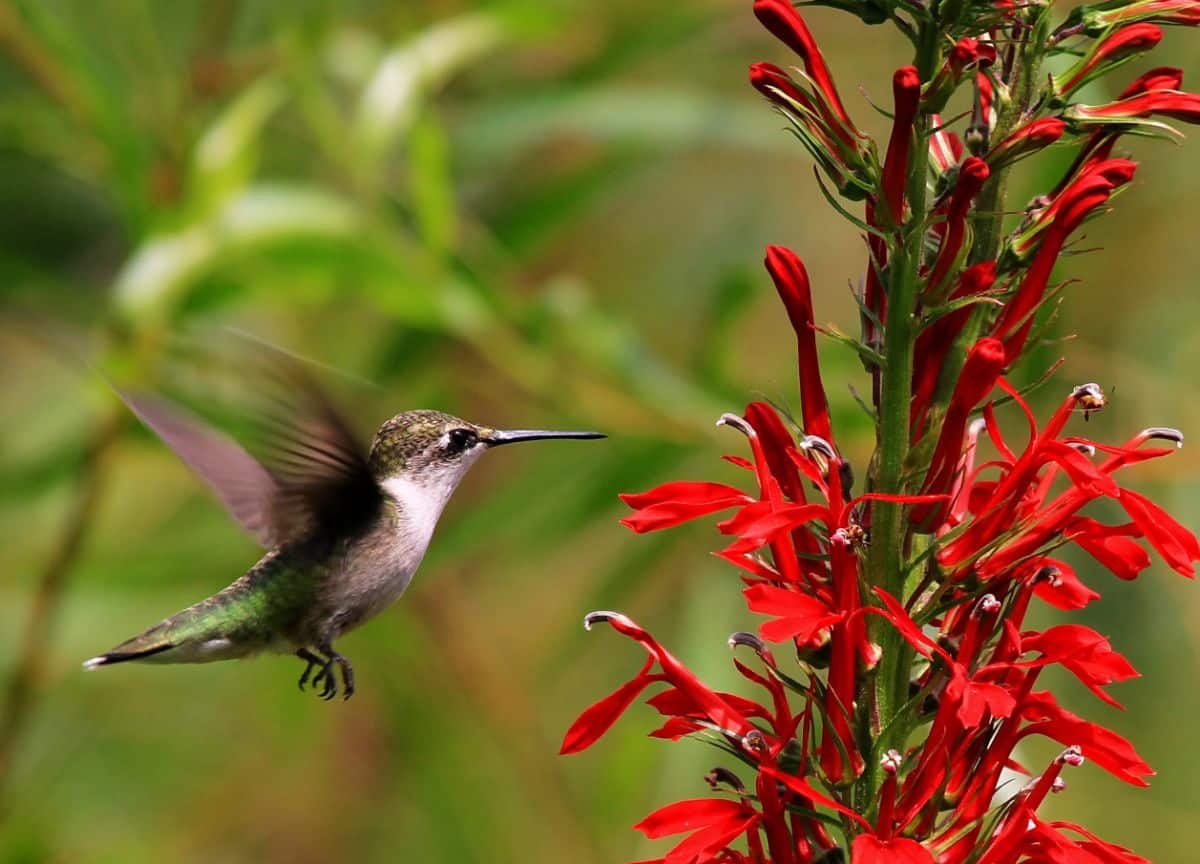 | | |
| --- | --- |
| Plant name: | Cardinal flowers |
| Growing zone: | Zones 2 to 9 |
| Lighting: | Part shade |
| Watering: | High |
| Bloom time: | July through September |
Cardinal flowers are lovely plants, known for their rich red flowers that have a delicateness to their form. Growing up to 4' tall, cardinal flowers are best positioned towards the back of flower beds so they don't crowd out shorter plants.
In the wild, cardinal flowers grow along stream banks and in other moist areas, so you will want to be diligent about watering them frequently. Adding a layer of mulch at the base of your plants can help retain soil moisture levels, producing healthier plants too.
4. Trumpet vine (Campsis radicans)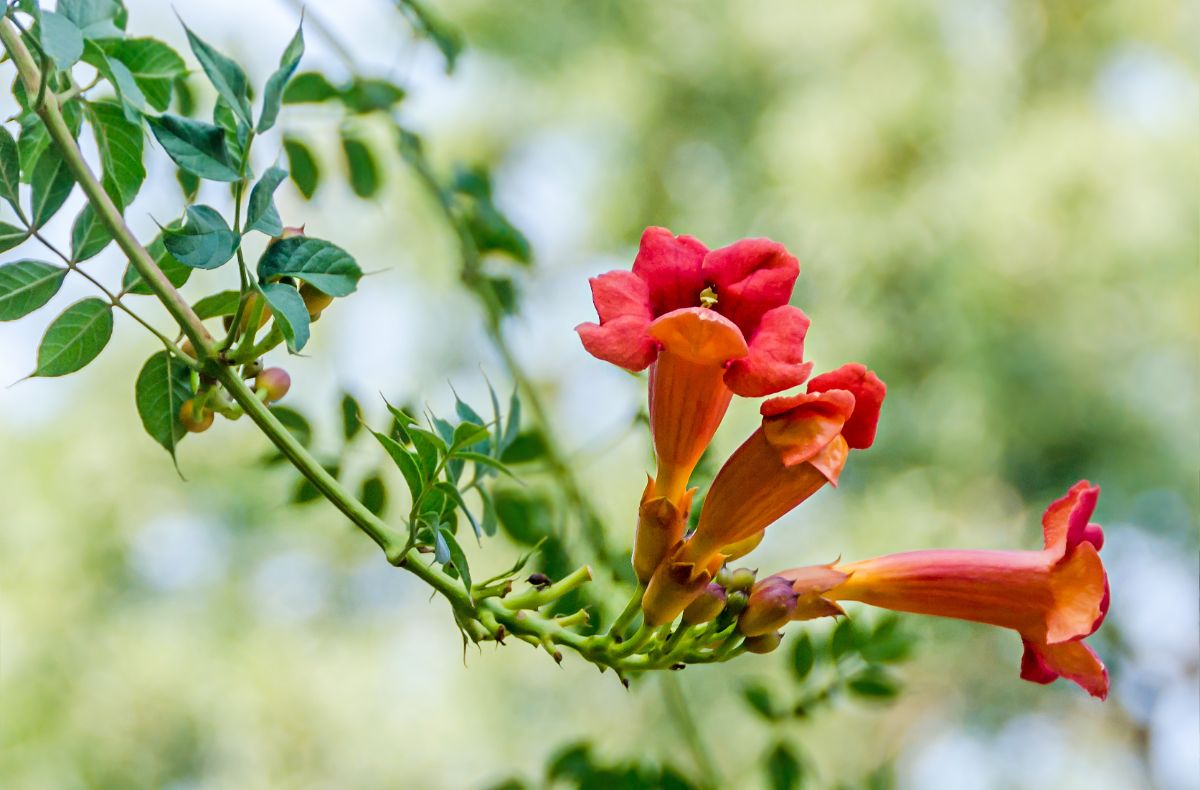 | | |
| --- | --- |
| Plant name: | Trumpet vine |
| Growing zone: | Zones 4 to 9 |
| Lighting: | Full sun to part shade |
| Watering: | Moderate |
| Bloom time: | June through September |
Also known as hummingbird vine or trumpet creeper, this plant is a vigorous grower, so you'll want to prune it regularly to keep it from taking over. Trumpet vines do particularly well when trained to grow up fences or arbors, as trellising can keep these plants a bit tidier.
Tubular flowers appear in red, yellow and orange and are accentuated by the vine's dense foliage. Adaptable to sun or shade, trumpet vine blooms throughout summer and into early fall.
5. Bleeding hearts (Lamprocapnos spectabilis)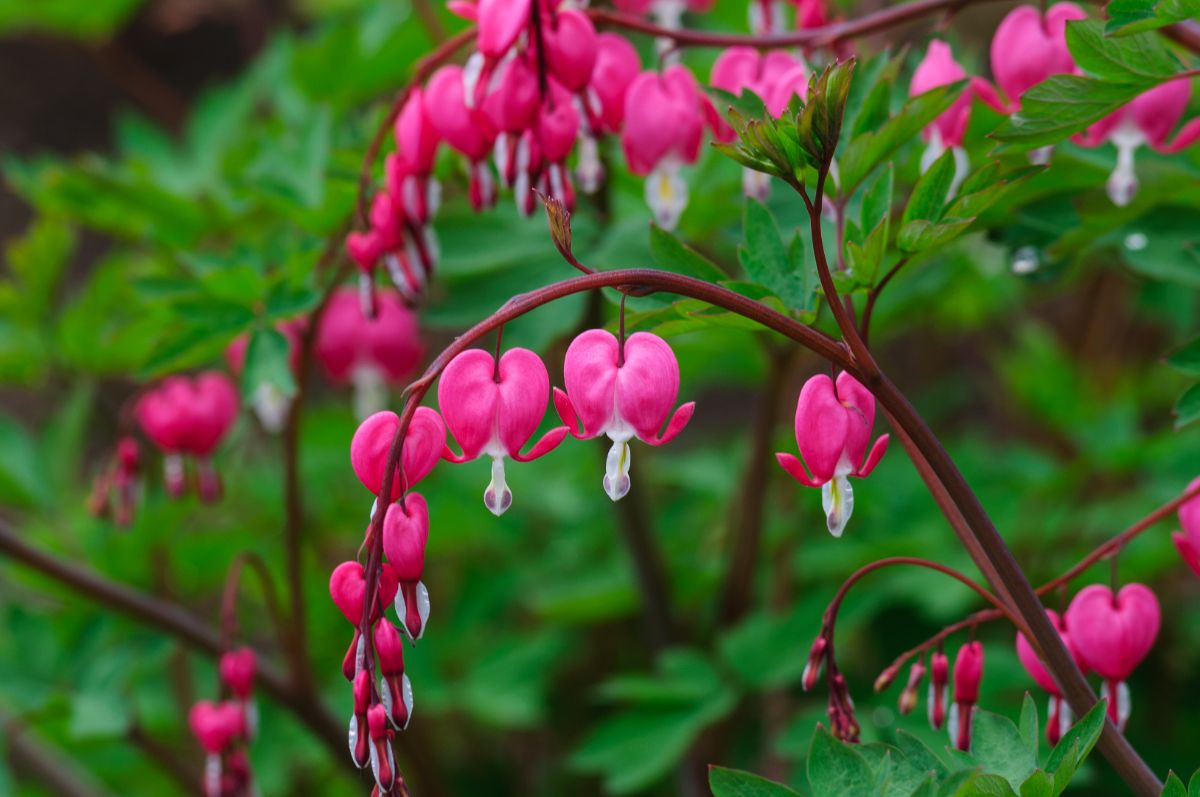 | | |
| --- | --- |
| Plant name: | Bleeding hearts |
| Growing zone: | Zones 3 to 9 |
| Lighting: | Full to part shade |
| Watering: | Moderate |
| Bloom time: | Mid-spring to early summer |
Bleeding hearts have very distinct heart-shaped flowers that dangle delicately from plant stems and can be found in either pink or white. Preferring cooler climates, bleeding heart foliage may die back during summer's heat, but plants return reliably year after year.
A shade-loving plant, bleeding hearts don't do well in full sun and should be provided with a little protection from direct light. Keep soil well-watered, but not soggy, for optimal growth.
6. Butterfly bush (Buddleia davidii)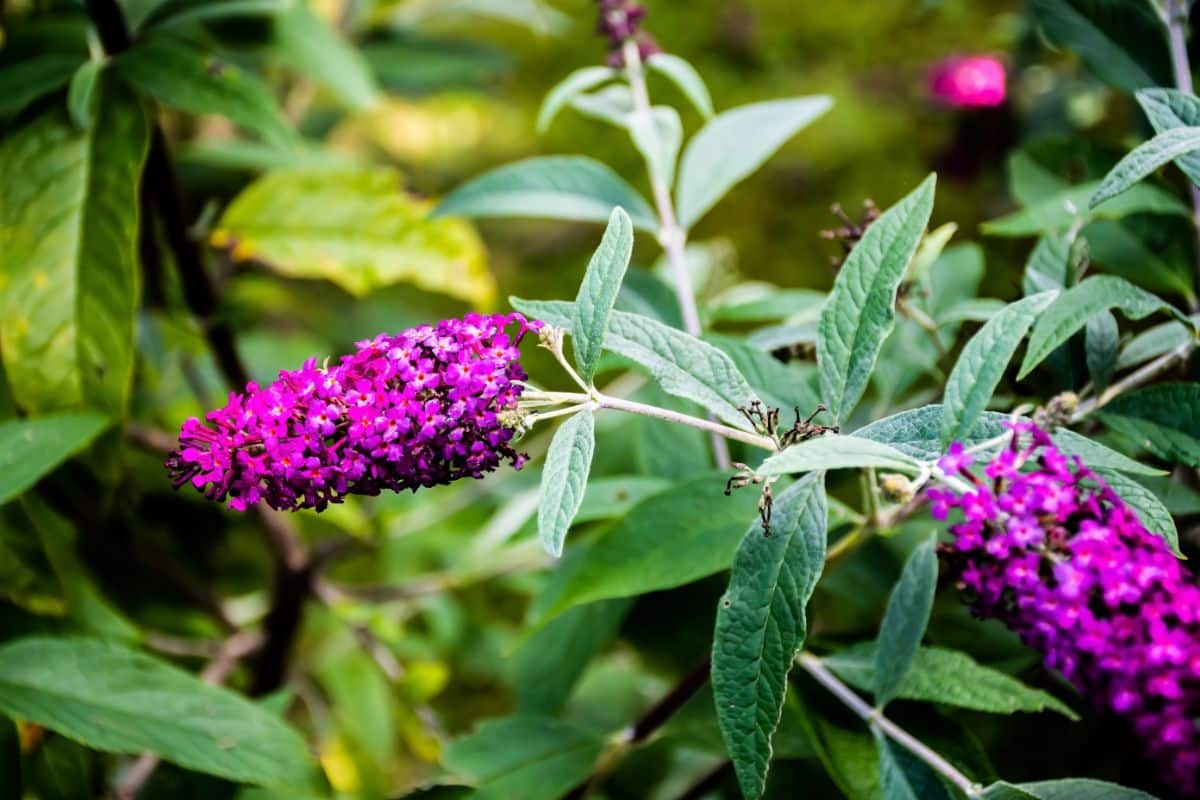 | | |
| --- | --- |
| Plant name: | Butterfly bush |
| Growing zone: | Zones 5 to 10 |
| Lighting: | Full sun |
| Watering: | Moderate |
| Bloom time: | Mid-summer to early fall |
As the name suggests, butterflies love these plants, but they're great for attracting hummingbirds too. Flowers come in dense, elongated clusters that exude a honey-like fragrance and are available in a range of colors, though pinks and red are best for attracting hummingbirds.
Butterfly bushes can grow up to 15' tall, but they can be pruned to keep them smaller. Alternatively, if you're working with a small space, try out a dwarf variety instead.
7. Lupines (Lupinus x hybridus)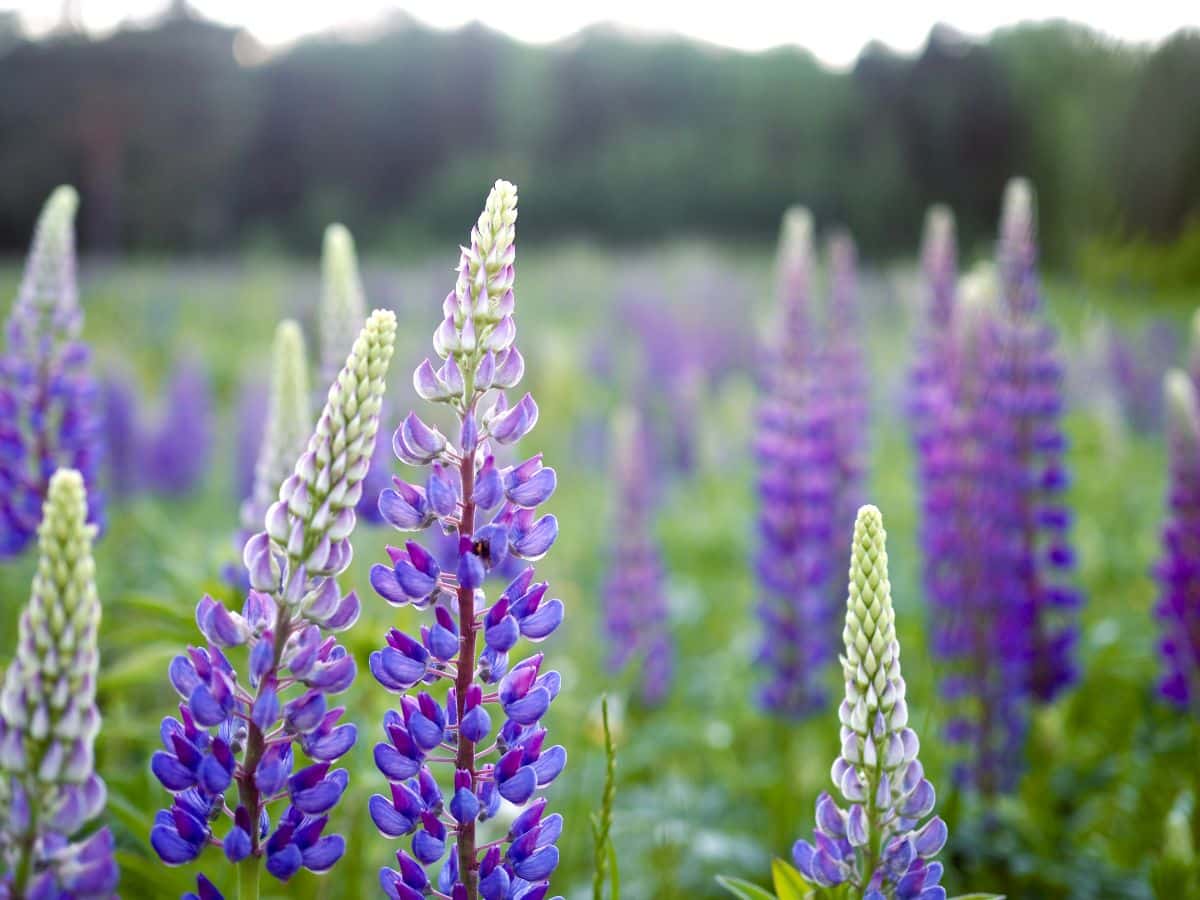 | | |
| --- | --- |
| Plant name: | Lupines |
| Growing zone: | Zones 7 to 9 |
| Lighting: | Full sun |
| Watering: | Moderate |
| Bloom time: | Late spring to mid-summer |
Lupines are early season bloomers, flowering in spring well before many other species. This makes lupines a valuable source of food for hummingbirds when they first arrive in your yard after migration.
Lupine flowers have tall, spike-like forms with bloom color ranging from purples to pinks to white. Preferring cooler climates, lupines behave as annuals in hot areas, and flowers die back as summer heat rises.
8. Columbines (Aquilegia spp.)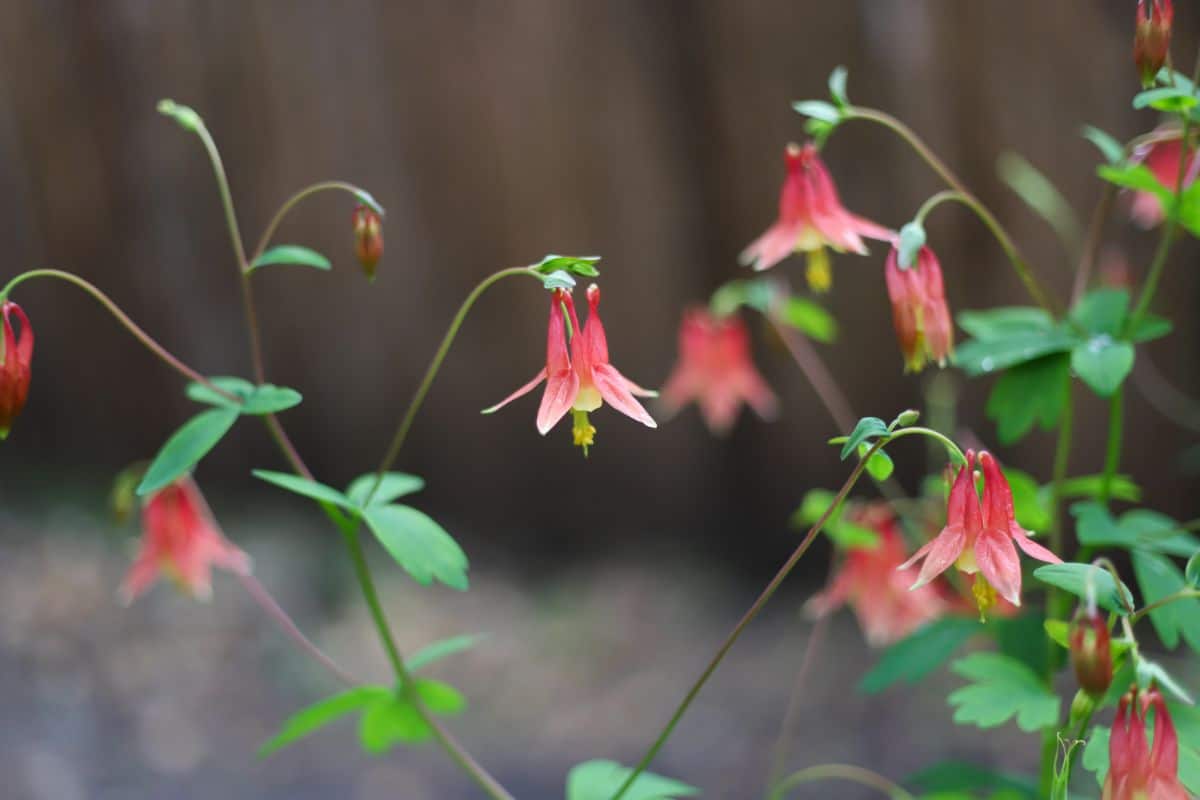 | | |
| --- | --- |
| Plant name: | Columbines |
| Growing zone: | Zones 3 to 8 |
| Lighting: | Full sun to part shade |
| Watering: | Moderate |
| Bloom time: | Mid-spring to early summer |
Red columbines are native to North America and are some of the best plants to try in hummingbird gardens, although other colorful cultivars are available too. Adaptable to full sun to part shade, columbines are often used as edging plants around gardens, where their tall spikes of flowers can't help but impress.
Blooming throughout mid-spring to summer, columbine benefits from frequent deadheading, which encourages more flower production.
9. Foxgloves (Digitalis purpurea)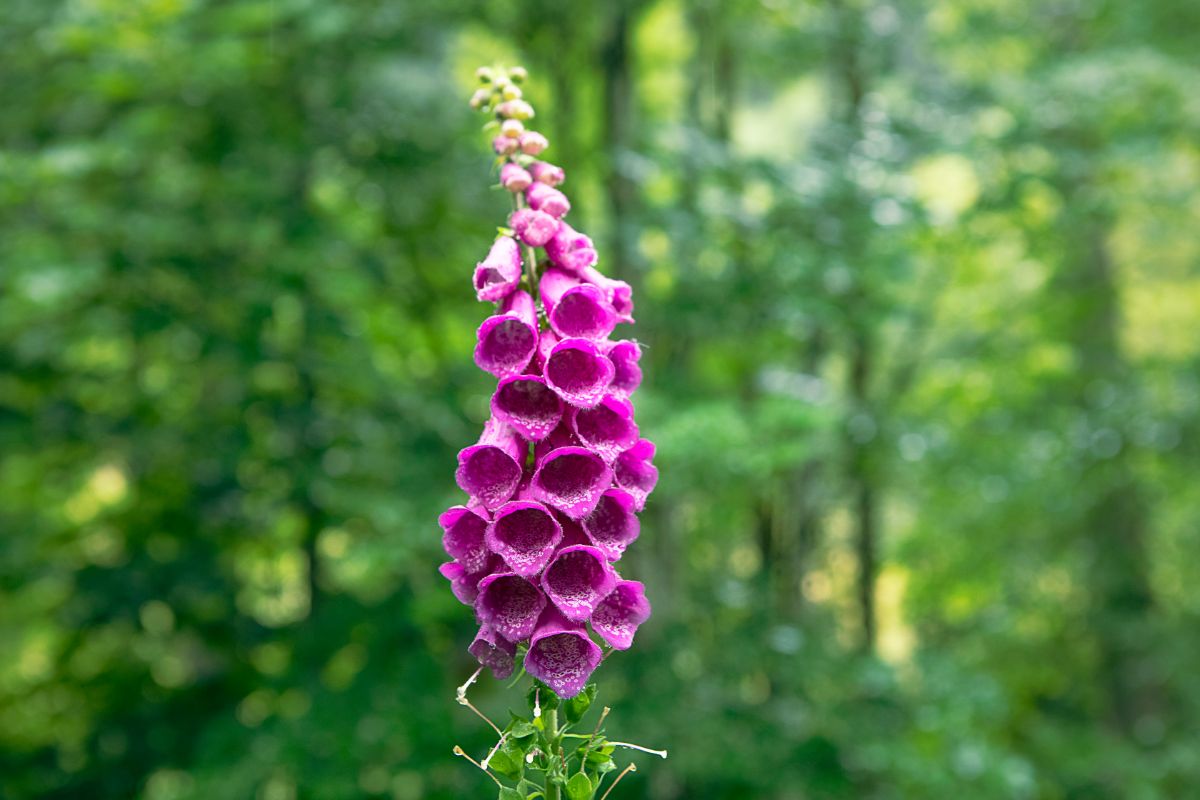 | | |
| --- | --- |
| Plant name: | Foxgloves |
| Growing zone: | Zones 4 to 9 |
| Lighting: | Full sun to part shade |
| Watering: | Moderate |
| Bloom time: | Early summer |
Foxgloves are a perfect choice for shady spots, but they can adapt to sun too. Bell-shaped flowers form on tall spikes and come in lots of colors, including yellow, purple and pink.
Preferring regular watering, foxgloves bloom in early summer, and can lend a magical feel to garden beds when they do! Just keep in mind that foxgloves are quite toxic, so take care with these plants if you have small children or curious pets.
10. Petunias (Petunia spp.)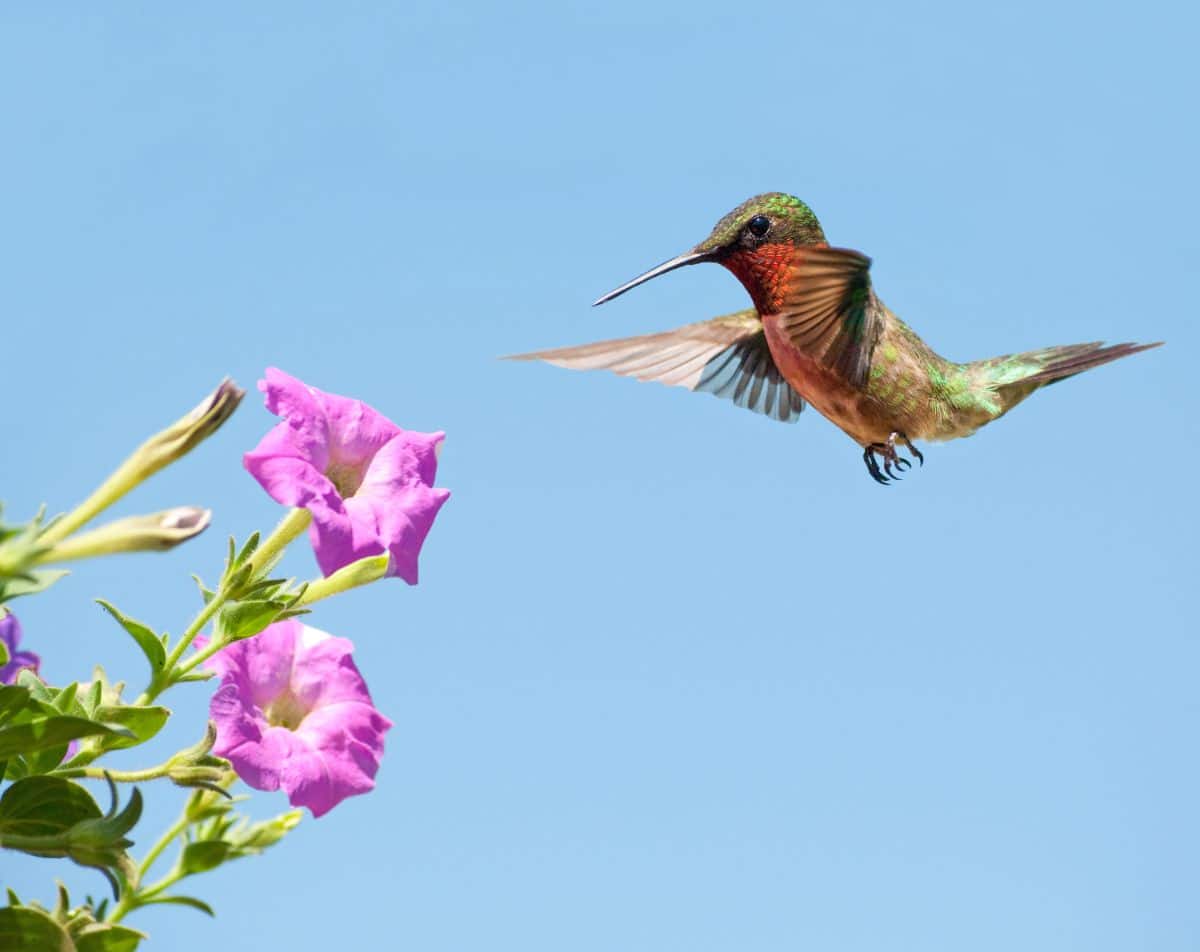 | | |
| --- | --- |
| Plant name: | Petunias |
| Growing zone: | Zones 9 to 11, grown as annuals elsewhere |
| Lighting: | Full sun |
| Watering: | High |
| Bloom time: | Spring to fall |
Petunias are some of the most popular annuals to keep, because they are compact and easy to grow. While they will do well in in-ground gardens, they work in container planters and hanging baskets too, so if you're working with limited outdoor space, they are a great choice.
Trumpet shaped flowers come in almost every color you could want, but choose warmer colors for your hummingbird space. Just provide these plants with lots of sun and plenty of moisture and they can bloom from spring to the first hard frost of fall.
11. Zinnias (Zinnia spp.)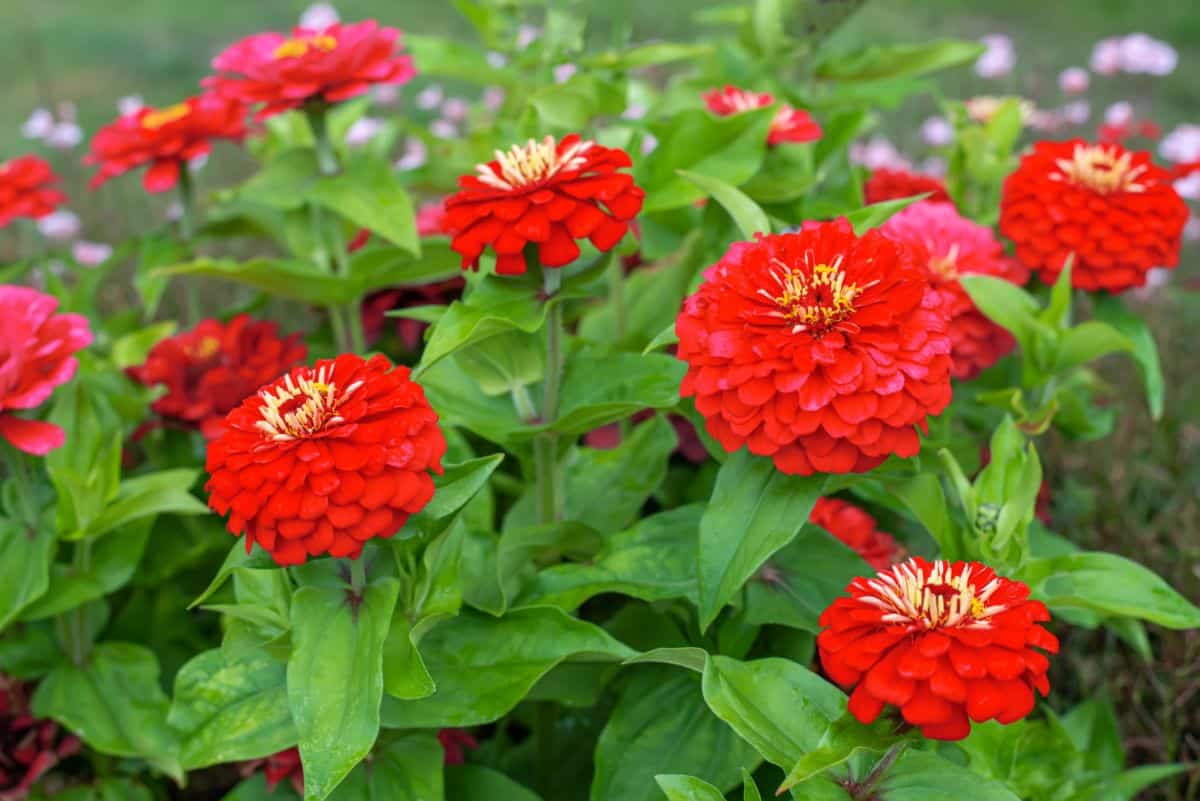 | | |
| --- | --- |
| Plant name: | Zinnias |
| Growing zone: | Annuals |
| Lighting: | Full sun |
| Watering: | High |
| Bloom time: | Spring to fall |
Another popular annual choice, zinnias are easy to care for plants that love consistently moist soil. Available in dwarf and tall varieties, zinnias work well in small spaces or in-ground beds too, where they are popular flowers among hummingbirds and other pollinators.
Zinnias come in many different cultivars, but look for single-bloom, rather than double-bloom, varieties which are easier for pollinators to feed from. After the blooms die back, zinnias produce seeds, which are a tasty treat for finches and other small birds.
12. Sages (Salvia spp.)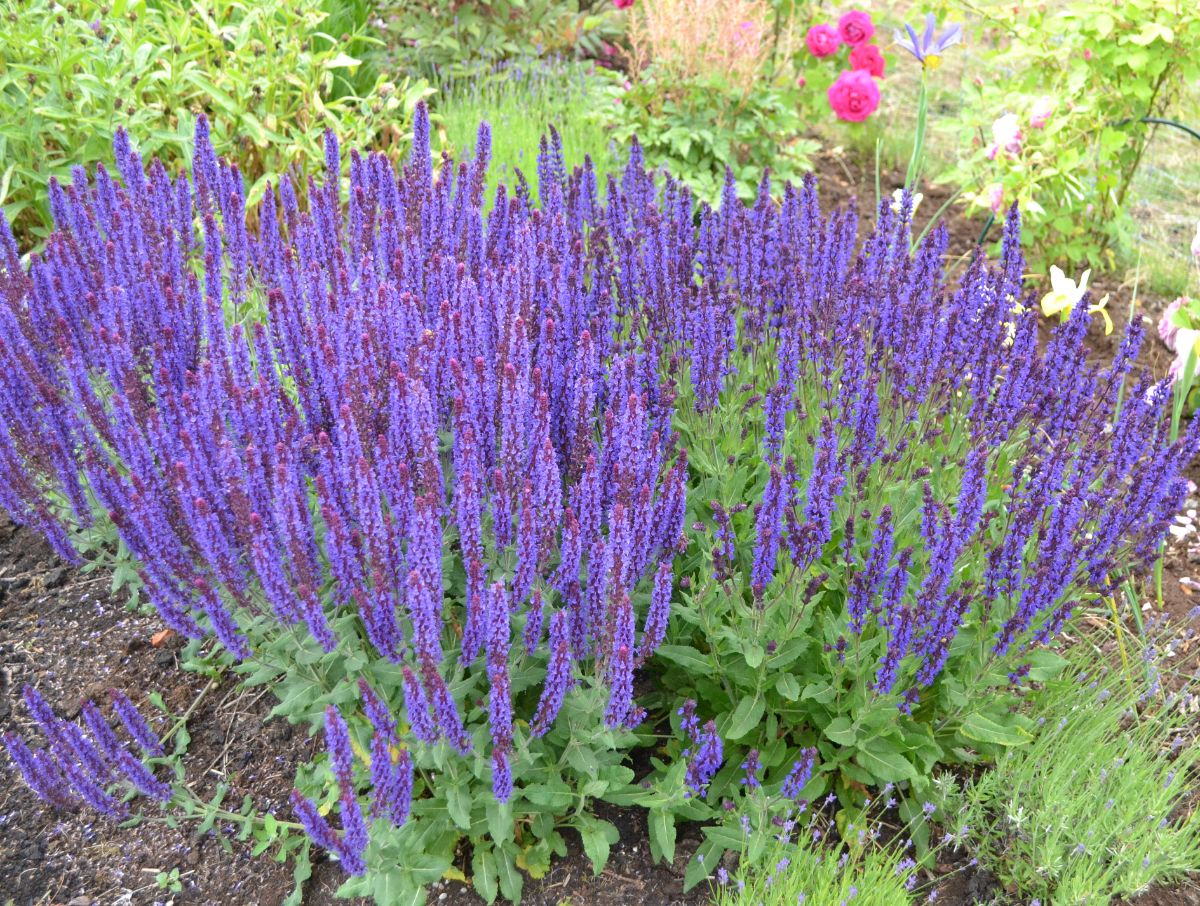 | | |
| --- | --- |
| Plant name: | Sages |
| Growing zone: | Zones 4 to 11 |
| Lighting: | Full sun |
| Watering: | Low, relatively drought-tolerant when established |
| Bloom time: | Early summer |
There are lots of different salvias to choose from, but some of the most popular varieties for hummingbird gardens include Salvia nemarosa and Salvia greggii. Flowers appear on tall spikes, up to 36" tall, and look gorgeous when paired with other native perennials.
An easy to grow plant, salvias will spread in clumps on their own and don't need any dividing. Flowers bloom in early summer, while bloom time can be prolonged by providing your plants with a bit of extra water.
Hummingbirds as pollinators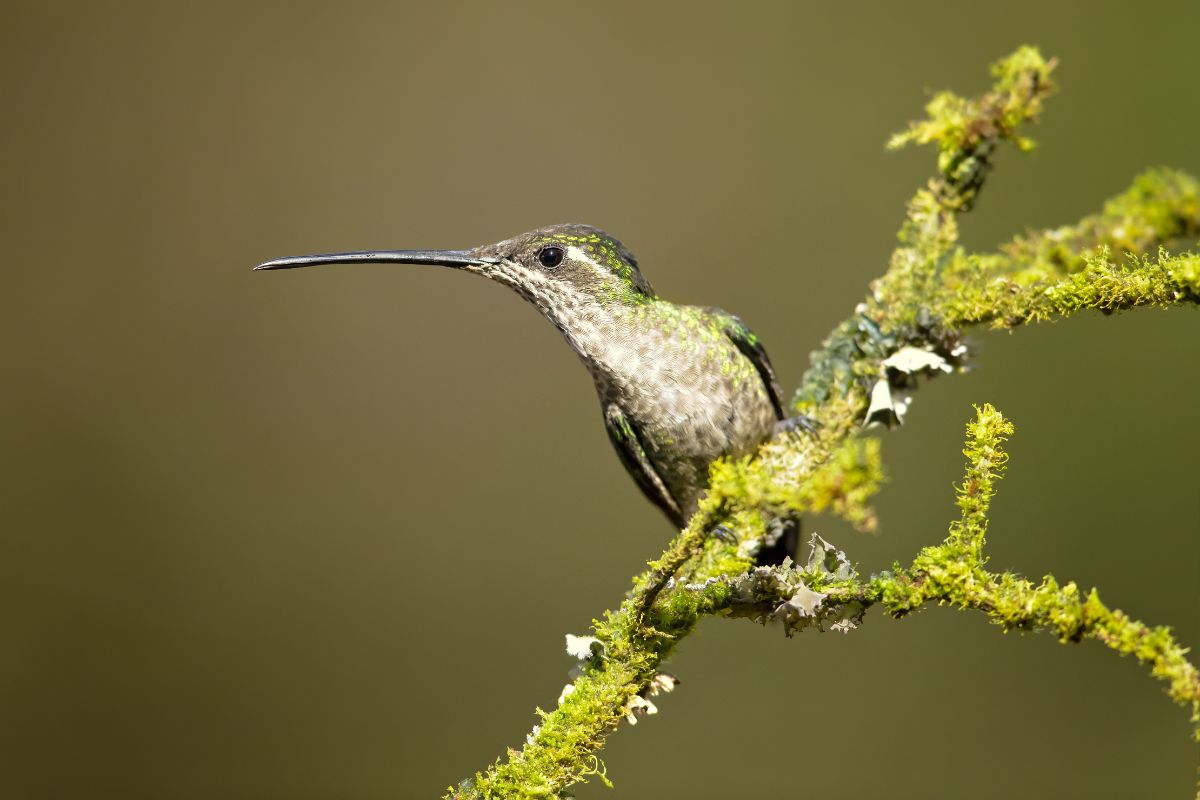 While bees and butterflies get a lot of the attention in pollinator gardens, hummingbirds are very efficient pollinators too and are actually some of the best pollinators for certain plants.
Thanks to their fast metabolism, hummingbirds visit potentially thousands of different flowers a day, which equates to quite a lot of pollination! While hummingbirds are actually attracted to plant nectar, rather than pollen, they inadvertently end up transferring pollen to different flowers as they feed. Pollination occurs when pollen adheres to hummingbirds' feathery heads and long bills or is simply jostled free from flower buds by their movement.
But hummingbirds particularly excel as specialized pollinators, and are essential for the survival of certain plant species. While other pollinators, like bees, pollinate lots of flowers on their own, they aren't as able to pollinate long tubular flowers. Hummingbirds' long beaks allow them to reach deep inside slender plant flowers, accessing pollen grains other pollinators can't.
What's more, unlike some larger pollinators and certain insects, hummingbirds are very delicate feeders and don't damage plants while pollinating. So, if you have any much-beloved plants in your garden, you don't need to worry about hummingbirds harming anything!
How to create a hummingbird habitat in your backyard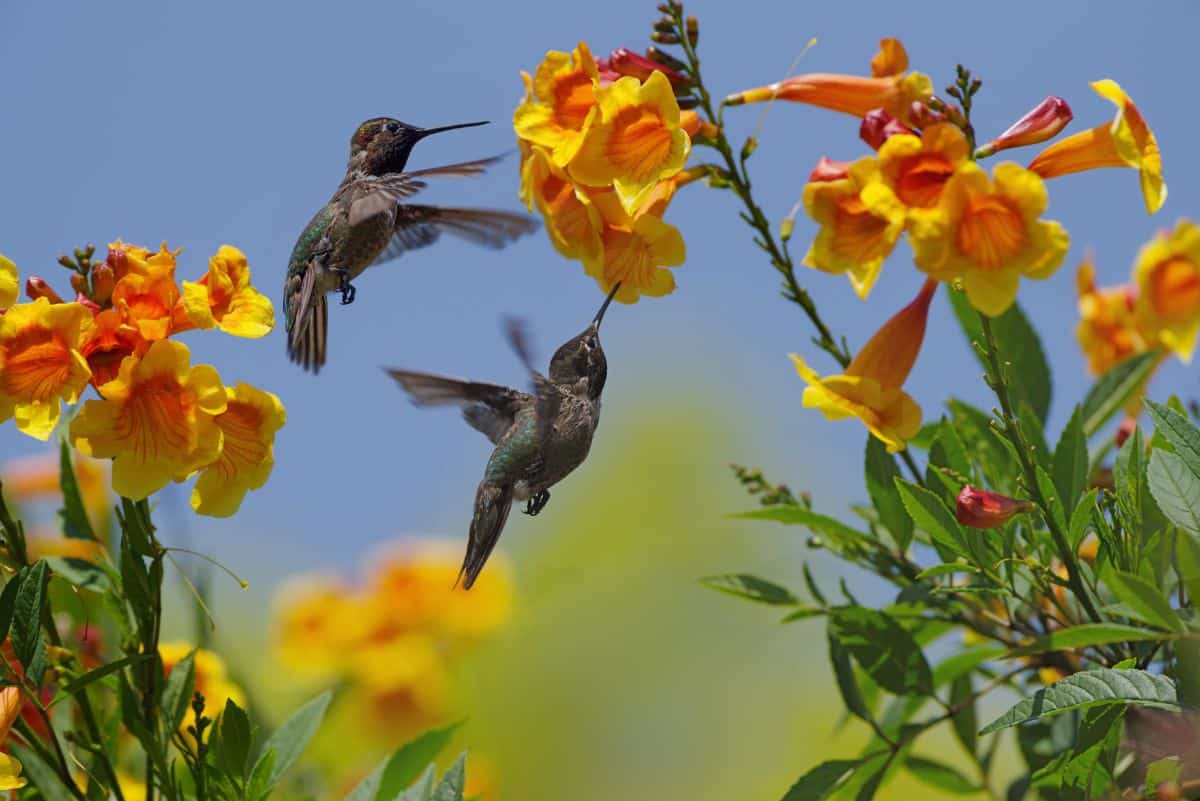 Hummingbirds require three essential elements in a proper backyard habitat: food, shelter and water. While there are different ways to provide these hummingbird essentials, it's important that you offer at least one source of each and readily maintain them.
Food can come in the form of carefully selected native plants or just a simple hummingbird feeder. While providing shelter can be as elaborate as planting an entire bed just with plants that hummingbirds prefer for nest building.
How much you want to add to your hummingbird garden is entirely up to you, but you can keep it simple too. While large pollinator gardens are great, you can do lots for hummingbirds with just a small container garden or window box. Even a single hummingbird feeder can do the trick on a small balcony!
Like other pollinators, hummingbirds are experiencing habitat loss and fragmentation, so providing a safe habitat and easy food and water for hummingbirds is essential for their survival. Anything you can do to create a small (or large) habitat for hummingbirds is a step in the right direction.
Below, we'll cover some of the best ways to attract hummingbirds to your outdoor space, but your garden definitely does not need to include all of these elements. Just pick what works for you. You can always add more hummingbird-friendly features to your garden later if you'd like to.
Plant irresistible flowers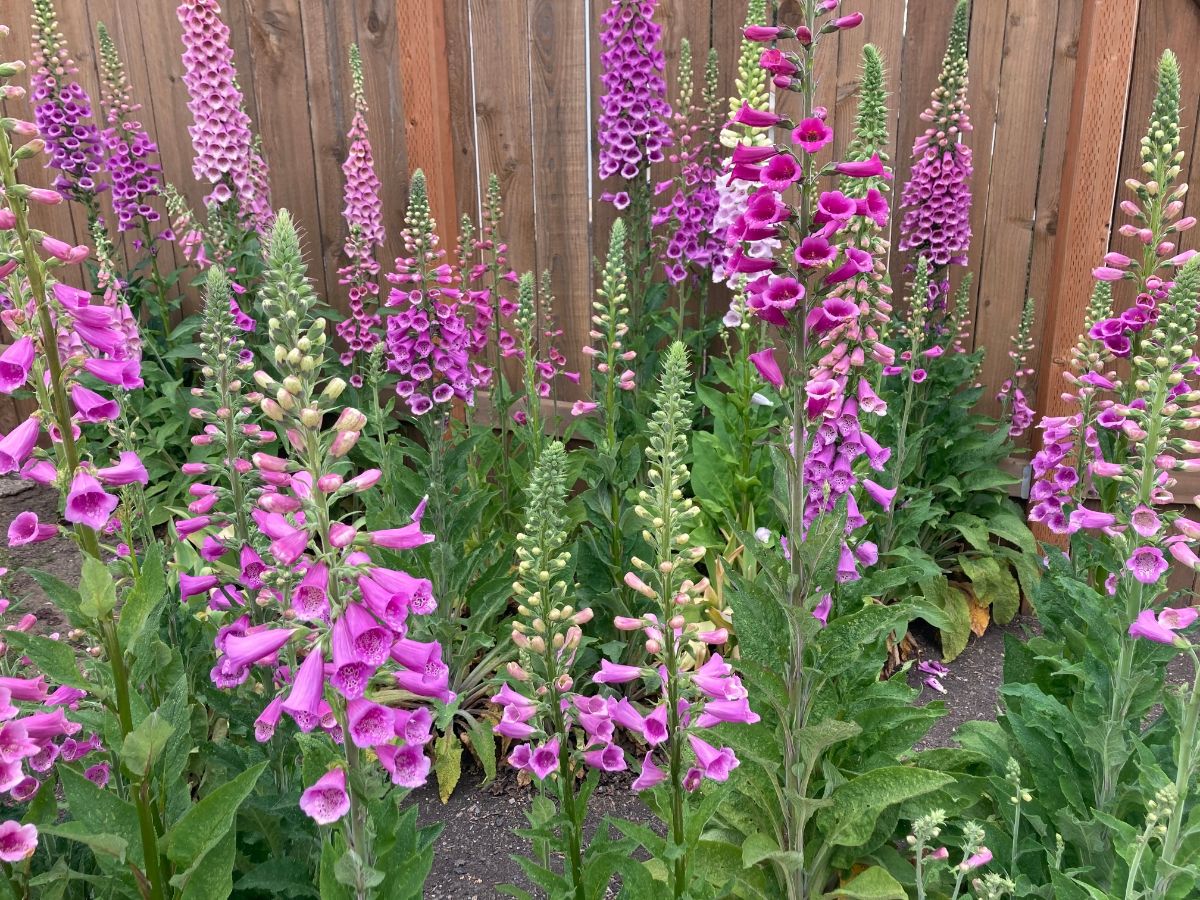 Hummingbirds have very slender beaks and tongues, which makes them especially well-suited for feeding from particular types of flowers. Understanding what flower shapes and colors that are most attractive to hummingbirds can help you finetune your garden plants, ensuring that you pick the absolute best flowers for hummingbirds.
In general, flowers with long, tubular shapes (like petunias, foxgloves and trumpet vines) are very enticing for hummingbirds. Additionally, though hummingbirds don't have a sense of smell, they do have great color eyesight and can't resist flowers in orange and red.
Finally, any nectar-rich plant is a perfect choice for a hummingbird garden. Although hummingbirds don't really feed on pollen, they love nectar, so try to plant as many nectar-rich plants as you can.
Choose native plants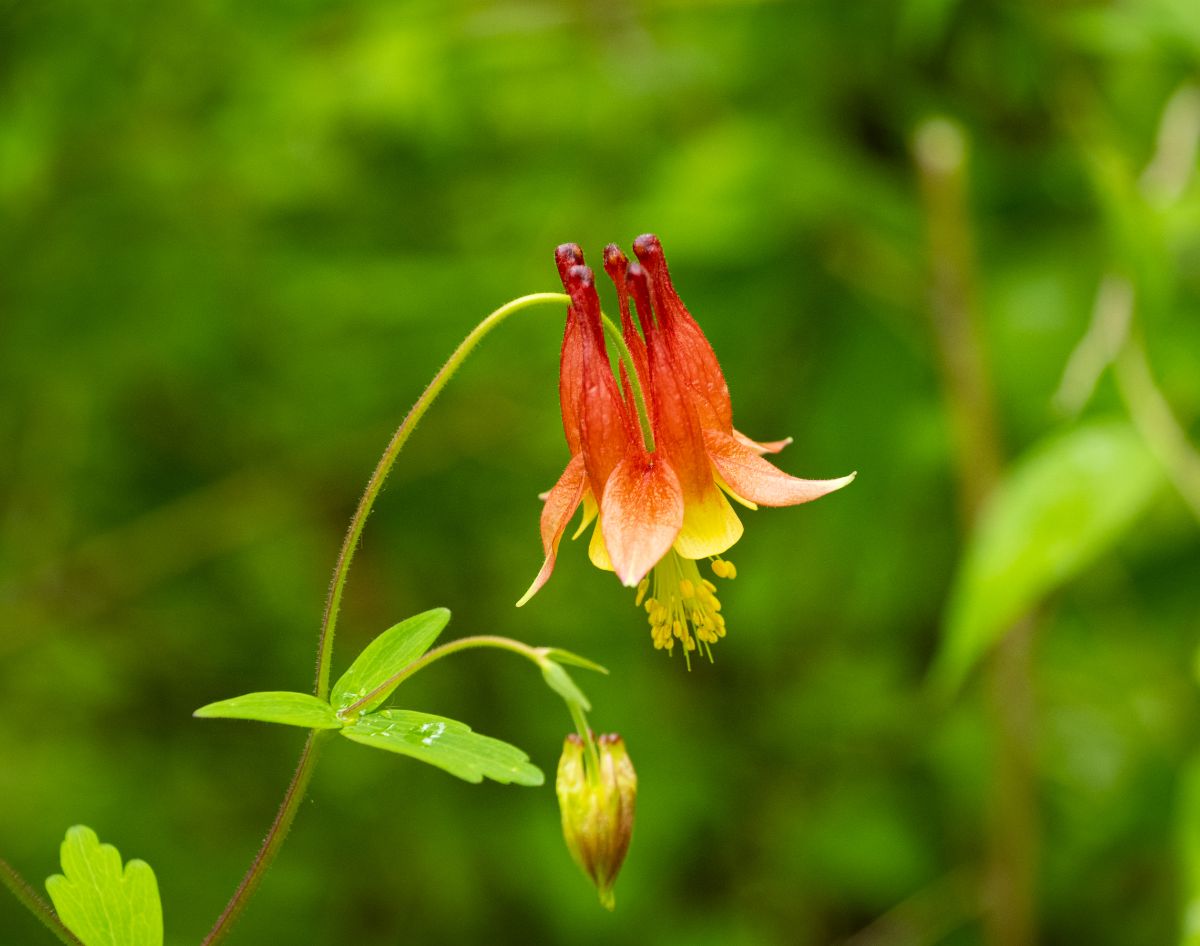 Native plants are those plants that are naturally found in your growing region and have evolved alongside native hummingbirds and other pollinator species. Because they have evolved together, these plants are perfectly suited to the needs and feeding habits of native species.
Native plants and native pollinators mutually benefit each other. Just as native pollinators, like hummingbirds, need to feed, those plants need to be pollinated. For this reason, native plants tend to make it easier for native pollinators to locate them and feed from them.
Thanks to certain colors, flower patterns and other enticing features, hummingbirds can often more readily spot native plants. Even better, these native plants are usually quite rich in the nectar hummingbirds need.
Filling your garden full of native plants is one of the absolute best ways to attract hummingbirds. But even if you only have a small backyard patio or window box, you can still plant some native species. If you're working with a small space, try out more compact native plants, such as red columbine or bee balm (dwarf varieties are available too!)
Audubon has a very helpful database which provides you with a list of the best native plants to keep in your area to attract birds. Just type in your zip code and you'll receive a handy list full of native plant recommendations.
For more native plant ideas, we've also included a list of some of the best native plants and other flowers to keep for hummingbirds below.
Avoid hybrids and double-bloom flowers
Hybrid and double-bloom flowers have usually been so genetically manipulated by gardeners and plant scientists alike that many of them are not that useful for hummingbirds or other pollinators.
While heirloom and native plants are often rich in nectar and pollen, many hybrid plants have been bred to reduce pollen and nectar levels. While this makes them tidier plants to keep, especially for those who enjoy cut flowers, it reduces their usefulness for pollinators significantly.
Additionally, double-bloom flowers have often been modified too. And, while they may look pretty, their unnatural forms make feeding difficult for pollinators.
Replacing hybrids with native plants and heirloom flowers throughout your garden is a great way to increase hummingbird activity. And if you love your double-blooms, keep them too, just interplant a few native flowers in your beds.
Create clusters of plants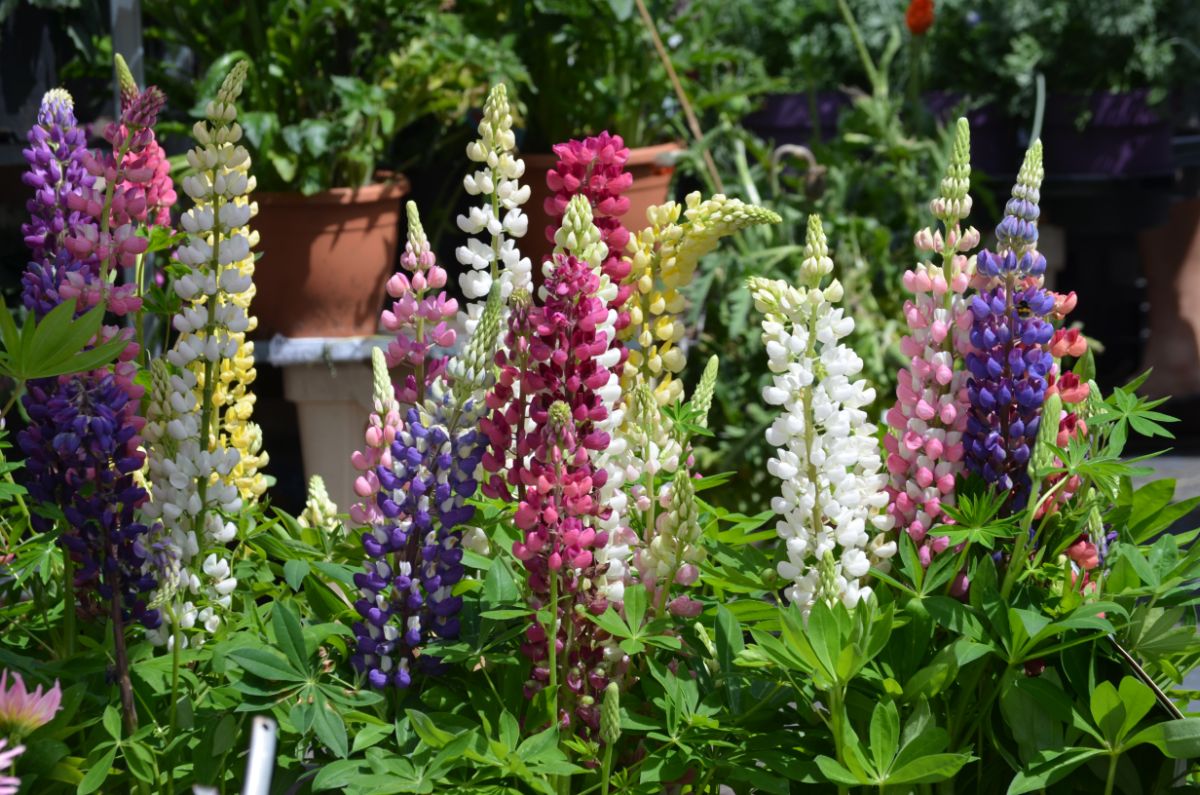 A single flowering plant, planted by itself, can be quite difficult for hummingbirds, or other pollinators, to spot, especially in a large garden space. What's more, sowing plants by themselves makes it harder for pollinators to feed, as they'll need to travel further while foraging.
Instead, rather than scattering your plantings around your garden, try to plant flowers together in clusters of at least 3 to 5 plants. This will make plants easier to see and make feeding a bit simpler for hungry hummers.
Planting in this manner can lend a more naturalistic look to your landscape and make gardens that much more colorful for human eyes too!
Plan for the whole season
Hummingbirds usually arrive in gardens in mid-spring and stay until autumn, when they begin their annual migration. However, if you only plant spring blooming plants, hummingbirds won't have anything to eat come migration time. Conversely, if you don't have any early bloomers, hummingbirds won't have anything to feed from while nesting.
For this reason, when setting up your hummingbird garden, you'll want to plant for the entire growing season. Try planting a mixture of plants that will bloom sequentially, spring through autumn. Ensuring that you always have something blooming in your garden is one of the best ways to attract pollinators and guarantee they'll stay in your area.
For spring blooming plants, try out some clematis, lupines, bleeding hearts or petunias.
For summer flowers, trumpet vines, foxgloves and salvias are ideal.
And for later blooms, bee balm and butterfly bush are hard to beat!
Maintain plants for best blooms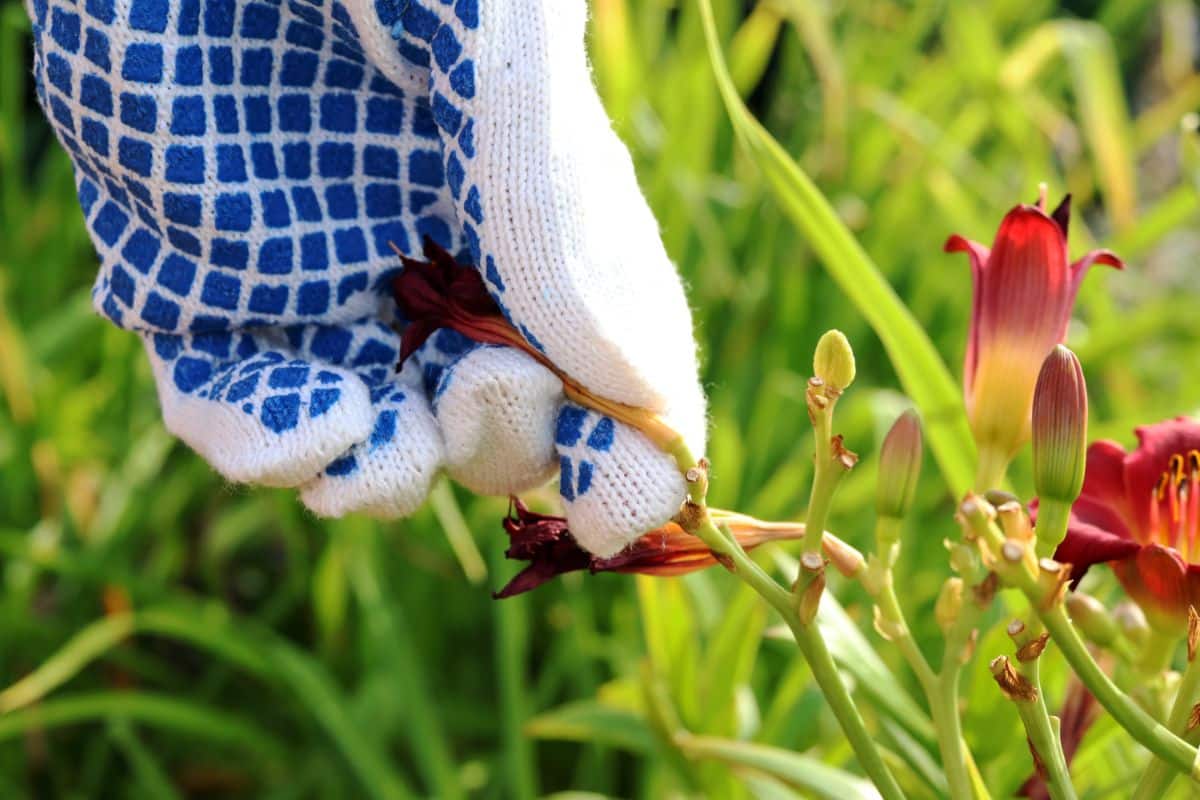 Keeping your plants happy and healthy is great for you, but it also helps hummingbirds too. Healthier plants produce more flowers and more flowers mean more nectar for hummingbirds.
To keep your plants in tiptop shape, read up on their individual care requirements, ensuring that they are provided with the appropriate amounts of water, sunlight and organic fertilizer for proper growth.
Pruning and deadheading certain species can also encourage more vigorous growth and more flowering too. Simply nip off old spent blooms and (depending on what plants your growing) more nectar-rich flowers will usually pop up in their place
Add a feeder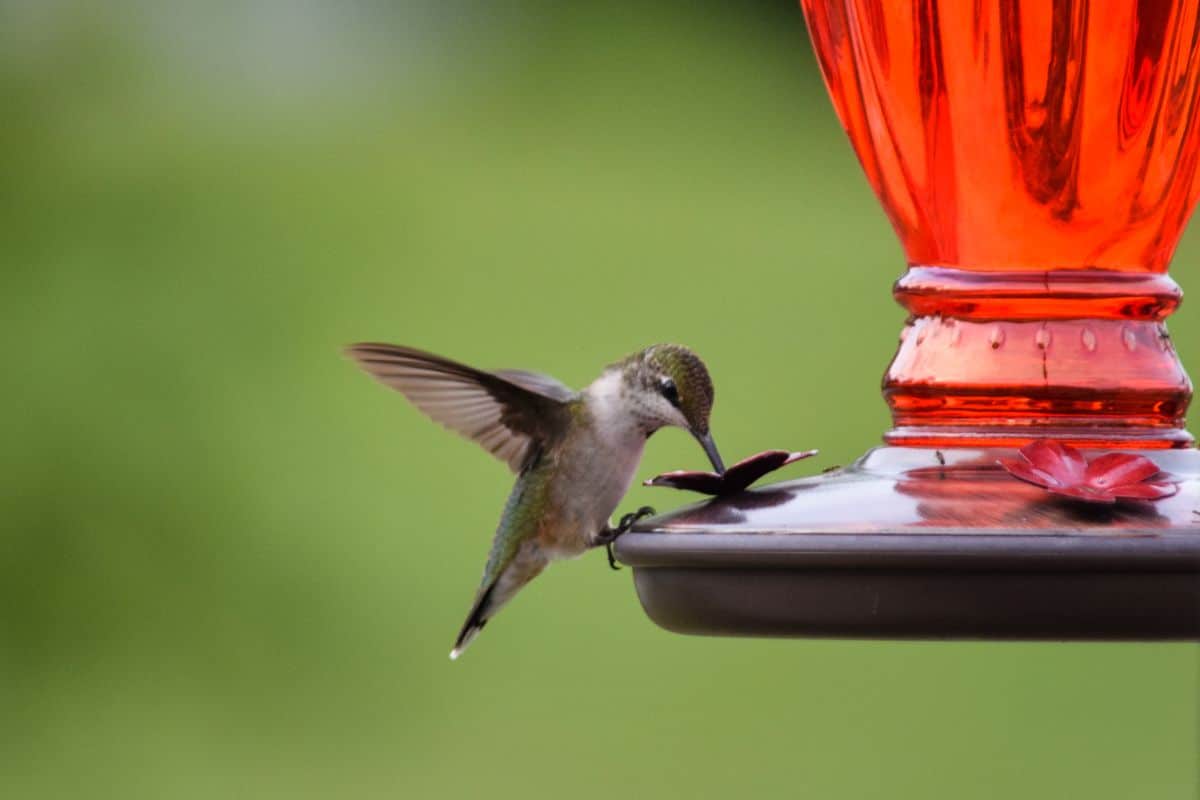 Planting flowers that hummingbirds love is the best way to draw these delightful pollinators in, but adding a hummingbird feeder or two can help as well. And, if you're working with a small outdoor space or you rent and aren't able to plant an in-ground garden, hummingbird feeders are a perfect solution for creating a mini and portable hummingbird habitat.
Hummingbird feeders come in all shapes and sizes, but you'll want to find one that has lots of bold red and orange colors to catch hummingbirds' attention.
For best access, try to hang your feeders in a highly visible area of your yard, so hummingbirds can easily spot them. You may also want to locate your feeders near a kitchen window or back deck, so you can watch your feeder visitors happily enjoy your sweet offering. For safety, however, feeders should be placed in a slightly shady location so they don't get too hot in the sun, causing fermentation.
Additionally, it can be helpful to know that male hummingbirds are a bit territorial. For this reason, if you have multiple feeders, locate them far enough apart that they are out of view of each other. This will prevent one hummingbird from dominating all of the feeders.
Because many hummingbird feeders include red in their coloration, there's no need to use nectar with red dye in it. In fact, it's best to avoid any hummingbird nectar which has been color enhanced because it can have negative effects on hummingbird health.
Rather than use premade hummingbird nectar, you can also make your own super simple homemade hummingbird nectar, which is budget-friendly too.
To make, just add 1 cup of refined, white sugar to 4 cups of water and boil slowly for 2 minutes, stirring frequently to prevent burning. Allow your nectar to cool and then add it to your feeder.
For hummingbird health, it's important to only use real sugar and avoid artificial sweeteners, honey or colorful dyes. Any unused nectar can be stored in your fridge for 7 to 10 days.
You'll also want to rinse out and refill your hummingbird feeders regularly, about twice a week. If nectar appears cloudy, throw it out and add fresh nectar. Especially during summer heat, hummingbird feeders can breed bacteria, so cleaning and freshening up your feeders is essential to keep hummingbirds healthy.
Insect feeders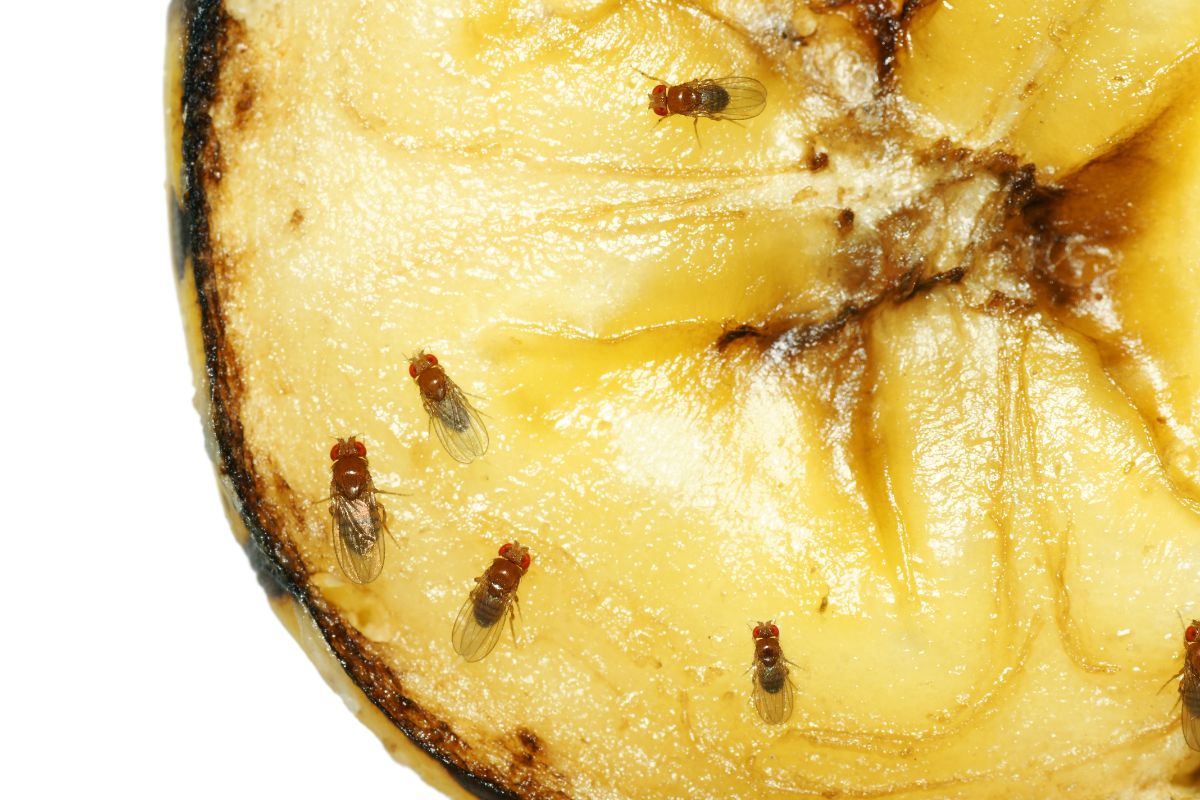 When most people think of "hummingbird feeders," they think of the kind you fill up with nectar, but there is another important type too: insect feeders.
Although hummingbirds primarily feed on nectar, they also hunt insects for protein. Protein-rich foods are especially important for nestling hummingbirds and can help ensure baby birds grow up big and strong.
To encourage hummingbird nesting, or just to provide more available food for your visiting birds, try hanging up an insect feeder too. These handy feeders are then filled with a bit of ripe fruit, which attracts small insects, like fruit flies. Once installed, these neat little feeders will provide a quick protein snack to local hummingbirds.
For a DIY alternative, simply place a bit of peeled banana (or other ripe fruit) in a shallow dish outdoors near your nectar feeder to lure in small insects for your hummingbirds. Just be sure to replace the fruit daily to prevent spoilage.
Encourage beneficial insects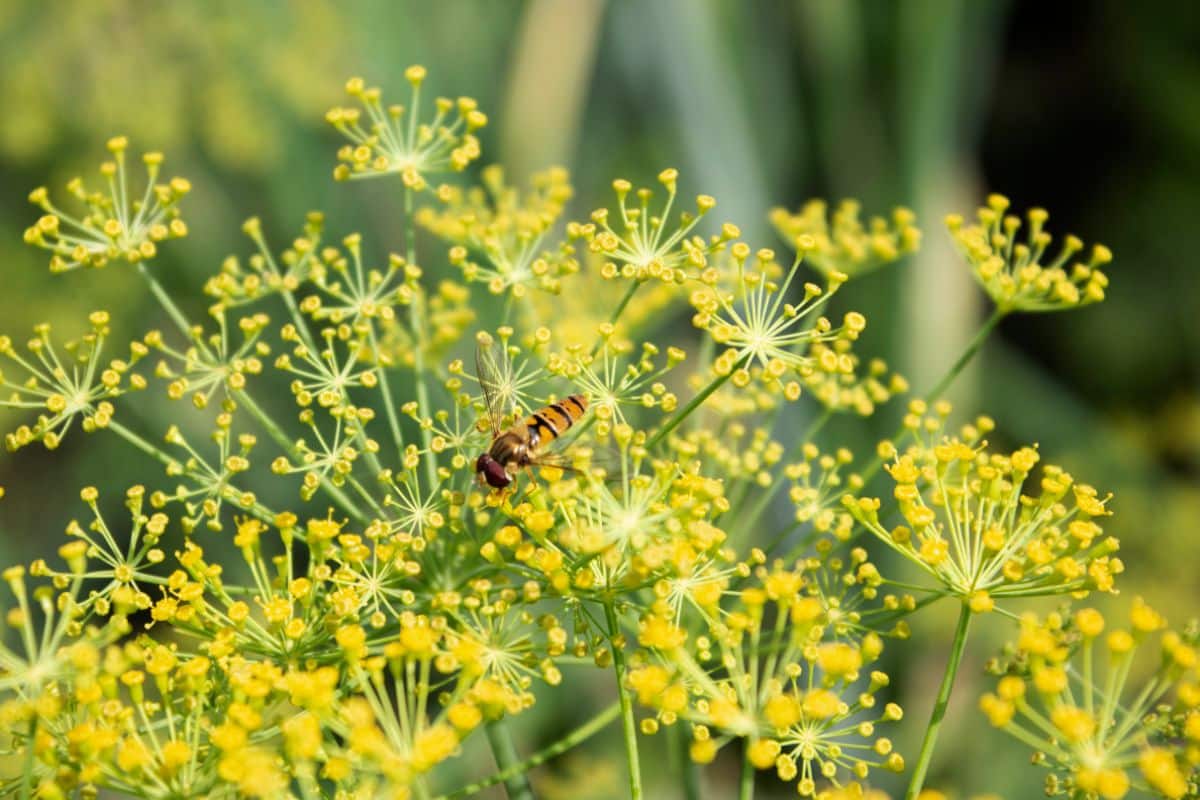 Because hummingbirds eat insects, attracting beneficial insects to your garden can help provide an easy source of protein for hungry hummingbirds.
To help, try planting pollen-rich flowers and plant species that insects love, like dill, fennel, chives, yarrow and tansy. When planting herbs, allow them to go to flower in order to see their full insect-attracting abilities.
Additionally, when attracting beneficial insects, you'll want to avoid using chemical pesticides. Not only will these keep insect numbers down, but if insects do arrive, they may come in contact with pesticides. If they do and are then eaten by hummingbirds, those same pesticides can cause harm or even death to local hummingbirds.
Instead, if you're dealing with pest problems, opt for organic pest control measures. Floating row covers, organic soap sprays, neem oil, BT thuricide and diatomaceous earth are all pollinator-friendly alternatives (when properly applied) and won't cause any harm to hummingbirds.
Install a water feature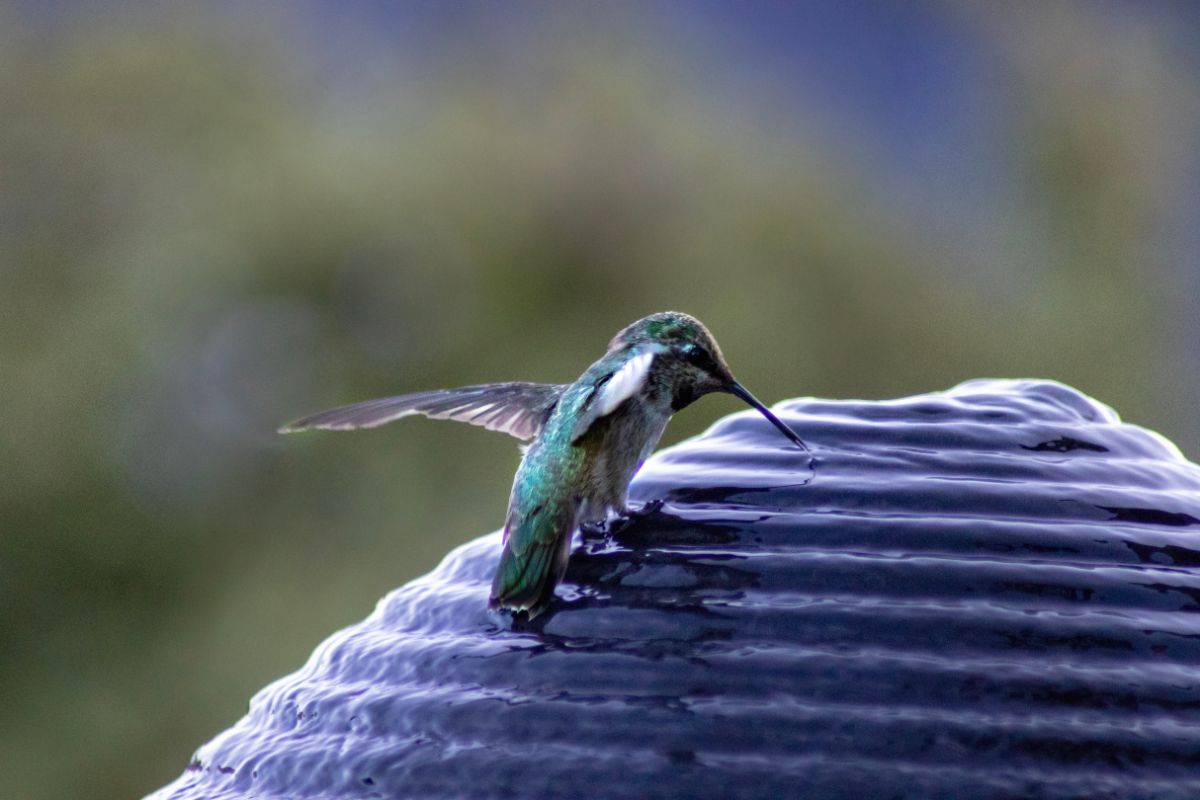 During the heat of summer, hummingbirds need a bit of fresh water to drink; however, large bird baths are often too much for them to handle and may pose safety risks. Instead, a shallow water dish full of fresh, clean water will keep hummers well hydrated, even when temperatures soar. For health reasons, just be sure to rinse out and refresh water daily.
Alternatively, drip fountains work perfectly in pollinator gardens. These handy, solar-powered mini fountains simply float inside existing bird baths and pump water upwards to make it easier for hummingbirds to take a sip.
For even better results, try a misting device. Hummingbirds just can't resist them! Just screw the mister onto your garden hose and hummingbirds will visit the gentle stream for a quick drink or to cool off.
Leave nesting materials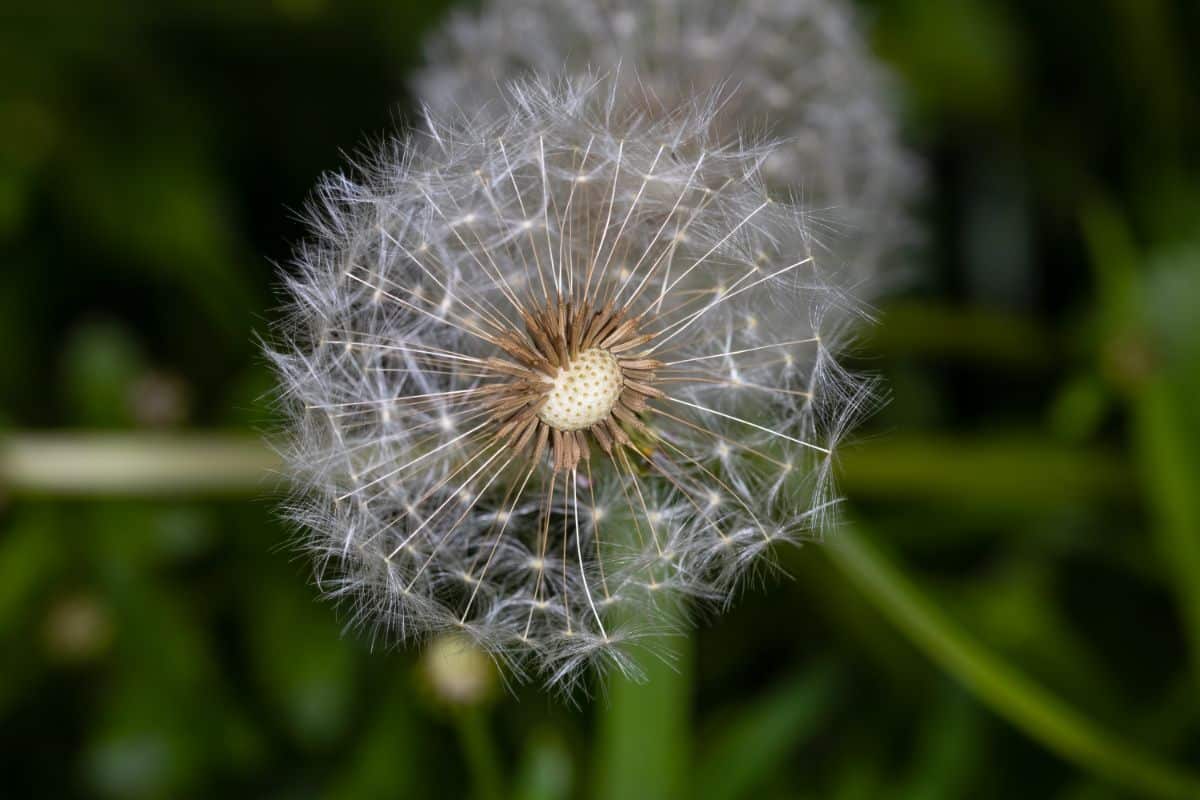 While you may be tempted to sweep away cobwebs when you see them, if you can, try to resist. Hummingbirds scavenge found materials throughout your garden to build nests, and spiderwebs are a particular favorite for nest building. Lichens, a common sight in shadier spaces, are another choice ingredient in hummingbird nests.
Hummingbirds also love plants with fuzzy stems and leaves and use this fine fluff as nest lining materials. Commonly used plants of this sort include cattails, pussy willows, milkweed, and the humble dandelion.
Because dandelion fluff is such a valuable nest building material for hummingbirds, try leaving dandelions in your grass if you can. And, of course, whenever possible, avoid spraying your outdoor space with chemical herbicides.
And for an extra hummingbird bonus, you can also sow plants specifically for hummingbird nest building. Plants like lamb's ear, with its furry leaves, are a wonderful choice.
Keep natural perches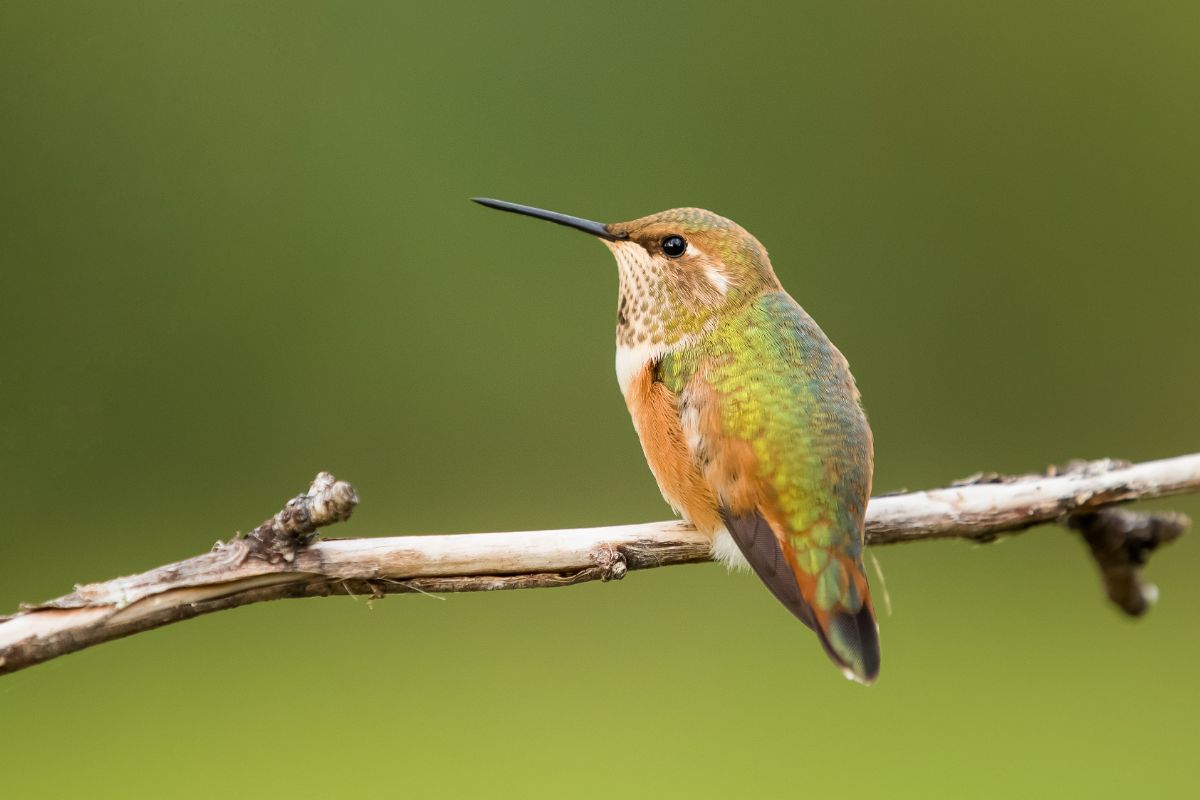 Throughout the day, hummingbirds often perch on small, leafless branches and twigs, known as snags. These natural perches provide much-needed shelter and a place to rest for busy hummers while they're feeding, but they also provide a space for male hummingbirds to sit while surveying their territory.
Growing shrubs or deciduous trees in your yard can provide natural snags for hummingbirds, but you can also install a few snags yourself.
Simply placing a few natural branches vertically throughout your garden can provide perches for birds to rest on, or you can try out a premade perch instead.
For best results, try placing a few perches or snags throughout your garden and locate them 20' away from each other. Separating perches out a bit in space can ensure male hummingbirds don't get overly territorial over a single area.
Provide shelter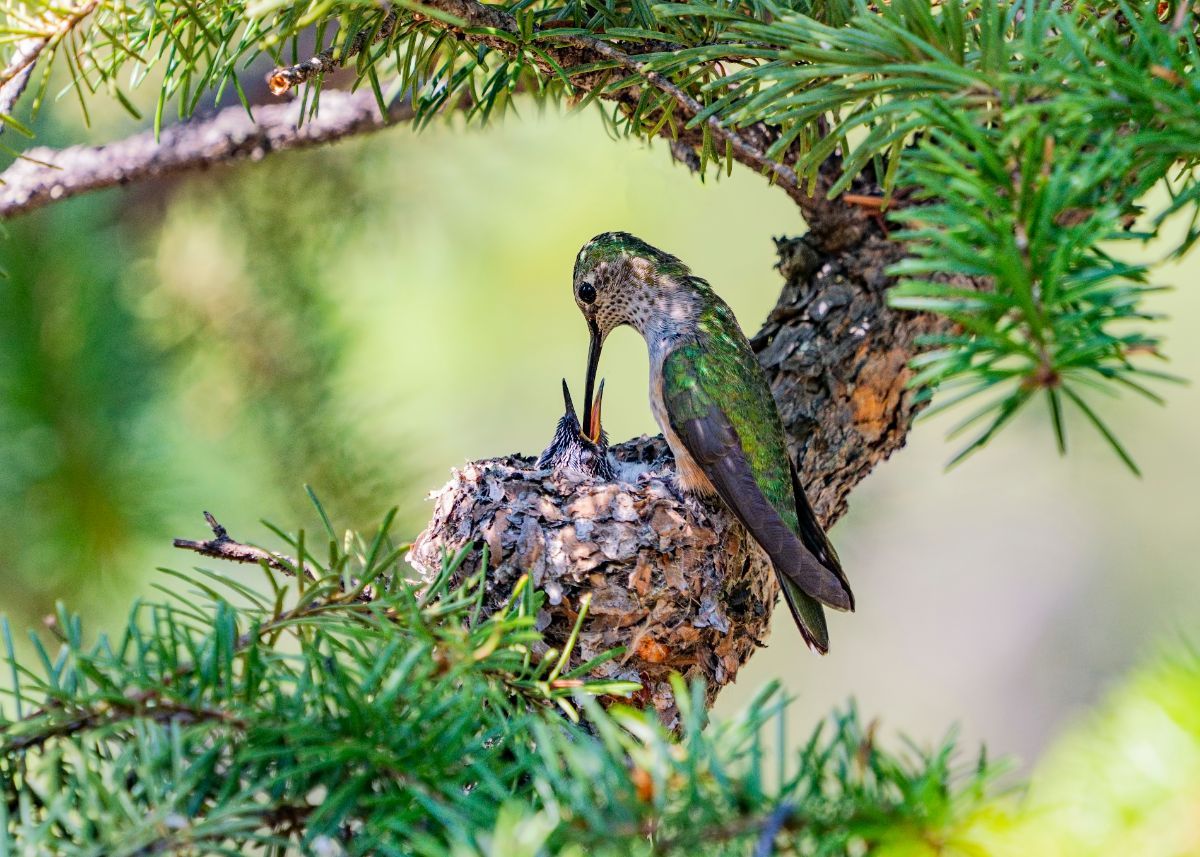 Trees and shrubs provide much needed shelter around your garden for hummingbirds to sleep in. Hummingbird nests are also frequently located on the horizontal branches of deciduous trees and shrubs, so adding a few to your landscape is a great way to entice hummingbirds to your home.
If you don't have a lot of space to work with, small ornamental trees and dwarf specimens, like the dwarf weeping cherry, usually work quite well. Other favorite nesting trees include oak, maple, sycamore, birch, elm, poplar, hackberry and fruitless mulberry.
Use compost
Organic compost is made from all natural ingredients and is a good alternative to synthetic fertilizers. When added to soil, compost not only enriches it with nutrients and vitamins, but it also improves soil health, increasing drainage and water retention abilities.
Amending your soil with compost is an easy way to improve plant health and happier plants produce more flowers for hummingbirds to feed from. But that's not all. Compost can also encourage beneficial insect activity which, as we know, provides a good source of protein for hummingbirds and their nestlings.
Grow organically
Chemical pesticides directly affect bees, butterflies, and beneficial insects; however, they can and do impact hummingbirds too.
Hummingbirds are aerial hunters, snatching small insects from the air, nipping them out of spiderwebs and devouring them off of plant leaves. But if those insects have been sprayed with chemical pesticides, hummingbirds can be poisoned too.
For this reason, the absolute most important way to help hummingbirds is to keep your backyard or garden space as chemical free as possible. That means finding natural alternatives to chemical pesticides, herbicides and synthetic fertilizers.
Rather than picking up pesticides, opt for organic solutions instead, like floating row covers, BT thuricide, neem oil, diatomaceous earth and organic horticultural oils and insecticidal soaps sprays. It's also important to learn how to apply these pesticides safety, as even the most natural products can cause harm to pollinators and beneficial insects when improperly applied.
To this end, avoid spraying plants when they're in flower and try using the least invasive pesticide measures as you can. Rather than spraying plants preventively, install floating row covers at the beginning of the season and then treat individual plants as needed with an organic pesticide if problems arise.
Instead of chemical herbicides, try out some horticultural vinegar sprays, or opt to smother weeds out with tarps or weed barrier cloth (both chemical-free solutions).
Alternatively, burning weeds with a weeding torch is a super effective way to rid your garden pathways of weeds.
And, rather than resorting to synthetic fertilizers, which are short-term solutions that don't improve soil health in the long run, try enriching your garden with a regular application of aged manure or compost and natural mulches, like salt marsh hay, wood chips or mulched leaves. Over time, as these materials become incorporated into your soil structure, they'll improve nutrient content, and your soil's ability to retain moisture and drain properly.
To perk up established plants, or help new plants and seeds settle in, try top dressing soil with worm castings or compost. Or apply natural fertilizers made from alfalfa meal, fish emulsion or kelp, which support healthy leaf growth and fruit and flower development.
With a little bit of know-how, you can definitely grow a thriving garden organically, and hummingbirds and other pollinators will thank you for it.
Spread the word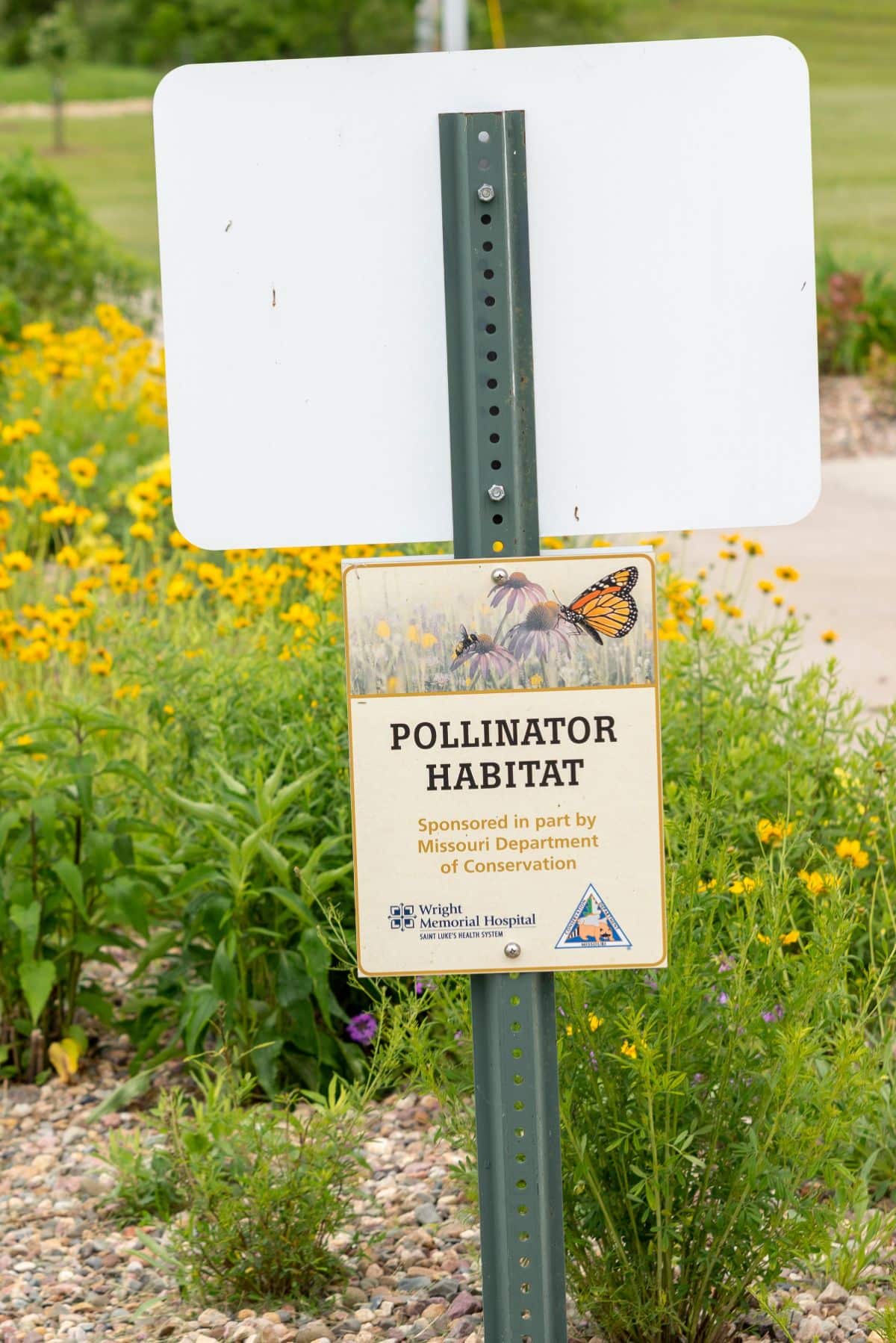 While a single backyard habitat can do wonders for hummingbirds, lots of backyard habitats together can do even more.
Encouraging your neighbors to grow organically and install hummingbird-friendly features, like native plants, feeders and water misters, can create a much larger habitat for hummers. This will mean hummingbirds don't need to travel as far for food or shelter and they'll be more likely to hang out in your area, establish nests and claim territories.
To help spread the word, try writing a letter to your local newspaper or add some pollinator-friendly posts to your local group pages on social media. You can also get your garden certified as a wildlife habitat by organizations like the National Wildlife Federation. Once certified, you can request a pollinator garden sign to hang in your front yard, letting your neighbors know what you're up to and inspiring them to build their own habitat.
For a more personalized approach, why not host a garden tea party or other outdoor event in your backyard space? When guests see your hummingbird habitat (and all the hummingbirds it attracts), they'll usually have lots of questions and want to learn how to set up their own!
Conclusion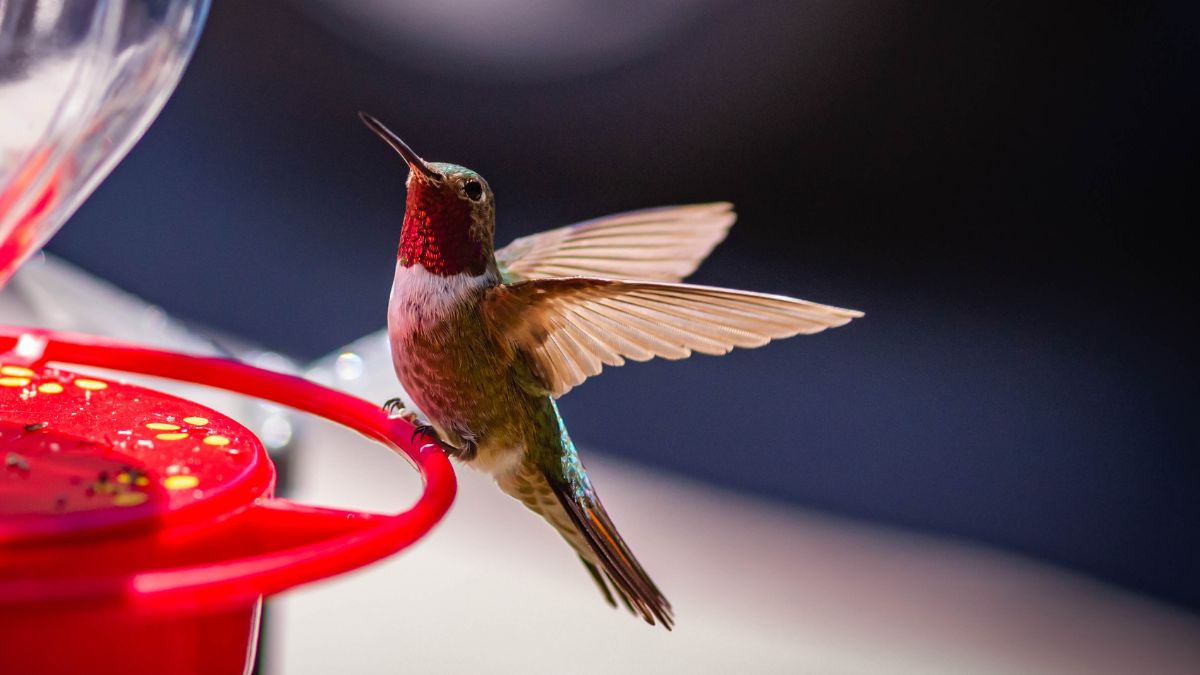 Whether you have a small space or a large backyard, you can create a successful hummingbird garden in just a few steps. By planting a few thoughtfully curated native plants, adding a hummingbird feeder or a garden hose mister, you can easily make a small patio a haven for hummingbirds and other pollinators.
At a time when habitats are being threatened and pollinators are on the decline due to pesticide use, backyard habitats are becoming increasingly important for the survival of pollinators, including hummingbirds. But even the smallest outdoor space can have a huge impact.
So why not start your own hummingbird oasis this year? Once your garden starts humming with these flying jewels, you'll be hooked. Just be prepared for garden visitors to start asking for tips on how they too can start their own hummingbird garden!
References: