Most of us are aware that there is a "right" time to plant garlic. (No worries if you're not sure when the best time to plant garlic is—we'll cover that, too.) But what if life gets in the way, and you missed that "ideal" window?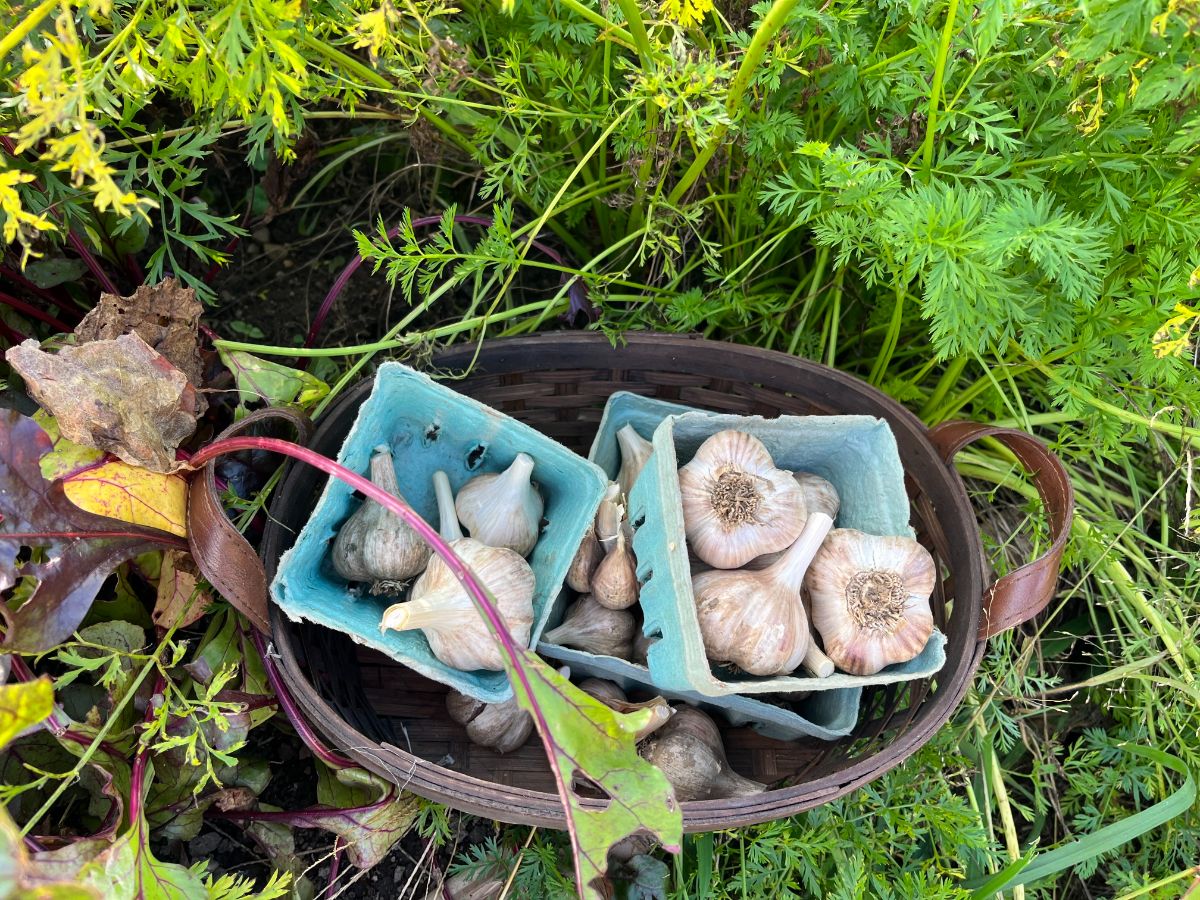 Can you plant your garlic late? Just how late can you plant garlic?
It turns out, according to expert growers, you can plant garlic pretty late – much later than what is considered the right time to plant garlic.
Jump to:
Garlic Should be Planted in the Fall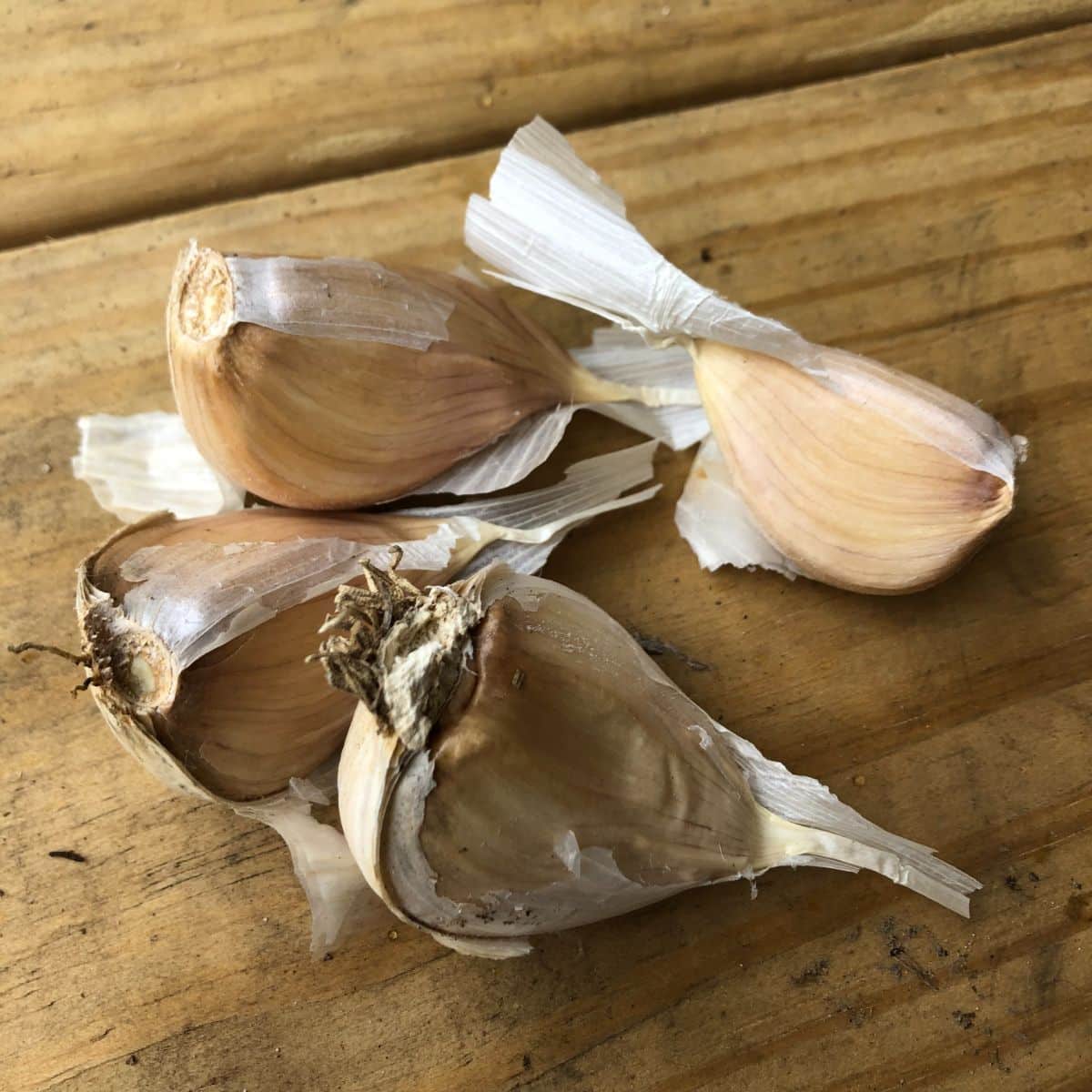 To be clear, when we say "late," we mean late in the fall. Fall is definitely the best time to plant garlic, no matter where you live (unless you live in the extreme south, in which case early winter is fair planting season).
The reason garlic should be planted in the fall is that it needs a long period of cold weather so that the bulbs stratify or vernalize. Without it, your bulbs are likely to be small, and they may not set individual cloves—you may only get one small bulb.
This is okay for green garlic, but not for storage garlic and not really for culinary garlic. The yield will be small and very disappointing. The flavor will be light. You won't be able to keep it for long, and there's a good chance you won't get those classic cloves of garlic we all know and love.
When In Fall Should Garlic Be Planted?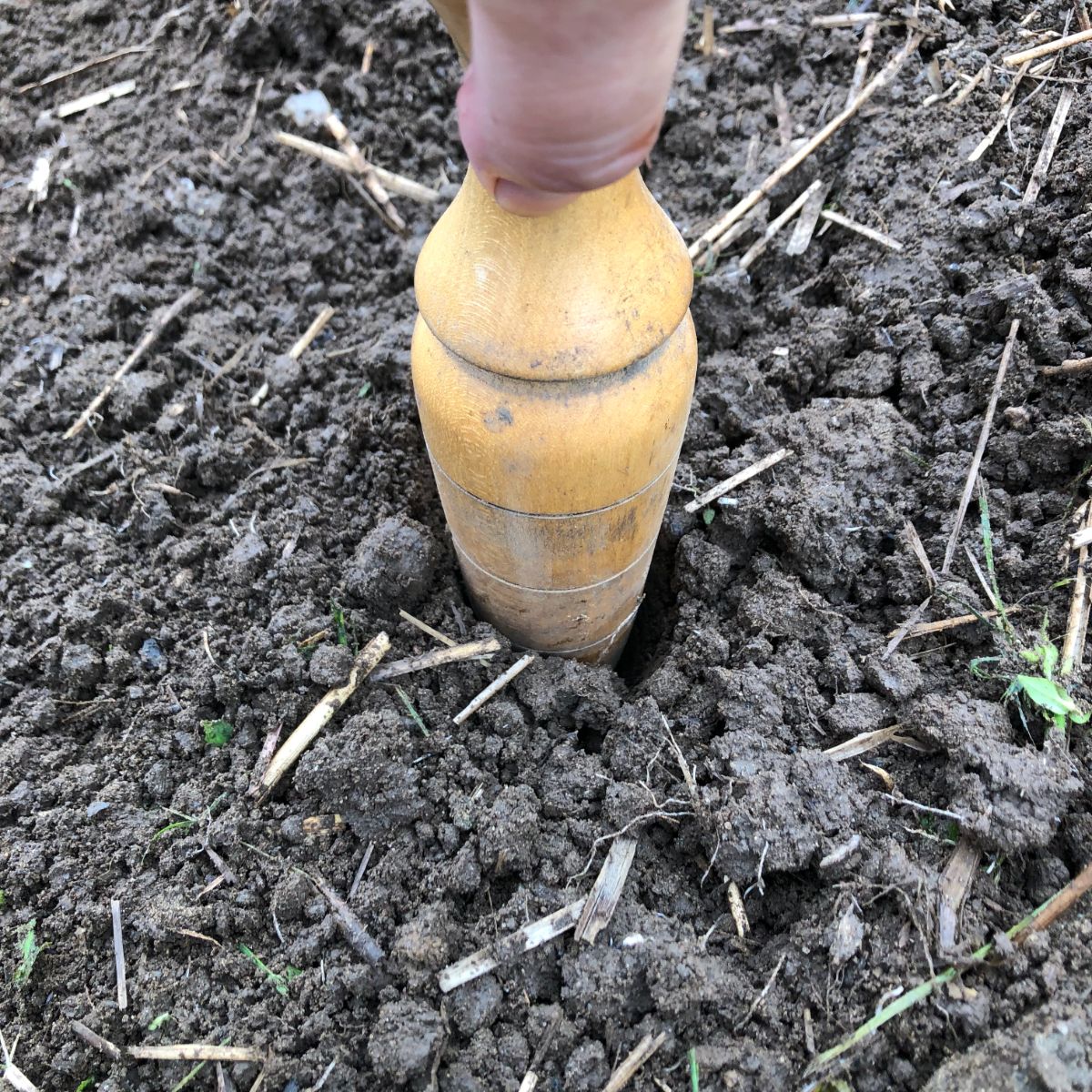 The best time to plant garlic in the fall is six weeks before you expect your ground to freeze.
Note that this is not six weeks before frost but six weeks before a hard freeze that causes soil to freeze. In fact, many growers and experts say it is best to plant garlic cloves after a frost but before a freeze. This is so that the cloves don't spend too much energy on growth in the fall before the garlic goes dormant for the winter.
It may be difficult to wait for after a frost and still hit six weeks before the ground freezes where you live. Frost dates are changing and are unpredictable in a lot of locations. You may need to use your expected frost date and expected freeze dates. This is fine and won't affect your garlic crop much, if at all.
Another criteria you can use is soil temperature. Growing for Market magazine recommends planting at a soil temperature of 50 F (10 C), taken four inches deep in the soil. The temperature should be taken in the morning, at around 9:00 a.m.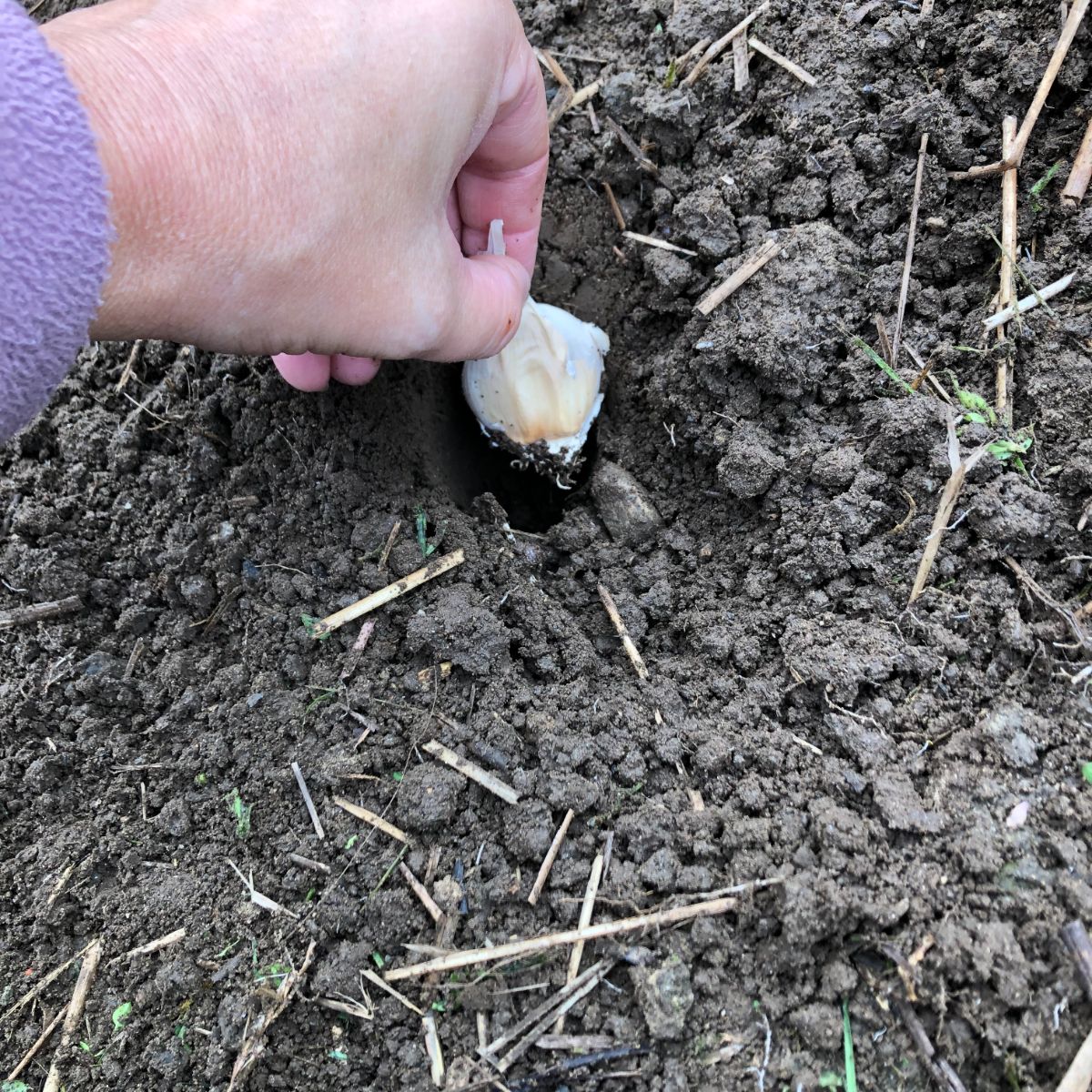 Fall garlic can be planted too early. Some young green growth is okay, but you don't want it to be significant. Too much fall sprouting and green growth robs too much energy from the bulb and drains it of moisture. However, others (Keene Organics, for one) say that planting early (within reason) has not proven to be too much of a problem.
It was often said not to put your garlic in the ground earlier than six weeks before a freeze, but some experimenting has shown that a few extra weeks doesn't harm the bulbs and may even result in larger bulbs when harvested (most experimentation has been done in northern locations). The reason this seems to work is that the bulbs grow more root in the longer period before they stop growing for winter, which sets them up well for winter. The concern is whether it also causes the garlic to grow too much top growth.
If you do decide to plant a bit earlier, make it no more than two to three weeks earlier—say, late September instead of mid-October, for example.
If you're looking for advice based on the calendar, here are some ideas for different locations:
Northern locations, Northern U.S., zones ¾ to 5, latitudes around +/- 42-45 degrees: Mid October
Mid/central locations, Central US, zone 6-7, latitudes around +/- 36-38 degrees: November
Southern locations, Southern U.S., zones 8-9, latitudes around +/-32-34 degrees: January or February
How Late in the Fall (or Winter?) Is Too Late to Plant Garlic?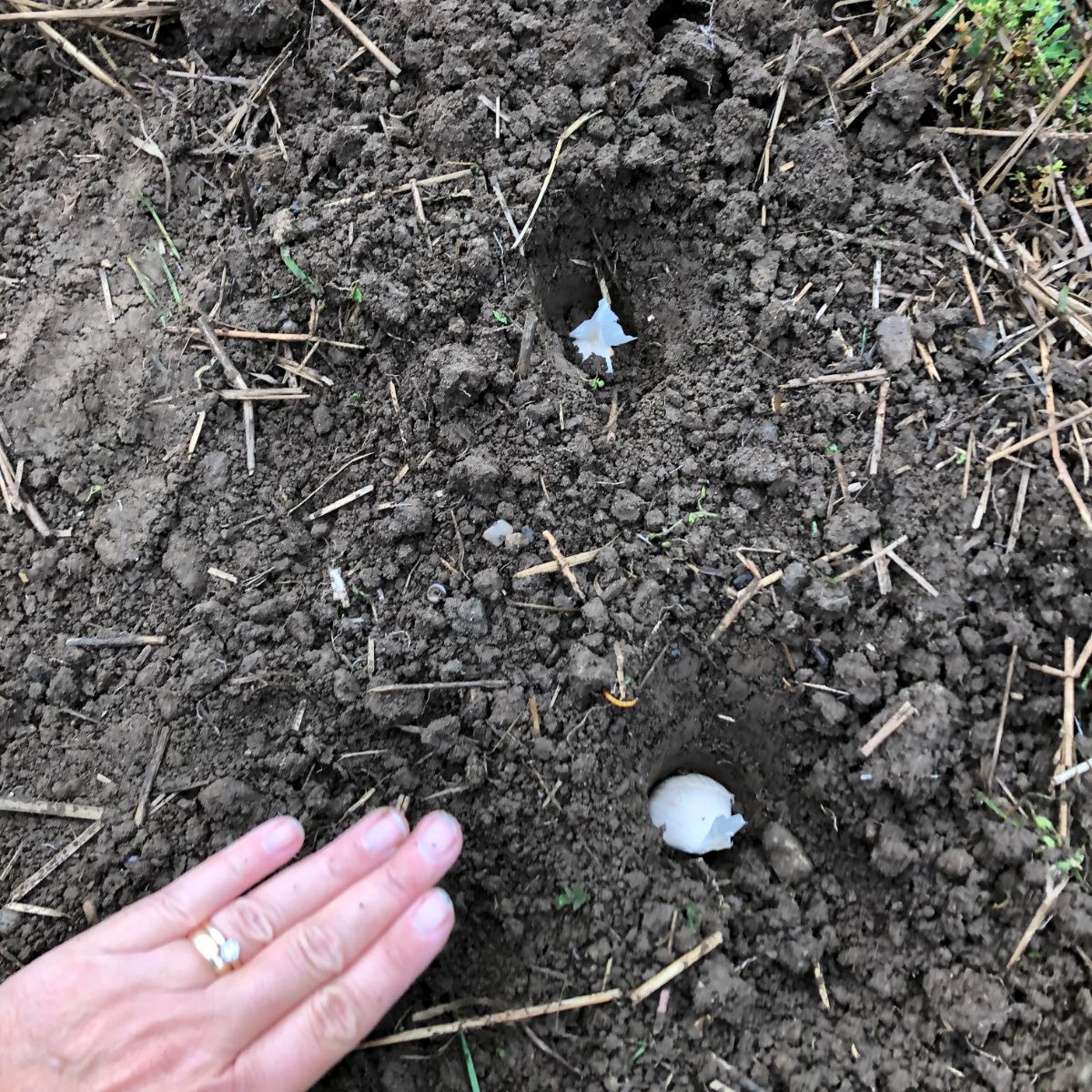 Now to the real question—if you missed these fall dates, if you're late to the game, can you still plant your garlic in the fall?
The answer is yes—you can plant garlic late in the fall and even into early winter.
According to the northern grower and seed garlic seller Keene Organics, if you missed the recommended planting window, you should still plant your garlic late in the fall.
In fact, they say you can even plant garlic in frozen ground...though it's a pretty miserable job, and for your own sake, you should aim for earlier planting when the ground (and the temperature) is more cooperative.
Keene's advice is that garlic is so hardy that late-planted bulbs and bulbs planted in frozen ground will usually be quite successful and will grow into nice-sized bulbs. The theory was tested by gardener Robert Pavlis, gardening in northern USDA zone 5. He determined that late plantings planted in December performed better and had larger bulbs than garlic planted in the spring in March, supporting what Keene Organics had to say.
Slightly small garlic is better than no garlic at all, so if life has given you trouble and you're late to the garlic-planting game, get that garlic in the ground! There's virtually no time that is too late, even if the ground is frozen.
What if I Missed Even Late Fall/Winter Planting? Can I Still Plant Garlic in the Spring?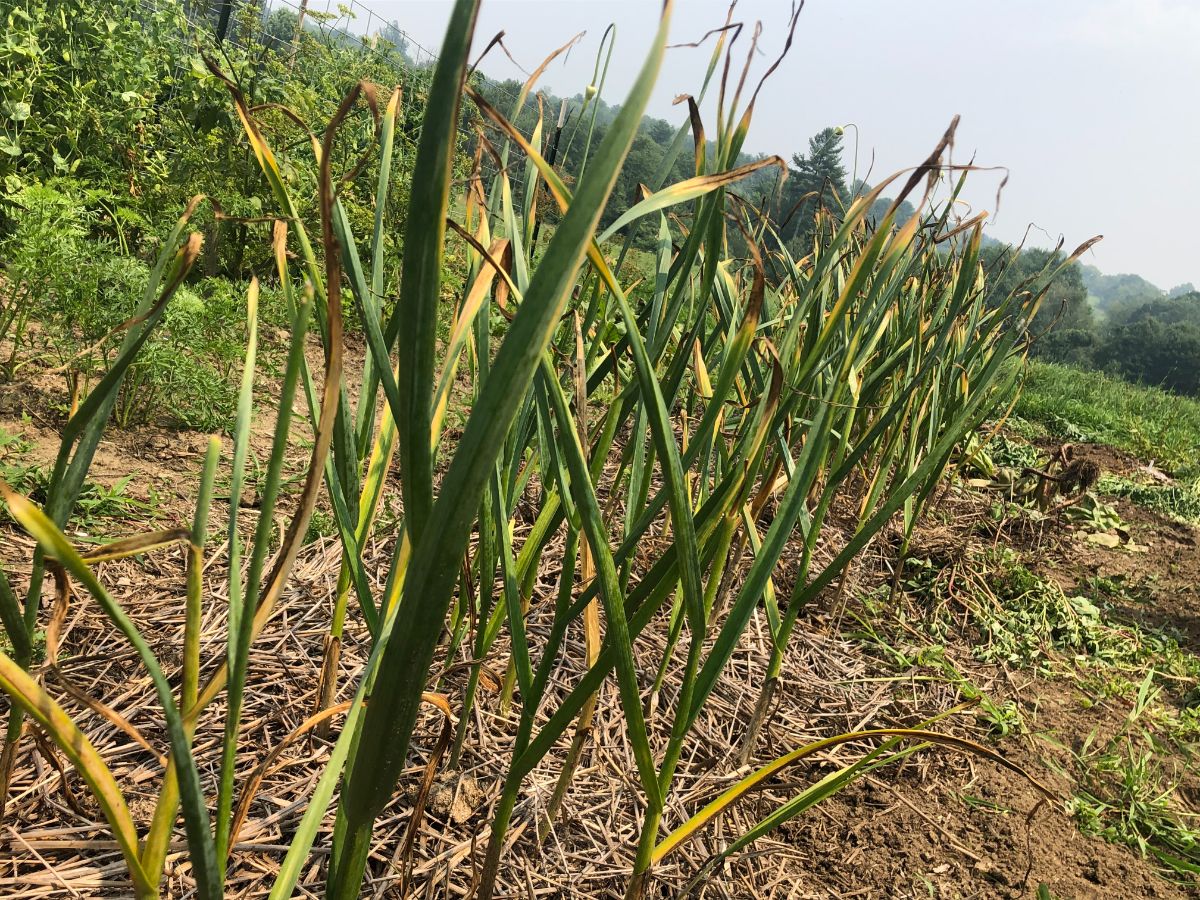 Garlic can be planted in the spring, but the bulbs are smaller overall, resulting in a smaller yield. That isn't necessarily the end of the world, but one thing that is critical to getting fully-formed garlic bulbs on spring-planted cloves is making sure that the garlic has enough time to complete its cold stratification process (sometimes called vernalization).
If garlic does not have a minimum of a one-month period of cold exposure, it will form a single, small bulb, or "round." To get garlic to split into its hallmark cloves, the bulb must be exposed to a significant cold for several weeks.
Cold treat spring garlic heads before you plant them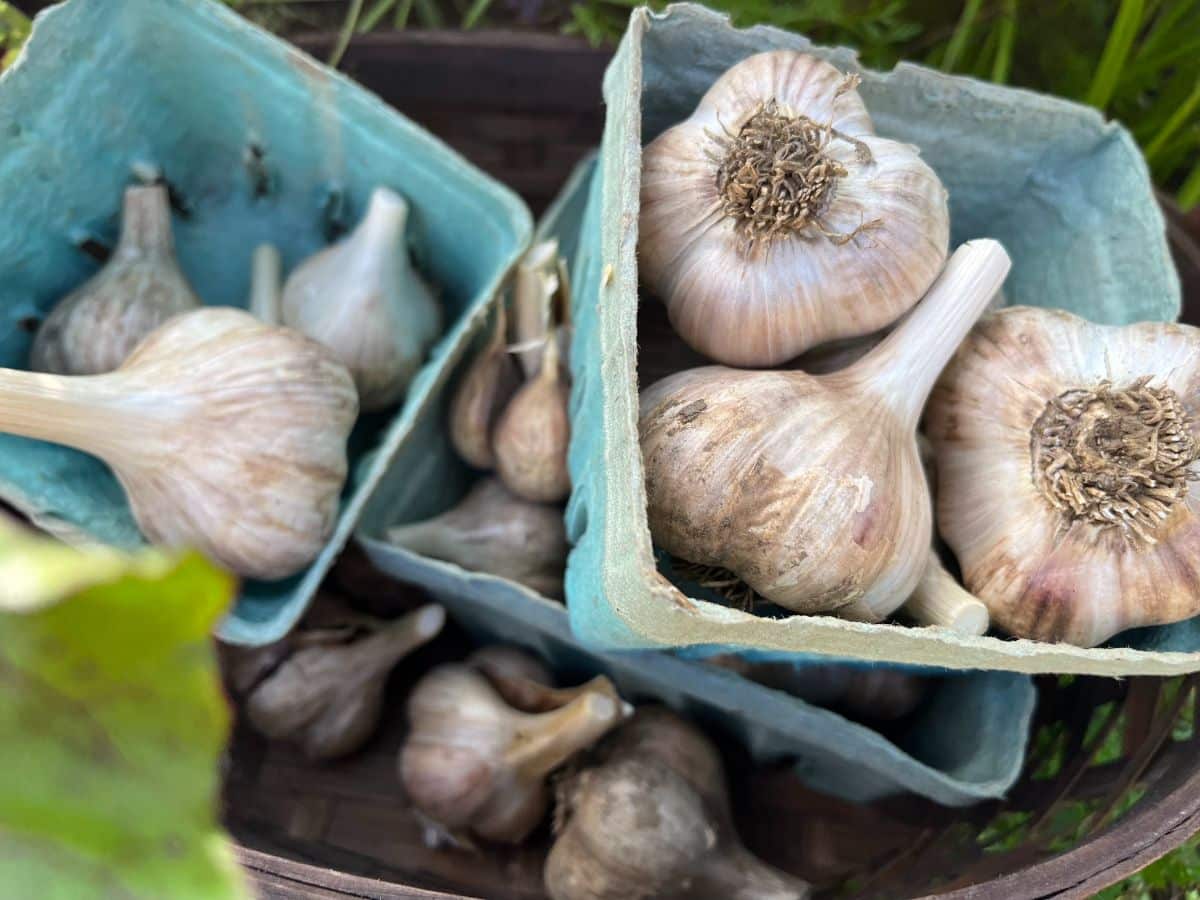 You can force your garlic into vernalization by cold treating it. Put your seed garlic in the refrigerator for at least four weeks (longer is acceptable, and as much as eight weeks, perhaps more, can be even better)—this is about mimicking mother nature and winter's cold.
To cold treat your garlic, place it in a plastic bag. Put a paper towel inside to collect any excess moisture. Poke several holes in the baggy, then put it in the refrigerator and keep it at a temperature below 40 degrees Fahrenheit (4.5 C) but above freezing (yes, garlic freezes in the ground outside but should not freeze when out of the ground and not planted).
Do not remove your cold-treated garlic from the refrigerator until you are ready to plant it. Cold-treated garlic will start to sprout almost immediately (it's a very cold and temperature-responsive plant). Take it out when you plan to put it in the ground. Also, don't separate the cloves from the bulb until it's time to plant the garlic in the ground.
Tip: Spring-planted garlic needs all the boosts it can get for the biggest bulbs. A soak in a fertilizer solution for 12 to 24 hours can help.
You can buy cold-treated or spring-planting seed garlic, too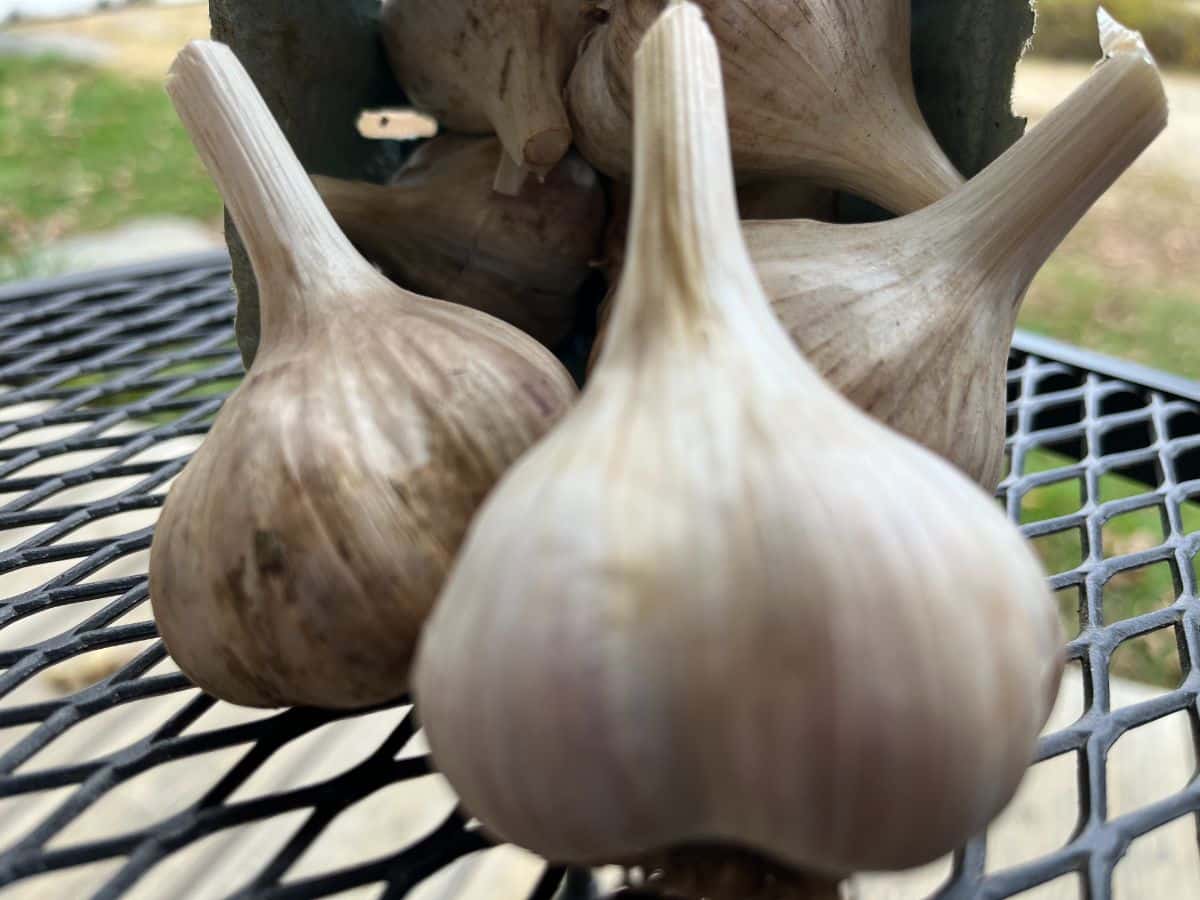 Some vendors have started selling cold stratified garlic bulbs for planting in the spring. They may list them as "spring garlic bulbs," "garlic for spring planting," "spring seed garlic," or something similar. You won't find these offered until early spring. Sometimes these seed garlics are softneck varieties that don't need much cold exposure, too (these may or may not be cold treated and are often smaller varieties).
If planting in the spring, get your garlic in the ground as early as possible—as soon as the ground thaws and you can dig it and work it. This is earlier than what is usually considered workable soil. The earlier your garlic is in the ground in the spring, the better.
Love Garlic? Get Planting!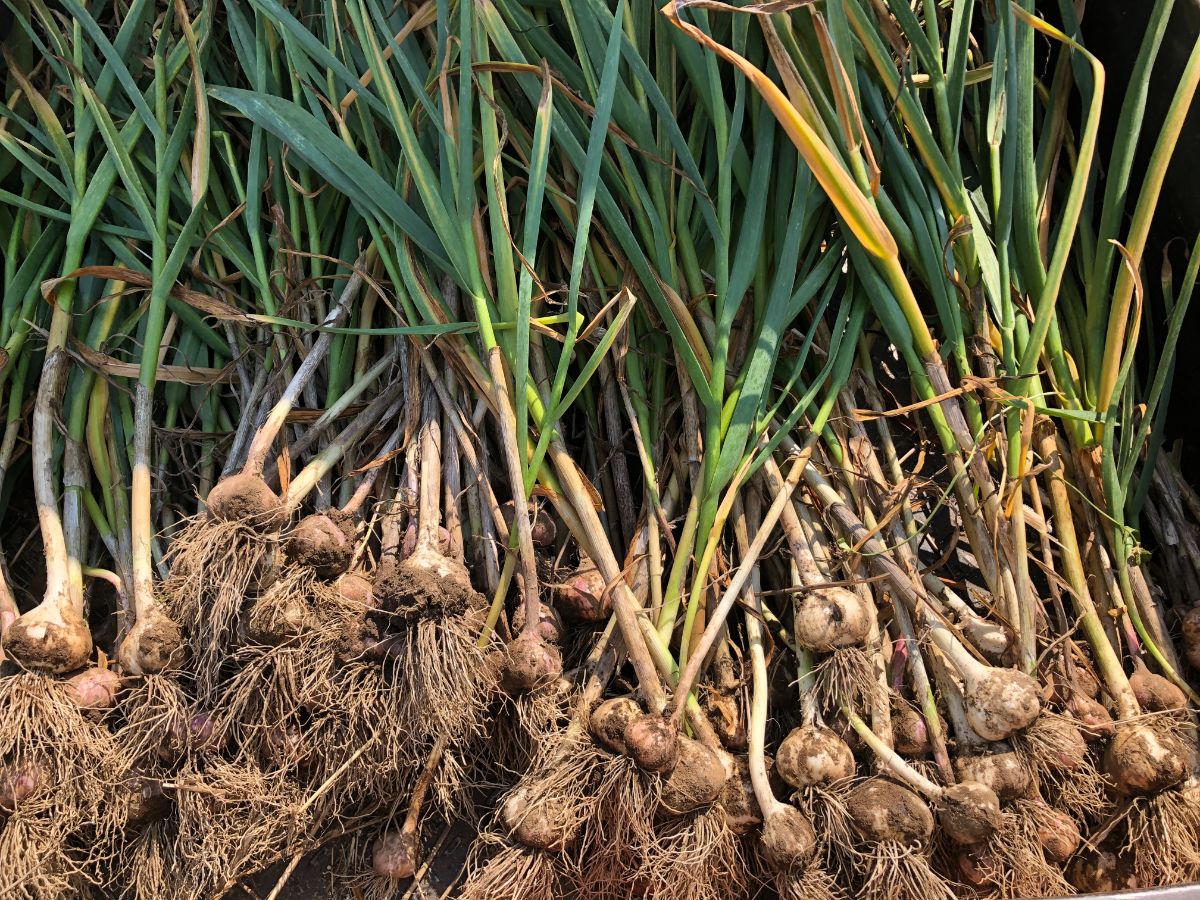 Now we know. It's almost never too late to plant garlic. If you're running late in the fall, plant it. If it's freezing or near to it, plant it. If you're brave enough to plant in frozen, open soil, go for it. Until the snow covers the frozen ground, you can plant garlic.
And if you miss the fall and winter window, cold treat some bulbs and get them in the cold, thawed early spring ground.
Want to know more about planting garlic? Here's a complete guide to help you (but if you're late, just skip the parts about when to plant 😉): How to Grow Garlic: Complete Guide to Planting and Growing Garlic