Grow everything you need to make homemade salsas and hot sauces with this simple guide to small-space gardening!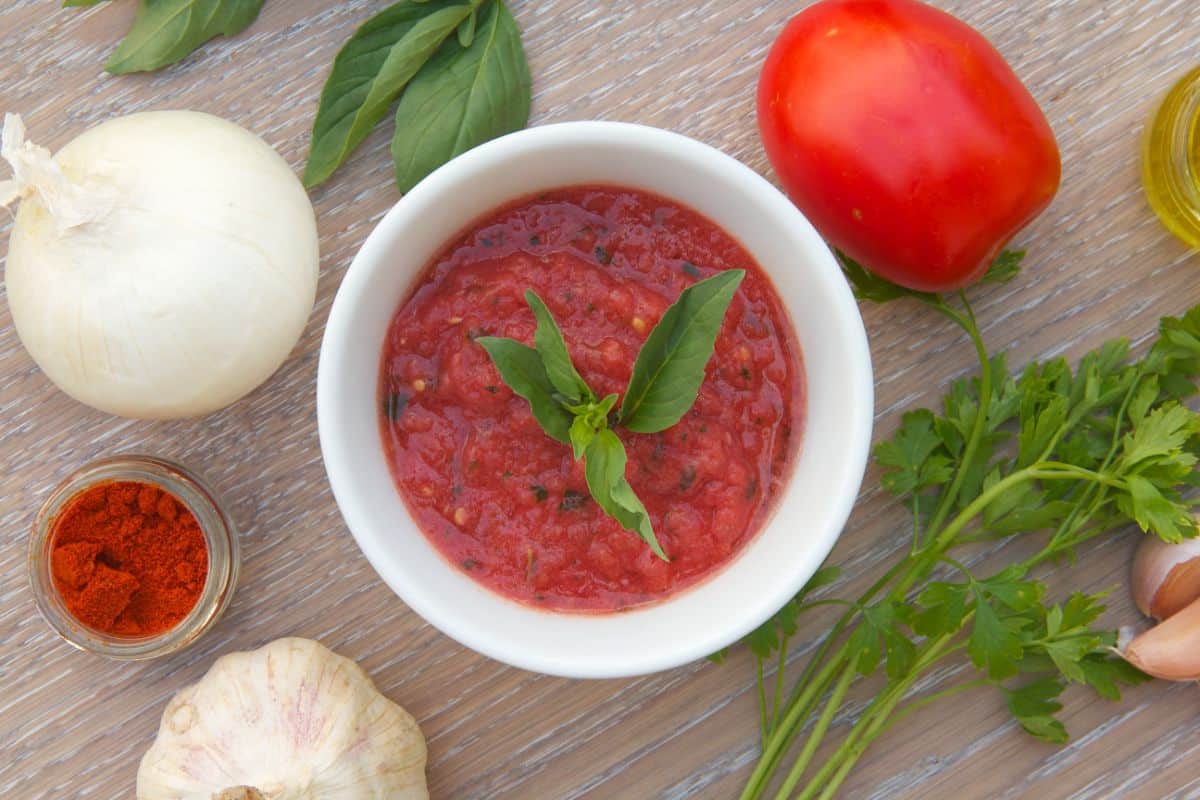 Mild, medium, or fiery hot, there's a hot sauce or salsa to suit any taste. But if you want to perk up your nachos and tacos with extra flavor, why not try growing your own salsa garden?
Most of the ingredients you need to create a hot sauce and salsas can be easily grown in a small garden. And, if you use the simple techniques of square-foot gardening, you can pack even more plants into a tiny yard or patio garden!
In this guide, we'll teach you how to design your salsa garden and provide you with some suggestions on the best plants to grow for salsas and hot sauces.
Jump to:
Grow a square-foot salsa garden in 8 easy steps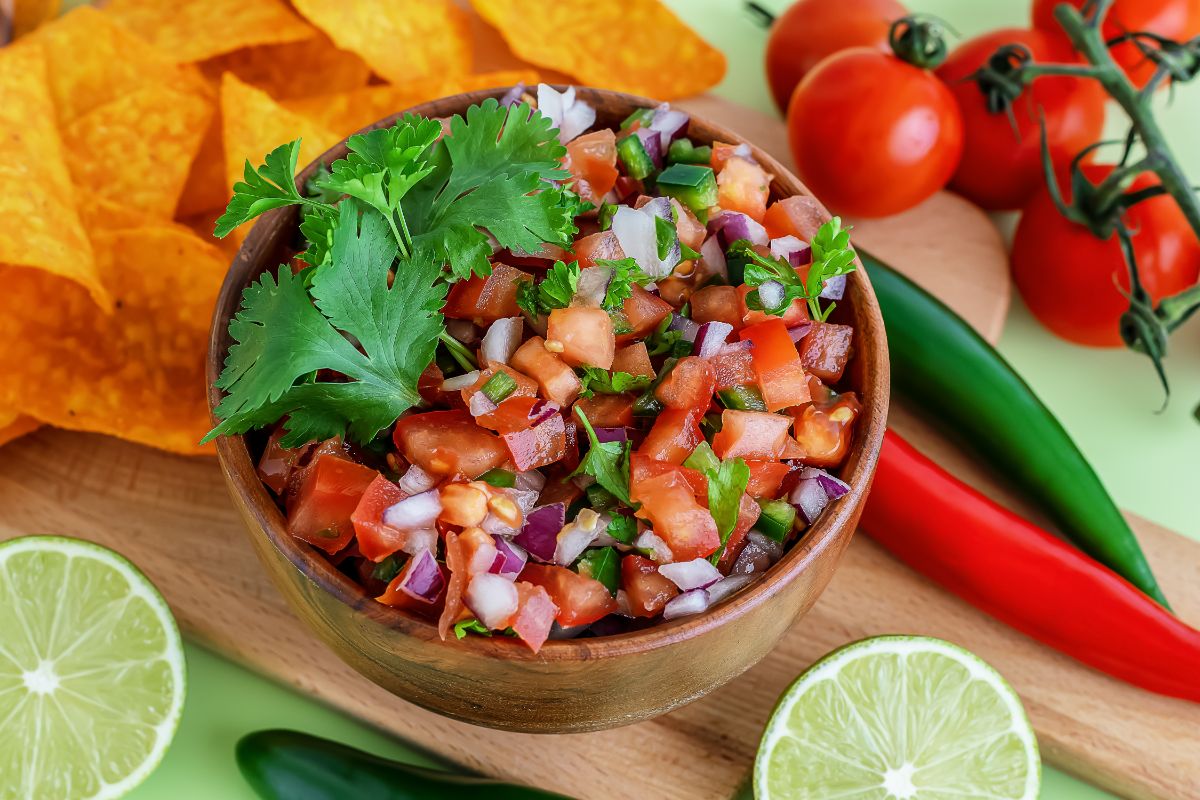 Small-space gardeners can still grow a lot of produce in a very small area by building a square-foot garden. These ingenious planting designs utilize proper spacing recommendations and intensive planting to boost harvest yields and reduce weeds. While you can grow most vegetables and herbs in a square-foot garden, a themed garden design, like a salsa garden, can be a fun and unique way to lay out your beds.
1. Build your garden frame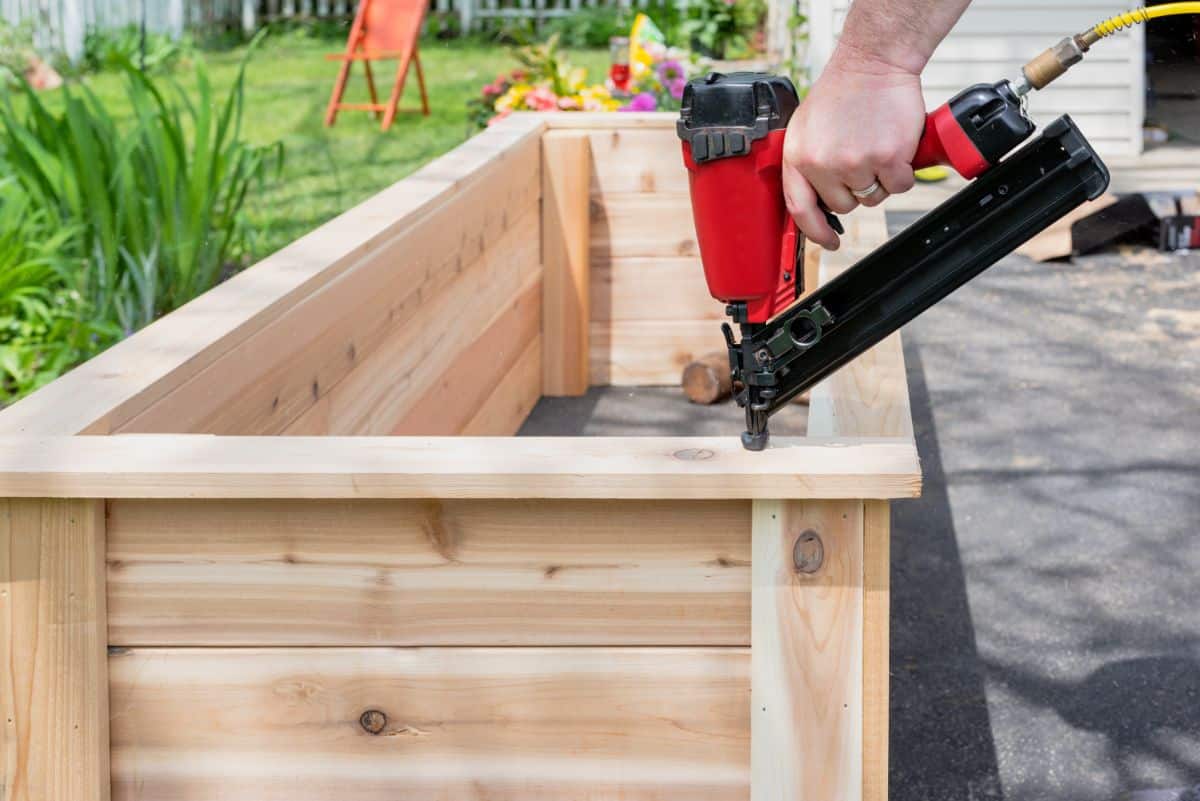 Square-foot gardens can come in any size, but they traditionally measure 4' square. You can construct your own square-foot garden frame with untreated scrap lumber, or you can purchase a premade frame online or at your local plant nursery.
If you want to build your own square-foot garden frame, a pine ledger board can be an expensive option. Cedar wood is also commonly used to create raised bed designs since it is naturally weather resistant.
2. Locate your garden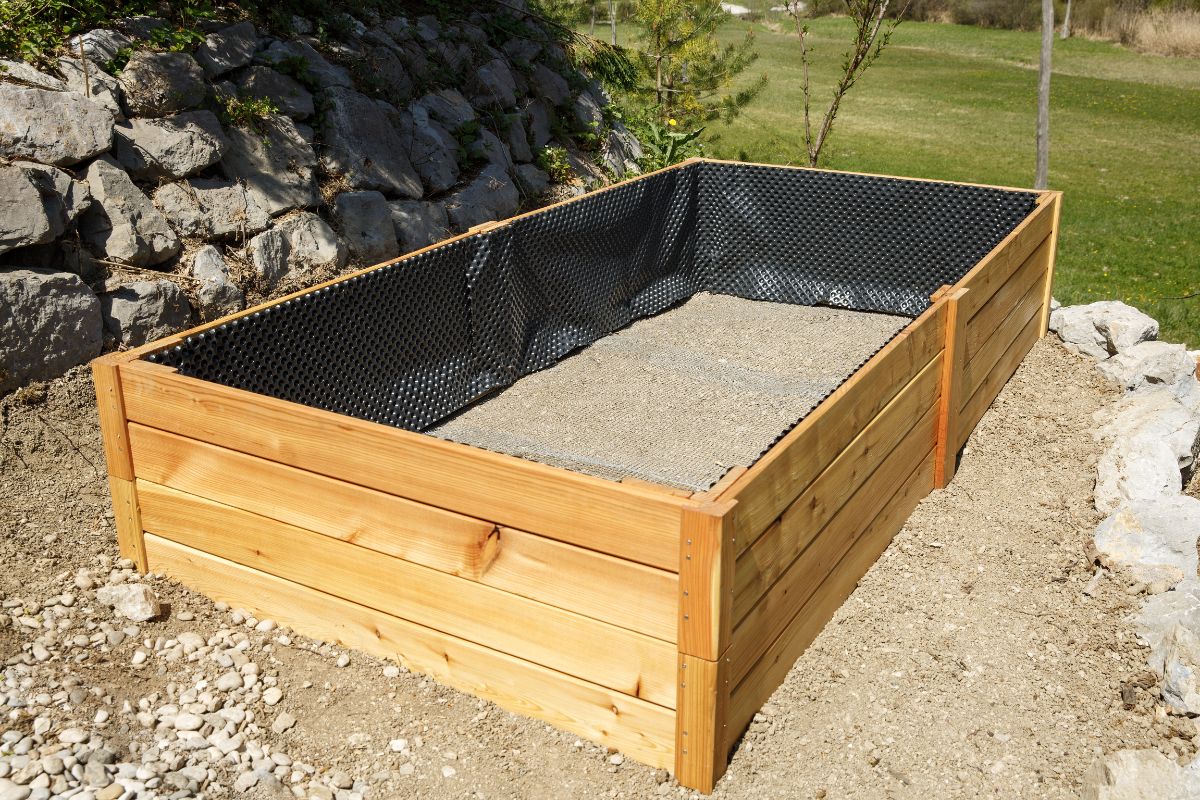 A good, homemade salsa consists of a few classic ingredients, like peppers, onions, and tomatoes. And it just so happens that all of these plants thrive in full sun.
To ensure your plants grow their best, locate your square-foot garden in an area of your yard that receives at least 6 to 8 hours of full sun. You should also make sure your garden bed is on a relatively level surface to prevent water from pooling on one side.
3. Add your soil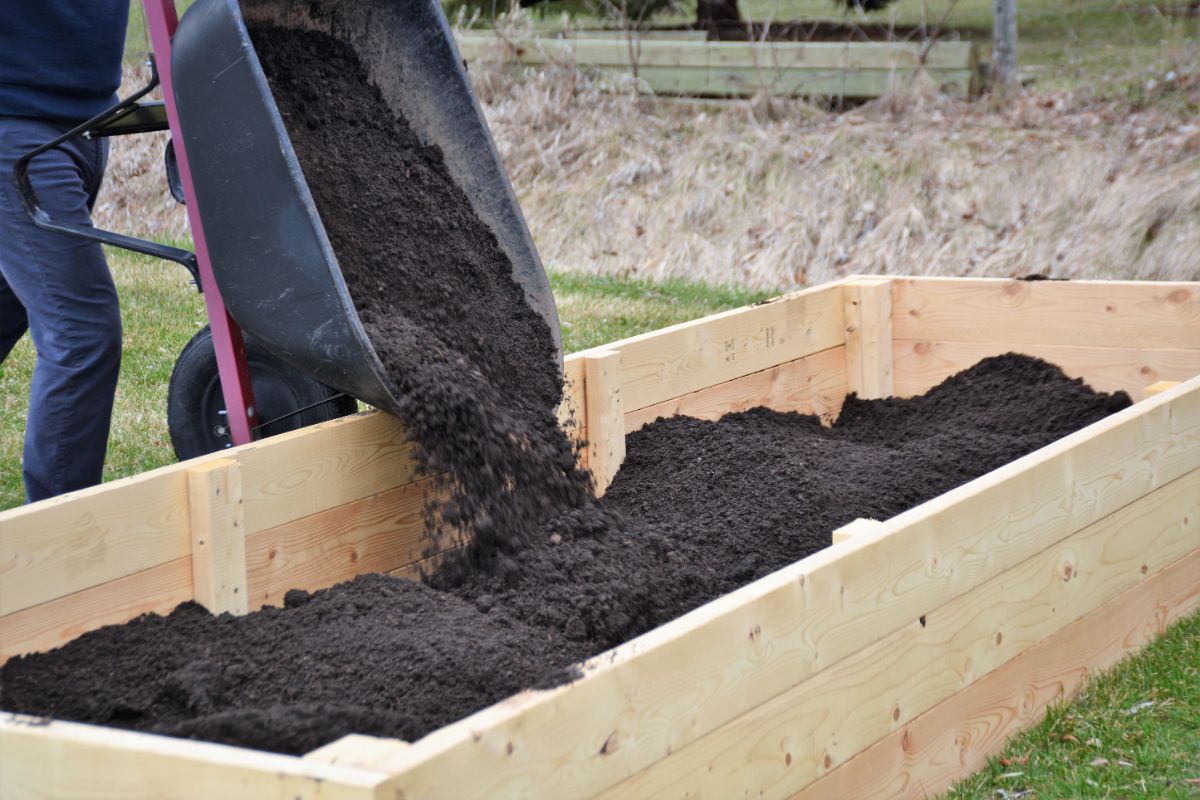 Garden soil is too dense to be used in raised beds and containers and can become further compacted in the rain or when exposed to the elements. So you definitely don't want to use garden soil in your square-foot garden.
Instead, after you build your framework, fill up your bed with a soil mix intended for raised bed gardening. Alternatively, if you'd prefer to make your own soil blend, mix together equal parts of vermiculite, coconut coir, and compost.
4. Lay out your gridwork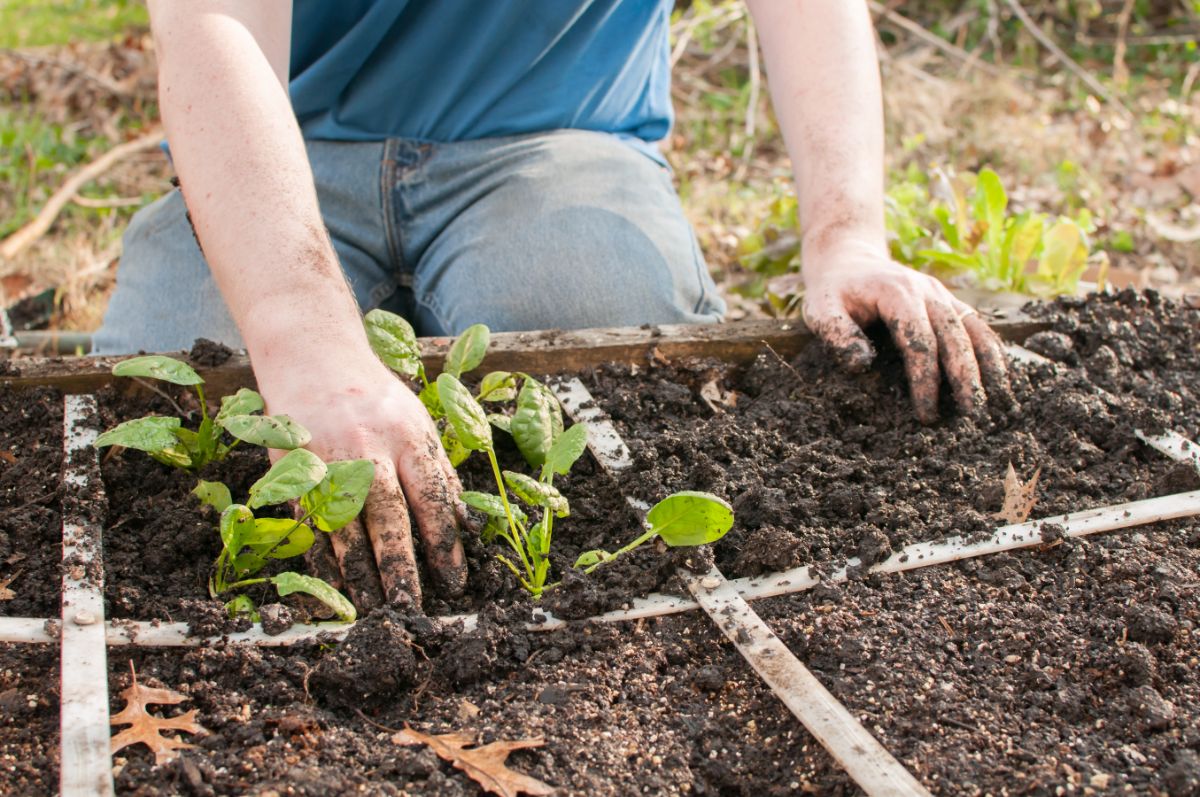 Once your garden soil is in place, it's time to lay out your square-foot garden gridwork. This gridwork will help you to determine where to sow your plants and how many plants you can grow.
A square-foot garden grid can be made out of a wide range of materials. Most often, thin pieces of wood lath or weather-resistant twine are used, but you can also create a template or buy one online to help you space out your garden plants.
For proper spacing, each square of your grid should measure 1' square, and a 4' x 4' garden should be divided into 16 squares.
5. Plant your salsa garden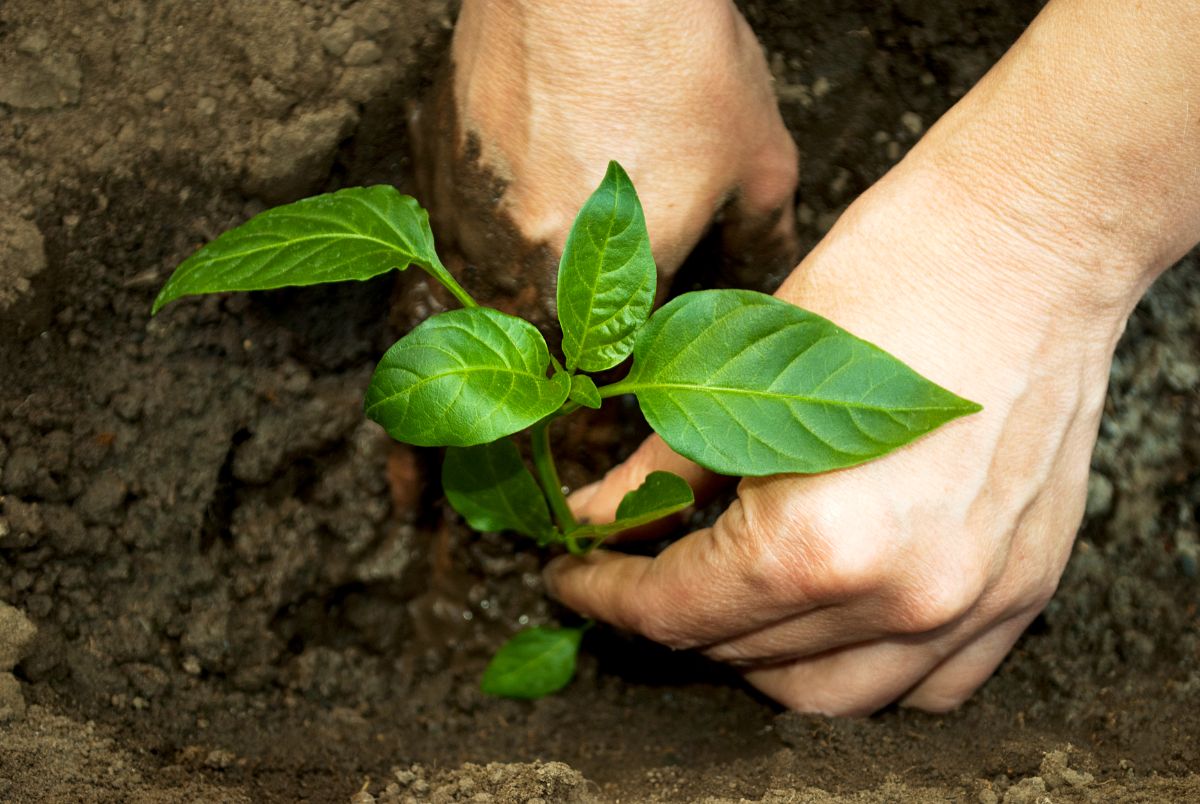 After your gridwork is laid out, the real fun can begin. It's finally time to start planting! But what plants will grow best in your salsa garden, and how should they be spaced for the most prolific harvest?
A classic salsa usually includes a few key ingredients: tomatoes, onions, peppers, cilantro, and garlic. If you prefer salsa verde, you'll probably want to include some tomatillos in the mix too. Happily, all of these plants will grow very well in a square-foot garden, and you can harvest a lot of salsa-making ingredients from even the smallest bed!
What you choose to grow in your own garden should reflect your tastes. If you prefer a red salsa, be sure to leave plenty of room for tomatoes. If you love really hot flavors, you'll probably want to sow spicy peppers rather than mild ones.
To ensure your plants have enough room to grow properly, keep the following spacing recommendations in mind:
Both tomatillos and tomatoes are 'large' vegetables and require 1' square of growing space per plant.
Both bell and hot peppers should be spaced out with 1 plant per square.
Bulbing onions can be sown more thickly together, approximately 9 plants per square foot.
Green onions are even smaller plants, and you can fit 16 of them per square.
Garlic has similar spacing needs to onions – sow 9 cloves per square foot.
Cilantro is a smaller plant, and you can grow 4 cilantro plants per square foot of growing space.
Oregano is a perennial herb, so it needs more growing space. Sow 1 oregano plant per growing square.
Beyond following the proper spacing guidelines, it's also important to consider the height of your plants when orienting them in your garden space. Taller plants, like tomatoes, tomatillos, and peppers, should be planted near the rear or north side of your garden so they don't block out the light from reaching shorter plants. Additionally, strongly scented onions and garlic are known to repel pests, so locating them on the border of your garden can help to protect your other veggies from destructive insects.
Note: The best tomatoes for square-foot gardening are indeterminate varieties, since these plants grow more vertically and can be kept compact with tomato cages. For salsas and hot sauces, paste tomatoes are hard to beat. These tomatoes have a smaller seed cavity and sturdier flesh that can be easily processed into chunky salsas and smooth sauces.
6. Add supports (optional)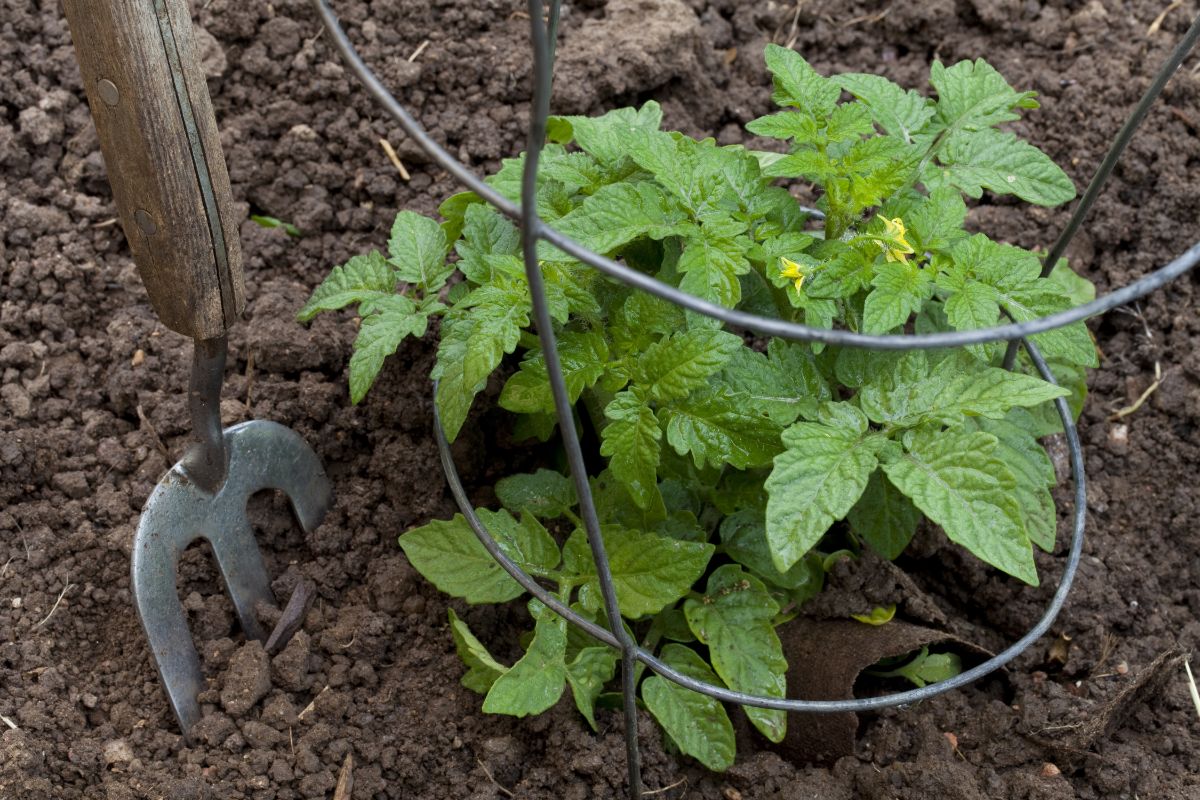 Depending on your tomato plants, you may not need to add extra support. However, tomato cages or bamboo poles are recommended for indeterminate tomato varieties. These supports will keep your tomato plants from falling over and help them to grow in a tidier manner.
7. Tend your plants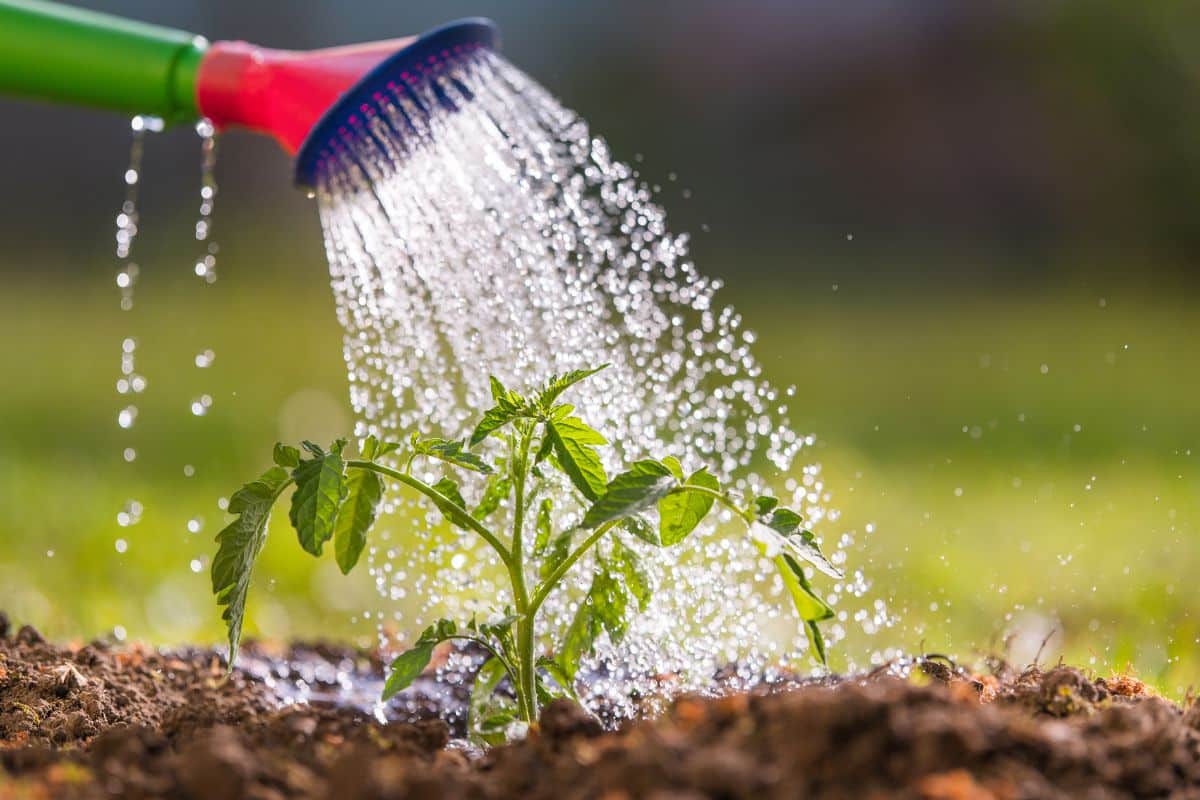 Once your plants are in your garden, they will need regular care throughout the growing season. Just like any other vegetable garden, you will need to water your plants consistently and provide them with fertilizer from time to time. It's also wise to keep a lookout for common garden pests, like tomato hornworms or leafhoppers.
Because you're working with a small gardening space, you may also need to prune your plants occasionally so they don't compete too much with each other. This can be particularly important for tomato plants and tomatillos.
8. Harvest your ingredients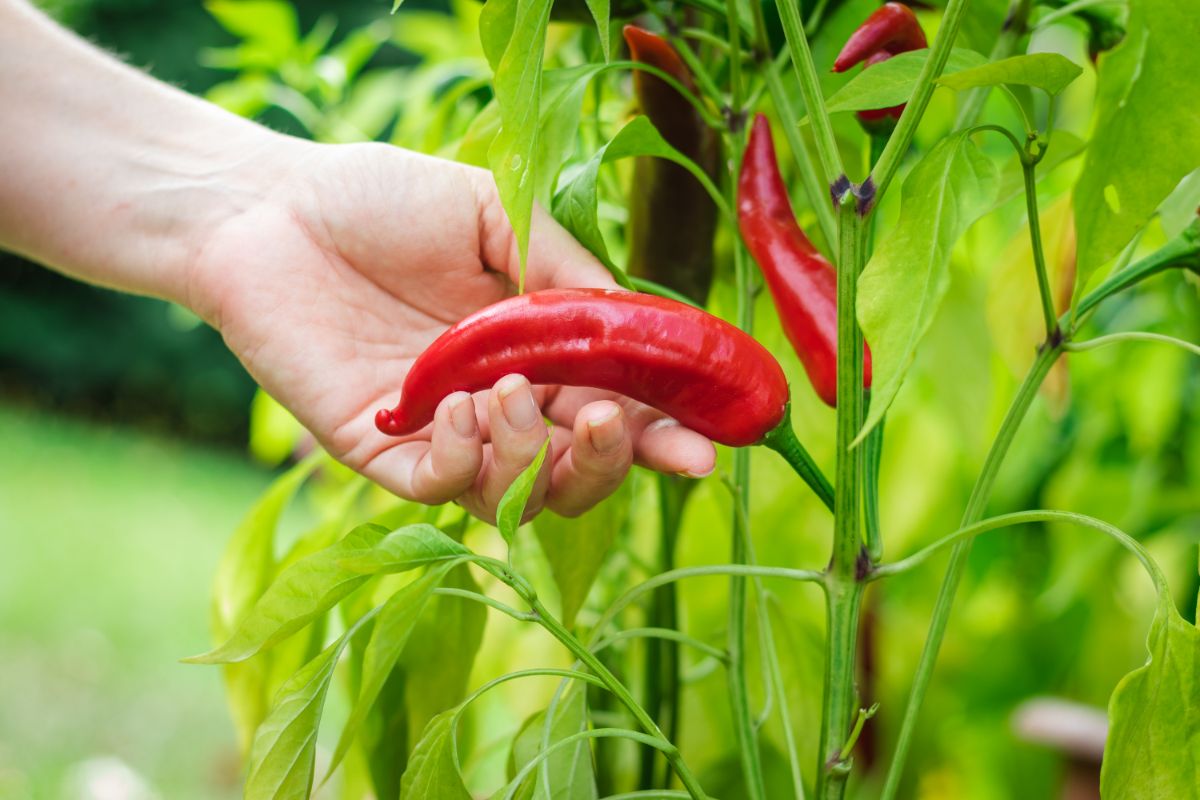 Herbs like cilantro can be harvested throughout the growing season by clipping away a few stems as needed. Or, if you're ready to make a big batch of salsa, you can harvest the entire plant. Because cilantro often bolts in the summer heat, you may want to succession plant your cilantro every 2 weeks or harvest your cilantro early and store it in the freezer until you're ready to make your salsa.
Tomatoes, tomatillos, and onions take longer to grow, but when they're ready to harvest, you'll need to gather them in quickly. To make sure none of your homegrown salsa ingredients go to waste, you may want to invest in some canning equipment!
Making homemade salsas and hot sauces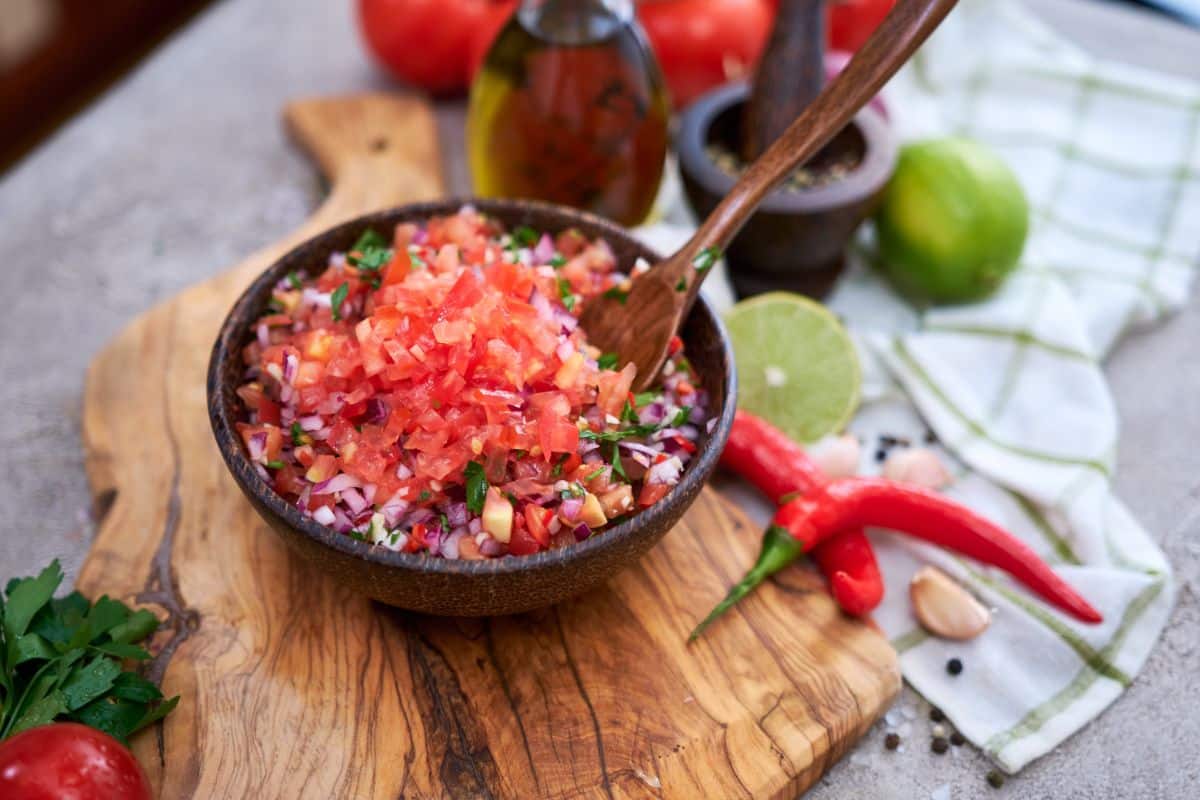 Salsas can be made fresh and eaten right away; however, for longer-term storage, salsas are often canned using water bath canning methods. Preserved in this manner, your homemade salsa should last for a year or more on your pantry shelves.
If you enjoy a bit more heat, you can also make homemade hot sauces with ingredients grown in your square-foot garden. Homemade hot sauces usually use lacto-fermentation preservation methods, which will create a gut-healthy hot sauce that's rich in probiotics. Lacto-fermentation kits and hot sauce bottles can be found online if you'd like to make hot sauces in bulk to share with friends and family.
Best peppers to grow for different levels of heat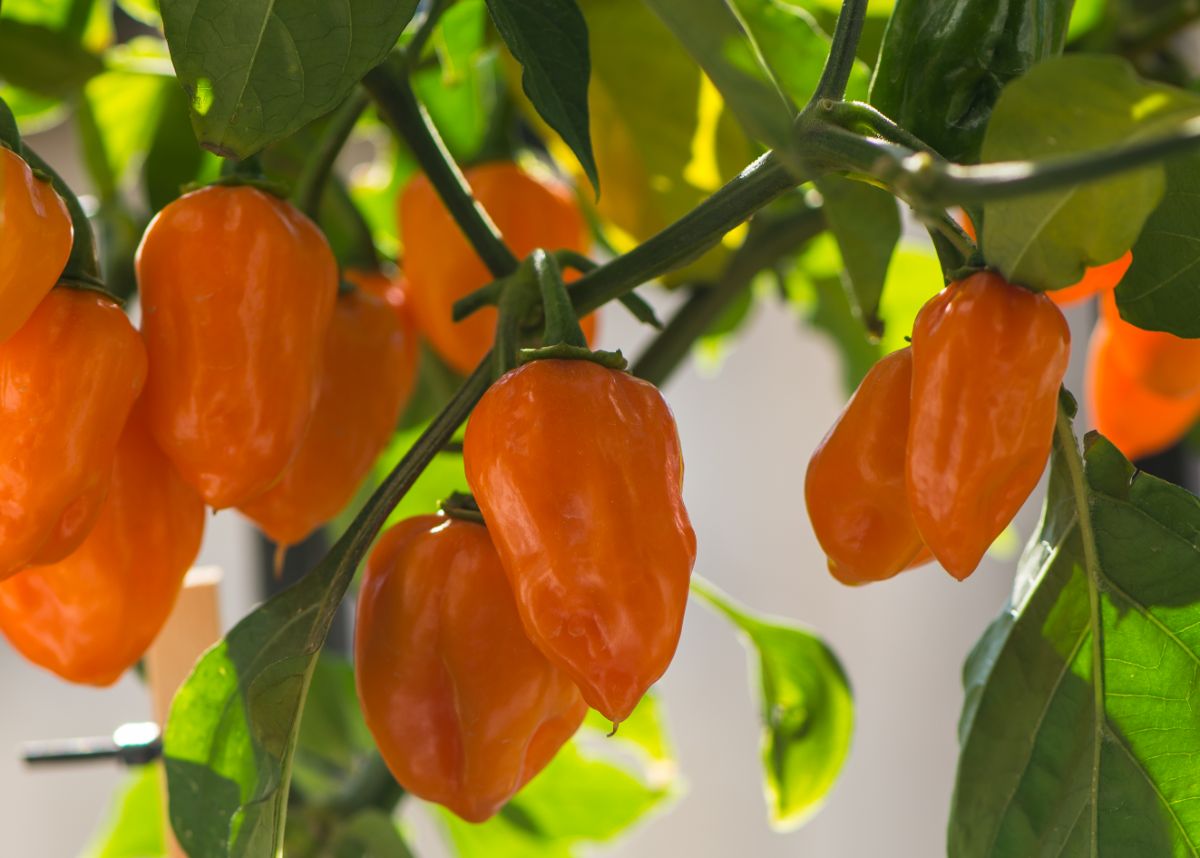 The peppers you grow in your square-foot garden should reflect your personal tastes and how much heat you like.
For mild salsas, you may just want to grow bell peppers or the slightly spicier Anaheim chilis.
For medium salsas, classic jalapeno or serrano peppers are usually a good choice.
And for very hot salsas and hot sauces, try out some fiery chilies, like habaneros, ghost peppers, and Carolina reapers.
You can vary the heat level of hot sauces and salsas by adding a mix of hot peppers and more milder flavors. Vinegar and citrus also work to mellow out heat, so if you accidentally use more hot peppers than you like, mix in some vinegar or lime juice!
Frequently asked questions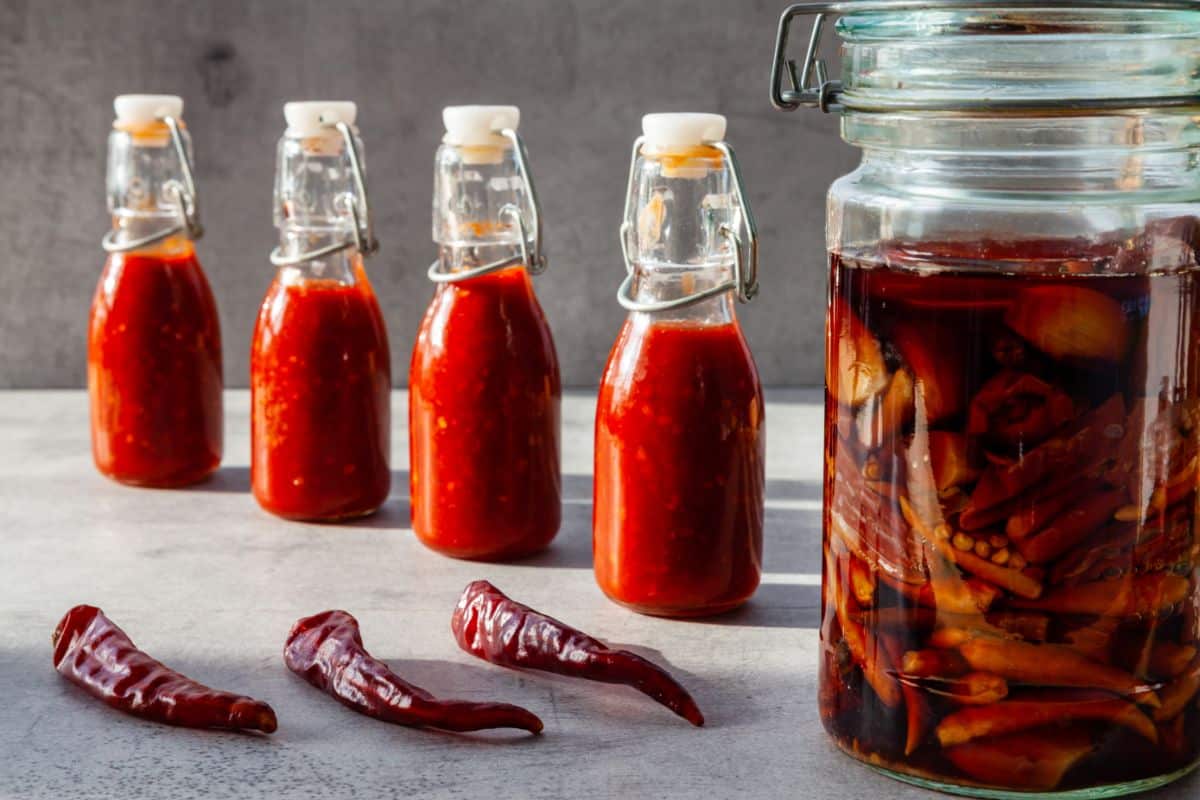 What goes in a salsa garden?
Which plants you choose to grow in your salsa garden should be decided by your own personal tastes. If you love salsa verde, tomatillos are a must-have plant, while lovers of tomato salsas should be sure to sow a tomato plant or two.
What type of tomato is best for salsa?
Paste tomatoes are usually the best choice for salsa making since they have a smaller seed cavity and a firm flesh. When mixed into salsas, these tomatoes retain a great texture, and they don't produce overly watery salsa.
What onions are best for salsa?
White onions are the most commonly used onion for salsa making. With a finely balanced, bright, and spicy taste, these onions add flavor to salsas and hot sauces without overwhelming milder ingredients.
Do you leave the seeds in peppers when making salsa?
Whether or not you leave seeds in your peppers is a matter of personal preference. Pepper seeds are some of the hottest parts of peppers, so if you like more heat, leave the seeds in!
Should tomatoes be seeded for salsa?
You don't need to remove tomato seeds when making salsa; however, seeds will add moisture to your recipe, and they can produce a more watery salsa.
Do you remove tomato skins for salsa?
Whether you remove the skins from your tomatoes before making salsa is up to you. Fresh salsas, like pico de gallo, usually include diced tomatoes with skins. However, tomatoes often have their skins removed before being blended into cooked and canned salsas, as cooking can render the skins tough or bitter.
Summary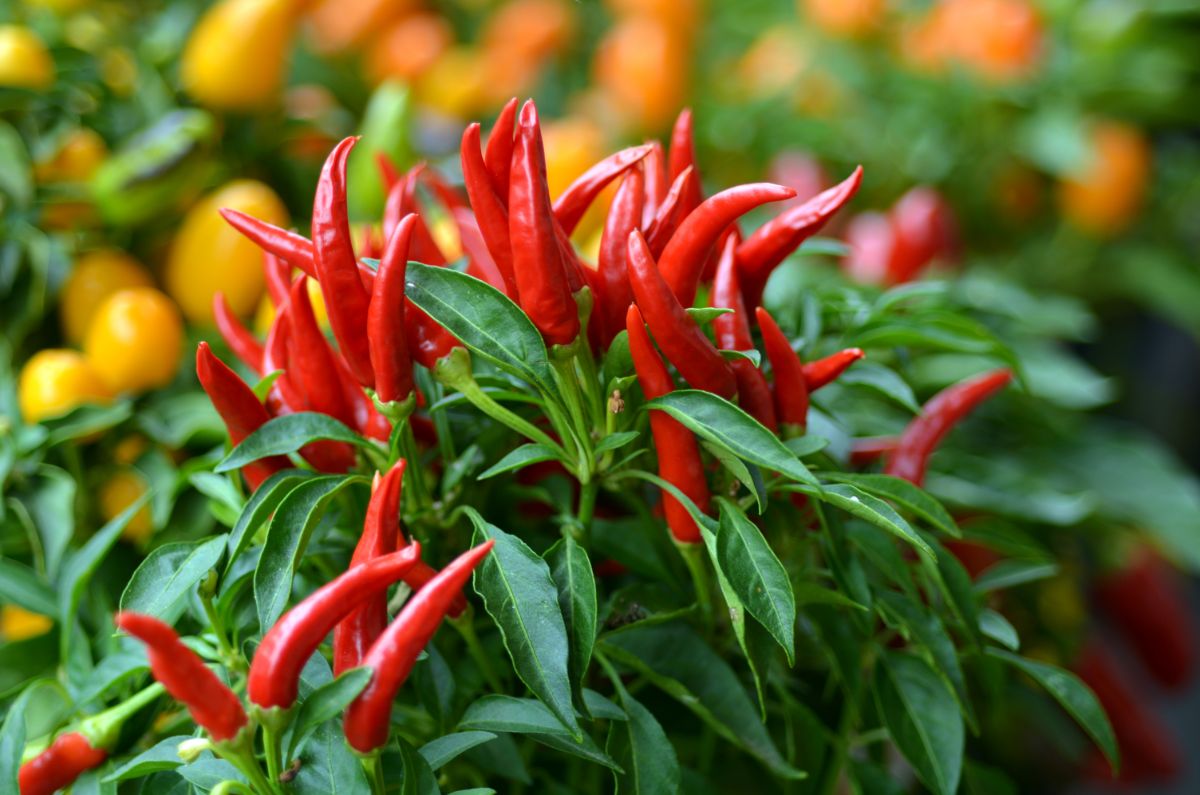 Square-foot gardens are wonderful and creative ways to put small gardening spaces to use. And while most vegetables and herbs can be grown in these intensive planting arrangements, if you crave something a bit different, you may want to grow a themed garden.
A small space salsa garden is one unique way to plant your square foot garden, but there are other options available for backyard growers. If the thought of keeping a salsa garden has inspired you, check out our guide on creating a square-foot pizza garden for even more excitement!