Portobellos, cremini, and button mushrooms. We buy them at the grocery store, but few of us ever think about growing our own mushrooms. This is a shame, though, because mushrooms are easy to grow at home, and their small size means they're even appropriate for urban gardening!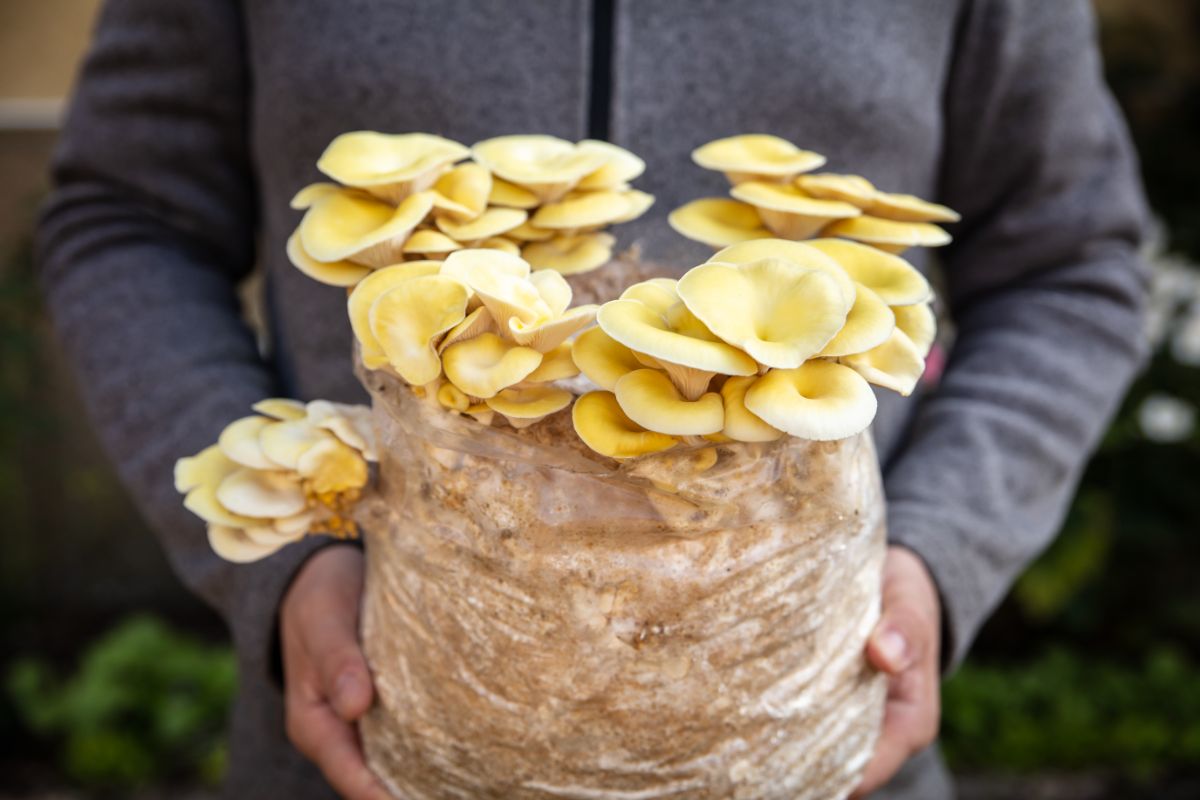 Many gourmet mushrooms, such as oyster mushrooms, shiitake, and wine caps, can be grown inside in small grow bags, or they can be cultivated outdoors on wood logs. A perfect crop to grow in shady gardens, mushroom farming can be a great way to add more edibles to your foodscape, but mushrooms are also one of the top crops to sell at farmer's markets.
In this guide, you'll find some of the best gourmet mushrooms for home growing. Whether you want to grow mushrooms indoors or out, this guide will help you discover the right mushrooms for your home and garden.
Jump to:
15 gourmet mushrooms you can grow at home
Some mushrooms are easy to grow, while other mushroom varieties need a more skilled hand to cultivate. In this list, you'll find both beginner-friendly and more advanced mushroom varieties that can be grown at home.
If you're new to mushroom growing, you may want to stick to mushrooms that can be cultivated inside, or that are available in premade growing kits. Growing mushrooms indoors gives you more control over their growing environment, while mushroom growing kits contain everything you need to grow mushrooms successfully. All you need to do is add water!
1. Shiitake (Lentinula edodes)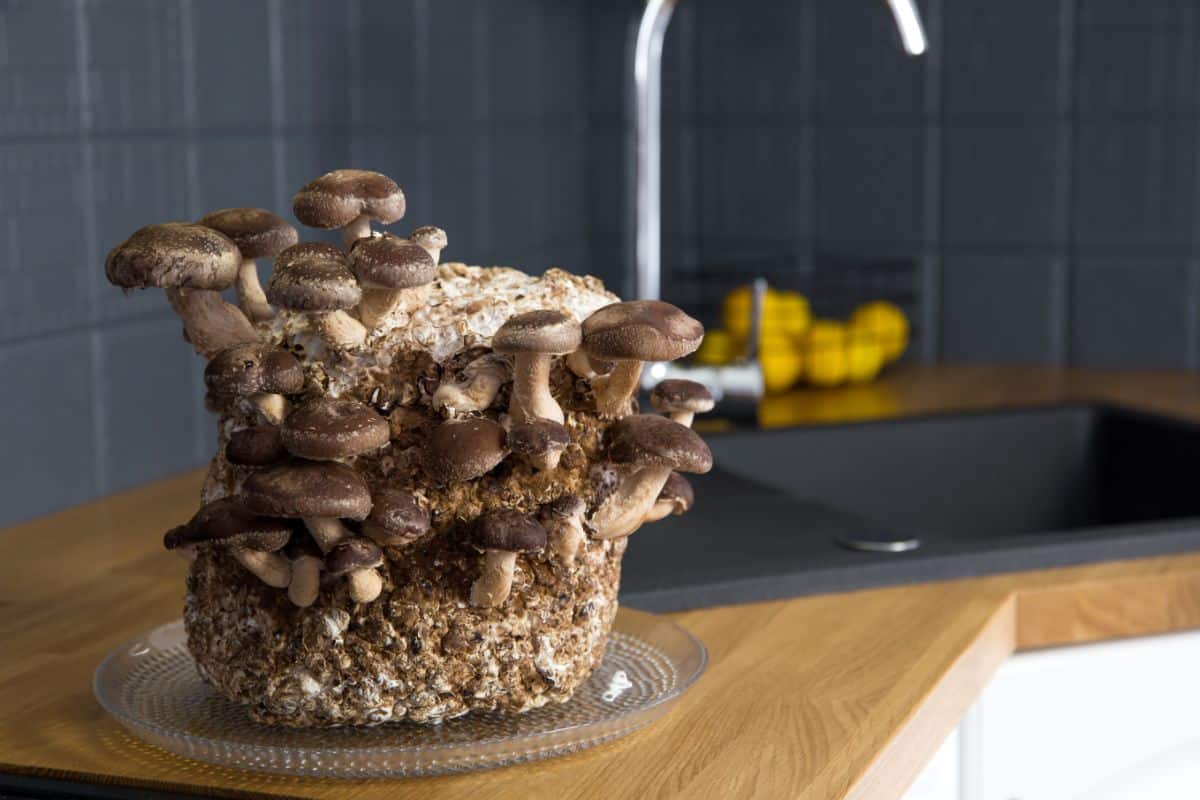 One of the most popular culinary mushrooms in the world, shiitake, is famous for its deep umami flavor that feels a bit meaty in dishes. A super versatile 'shroom, shiitake can be worked into stir-fries or noodle dishes, but they're also scrumptious in soups, sautés, or when used as a vegetarian pizza topping. Even better, shiitakes are also one of the easiest mushrooms to grow, and their popularity ensures that shiitake spores and plugs are always easy to find!
Shiitake mushrooms can be grown outdoors or indoors, but they're commonly sold in premade kits too. You can inoculate hardwood logs with shiitakes, or you can grow them in your kitchen in pasteurized wood chips.
There are several different types of shiitakes, but all of them hail from Asia. Different shiitakes fruit at different times of the year, but you'll usually get the best results if you start them in autumn. If you're growing shiitakes outdoors, make sure they're kept in a shady area, such as under a porch or balcony.
2. Lion's mane (Hericium erinaceus)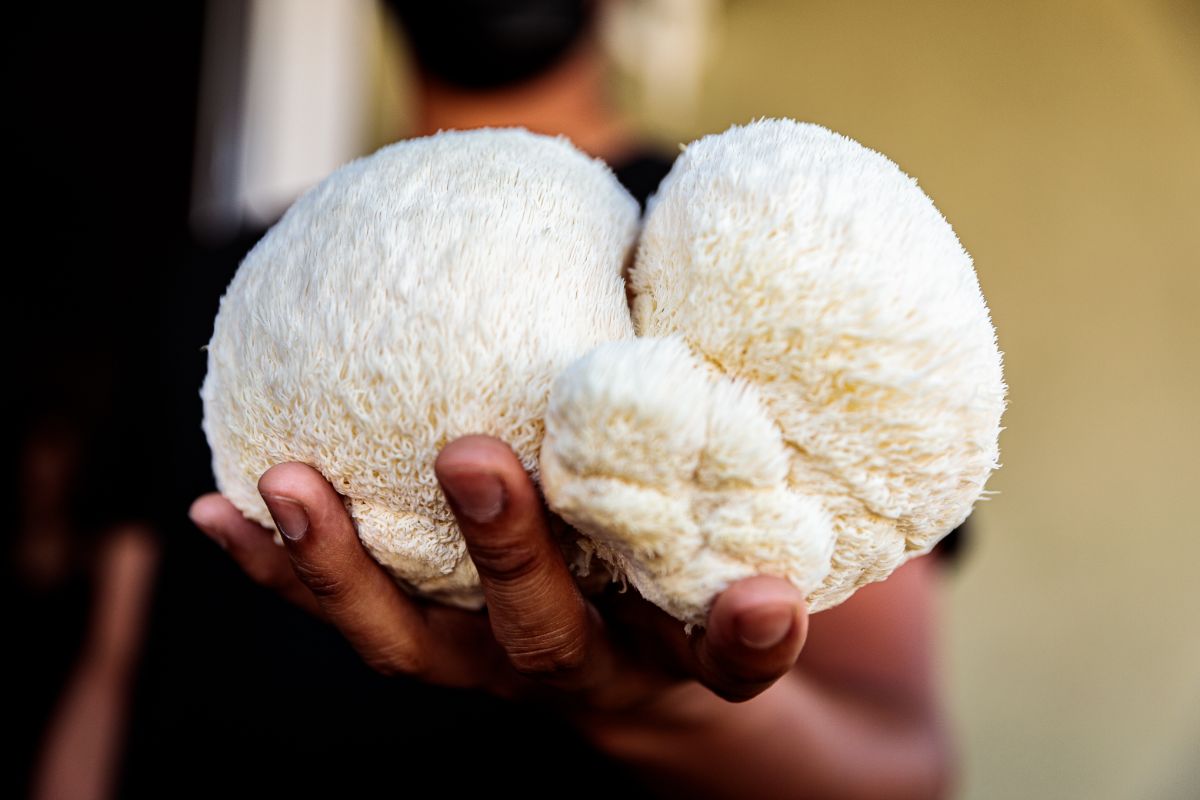 A variety of toothed fungus, lion's mane mushrooms are native to North America, Europe, and Asia. These mushrooms have a very unusual look to them, with shaggy white flesh that has a similar texture and flavor to crab meat when cooked. In fact, lion's mane is such a fantastic crab substitute; it's often used to make vegetarian crab cakes!
Like shiitakes, lion's mane mushrooms can be grown outdoors or indoors, but these mushrooms tend to do best in the cool weather of spring or fall. Lion's mane mushrooms only fruit once a year, but you can usually get a second growth of them by harvesting the first crop of mushrooms when they're only half grown. If you grow lion's mane mushrooms outdoors, select hardwoods like oak for planting your mushroom plugs.
3. Oyster (Pleurotus ostreatus)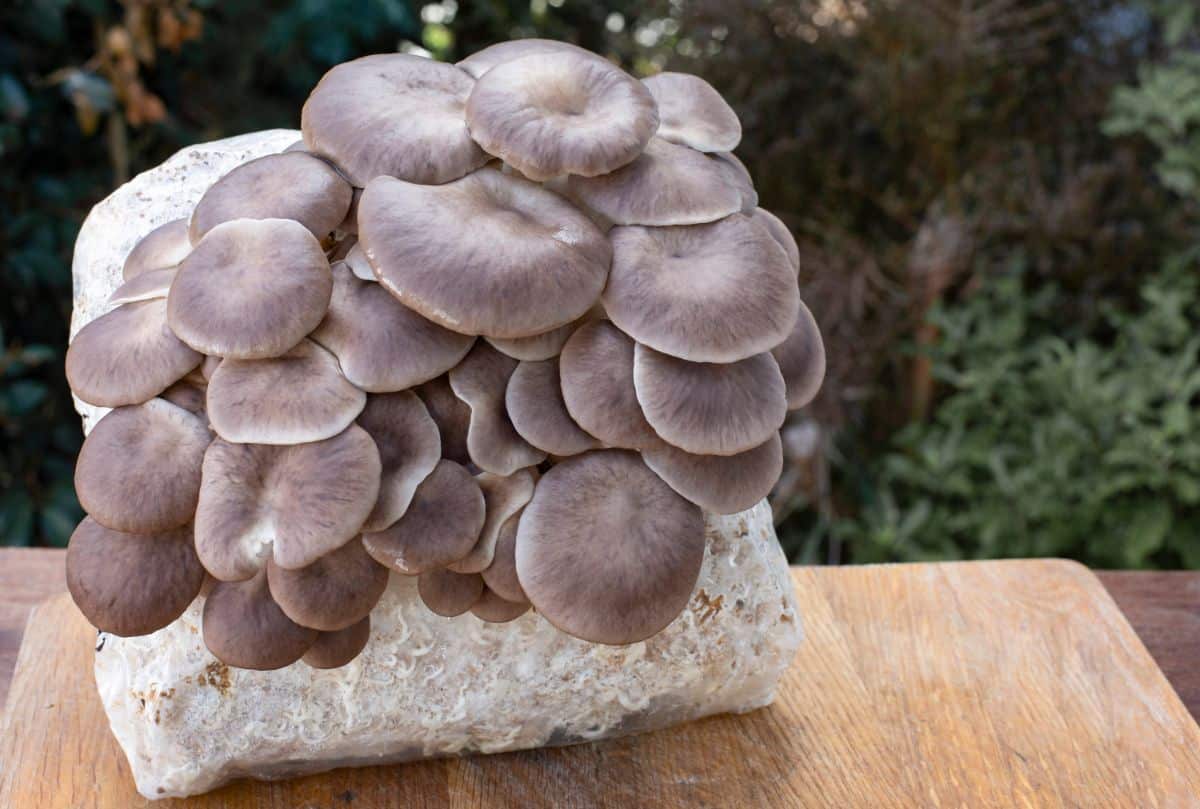 Oyster mushrooms are another great beginner mushroom, which will give you at least two flushes of edible shrooms every year. There are a variety of different oyster mushrooms to choose from, and they come in different colors and fruit at different times of the year. Oyster mushrooms have a relatively mild taste that is slightly reminiscent of scallops and other delicately flavored seafood.
Whether you grow oyster mushrooms indoors or out, these mushrooms shouldn't give you much fuss. Indoor growers can find premade kits that are already inoculated with oyster mushroom spores, or you can make your own grow bags with pasteurized sawdust or wood chips. When grown outdoors, oyster mushrooms will do best on softwoods, like willow and poplar.
4. Morel (Morchella esculenta)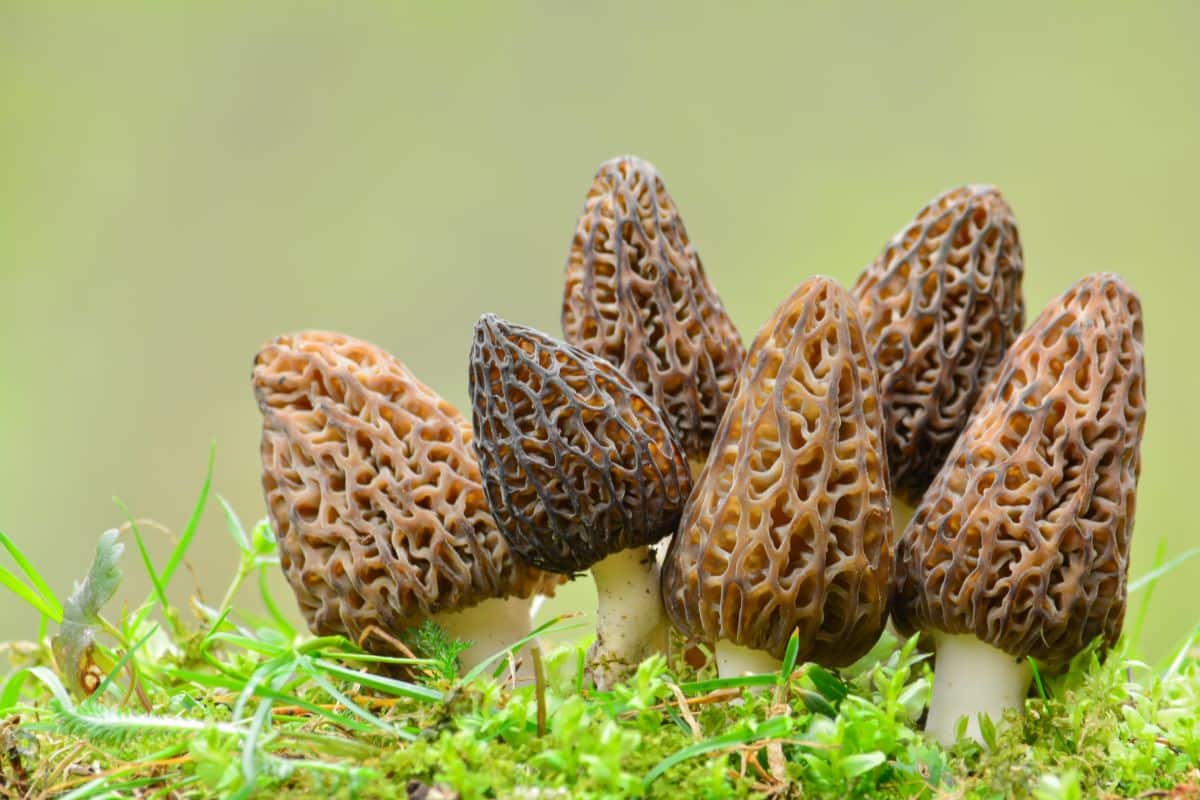 Morels are native to North America and Europe, but there are a few morel lookalikes in the wild, which can make foraging for these shrooms a bit tricky. However, morels can also be grown at home, and if you grow your own, you won't need to worry about mushroom identification. As far as mushroom go, morels have a curious textured cap and stocky stem that makes them slightly resemble a tiny fairy house!
Compared to some of the other mushrooms on this list, morels can be harder to cultivate intentionally, but it is doable. Part of this has to do with the fact that morels are grown outdoors, which makes it harder to control the conditions around your mushroom crop.
Morels can be started outdoors from spores or with a kit, but it's important to imitate their natural growing conditions as much as possible. Wild morels grow in moist, deciduous soils with dappled light and plenty of decaying plant material. If you grow more morels than you can use fresh, these mushrooms also dry beautifully for later use.
5. Chicken of the woods (Laetiporus spp.)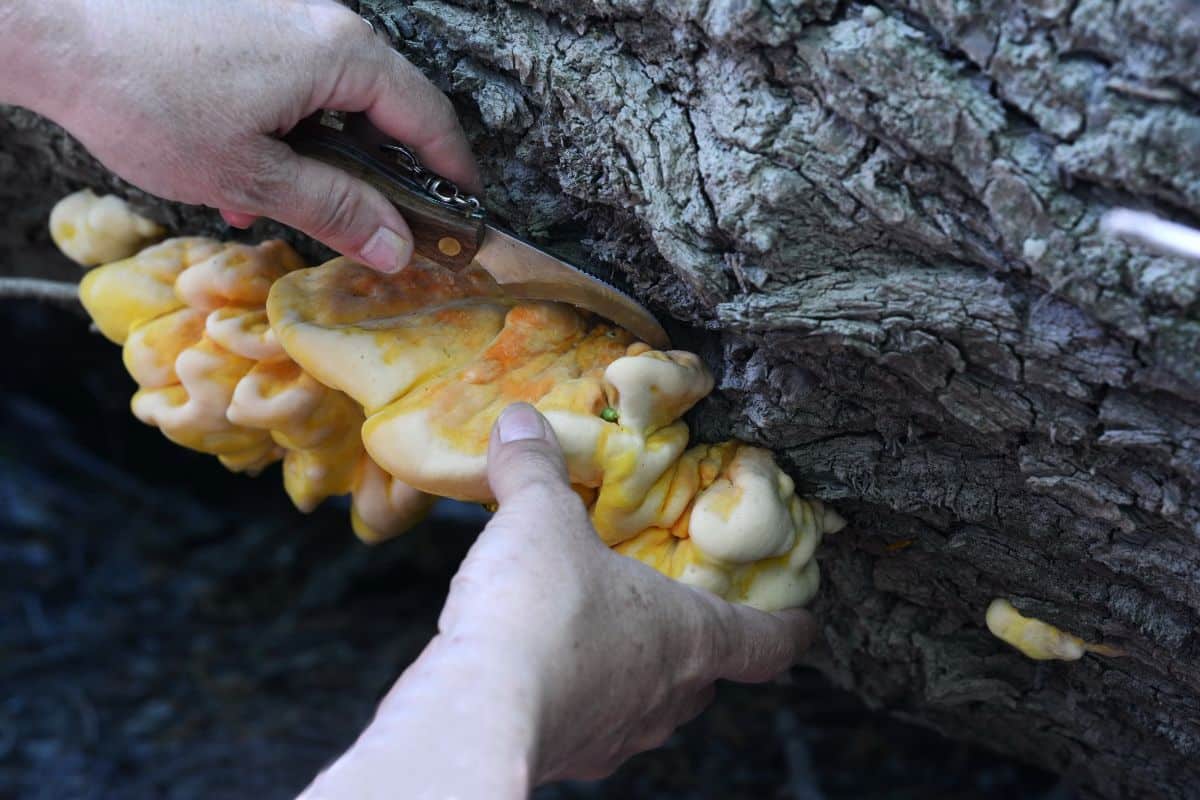 As its name suggests, chicken of the woods is a delicious culinary mushroom that tastes a lot like chicken. In fact, chicken of the woods is such a fantastic chicken substitute that it's a favorite shroom of vegans and vegetarians, and it can even be battered and fried like chicken tenders! Young chicken of the woods is very tender and has a bright yellow to orange color, but older mushrooms will become tougher and fade in color to a paler shade of cantaloupe.
Like many other mushrooms, chicken of the foods can be grown outdoors or indoors. Growing kits are readily available, and they contain all of the items you need to start your own chicken of the woods. You can also inoculate hardwoods like oak or beech with chicken of the woods plugs.
Even if you don't want to grow chicken of the woods, this mushroom can be foraged in many areas. However, one thing to keep in mind is that chicken of the woods should only be harvested from hardwood trees. If you find these mushrooms growing on yew trees, they should be avoided as mushrooms may be able to absorb the toxic compounds in yew trees.
6. Hen of the woods or Maitake (Grifola frondosa)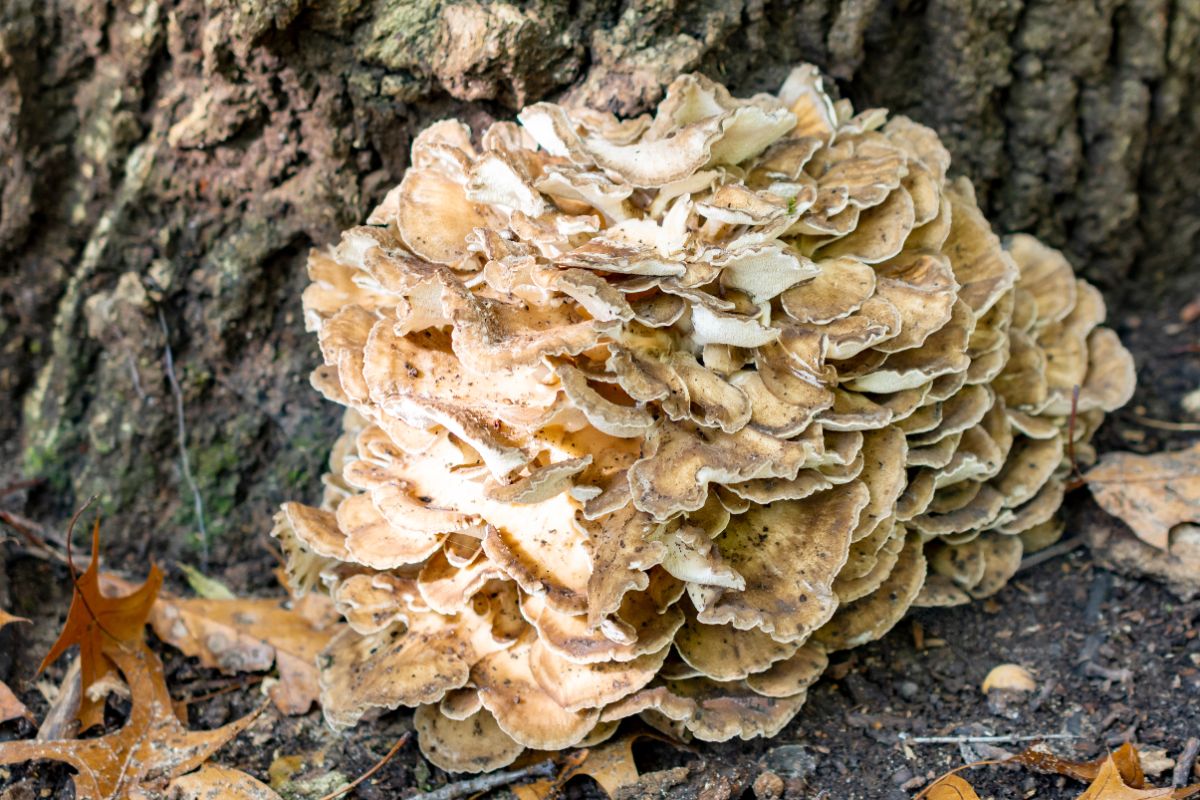 Not to be confused with chicken of the woods, hen of the woods mushrooms have different coloration and are usually a tan to brown color. Also known as maitake, hen of the woods has a deep, umami flavor, which makes it a favorite among chefs. Hen of the woods mushrooms can be used in stir-fries, soups, homemade stocks, and tons of other dishes too.
In the wild, hen of the woods is found on dead or dying hardwood trees in Japan and North America. Cultivated hen of the woods, however, can be grown outdoors on logs or indoors in grow bags or premade kits. These mushrooms are relatively easy to keep, and they fruit reliably from late summer to fall.
7. Portobello (Agaricus bisporus)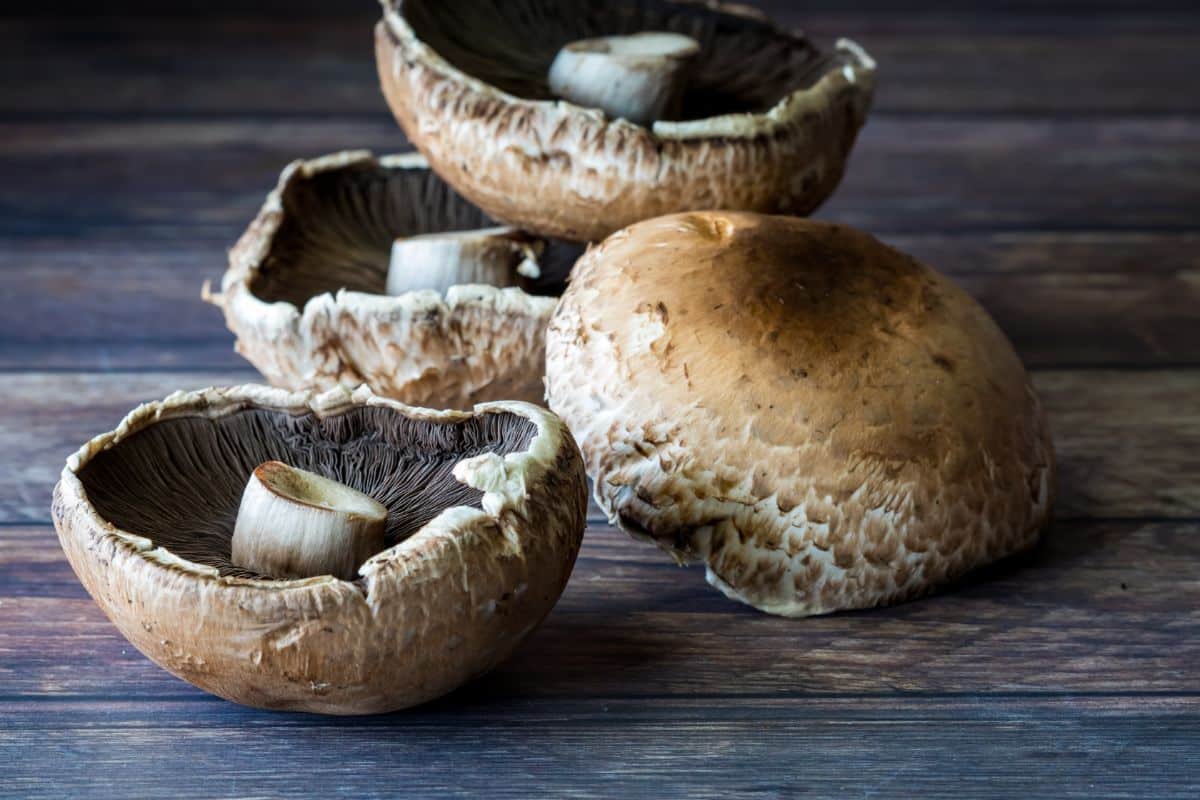 Portobello mushrooms are one of the most common mushroom varieties that you'll find at the grocery store, but you can also cultivate them at home. Portobello is famous for its large caps that impart a deep, meaty flavor to sautés, stir-fries, and soups. Portobello mushrooms are also commonly used as vegetarian hamburger substitutes, and their large size makes them ideal for stuffing with rice, meats, and other tasty morsels.
Portobellos aren't as frequently grown at home than some of the other shrooms on this list, but it is doable. Most often, portobellos are grown outdoors in a prepared bed with manure-based compost. To avoid the potential that other non-edible mushrooms will invade your portobello patch, it's essential that your compost be sterilized before use.
8. Cremini (Agaricus bisporus)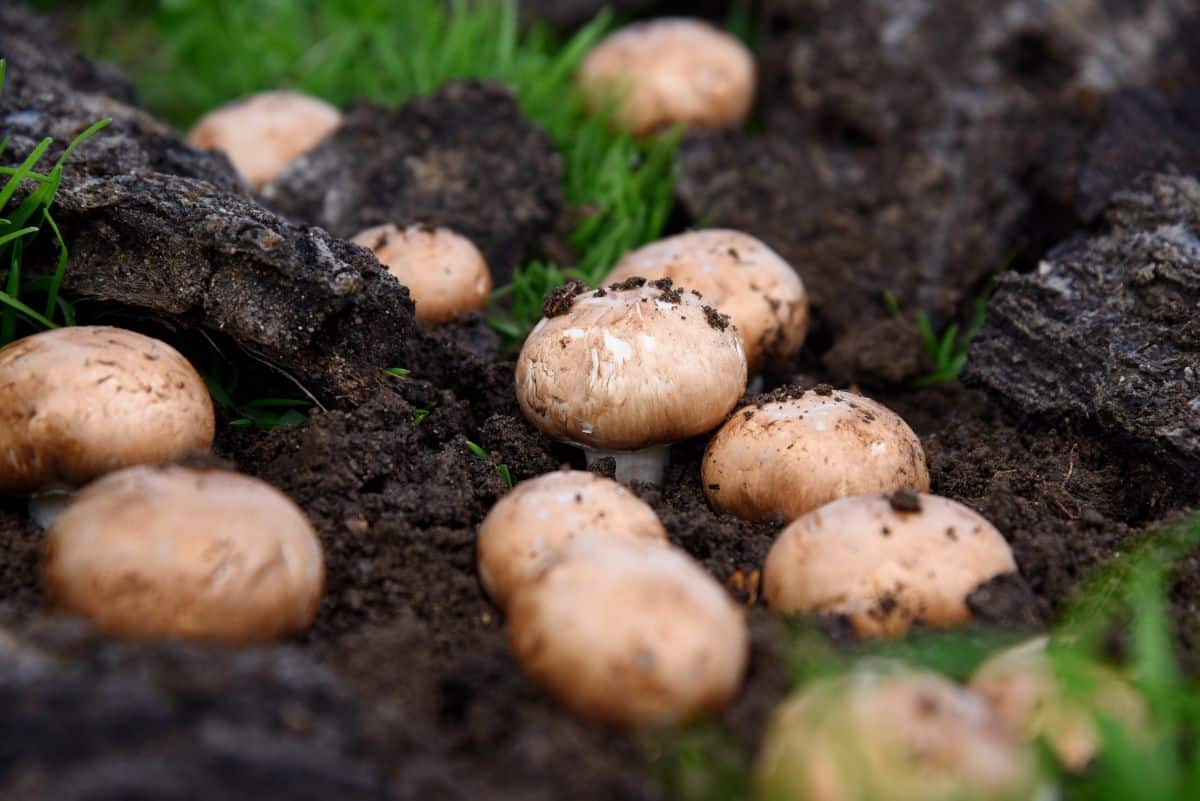 Cremini mushrooms and portobello mushrooms are actually the same species that are just harvested at different points in their development. Cremini mushrooms are essentially adolescent portobello, and their smaller size makes them easier to chop, slice, and serve in a variety of hearty fare. Like portobellos, creminis aren't as commonly grown at home, but if you do want to try them, they're generally started from spores.
Mushrooms don't photosynthesize like plants do, so starting your mushroom garden with a rich compost is even more important as it provides the nutrients your mushrooms need to grow. One of the best substrate blends for creminis (and portobellos) utilizes a mixture of compost, poultry manure, straw, canola meal, and gypsum. But because cremini mushrooms don't need much sunlight to grow, you won't need to worry about installing a fancy grow light!
9. Button (Agaricus bisporus)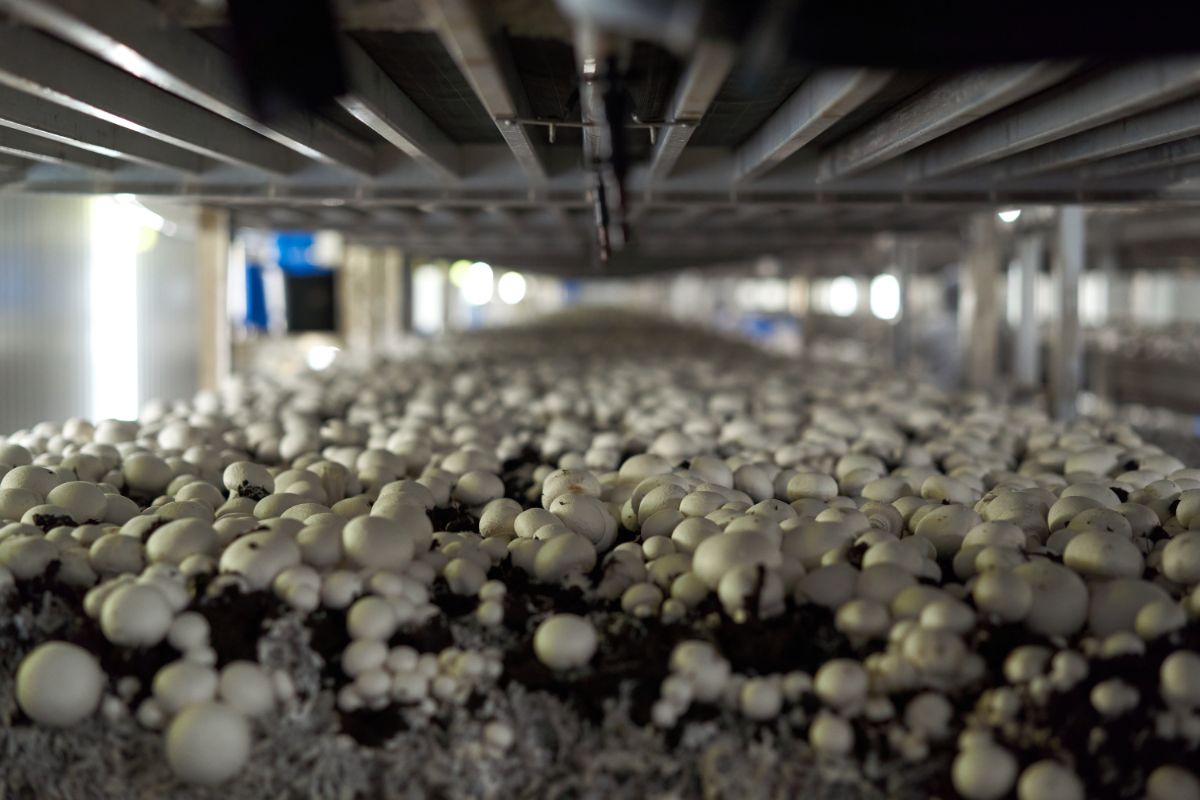 If you've ever purchased mushrooms at the grocery store, you've certainly had button mushrooms! These common mushrooms are well known for their tan to white flesh, rounded caps, and mild flavor. But did you know button mushrooms are actually the same species as creminis and portobellos?
Button mushrooms are even younger portobellos, harvested even before they turn into brown creminis. As such, these mushrooms have the same growing needs as creminis and portobello, and they grow best in a manure-based compost. After planting, it's a good idea to monitor the temperature and humidity around your developing shrooms to make sure they grow properly.
10. Enoki (Flammulina filiformis)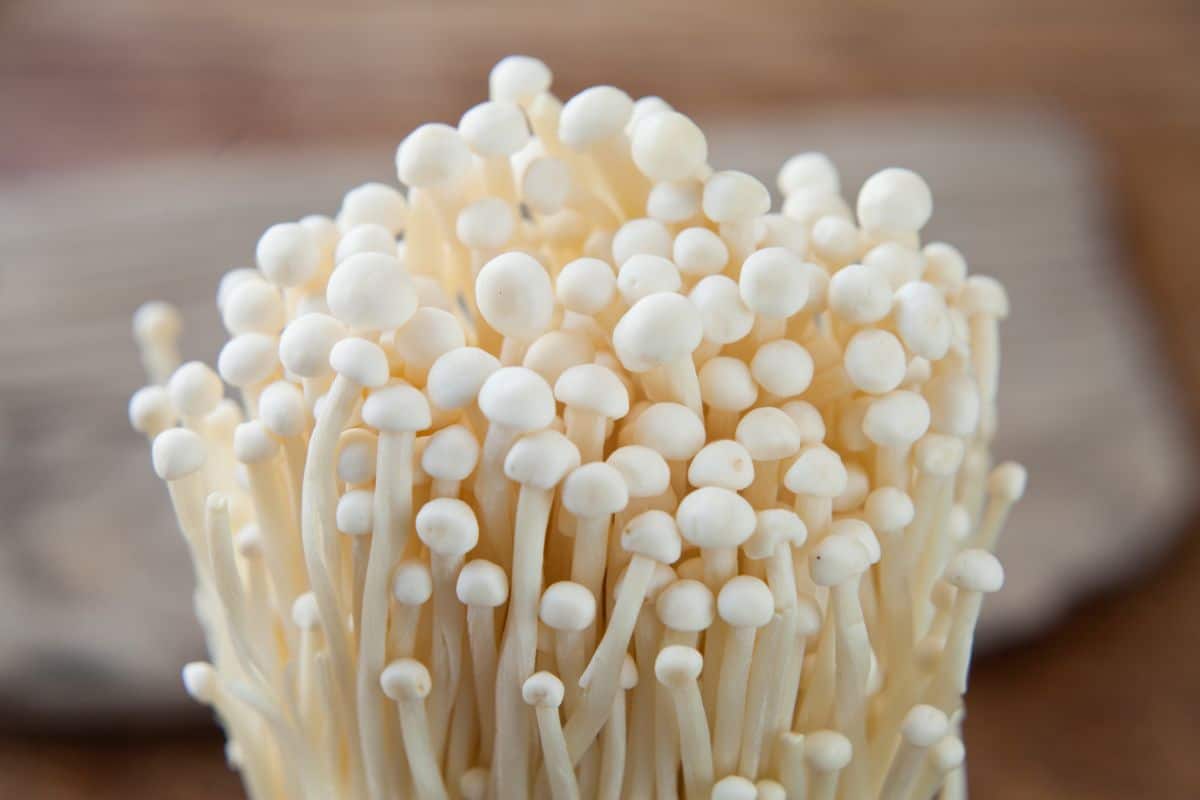 Another very easy-to-grow mushroom, enoki mushrooms can be kept indoors or out, and they're premade enoki mushroom kits are readily available online. These mushrooms are prized for their slender and elegant stems that balance a tiny cap on top. Enoki mushrooms are delicious in soups, stir-fries, and more, and they offer a satisfying crunch every time you bite into them.
Enoki mushrooms are fast growers, and they should be ready to harvest in about 2 to 4 weeks. When properly maintained, you can get multiple harvests of enokis throughout the growing season. While enoki mushrooms can grow at room temperature, they thrive in cooler climates (ideally between 40 to 50°F), and they can even be grown in your refrigerator!
11. King trumpet (Pleurotus eryngii)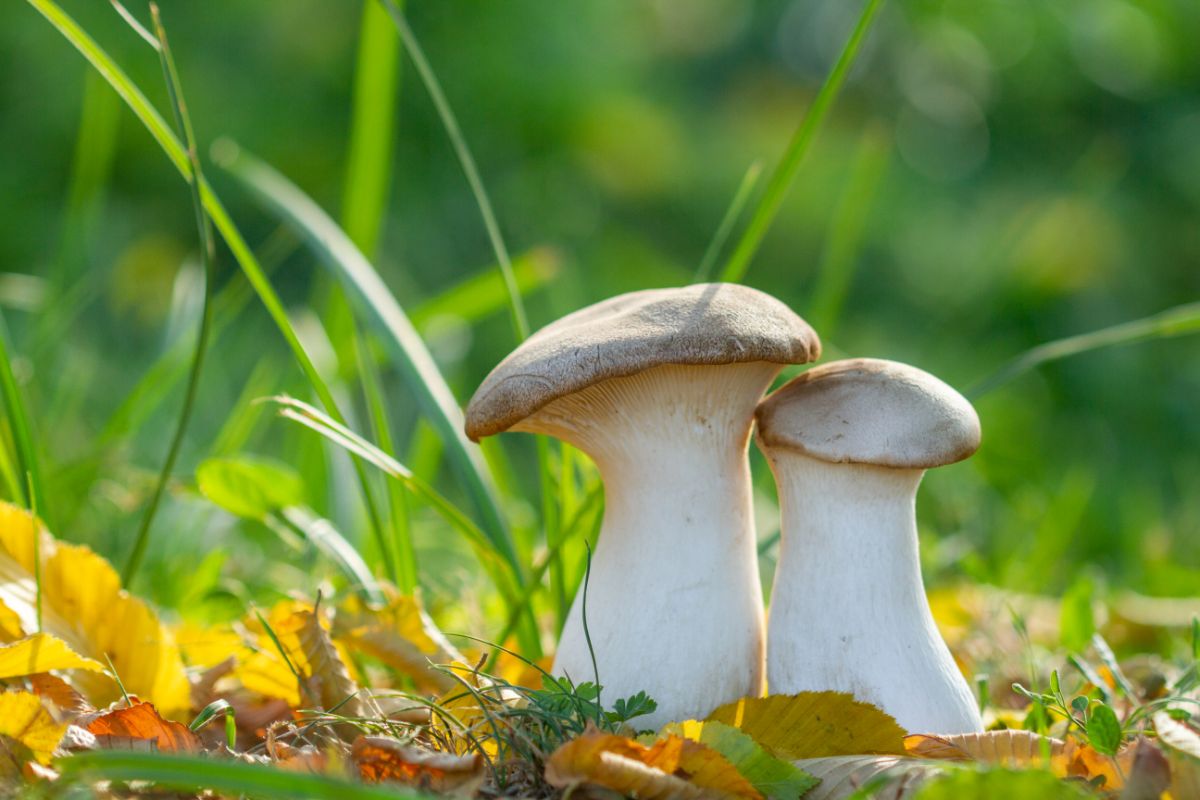 King trumpet mushrooms are a variety of oyster mushrooms, and they can be grown indoors or outdoors. However, while you can keep king trumpets in grow bags, they will grow better on hardwood logs. These mushrooms are larger than most oysters, and they're excellent to cook with.
King trumpet mushrooms don't have much flavor when raw, but they come alive with heat and develop a deep, meaty flavor, which makes them an excellent substitute for scallops and abalone. When humidity levels are maintained around 80%, you should be able to get a second flush of king trumpets. Because of their high humidity needs and preference for cooler temperatures, king trumpets are slightly harder to grow than oyster mushrooms, but they're worth it!
12. Chanterelles (Cantharellus cibarius)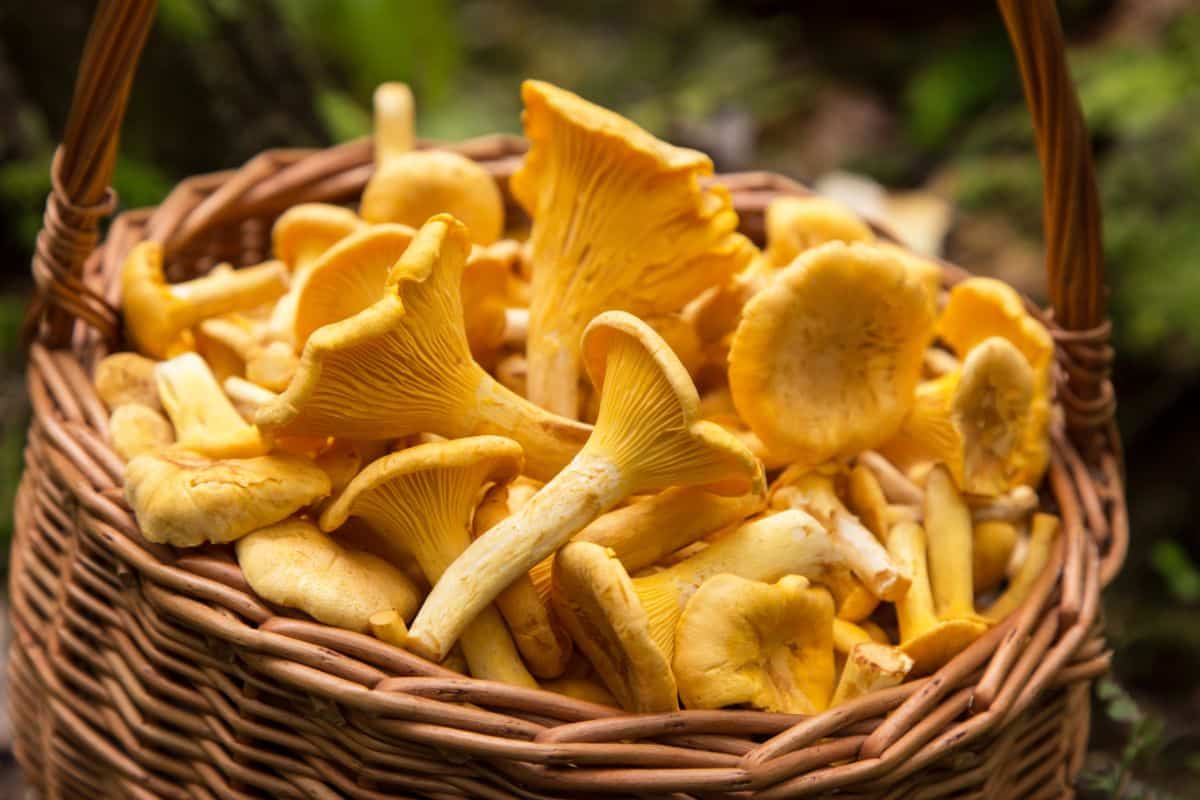 One of the most sought-after gourmet mushrooms around, buttery yellow chanterelles are commonly foraged in North America and Europe, but harvesting is even easier if you grow them! Chanterelles look a bit like oyster mushrooms, but they have a delightful fruity scent and an intriguing flavor with notes of pepper. The name chanterelle comes from the Greek word 'kantharos' or 'cup,' which is a reference to this shroom's cup-like shape!
Chanterelles are a more "advanced" mushroom variety as they can only be grown outdoors on certain species of trees. Douglas firs, beech, oaks, birch, and spruce trees tend to be the best options for growing these mushrooms, so you will need to ensure you have at least one of these tree species growing on your property. Chanterelles also prefer moist and acidic soils with a pH of between 4.0 and 5.5, and they grow best in cooler weather.
13. Reishi (Ganoderma lingzhi)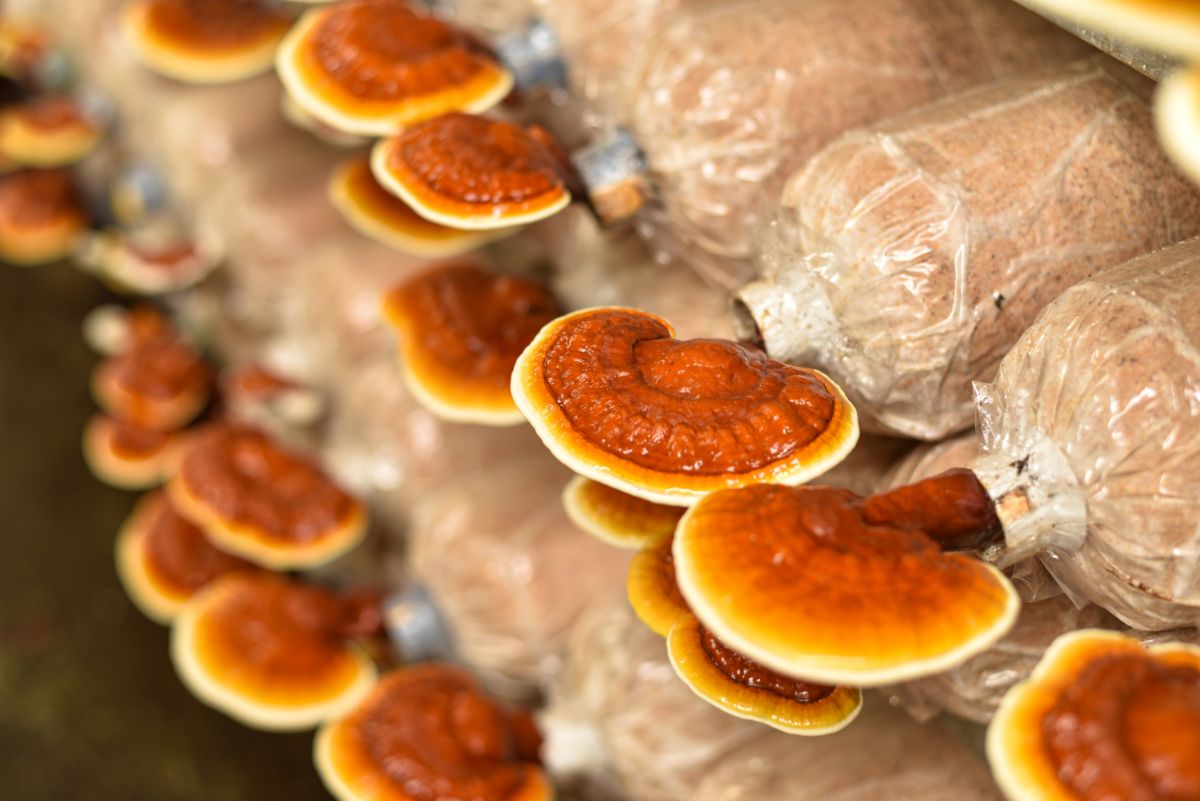 Reishi mushrooms are generally considered a medicinal mushroom variety, but they can be used in recipes too. These nutrient-packed mushrooms can be powdered and blended into a variety of hot beverages, like chai teas and hot chocolate. Reishi can also be used in soups, stews, and plenty of other dishes, but they have a slightly bitter flavor that may not be for everyone.
As far as mushrooms grow, reishi mushrooms are quite accessible, and you can easily find indoor or outdoor growing kits online. Reishi mushrooms are more picky about their substrates than some other mushroom types, and they need either hardwood logs or sawdust from hardwood trees to grow. These mushrooms are also slower to grow than many of the other shrooms on this list, and they typically begin to fruit about 1 to 2 years after planting.
14. Turkey tail (Trametes versicolor)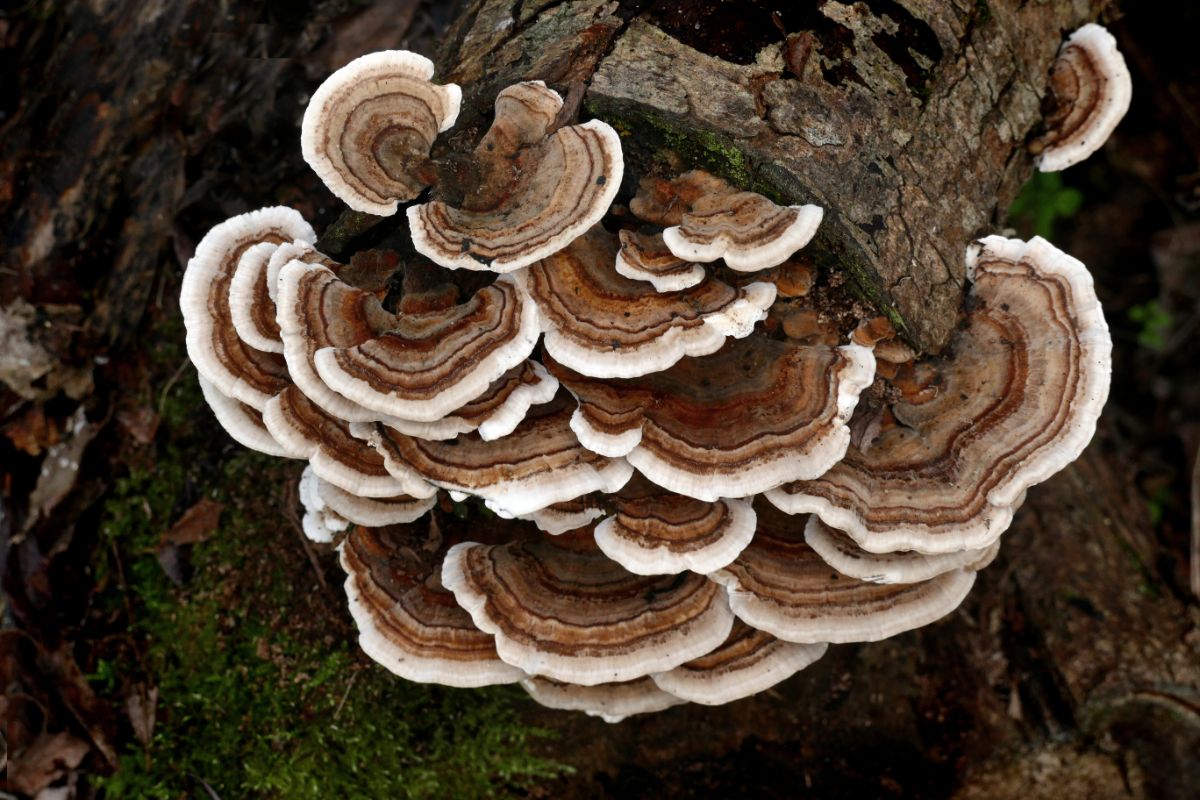 Like reishi, turkey tail is mostly gathered as a medicinal mushroom, but it also has culinary appeal. On its own, turkey tail has a rather mild flavor and a slight bitterness; however, its taste blends beautifully with aromatics like ginger and garlic. If you like working with new flavors, you may want to try turkey tail in soups, sautés, or sauces.
One of the issues with turkey tail mushrooms is that they have a tough and woody texture that makes them hard to eat. But like reishi, turkey tail can be pulverized into a fine powder and added to recipes or hot beverages. The easiest way to grow turkey tail mushrooms is with a premade kit, but you can also find plugs that you can use to inoculate hardwood logs in your backyard.
15. Wine cap (Stropharia rugosoannulata)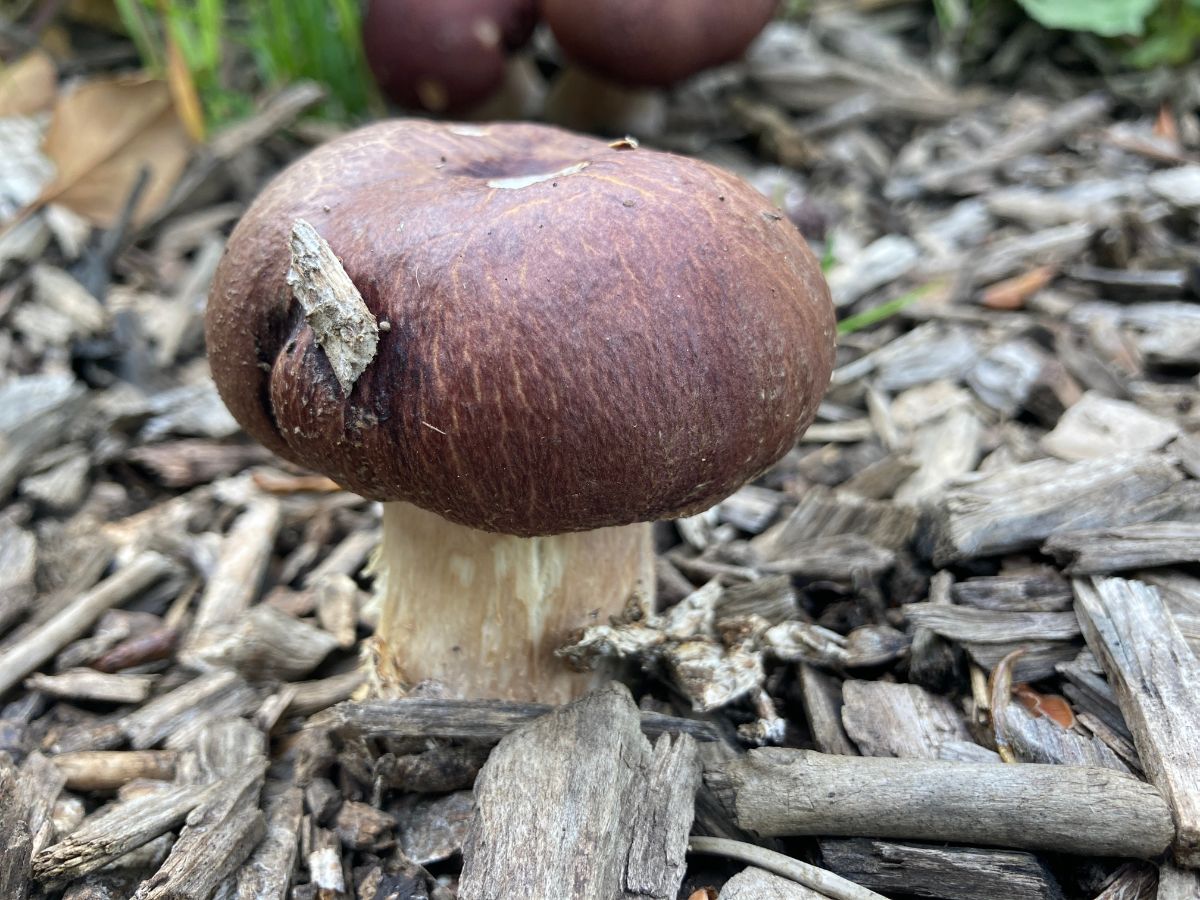 Also known as the king Stropharia mushroom, wine caps aren't as well-known as other edible mushrooms, but they have a mouthwatering flavor that makes for fine eating! Wine caps taste somewhat like portobello mushrooms, although their flavor also has hints of red wine and roasted potatoes. Pair wine caps with a good steak or some roasted veggies, and you'll have a dinner that's absolutely unforgettable!
Wine cap mushrooms are native to North America and Europe, and they usually fruit twice a year in spring and autumn. Like many other mushrooms, wine caps grow best in hardwood logs or mulches, and they usually fruit about 2 to 11 months after planting. Beyond being tasty, wine caps are also commonly used for bioremediation purposes.
Frequently asked questions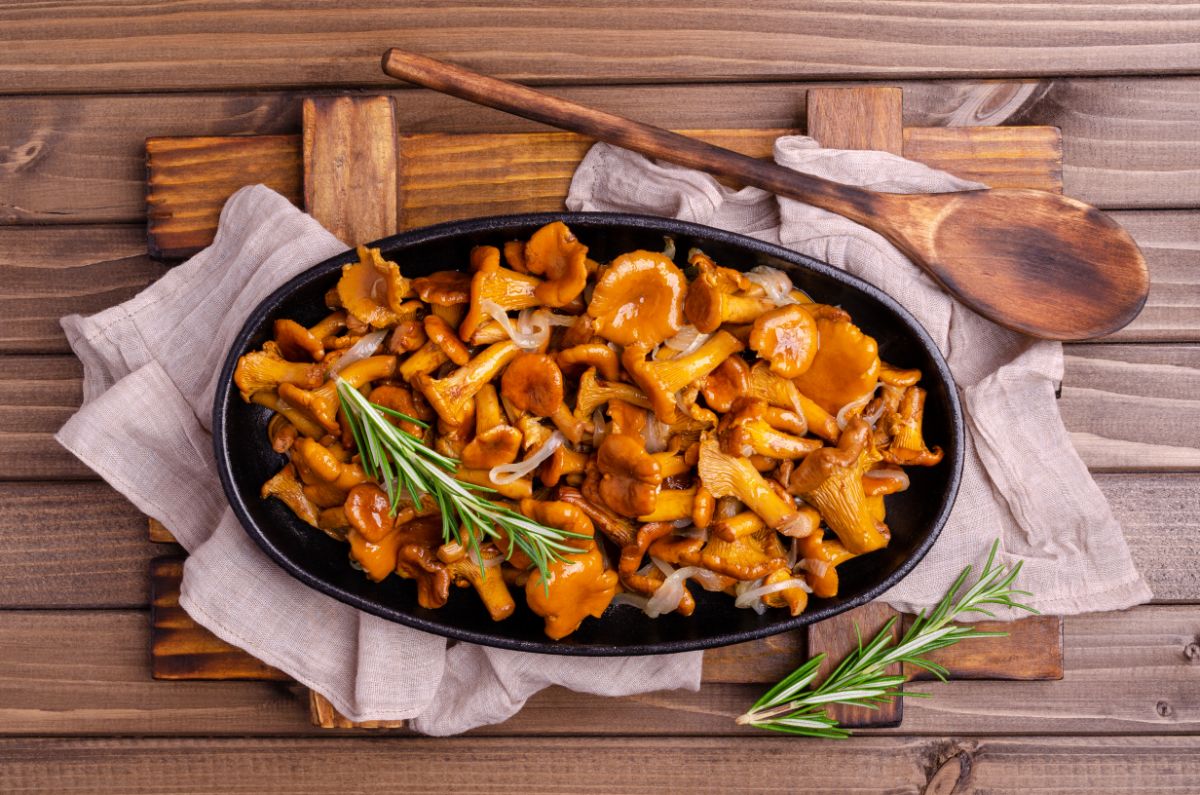 Summary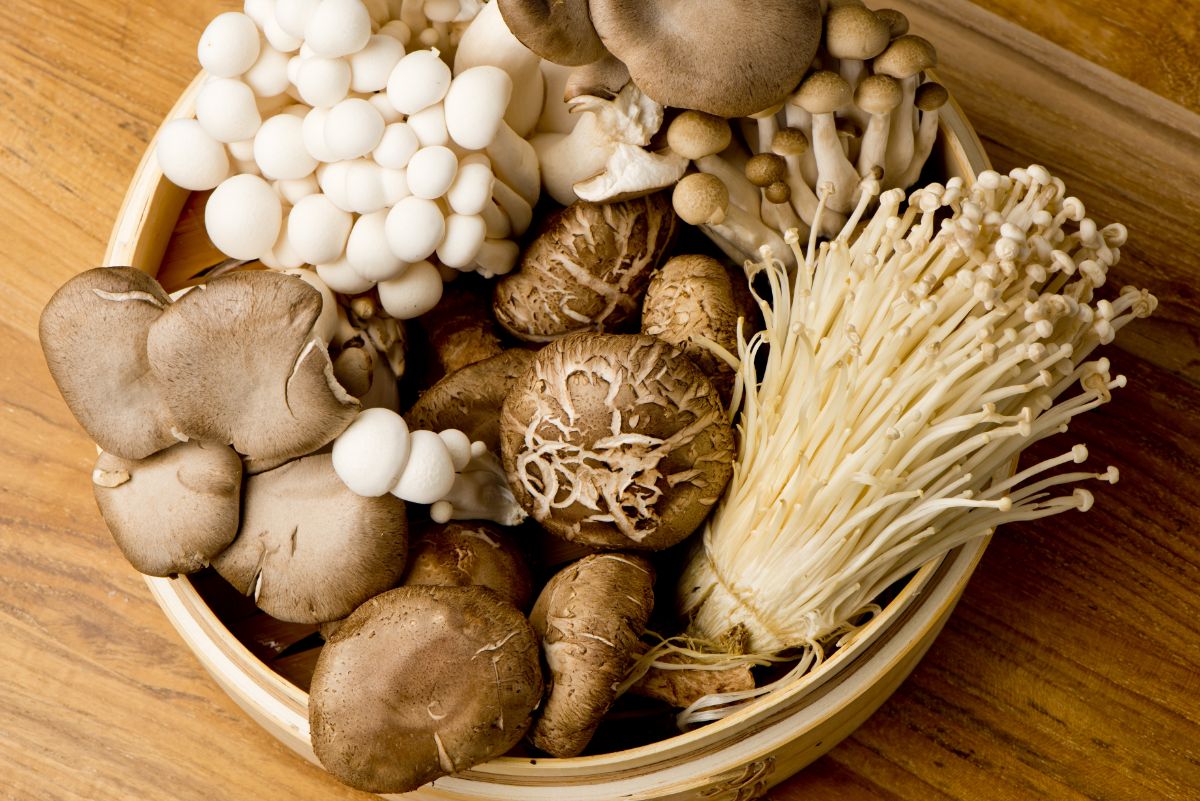 If you're used to growing houseplants or plants in your garden, cultivating mushrooms may feel a bit intimidating at first. After all, mushrooms have a very different appearance, and they can grow in areas where plants won't take. But if you give mushroom growing a try, you'll often find it's easier than you expect!
Growing mushrooms at home is a great option for anyone looking to expand their edible garden or for growers who live in a small space and don't have room for a garden. A small mushroom setup can be easily kept on a windowsill or on your kitchen counter. However, if you fall in love with mushroom farming, you can always expand your mushroom growing into your garden or into a dedicated mushroom growing room.
When it comes to selecting what types of mushrooms to keep, beginning growers will usually have the best success with premade growing kits for low-maintenance shrooms like shiitake and oyster mushrooms. As your skillset expands, you can, of course, dabble in outdoor growing and eventually create an edible food forest bursting with delicious mushrooms. Or you can invest in a pressure cooker and make your own sterilized substrate to grow mushrooms indoors in a larger setup.
On the other hand, if you'd rather forage for mushrooms instead of growing them, we have a full guide on how to forage for black trumpet mushrooms right here.