Installing a vegetable, herb, or flower garden is a wonderful way to add function and beauty to a barren backyard. But if you're on the hunt for a unique garden style, there are lots of other garden themes to experiment with.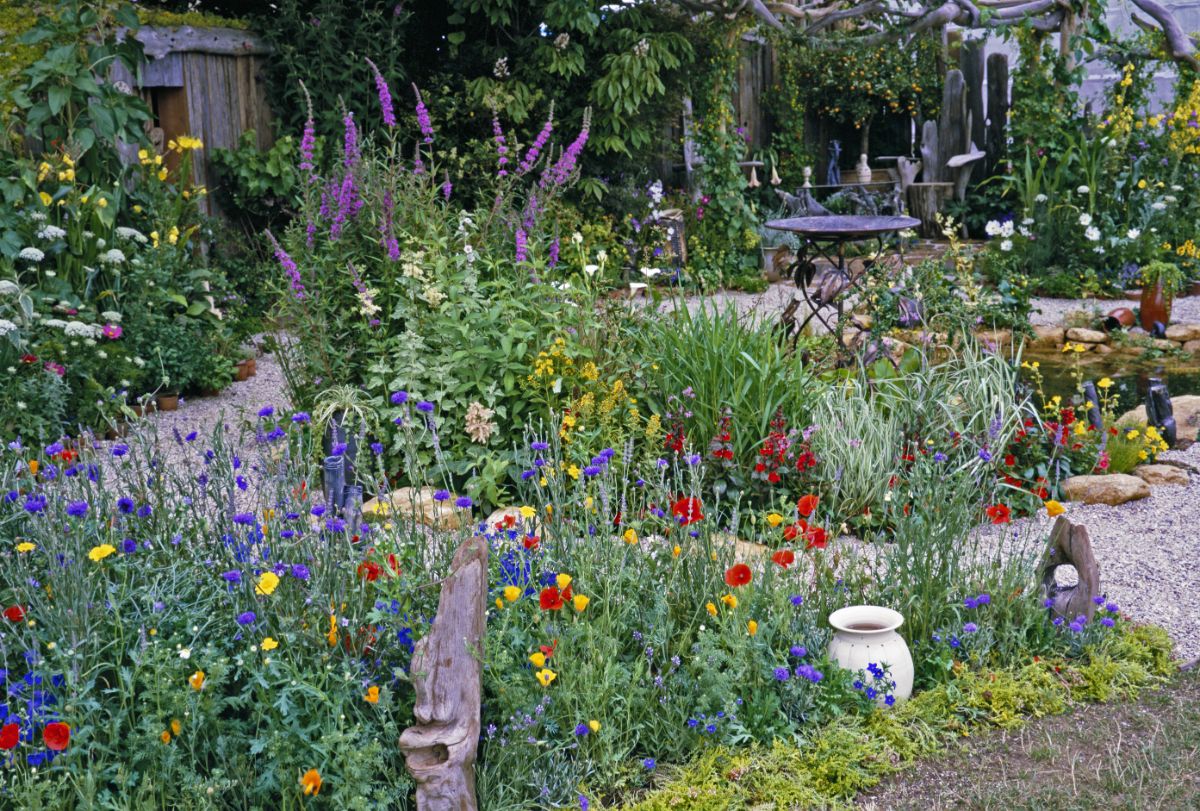 In this guide, we'll explore some of the most popular garden styles, as well as some garden types you may never have heard of. Some garden styles are appropriate for small spaces, while others will work best on larger properties. No matter your style or the size of your outdoor (or indoor!) space, you can find the perfect garden type to meet your needs.
Jump to:
30 garden styles to suit any aesthetic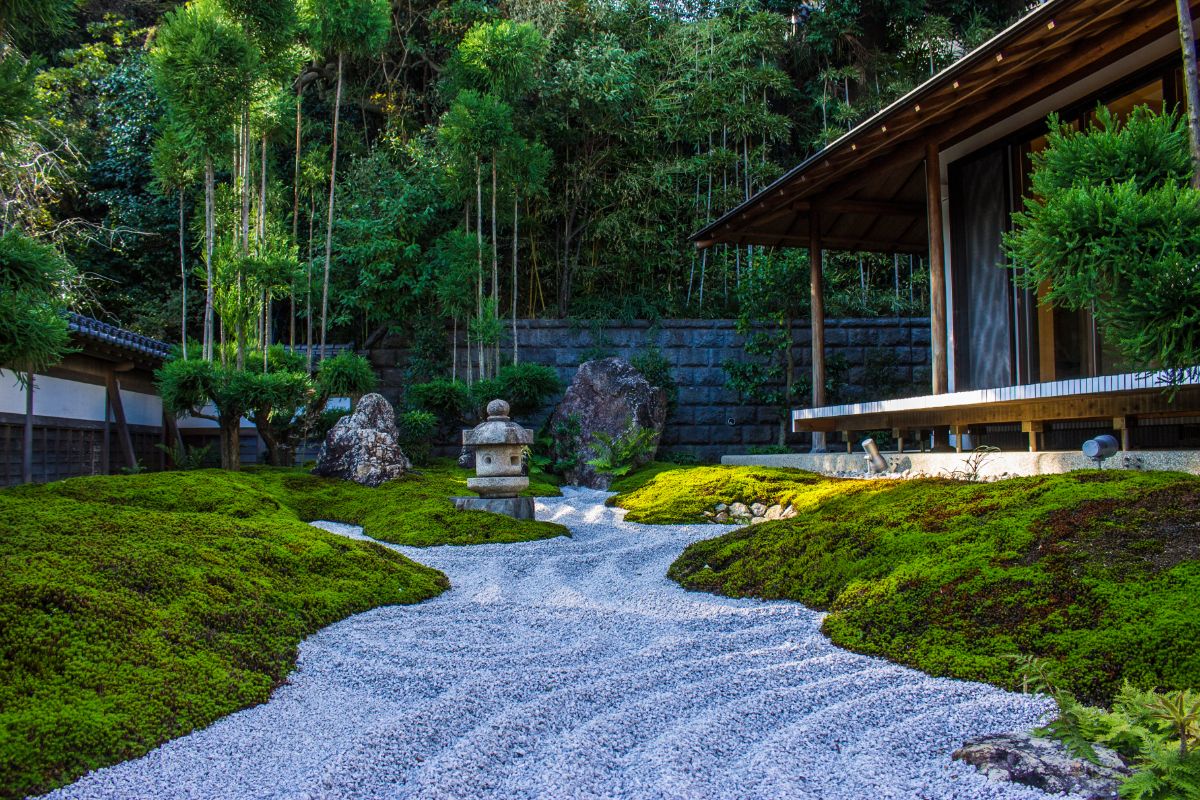 You can grow a garden for purely utilitarian reasons, such as a vegetable and herb garden, which will provide food for your family. But if you want to express your creativity, there are other unique garden varieties to try. We've compiled some of our favorite gardens in the list below, but feel free to experiment and develop a new garden theme that's just right for you.
1. Vegetable garden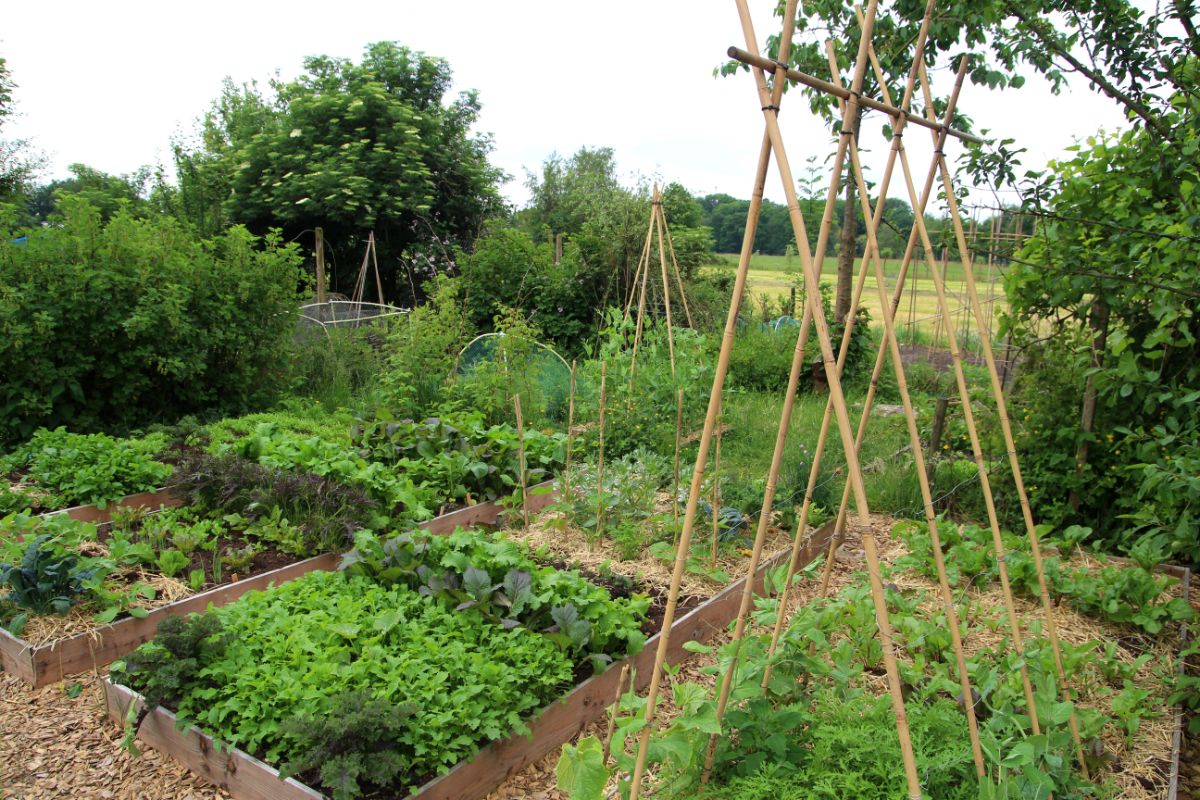 Who doesn't want to grow their own vine-ripened tomatoes or lush lettuce right in their own backyard? Vegetable gardens are one of the most functional and popular garden types, and they can fit in almost any space. While inground beds are common, gardeners with limited outdoor space may choose to grow fruit and vegetables in containers or raised beds instead (more on those garden styles later!)
What plants you choose to keep in your vegetable garden will vary depending on your taste and your growing location; however, tomatoes, cucumbers, lettuce, broccoli, and melons are all top choices. If you want to expand your growing space even further, you can add trellises or succession plant seeds throughout the growing season to get an even larger harvest!
2. Herb garden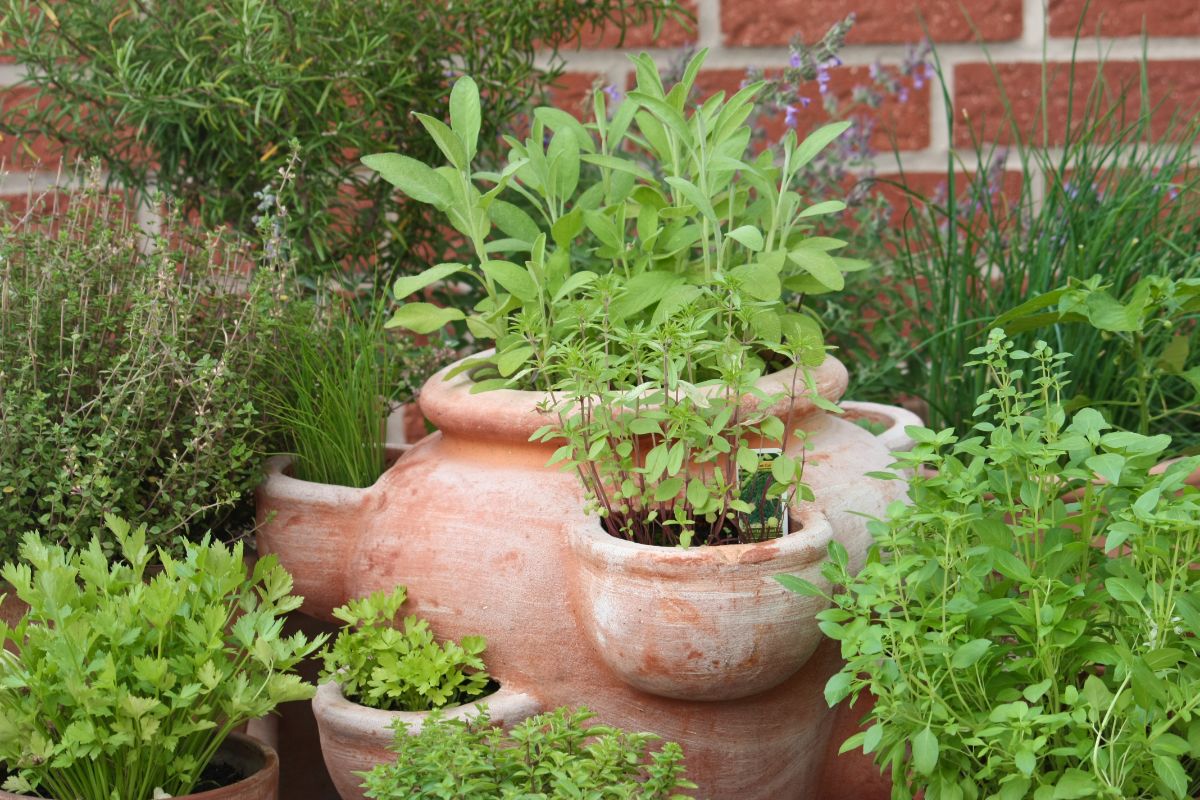 You can work herb plants into the layout of a vegetable garden, but some gardeners may opt to grow a dedicated herb garden instead. If you love cooking with fresh herbs, this can be a great way to ensure you always have the best ingredients on hand for making your favorite dishes! You can also opt to keep a culinary herb garden or a medicinal herb garden for even more variety.
Herbs can be grown in garden beds or in pots or other containers if you have a small outdoor space. When planting your herb garden, separate woody-stemmed herbs (like lavender and sage) from soft-stemmed herbs (like basil), which have higher watering needs. Mints (including peppermint and catnip) also spread vigorously, so it makes sense to grow them in containers to keep them from taking over.
3. Flower garden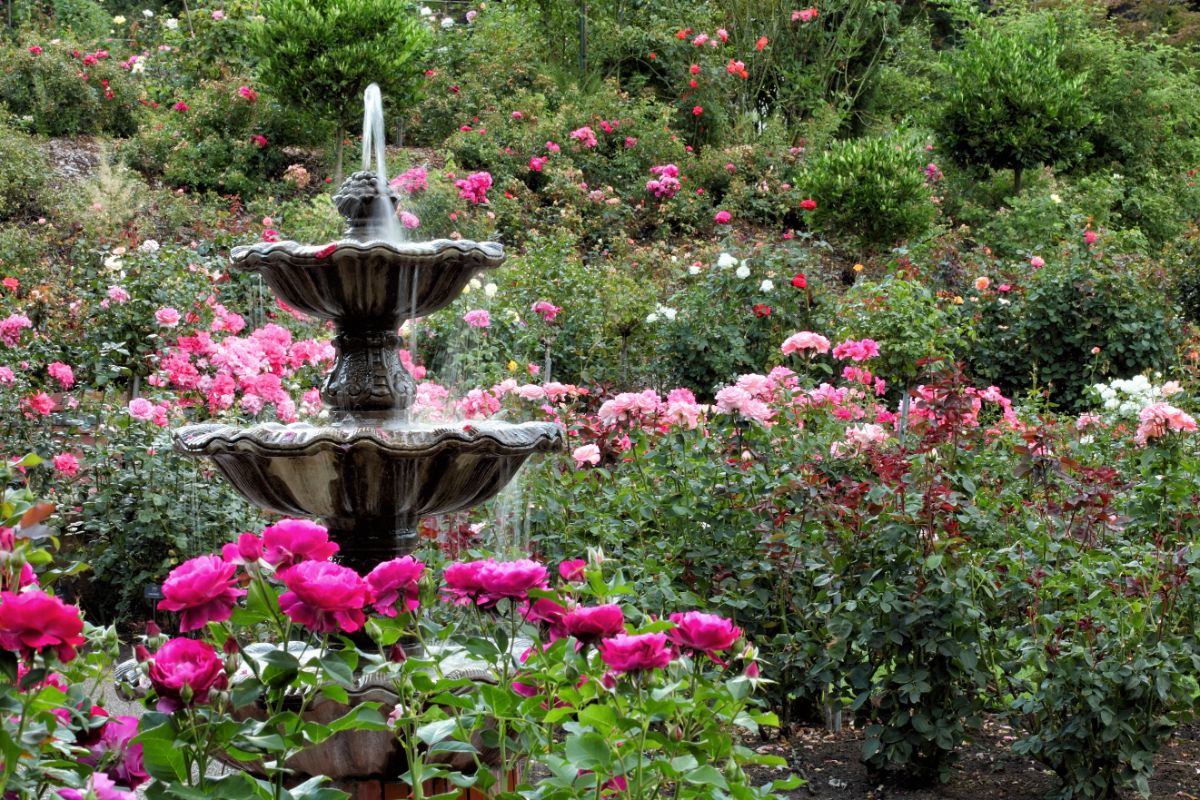 There are so many different types of flower gardens you can grow that it can be difficult to decide which variety is best for your home. If you have a larger property, you can create a series of flower gardens throughout your yard or grow a single, large bed for cut flowers. Alternatively, if you live in a small space or apartment, you can keep just a few flowers in a container or window box flower garden.
Depending on your tastes, flower gardens can be built around a specific theme (more on that below!) You can also choose to grow a mix of different annuals and perennials, or you can dedicate your entire garden to a single flower type. Rose gardens or azalea gardens, for instance, are very popular, while gardeners in tropical areas may want to grow an orchid garden.
4. Community garden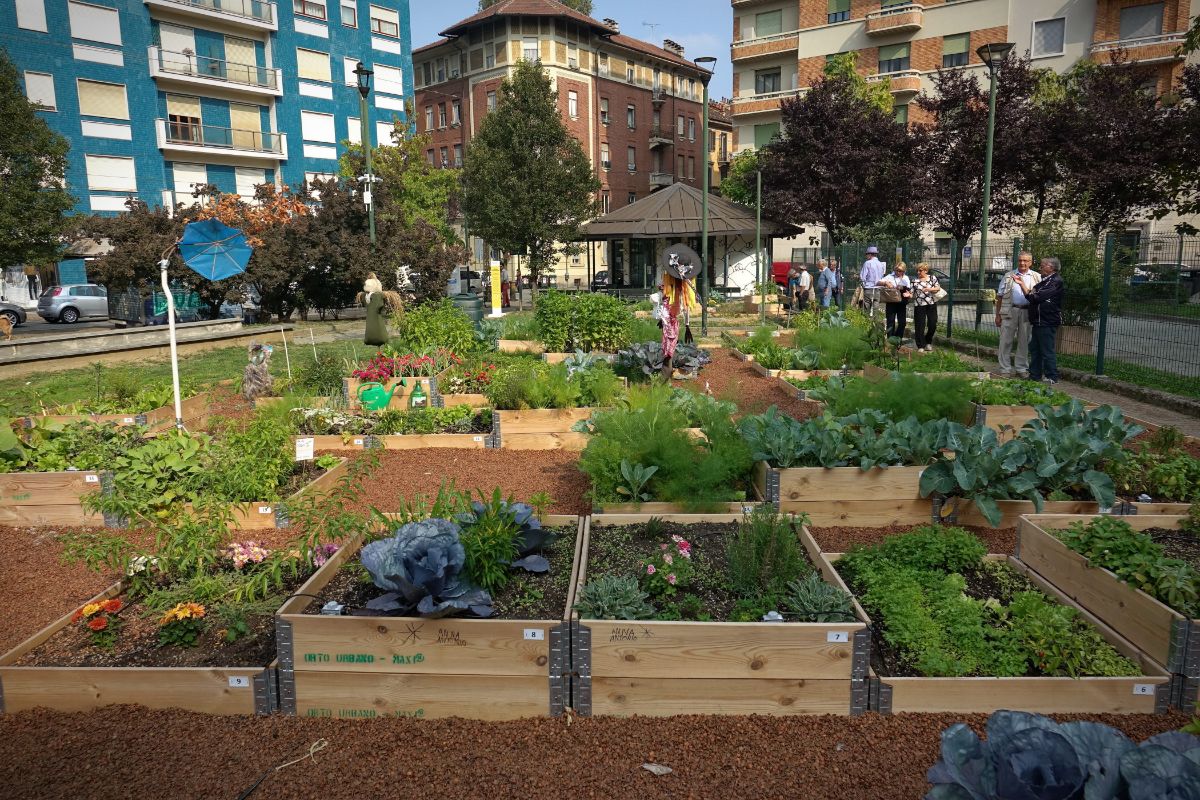 Community gardens are usually grown on community property, although you may be able to open up a part of your own yard to service the community around you. Typically, fruit, vegetables, and flowers are grown in community gardens for people in need, and then anyone in the community can harvest what they want. These gardens can be particularly popular in urban environments, although you can create a community garden almost anywhere!
5. Raised bed garden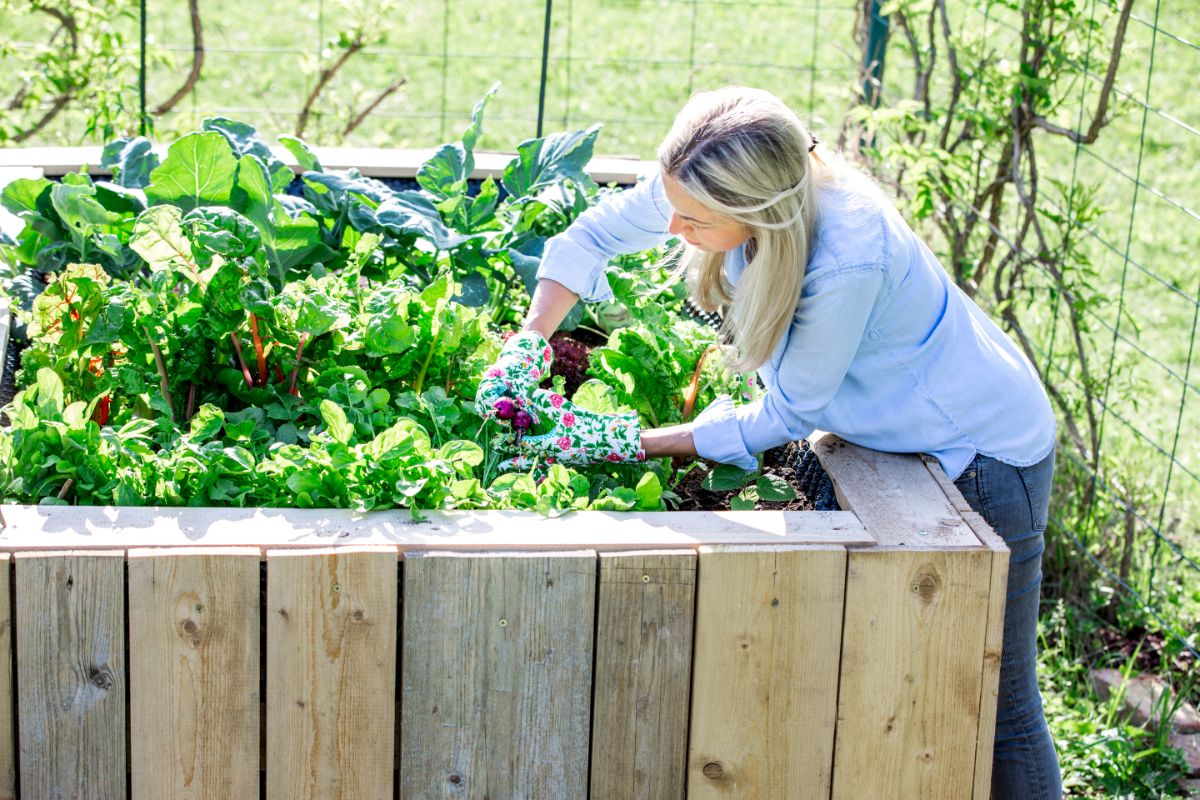 Raised bed gardens are an alternative to inground gardens, and they offer certain benefits to the home gardener. Specifically, raised beds are a great option if your yard has poor soil that is either too sandy, heavy with clay, or rocky to sustain healthy plants. Raised bed gardens can also be quite attractive, so if you like the look of them, you may want to try out this garden type!
You can grow most plants in raised beds, including fruit, vegetables, and flowers. Raised beds are typically made out of either wood or steel, and the frames can either be homemade or storebought. Another added benefit of raised bed gardens is that their tall sides make them more accessible and may alleviate back strain when gardening.
6. Small space garden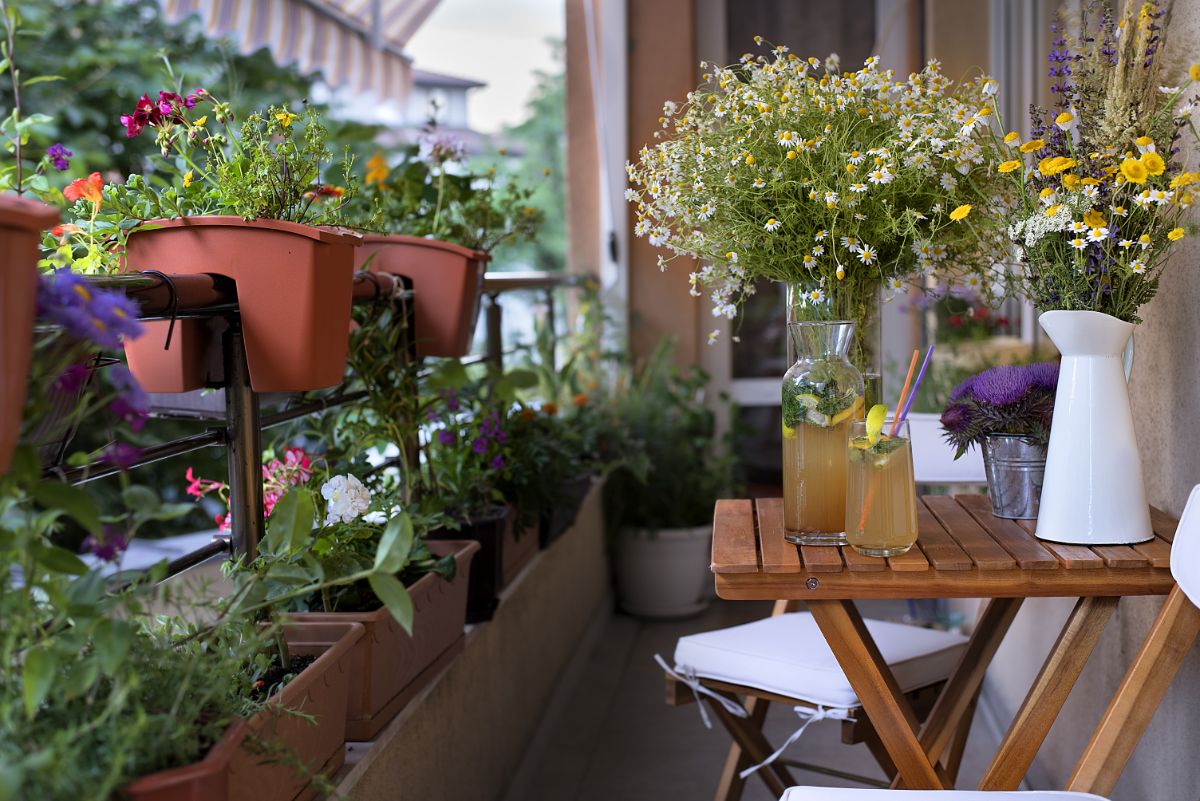 Just because you live in an apartment or other small space doesn't mean you can't grow lots of fruit, veggies, and flowers! Balcony gardens, patio gardens, and other small space gardens can produce a surprising amount of food, but they challenge gardeners to get creative. To make the most out of a small space, try out trellising, keep plants in pots and hanging baskets, and choose bush-type or determinate growing vegetables, which tend to stay smaller.
7. Pollinator garden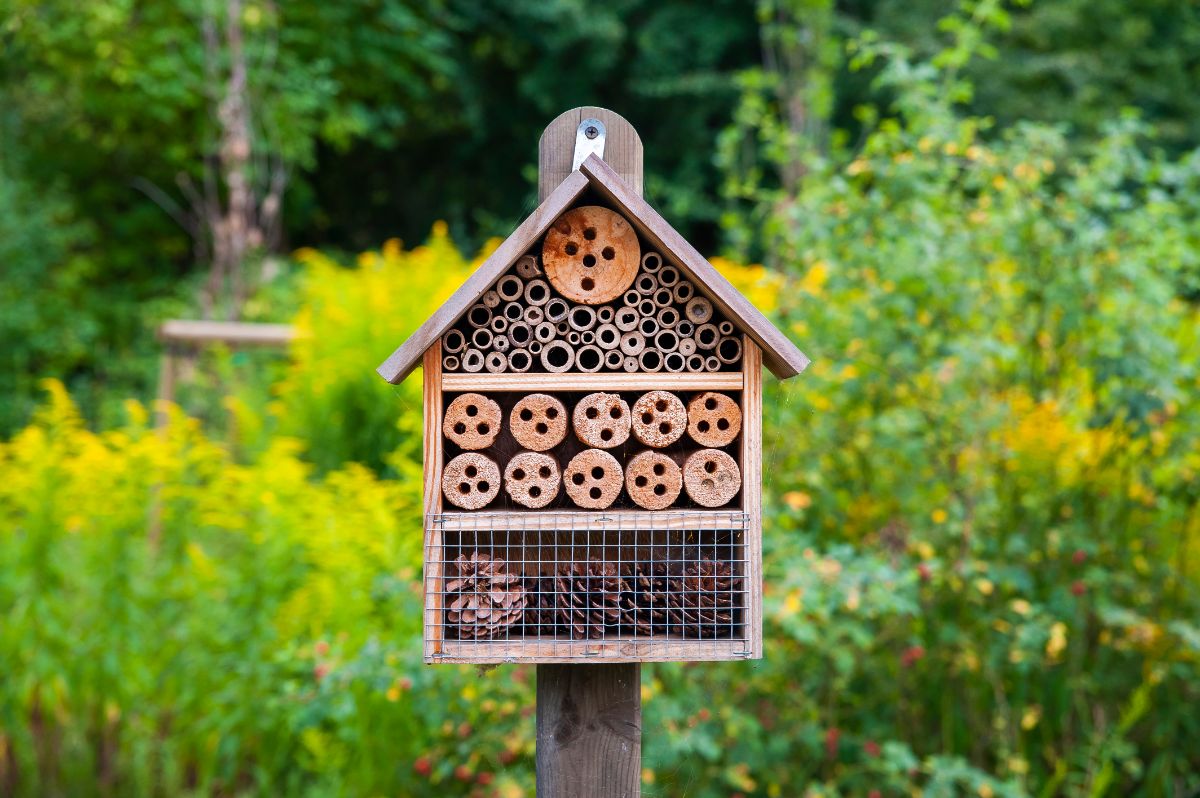 Pollinator or wildlife gardens are technically a type of flower garden; however, the focus of these gardens is on plants that offer specific benefits to pollinators and birds. Often, native plants that are rich in nectar and pollen are the best choices for these garden types, as are plants that produce edible seeds later in the season. Some of the best plants to keep in pollinator gardens are purple coneflower, cardinal flower, butterfly bush, milkweed, and dill.
Because pollinator gardens are specifically designed to help wildlife, they should include food, shelter, and water for animals and insects. Food can come in the form of plants or bird feeders, bird baths will provide water, and shrubs, trees, and birdhouses are all exceptional types of shelter. And, of course, pollinator gardens should be grown using organic gardening methods whenever possible.
8. Container garden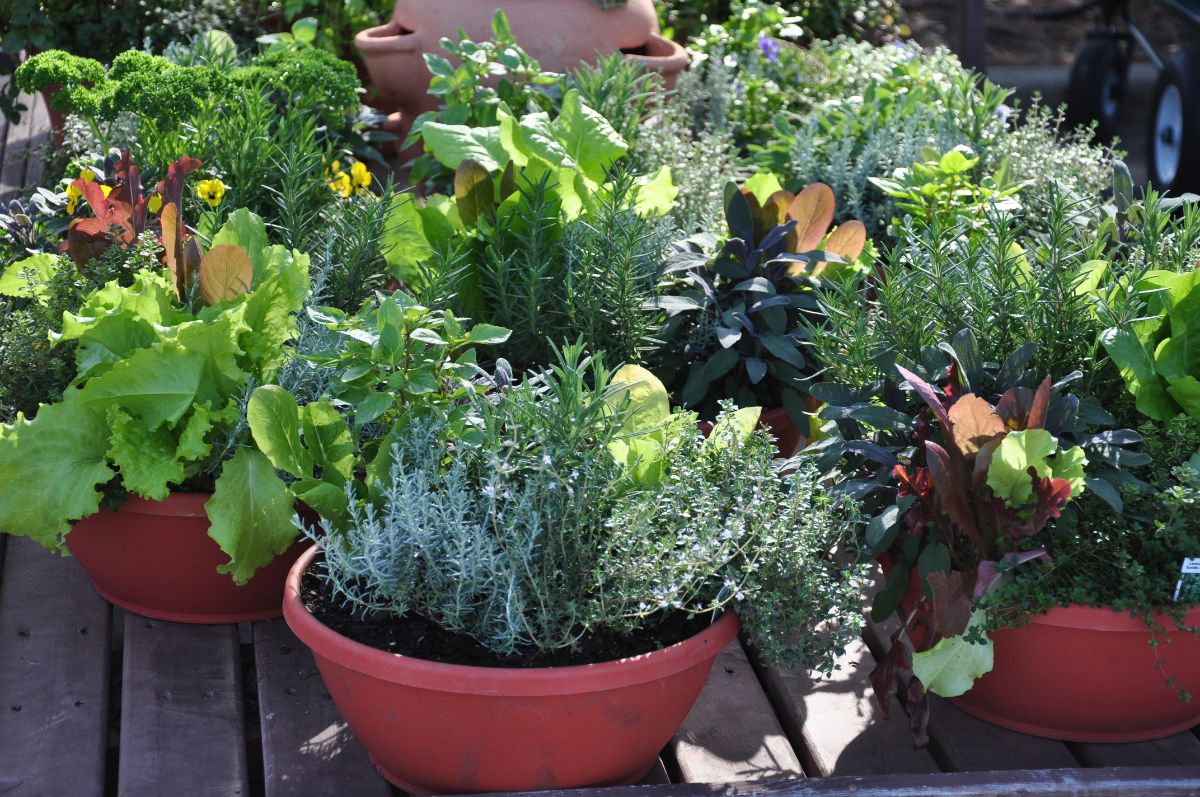 Gardeners with small yards often choose to use container gardening to get the most out of their space, but containers can be worked into other landscape designs or added to balconies or front porches. Many different plants can be kept in containers, including vegetables, herbs, flowers, and topiaries. Container gardens are a good choice if you have poor soil or you want to move your garden around throughout the season.
What containers you use is up to you, but terracotta pots or fabric grow bags are common choices. For even more convenience, you can also pick up a few self-watering planters and cut down on your watering chores!
9. Indoor garden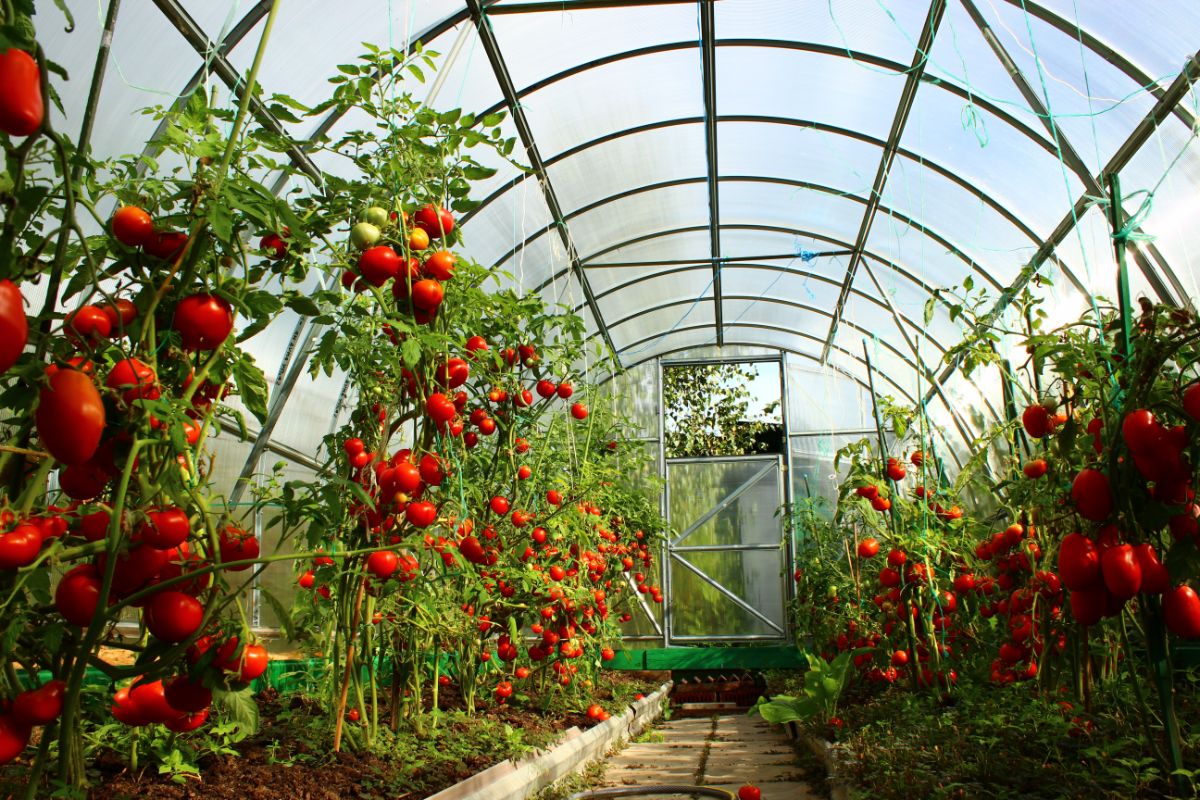 Houseplant lovers have known for a long time that you can keep an impressive amount of plants indoors! But if you'd prefer to work with vegetables and herbs, many of these plants can also be grown inside in hydroponic setups, grow bags, or other containers. If you have the space for it, indoor gardens can be housed in your home or in a greenhouse or other outbuilding.
One of the challenges of indoor gardening is ensuring that your plants get enough light. If you're growing just a few vegetable or herb plants, locate them near a brightly lit window. Alternatively, if your home doesn't have a lot of natural light, you can add grow lights!
10. Rock garden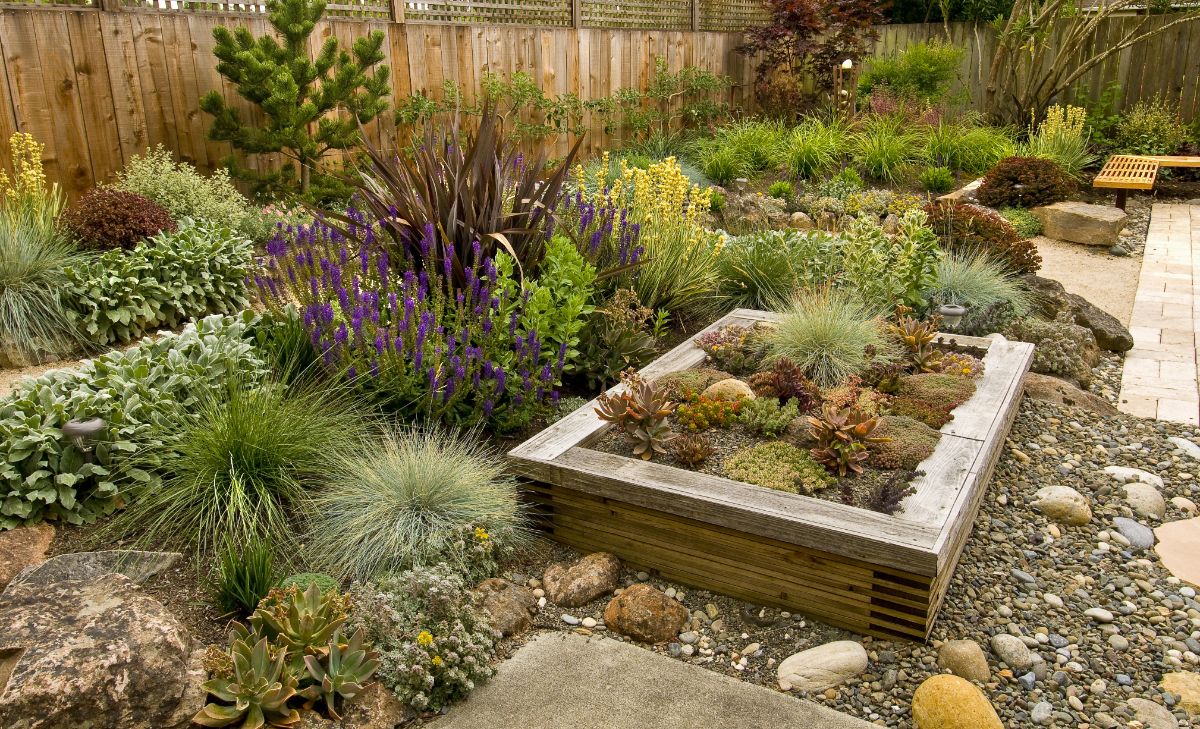 An ideal garden type for arid locations, rock gardens are usually very low maintenance, which makes them appropriate for anyone who is a self-proclaimed "brown thumb." Rock gardens typically feature at least a few large rocks surrounded by smaller rocks or gravel, and then the entire setup is planted with drought-tolerant plants, like succulents. Depending on your tastes, you can even leave the plants out entirely and just create an attractive garden with rocks only!
Because they have minimal to no watering needs, rock gardens are perfect for desert environments, but you can keep them anywhere!
11. Windowsill garden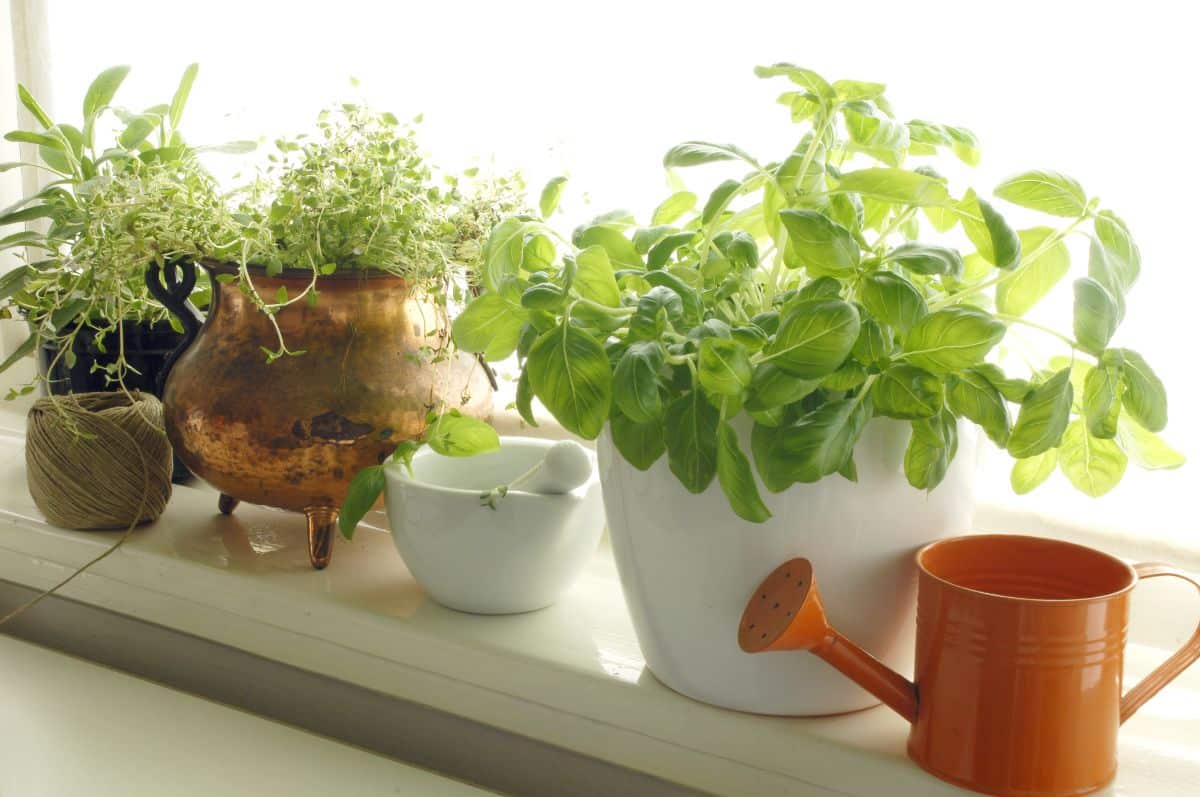 A variety of indoor garden, windowsill gardens are one of the smallest gardens you can keep, and they are just right for apartment dwellers or anyone who doesn't have much space for plants. While houseplants can be kept on windowsills, herbs are another popular choice for windowsill gardens. Try keeping your favorite herbs, like basil, thyme, and mint, right on your kitchen windowsill and snip off a few leaves when you're cooking!
12. Scent garden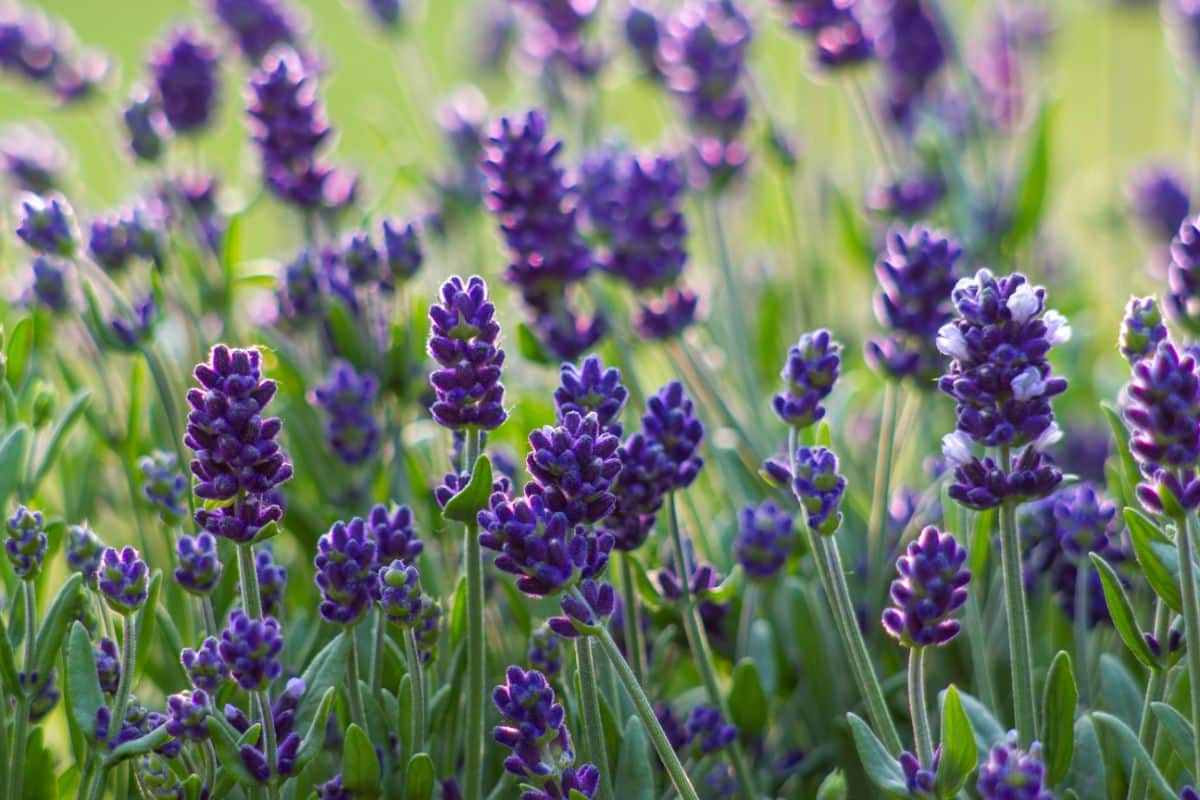 For a truly bewitching garden experience, there's nothing like a scent or fragrance garden. These gardens are specially curated to feature plants with strong fragrances, such as roses, lavender, and jasmine. Plants may produce aromatic flowers, or they may have scented leaves that exude a strong fragrance when bruised underfoot or when they're brushed against during a late evening stroll.
While scent gardens can be enjoyed during the day, you can select flowers that bloom in the evening for an even more magical experience. Top choices for nighttime enjoyment include night-blooming jasmine, evening primrose, and moonflower.
13. Formal garden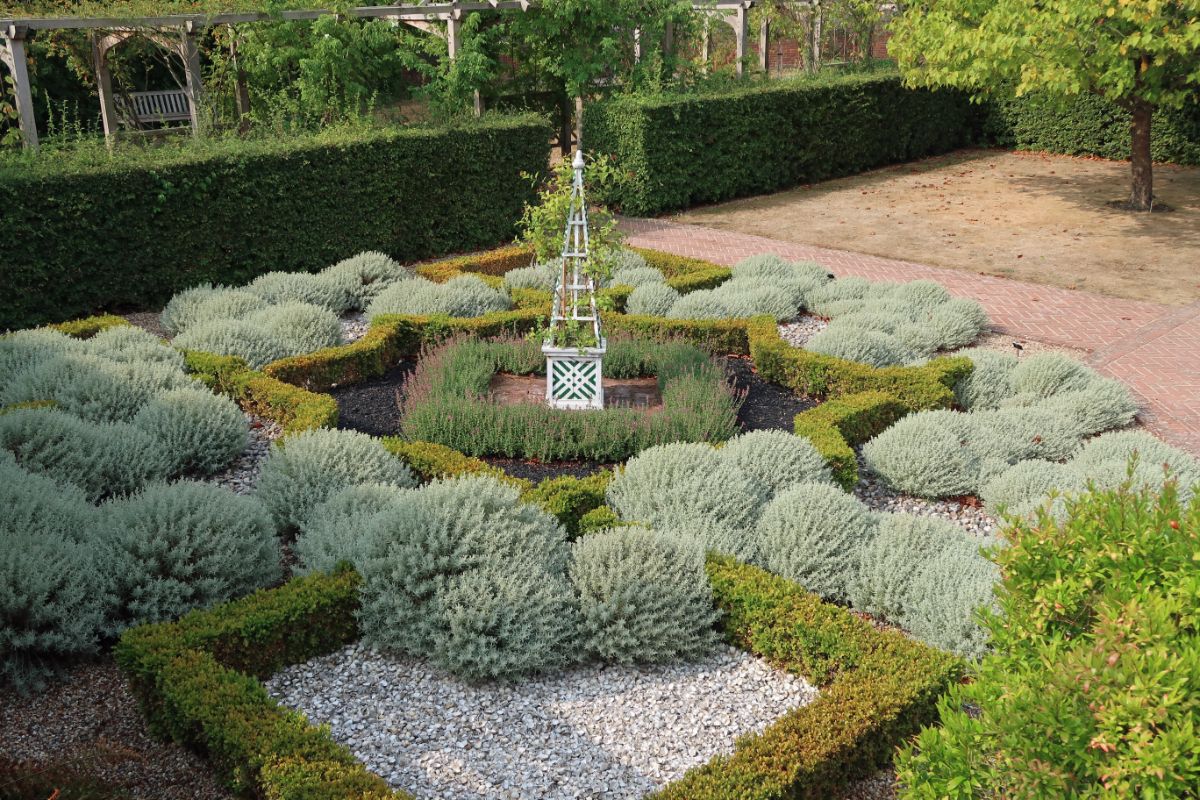 Formal gardens are very deliberately planted with clean lines and well-manicured borders. They also often include classic plant choices, like germander, boxwood, and privet, which can be trimmed into elegant hedges or decorative mazes. Knot gardens and gardens with topiaries are two types of formal gardens, although you can easily work formal elements into more wild landscapes by creating pathways and clearly marked garden beds.
14. Wildflower garden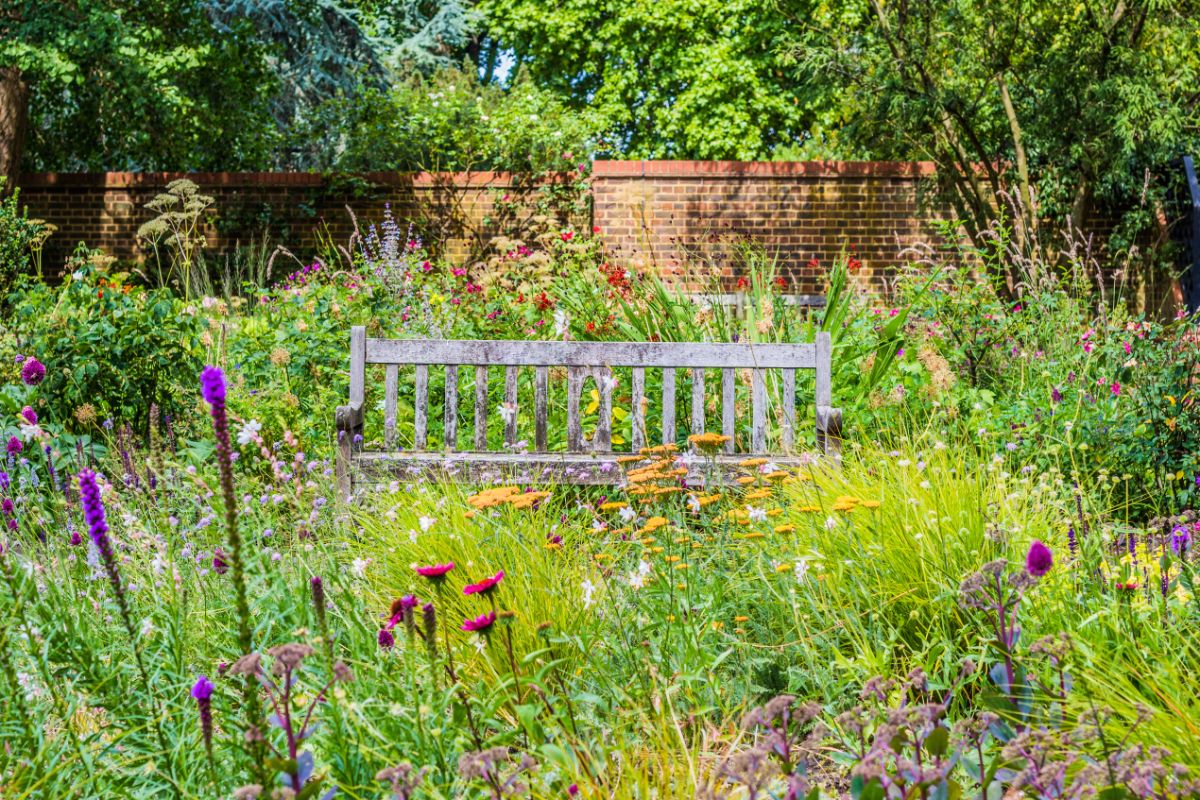 Wildflower gardens can be formal in design, but they are often left to grow a bit wild to create a truly natural look. These gardens usually feature native plants, which are the plants that naturally grow in your local region. Native wildflowers are particularly beneficial for pollinators and wildlife; however, unlike pollinator gardens, wildflower gardens don't always include shelter and water resources for wildlife.
Wildflowers can be individually planted in your garden, or you can scatter seeds over prepared soil and let nature do the work for you. The best wildflowers for your garden will be determined by your growing location. Try out a handy online database to discover the right native plants for your garden.
15. Sculpture garden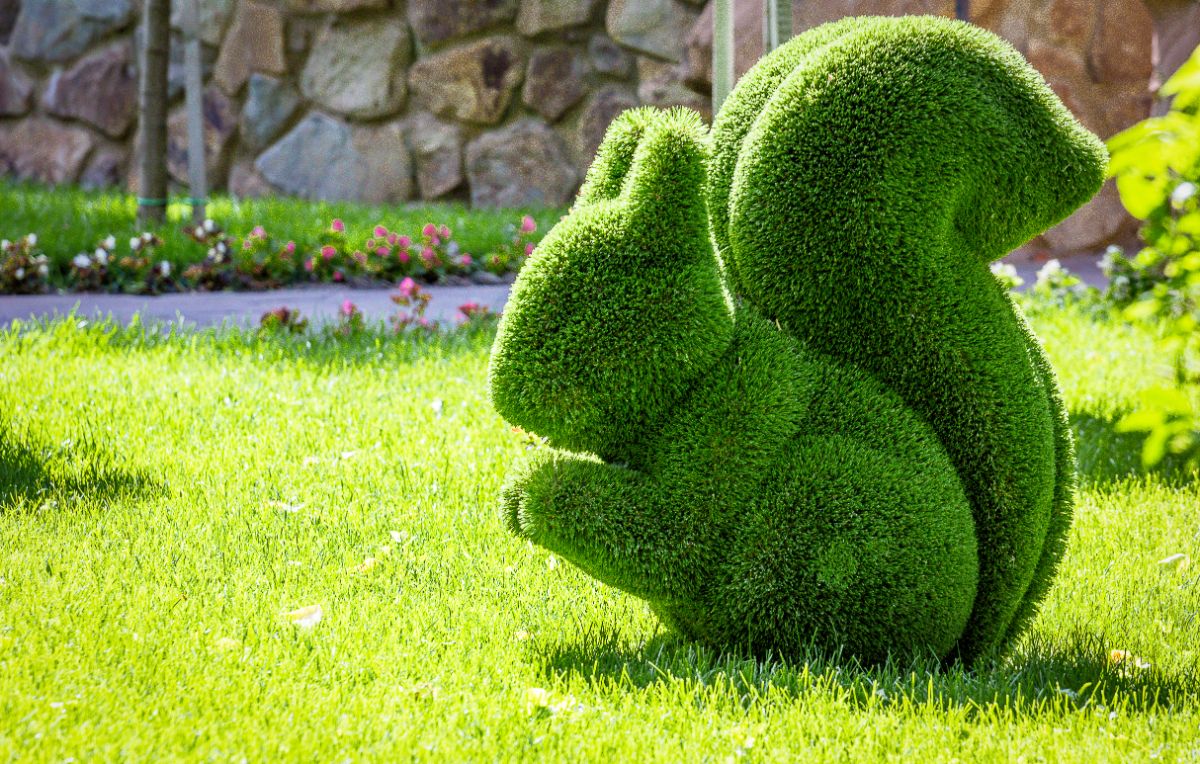 Sculptures can be worked into any landscape design, and they are often found in formal gardens, but you can create a dedicated sculpture garden too! These gardens feature one or more sculptures, and then plants are sown around the sculptures to draw the eye and add even more interest. Cement sculptures are common, but you can also create living sculptures with topiaries or make DIY sculptures with items from your local flea market.
16. Moon garden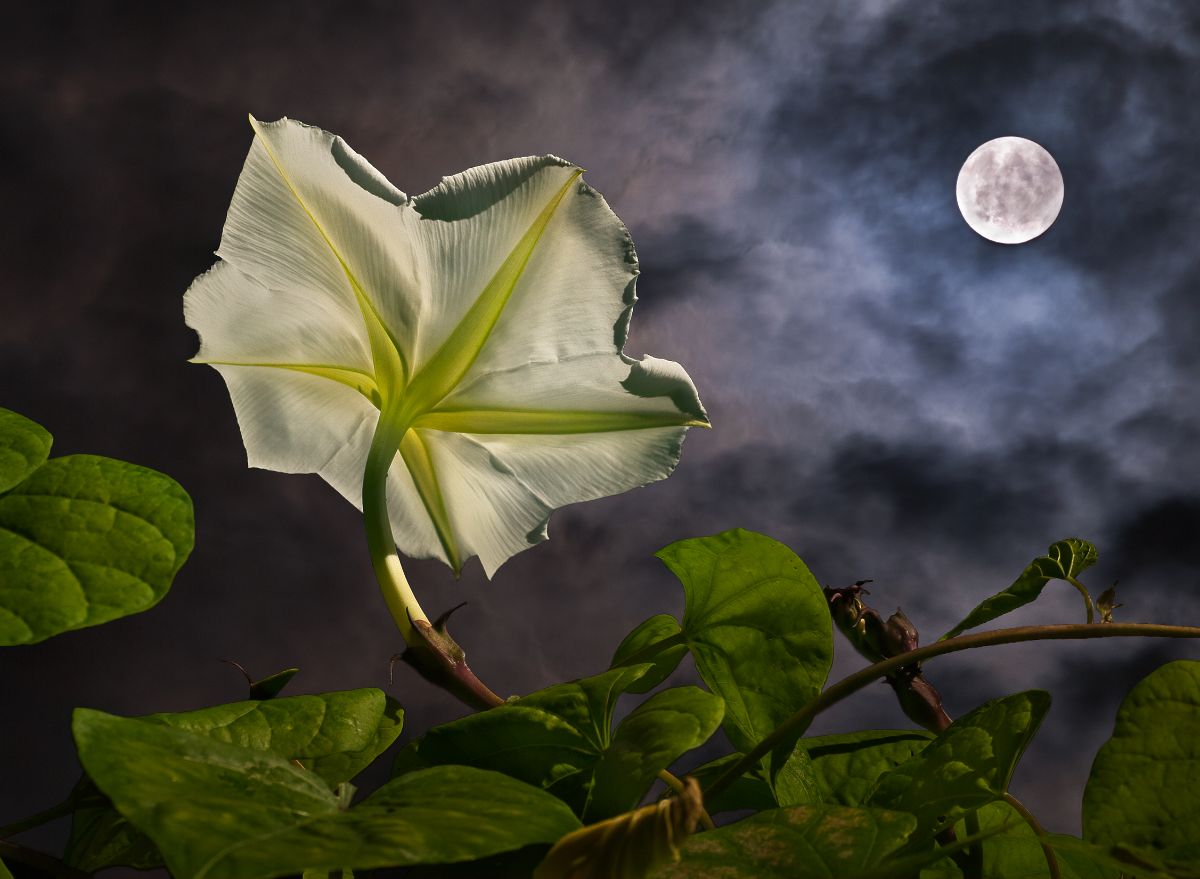 Most gardens are meant to be enjoyed during the day, but moon gardens are different. These gardens are planted with night-blooming flowers and plants that have silvery foliage or yellow to white flowers. When the sun sets, these gardens come alive!
Plants with pale colors will reflect the moonlight after dark and create a magical, otherworldly experience. Moon gardens can be further elevated by planting fragrant flowers and installing a small fountain that will lull you to sleep with the sound of gently trickling water. Moonflowers, jasmine, sweet alyssum, tall phlox, dusty miller, and lamb's ear are top choices for these gardens!
17. Rooftop garden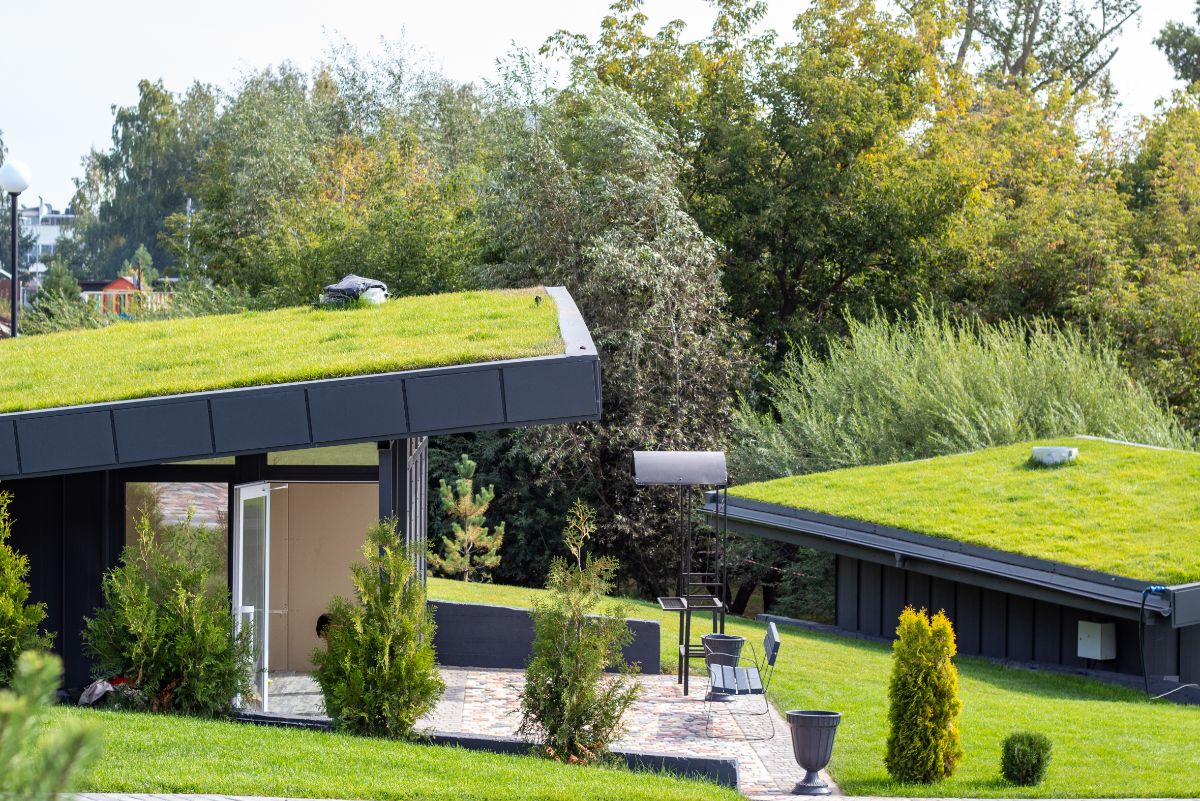 Urban growers don't need to limit themselves to balcony gardens! If you have a flat root, you may be able to grow flowers or vegetables right on top of your home.
Rooftop gardens can offer a lot of benefits. In addition to saving space, they can add insulation to your house, reduce runoff and help conserve water. However, if you want to install a large garden, it's important to determine whether or not your home can handle the added weight.
18. Tea garden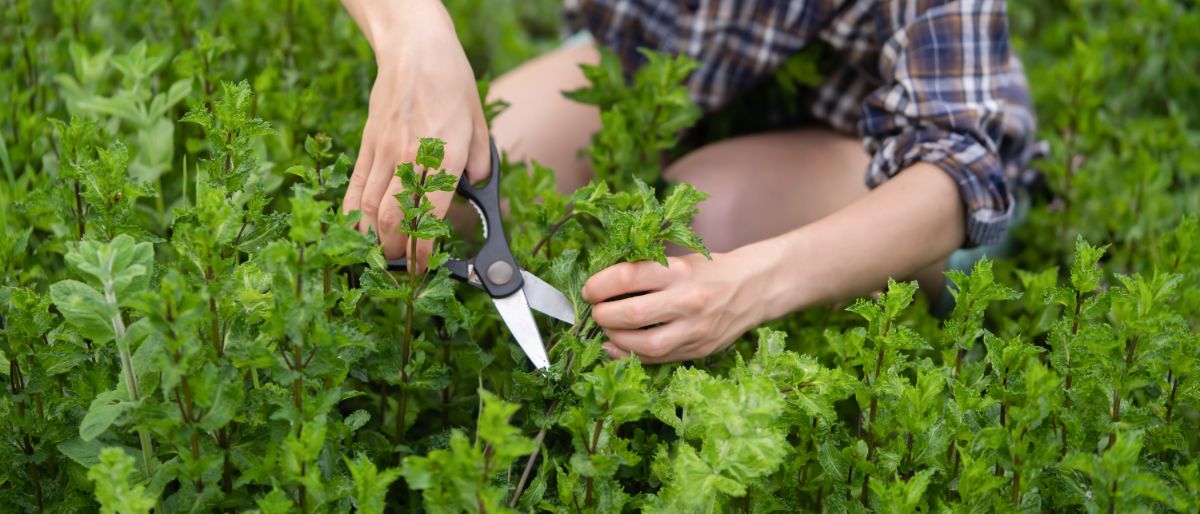 Have you ever dreamed of kicking back after a long day and enjoying a cup of homegrown herbal tea? You can do just that if you grow your own tea garden!
Black and green tea comes from the Camellia sinensis plant, which prefers warm weather and grows in zones 7 through 9. If you live in a cooler location, opt for herbal tea plants instead. Plants like chamomile, lavender, holy basil, peppermint, and lemon balm are all quite cold hardy and are wonderfully refreshing when served hot or cold!
19. Vertical garden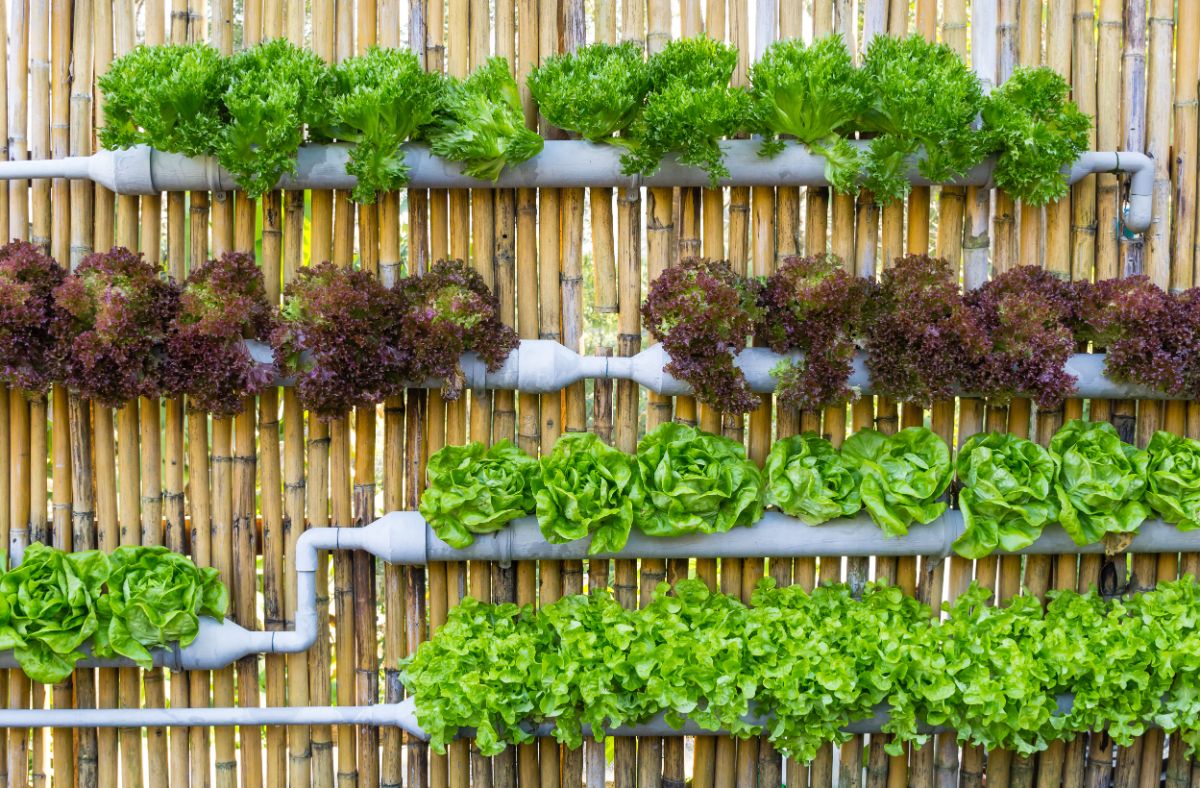 Growing vertically is a smart way to make the most out of limited space, and vertical garden setups can be included in small space gardens or any other garden type. Many climbing plants can be grown vertically with trellising systems, including climbing roses, wisteria, grapes, cucumbers, and some melons. You can also stack growing containers on shelves, use hanging baskets or try out a premade grow tower to fit even more plants into your space.
20. Fairy garden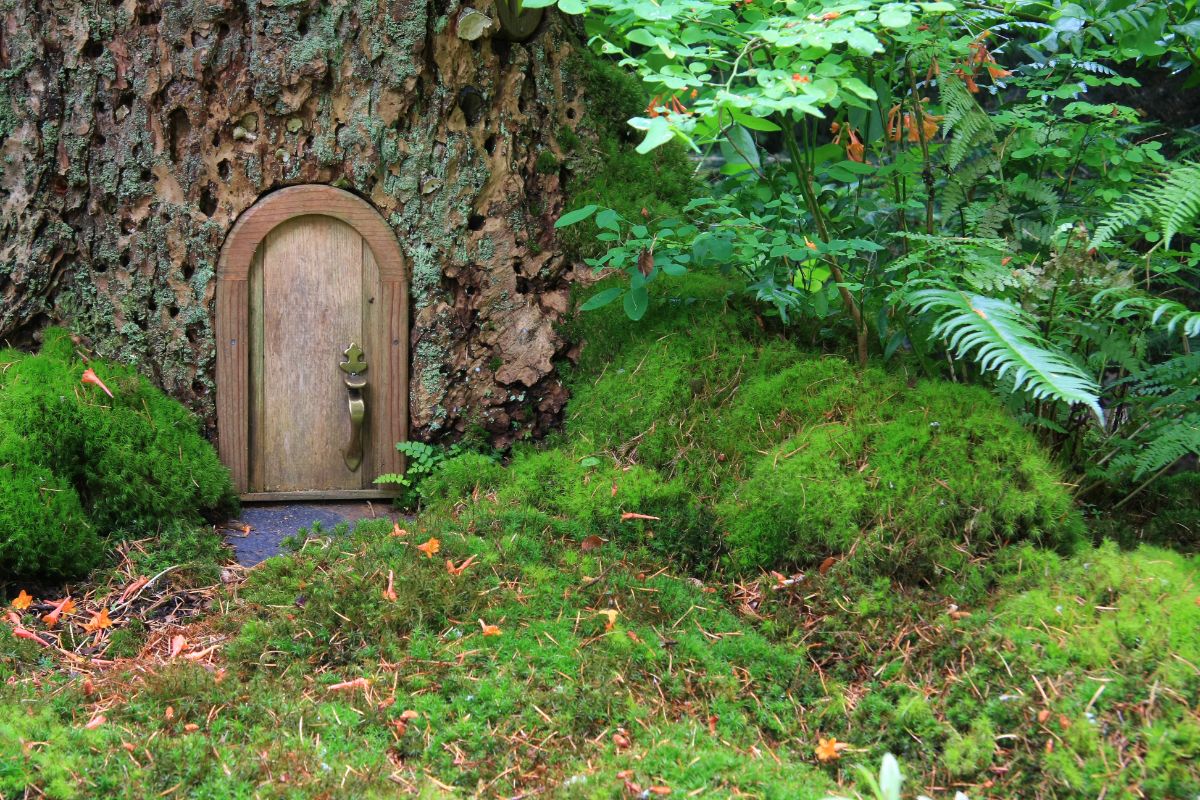 Fairy gardens are whimsical places that can transport you to another time. These gardens are often ornamented with plants with odd shapes, such as foxglove or Jack in the pulpit, or species with miniature leaves, like creeping thyme or Irish moss. Depending on how much space you have, fairy gardens can be kept indoors or outside, and they make adorable tiny terrariums too!
For even more character, try installing some fairy furniture or a mini doorway for fairies to enjoy. Installing a bird bath, wind chimes, and other fun elements can add even more charm. Fairy gardens are always a hit with children, but adults can have a lot of fun with them too!
21. Contemporary garden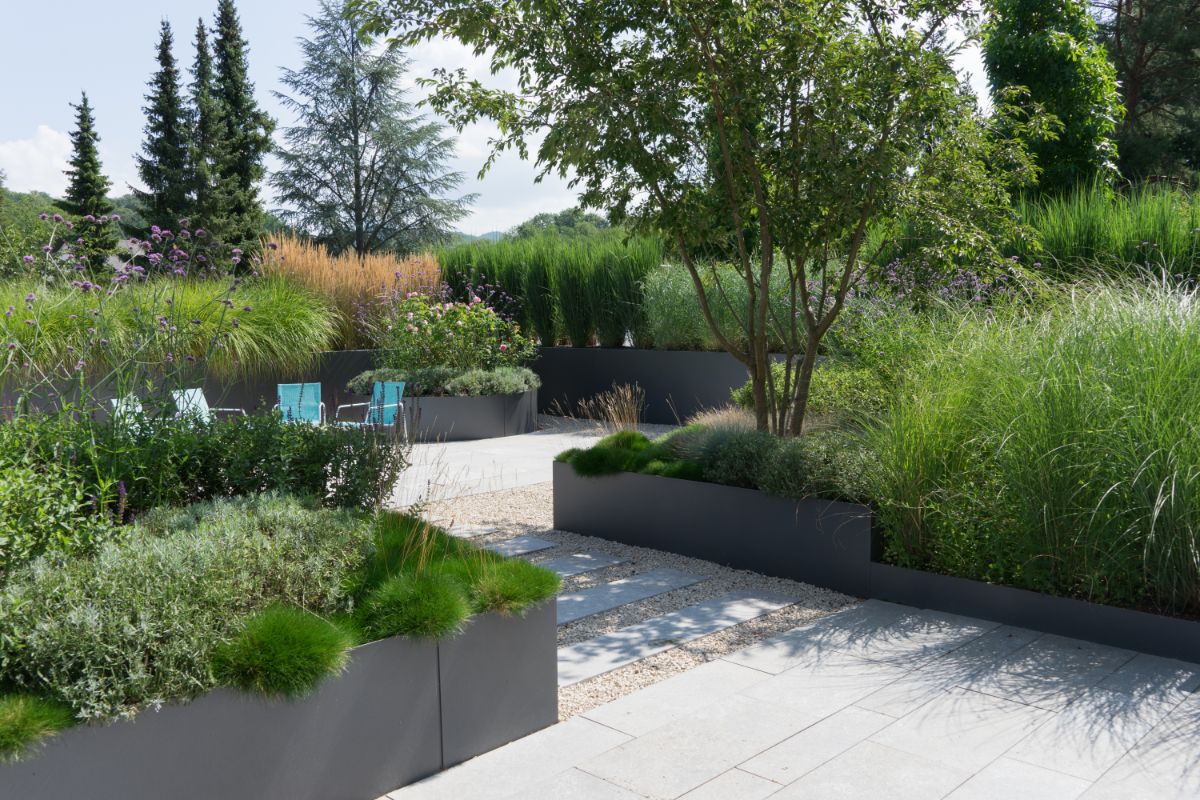 If you like clean lines and sleek designs, you may want to try out a contemporary garden. These garden types can vary, but they often emphasize plants with striking shapes and muted colors. Contemporary gardens also tend to be a bit minimalist in form, and flower choices may be limited to one or two colors.
Some of the go-to plants to grow in a contemporary garden are bamboo and ornamental grasses, as well as plants with lots of height, like verbena and alliums. You may also want to include a modern solar fountain and a fire pit to enjoy after dark.
22. Water garden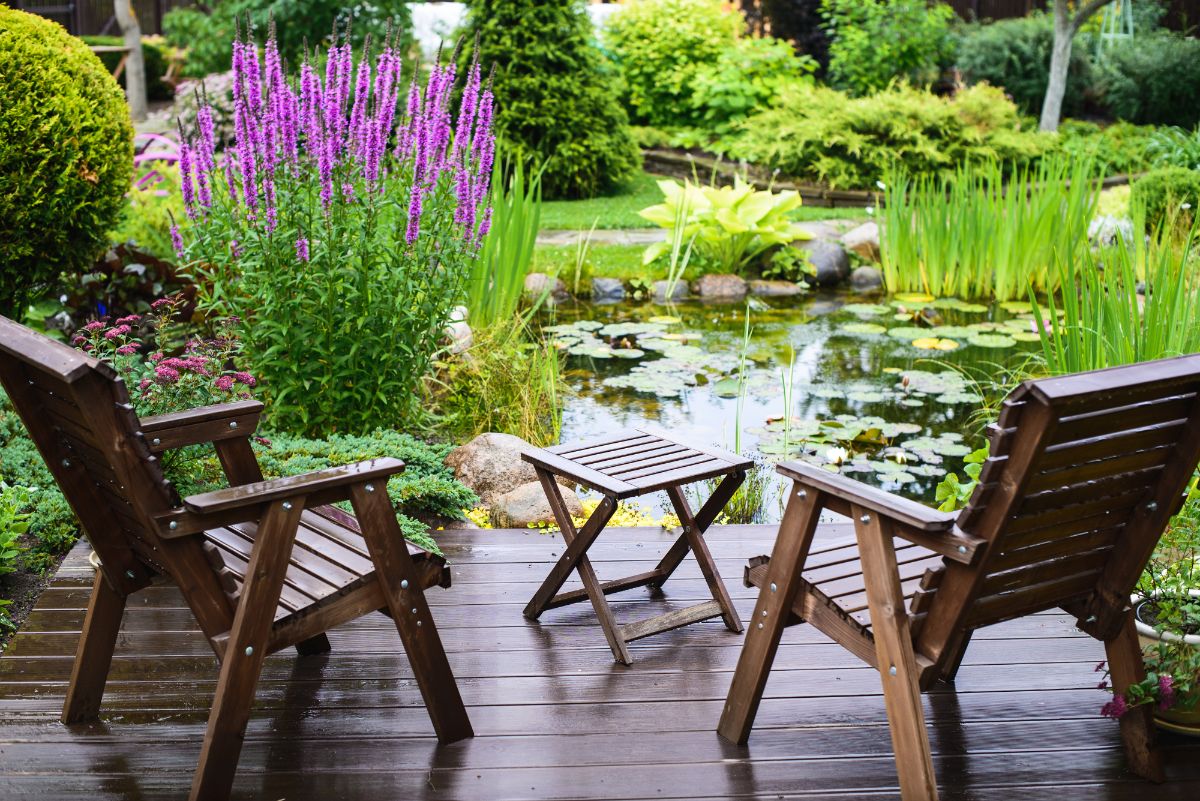 Water gardens can be built around an existing water feature, like a pond, or you can create a small fountain to grow plants in. Aquatic plants, like waterlilies and water lettuce, are commonly used in water gardens, and these gardens may or may not include fish and other aquatic creatures. Moisture-loving plants, such as cardinal flowers and marsh marigolds, are other top picks for water gardens, as these plants can be grown in the soggy soil around the perimeter of a small pond or stream.
Rain gardens are one type of water garden, which can be added to any existing garden or installed in a soggy spot in your yard that doesn't drain well. These gardens can improve the look of low spots and provide a simple, yet elegant, solution to standing water.
23. Cottage garden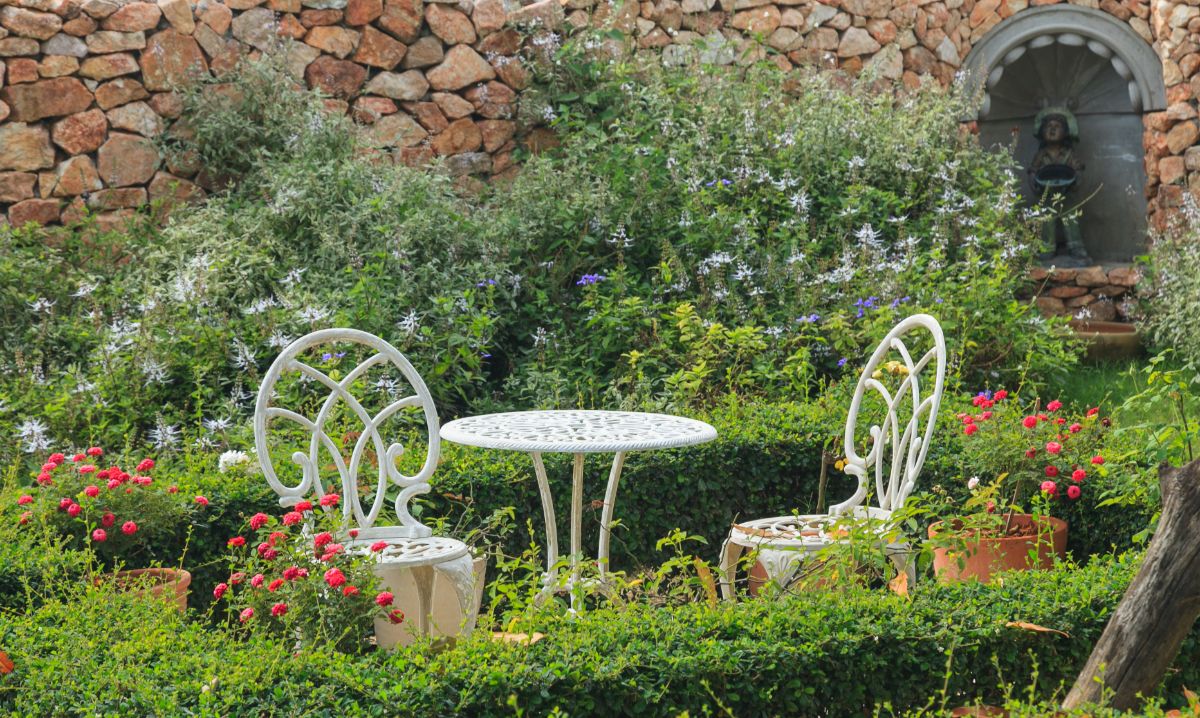 There's nothing more precious than a charming cottage garden brimming with classic plants like roses, lavender, daisies, hollyhocks, and foxgloves. Cottage gardens often combine informal planting arrangements with traditional elements like trellising, garden arches, twisting walkways, and fencing, although you can include whatever you like. Beds may boast both ornamental and edible plants, but plants are usually thickly planted together to create a more impressive display.
24. Sensory garden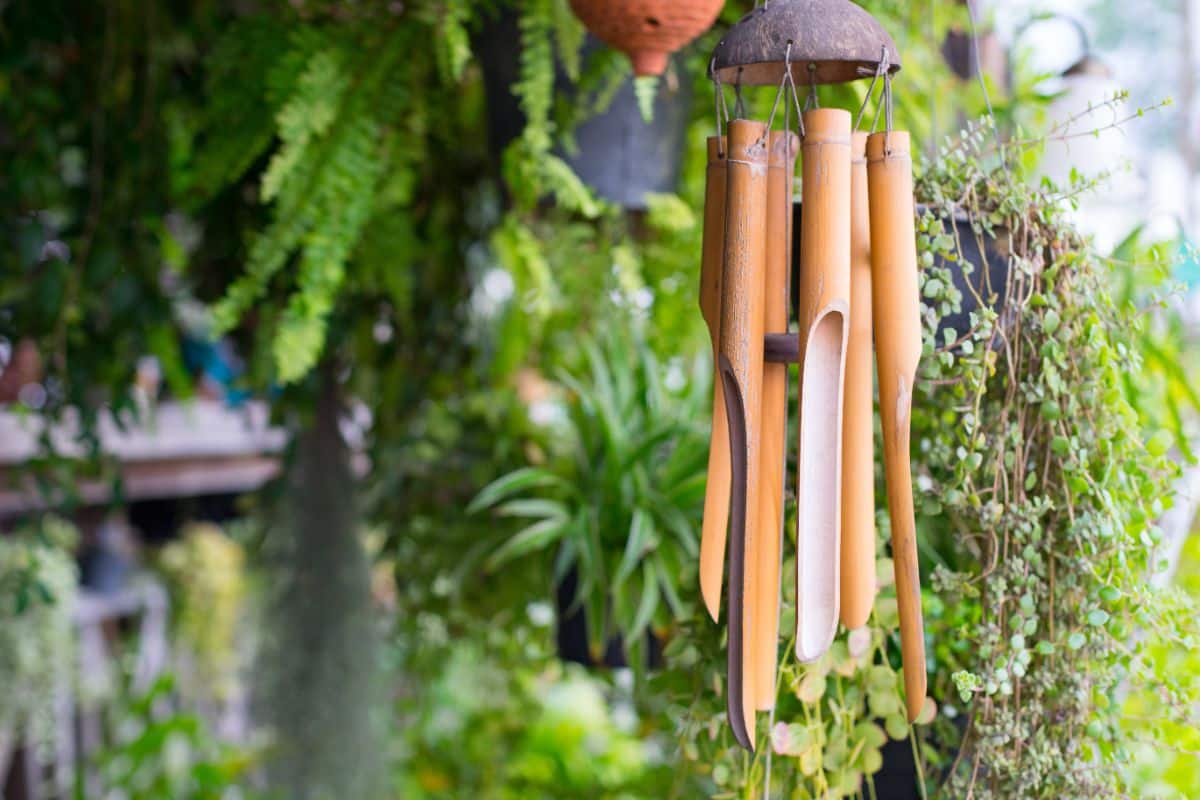 A scent garden is one type of sensory garden, but you can add many different sensory elements to your landscape for a truly absorbing garden experience. When developing a sensory garden, brainstorm ways to include something that can be enjoyed by each of your senses.
For visual appeal, try out brightly colored plants and include a variety of different colors that complement each other.
For taste, add some plants that can be snacked on whenever you visit your garden, such as nasturtium and other edible flowers or tasty herbs.
For touch, soft plants, like lamb's ear, mullein, or Irish moss, can delight your fingertips.
And for sound, be sure to add wind chimes, a fountain, or some ornamental grasses that will rustle about in the breeze.
25. Square-foot garden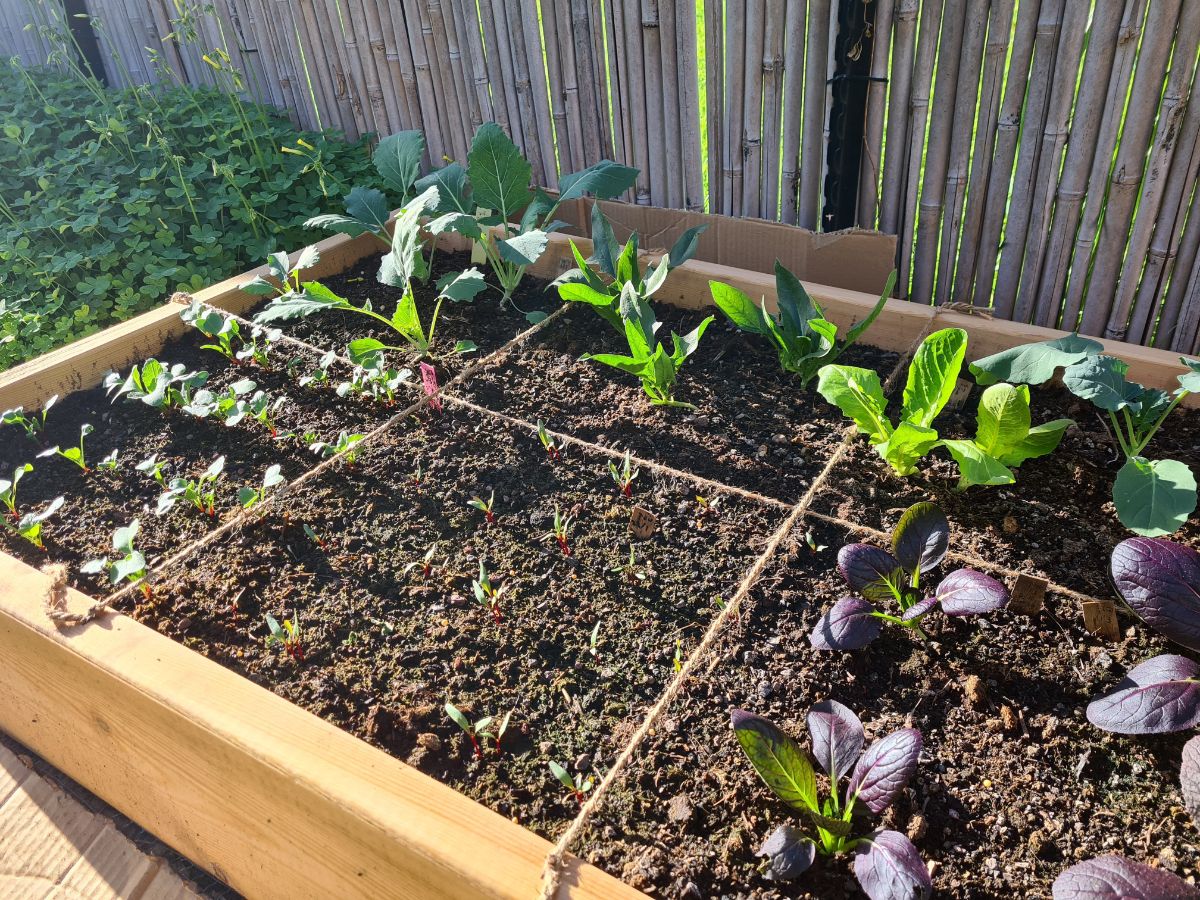 Square-foot gardening practices can be worked into any vegetable, flower, or small-space garden design. Essentially, square-foot gardens are a great way to maximize the amount of plants you can sow in a limited space by carefully following proper spacing recommendations and sowing plants in a gridwork pattern. Square foot gardens can be grown in balconies, patios, raised beds, or inground gardens.
If you'd like to learn more about square-foot gardening, we have a full guide on how to build one here.
26. Coastal garden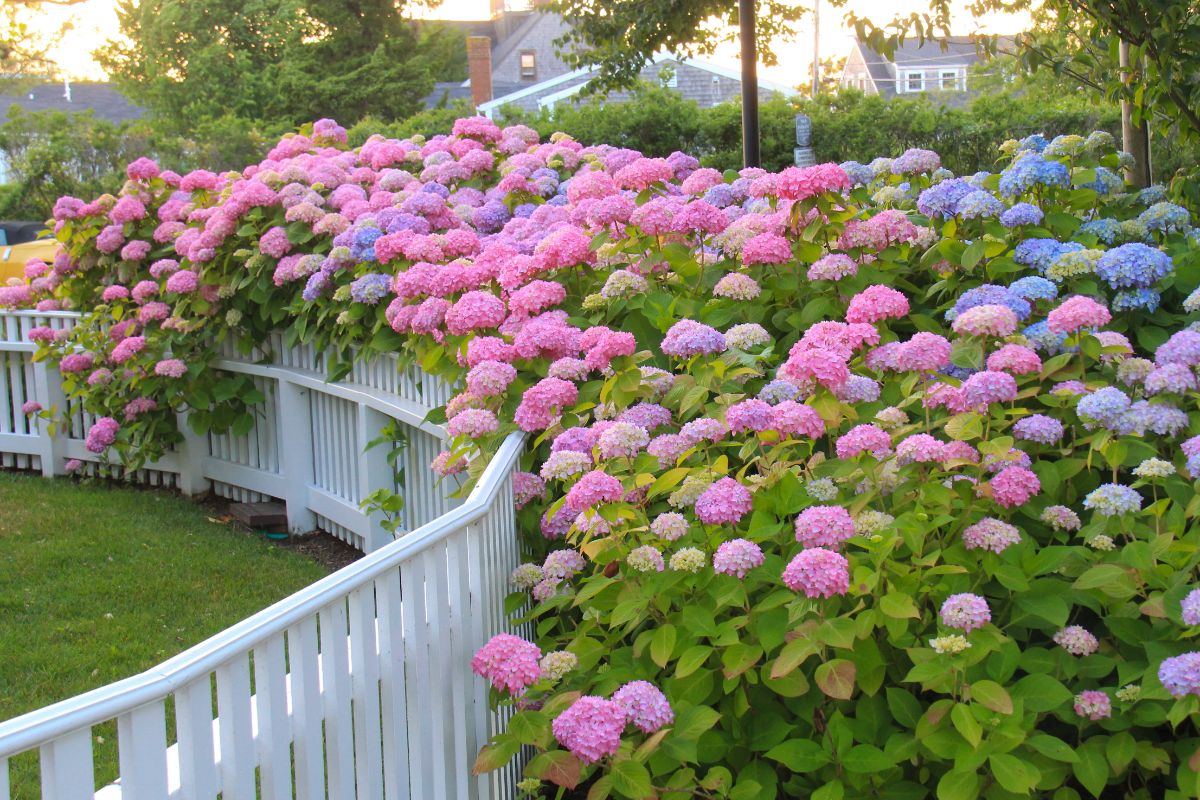 Gardeners that live along the coast may struggle to keep plants happy due to the sandy soil and salty sea breeze. Choosing plants that like these growing conditions can simplify your gardening chores and establish a garden design that coordinates beautifully with the landscape around you. Although you can include lots of different plants in coastal gardens, plants like rosemary, lavender, yarrow, California poppy, and hydrangea will all grow beautifully near the sea.
27. Hydroponic garden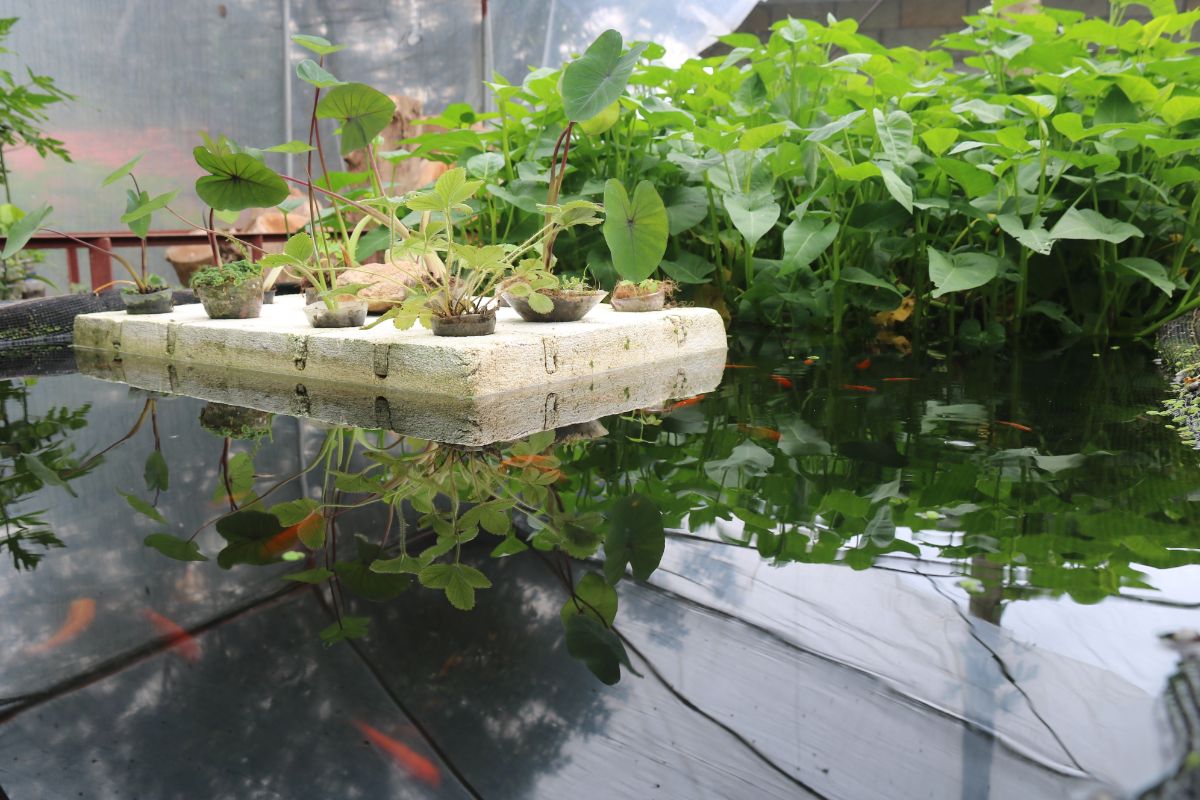 Hydroponic gardens can be grown indoors or outdoors, and they can be used to cultivate ornamental or edible plants. Instead of soil, plants are grown in water in elaborate, premade systems or DIY setups. If you don't want to deal with messy soil, hydroponics can help, and these systems can also maximize the yield of your garden.
While you can grow hydroponic plants on their own, you can also add fish to your setup for an aquaponic garden. Fish like tilapia are sometimes farmed in these types of setups. That way, you can harvest fresh veggies, herbs, and fish for your table.
28. Forest garden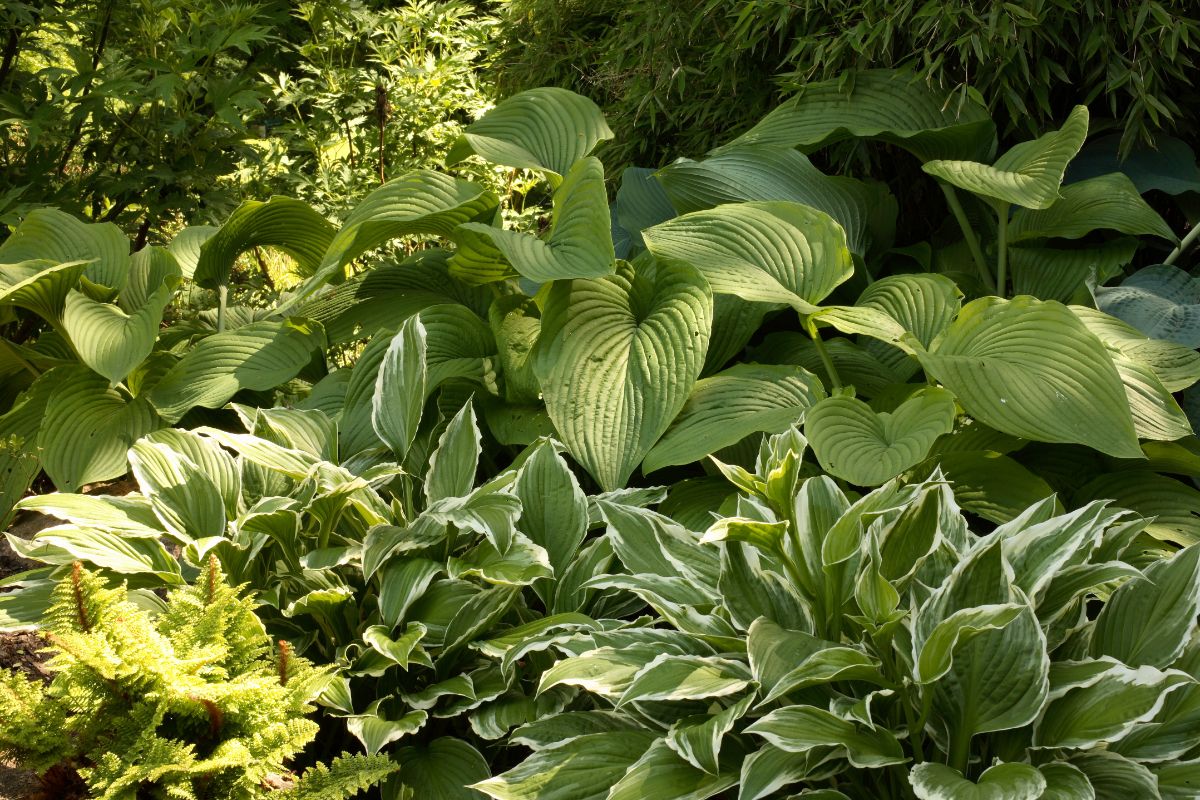 Gardens with lots of tree coverage may not get enough light to grow most flowers and vegetables, but there are still a lot of plants that you can keep in a shade garden. Low-light plants, such as hostas, bleeding hearts, and hepatica, are often kept in shadier locations. Or you can sow edible crops in a forested yard and get an impressive amount of food!
Good, edible choices for this type of garden include ramps, elderberries, paw paws, high bush cranberries, and wasabi.
29. Kitchen garden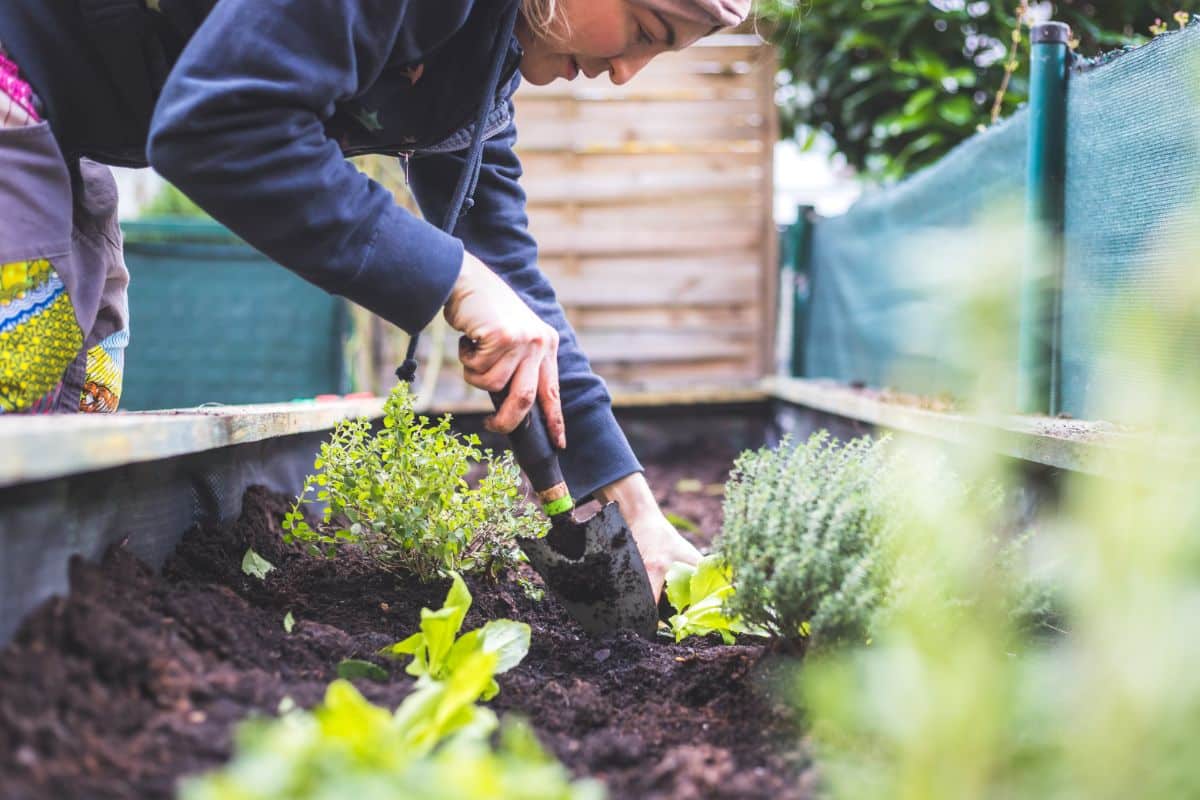 Kitchen gardens are usually kept right by your kitchen door and are packed with your favorite cooking ingredients, like herbs and veggies. Kitchen gardens differ from standard vegetable gardens in that they are structured around two concepts: convenience and usability.
30. Contemplation garden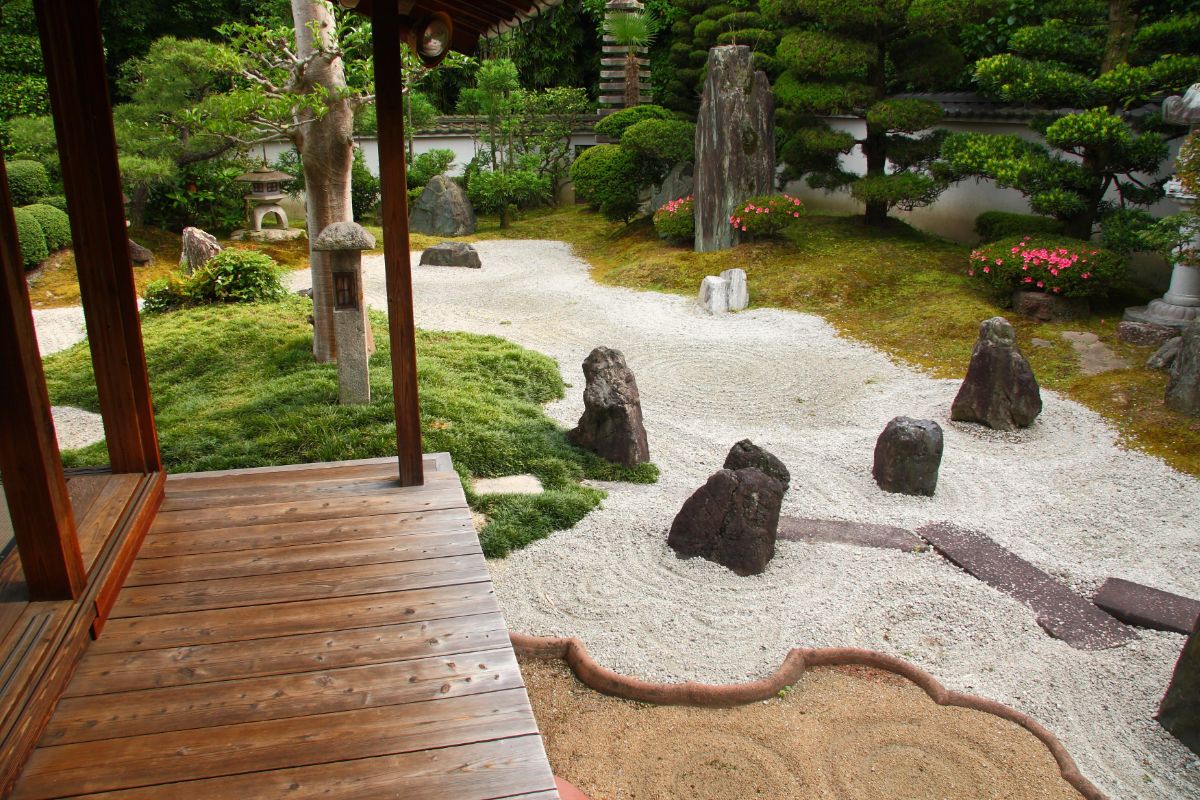 At the end of a long day, there's nothing like relaxing in your garden. Contemplation or Zen gardens focus on clean lines and minimalist planting arrangements, and they may include an area for relaxation or meditation. If you want to keep a contemplation garden, don't forget to include a fountain with trickling water to soothe away the worries of the day!
From tea gardens and scent gardens to modern and contemporary designs, there are so many different types of gardens to choose from! Tell us: What is your favorite garden type?