Storing different types of fruits and vegetables can be tricky. There's no one set rule. The right way to store a certain type of fruit or a certain vegetable depends on what the fruit or vegetable is.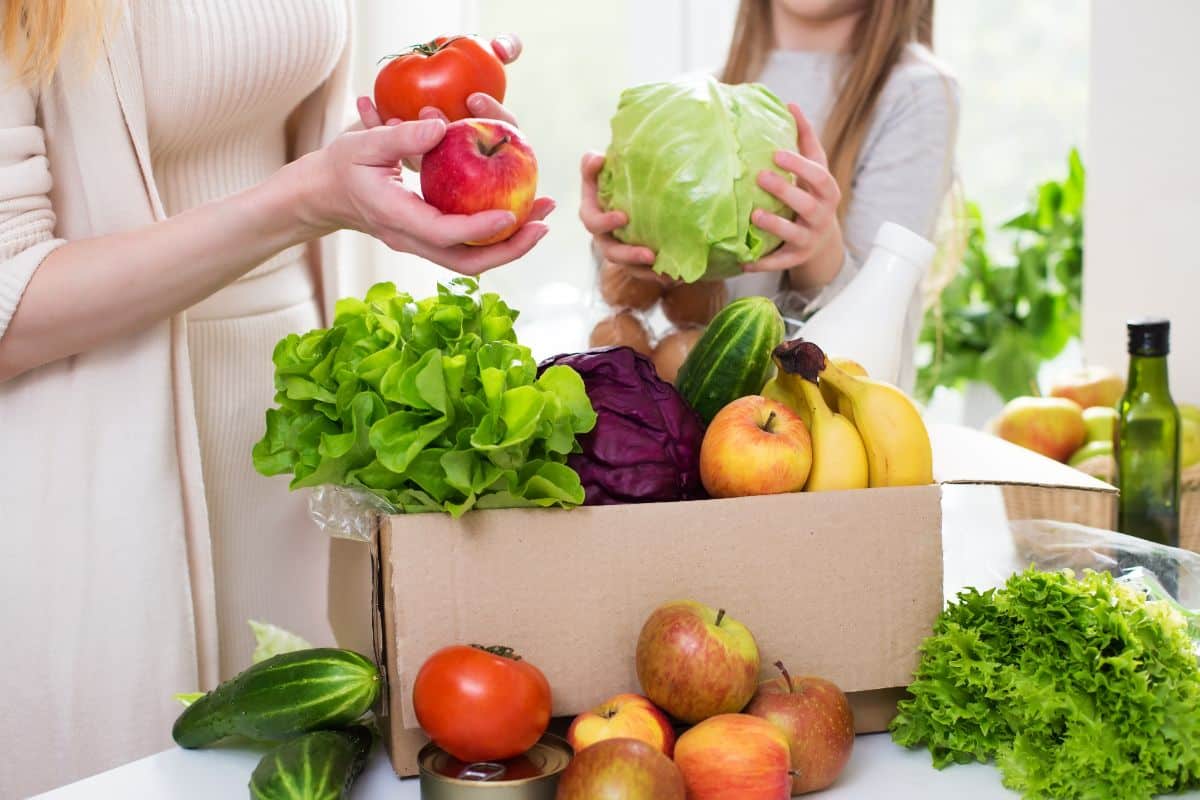 To make things even more confusing, some fruits and vegetables (mostly fruits) should be stored differently at different stages of their "life" and development. So, we can't just tell you to store peaches in the refrigerator because they should not always be stored in the fridge.
To give you a guide, here we break it down into categories (room temperature, refrigerator, and room temp, then refrigerator). We give you some tips and insight as to why and how to store each category. We hope this clears up the confusion, but it's a lot to take in, so you might find it helpful to print this guide for fast reference, too!
Now, let's get to the list and tell you how to store the most popular fruits and vegetables according to their needs for the best life span and flavor.
Jump to:
Fruits to Store at Room Temperature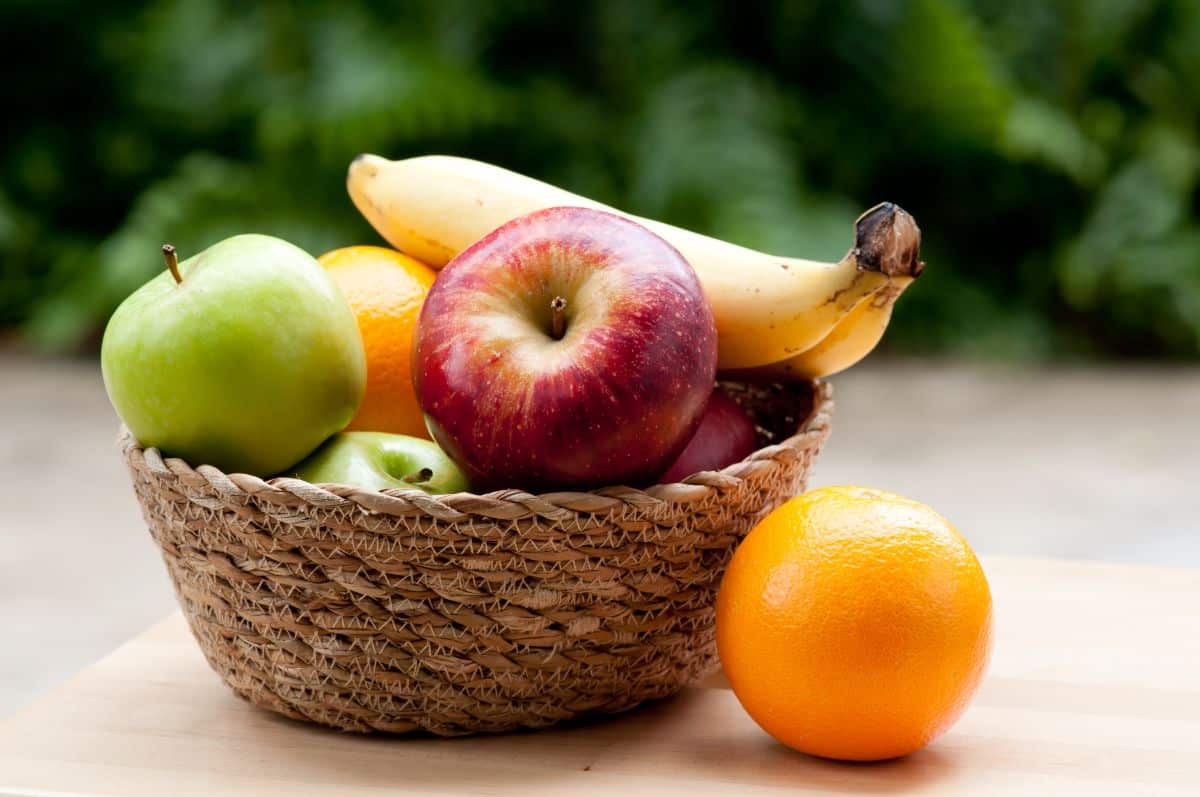 The following fruits should only be stored at room temperature. (Okay, with an exception or two here and there.)
Here's what to keep on the counter or in the pantry:
Apples for up to a week (then after that, colder storage is in order for the long term)
Citrus fruits (lemons, limes, oranges, grapefruit, etc.—too often people refrigerate these!)
Bananas
Mangoes
Melons of all types, including watermelon, musk melon, cantaloupe, etc.
Papayas
Persimmons
Pineapples
Plantains
Pomegranates
Tomatoes (technically a fruit)
Most fruits should be stored at room temperature, so if in doubt and it's a fruit, store it at room temperature. Note that this does not include berries!
Vegetables (and a couple of herbs) to Store at Room Temperature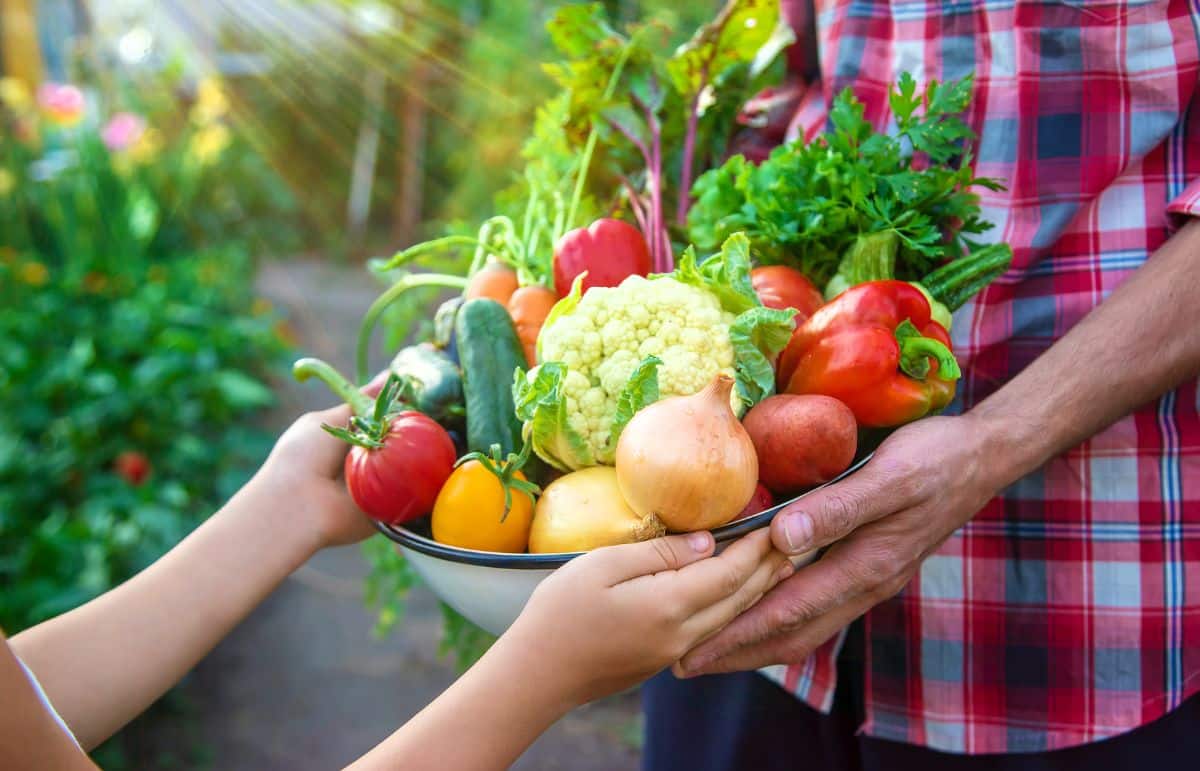 There are a lot of vegetables that we refrigerate that we really should not. Even some herbs! Things that have semi-hard to hard outer skins should usually be stored at room temperature. Here's the list of vegetables you should store at room temp:
Basil (at room temp with stem ends in water like cut flowers)
Mint (same as basil; room temp storage prevents browning and flavor loss)
Cucumbers
Eggplant
Peppers
Potatoes
Winter squash
Pumpkins
Garlic
Onions
Tomatoes* (*but as we know, they're technically a fruit and on the fruit list, though we never seem to want to accept that, so here they are again)
Fruits to Ripen at Room Temperature BEFORE Refrigerating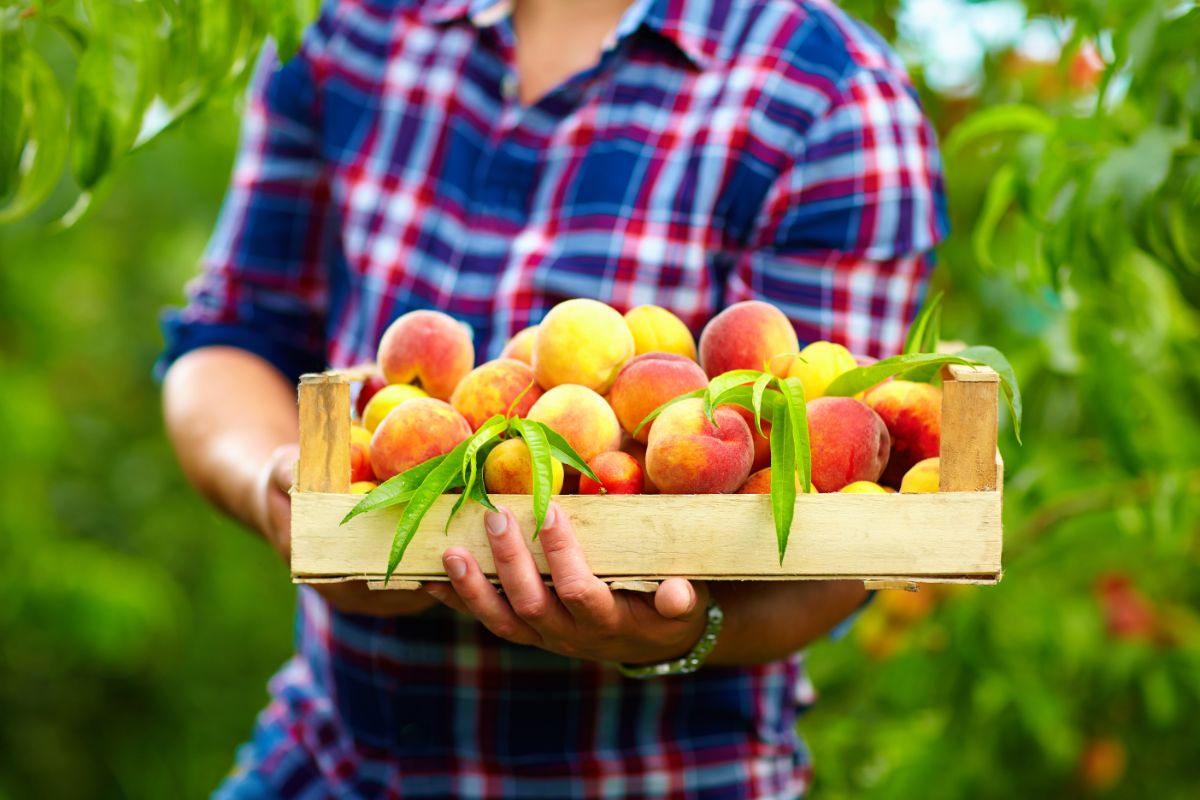 Fruits don't ripen well if they're interrupted by cold temperatures (as in, temps in the 40's F or 4 to 5 C and lower). It's part of their natural ripening process. On the other hand, once they're ripe, a lot of fruits won't last very long, especially if they're very ripe or overripe.
The following fruits are particularly cold-sensitive, so ripen them on the counter first, then put them in the refrigerator after they are ripe. Then, they'll be ripe and ready to eat.
Avocados
Kiwis
Peaches and Nectarines
Plums
Pears
Plumcots
Tomatoes* (Yes! We know we keep putting them on all the lists, but they have exceptions, and one of them is that tomatoes CAN be stored in the fridge after ripening if you want—but try not to keep them there for long because they lose flavor and get mealy. And they should never go in the fridge before they are ripe. If you're going to put tomatoes in the fridge, they should be completely ripe or over-ripe.)
Fruits to Store in the Refrigerator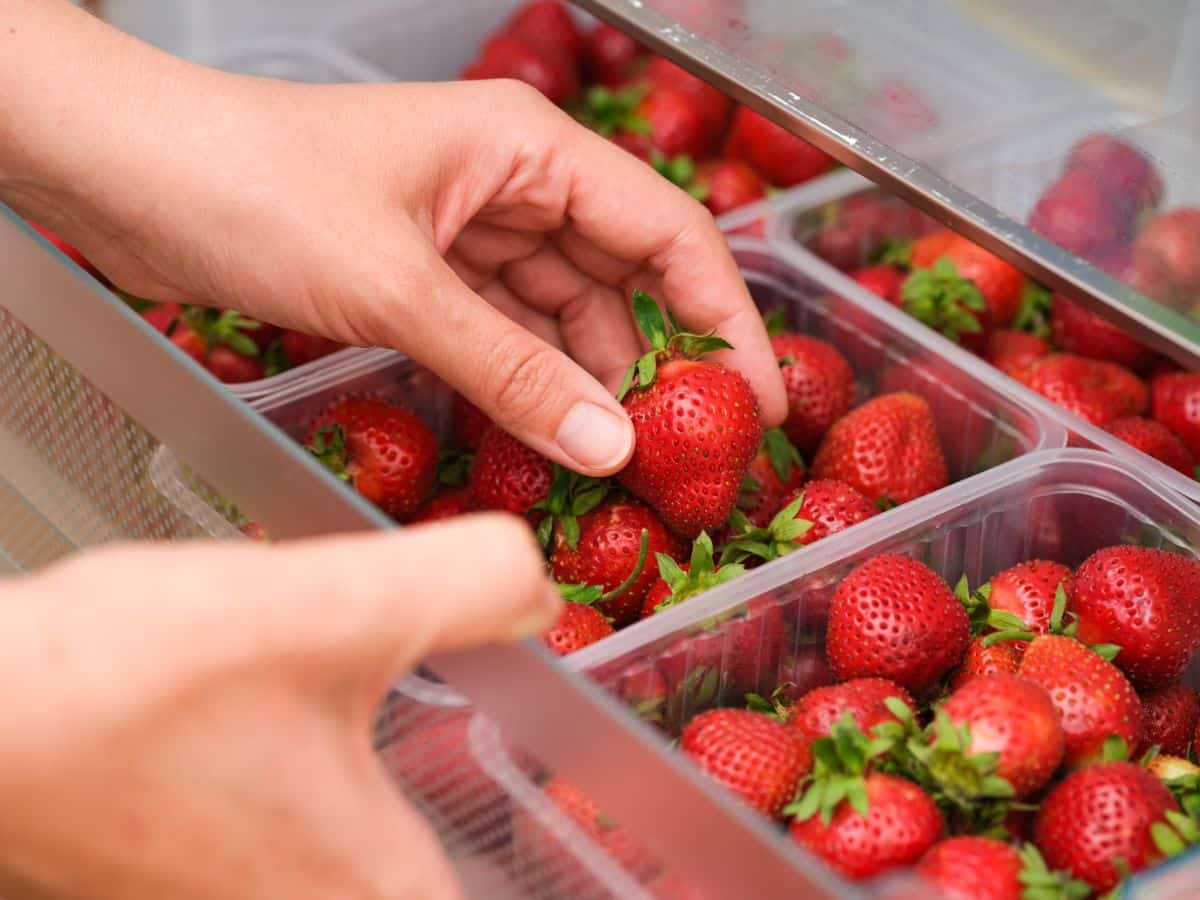 Some fruit should be stored in the refrigerator. This applies mostly to berries, but some others, too:
All types of berries, including strawberries, raspberries, blackberries, mulberries, and blueberries.
Apricots
Apples, if storing for more than one week
Asian pears
Cherries
Figs
Grapes
Vegetables to Store in the Refrigerator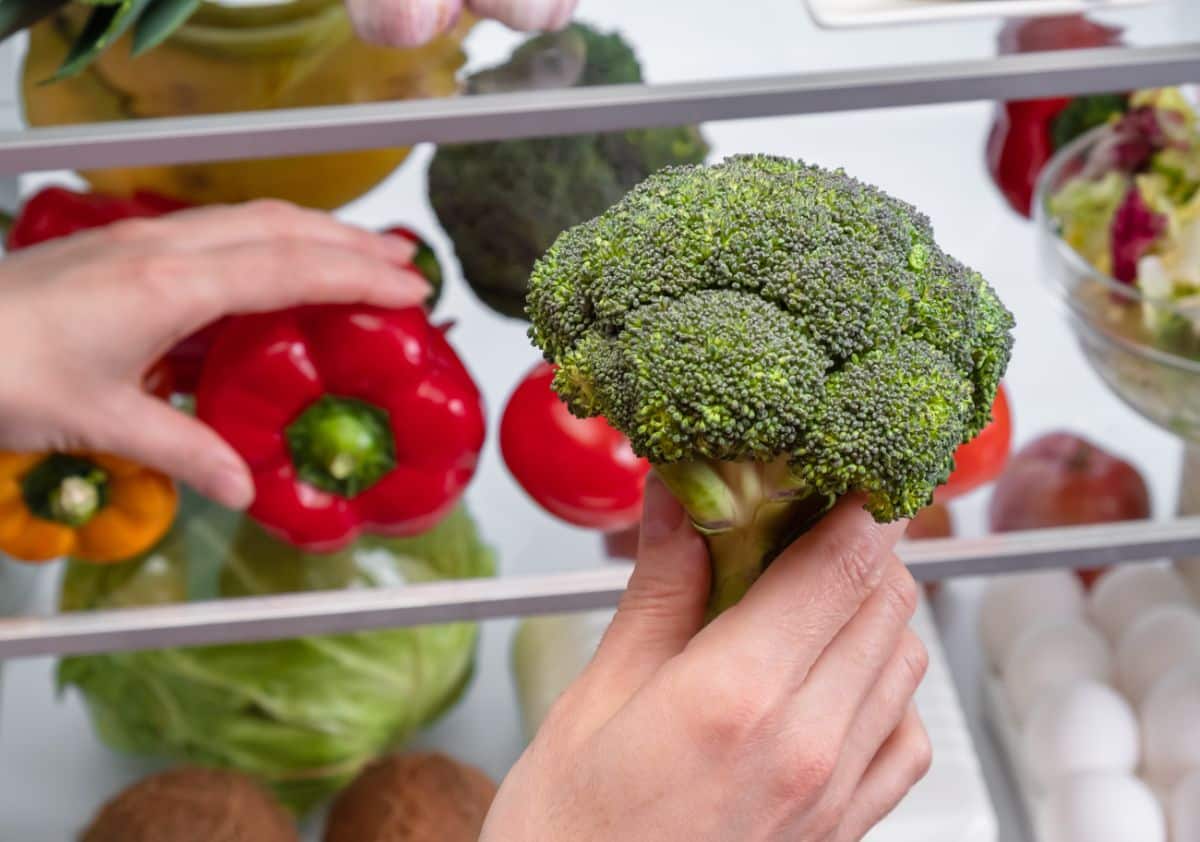 This is the biggest group of vegetables. Most vegetables should be stored in the refrigerator, so again, if in doubt, the refrigerator is the right choice for vegetable storage. These vegetables should be stored in the fridge for sure:
Artichokes
Asparagus (stores well with ends in water)
Fresh beans, including green beans and string/snap beans
Beets
Carrots
Endive
Broccoli
Brussels sprouts
Cabbage
Kale
Chard
Cauliflower
Celery
Green onions and scallions
Most herbs (except mint and basil)
Lettuce
Any type of leafy vegetable similar to lettuce, kale, or chard, including Chinese cabbage, napa cabbage, arugula, et cetera
Leeks
Mushrooms
Peas (shelled and pod peas)
Radishes
All types of sprouts or microgreens
Summer squash (including zucchini)
Corn
Important Tips for Fruit and Vegetable Ripening, Storage, and Use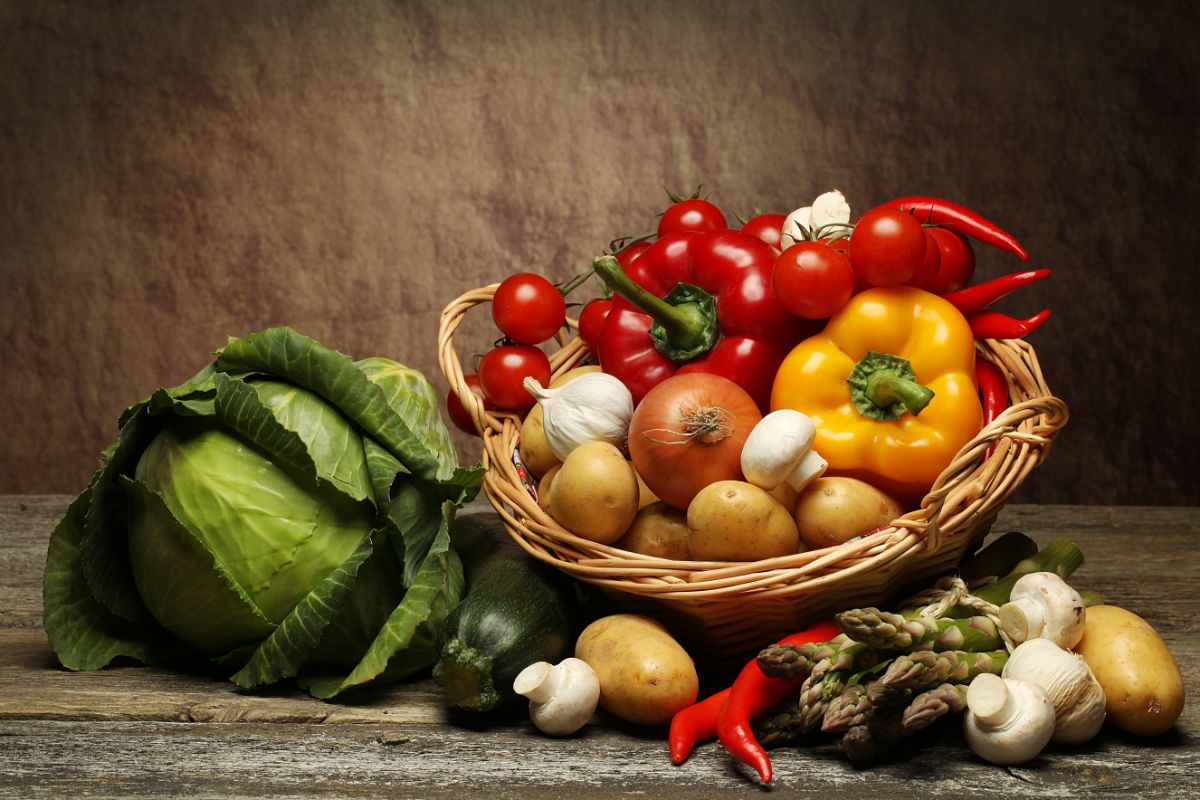 "Room temperature" can be cool room temperature. It doesn't have to be the spot that is warmest and coziest for you. It just needs to be cool to warm and not refrigerator temps. A cool pantry or area of the kitchen will help the room-temperature fruits and vegetables last a bit longer.
For herbs, they are best stored with their stem ends in water. Treat them much as you would cut flowers. Do not let leaves be submerged in the water—strip off any low leaves that would touch the water.
Ripe fruit that has been refrigerated (including tomatoes!) tastes best if they are allowed to come up to room temperature before eating.
Don't take ripened refrigerated fruits in and out of the fridge. Just bring them out when they are being eaten, or they will condensate and start to break down, and then they won't store as long in the fridge.
All fruits and vegetables should be stored in the refrigerator, regardless of storage advice, after they've been cut or prepared.
Fruit and vegetables should be stored separately from each other in different bags.
Fruit and vegetables on the counter should be in different bowls.
The exception to number seven is if you want an ethylene-producing fruit to help ripen a vegetable or fruit that is sensitive to ethylene. For example, apples produce ethylene, so they can help peppers and tomatoes ripen.
Things that produce a lot of ethylene should be kept away from vegetables that are sensitive to it because it will cause them to over-ripen and degrade and decay faster. For example, sweet potatoes, broccoli, and lettuce are sensitive to ethylene, so storing them with ethylene producers like apples, tomatoes, bananas, and avocados will shorten the life span of those (and most other) vegetables.
Leave distance and air space to separate fruit and vegetables (due to ethylene).
Anything stored in the refrigerator will have its best quality and texture if it is used within three days, though it should be good for a week and up to two weeks for many things.
Refrigerator-stored fruits and vegetables should be in perforated bags and stored separately by type.
In the refrigerator, vegetables should be stored in a vegetable drawer. Fruits should be stored in a fruit drawer. This is why most refrigerators have two crisper drawers.
On the counter or for room temperature storage, store fruit and vegetables out of direct sunlight and away from heating units.
Storing room-temperature fruit in a paper bag helps keep them moist and prevents moisture loss.
If you need to ripen fruit faster, put an apple or banana with the fruit you want to ripen. Avocados work, too, but bananas and apples (in that order) produce the most ethylene and ripen things the fastest.
Refrigerating fruit or vegetables that are recommended for room temperature storage will cause enzyme actions that result in a loss of flavor, mealy texture, and cold damage that stops ripening.
Even tomatoes that are put into the fridge ripe will degrade in flavor and texture and become less flavorful.
Bulb vegetables like onions and garlic should be stored in a well-ventilated area in a ventilated container with airflow (a box with holes or a milk crate, for example).
Tubers like potatoes and sweet potatoes should also be stored with good air circulation and in a breathable bag or container, like paper.
Eggplant, cucumbers, and peppers can be stored in the refrigerator, though they are best at room temperature and last longest that way. If you refrigerate them, use them in 3 to 5 days, and don't take them out of the refrigerator until you are ready for them.
Most fruits and vegetables should not be washed before they are stored or refrigerated.
Lettuce can do well if washed before refrigerating, but only if it is thoroughly dried. The same goes for leafy greens.
Tomatoes can be washed in vinegar to keep them healthier while they ripen if they came out of the garden. This should not cause issues and should not stop underripe or unripe tomatoes from ripening.
Wait to wash berries until you are ready to use them.
Good Produce Storage Saves Money and Reduces Food Waste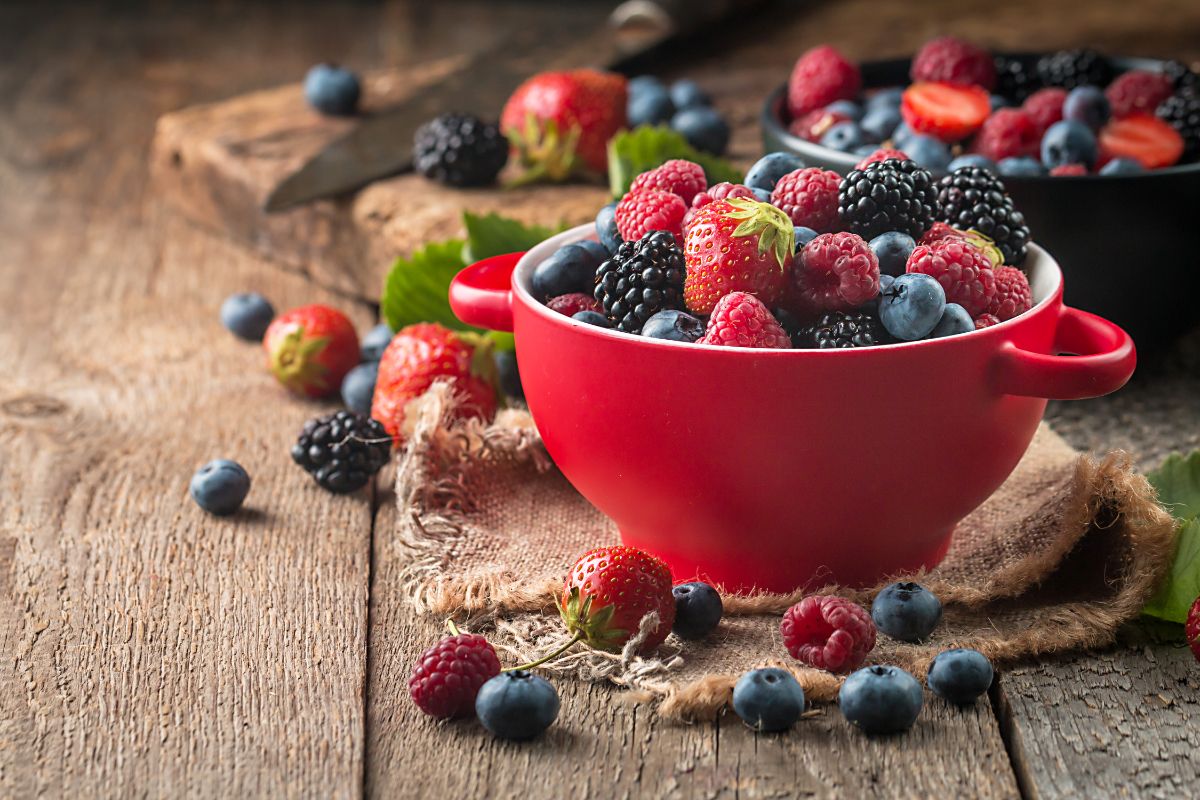 Knowing how to store your homegrown or even store-bought fruits, berries, herbs, and vegetables saves you money and reduces food waste (which is a huge problem these days). Good storage maximizes the life span of fruits and vegetables. It also ensures that you are eating your vegetables and fruits at the peak of ripeness, flavor, and nutrition.
Certainly, learning how best to store your produce pays off in the long and the short run.