Floriography, or the "language of flowers," first gained popularity with the publication of the book 'Le Langage des Fleurs' in 1819. But, while flower symbolism is mostly associated with the Victorian era, sweethearts have been using flowers and plants to communicate secret meanings for centuries. And this charming love language can still be used to craft bouquets, bridal arrangements, and flower displays to express hidden meanings to loved ones.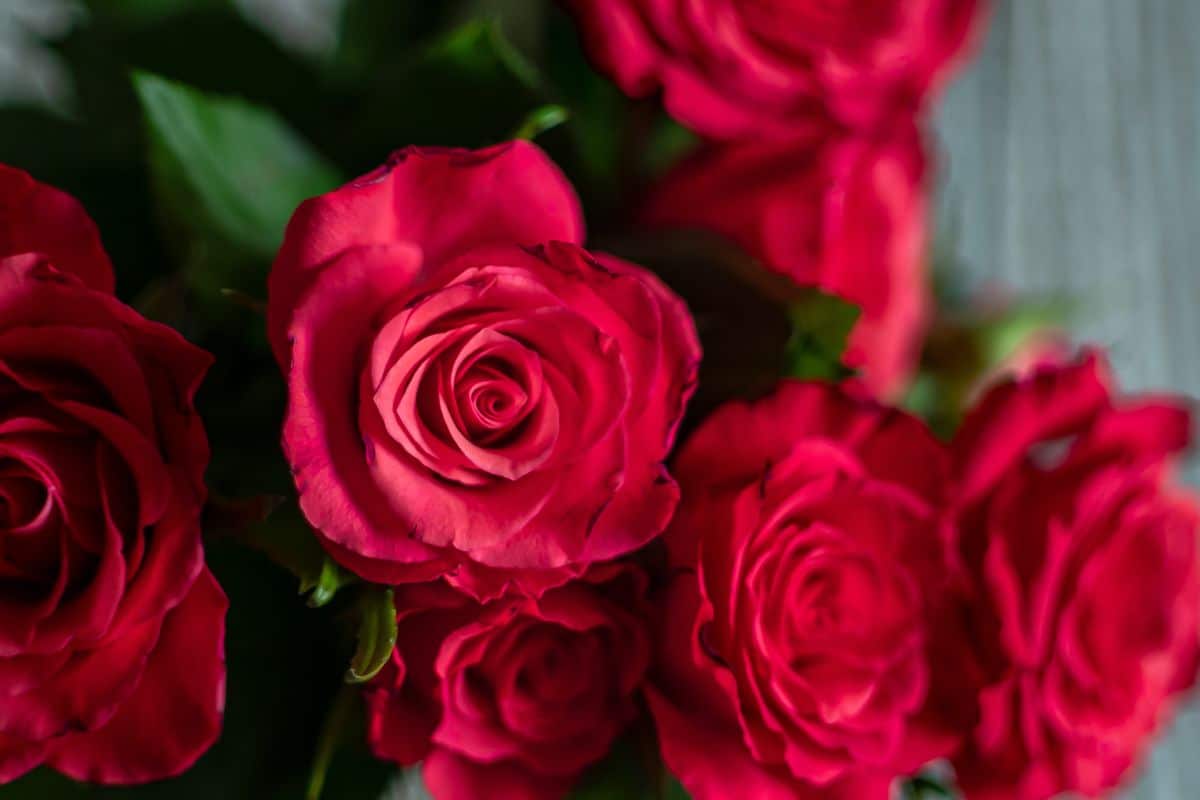 If you want to be "fluent" in the language of flowers, there's a lot of symbolism and subtlety to master, and flowers can be used to communicate both positive and negative sentiments. You can always pick up a more thorough book on floriography later, but to get you started, this quick guide will introduce you to some of the most popular plants to include in a bouquet if you want to say, "I love you."
Jump to:
25 flowers and plants to say "I love you"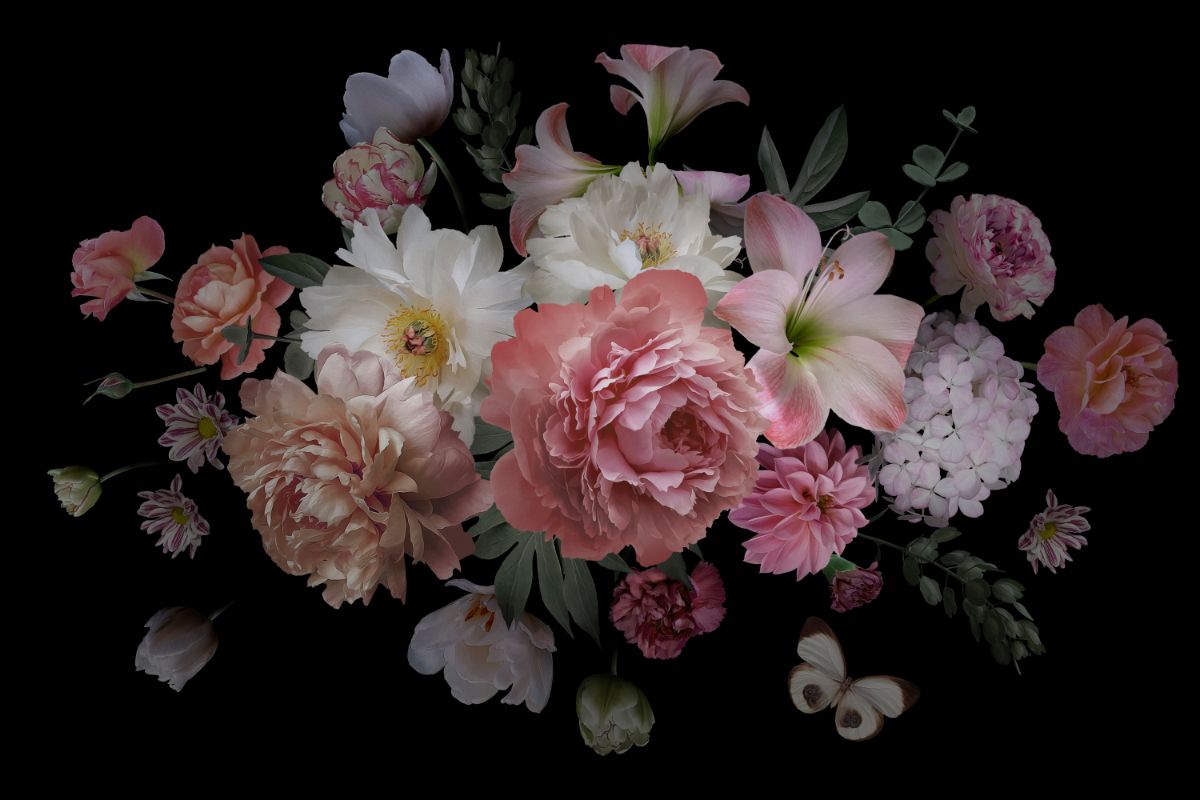 The symbolic meaning of plants is often suggested by the way they grow or the particular physical attributes of the plant itself. For instance, climbing plants like ivy and honeysuckle are often used to impart feelings of fidelity, constancy, and attachment. Flower color can also have a particular meaning, so pay attention to the colors of your flowers when crafting bouquets for your sweetheart.
1. Arborvitae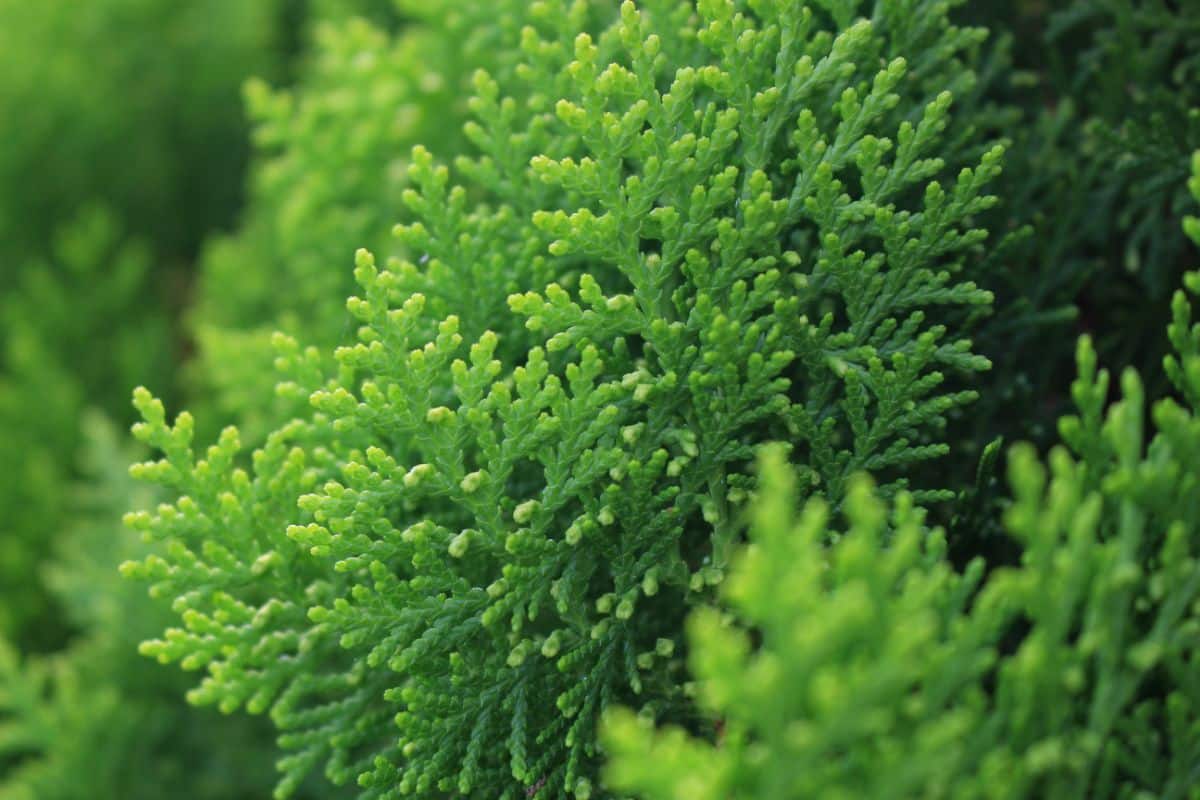 In floriography, many plants and flowers are used to express romantic love, but arborvitae is more commonly used to communicate the platonic love of friendship. These steadfast trees grow quickly, but like the sheltering arms of a true friend, they remain evergreen throughout the year, no matter the changing seasons.
Arborvitae are most often grown as landscaping shrubs or trees, utilized for their ability to provide privacy and a living screen around gardens and yards. These fast-growing plants can grow about 1' per year, and they often stretch over 30' tall. Clip a few cuttings of arborvitae and add them to your bouquet to say, "I cherish our friendship!"
2. Asters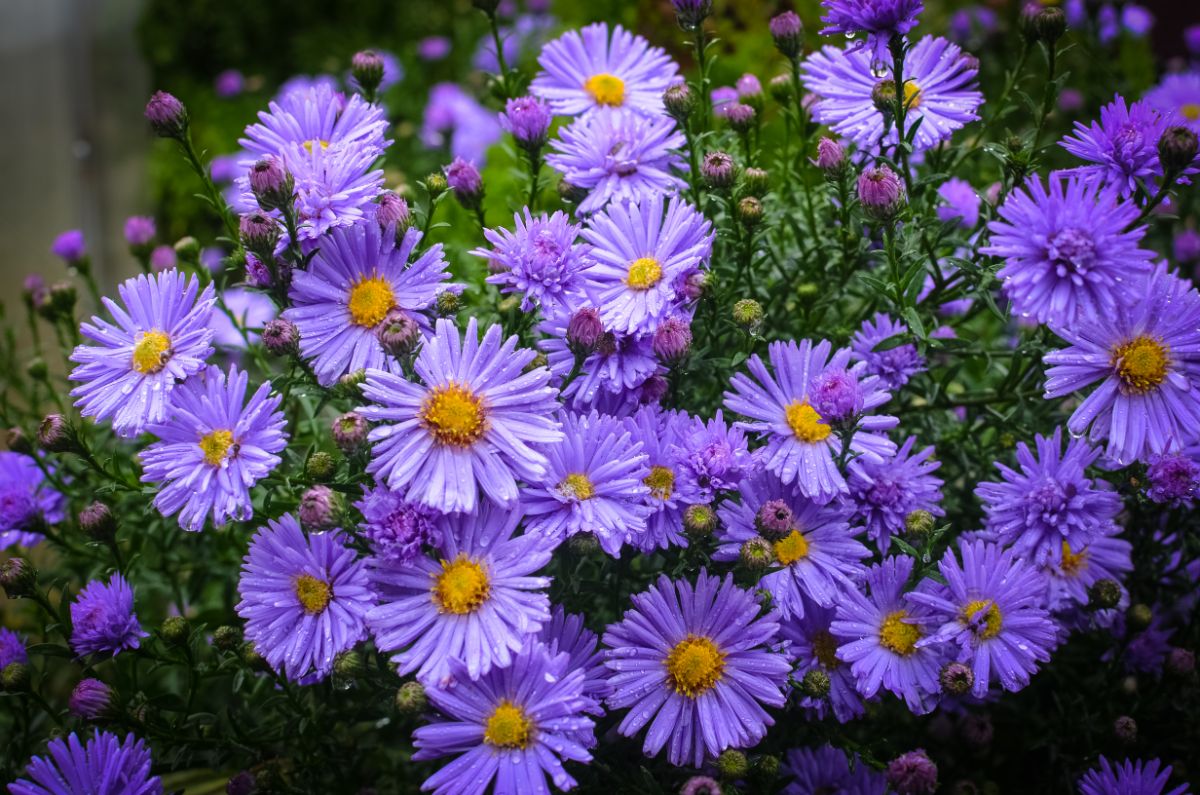 Asters come in a range of colors, including purple, pink, and white, and they're a common sight in autumn gardens where their dainty petals can't help but delight. In symbolic terms, asters are used to express delicacy as well as patient love. If gardeners want to enjoy asters, they need to be patient for the blooms to appear, and in bouquets, asters symbolize a love worth waiting for.
Many asters grow as native wildflowers, so they may already be growing in your garden. If not, you can always start asters from seed and keep them in your cutting beds. Asters look particularly pretty when planted with goldenrod, another favorite in autumn gardens.
3. Baby's breath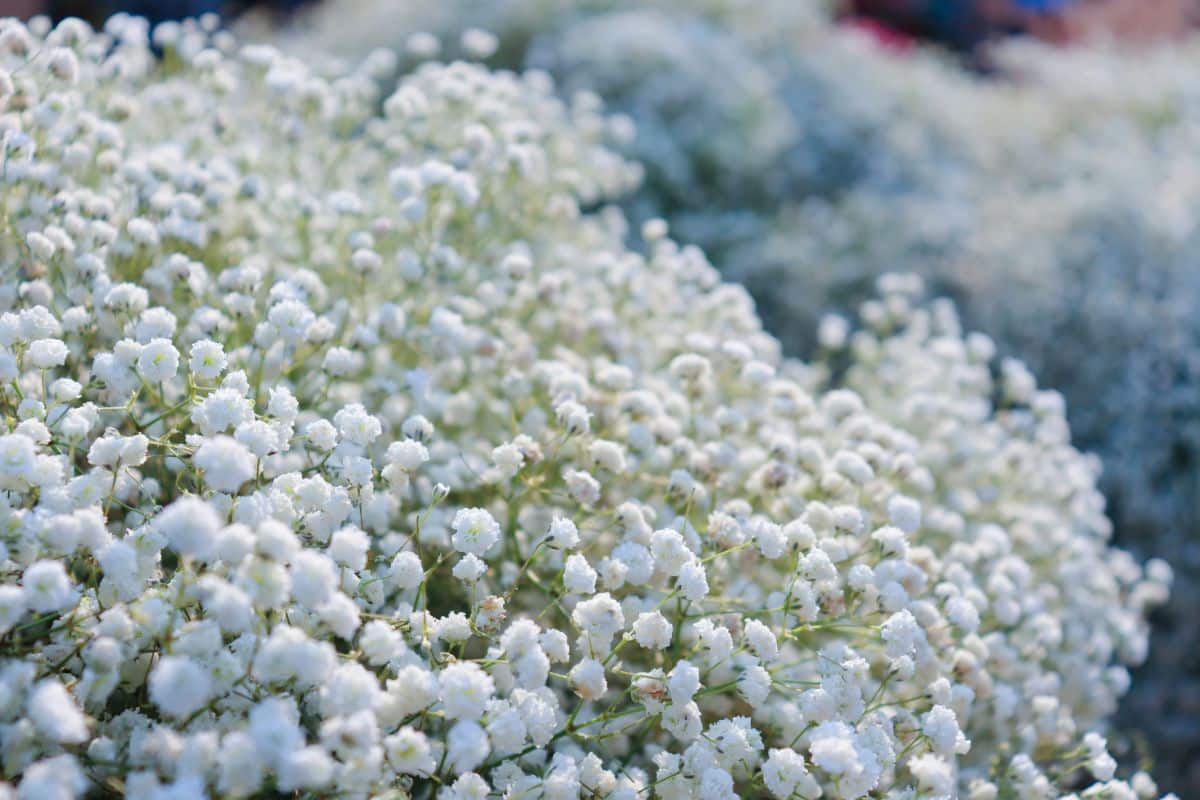 Baby's breath is commonly included in floral bouquets, and it's often paired with red roses. But using baby's breath in floral arrangements is a long-standing tradition in large part because this plant had an important meaning in the language of flowers. You see, baby's breath is used to express everlasting love, which helps explain why it's such a standard around Valentine's Day!
Baby's breath isn't as commonly grown in gardens as some of the other plants on this list, but it can be an attractive plant to keep, and its airy flower sprays always add a note of daintiness to garden designs. These plants prefer dry soil, but they are relatively undemanding overall. Plus, if you grow your own baby's breath, you can use it to create a budget-friendly bridal bouquet!
4. Basil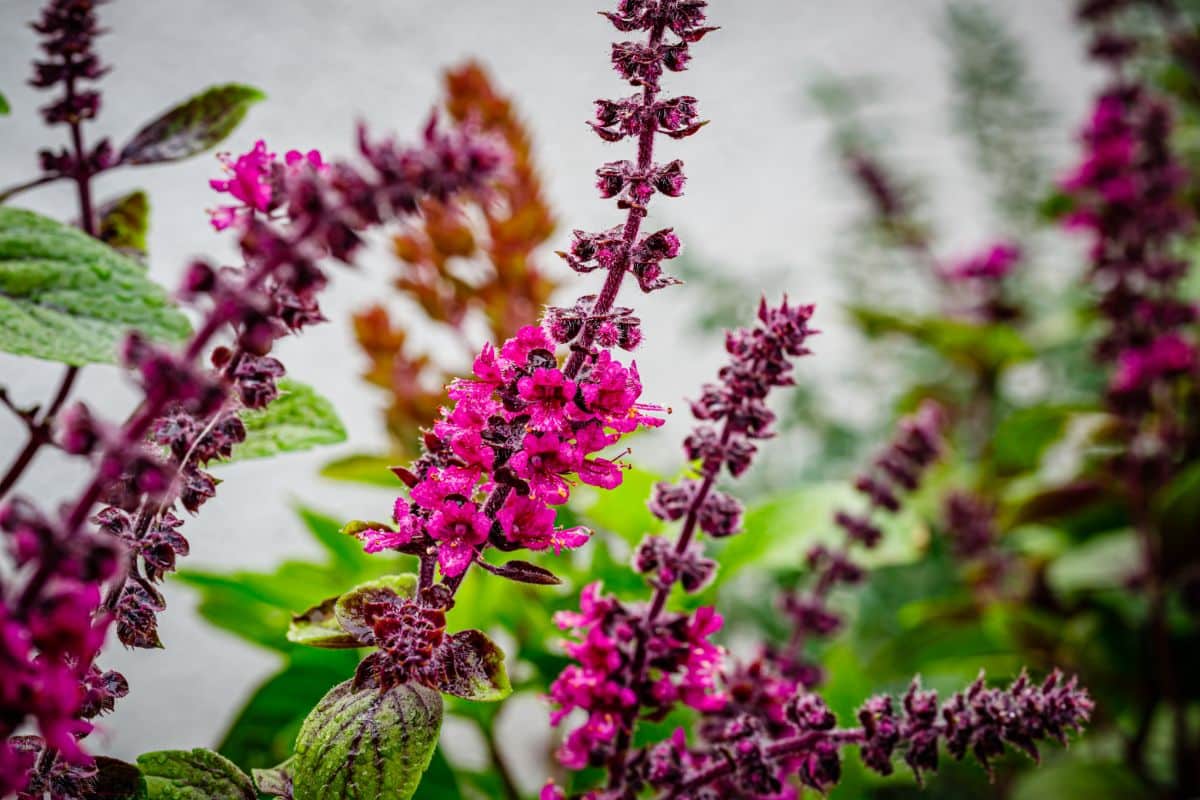 Basil is a versatile herb in the kitchen, but it also has a lot of uses in floral design. If you want to include basil in your arrangement, you'll need to consider the implications of culture, as some cultures associate basil with love, while others associate it with hate! In the language of flowers, however, basil leaves, and flowers are generally used to express good wishes.
Since basil is commonly kept as an edible herb, it can feel a bit strange to include it in a bouquet. But some basil varieties, like holy basil, Thai basil, and purple basil, are aesthetically pleasing plants, and they will look right at home in a flower vase. Of course, you can also use basil to make a homemade pesto to wish your loved ones well too!
5. Camellia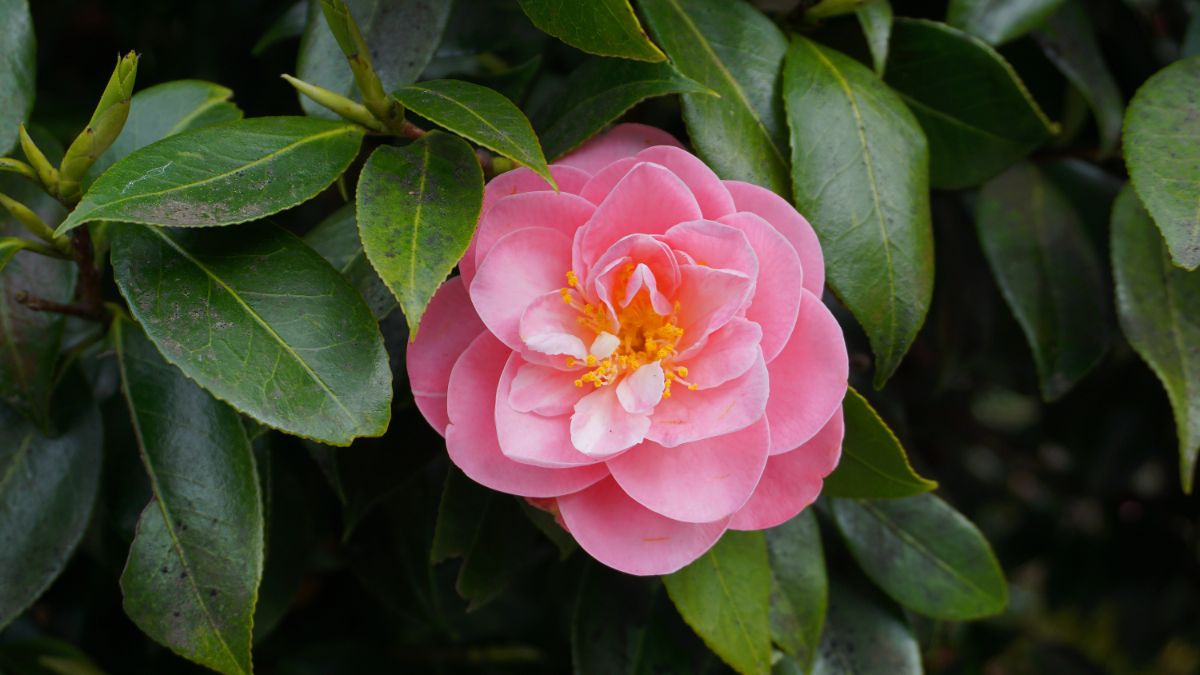 Camellias are staples in southern gardens, but since they only grow perennially in zones 7 to 10, they may be hard to keep in cooler climates. That said, if you can get your hands on some camellia blooms, they are useful for communicating a lot of different sentiments in bouquets. But when it comes to working with camellia flowers, the color of the petals is very important.
In floriography, pink camellias express longing, while red camellias symbolize a more passionate adoration, much like a flame in your heart. White camellias, however, are more symbolic of an innocent infatuation, and they can be used to say, "I like you a lot." With all of those loving meanings, making a bouquet out of multi-colored camellia blooms makes a lot of sense!
6. Carnation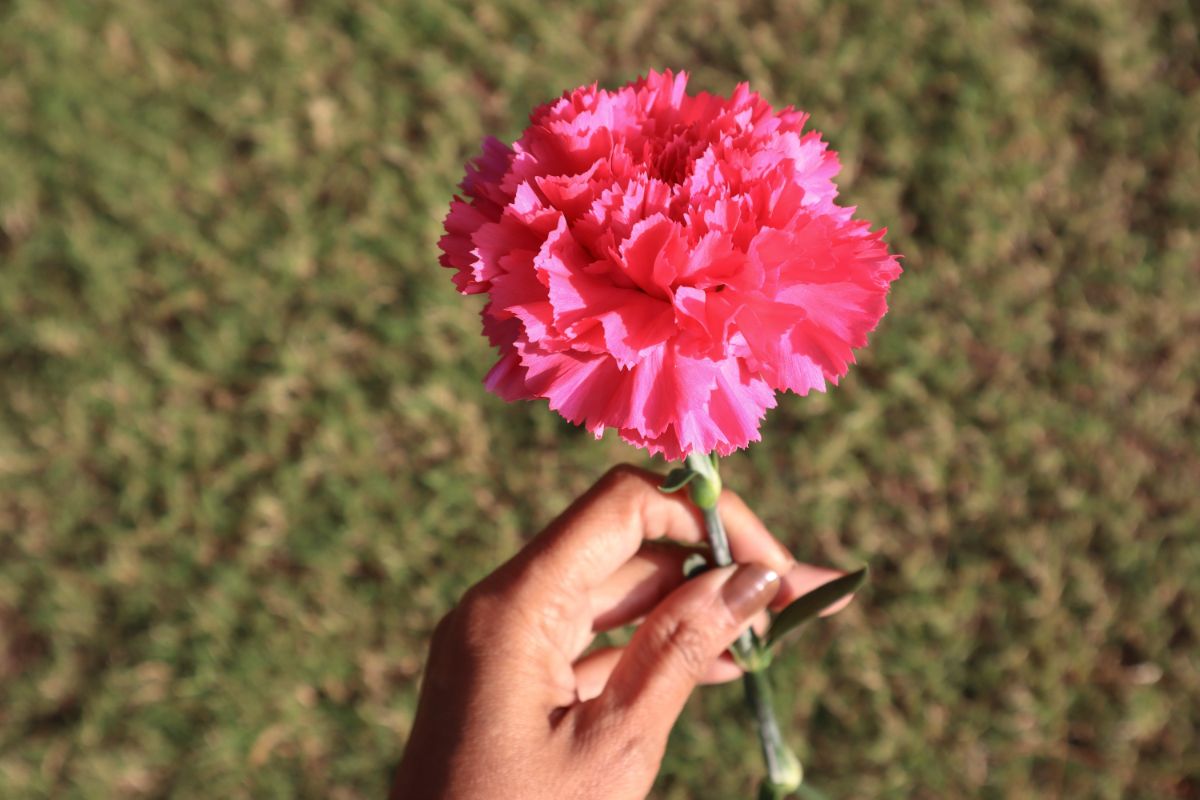 Like camellias, carnations are commonly used in floriography, but it's important to pay attention to the flower color when working with these plants. Some carnation blooms actually express negative sentiments, so stay away from striped or yellow carnations if you want to express romantic feelings.
Red carnations are a bit of a mixed bag as they can express both heartache and deep love. White carnations are a little more straightforward, and they symbolize pure, innocent love without guile. But if you want to say, "I'll never forget you," pink carnations are the flowers you'll want to pick!
7. Red chrysanthemum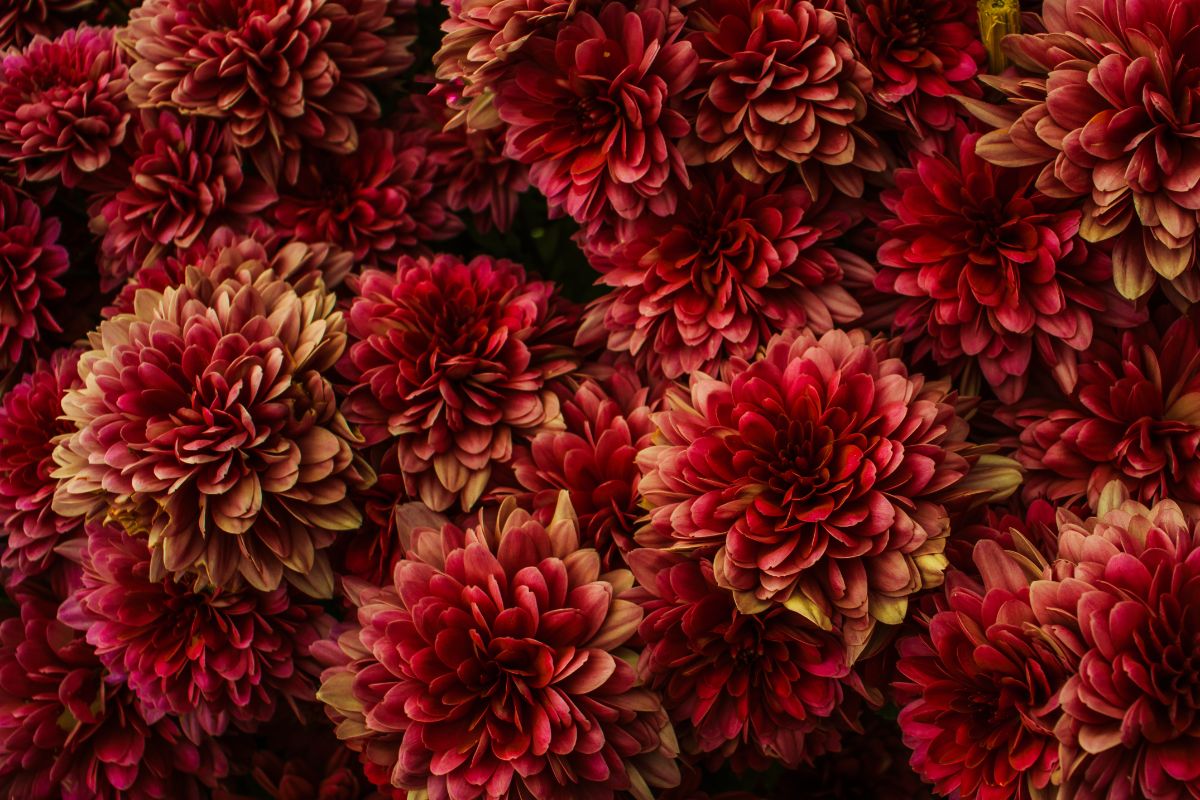 Chrysanthemums are common container garden plants, particularly in fall, when their colorful blooms blend in with the bright colors of autumn leaves. But mums can also be grown in garden beds, and they're a top choice for cutting gardens – especially if you want to use chrysanthemum flowers to send a subtle message to your sweetheart.
When using chrysanthemums in floriography, it's the red mums you'll need to be looking for. In bouquets, red chrysanthemums send a simple but important message, "I love you." Yellow chrysanthemums, however, communicate love that has gone awry.
8. Daffodil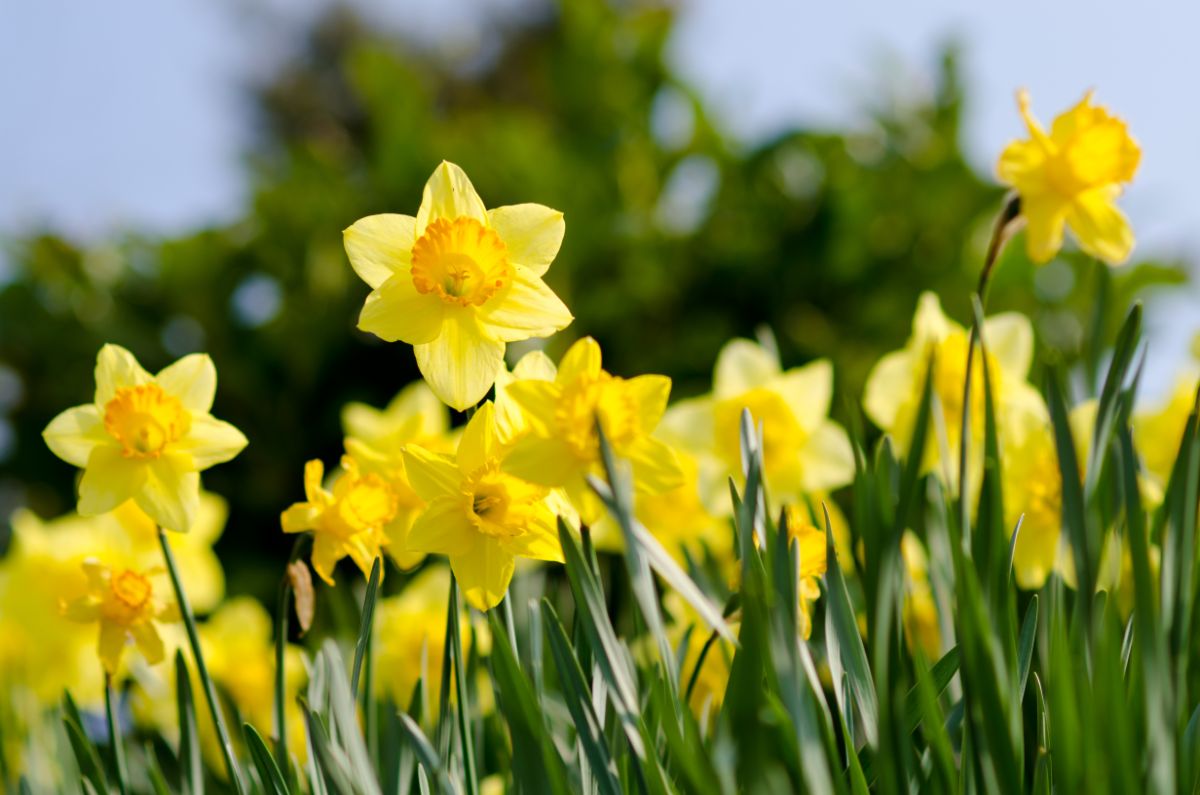 When spring arrives, daffodils are some of the first flowers to emerge in cutting gardens, so it's no surprise that they're commonly used in floral designs. But if you'd like to send a message to your loved ones, you may want to gift them a fresh bouquet of daffodils, which symbolizes regard and boundless love.
Daffodils are relatively easy to grow plants, but timing is everything if you want to get springtime blooms. Daffodil bulbs should be planted in autumn and allowed to overwinter outdoors. For a more colorful garden display, plant daffodil bulbs in large groupings composed of at least 10 to 15 bulbs each.
9. Daisy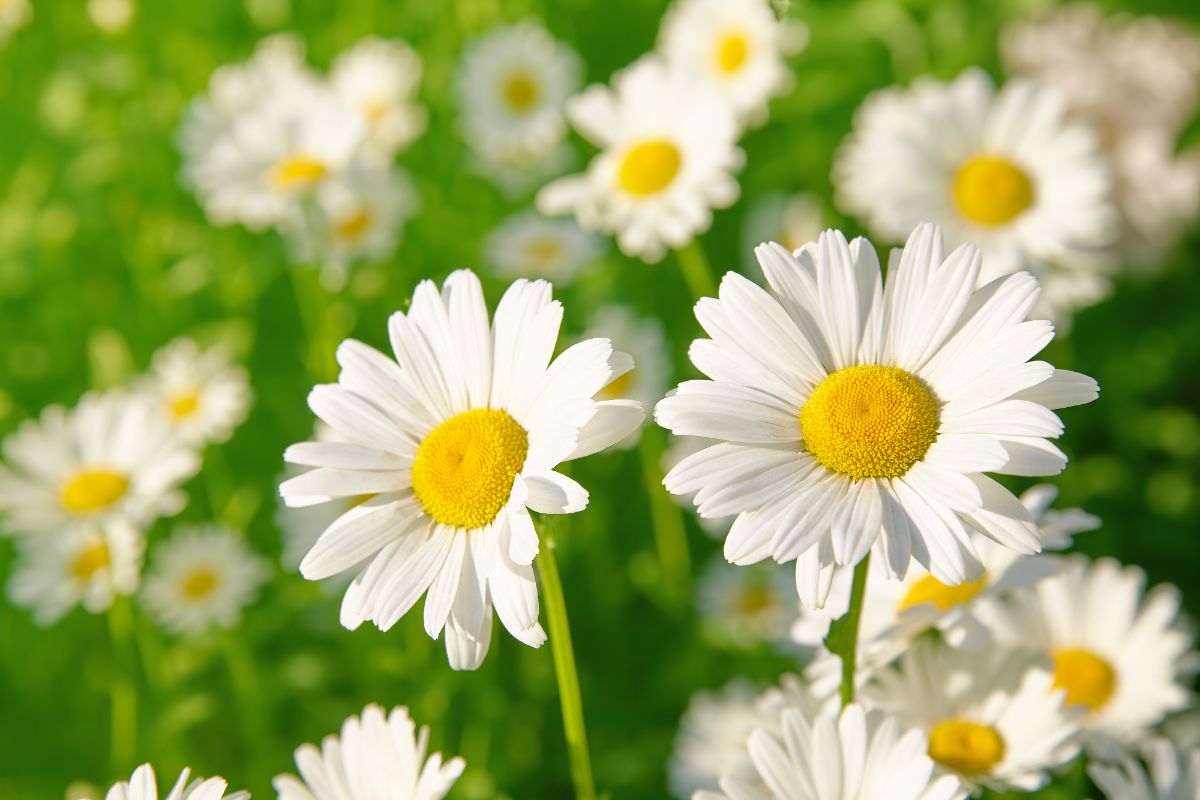 Daisies are always a favorite, thanks to their darling flower faces and easygoing nature. In floriography, daisies symbolize innocent love, as well as faithfulness and secrets kept between partners. While you can arrange daisies in a bouquet by themselves, you can also combine them with other symbolic plants, like baby's breath, to communicate a loyal and endearing love.
While daisies can be made into small hand bouquets, they can also be wound into dainty daisy chains or flower crowns. Daisies also make delightful, pressed flowers if you'd like to cherish your garden blooms for even longer!
10. Forget me not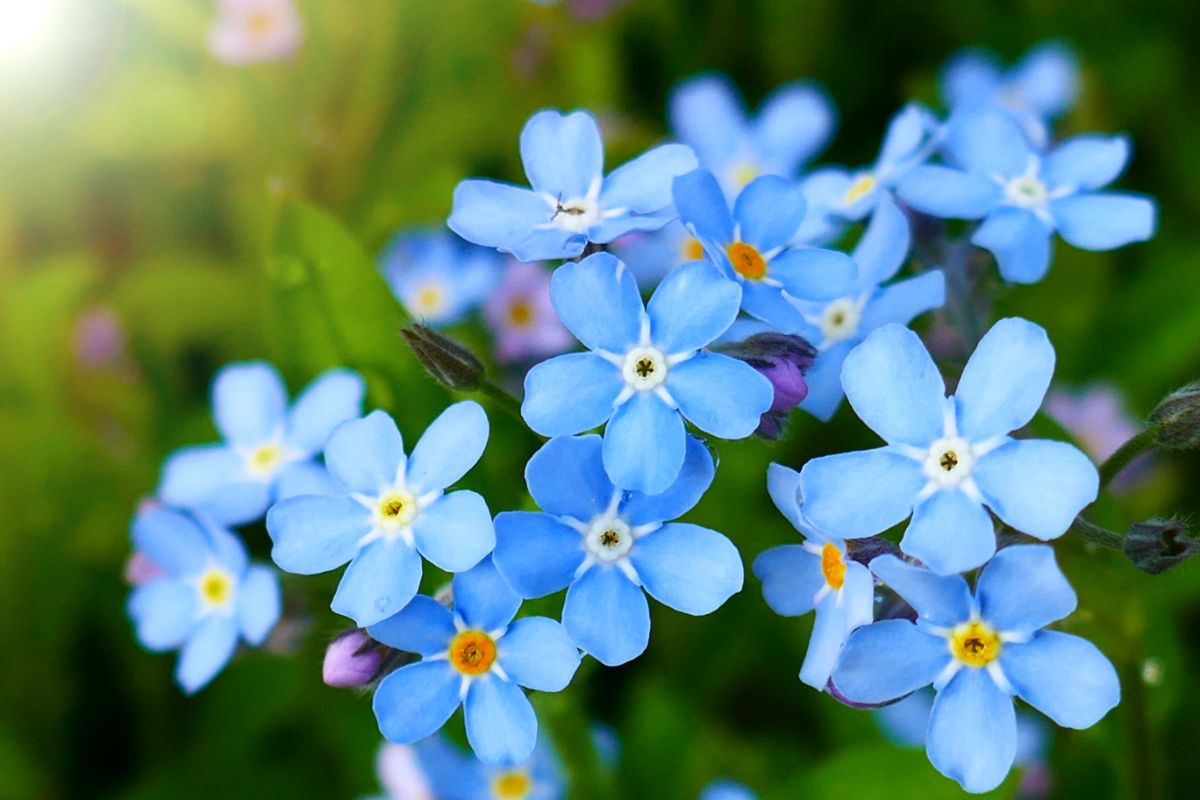 Forget me not's name doesn't leave a lot to the imagination when it comes to flower symbolism. These petite blooms symbolize enduring love and cherished memories, and they ask the recipient to "please remember me, no matter what!"
Forget me nots are easy-to-grow plants, and they readily sprout from seed, so there's rarely a reason to buy more expensive, pre-started plants. One interesting thing about forget me nots is that they have color-changing flowers. When the blooms first emerge, they are a pale, creamy color, but they are quick to blush pink, and then they turn a bright blue tone when they mature.
11. Gardenia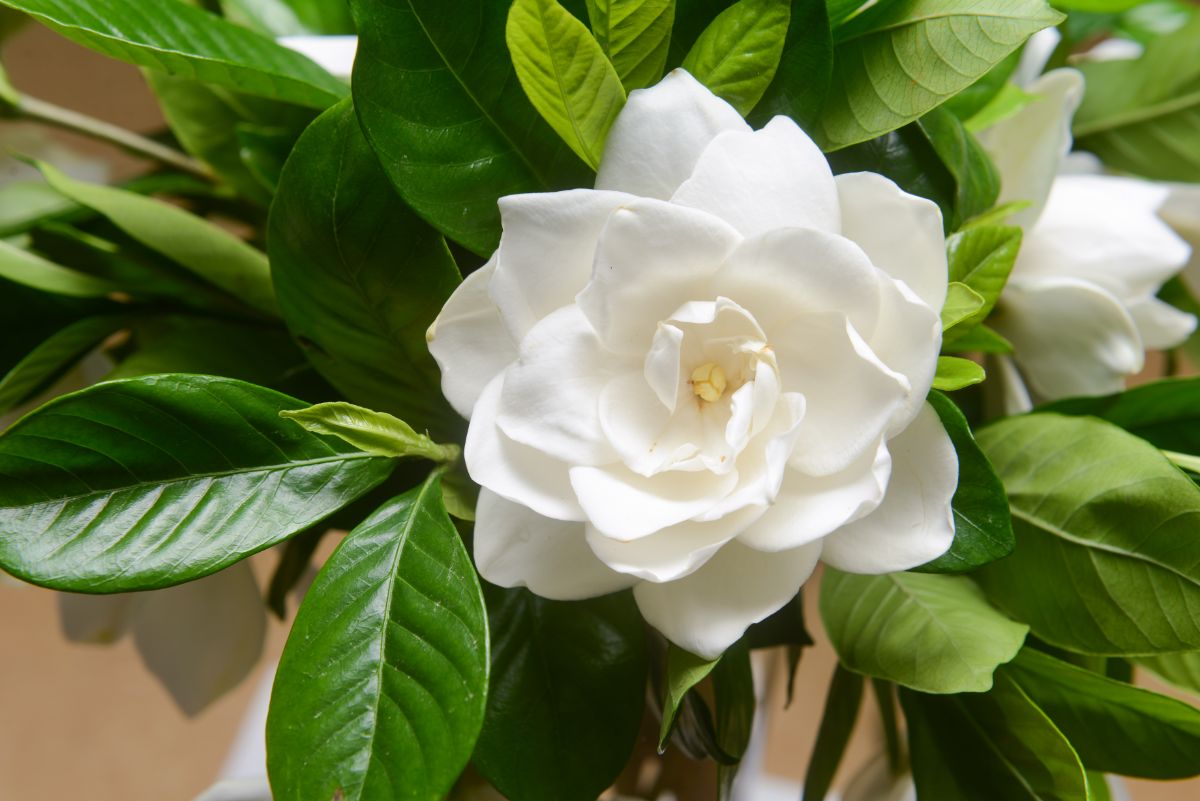 Like camellias, gardenias are heat-loving plants that don't grow well in cold gardens. But if you live in growing zones 8 to 11, gardenias are a bewitching plant to keep. Not only do they have stunning white flowers, but those flowers emit a heady fragrance that adds a magical feel to garden spaces.
In flower symbolism terms, gardenia blooms are used to represent a hidden love, but they can also tell your sweetheart, "I think you're special!" In vases and bouquets, gardenia blooms don't last very long, and they usually fade in about 2 to 4 days. So, be sure to cherish them while they last!
12. Globe amaranth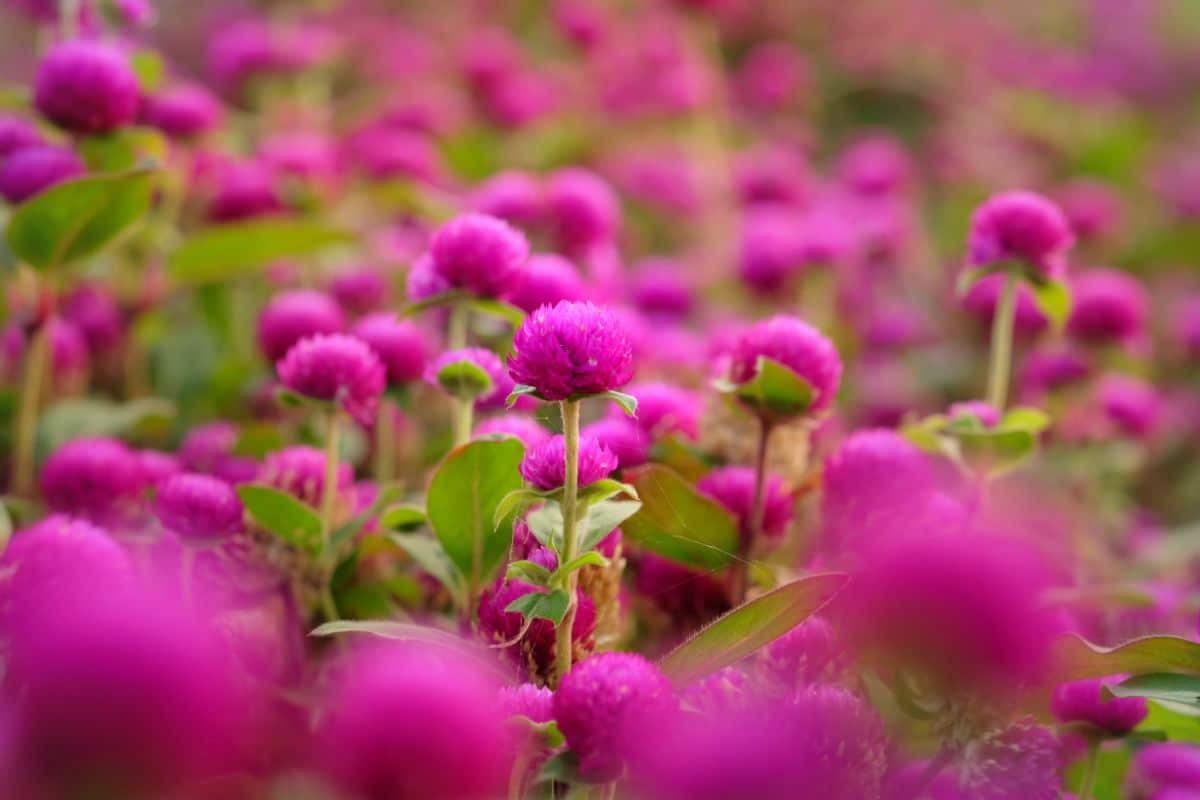 Amaranth plants have been used as symbols for eternity and immortality for generations, and globe amaranth is no exception. Compared to other amaranth varieties, globe amaranth stays relatively small, although plants can range in size from 8" to 48" in height. While some amaranth varieties are too large for container gardens, globe amaranth makes a fantastic border plant in garden beds, and it also looks becoming when grown in pots.
If you want to use globe amaranth in a bouquet, these tough plants communicate lasting love and endurance. With that sort of symbolism, globe amaranth is an obvious choice for bridal arrangements, but it also makes a lovely addition to anniversary arrangements.
13. Heliotrope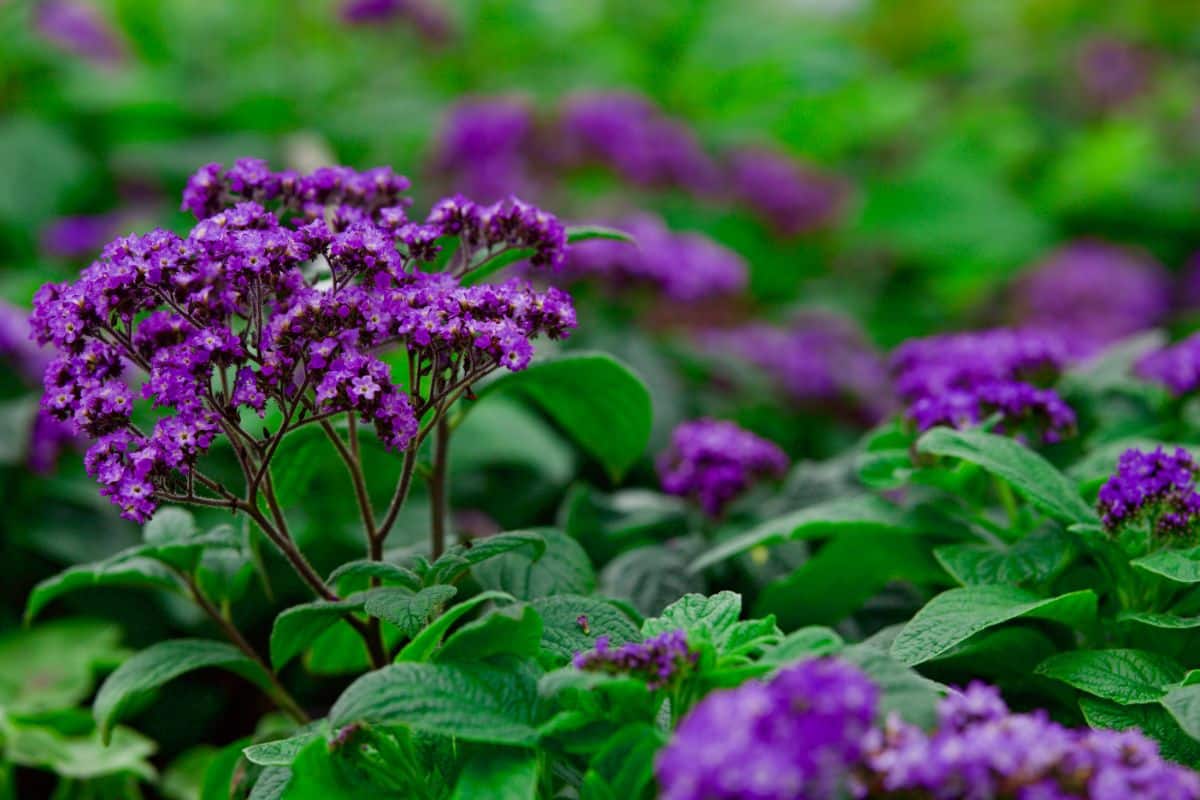 Heliotropes are top picks for fragrance gardens, where their broad yet colorful flowerheads impart a rich aroma with notes of vanilla and sweet marzipan. These plants are also always a hit with pollinators, and they have the interesting habit of moving with the sun. So if you think your heliotrope flowers are in a different position in the morning and the evening, you aren't imagining it.
Like globe amaranth and a few other floriography flowers, heliotropes symbolize devotion and lasting love. And, while these flowers look stately in an arrangement on their own, they coordinate beautifully with other symbolic flower specimens, like camellias, gardenias, and jasmine. Plus, they grow well in pots!
14. Honeysuckle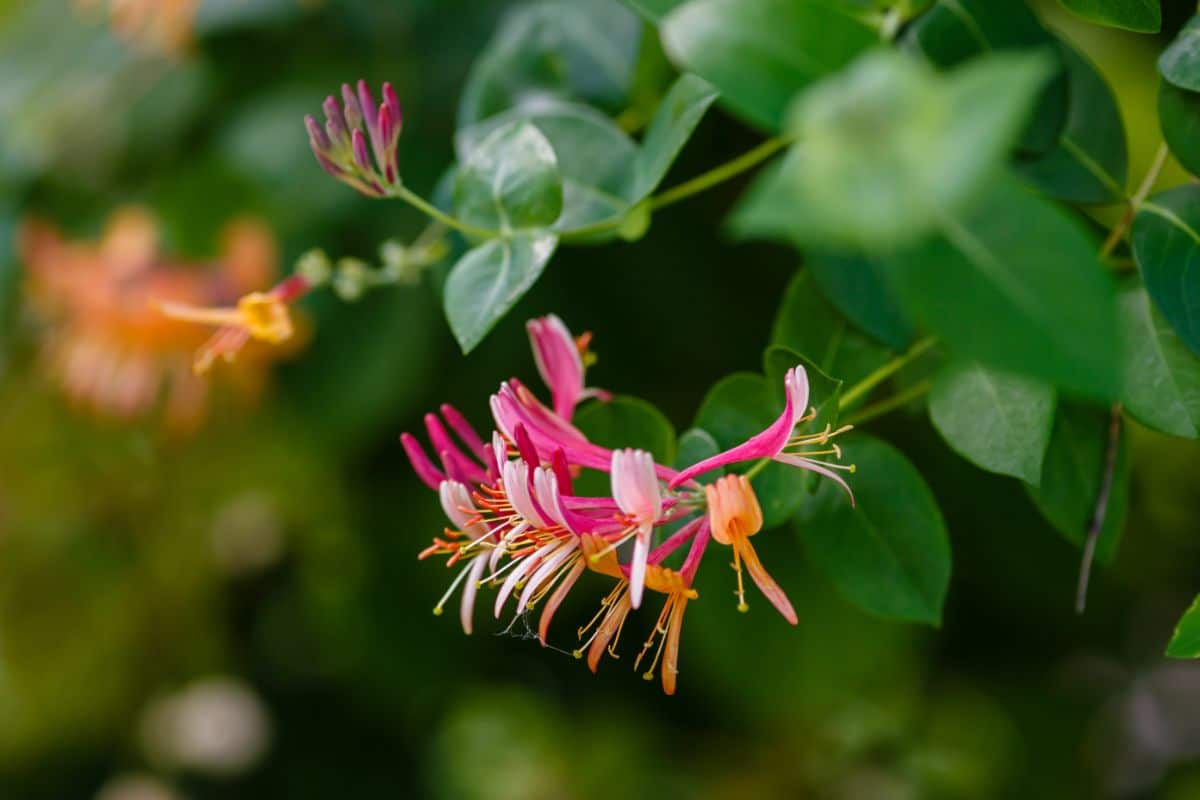 Honeysuckle's growth habit gives us a hint of what this plant symbolizes. When allowed to grow wild, honeysuckle will often trail and twine its way over fences and railings, and it holds tight no matter the weather. In symbolic terms, honeysuckle signifies loving bonds and commitment.
There are many different types of honeysuckle, and not all of them are vining plants. But if you want to be true to the rules of floriography, you'll need to seek out vining honeysuckle varieties for your arrangement. Just remember that some varieties of honeysuckle, such as Japanese honeysuckle, are invasive plants, and they can rapidly spread if you're not careful when gathering them.
15. Ivy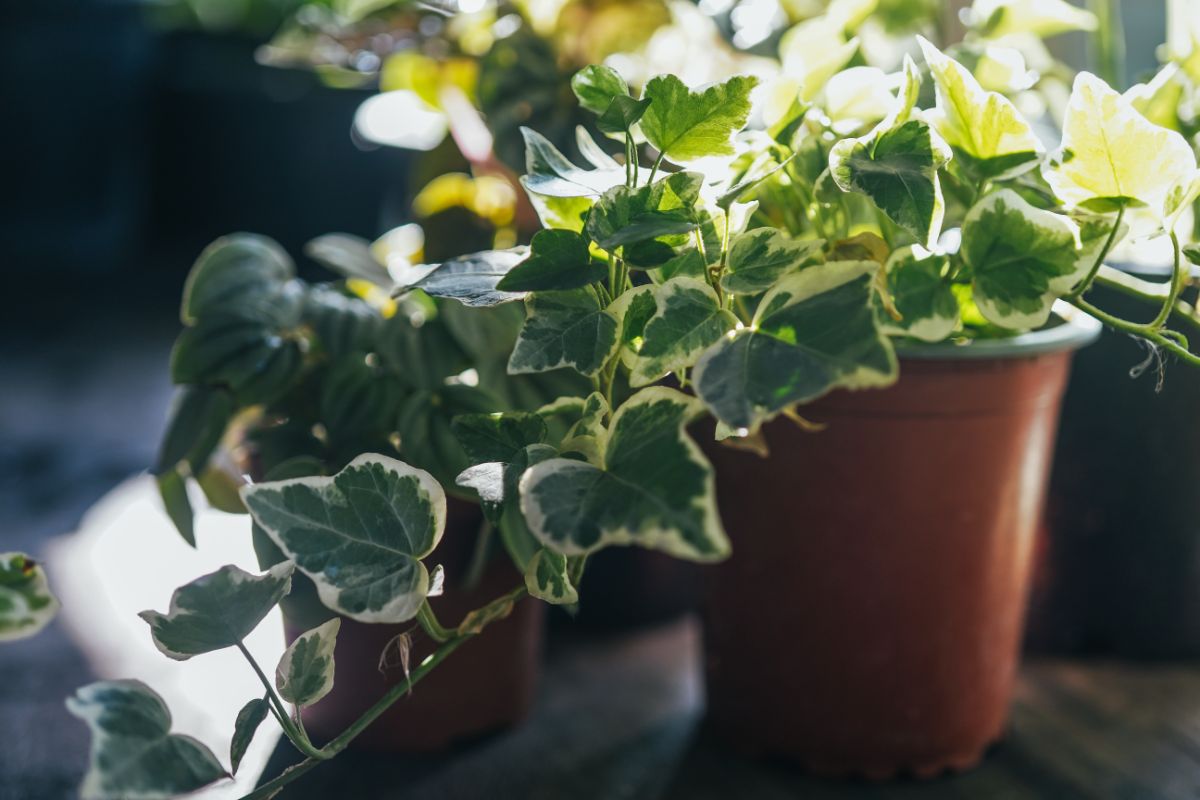 Like honeysuckle, ivy is a vining plant that tends to spread, and once it's established in garden beds, it's quite difficult to eradicate. These plant characteristics lend themselves well to plant symbolism, and in the language of flowers, ivy is used to suggest deep affection, loyalty, and friendship.
While there are other types of ivy that you can grow as vines or low-maintenance groundcovers, one of the most common ivy varieties to keep in yards is English ivy. This plant is known for its leathery, palmate leaves and low maintenance needs, but it can also grow aggressively. To keep ivy from taking over, consider keeping your plants in hanging baskets or planters on your porch or patio.
16. Jasmine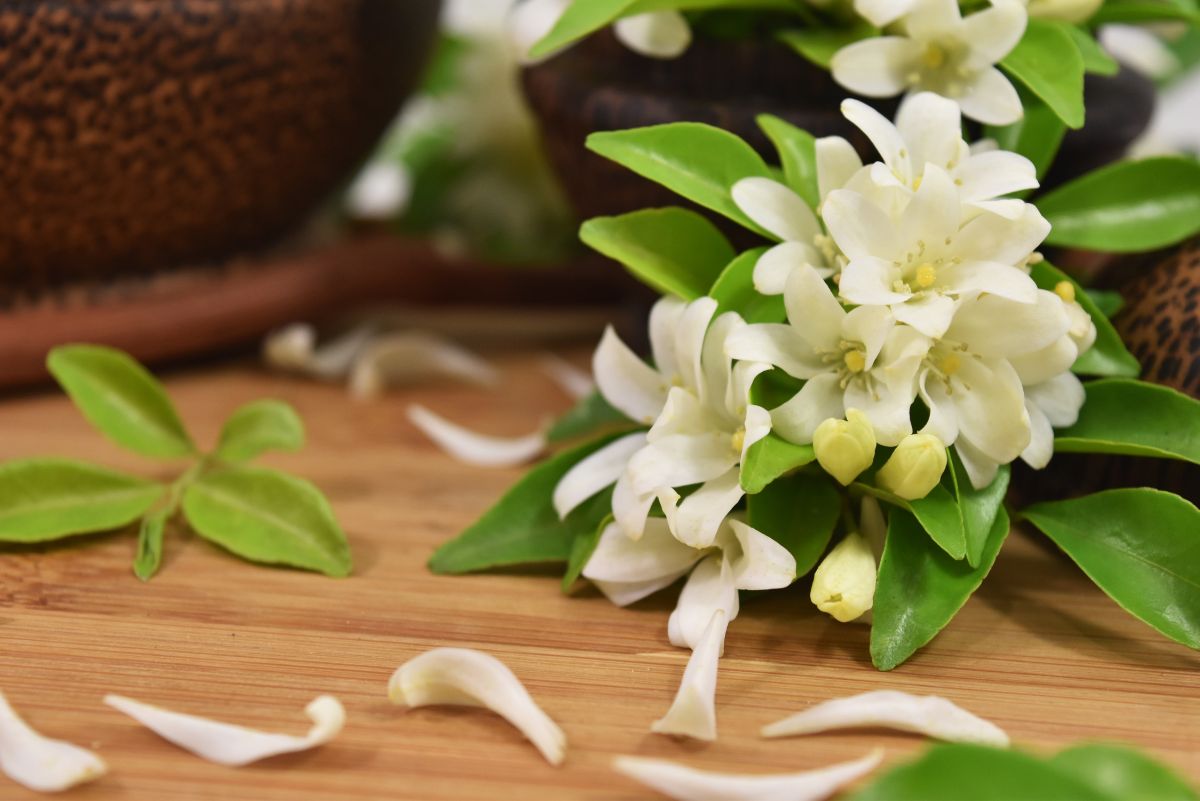 Gardeners in warm climates need to grow a jasmine plant or two. Not only do these plants add a graceful touch to garden landscapes, but their fine fragrance is irresistible in both flower gardens and floral arrangements.
Like some other plants on this list, jasmine is not particularly cold-hardy, but it can grow like a champ in growing zones 7 to 10. Many jasmine varieties are climbing vines, but some jasmine plants can be kept as groundcovers or specimen shrubs. If you want to use jasmine in floral arrangements, white jasmine signifies good feelings and innocent love, while yellow jasmine symbolizes grace and elegance.
17. Morning glory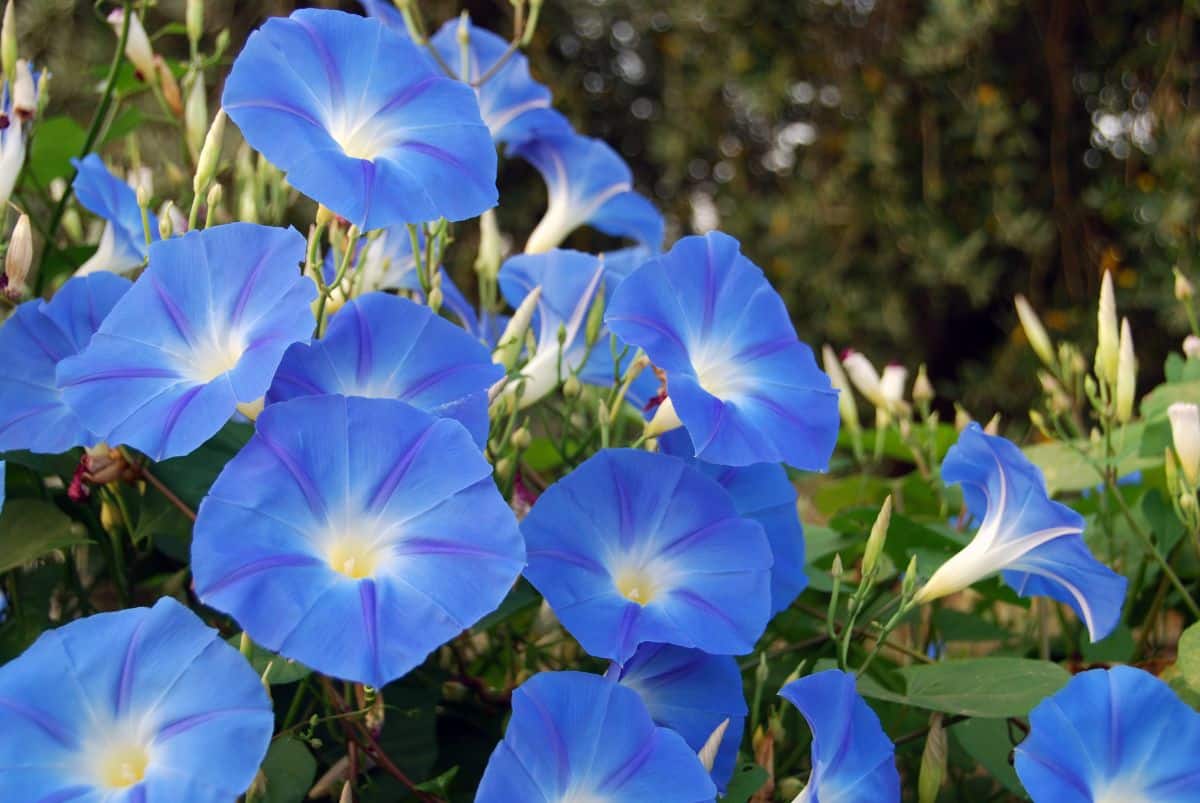 Morning glories have a simple charm to them, and in floriography, their message is simple too: affection. While morning glories aren't commonly used in flower arranging, they can be added to bouquets as long as you use a gentle touch. Morning glory blooms also press beautifully, or you can give your loved ones a package of morning glory seeds to express your love.
Most commonly, morning glories are started from seeds directly sown in garden beds. You can also start morning glories indoors, but this is much trickier as morning glory vines can rapidly twine over grow shelves and lights. After planting morning glories in your garden, make sure you provide them with sturdy support because these plants love to climb!
18. Moss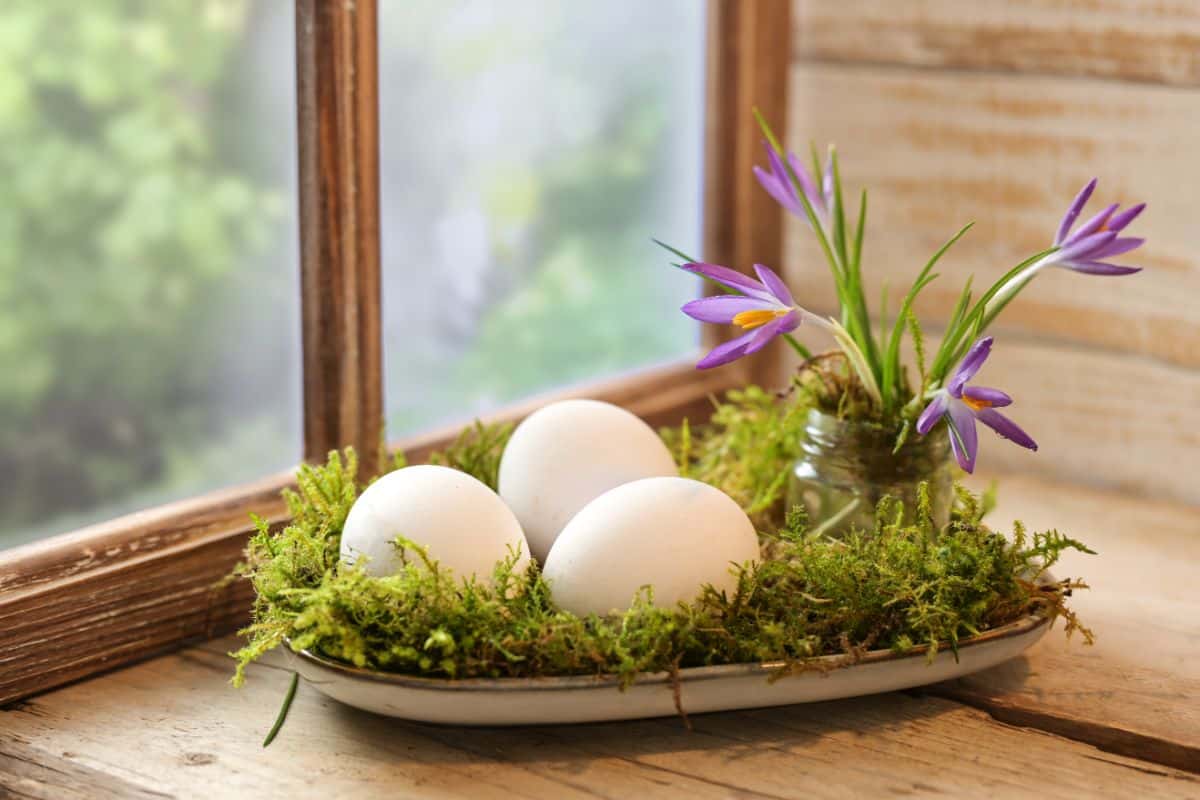 Moss is a less common choice in floral arrangements, but moss has a lot of aesthetic appeal, and it can be used as an accent to arrangements or to cloak flower stems in a bouquet. You can also use dried mosses in crafting or arrange attractive mosses in a terrarium and give it to friends or family.
Symbolically, moss represents maternal love, so it can be a good gift around Mother's day. There are many different types of ornamental mosses on the market, including Irish moss and Spanish moss, but you may also be able to forage for mosses in the wild. If you decide to collect wild moss, be sure to follow proper foraging protocols and never harvest more than 1/10 of the plants you find.
19. Red rose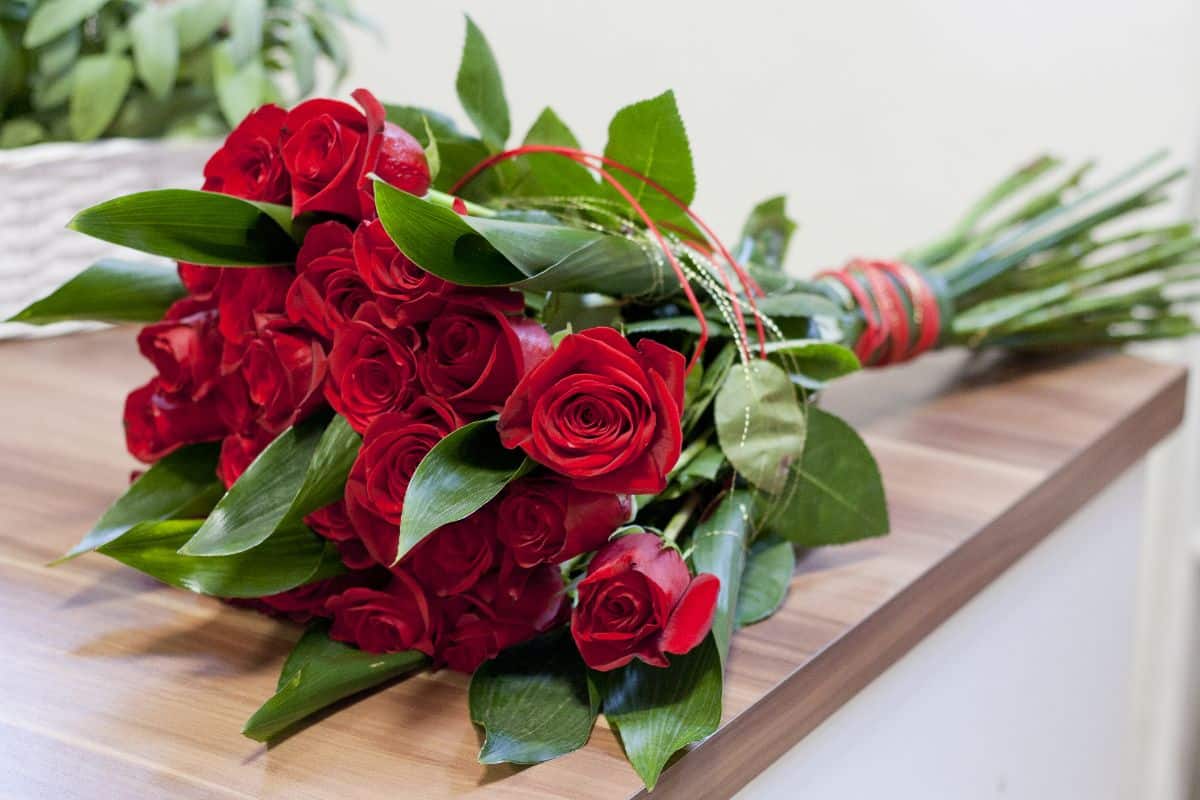 The quintessential flower for bouquet making, roses were so commonly used in the Victorian period for symbolism that their meaning is still widely remembered to this day. Red roses are commonly exchanged on Valentine's Day, and they make a popular gift on wedding anniversaries. But their message is a classic one: "I love you."
While red roses have a romantic meaning, some rose colors have a more negative connotation. Yellow roses, for instance, can symbolize infidelity, while dark crimson roses may suggest mourning. Pink roses and white roses have sweeter meanings and signify happiness and innocence.
20. Salvia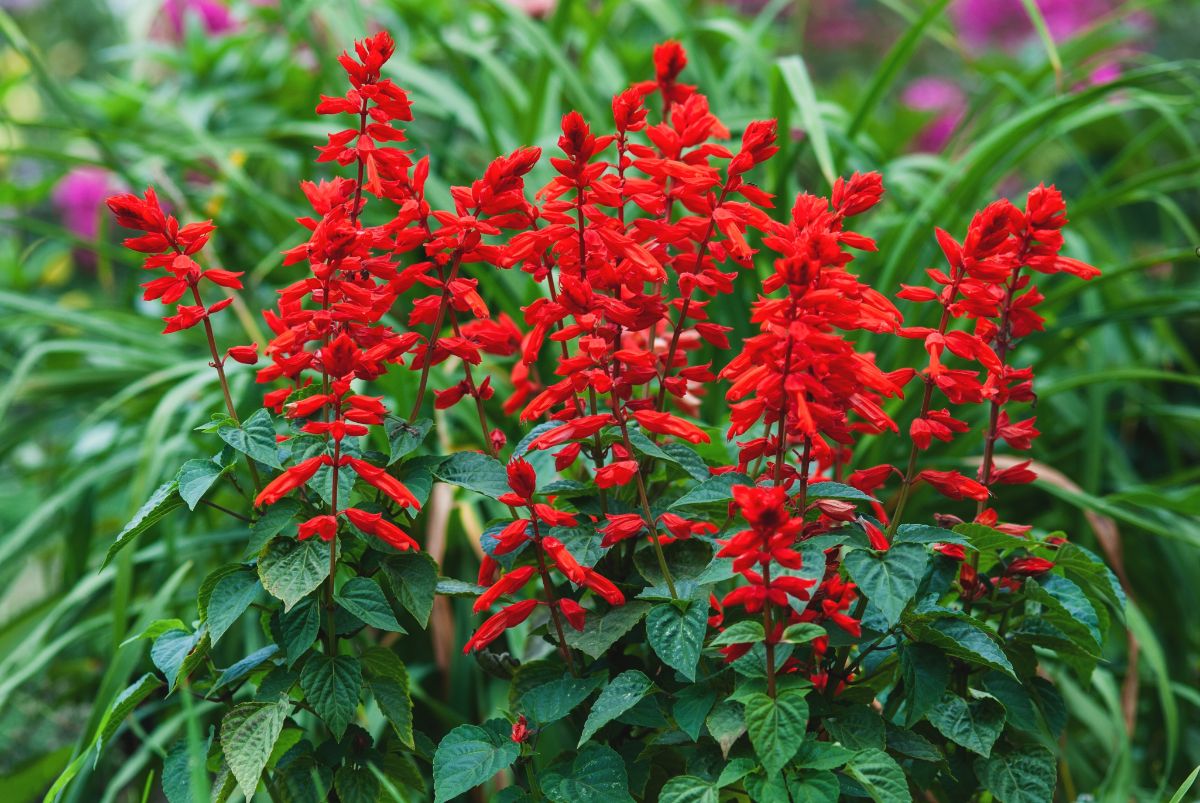 A common plant to grow in pollinator gardens, salvias come in a range of colors and sizes, and they are some of the best plants to grow if you want to attract pollinators to your space. These plants are also super easy to keep, and most salvias grow perennially, even in cooler locations.
As with roses, different colors of salvias have different meanings in floriography. Blue salvia, for instance, means, "I'm thinking of you," while you can tell your partner, "You'll always be mine," with red salvia.
21. Sorrel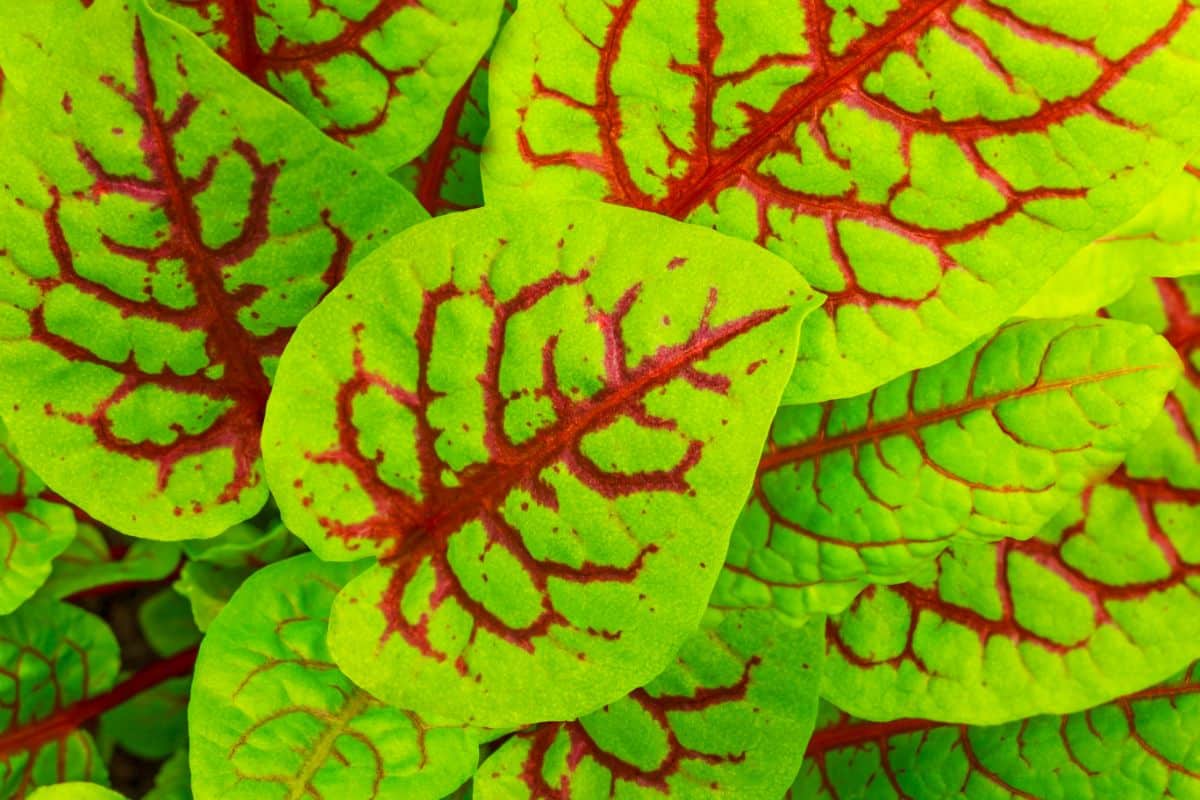 Sorrel is another less common plant to include in floral arrangements, but that's part of its charm. Many varieties of sorrel plants are grown as edibles, and their bright, lemony flavor adds an unexpected twist to salads and sandwiches. But certain types of sorrel, such as bloody dock, are very colorful, and they can add something unique when they're mixed into floral arrangements.
In the language of flowers, sorrel simply expresses affection, which can be romantic or platonic. If you don't want to use sorrel in bouquet making or vase displays, you can also use it to make salads, pesto, or other savory fare to tell your loved ones you're thinking of them!
22. Spearmint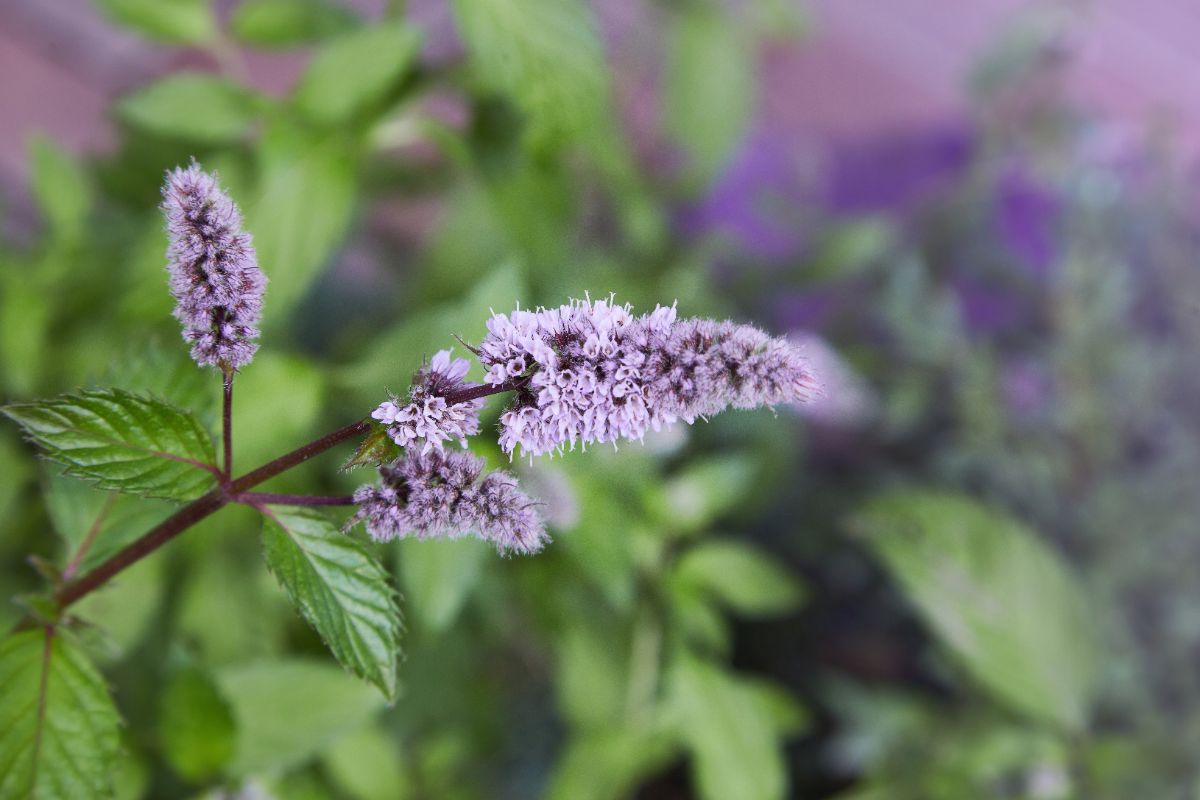 When spearmint is planted in a garden, it grows and grows and grows! Much like the love shared between two sweethearts, spearmint plants are built to last, and they communicate a warm affection when added to recipes and floral arrangements.
While spearmint leaves can draw the eye with their bright green coloration, you can also allow spearmint plants to flower and use the blooms in crafting and floral designs. To keep spearmint plants from spreading too vigorously in your garden, consider growing these mint plants in pots and snipping away a stem or two as you need them.
23. Dwarf sunflower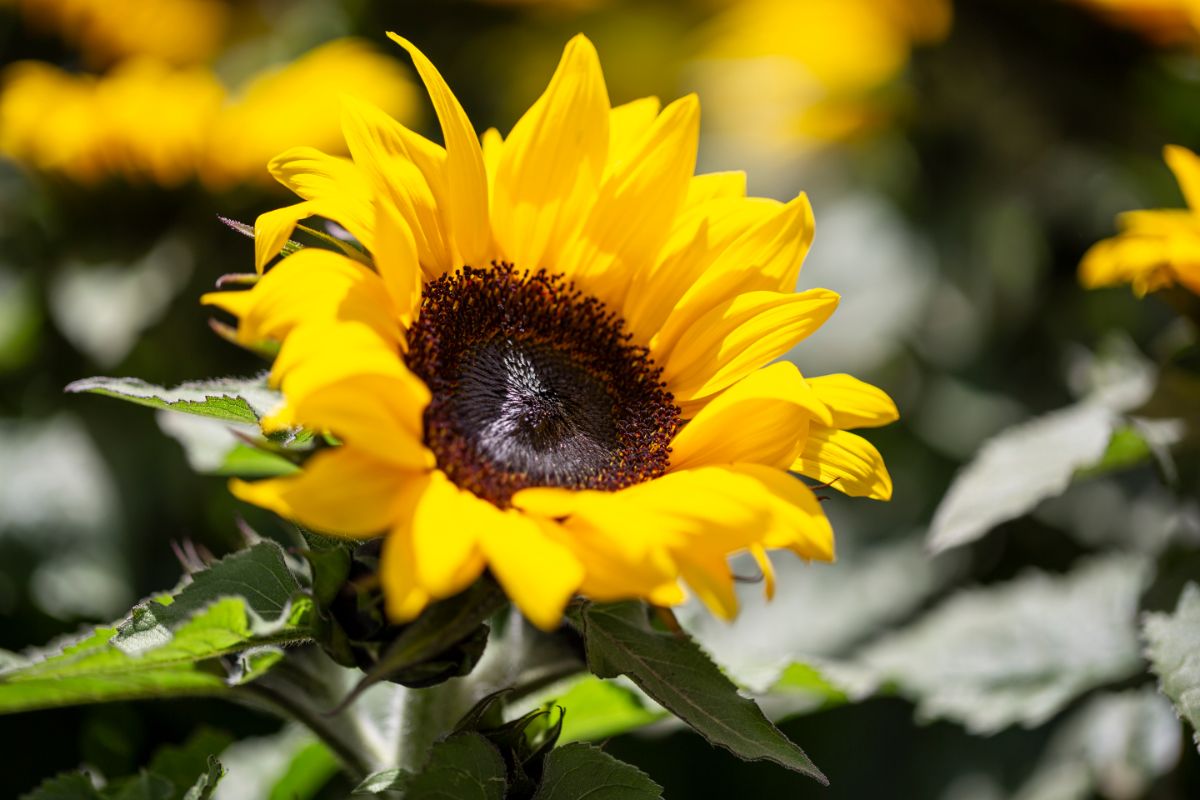 Tall sunflowers can be fun to grow in the garden, and their large seed heads make for fine eating for humans and wild birds too. But in terms of plant symbolism, large sunflower varieties like the 'Mammoth' sunflower communicate haughtiness, which you may not want to give to your loved ones. However, dwarf sunflower varieties, like 'Teddy Bear,' have the same sunny charm as full-sized plants, but their short stature makes them representative of adoration.
Like standard sunflowers, dwarf sunflowers come in a range of colors, including yellow, white, and bronze. These plants can max out at around 1' in height, and they're a perfect size for growing in containers or around the borders of flower and vegetable beds. Even better, sunflowers are excellent pollinator plants, and they can be used to increase the yields of nearby squash, zucchini, and other veggies that need lots of pollinator activity.
24. Tulip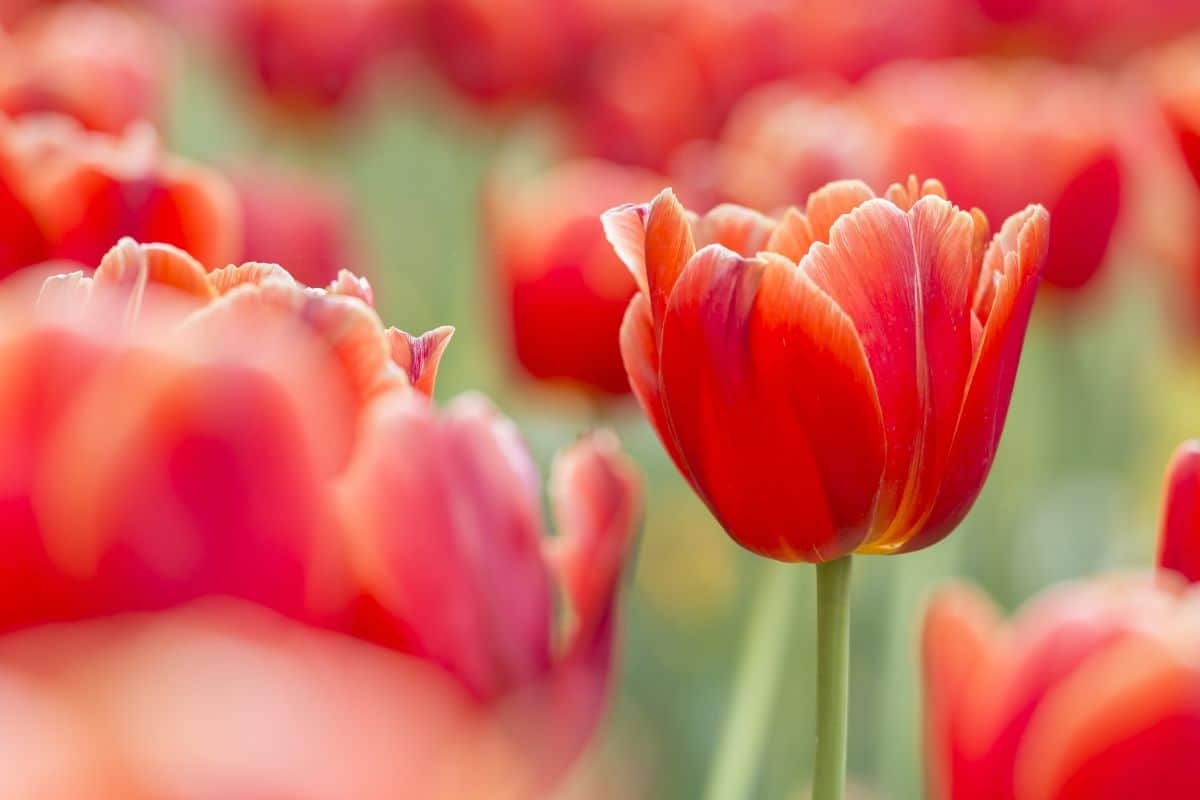 Tulips come in almost any color you could want, but in the language of flowers, red tulips and yellow tulips are the best choices for romantic bouquets. Red tulips symbolize passion, and they can be used to declare your love. Yellow tulips have a more subtle energy, but they hint that "your smile makes my day!"
Like daffodils, tulips are early springtime bloomers, but their bulbs are usually planted in fall. In cold areas, tulips may not overwinter well, but you can increase the odds that tulips will grow perennially by burying your bulbs about 6" deep.
25. Yarrow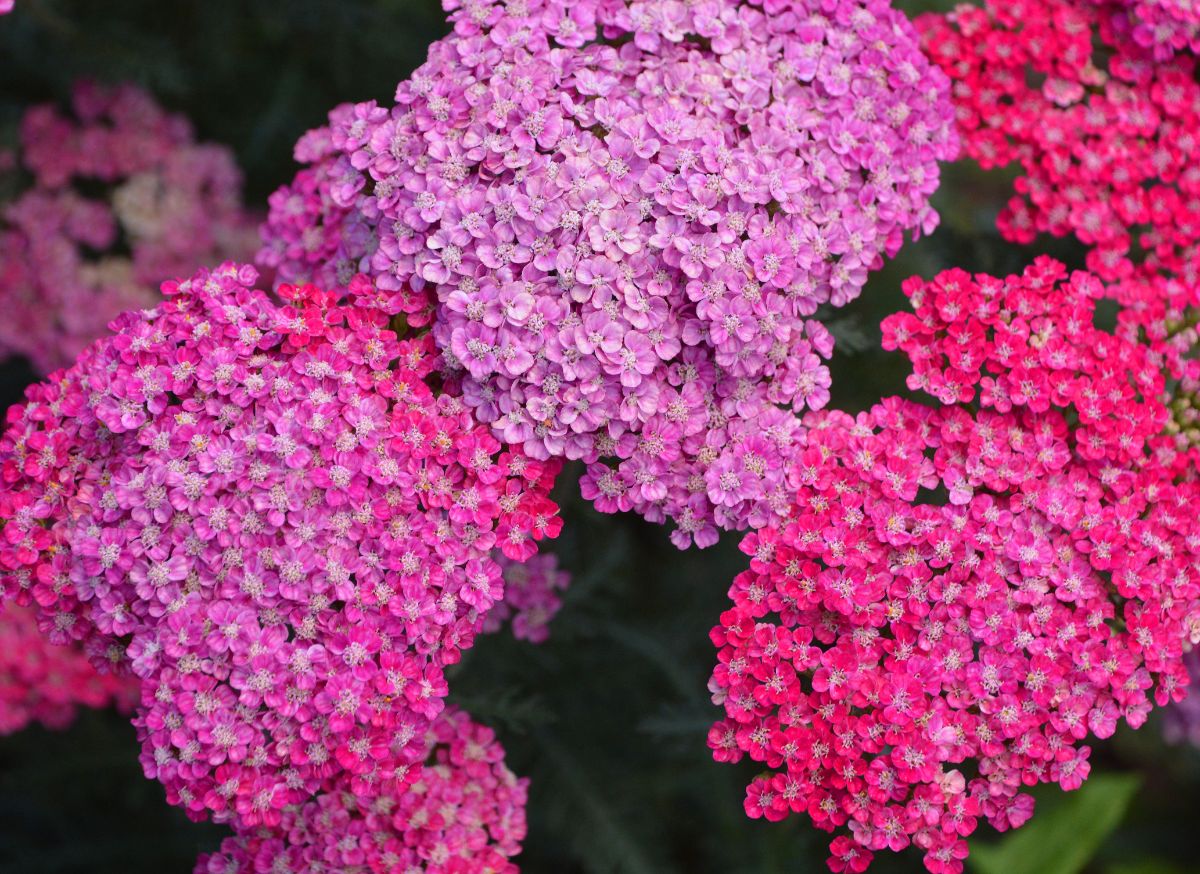 Yarrow is one of the most versatile plants you can keep. It's been grown for generations as a medicinal plant, but pollinators love feeding from its broad, flat blooms. Yarrow is also a top choice for drying and cut flower arrangements, and both fresh and dried flowers make a statement in any design.
Like yarrow's long-lasting blooms, this plant symbolizes everlasting love in the Victorian language of flowers. Wild yarrow can often be found growing along roadways and hiking trails, but you can also purchase yarrow at your local garden center. Most storebought plants have yellow or pink flowers, while wild yarrow generally has white blooms, and all three colors can be used in floriography.
Summary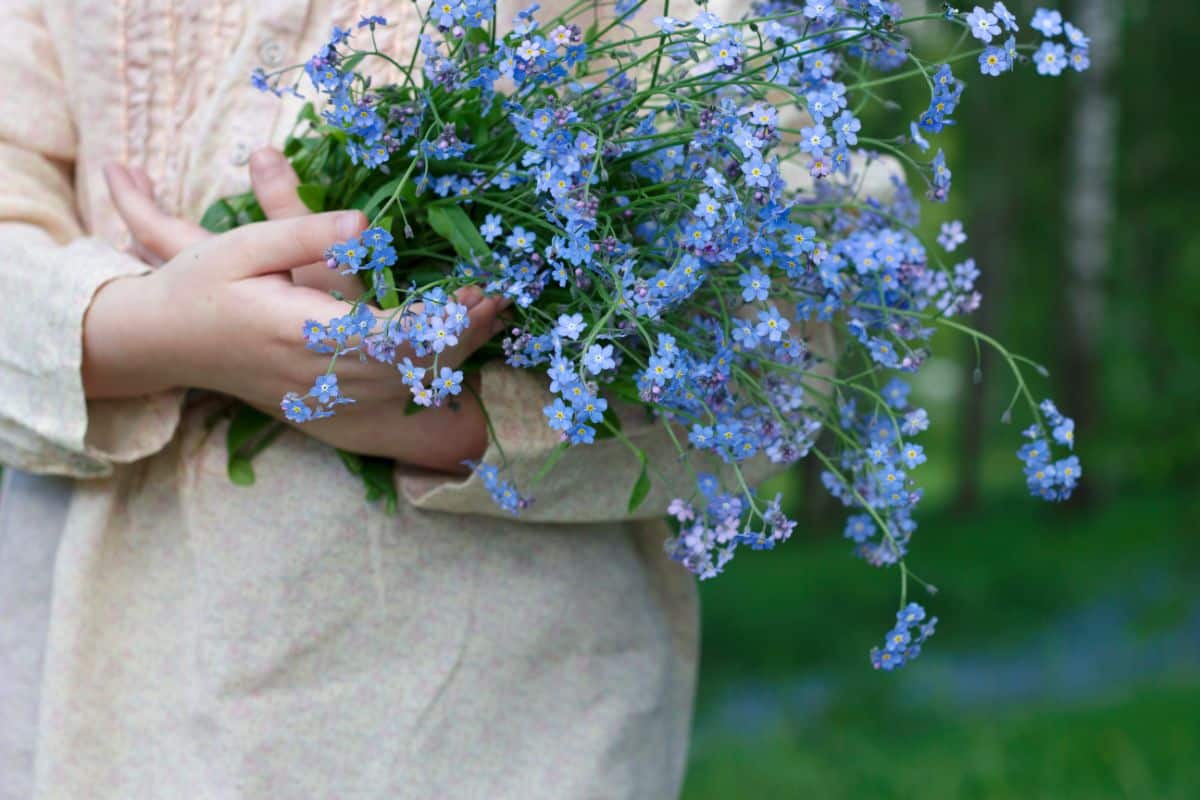 Valentine's Day, anniversaries, wedding days, and other special occasions are the perfect time to celebrate your loved ones with a homemade bouquet. But while floral designs always have their charm, if you want to share a personalized message with your partner, parent, or friend, why not experiment with the Victorian language of flowers? Imbued with history, sentiment, and symbolism, floriography is a creative way to express yourself, and it can give deeper meaning to your floral designs and bouquets.
If you love working with plant symbolism, you may also want to check out our guide on the best houseplants to grow for good Feng Shui, prosperity, and luck.