Plants need proper nutrients, which involves fertilizing every year to ensure your plants have what they need to grow and thrive. Fertilizing isn't as straightforward as you think; you have to know when and how to fertilize, or you risk killing your plants. You have to be sure you aren't making any of these fertilizing mistakes in your garden.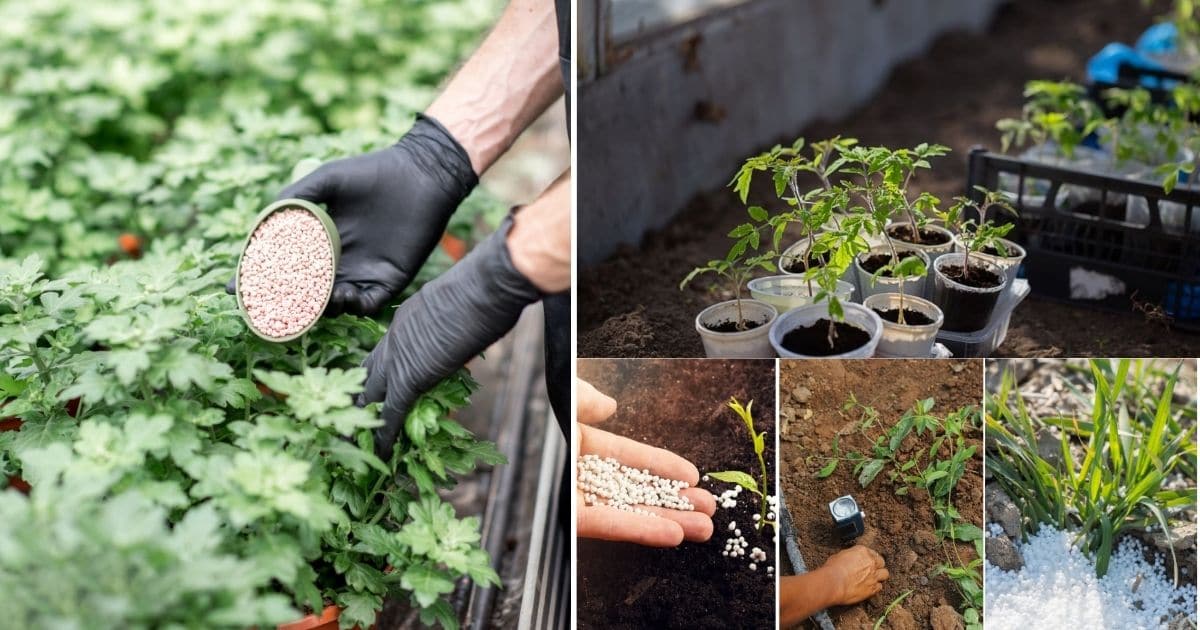 I can't lie; I've made several fertilizing mistakes over the years. At first, I never fertilized, and then, my plants never seemed as lively or vigorous as other plants. Other times, I obsessively fertilized my plants, and they died, too.
It turns out that there is more to fertilizing than just spreading the fertilizer on the ground and hoping it turns out right. Here are some of the most frequent fertilizing mistakes you might make in your garden.
Jump to:
16 Fertilizing Mistakes in Your Garden
1. Forgetting to Fertilize Seedlings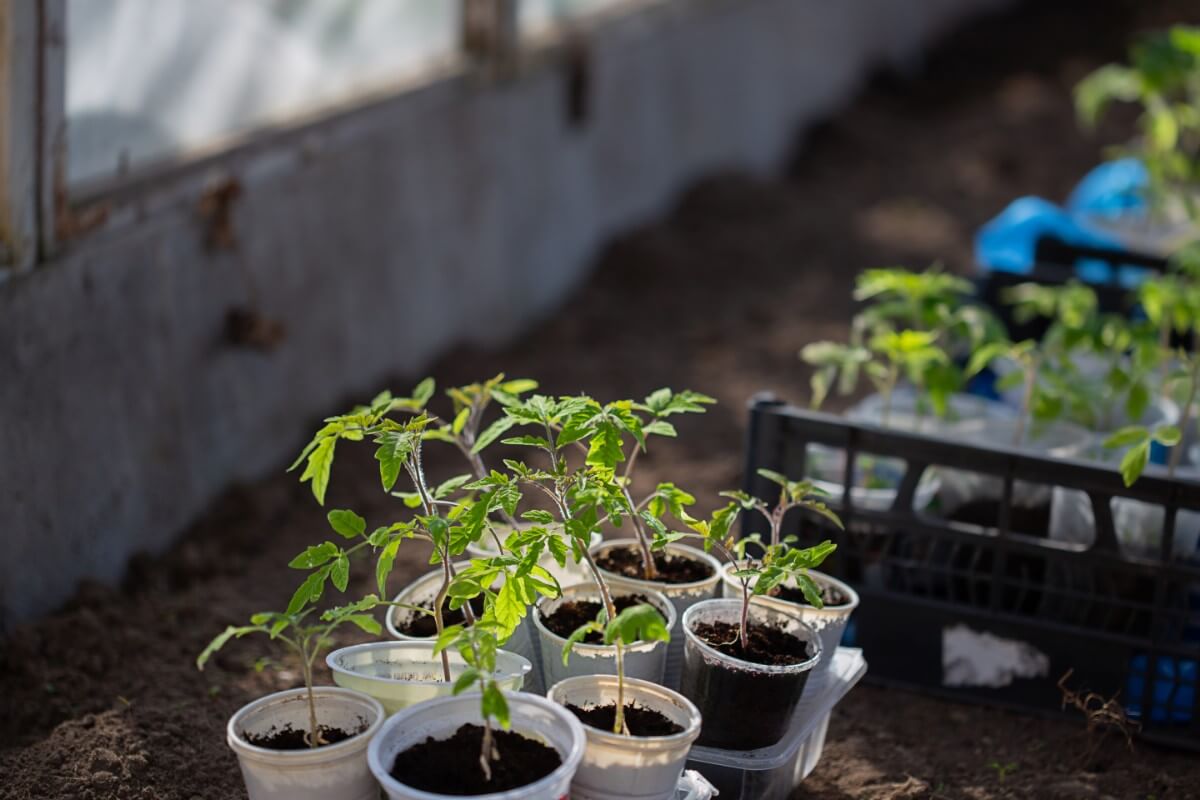 Fertilizing starts with seedlings. Most gardeners use a seed starting mix designed for seeds, and it has enough nutrients to help your seedling get started. However, seed starting mixes don't contain many nutrients, so as the sprouts begin to grow, you have to add fertilizer if you want your seedlings to keep growing.
Gardeners need to fertilize soon after your seedlings sprout their first true leaves. The initial leaves that emerge from seeds are called cotyledons; these aren't the true leaves. After the cotyledons, the second set of leaves appear; these are what you want to see.
Once the first true leaves arrive, it's time to move the seeds into larger containers, start using potting soil, and use a diluted fertilizer to half the strength. Fertilize your seedlings every two to three weeks until you transplant them in your garden.
2. Thinking All Plants Need the Same Nutrients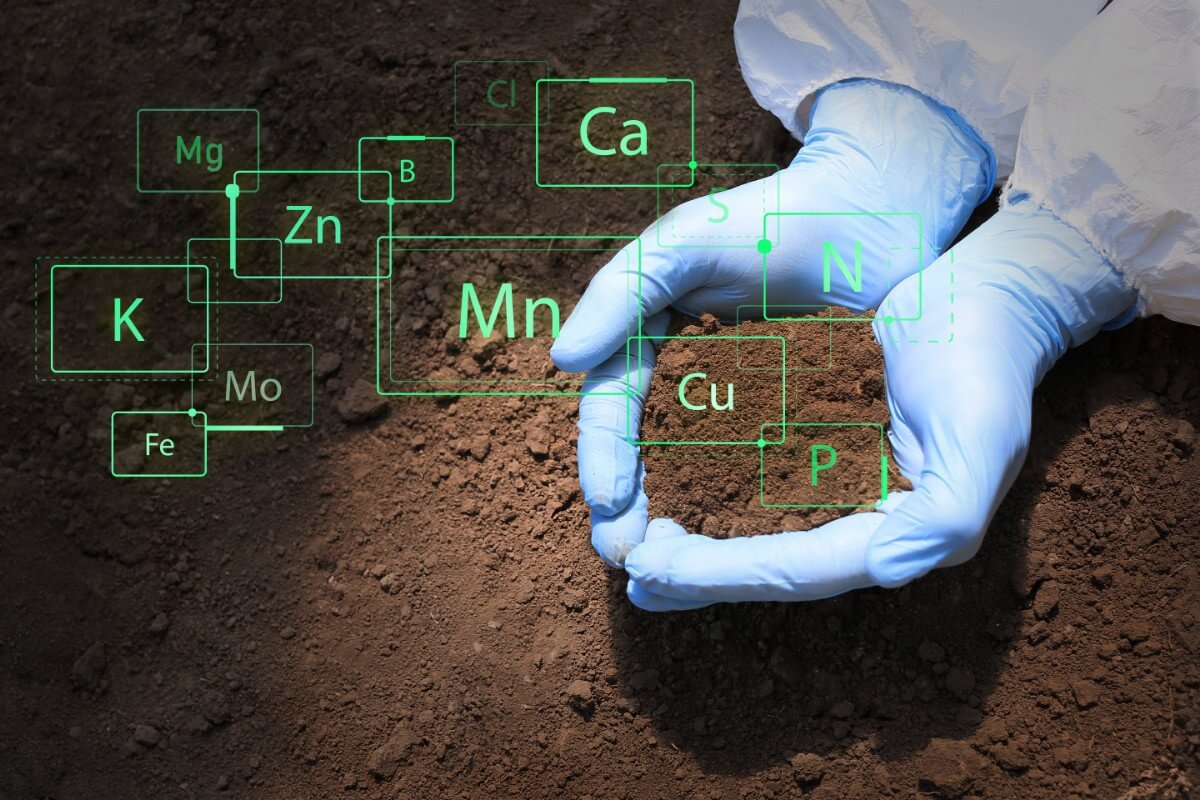 All plants need the primary three nutrients - nitrogen, phosphorus, and potassium. Plants also need micronutrients like calcium, magnesium, manganese, iron, and more.
However, it's a serious fertilizing mistake to assume that all plants need the same amount of each nutrient. They don't!
Some plants need more nitrogen than phosphorus. Some plants, like tomatoes, require more calcium than others. While all plants need the same nutrients, never assume that they need the same amount. How you fertilize each of your plants should depend on what all of your plants need individually.
3. Not Testing Their Soil First
Before applying any type of fertilizer to your garden, make sure you perform a soil test. A soil test lets you know the nutrient make-up of your garden. Your local county extension office provides the best soil tests, and you'll receive results that tell you the levels of all the macro and micronutrients in your soil.
With this information, you'll be able to add the right fertilizer that your soil needs. Not testing your soil is a serious mistake.
Why?
Here's an example. If you assume that your garden needs more nitrogen and add a nitrogen-rich fertilizer to the soil that doesn't need it, you'll end up burning your plants. Excess nitrogen burns plants, and it also leads to too much foliage growth rather than fruiting. Instead of tomato plants full of tomatoes, you'll end up with bushy plants full of leaves.
Get your soil tested before adding fertilizer, so you know you're only adding what your soil really needs.
4. Providing Too Much Fertilizer
One of the most common fertilizing mistakes that gardeners make is adding too much fertilizer to their garden. You might assume that too much fertilizer is less of a problem than not fertilizing enough, but that assumption is wrong.
Here's why.
Excess fertilizer might burn the plants' roots, stunt the growth, or weaken the plant overall, leaving it vulnerable to pests and diseases. Overfertilization also causes excessive green growth, which seems good, but it's all soft growth that is vulnerable to aphids, spider mites, and other sap-feeding insects.
Too much fertilizer causes fertilizer burn, which is often deadly. A few other signs include:
Wilted leaves
Yellowing leaves
Brown margins
Slow to mature
Tall plants with weak stems
Reduced root growth
Lesions on the roots and stems
Once your plants have signs of fertilizer toxicity, you cannot reverse it. Instead, water your plants thoroughly to wash away any excess fertilizer.
5. Not Fertilizing Enough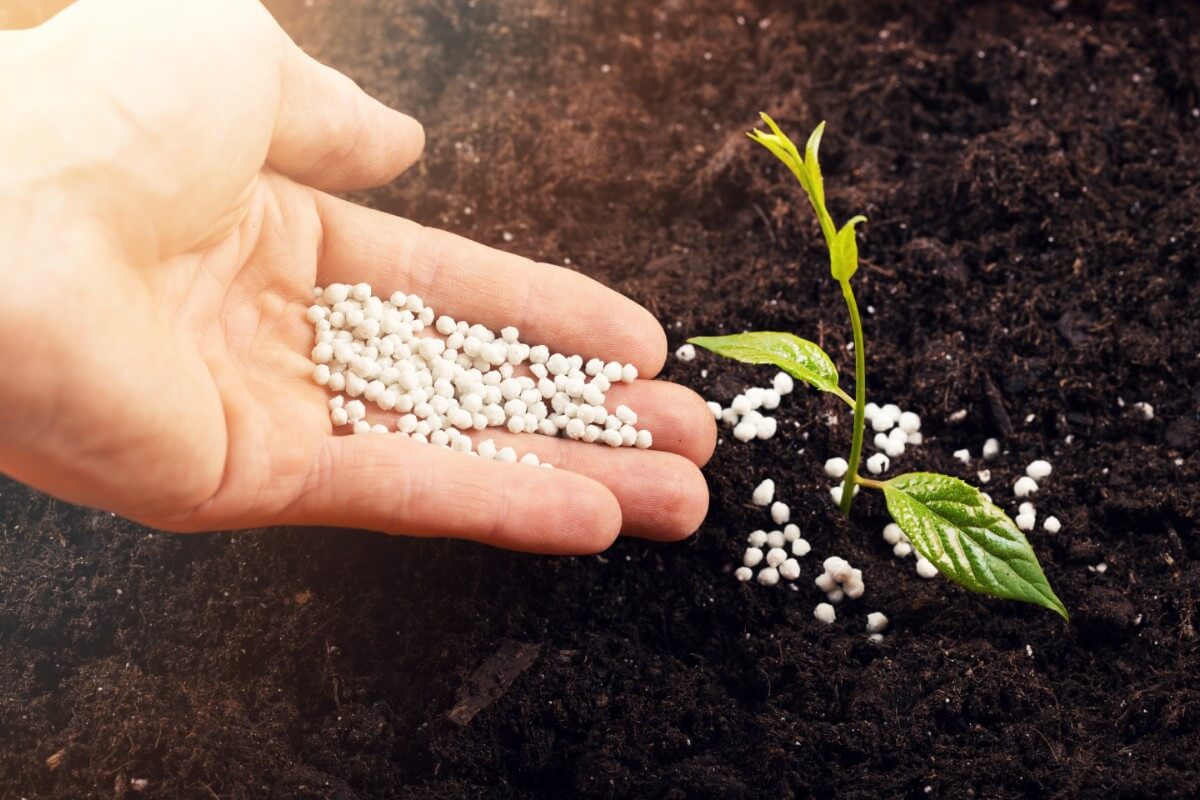 On the other hand, if you don't provide enough fertilizer, your plants will suffer as well. All nutrients have roles with plant growth, and if your soil lacks any particular fertilizer, your plants will pay for it.
Nitrogen is necessary because it encourages the plant to have leafy growth and lets the plant bring up the nutrients in the soil. Without proper nitrogen, the plant won't be able to feed itself. Phosphorus and potassium encourage healthy roots, flowers, fruits, and plant cells.
If you aren't providing enough fertilizer, you'll see several signs, such as:
Yellowing leaves and plants
Stunted growth
Overall weak plant
Leaves turning purple or reddish
Chlorosis between leaf veins
Dying plant tissue
6. Applying the Fertilizer Wrong
Applying granular fertilizer compared to liquid fertilizer is different. If you misapply it, your plants won't reap all of the benefits.
Granular fertilizer may be broadcasted by hand or with a spreader. You also can side-dress the plants or rows. Dry fertilizer needs to be worked into the top 4-6 inches of the soil with a hoe, a spade, or your hands if the plants are already growing.
You have to water after you apply granular fertilizer to let the nutrients start to release. It's important to remember that granular fertilizer takes time; it won't immediately give your plants nutrients.
Liquid fertilizers, or water-soluble fertilizers, are dissolved in irrigation water and apply to the leaves and soil around the plant. You cannot use it at the same time as planting because it will burn the roots. Wait two to three weeks after planting to apply any liquid fertilizer.
Water your plants before applying a liquid fertilizer; it will burn the roots if the soil is dry. It has to be diluted according to the directions, or you'll burn your plant.
It's best to apply liquid fertilizers on dry days in the early morning or early evening to give the plant time to absorb the nutrients. You should never use this type of fertilizer on hot days!
7. Using The Wrong Type of Fertilizer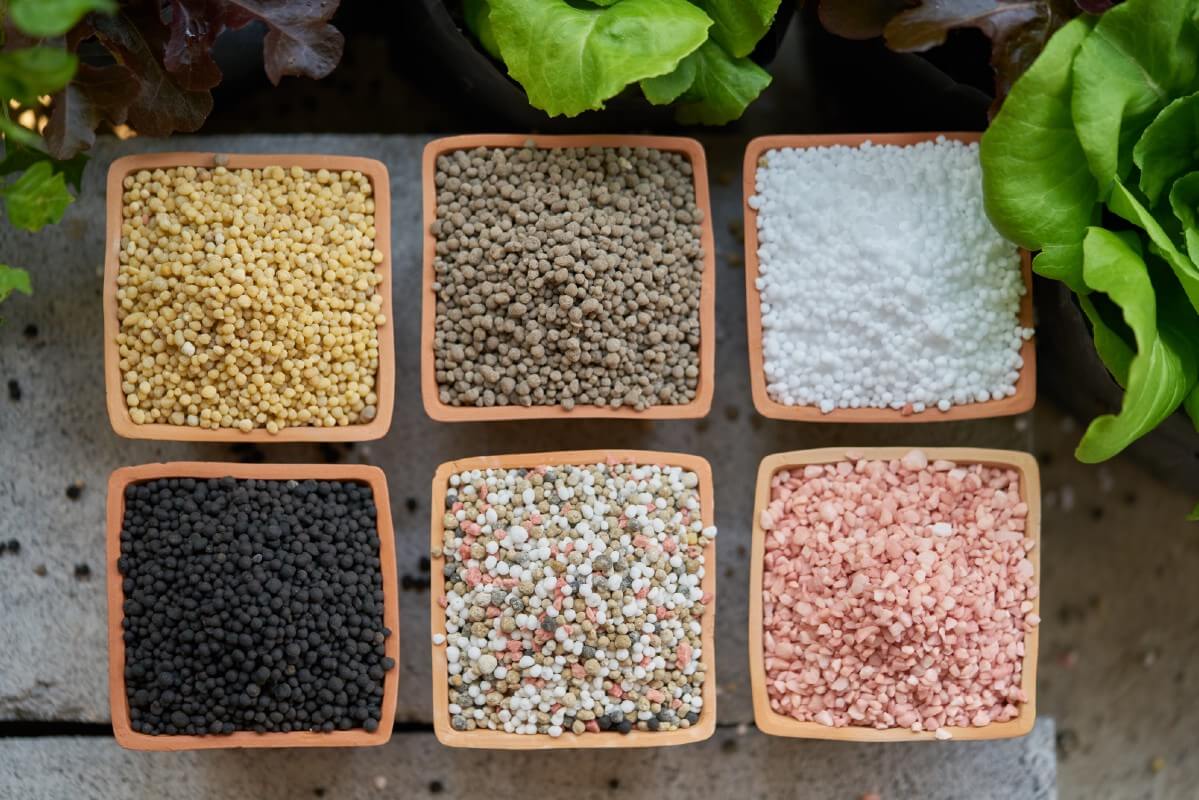 Fertilizers aren't a one-size-fits-all item. They all have a specific purpose and nutrient ratios.
For example, some fertilizers have a higher nitrogen ratio, such as lawn fertilizer. If you use lawn fertilizer on tomato plants, you'll end up with a plant with lush, green foliage but no tomatoes. On the other hand, if you apply a balanced, 10-10-10 fertilizer to your lawn, it'll cause a nitrogen deficiency or too much phosphorus.
8. Not Learning The Difference Between Processed and Organic Fertilizers
When you pick a fertilizer, you'll notice that some are processed or organic. These fertilizers aren't the same, and gardeners need to learn the difference before applying.
Processed fertilizers are often called synthetic or chemical fertilizers, and they're made from natural ingredients but refined to be more concentrated. Many processed fertilizers release quickly in water, delivering nutrients to the plants rapidly.
Organic fertilizers, on the other hand, come from materials derived from plants, and the nutrients release slowly as the materials break down in the soil. When you apply organic fertilizer, you won't need to apply it as often, but remember it takes time for the plants to reap the benefits.
9. Applying Fresh Manure as Fertilizer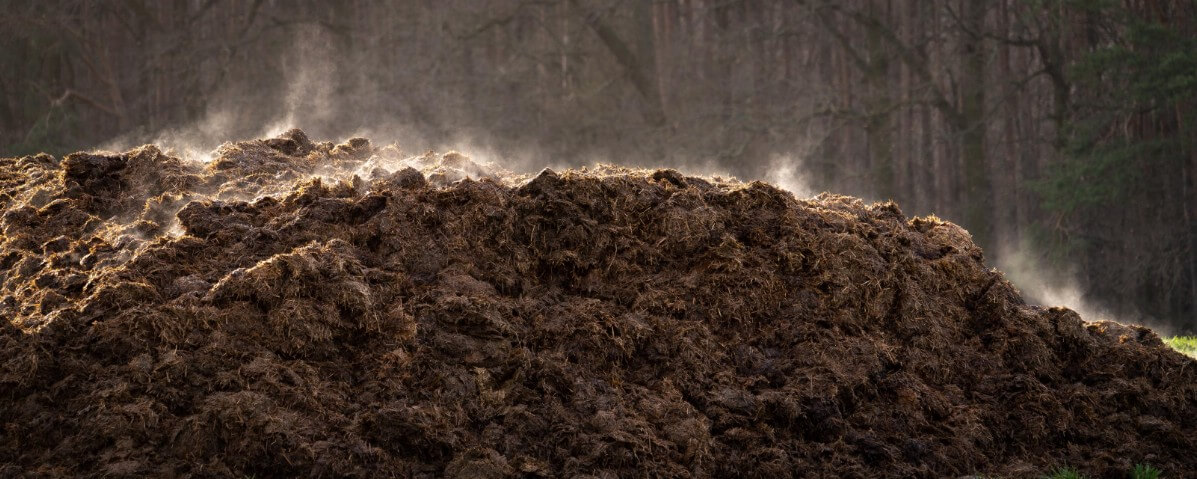 Fresh manure is full of nutrients for your plants, but you cannot apply it to your garden until it's composted. Manure contains high nitrogen levels, which plants love, but fresh manure contains so much nitrogen that it'll burn your plants. Most plants won't survive!
Instead, compost the manure for six to 12 months. This makes your manure usable in your garden.
10. Not Learning What Plants Need at Each Stage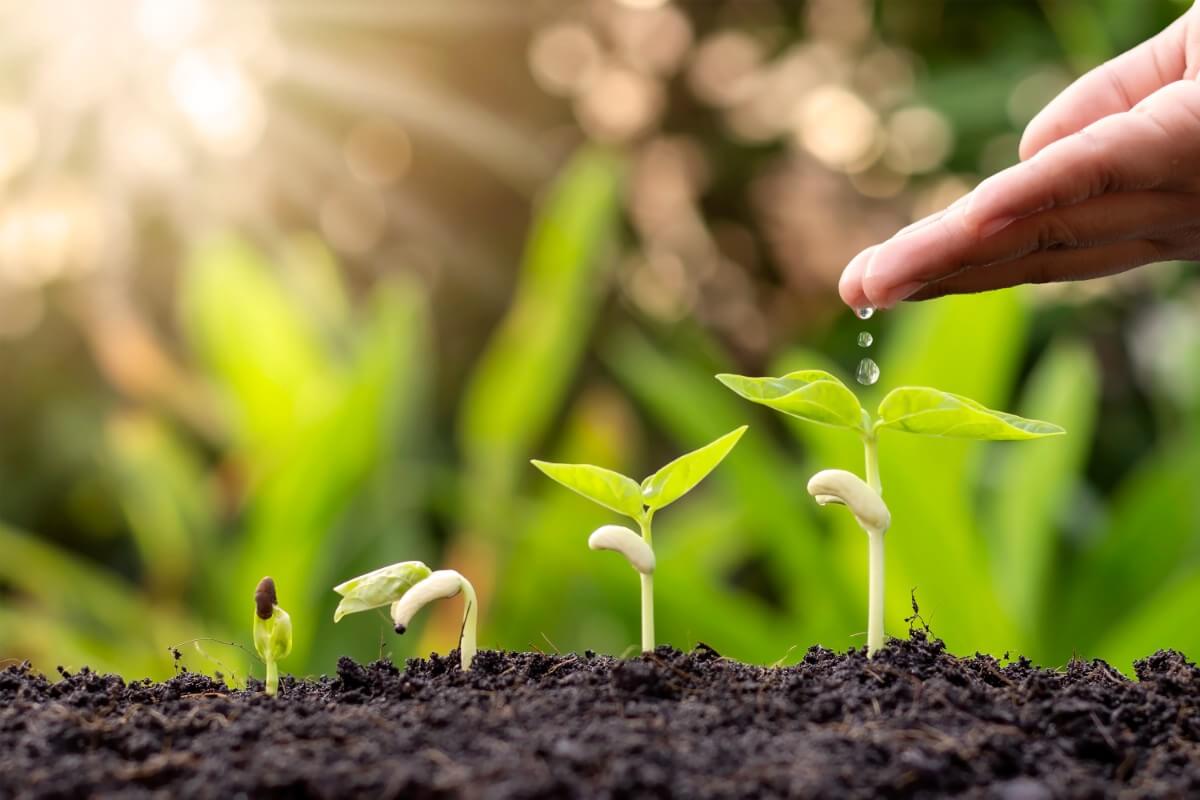 Don't forget about this fertilizing mistake. Plants often need different nutrients at different stages of growth. This is particularly true for plants that flower and produce fruits, like tomatoes, squash, and cucumbers.
Too much nitrogen during the flowering and fruiting stages leads to excessive foliage growth. During this stage, you want the plant to focus its energy on growing flowers and fruits rather than leaves. Gardeners must provide more potassium and phosphorus to encourage proper cell growth and fruiting.
Take time to read about each of the plants you want to grow this year. Not all require different fertilizers throughout the growing stage, but you need to find out ahead of time.
11. Forgetting About Micronutrients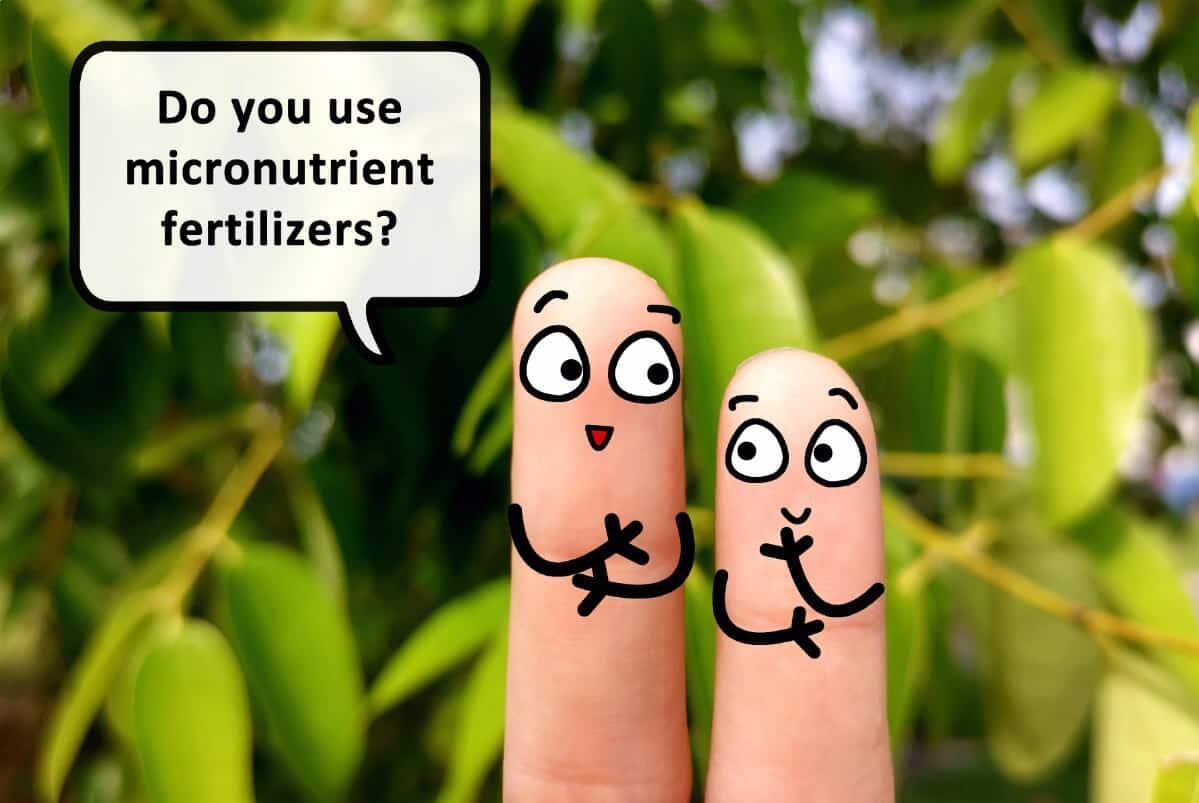 Everyone focuses on NPK - the big three macronutrients that all plants need. Without a doubt, your plants need nitrogen, phosphorus, and potassium, but paying too much attention to NPK and forgetting about micronutrients is one of the worse fertilizing mistakes you can make.
It takes more than just three nutrients for plants to grow — dozens of micronutrients play parts in the development and health of plants.
This is another reason why you need to get a soil test because they provide detailed reports on micronutrients as well as macros. You'll learn if your plants lack nutrients like magnesium, calcium, or iron.
12. Not Testing Your Soil's pH Range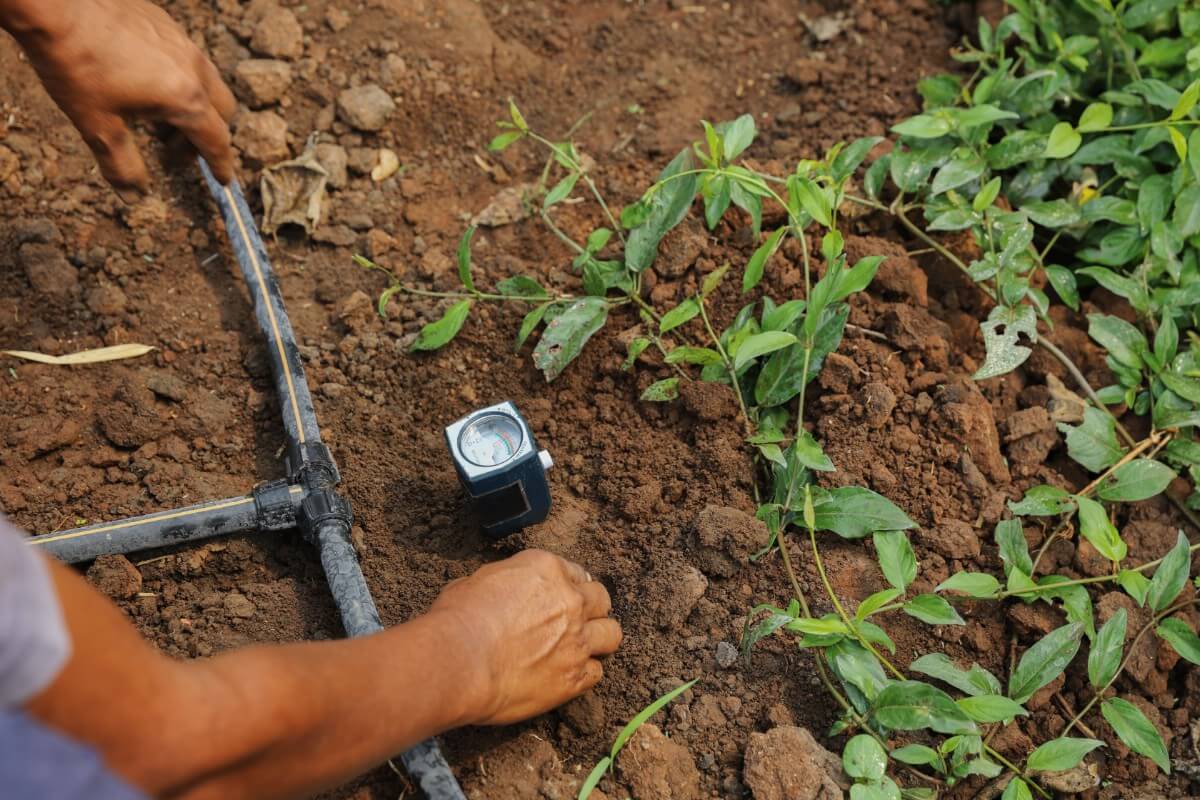 Not only do you need to test your soil's nutrient levels, but you also need to test your soil's pH range. Your soil's acidity level effects how your plants use the fertilizer; if the range is too high or too low, your plants might not be able to absorb any nutrients at all! Keeping the soil pH range where your plants like it allows them to use the nutrients efficiently.
Make sure you check to see what pH range each of your plants prefer. Some like to have soil that is more acidic than others.
13. Fertilizing at the Wrong Time
Plants don't require fertilization at all times; they need nutrients the most when they head into their growth phase. If you wait to fertilize until your plants show signs of stress of nutrient deficiency, you'll end up with weak plants vulnerable to pests and diseases.
Remember, granular (or dry) fertilizers take time to reach the roots of your plants and be absorbed by the plants. It's best to apply dry fertilizers when you plant or before you plant seedlings. Liquid plant food absorbs faster, so it's ideal once your plant is already growing in the garden.
The best time to fertilize your garden plants is in the spring when your plants are ramping up to grow exponentially. Many plants benefit from a mid-summer application when they move from flowering to fruiting.
While a spring application is a good rule to follow, plants need fertilization when growing the most. For example, plants like squash and corn have rapid growth in midsummer, so they need a larger amount of fertilizer in the early summer than in the spring. Tomatoes and potatoes need extra-fertilizer when they start producing flowers, but you have to switch to a low-nitrogen fertilizer to encourage more fruit development.
14. Adding Fertilizers When You Plant Fruit Trees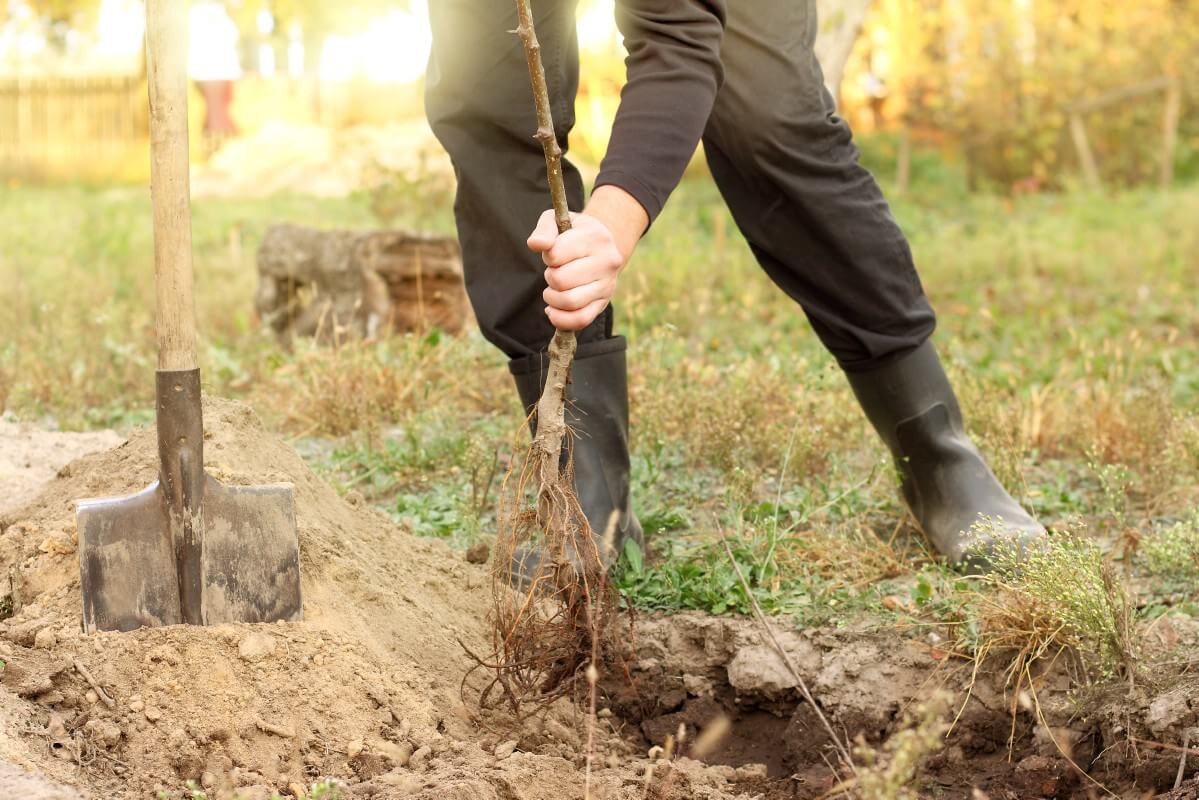 You can make fertilizing mistakes when you plant fruit trees as well. Too many new orchardists apply fertilizers when they plant new fruit trees, thinking that they have the same requirements as vegetable plants.
You should never fertilize your fruit trees when you plant them.
Believe it or not, fruit trees need little nutrients at this time. They focus on growing and establishing their root systems, and fertilizer isn't appropriate. Adding fertilizer will stimulate stem and leaf growth, which is what you don't want.
After planting fruit trees, your goal in the first year is to let the roots grow, keeping them well watered and protected from pests, critters, and diseases. Fertilization comes later.
15. Forgetting to Fertilize Fruit Trees in the Spring
Spring is the only time when you need to fertilize fruit trees. Avoiding this fertilizing mistake is easy; remember to only fertilize in the spring because this is the time when your tree will use it the most.
In the fall and winter, the tree goes dormant, so it does not need fertilizers. The spring is when your tree begins rapid growth. Fertilizer is like a tree's wake-up coffee with tons of nutrients at the same time.
16. Thinking Fertilizing is All Your Plants Need to Thrive
If you're going to avoid any of these fertilizing mistakes, it's this one. Plants need more than fertilizers to survive. It's a bad idea to start gardening and think that if you apply fertilizers, your plants will be happy.
It takes more than that.
Plants need to grow in the correct location. They need proper nutrients and soil pH range. They need pruning and care all year to thrive and survive. Don't forget water; without water, your plants will die. So, don't think fertilizing is the end-all-be-all. It's not.
Final Thoughts
Fertilization is part of gardening, so make sure you avoid these fertilizing mistakes and adequately feed your plants. It's an integral part of growing a garden that you don't want to forget or mess up.