If you ask the internet what the best time of year to repot houseplants is, about eight out of ten results will tell you that spring is the best time to repot your plants. Then, does that mean you can't repot your houseplants in winter?
Jump to:
Wouldn't Winter be More Convenient?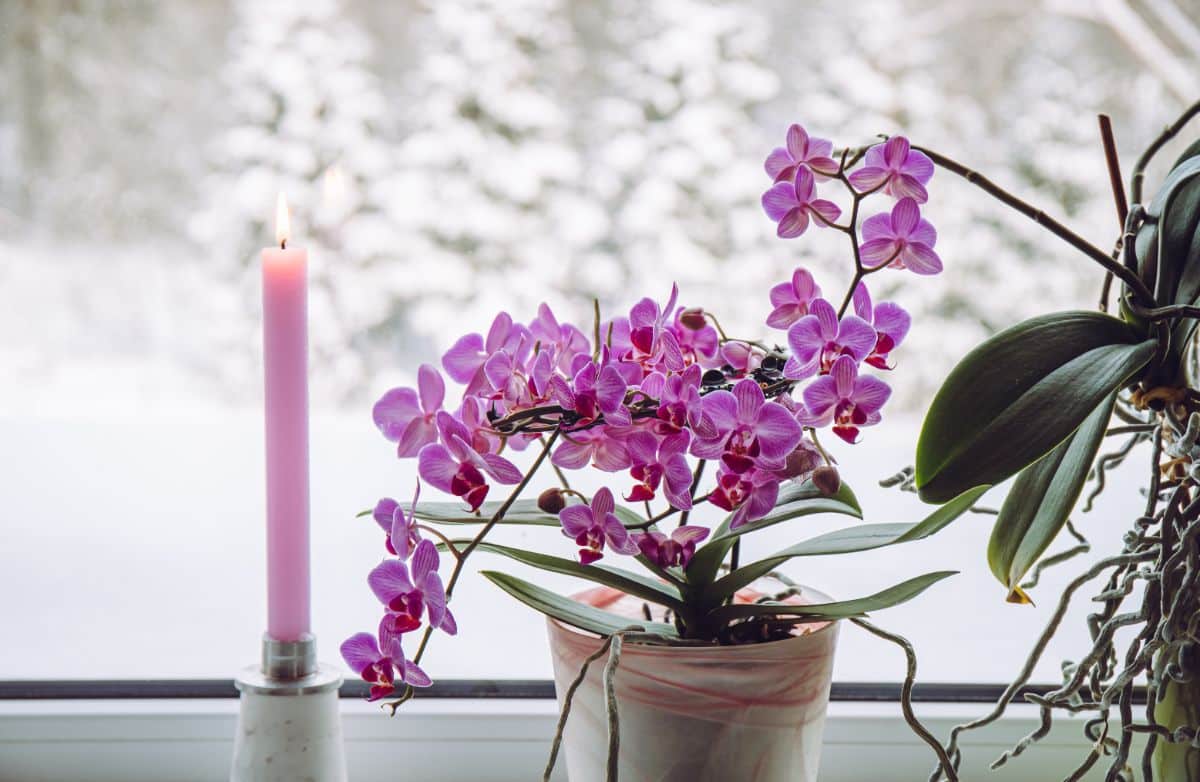 Spring isn't always the most convenient time for plant growers and gardeners to spend their time repotting houseplants. Active gardeners have much more time for potting houseplants in the winter. Come spring; we're busy with cleaning up garden beds, raking, applying fresh mulch, growing seedlings for vegetable and flower garden transplants, and getting the early spring crops in the ground.
Sounds exhausting, doesn't it? With all this going on, the more tasks we can move to the off-season, the better. Repotting houseplants during the winter sounds like the perfect thing for a gardener who is missing their garden; a way to get their winter hands dirty. But is it a good idea?
Can you buck the "repot in spring" advice? Should you repot your houseplants in the winter? And are there any advantages or disadvantages to doing so?
Good News for Gardeners: You Can Repot Most Houseplants in the Winter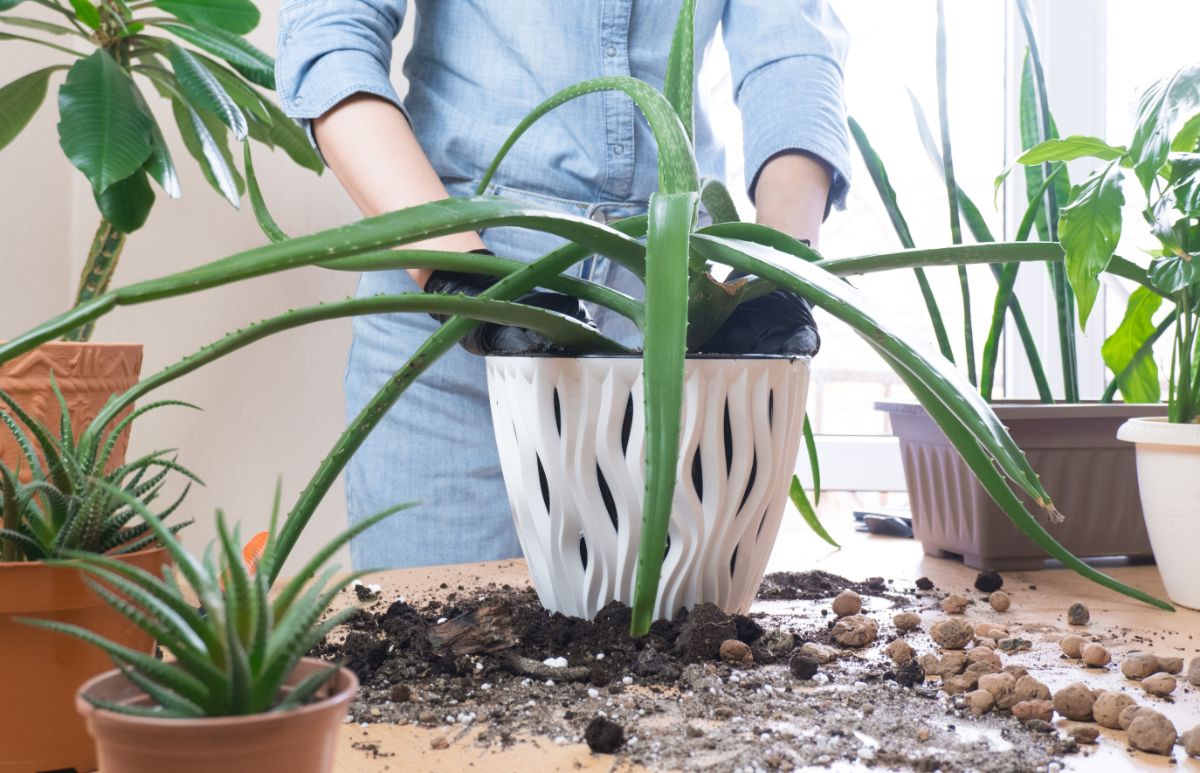 The short answer is yes. You absolutely can repot houseplants in the winter if that is the best time for you to do so. Most houseplants don't care that much.
The reason that the usual advice is to repot in the spring is that this is the time of year when plants come out of dormancy and start actively growing again. Plants that have been living in depleted soil will appreciate the new soil and boost in nutrients. They will respond quickly to the fresh food, and root and plant growth should take off.
While this is true, there are other things that are true, too. First, a lot of houseplants don't really go into dormancy because they are kept in controlled indoor environments. They live in warm homes and offices and get supplemental light to lengthen the otherwise short days of winter. So, you may not be able to wait for a dormant period because there might not be much of one.
Second, the nutrients in the soil will still be there when the plant does start growing vigorously again. They'll just be there waiting for when they're needed.
If you happen to find a variety of houseplant that responds poorly to repotting in the winter, just remember that for the next time. While it might take a bit for your plant to bounce back, it's unlikely that it will really cause lasting damage. When real damage or disease occurs, there's usually a different reason for it.
Does Repotting Houseplants in Winter Cause Disease?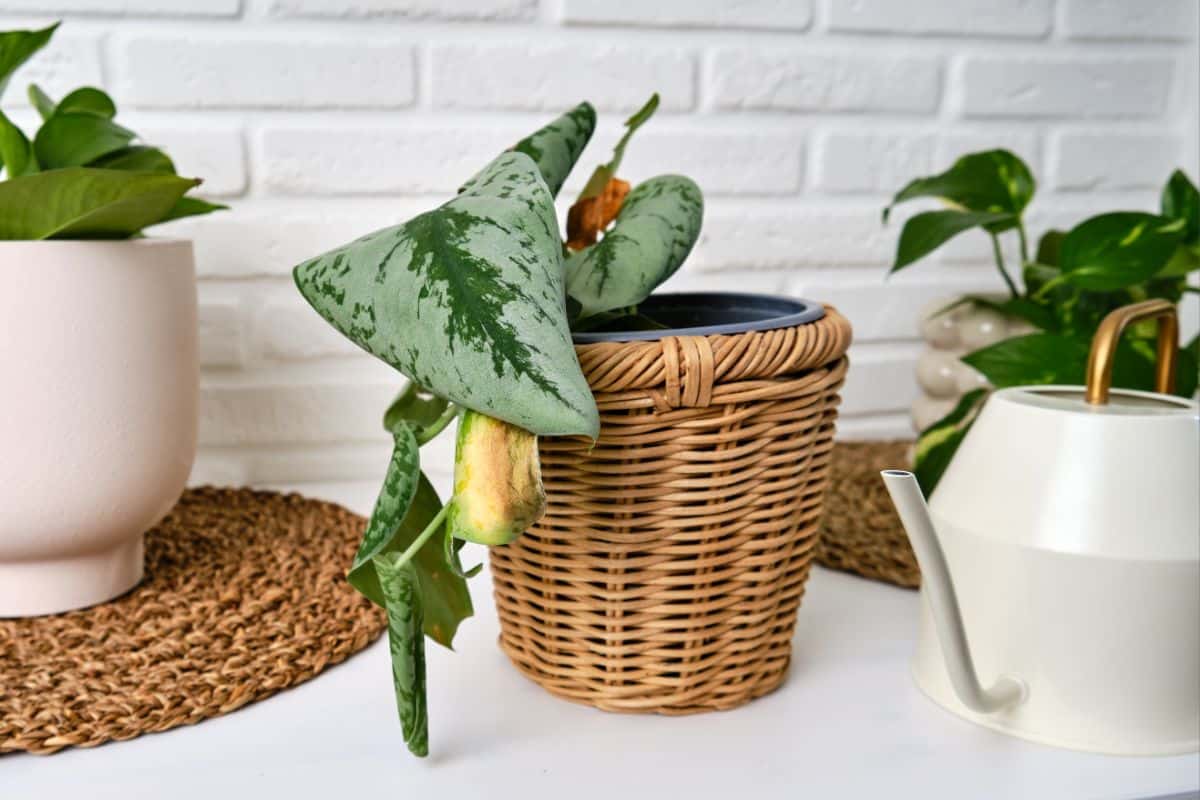 Some say that repotting a dormant plant that isn't ready for the soil's nutrient influx and new water retention capabilities can result in root rot and disease. While this is not entirely false, it is not entirely true, either.
Root rot and similar diseases are diseases of mismanagement and overwatering more than anything. As long as you continue to let your plant be your guide and you don't overwater it, this should not be an issue any more than it would be at any other time of year. Plants in winter often slow down in water uptake. Let your plant and soil be your guide so that you don't end up overwatering a newly potted plant.
Pennsylvania State University's Extension Service bases its recommendations for repotting houseplants on the plant and its needs. They don't target a specific time of year for repotting. Rather, they advise looking at the conditions of the pot, the plant, the soil, and the roots. When your plant says it needs more room to grow or new soil to grow in, it is time to repot your plant.
Do Avoid Bloom Times When Possible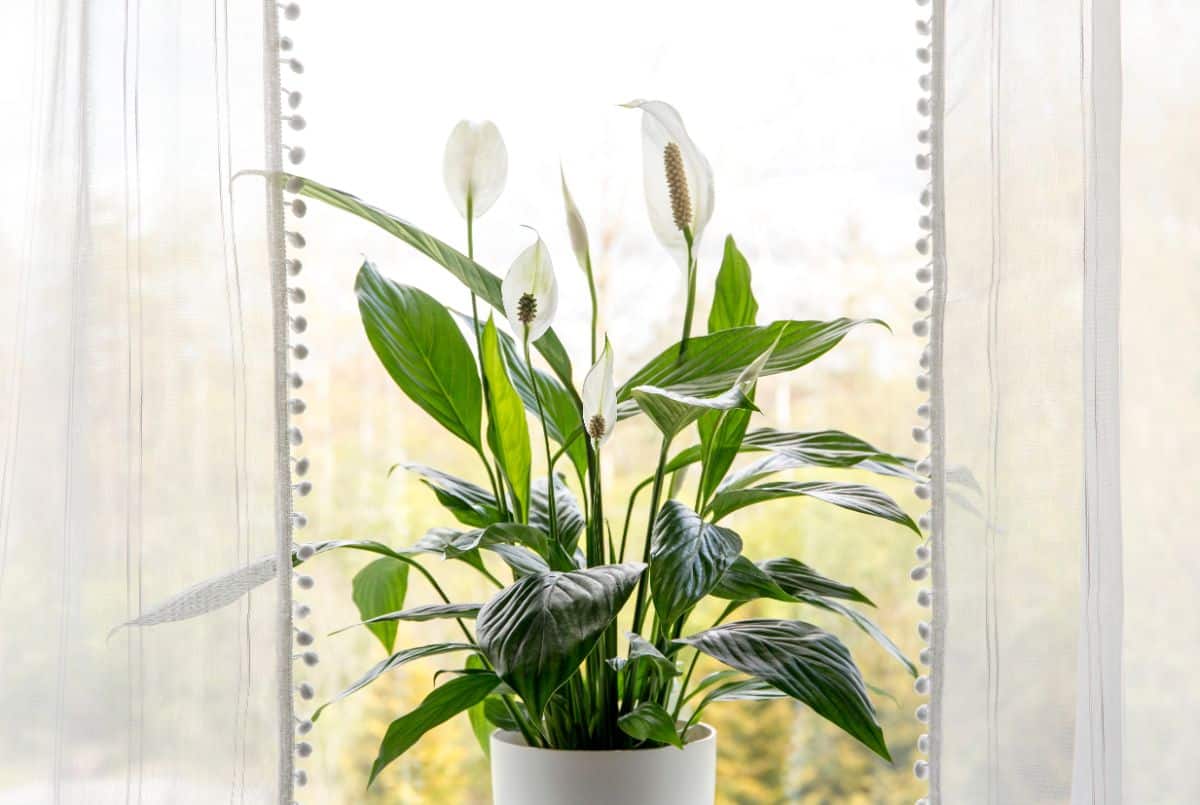 One time that you should avoid repotting houseplants (or any plant for that matter, including outdoor container plants) is when the plants are in bloom. If your plant is flowering or blossoming, it's best to let that natural cycle run its course. If you repot a plant that is in flower, you risk breaking and damaging the flowers and making them drop. You also risk flowers and buds dropping as the result of transplant shock.
If your plant is something of a continuous bloomer (and there are very few that are), you might need to repot when it has some flowers on it anyway. In this case, repotting when you see a slow-down in the bloom cycle when there are fewer flowers and buds, is best. Then you can enjoy the bloom at its height.
Providing for Your Houseplants is What's Most Important—At Any Time of Year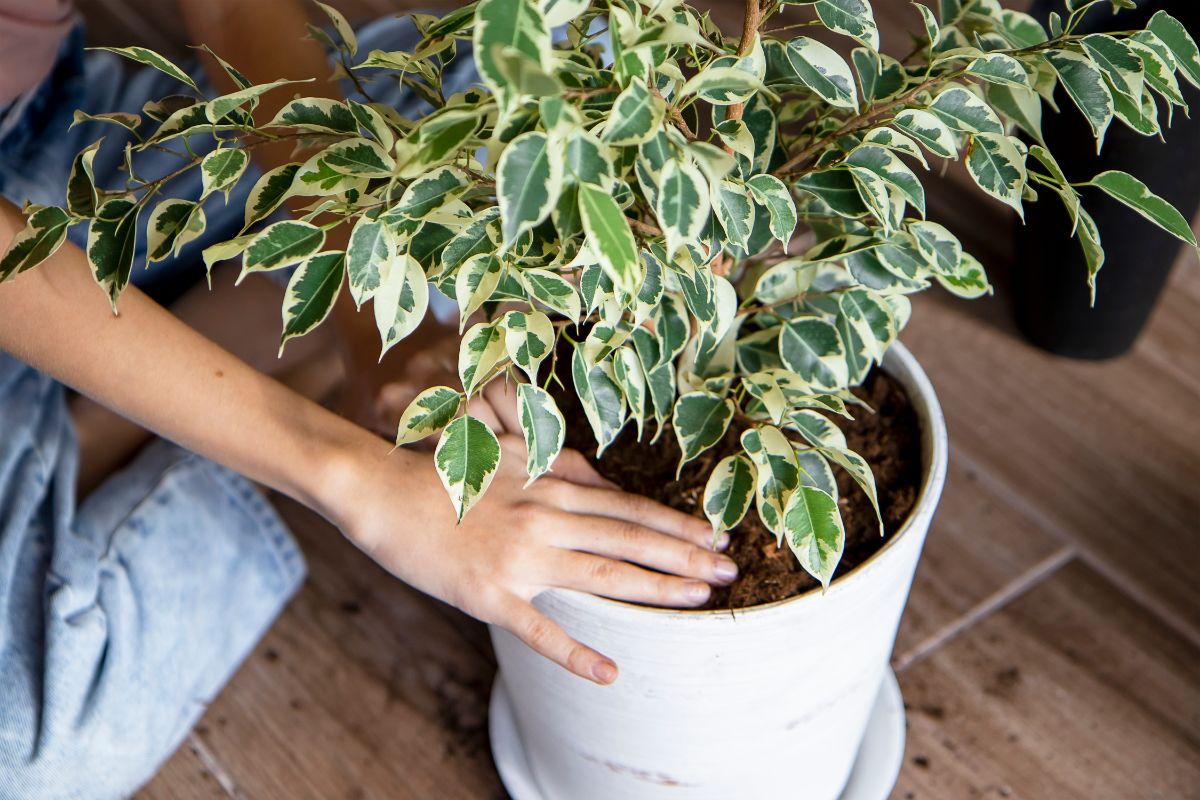 The time of year that you repot your houseplants is not as important as providing for the plants' needs. You are better off repotting a plant than letting it wither rootbound in a pot that has little soil left, no nutrition, and no water retention capabilities.
If winter is the best time for you to tend to this task, then by all means, do it. If you're still unsure about going against the grain of springtime potting, make it a late winter task. Even the spring potting purists list late winter through fall (February through September or early October in the northern hemisphere) as acceptable times to repot a houseplant.
So get your plants, get your hands dirty, and keep those houseplants happy and healthy. Go ahead and be a winter repotting rebel!