Growing cucumbers can be one of the most rewarding food crops in your backyard garden. Homegrown cucumbers are refreshing and tasty in garden salads and gazpacho. But when sliced and steeped in brine, they can be transformed into tart and flavorful homemade pickles.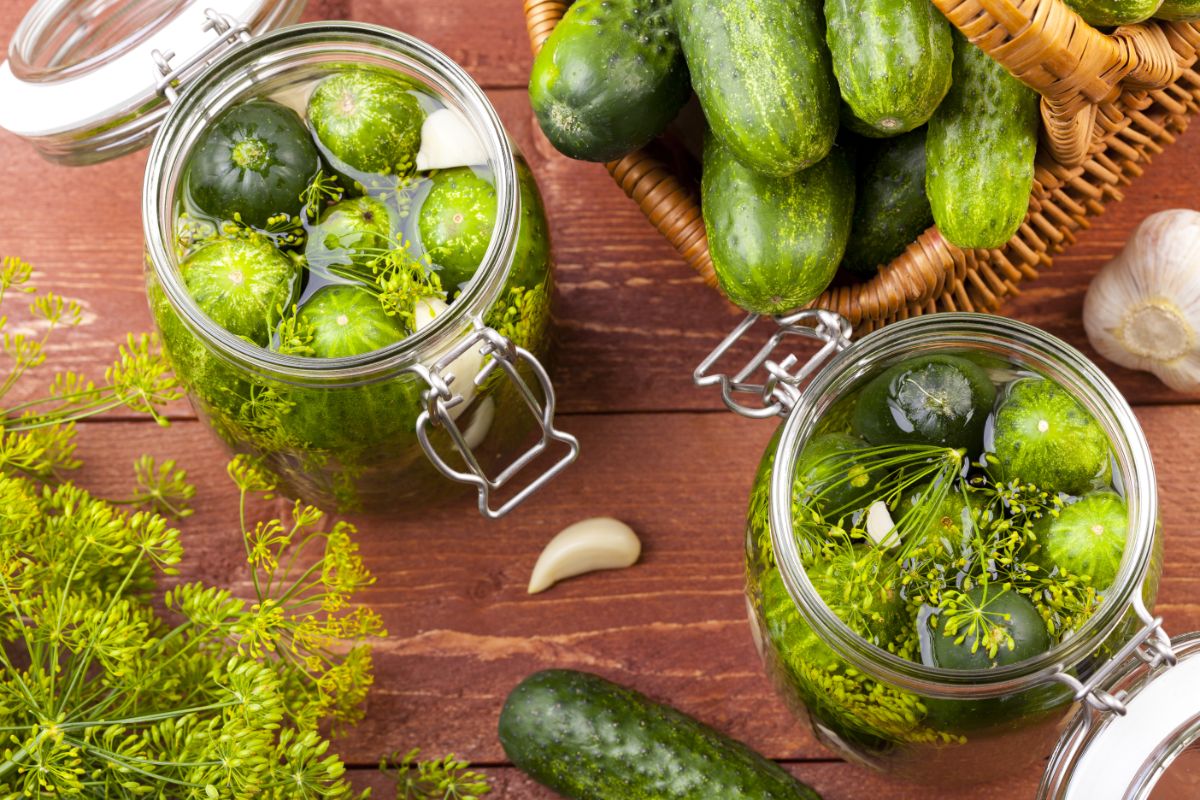 While any cucumber can technically be pickled, some cucumber varieties preserve better than others. Due to factors like skin thickness, seed quantity, and overall texture, pickling cucumbers are usually the recommended cucumber variety for Lacto-fermentation, canning, and other preserves.
In this article, we'll explore some of the most delicious cucumber types for pickling. From tiny gherkins to larger picklers, we've got every cucumber variety you could ever want right here.
Jump to:
22 best cucumber varieties for tasty pickles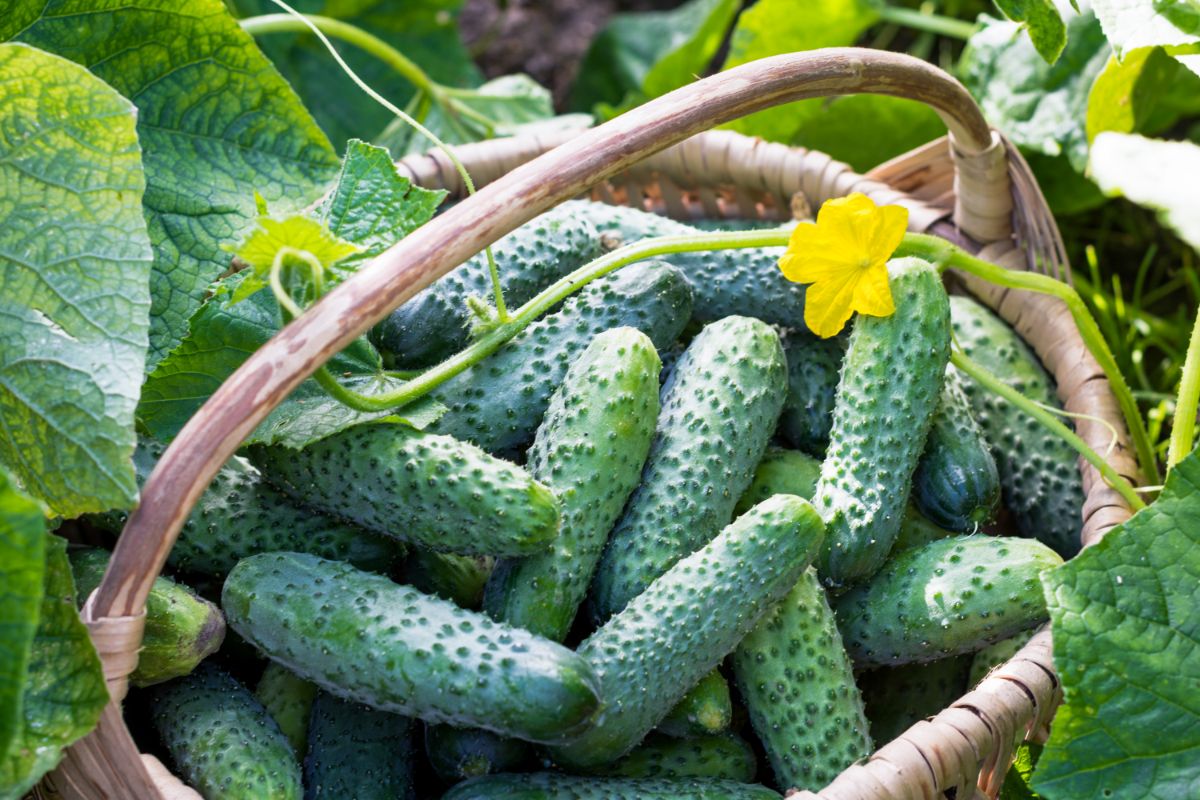 Below are our top 22 choices for the best cucumbers for pickling. These cucumber varieties were specially chosen for their prolific cumber yields, excellent texture, and complex flavors. For homemade bread and butter pickles, dill pickles, and zesty gherkins, look no further!
1. National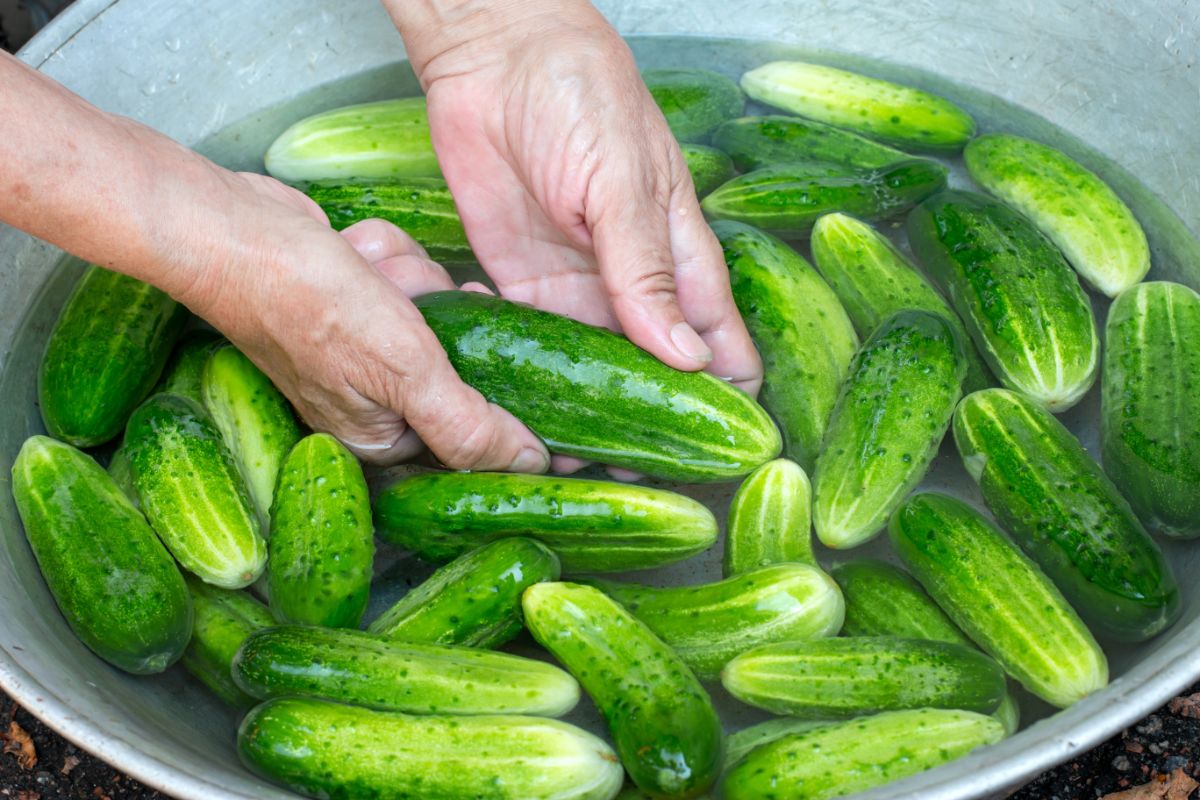 'National' pickling cucumbers are some of the most popular cucumber varieties on the market today, so you shouldn't have any trouble locating seeds. These reliable producers grow a large quantity of mouth-watering cucumbers all season long, and plants are also resistant to cucumber mosaic virus and scab.
First introduced in 1929, this open-pollinated cucumber was initially developed with the help of the National Pickle Packers Association. These cucumbers can be harvested when very small to create gherkins for cocktails, or fruit can be allowed to grow up to a few inches. 'National' cucumbers have a nice, deep green skin and a firm texture and rarely develop any bitterness.
2. H-19 Little Leaf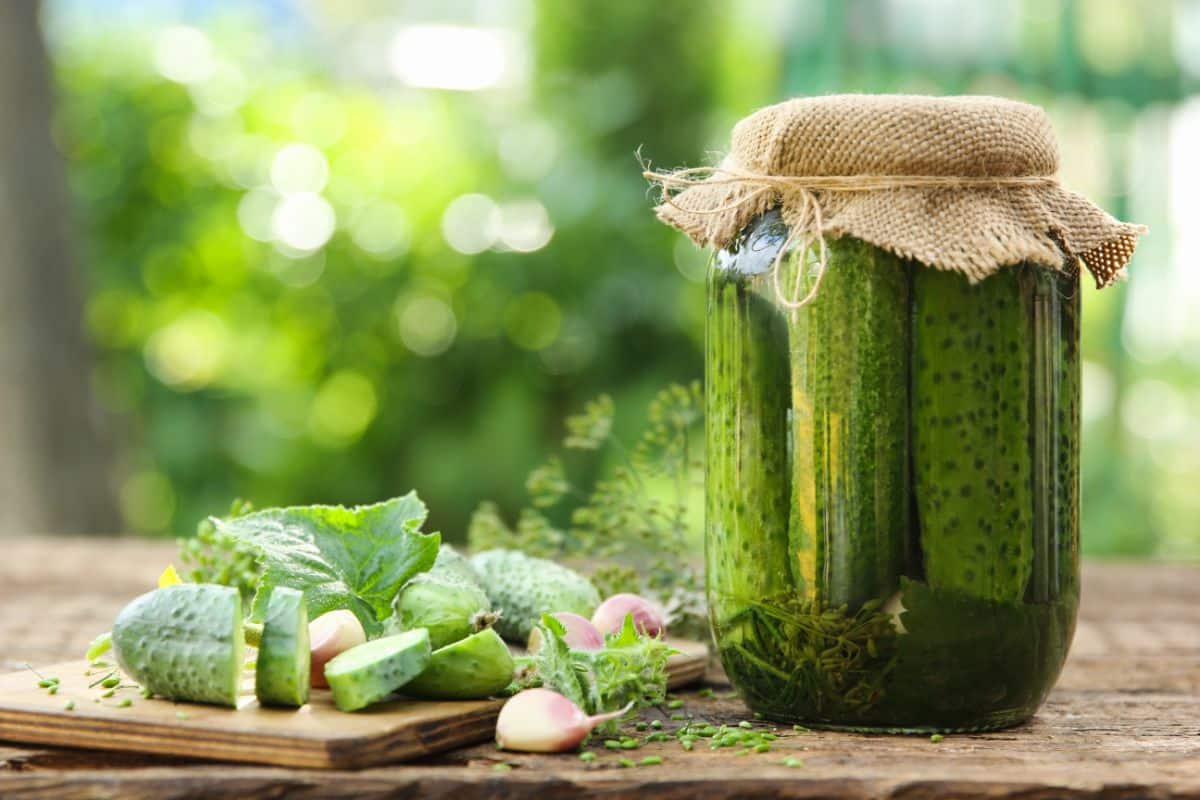 'Little Leaf' is one of the most popular pickling cucumbers around, and it's no wonder why. These delicious little cucumbers are uniformly sized and slightly blocky and grow to about 3 to 5" long. Known for their bright, emerald green skin, 'Little Leaf's" coloration looks particularly lovely when whipped up into a batch of homemade half sours!
Vines are compact, and leaves are smaller than most other cucumber types, which can help improve airflow around your plants and reduce issues with mildew. These cucumbers are also resistant to a wide range of diseases but have a particularly high resistance to anthracnose, scab, and bacterial wilt. 'Little Leaf' fruit maintains a nice crunchy texture once pickled, and you can count on these plants to produce a large harvest too!
3. Calypso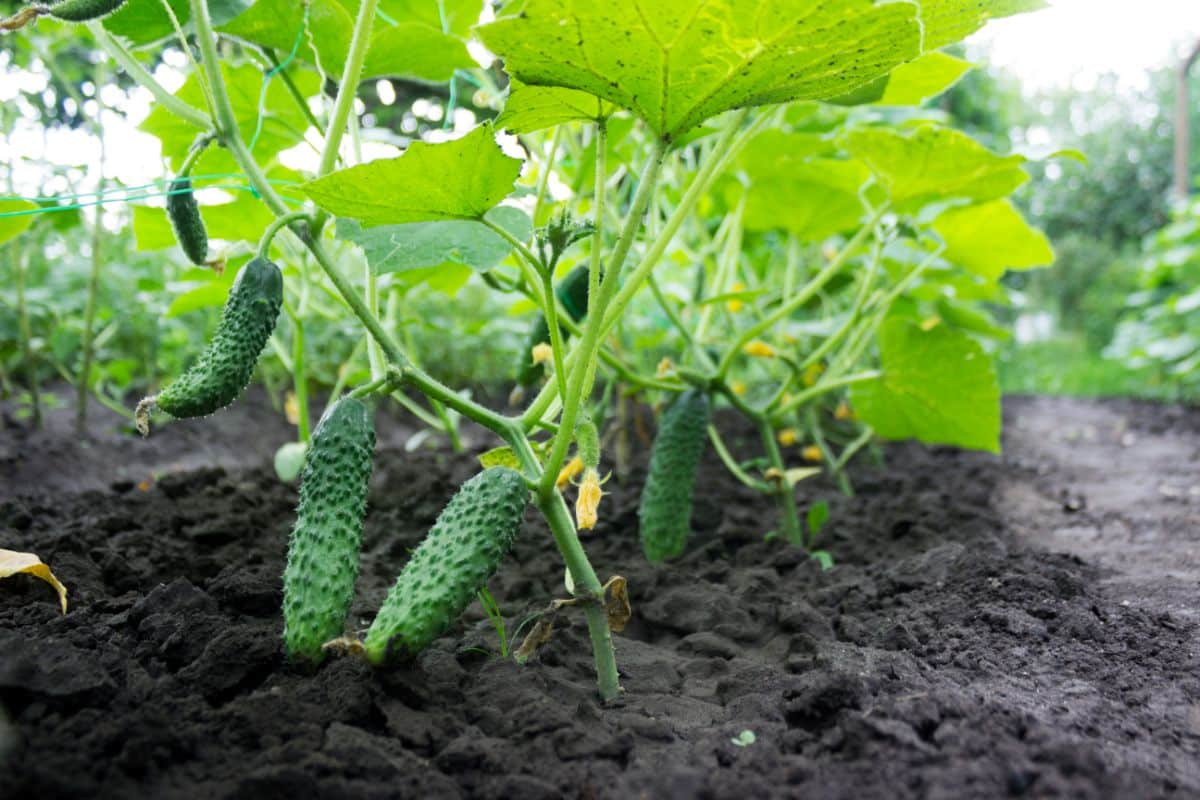 One of the highest-yielding cucumber types, this hybrid pickler is a fast grower and often produces harvestable fruit long before other cucumbers. Quite resistant to a range of common diseases, including mosaic viruses and mildew, this hardy plant is a good choice if you want a large cucumber harvest without a lot of fuss.
Fruit is uniformly sized with green skin and small, white spines. 'Calypso's' flavor is best when cucumbers are harvested between 4 and 5" in length. These flavorful cucumbers can be eaten fresh or sliced vertically for pickle spears or horizontally for pickle chips!
4. Mexican Sour Gherkin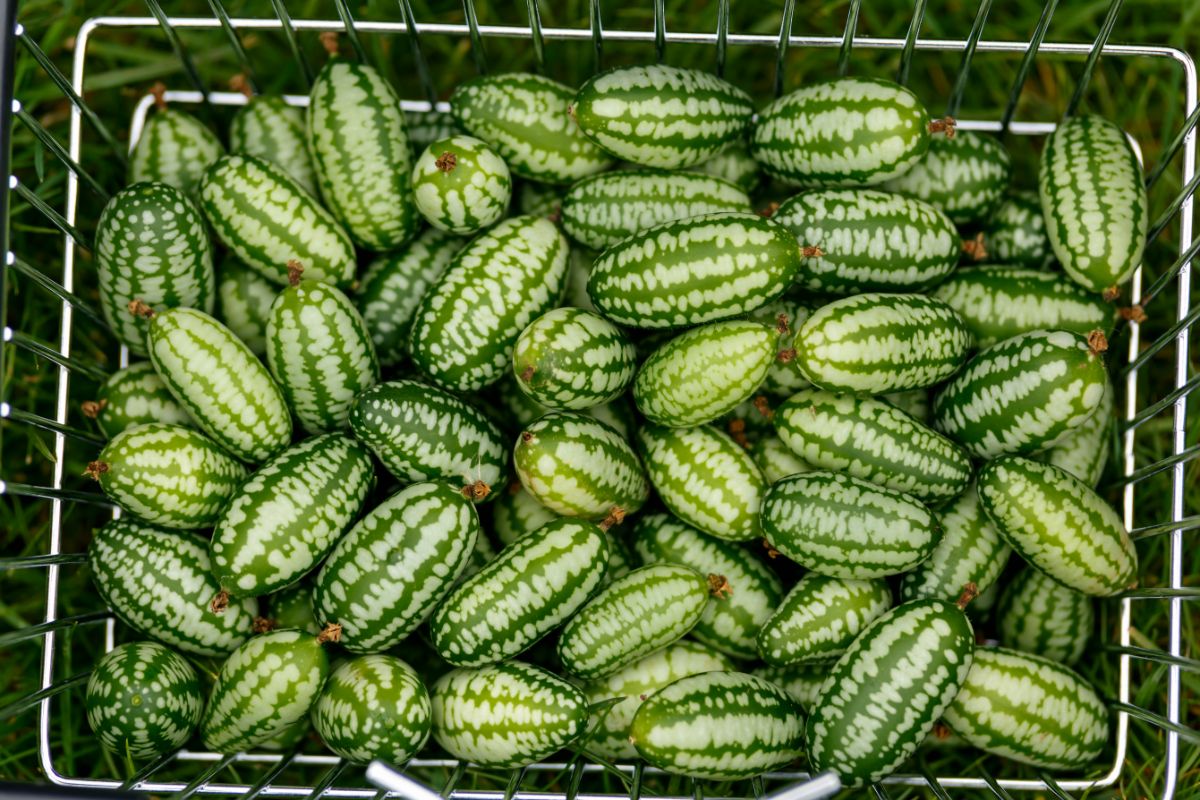 Also known as cucamelons, Mexican sour gherkins are a fun choice if you want to grow something a bit different. These oddball little plants produce tiny fruit that is about 1" in length and has lovely, mottled skin that looks somewhat like a small watermelon. These mini cucumbers taste a lot like standard cucs, but with a brighter hint of citrus.
Mexican sour gherkins can be eaten straight off the vine, but these plants grow so many small fruits all at once that pickling just makes sense. You can try traditional canning methods to preserve your sour gherkin harvest or use them to make easy refrigerator pickles.
5. Sassy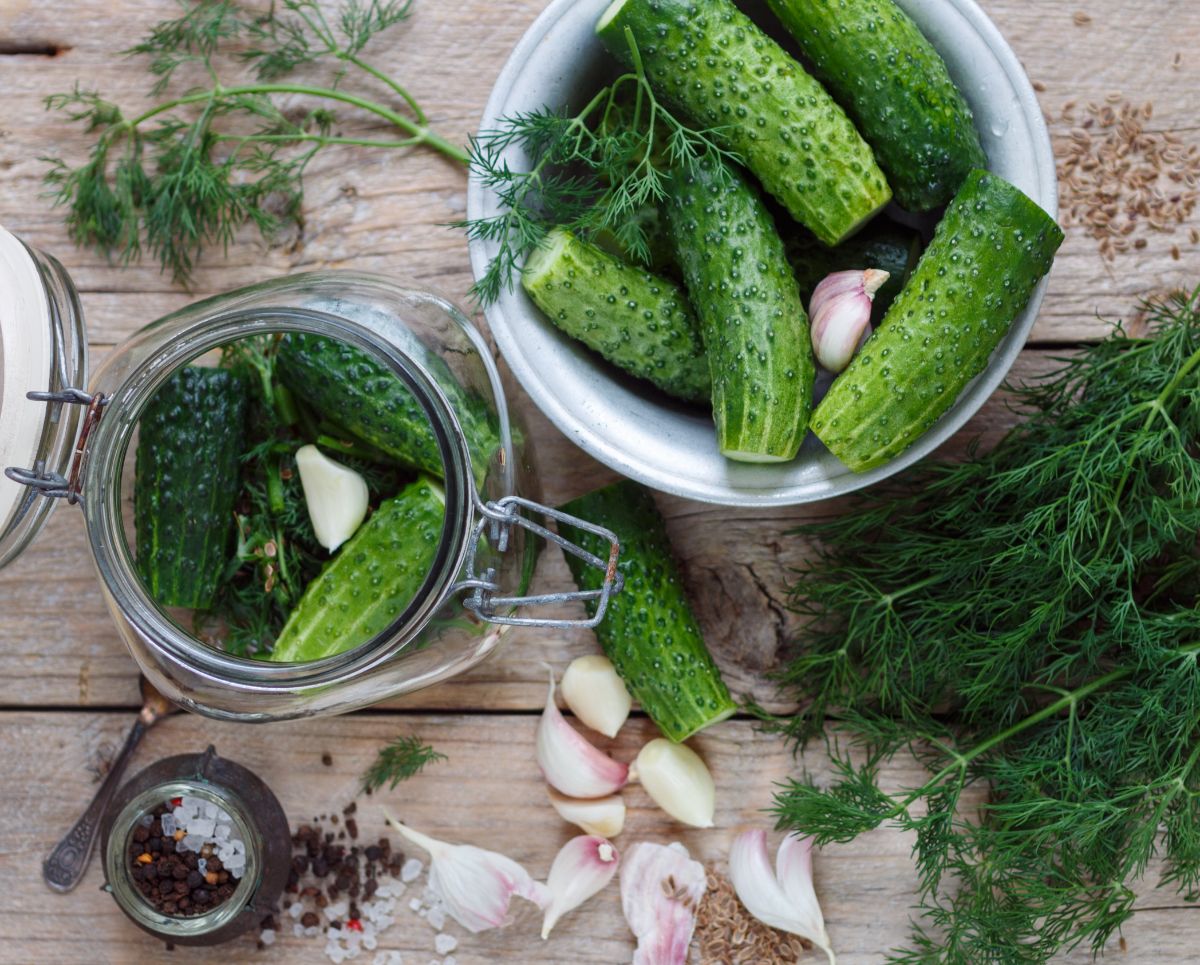 'Sassy' is mostly known for being a late-season cucumber, but this fast grower can produce a bounty of cucumbers just 52 days after planting. In fact, in a test garden, 3 plants grew 25 cucumbers in just a single week!
'Sassy' cucumbers have a crisp texture, dark skin, and a long, narrow shape, making them easy to slip into canning jars. Versatile enough for classic dilly pickles or any other pickled preserve, you can even make homemade relish with this tasty fruit! Plants are also highly resistant to scabs and anthracnose.
6. Ronda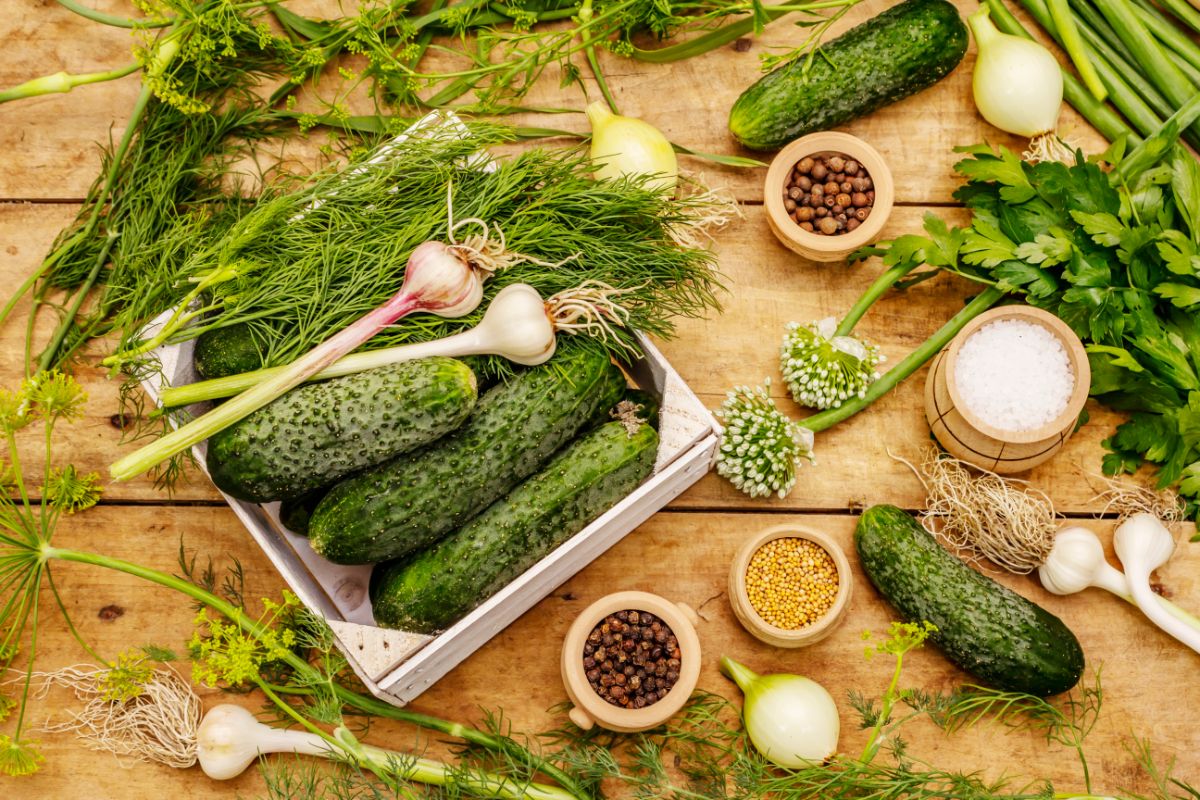 'Ronda' may be a short-lived cucumber, but it produces a ton of harvestable fruit in a brief period of time. One test run of this cucumber type resulted in 3 plants producing well over 130 cucumbers in just 4 weeks' time. That makes Ronda a top choice for small-space gardeners or anyone who wants to maximize their growing space.
'Ronda' cucumbers have dark green skin and have a nice bite to them, especially when harvested under 3" in length. You can also allow these cucumbers to grow a bit bigger without worrying about them turning bitter. In fact, 'Ronda' has a buttery flavor even when the fruit gets large.
7. Parisian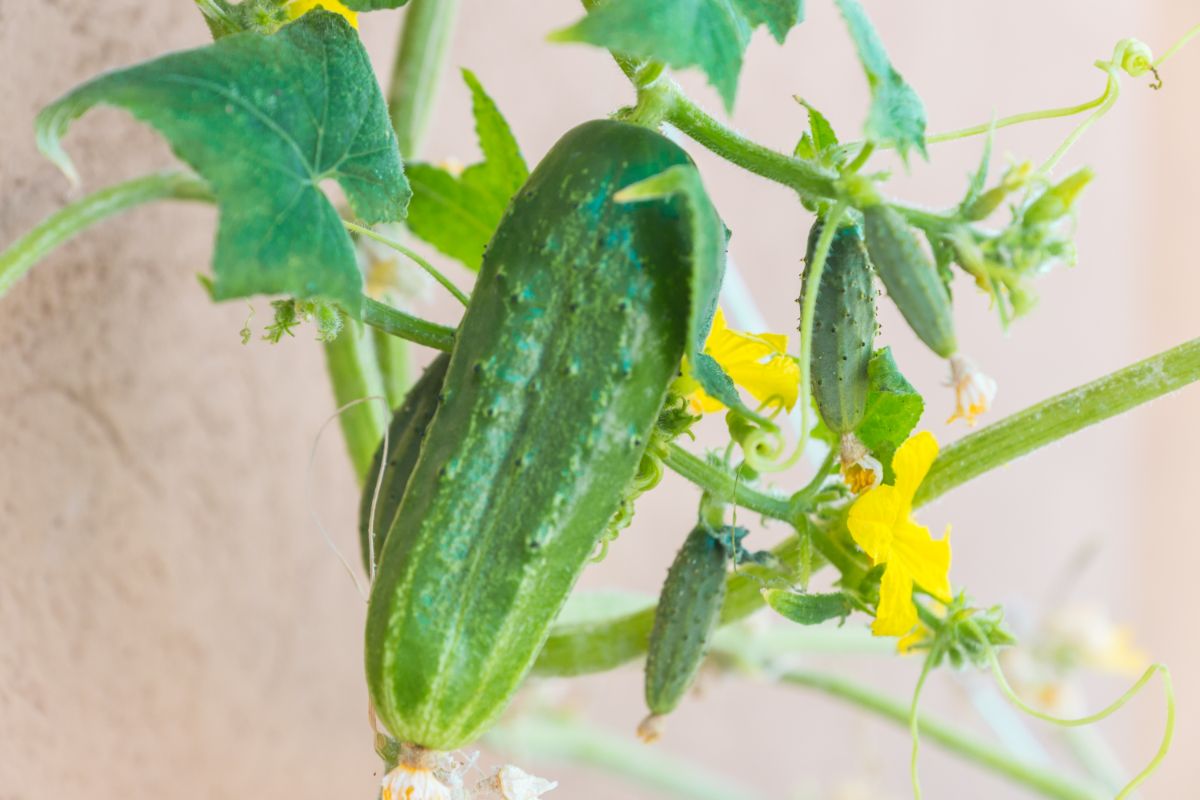 If you've ever had a crunchy French cornichon with a cocktail or charcuterie board, you've likely been snacking on some Parisian pickling cucumbers. But, while you can definitely turn these cucumbers into flavorful gherkins, you can allow them to grow a bit bigger on the vine and then slice them up into bread and butter pickles or dilly spears too!
It's not known for certain when this cucumber variety was developed, but it has been written about in seed catalogs since at least 1892. Plants mature about 60 days after planting and produce a large harvest.
8. Quirk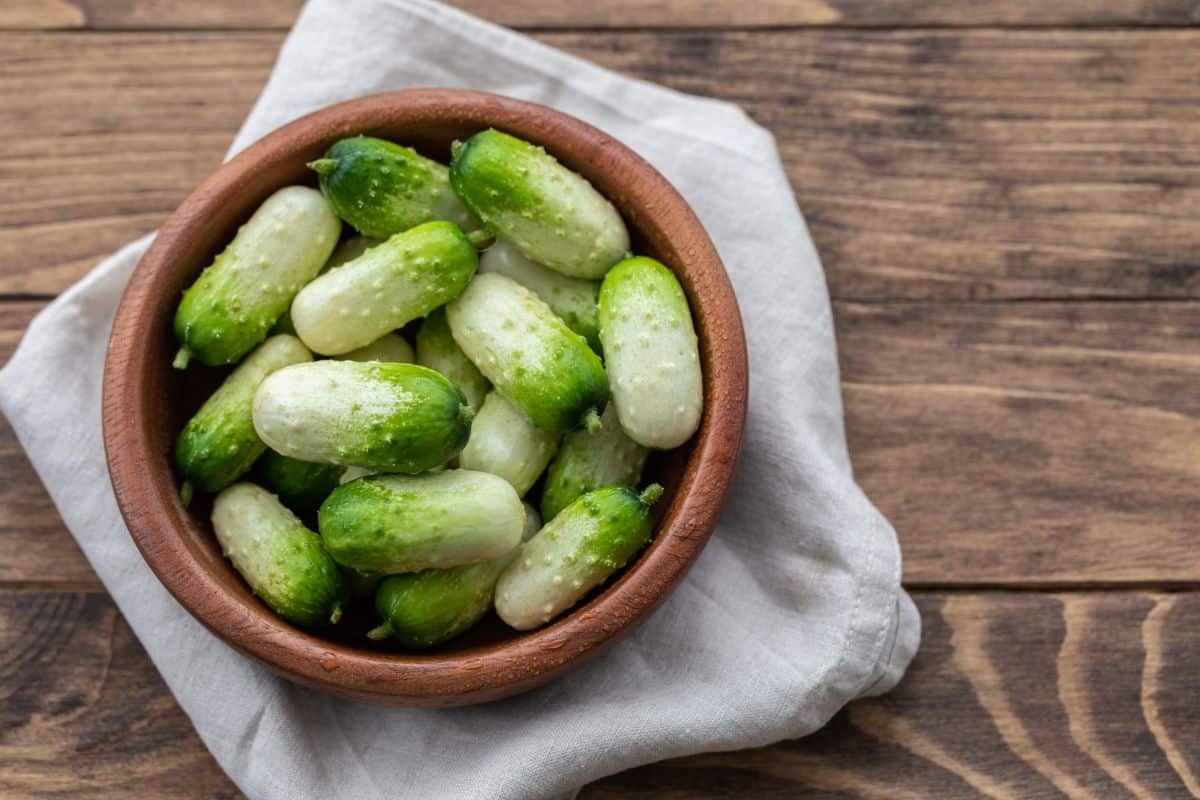 A very pretty cucumber type, 'Quirk' has uniquely colored, two-toned fruit in a highly contrasting medium green and bright white. Fruiting is prolific and produces tons of tasty, snack-sized cucumbers that grow to about 2 to 3" long. While these cucumbers can be eaten raw, their pint-sized proportions make them just right for pickling!
'Quirk' cucumbers can be grown either outdoors or in a greenhouse setting. Vines are short and can be pruned or left to go a bit wild. Either way, these plants are known for their natural ability to ward off beetle damage, and they have some resistance to cucumber mosaic virus and powdery mildew.
9. Excelsior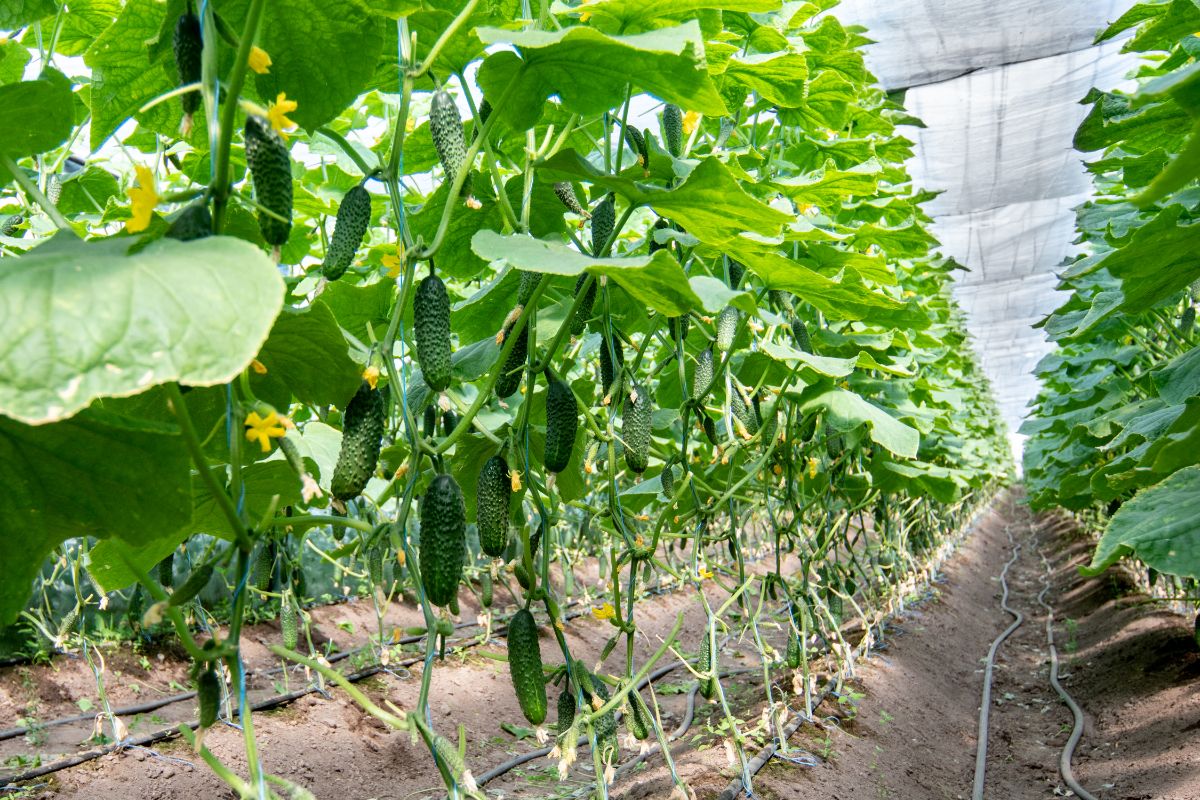 'Excelsior' can be grown outdoors; however, it is parthenocarpic and can grow fruit without being pollinated. That means this plant can be grown indoors in greenhouses too!
Another vigorous grower, 'Excelsior' produces a large harvest of moderately sized, 4 to 5" long pickling cucumbers with dark skin. The fruit has a sweet and well-balanced flavor, while the plant has moderate resistance to many common cucumber pathogens. Because it doesn't need to be pollinated, 'Excelsior' can also be grown under floating row covers if beetles are a problem in your garden.
10. Adam Gherkin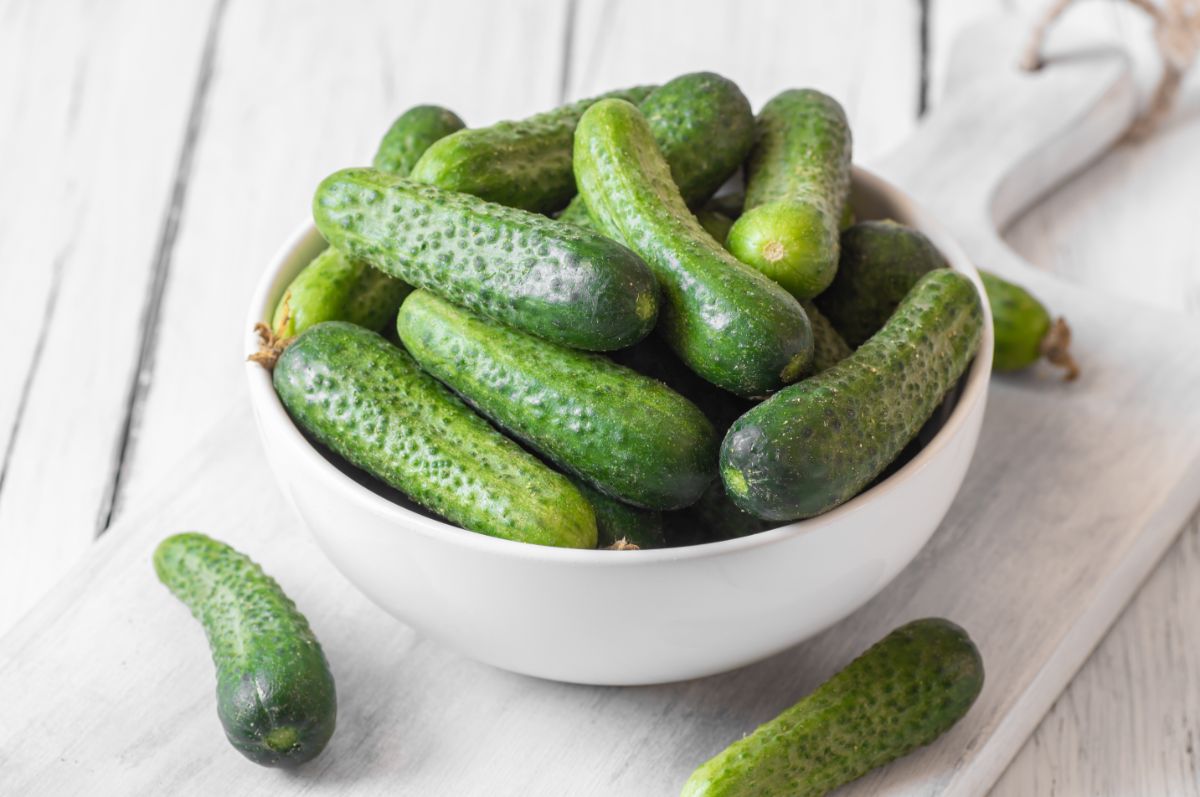 Like any true European pickler, the 'Adam Gherkin' is covered in tiny bumps and spines that give the fruit a highly textured appearance. Fruiting is abundant, with uniformly sized mini cucumbers developing to about 2 to 3" in size. Known for their nice, even color and excellent crunch, 'Adam Gherkin's' are hard to beat when it comes to making homemade pickled cornichons!
'Adam Gherkins' can grow indoors in a greenhouse or outside in the field. Plants have some resistance to cucumber mosaic virus, scab, and powdery mildew, making them easier to grow than other more delicate cucumber types. They can also adapt easily to a range of climates.
11. Salt and Pepper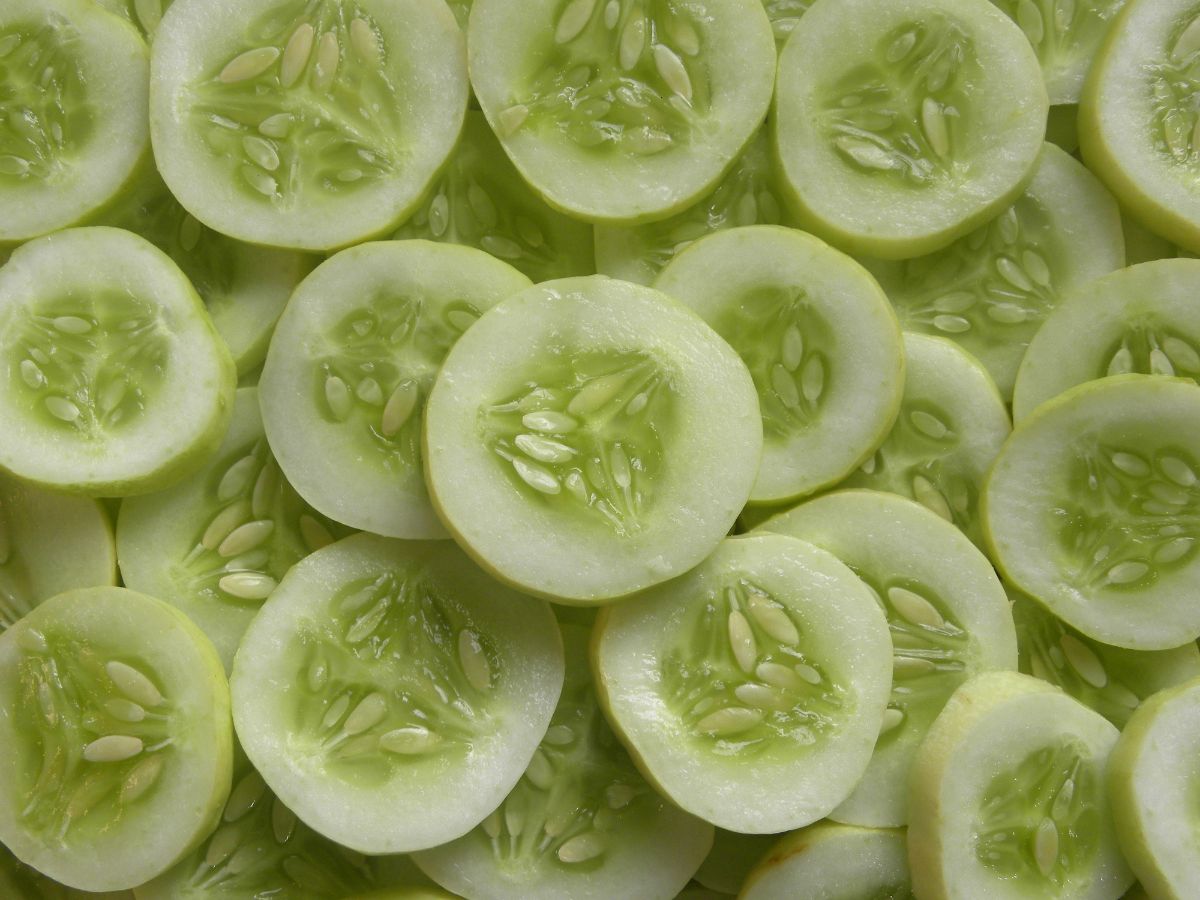 'Salt and Pepper' cucumbers certainly have a unique look. While they are wonderful pickled, they have white flesh, which is quite hard to find in other pickling cucumbers. They are also very hardy plants and are resistant to powdery mildew.
First developed at Cornell University, 'Salt and Pepper' cucumbers grow fruit that measures about 3 to 5" long. The fruit has small black spikes that rub off easily. These plants also have some resistance to angular leaf spots.
12. Lemon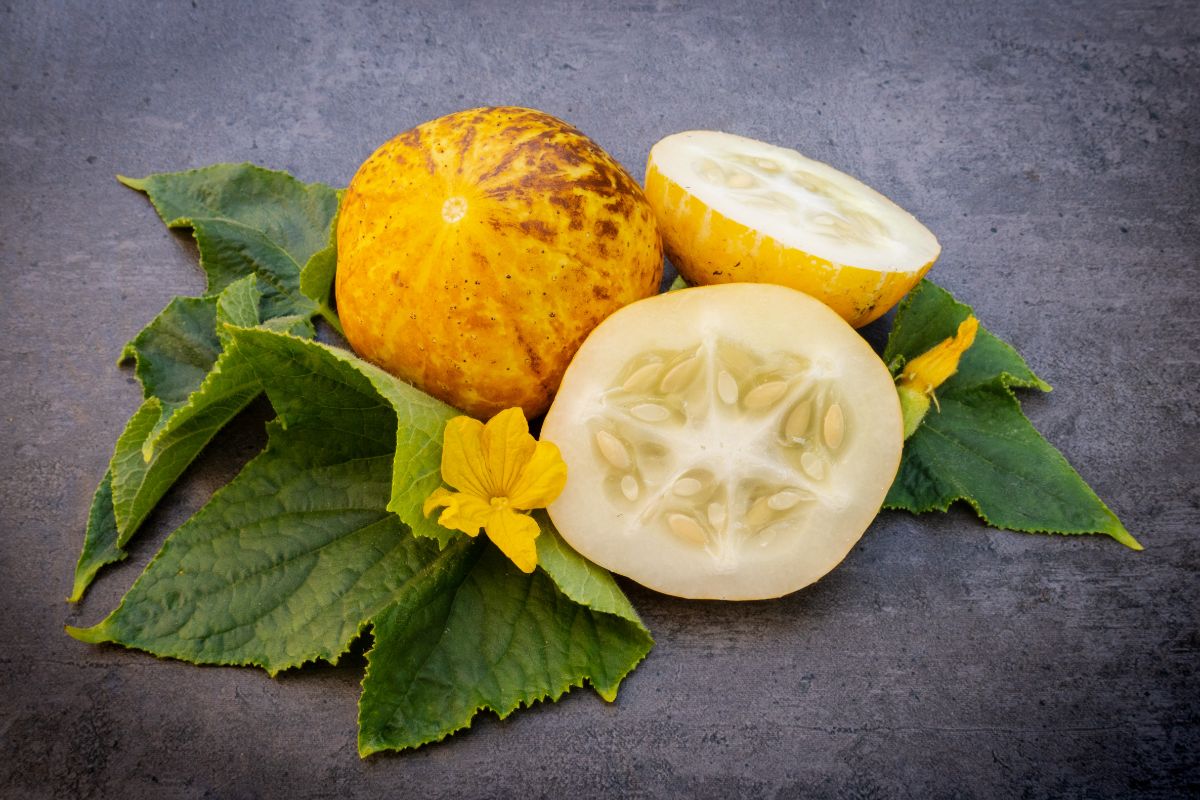 When most cucumbers turn yellow, it usually means they are past their prime and far too bitter to eat. But not 'Lemon' cucumbers. These uniquely colorful cucumbers are bright yellow and very round, making them look like lemons!
Lacking in many of the compounds that can make cucumbers bitter, 'Lemon' cucumbers have a sweet and refreshing flavor and a satisfying crunch. While their flavor makes them well suited for fresh eating in salads and other raw dishes, they can also be pickled to preserve them. For the best flavor, aim to pick your 'Lemon' cucumbers when they are 1 ½ to 2 ½" in diameter.
13. Spacemaster 80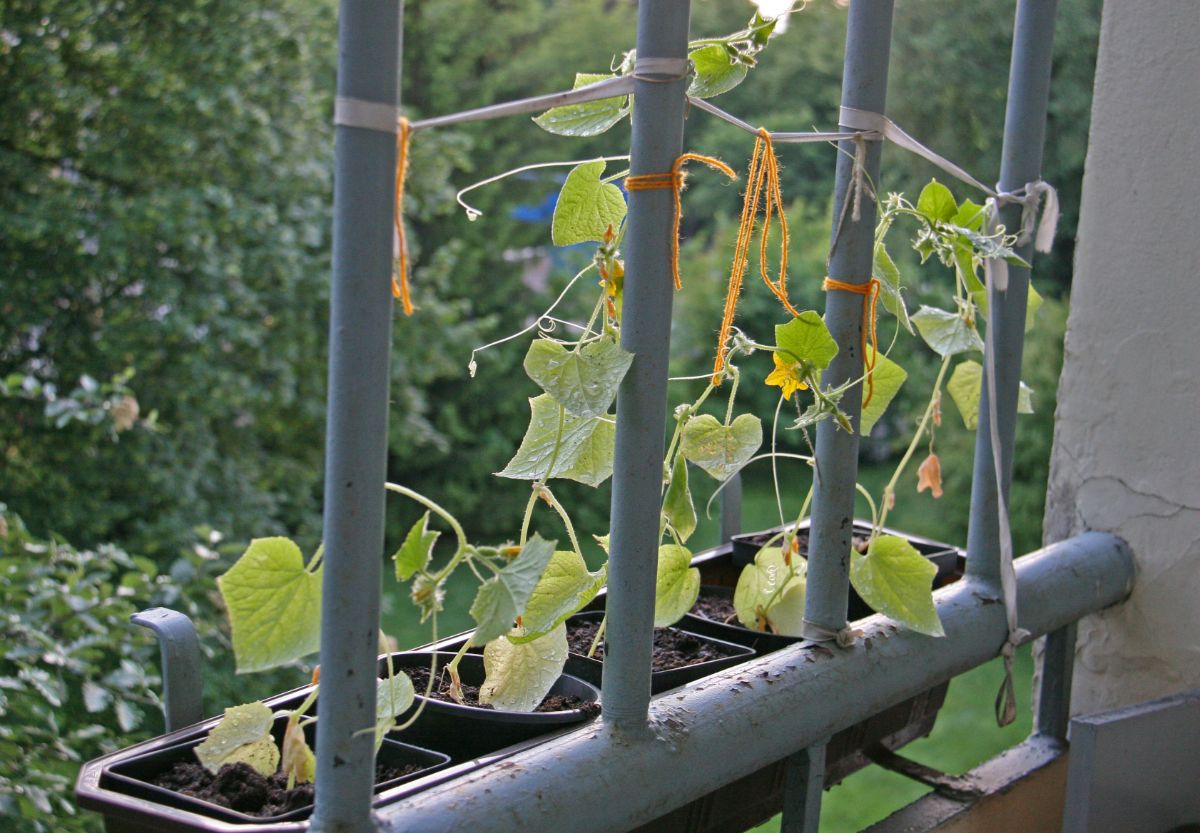 Small space gardeners love 'Spacemaster 80.' These versatile, dual-purpose cucumbers can be eaten raw as slicing cucumbers, but they also make fine pickles when harvested early. That means that if you happen to harvest too late for pickles, you can still chop up these flavorful cucumbers for fresh garden salads and homemade gazpacho.
'Spacemaster 80' grows short, 2 to 3' long vines that are just the right size for small container gardens and patio planters. Some gardeners have even successfully grown these plants in hanging baskets. Plants are also resistant to powdery and downy mildew, cucumber mosaic virus, and scab.
14. Wisconsin SMR-58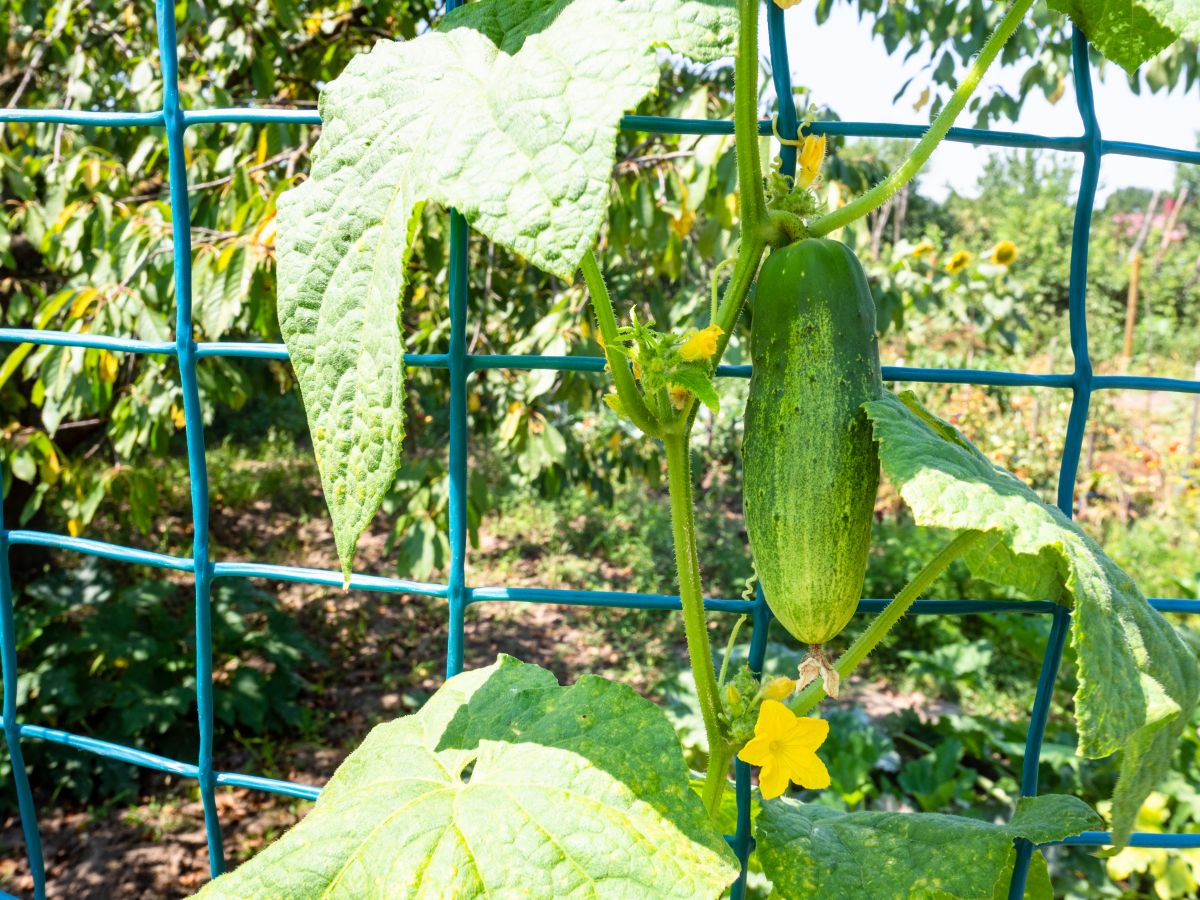 First developed by the University of Wisconsin in 1958, 'Wisconsin SMR-58' is an ever-bearing cucumber type that will continue to produce fruit all season long if you harvest frequently. This open-pollinated plant reliably develops a large harvest of crisp cucumbers. While they can be harvested when larger, aim to gather cucumbers for pickling at between 4 and 6" in size.
Vines grow between 4 and 8' long, so they should be trained on support poles or trellising. Cucumbers grown on trellises tend to be straighter, which makes pickling easier too. If you're on the lookout for a budget-friendly trellising option, try installing a cattle panel trellis with t-post supports.
15. Chaperon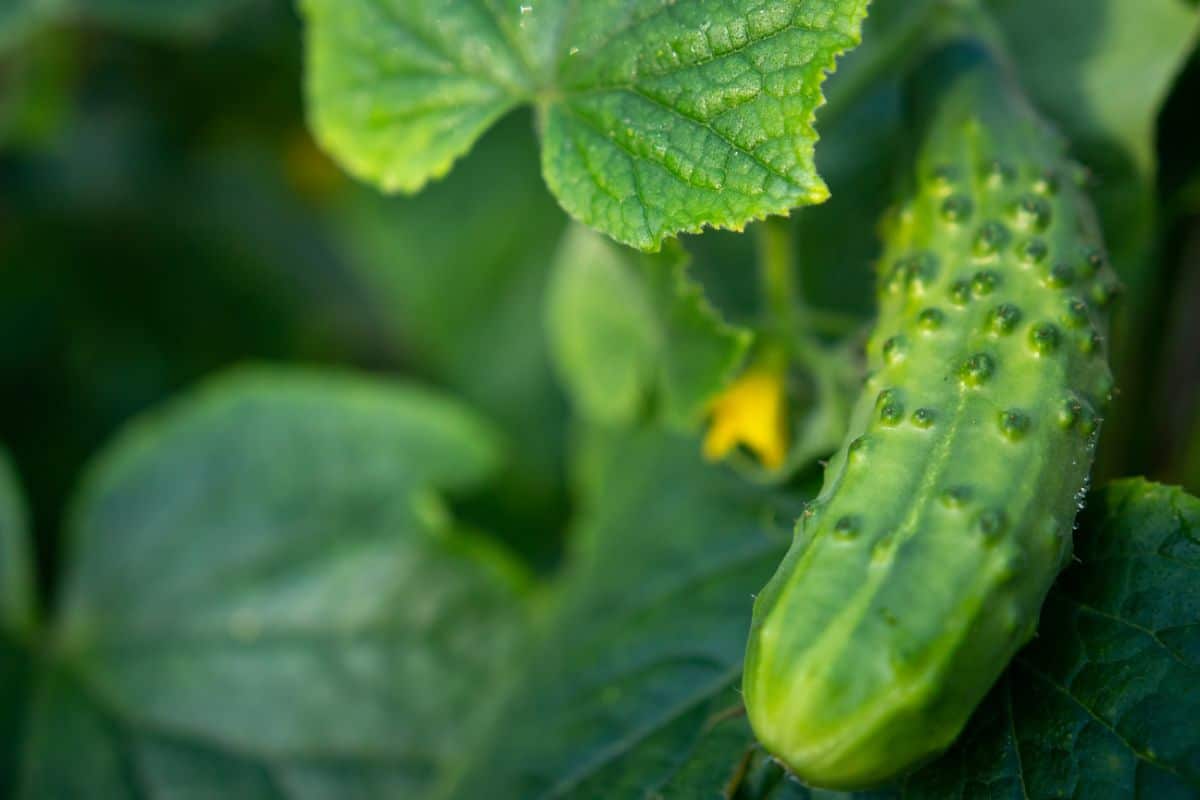 With an improved taste and higher resistance to mildew than its predecessor 'Citadel,' there are lots of reasons why you may want to choose 'Chaperon' this season. While it's only a moderate producer, plants will still grow plenty of tasty cucumbers, but they are less likely to overwhelm a small kitchen. Plants also have some resistance to various diseases, but 'Chaperon' is particularly resilient in the face of scabs.
The fruit grows to about 4 ½" in length and should be ready to harvest 52 days after planting. For best results, keep your soil consistently moist but not soggy, particularly when temperatures soar. In general, cucumbers grow best in soil with a pH of between 6.0 and 6.8.
16. Max Pack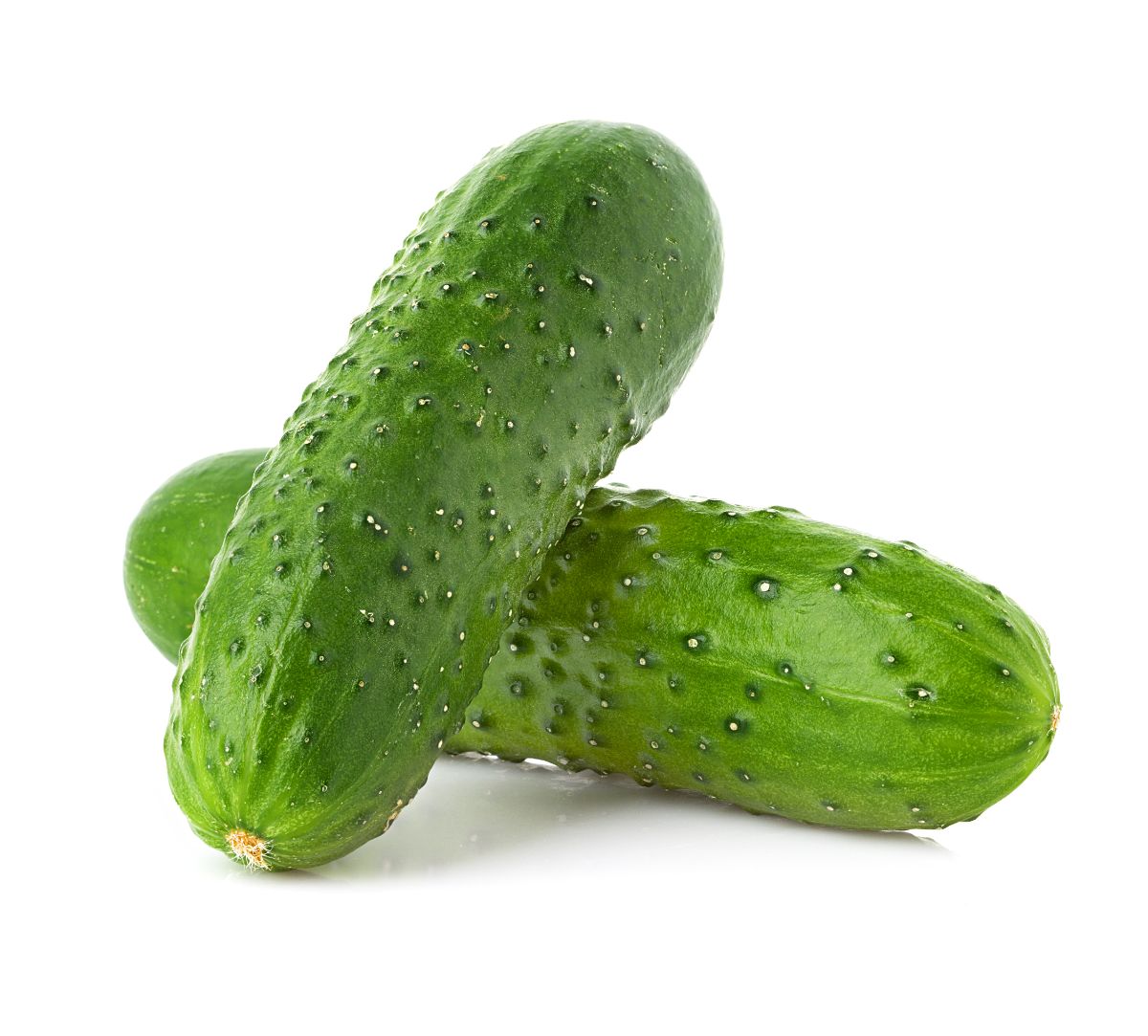 Another vigorously growing pickling cucumber, 'Max Pack' really does pack a punch with its abundance of uniformly sized, 4 ½" long fruit. 'Max Pack' cucumbers have a dense texture and a small seed cavity, so you know they'll pickle well. Even better, their sweet flesh tastes scrumptious raw or in brine!
A hardy plant, 'Max Pack' has been cultivated for disease resistance, so it can survive many diseases other cucumber varieties can't. It also can handle drought and heat stress better than many other cucumber cultivars and is less prone to bitterness. These cucumbers are ready to harvest in about 55 days after planting.
17. Boothbay Blonde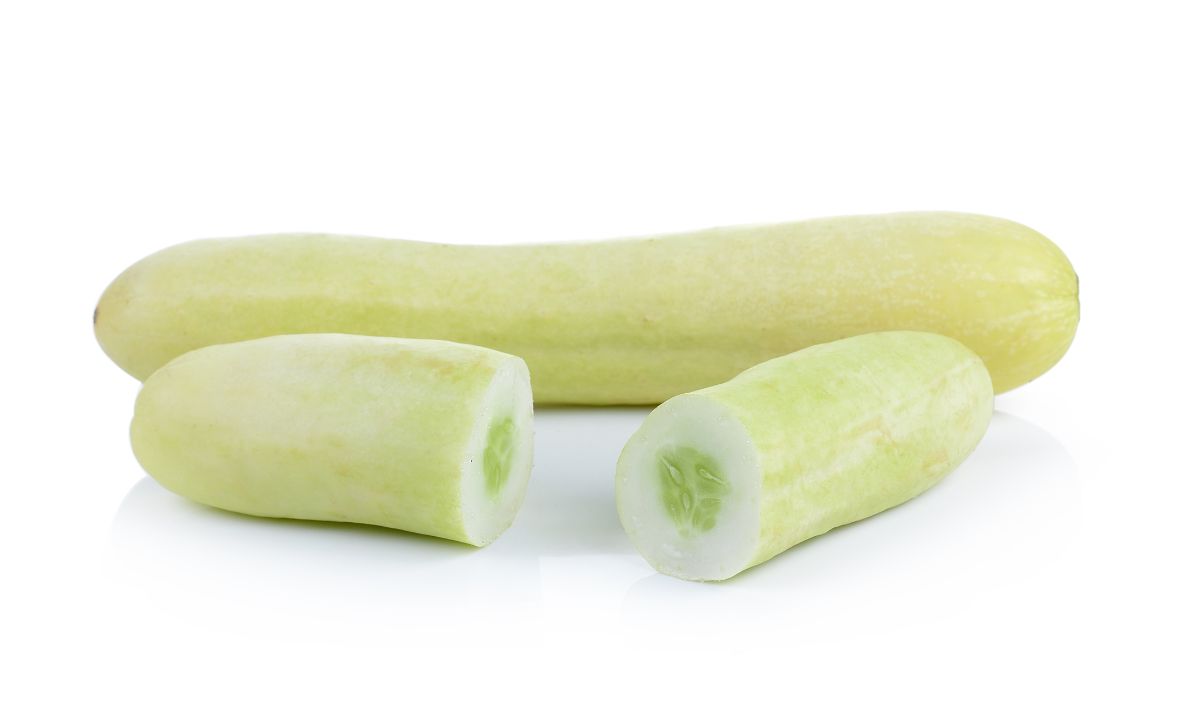 'Boothbay Blonde' is an intriguing cucumber variety with a pale greenish-yellow skin. A high-yielding plant, the fruit has a crisp texture and a delicious sweetness that rarely develops any bitterness. Cucumbers usually grow about 3 to 5" long and make a colorful addition to pickling mixes with darker-skinned cucumber varieties.
First developed by the Boothbay family of Maine, this unique cucumber is definitely one to try!
18. Bush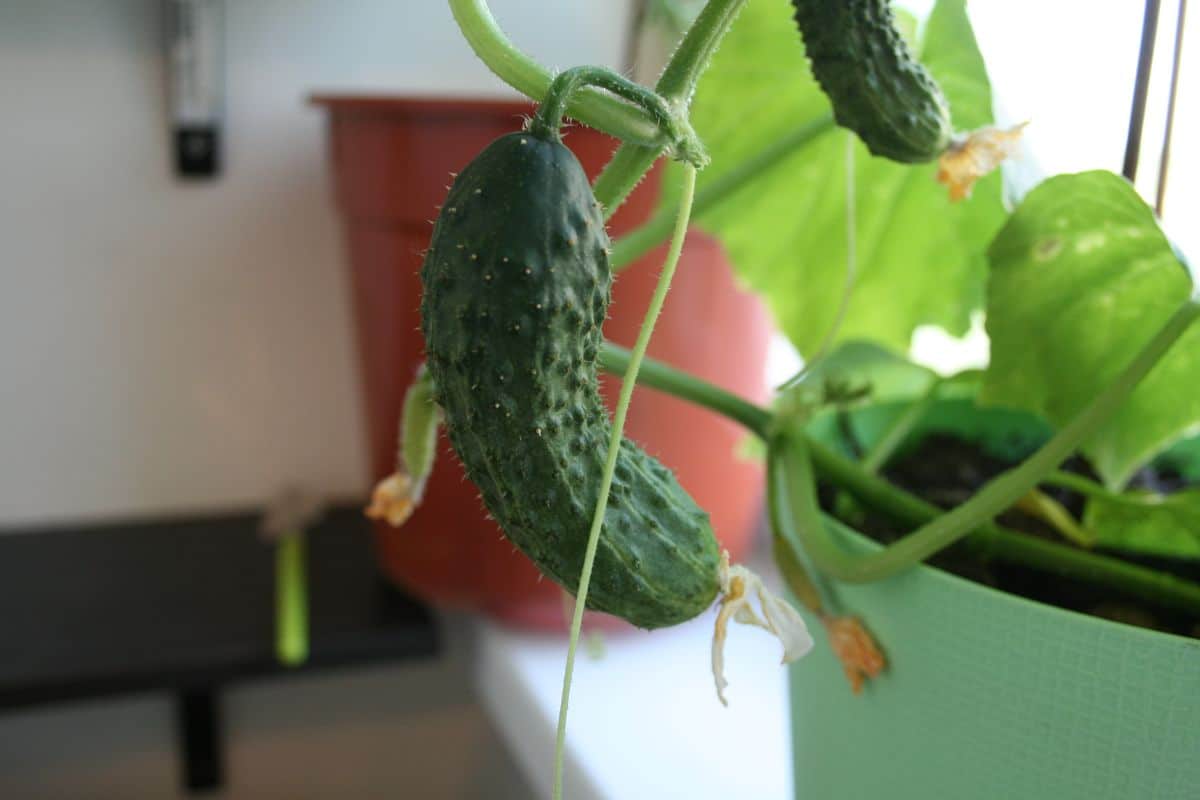 Bush pickling cucumbers are crowd favorites that really have it all. As bush-type cucumbers, they grow small and compactly, so they are just right for backyard patios and container gardens. But just because they're small doesn't mean you need to sacrifice your harvest – these plants are prolific too!
Bush pickling cucumber plants stay under 30" in size, so they will never overwhelm your space. For tastier cucumbers, aim to harvest your plants when the fruit is still under 5" long. These early producers may start fruiting as early as 45 to 50 days after planting.
19. Boston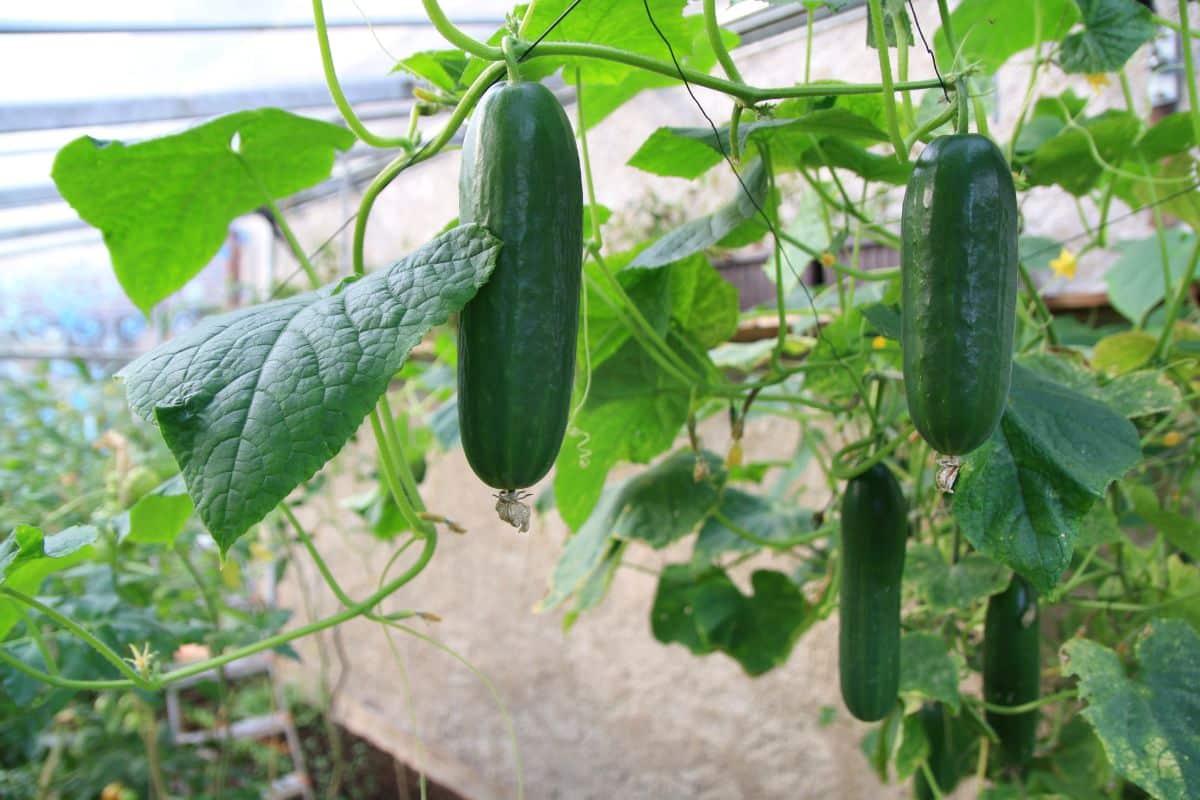 Boston pickling cucumbers are another heirloom cucumber variety with a touch of history. This traditional cucumber was the pickling cucumber of choice at the turn of the 20th century. In fact, this beauty was first developed in 1880!
Fruit is uniform in size and is of good quality with a crisp texture and smooth skin. Seeds will germinate about 7 to 14 days after planting, while this cucumber type should start producing fruit about 55 days after sowing. For best results, try locating your cucumbers in a spot in your garden that gets a bit of light afternoon shade.
20. Cross Country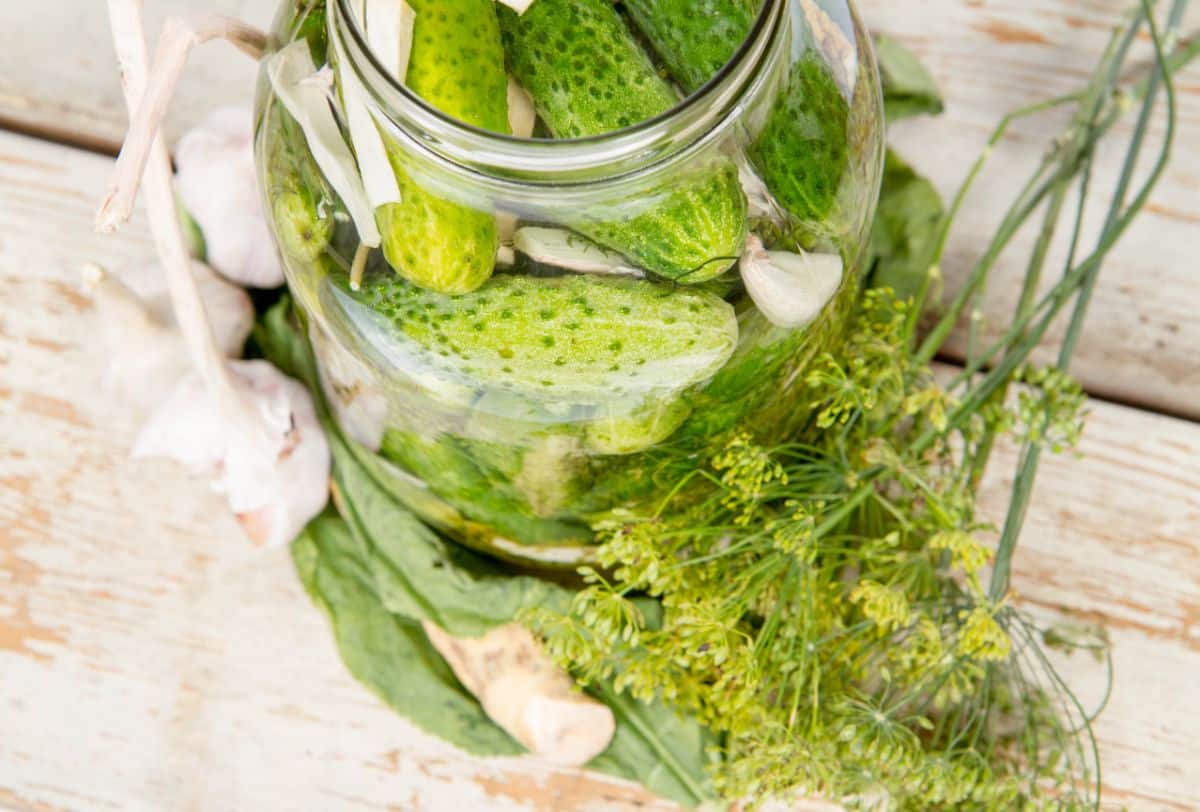 Known for its uniformly sized, straight fruit, 'Cross Country' cucumbers have bumpy, dark green skin and fine white spines. These cucumbers also have very small seed cavities, which makes processing and pickling them a breeze!
One plant produces an average of about 5 ½ pounds of cucumbers, so you may just need to grow a plant or two to furnish a small kitchen with all the pickles it needs for the year. Particularly delicious when pickled in salt brines, 'Cross County' has a sturdy texture too. Just keep in mind these plants are susceptible to bacterial wilt, so choose a different cucumber type if you're garden has had issues with wilt in the past.
21. Jamaican Burr Gherkin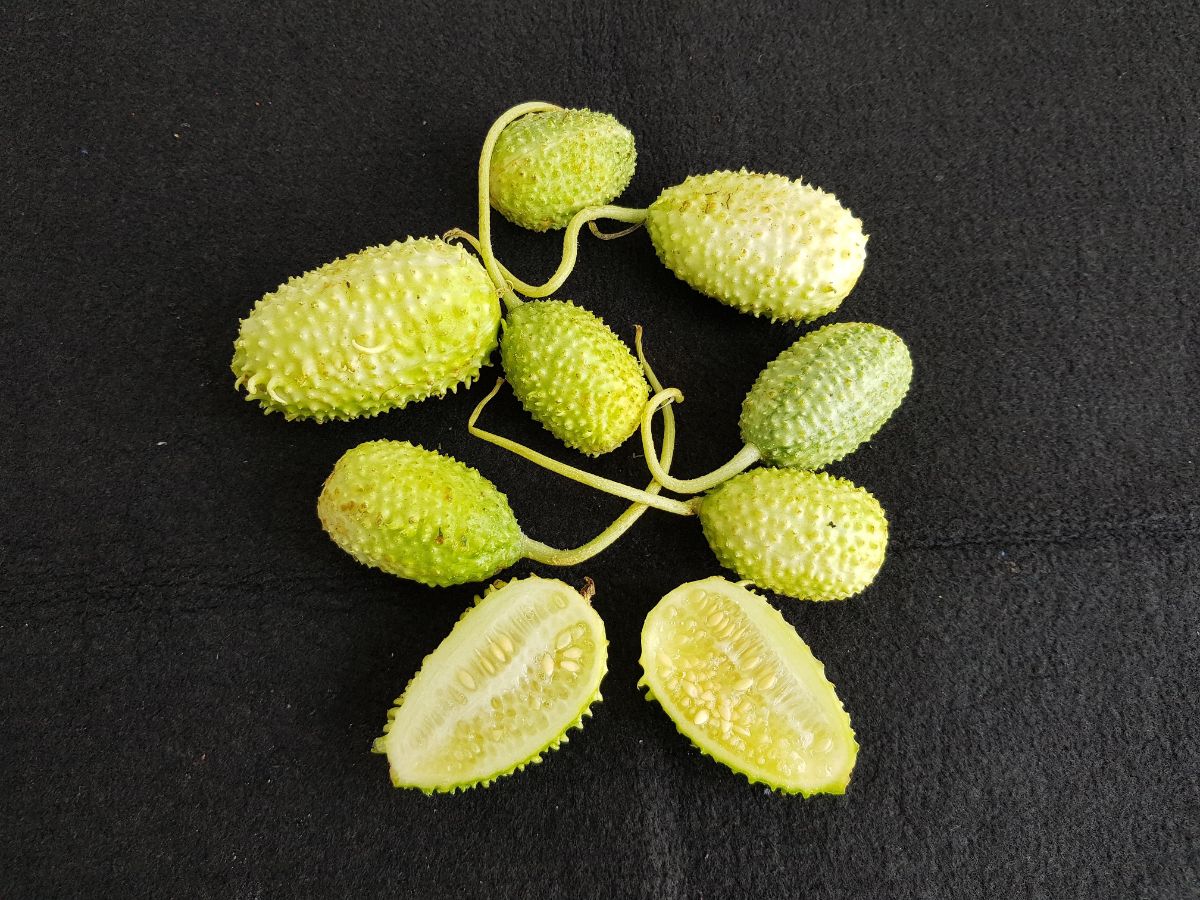 Jamaican burr gherkins are fun plants to grow. These mini fruits grow to about 1 to 2" long and have spiky flesh, making them resemble some sort of marine creature. But these zingy gherkins are excellent pickled or when eaten raw.
While these plants aren't actually cucumbers, they have a cucumber-like flavor when picked young. If you don't mind a bit of sourness, go ahead and pick the fruit when it's longer than 1". You can also cook the fruit just like you would a summer squash – fry it, sauté it, roast it… you name it!
If you needed more reasons to love these plants, they are also some of the most prolific growers around, and they're disease and pest resistant too! Just make sure you grow them on trellising, as they can vine over 8'.
22. Commonwealth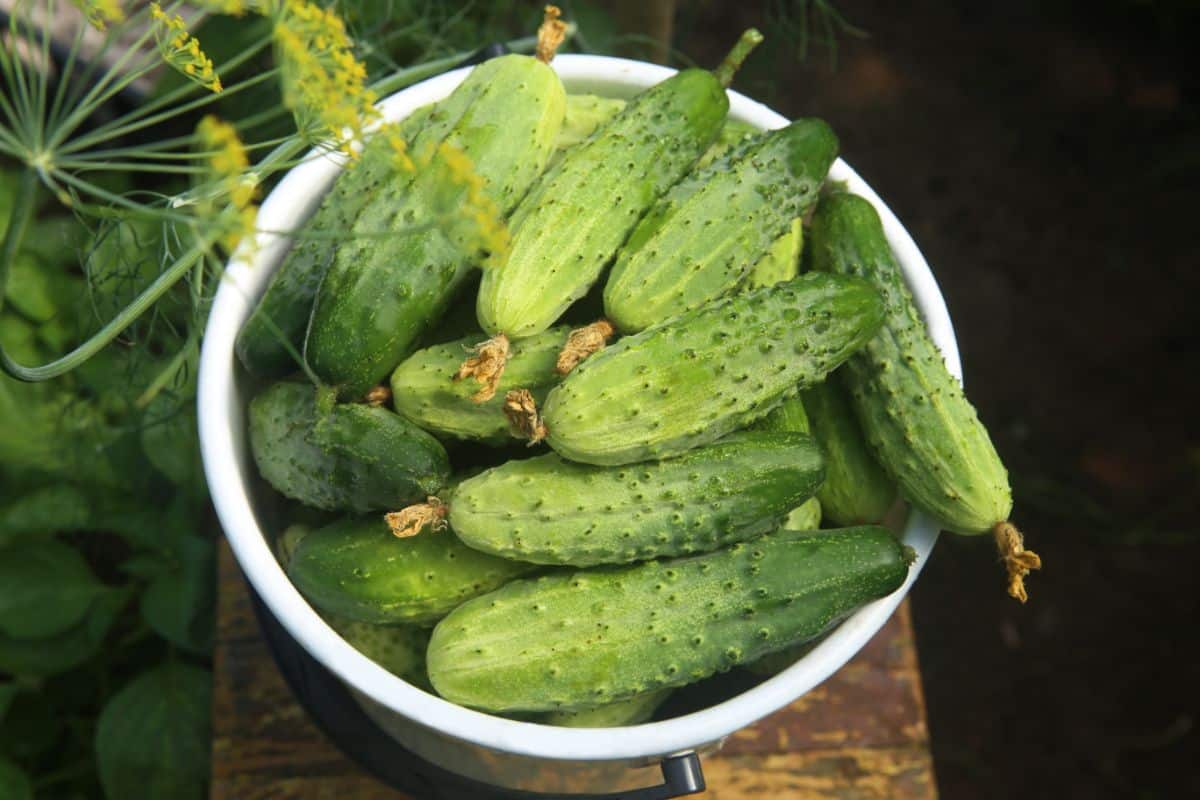 First developed in the American south, where steamy summers can promote mildew issues in the garden, 'Commonwealth' was specifically cultivated for mildew resistance. But not only that. This prolific cucumber produces throughout a long growing season and is resistant to bacterial wilt too.
The delicious and crisply textured fruit has a thin skin that works particularly well in pickling crocks. Not prone to bitterness, try to pick your 'Commonwealth' harvest before cucumbers are longer than 6". For a truly zingy pickle, experiment with Lacto-fermenting these cucumbers and serve them up with a backyard burger straight off the grill!
Different types of cucumbers to know
If you're new to growing cucumbers, you may feel a bit overwhelmed by the sheer variety of plants to choose from. To help, we thought it might be a good idea to briefly explain the primary differences in specific cucumber types.
Bush vs. vining cucumbers
Seed catalogs often describe plants like cucumbers as either 'bush' or 'vining.' Some catalogs may even use the terms 'determinate' or 'indeterminate' to describe cucumbers, as well as other plants like tomatoes. These terms refer to the plant size, growth habit, and harvest window.
Bush cucumbers, also known as determinate cucumbers, grow more compactly and usually don't need trellising. That makes them much easier to grow in small spaces, including container gardeners. Bush cucumbers also tend to produce much of their harvest all at once, which can be helpful if you're doing home canning or pickling.
Vining cucumbers, also known as indeterminate cucumbers, form large vines that can grow and spread 8' or more. These plants do need trellising or some other type of support and are much more difficult to keep in small gardens. However, vining cucumbers tend to produce more cucumbers, which can be harvested throughout the growing season.
Pickling vs. slicing cucumbers
Pickling cucumbers are the best cucumbers for preservation due to several factors.
Pickling cucumbers often have thinner skins, which creates a more pleasant crunch once pickled. Pickling cucumber varieties are also quite productive and produce more uniformly sized fruit, which can be particularly helpful during the canning season. Additionally, these cucumber varieties often have a firmer texture overall and a smaller seed cavity.
Slicing cucumbers are often larger than pickling cucumbers and have a higher moisture content. While these cucumber types can still be used for pickling, once preserved, they may not have as crunchy of a texture as the pickles you're used to. If you're on the hunt for an exquisite slicing cucumber for fresh eating, Shintokiwa cucumbers are hard to beat!
Frequently asked questions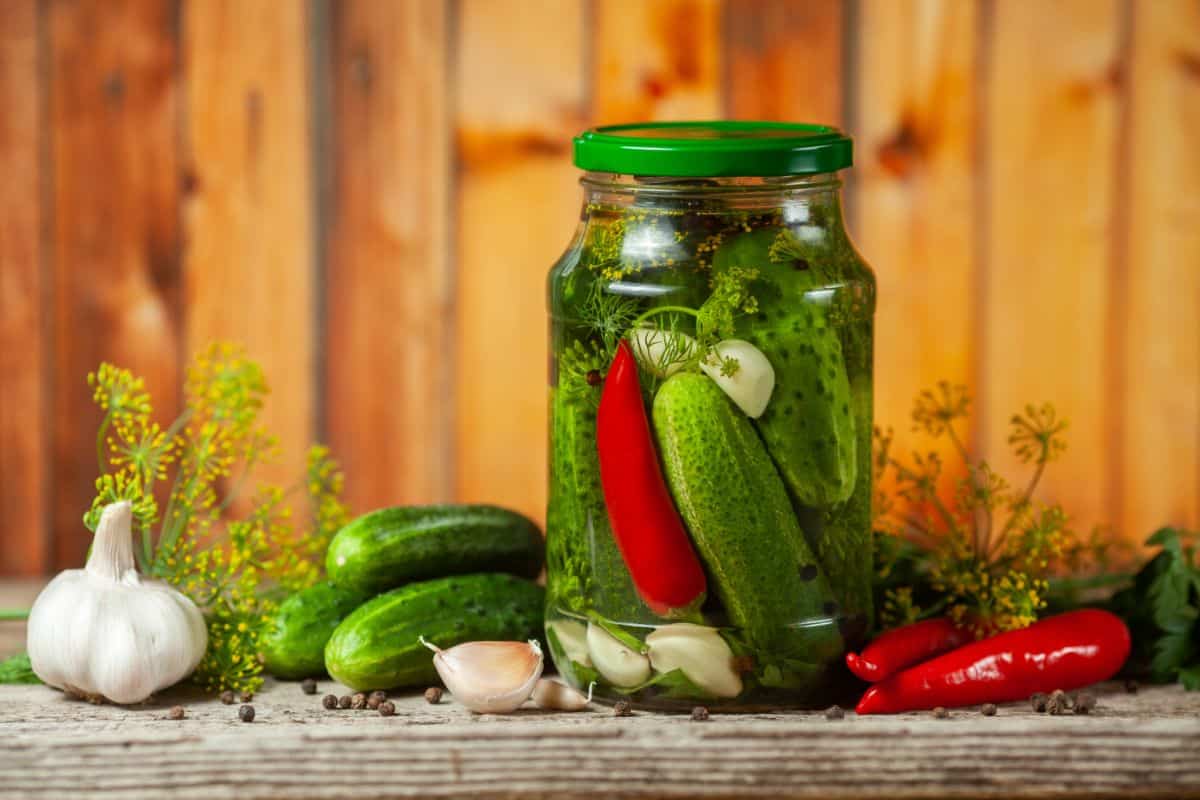 Summary
Choosing the right seeds for your garden can be both fun and a bit intimidating. Today there are just so many seed types to choose from it can feel hard to pick the right one!
When it comes to the best cucumbers to grow for pickling, there are lots of tasty options that preserve well. The question then becomes, what is the best pickle for you and your garden space?
Some cucumber varieties are better for small-space gardening, while others are known to make the best gherkins for cocktails! Other pickle types are preferred for relish and have smooth skins or other interesting textures. Now that we've explored some of the best pickling cucumbers in this article, we hope you've gotten more clarity about the type of pickling cucumber you'd like to grow.
Since vining cucumbers usually require some support, you may also like to check out this guide on easy trellising options for cucumber growing.