For home gardeners, the more efficiently you can use your space, the better. Few gardeners ever think they have "enough" space to grow all the wonderful types of vegetables and flowers they want.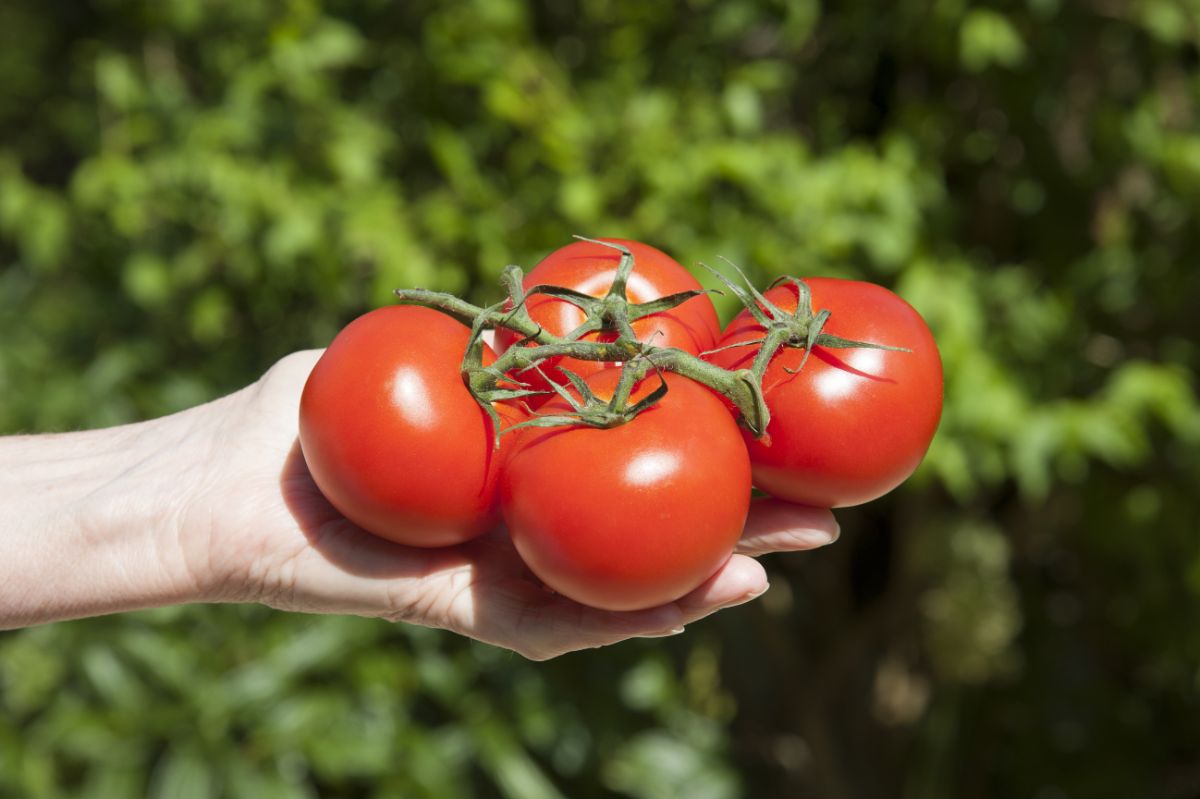 Making better use of your garden space also means that you can cut back the time and work involved in gardening; not that we don't love our gardens, but it can be hard to keep up with them. So, if we can plant fewer plants and still get everything we need, we can spend less time weeding, pruning, watering, and maintaining our gardens.
One of the best ways to make the most of your garden is to plant varieties of vegetables that can be used for more than one purpose. Multi-purpose tomatoes are particularly good time and space-savers since tomatoes are large plants, and their fruit can be used in so many different ways.
Fortunately, there are some excellent varieties of all-purpose tomatoes. Multi-purpose varieties will give you plenty of delicious tomatoes for all your fresh eating, canning, drying, and preserving needs. We've highlighted the five best varieties here. Feel free to choose a couple of types, but also know that you can have a rewarding experience even if you choose to plant only one of these varieties.
Jump to:
1. Amish Paste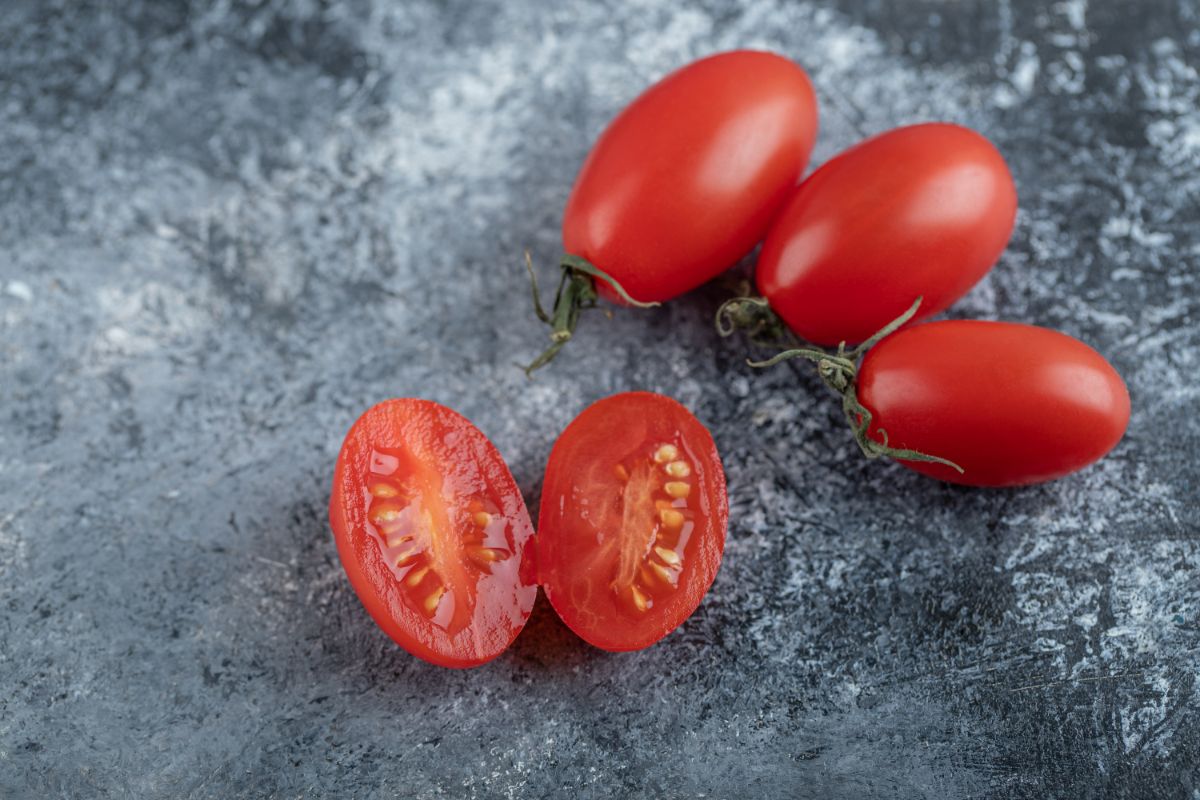 Amish Paste tomatoes are shaped somewhere in between round tomatoes and long plum or paste-type tomatoes. They're sort of elongated globe shapes, or maybe globe-shaped elongated?
However you describe it, the resulting tomato has enough girth to make good slicers, while their low seed content and flavorful meatiness means they are great for all types of saucing, canning, and preserving. They hold together well for drying or dehydrating because there is still enough meat to keep them together without breaking as they dry down. Once dried, there is plenty of substance left to them, too (unlike many ribbier, juicier, slicer-type tomatoes). They're delicious for fresh eating and salads, too.
The bushes are indeterminate, fruiting throughout the season. They are also heirloom seeds, so the seeds can be saved. They are said to be the "best-selling paste tomato" by Seed Savers Exchange.
Recommended uses: saucing, canning, soup, salsa, slicing, dehydrating, fresh eating
2. Rutgers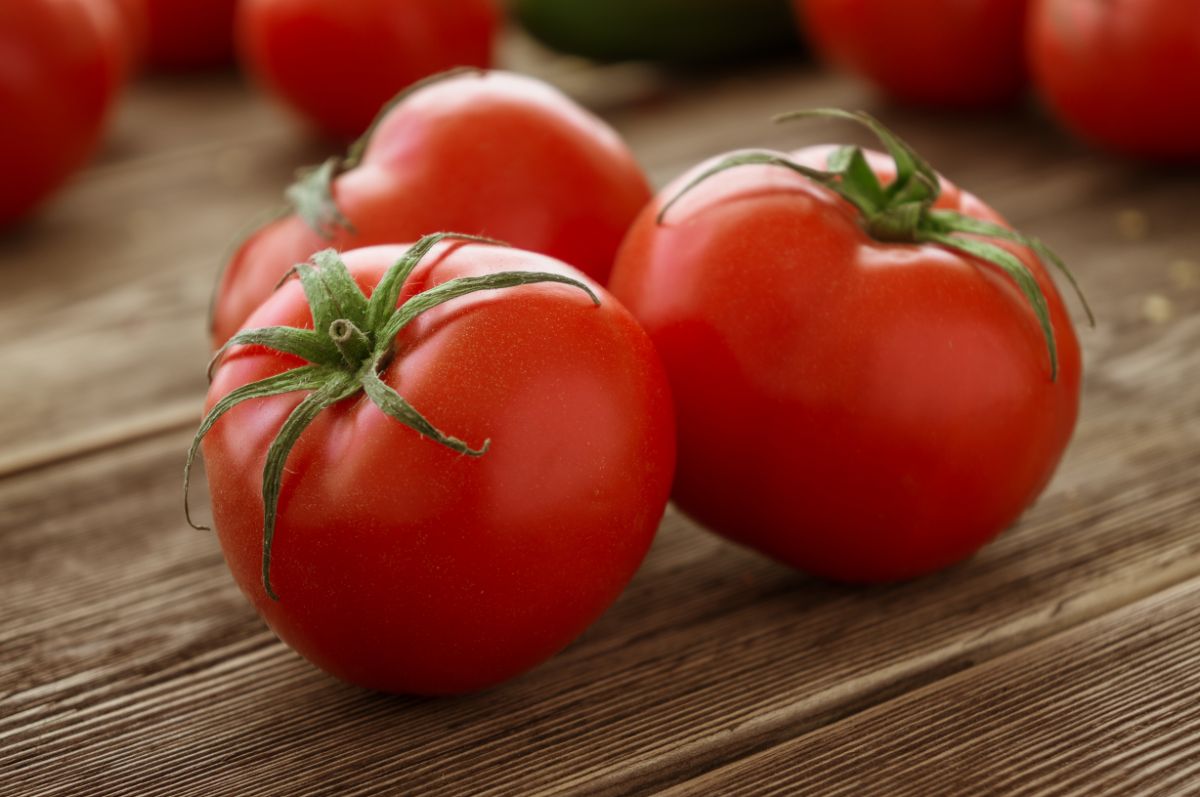 Developed by Rutgers University in New Jersey, this tomato is known as the "Campbell's Soup" tomato. This makes it great for soups and sauces, salsas, and more.
Rutgers is a meaty tomato with few seeds. It is a round tomato and grows larger than most sauce and paste tomatoes, so overall, it has a good yield while also being a good tomato for slicing. At 10 to 12 ounces, Rutgers stays small enough that you're not wasting too much when you slice them, and they tend to be more resistant to cracking, rotting, and other "big tomato" problems.
And it's an heirloom, so you can easily save seeds from your best plants for next year's seed supply—which you might want to do; it does seem like Rutgers tomato seed has been a little harder to come by recently.
Recommended uses: slicing, saucing, soup, fresh and canned salsa, fresh eating
3. San Marzano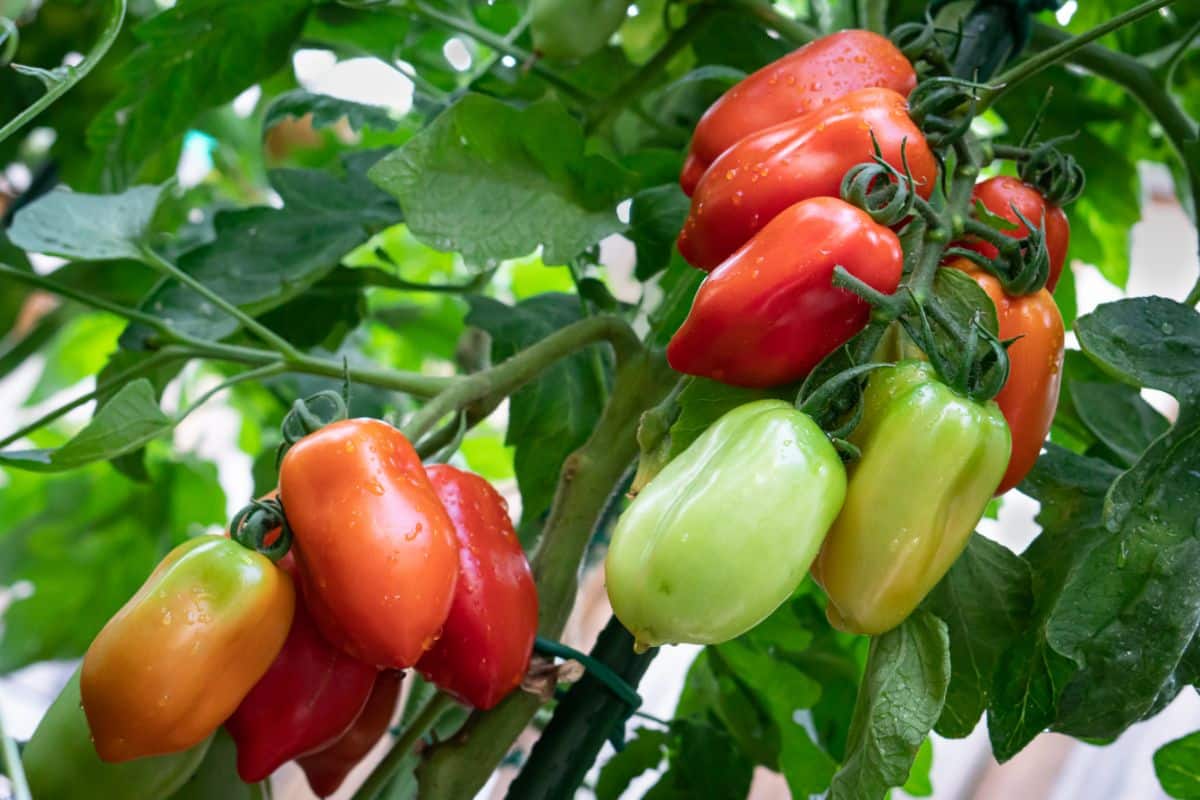 San Marzano tomatoes are oblong tomatoes, similar to plum tomatoes. They hail originally from Italy and are considered a classic paste tomato. San Marzanos have a traditional acidic flavor, which makes them ideal canners and sauce tomatoes. They are favored in the kitchen for their low seed content and flavorful meatiness. San Marzanos are also noted for their easy peeling.
Though the thought of more as a canning and saucing tomato, they make a good fresh-eating tomato, too, and are fantastic for fresh dishes like bruschetta topping, caprese salad, and fresh salsa. They are indeterminate, so they will continue to produce fruit from the beginning of the fruit set until frost/the end of the season.
Recommended uses: fresh eating and in salads, sides, and salsa, stewed tomatoes, canning, saucing, cooking
4. Celebrity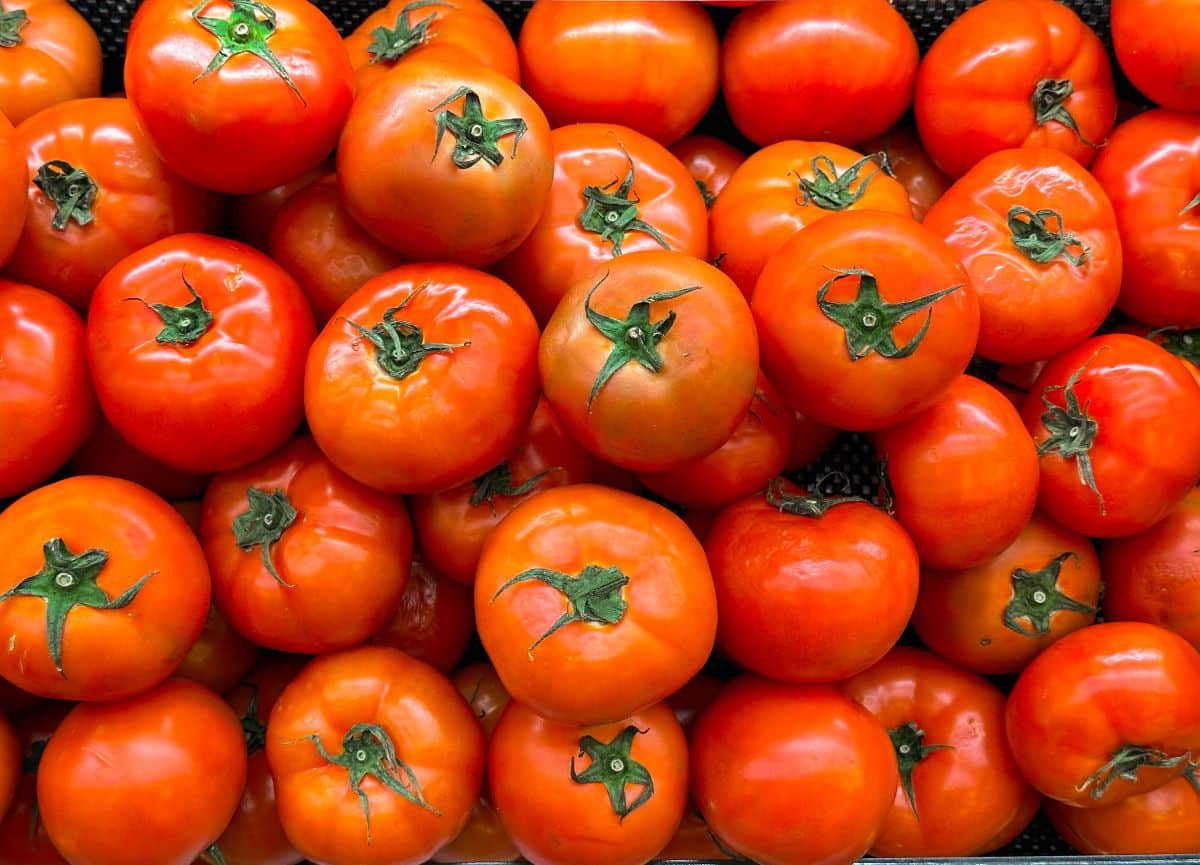 Celebrity grows clusters of round, medium-sized (approximately 6 to 8-ounce) tomatoes. They are known to be consistent, abundant, and highly disease-resistant. Texas A&M University recommends them for people with limited space who need to plant their tomatoes in or near the same spot every year because of their resistance to disease and insects.
Firm and meaty and prized for their flavor, Celebrity tomatoes are equally good for canning and preserving and fresh eating. They have a high nutritional value. This is a tomato against which other varieties are tested.
The plants are determinate bush-type and do not need pruning. In fact, experts recommend that you do not prune Celebrity tomatoes. These tomatoes ripen well off the vine, making them good for saving the unripe last fruit of the season.
Recommended uses: fresh eating, slicing, saucing, salsa, juicing
5. Cherokee Purple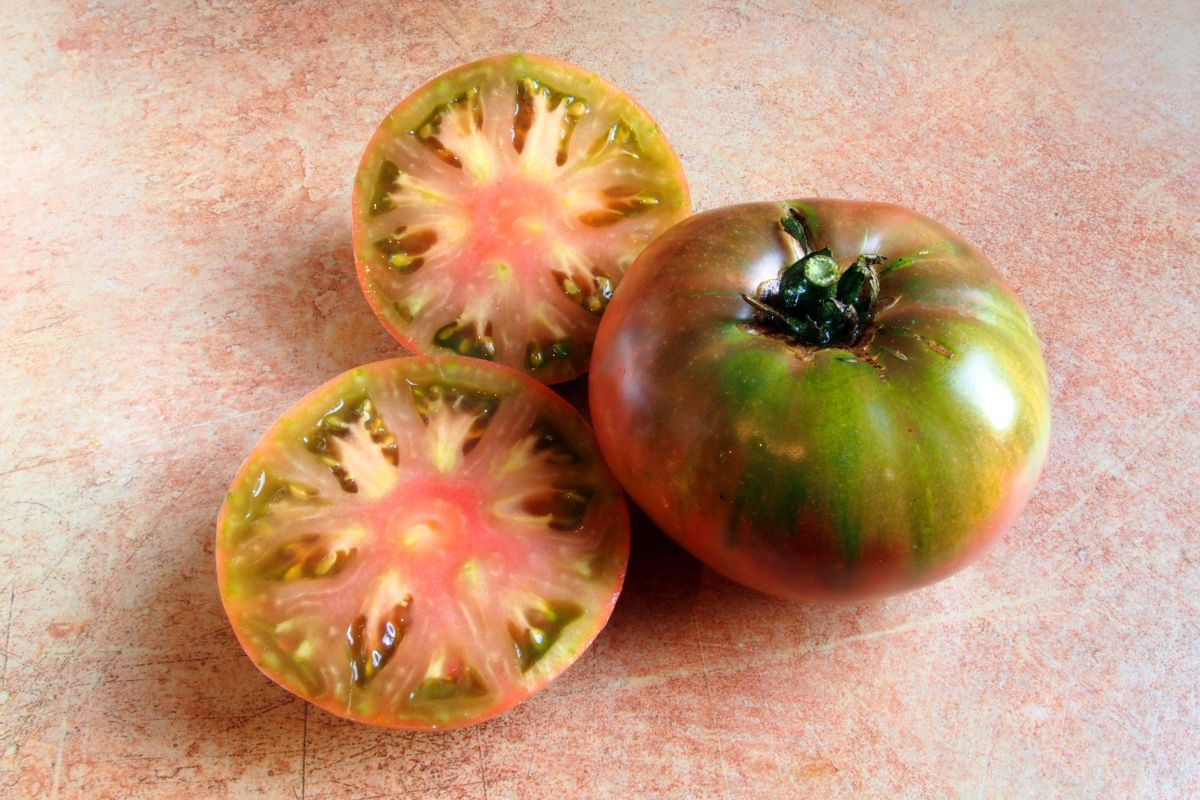 Cherokee Purple tomatoes are believed to have originated with the Cherokee tribe of Native Americans. These are large, beefsteak-style tomato that grows fruit up to as large as one pound (16 ounces). It is meaty, which makes it a candidate for some canning and saucing, too.
Cherokee Purple is considered a "black" tomato. It has a lighter red color that is sometimes described as mauve and transitions to a purpling that bleeds into green-colored shoulders. If you are looking for a versatile tomato with some show, you might enjoy the Cherokee Purple.
Cherokee is an heirloom tomato, so seeds can be saved. It is also indeterminate, so will produce for the entire tomato season.
Recommended uses: slicing, salads, salsa, Pico de gallo, fresh eating, saucing
One to Watch: Gill's All-Purpose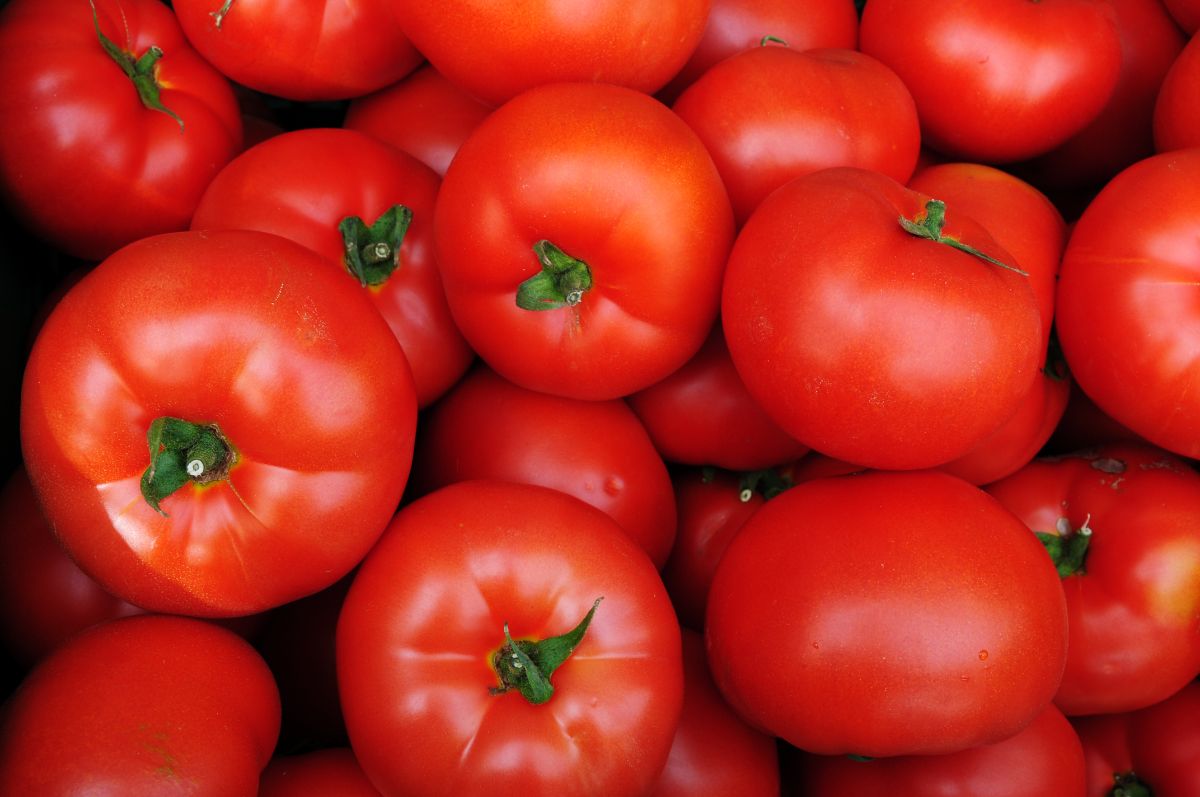 Gill's All-Purpose tomato is starting to gain attention as a great all-purpose tomato. It has been around since 1947 but isn't as widely known or as widely available as some of the others mentioned here. If it were to become more widely available, it might well move up on the list of the best all-purpose tomatoes.
Gill's tomatoes are on the smaller side at under four inches in diameter. They are round and very meaty, with very few seeds. The plants are determinate.
Recommended uses: canning, juicing, fresh eating, tomato salad, slicing
Start from Seed and Grow Your Own All-Purpose Tomatoes
Some of these varieties, like San Marzano, are fairly common and can often be found for sale as seedlings in greenhouses and nurseries. The others are popular among home gardeners who recognize their value. If you want to grow them, though, there's a good chance you'll need to start them from seed yourself.
This is one of the biggest reasons to grow your own garden transplants from seed—so that you have control over the varieties you grow, and you know you can get those varieties (because there's really no telling what types of tomatoes your local garden center will be selling, is there?).
Tomatoes should be started indoors at least six to eight weeks before your last frost date. Fortunately, tomatoes do well from seed when started indoors, so even if you've never grown your own vegetable transplants before, they are a good plant to start with.
Mary's All-Purpose Tomato Picks
My personal picks? Rutgers and Amish Paste.
Tomatoes can quickly take over all your garden space if you start growing multiple varieties. And if you are planning to do some canning or saucing, you want your tomatoes to come in large quantities around the same time, so you don't want too many different varieties with scattered harvest times.
Rutgers is a semi-determinate tomato, so you get some early on, which is great to satisfy your fresh-eating needs, then a larger yield just in time for preserving and a continued supply until frost.
Amish Paste is an indeterminate variety, but a heavy producer that keeps on going and has shown good blight and disease-resistance, so it can keep you eating fresh and canning through the later summer and fall months.
If I were to add a third, I'd choose Celebrity for its meatiness, lovely clusters, and determinate nature that can give you a whole slug of tomatoes to work with for some good, heavy, consolidated canning and dehydrating days.