Winter can be tough. It's cold. It's long. And we often have to deal with winter weather, including ice and snow. If this has you feeling down, don't. There are several benefits to having a good blanket of snow, even a deep blanket of snow, that helps your garden through the winter. Some of those benefits last all year long.
So what's so great about snow?
Jump to:
Snow is an Excellent Insulator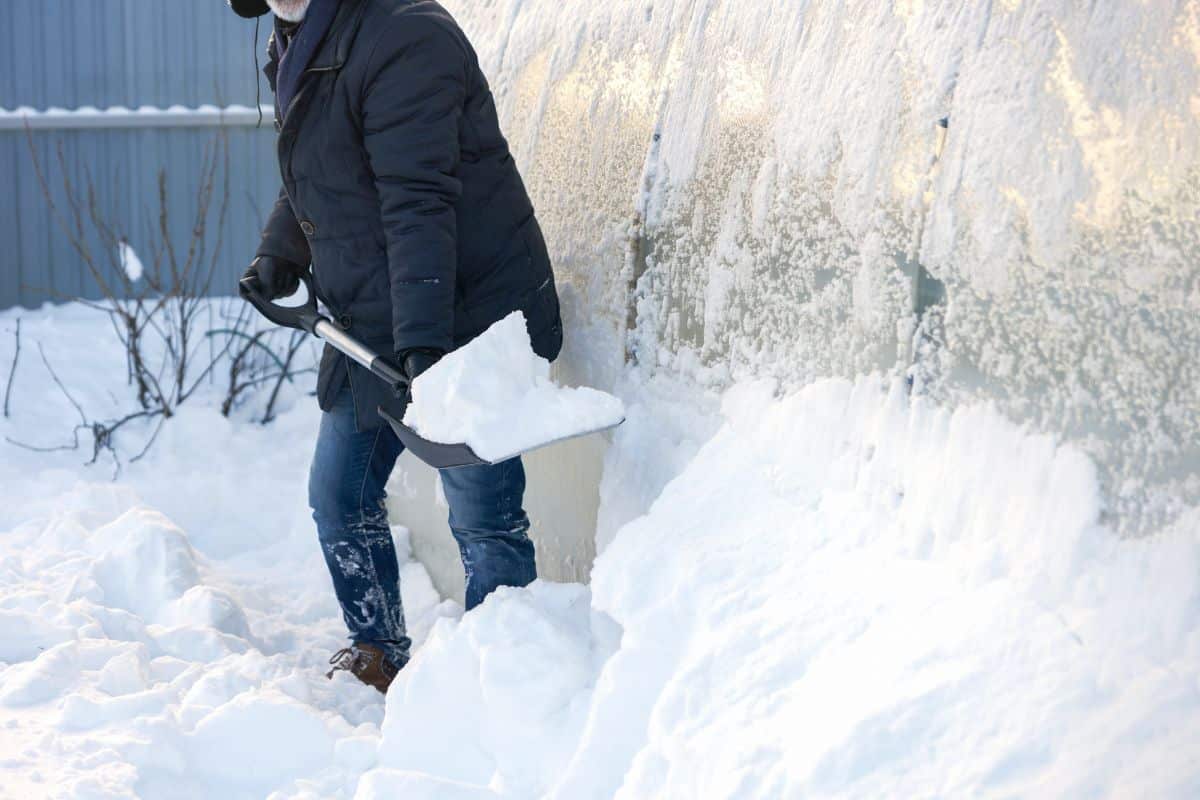 A good blanket of snow that falls before serious freezes is a very good thing. It keeps that freeze from going too deep and keeps the ground from being too cold. This helps fall-planted bulbs, perennial plants, and bushes survive the winter. Snow also keeps ice from forming in the soil and in and around roots.
Snow is a great protector for shallow-rooted perennials like strawberry beds and ground covers. It also insulates and protects dormant crops, including grain crops and grasses.
Snow's insulating effect keeps soils at a more stable temperature. That is important because fluctuations in soil temperatures is often the cause of that winter kill, heaving, and shattering.
When exposed soil is warmed by the sun, dormant roots thaw. When the temperature drops again, they freeze again, and this thaw-freeze cycle is much more damaging to those roots than a steady, stable frozen condition. Thaw-freeze cycles make the soil expand and contract, too, which pushes plants and roots right up out of the ground.
Winter's Mulch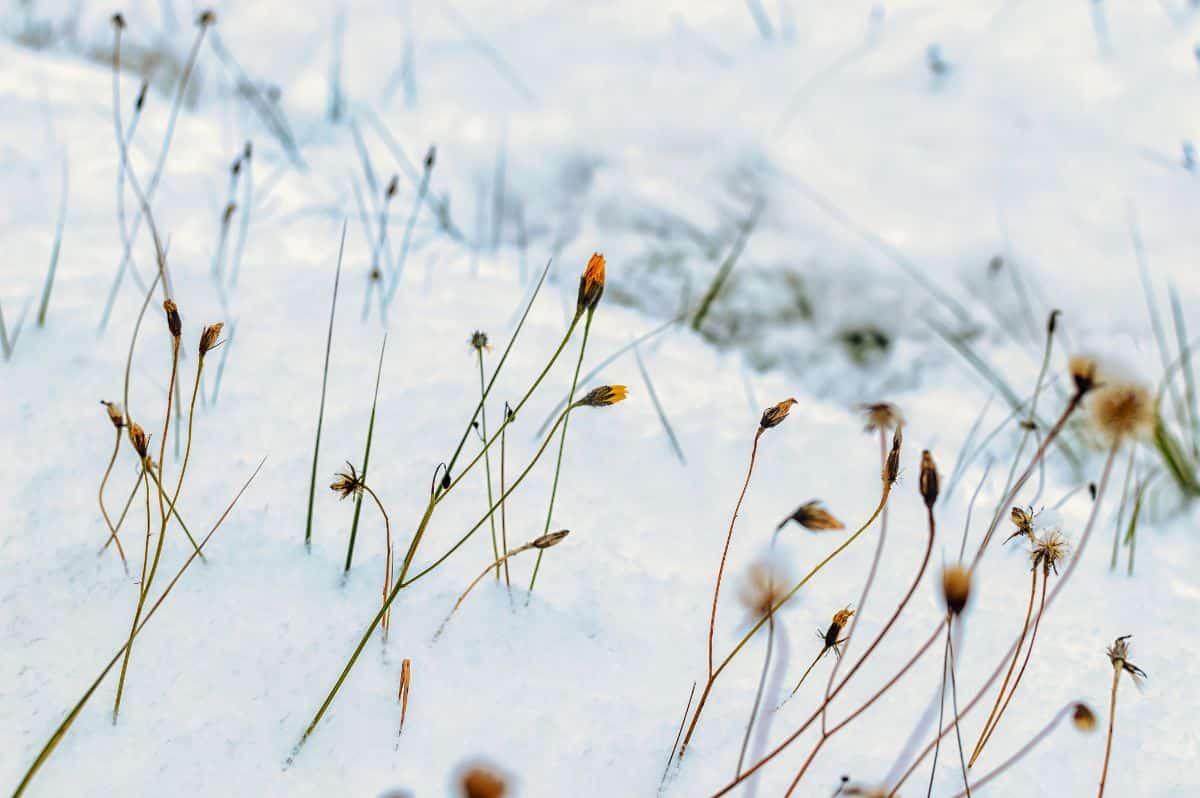 Snow is nature's winter mulch. It does much the same thing that a good layer of mulch will do for your plants. If you have mulch applied already, snow gives you an extra protective layer. Snow cover provides a protective layer to areas where mulching isn't practical or possible, like lawns, fields, garden beds, and open spaces.
Like other mulches, the snow keeps moisture from evaporating out of the ground (something that can happen even in cold winter weather, caused by wind and freeze-drying effects). It helps to conserve moisture for use during the growing season, much as a leaf or bark mulch does.
Snow Helps Soil Recover from Dry Weather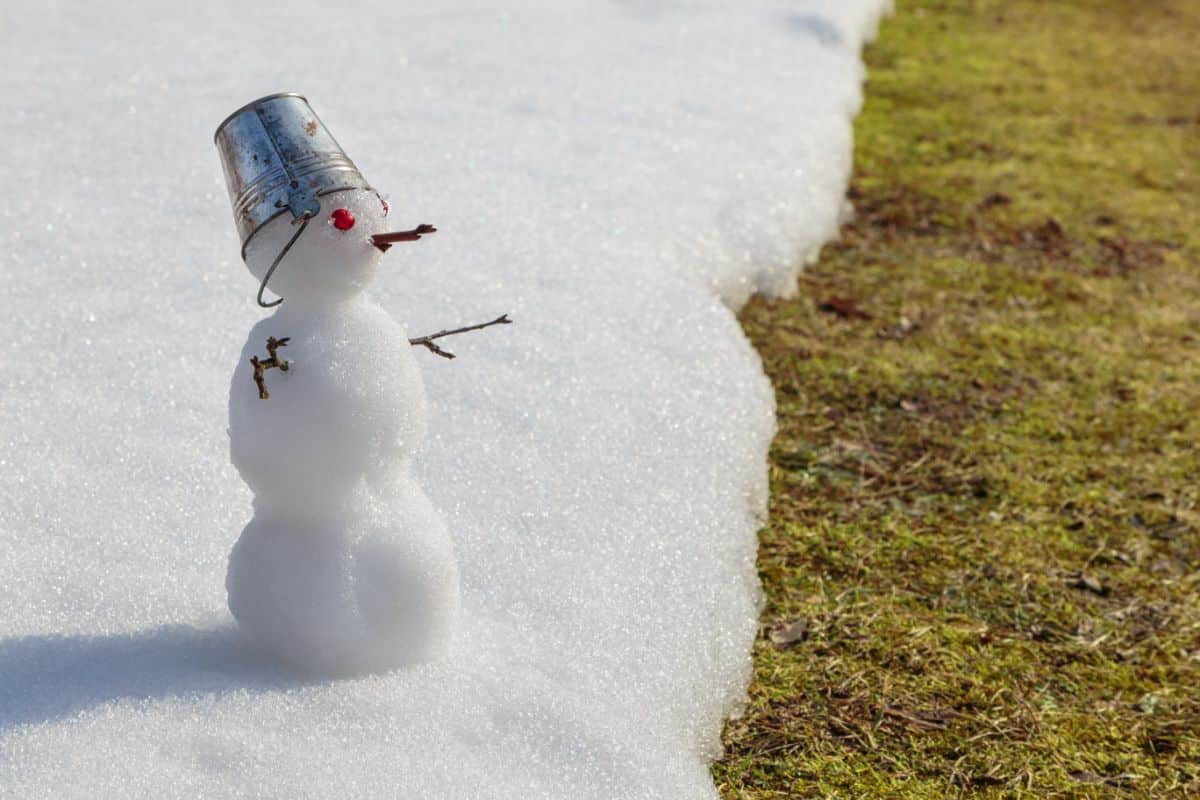 You might not think of snow as helping your soil to be moist in the summer months, but it does. Snow is especially important in those northern areas where there is no groundwater or the water table is very low and deep down. Snow helps to replenish drinking reservoirs and irrigation supplies and refills rivers, lakes, ponds, and streams.
After the spring thaw, you may not notice this moisture on the surface because it drains down, but it is there. Deep moisture is better for plants and plant roots because the roots grow down deep to find it. Deep roots help plants access more nutrients, and the plants become more stable and stronger in the process. Deeper roots and stronger plants are nature's best form of erosion control, too.
Having moisture in the ground also makes surface water from spring and summer rains more accessible to young plants, plants with shallow roots, and surface roots, as it doesn't drain quite so far out of reach. Think of adding water to a glass that already has some in it—more of that water rises to the top to fill the glass.
As mentioned, snow also reduces evaporation in soil, so the moisture that is added and the moisture that is there will stay in the ground, not be dried out and evaporated off from sun or wind.
Snow Really is a Poor Man's Fertilizer
As it falls, snow gathers nitrogen from the atmosphere (and also sulfur and trace elements). Nitrogen attaches to the flakes and then falls to the ground with the snow. As it does this, snow helps to scrub excess nitrogen from pollutants from the air, so snow helps turn atmospheric elements into useful plant food and helps to counter pollution, too.
This is where the old saying, "poor man's fertilizer" comes from. A snowy winter or especially a late snowstorm can give your yard and garden a good, healthy boost of nitrogen, the element that makes plants grow green and strong.
Snow is Better for the Ground and Roots Than for Trunks and Branches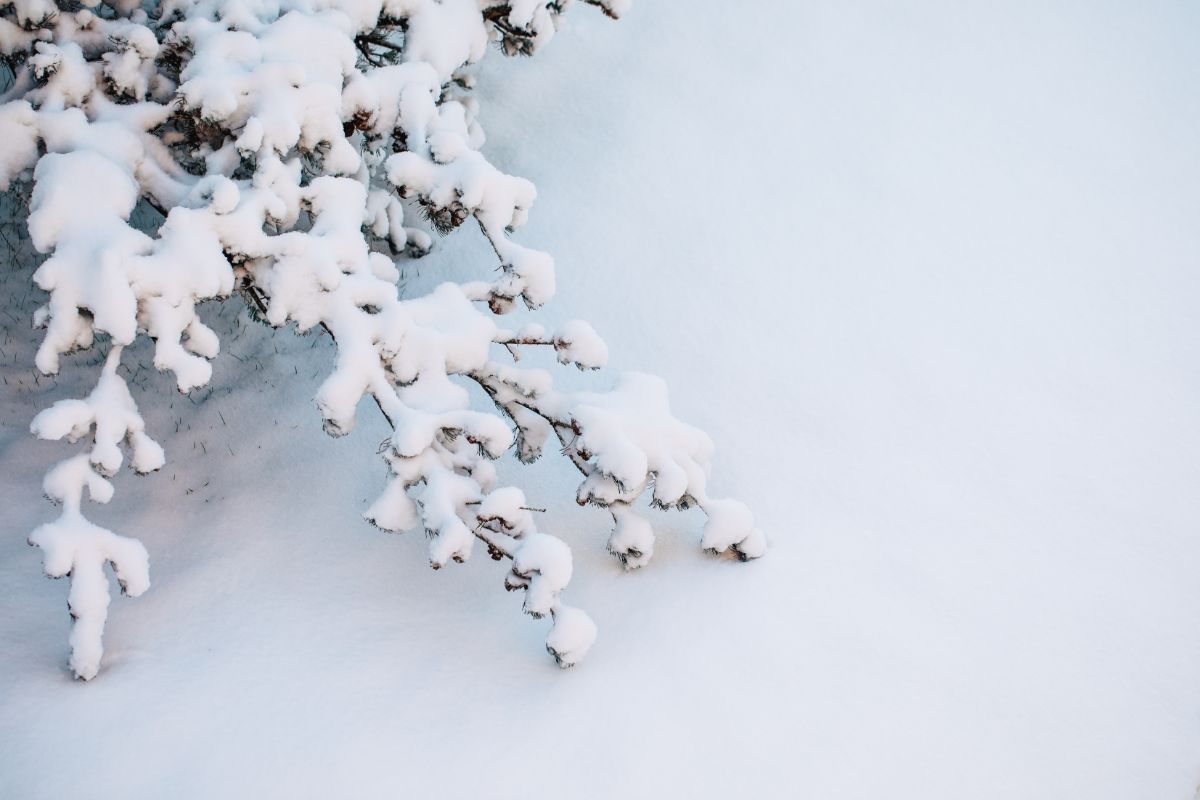 Snow is a great protector for ground covers and roots of all perennials, but it isn't good for branches and trunks, especially if the snow is heavy.
Bushes that have stemmy thin twigs should be wrapped with burlap or similar material before winter to keep them together and to keep heavy snow from weighing them down and bending and breaking the stalks and trucks.
When a storm comes through, you should brush heavy or wet snow off branches, so they don't break. Just brush off what is loose and move freely. If your plants and trees are ice-covered, you'll do more damage by removing it than leaving it there. When you have ice or hard frozen icy snow, it's best to let the sun come out and wait for it to do its work.
And It Looks Pretty, Too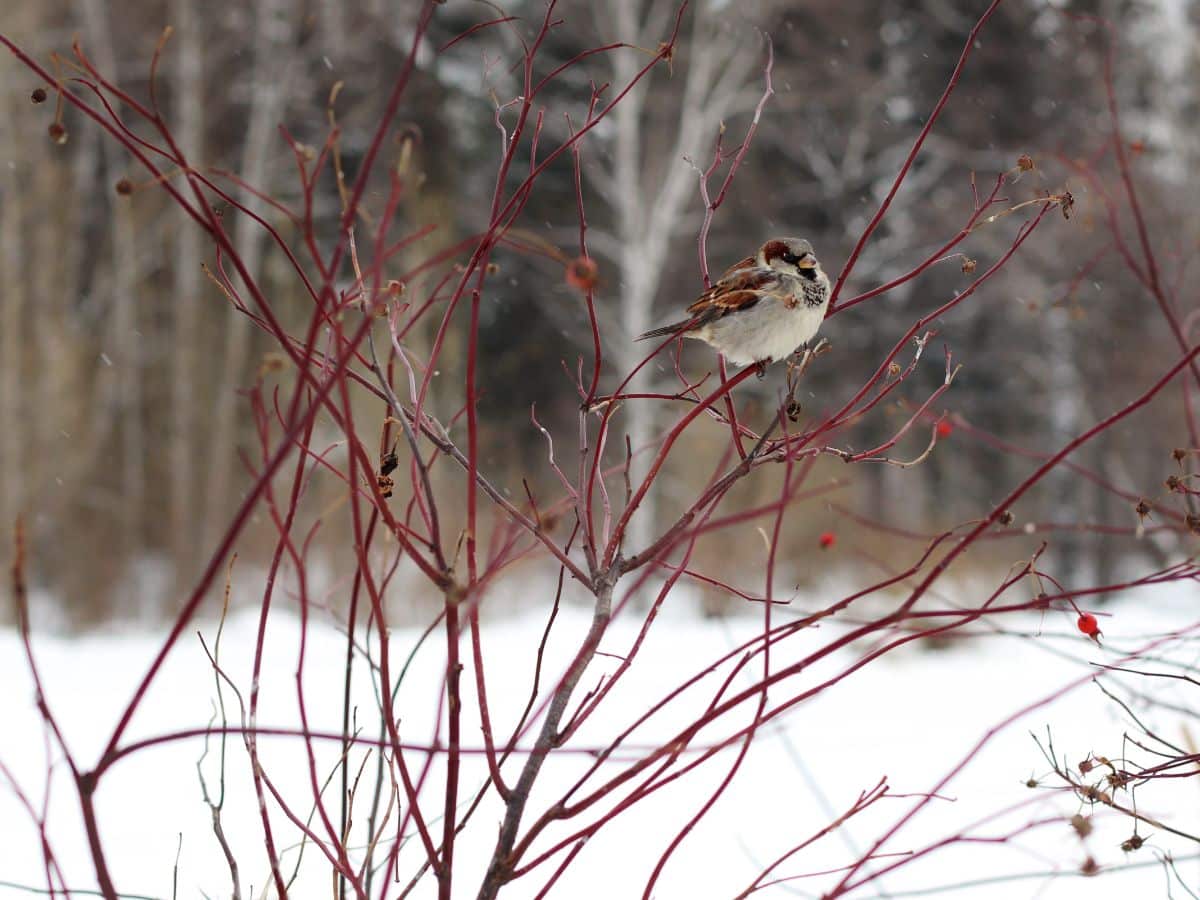 Some think of snow as the great garden equalizer because under a blanket of snow, as the Old Farmer's Almanac says, "all gardens become equal". Old plants and old sins are covered in a beautiful blanket of shimmering white.
Snow gives us the benefit of being beautiful. It creates a contrasting blank canvas that lets uncut ornamental grasses and colored twigs pop, along with brightly colored birds and wildlife. The browns and the grays go away; the air is crisp and fresh, and the whole world glitters. No matter who you are, it's hard not to see the beauty in a fresh coat of snow. That beauty may be easier to find looking out from your warm window, but it is hard to deny it is there.
It helps to know that your shoveling and endurance are not all for not, too. So take heart through the deep days of snowy winter and know that that blanket of beauty is doing much more than just making things sparkle and bringing joy to kids' faces. Though those things alone are enough, there are a great many benefits to snow for your garden, too.