Native plants are the plants that are naturally found in your specific growing region. While petunias, impatiens, and other non-native ornamentals have their charms, there are a lot of reasons why you may prefer to grow native plants instead.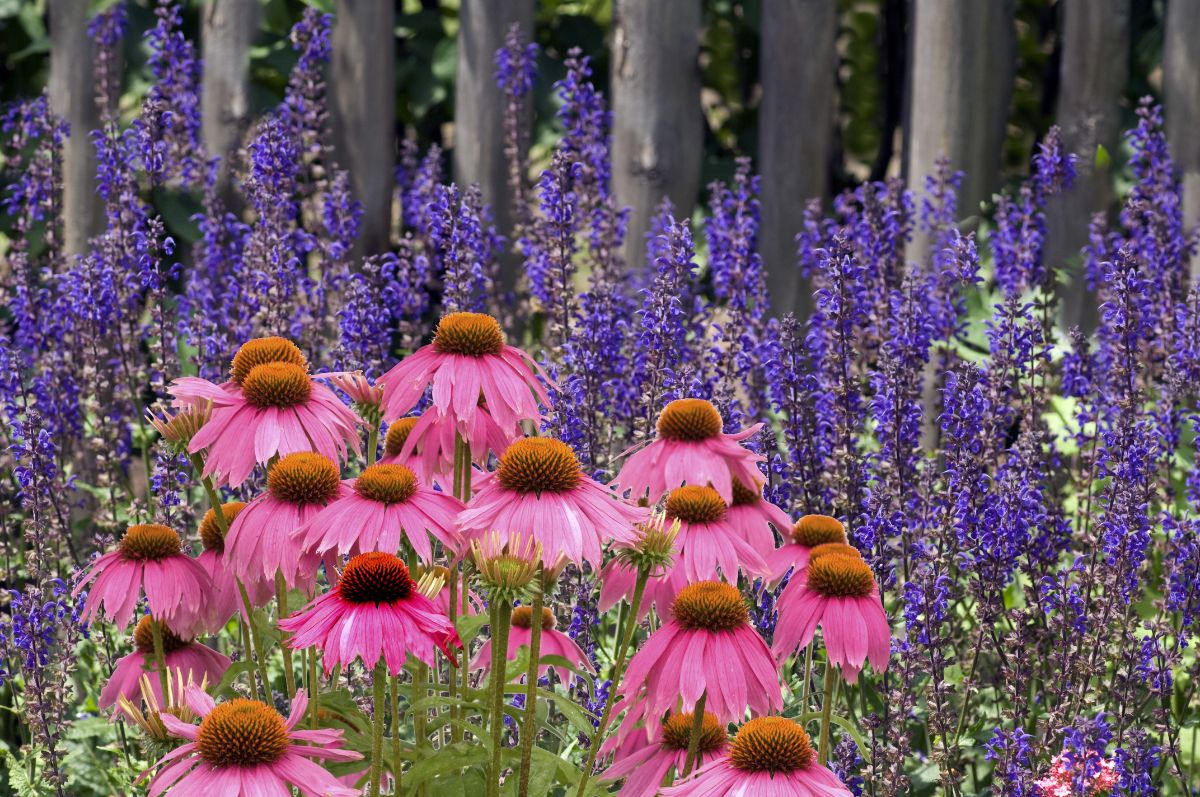 In this guide, we'll cover some of the top benefits of growing native perennials. You'll be surprised how much native plants can do for your garden!
Jump to:
12 benefits of growing native plants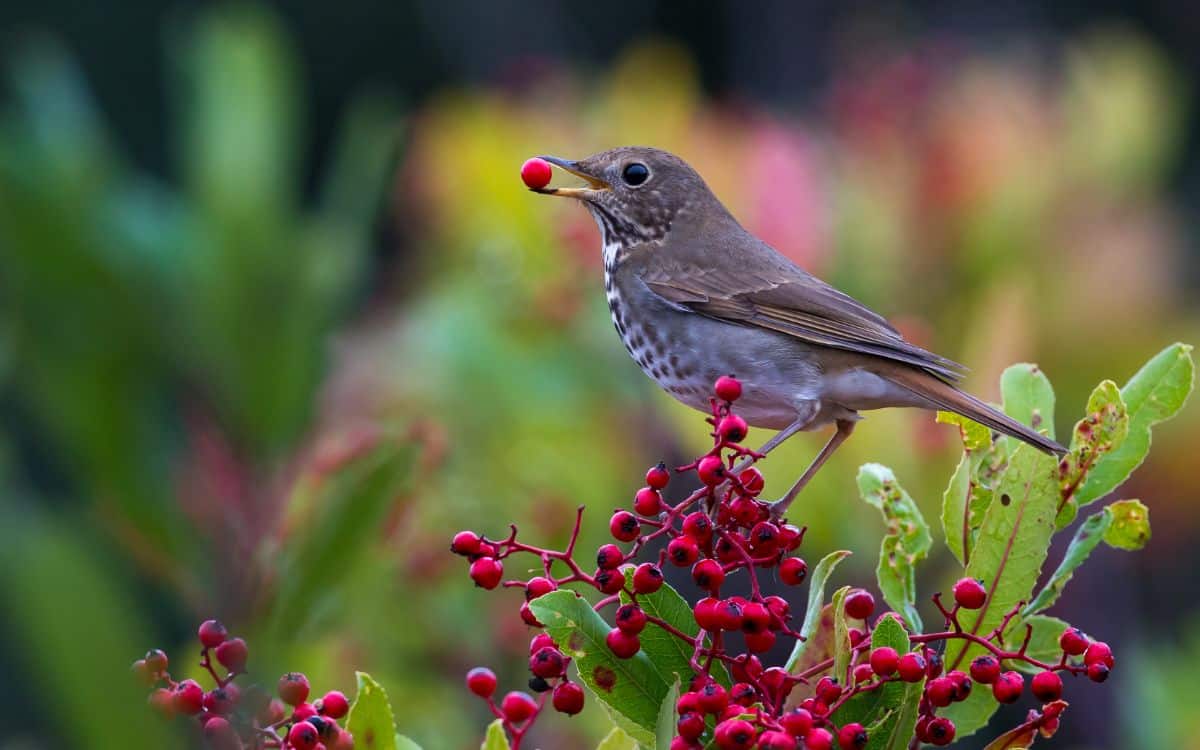 Which plants are native to your growing location will vary, but common native plants include purple coneflower, yarrow, cardinal flower, and black-eyed Susan. To discover the best native plants for your garden, you can peruse a variety of helpful online databases, such as the one by the National Wildlife Federation. But, if you're still on the fence about planting natives, here are some of the top reasons why you may want to give native plants a try.
1. They're adapted to your local climate.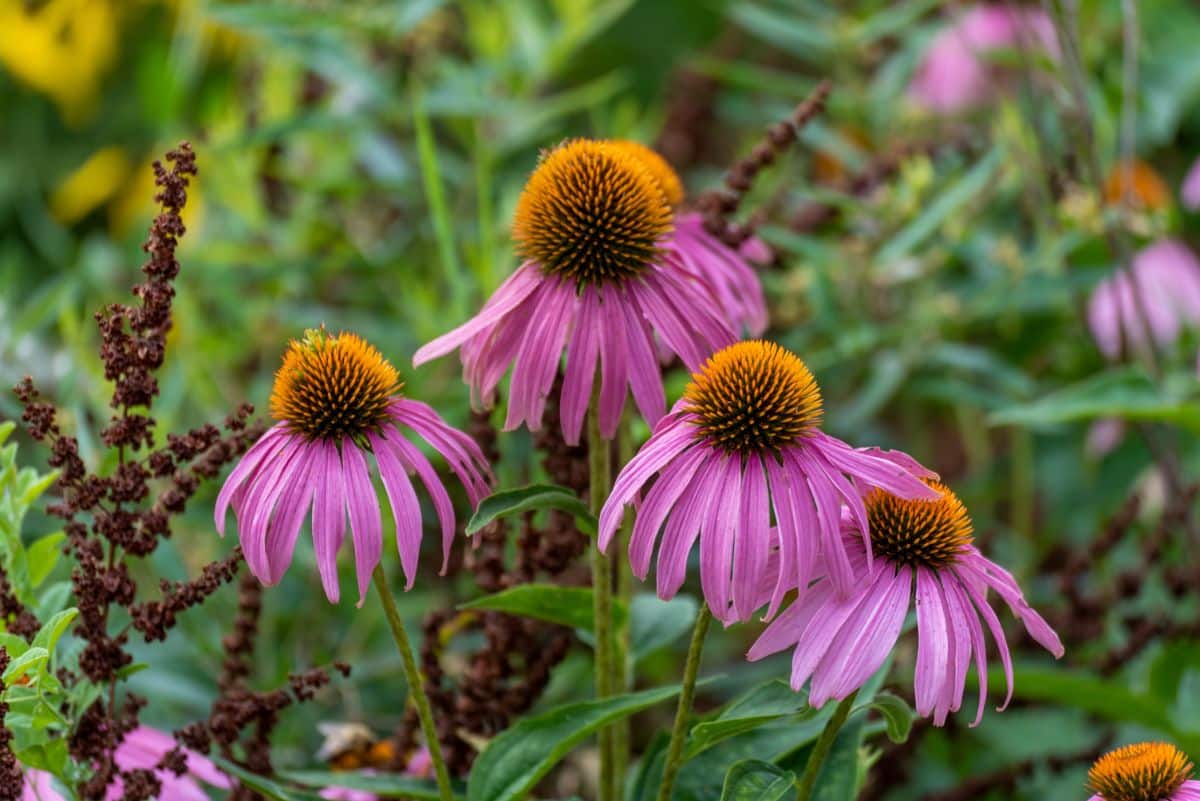 Changing weather patterns can be very hard on plants, and periods of drought or heavy rain can devastate gardens sown with finicky non-native species. But since native plants evolved within your local region, they are better suited to your climate and are generally more resilient.
Plants like coneflower, goldenrod, and saliva are quite drought tolerant and can handle periods with minimal to no rainfall. Other native plants, like bloodroot and trilliums, sprout early in the season, even in cooler areas. Choosing hardy native plants can simplify your gardening chores and help you build a more secure garden design that will stand up to the pressures of time, changing seasons, and unpredictable weather.
2. Less water.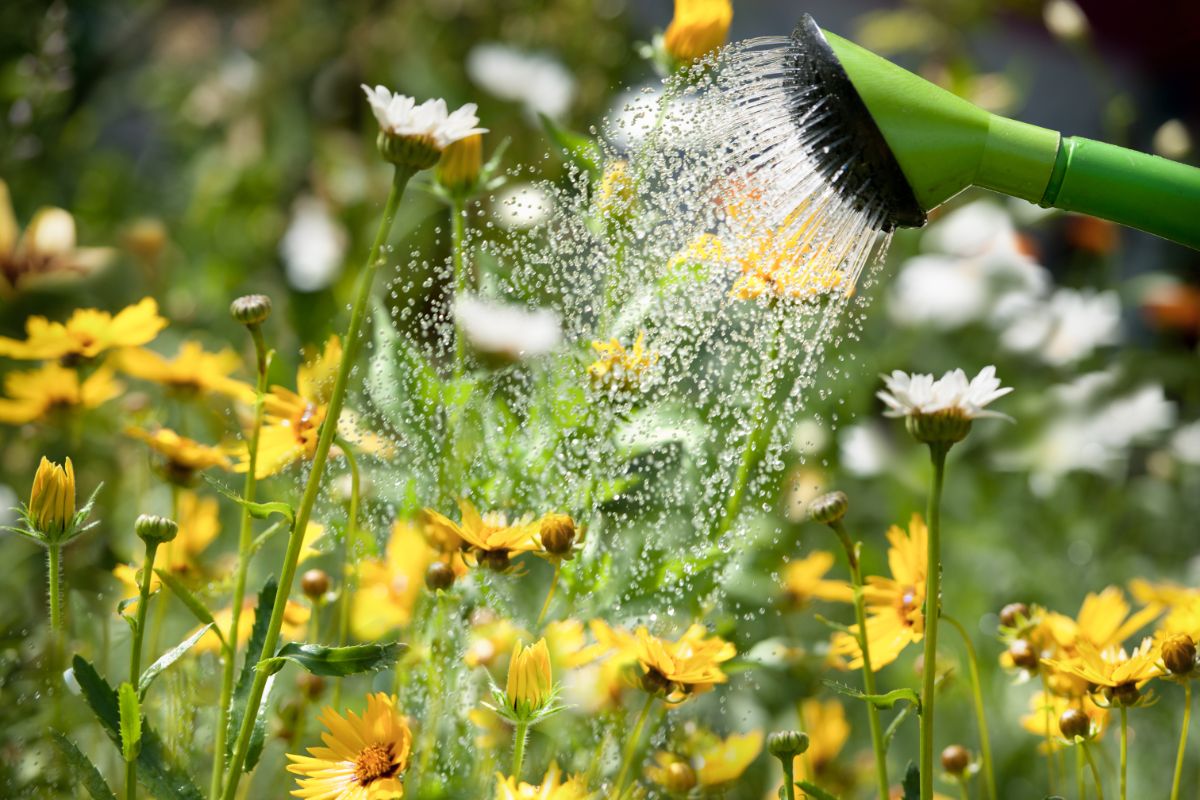 Because native plants evolved in your growing region, they are already naturally adapted to the average amount of rainfall that occurs in your garden during the year. That means these plants often don't even need supplemental watering, so you can put your garden hose away!
Even if some varieties of native plants do require a bit of extra water, they are usually much less demanding than non-native species that often need pampering with daily watering. As native plants are generally more drought tolerant, you can cut down on your daily watering and save water. Reduced watering is great for you and great for the environment too!
3. Less fertilizer.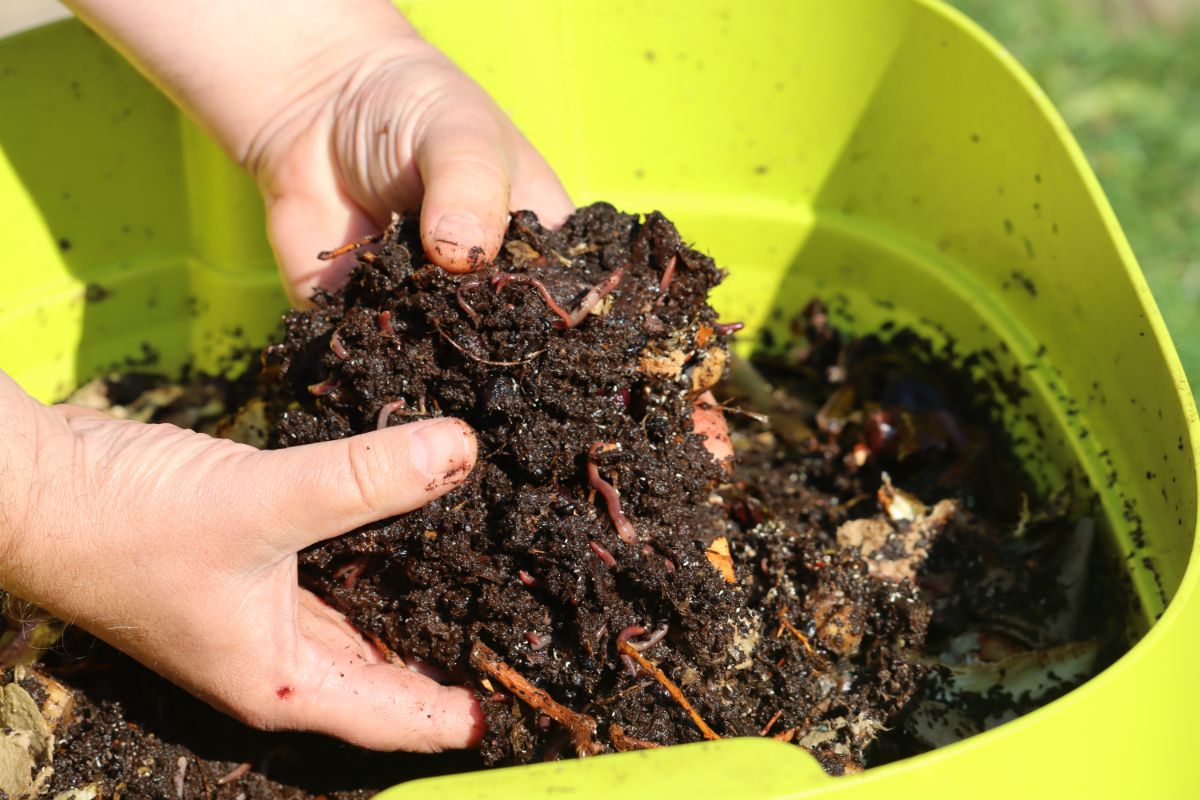 Just as native plants often need minimal to no supplemental water, these hardy species typically have low fertilizer requirements too. This is because native plants have naturally adapted to the soil within your growing region. After all, if plants couldn't grow with the available soil nutrients, they would never have survived long enough to become natives!
Knowing that native plants require less fertilizer has benefits for you and the environment around you. Lower fertilizer needs mean you won't need to do as much work in your garden to keep native plants happy. Plus, eliminating fertilizers from your garden is better for the environment as there is no chance that runoff will occur.
If you do need to perk up your native plants with fertilizer, typically, all-natural fertilizers like kelp meal or fish emulsion will do. And, of course, compost, aged manure, and worm castings are always effective soil amendment options that are ideal for organic gardens.
4. Fewer pesticides.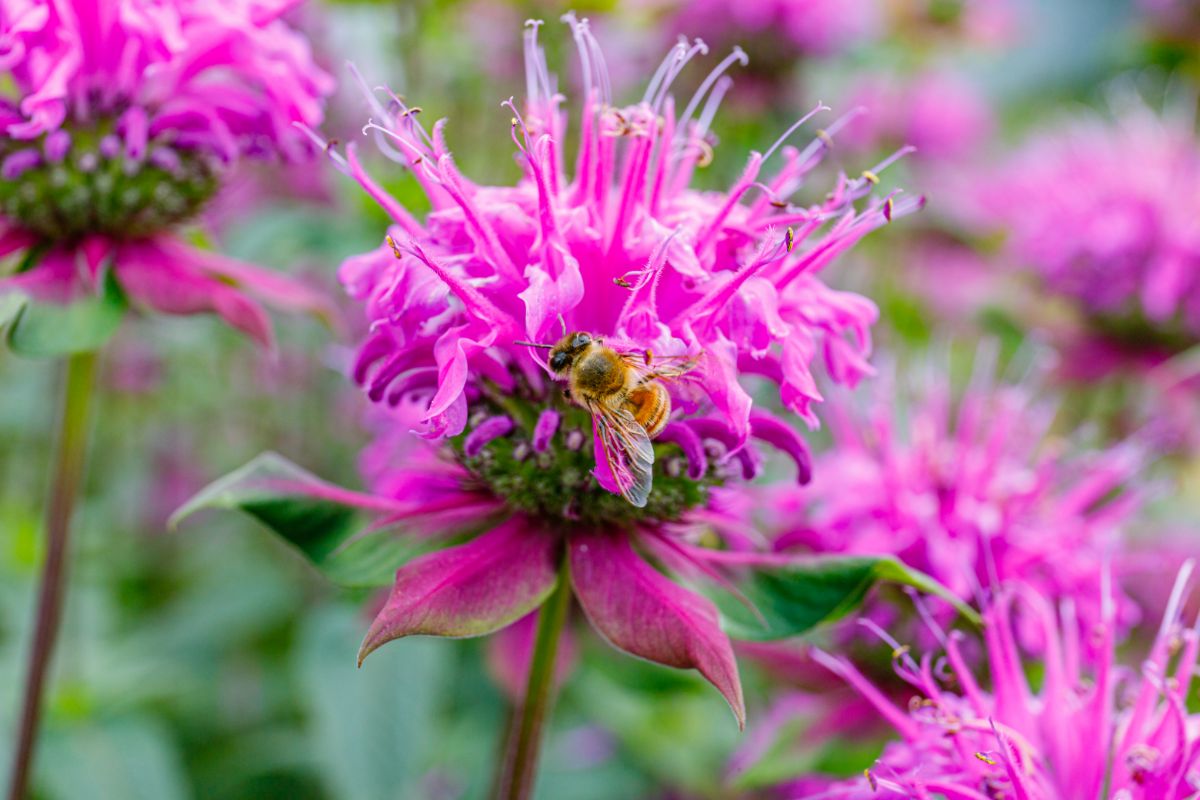 In addition to being adapted to your local soil and weather patterns, native plants have evolved alongside the common pest insects in your growing region. The result of this is that native plants often have a whole host of natural defensive strategies in place to keep them safe from pests.
Some plants emit strong odors that pests find repellant. Other plants have toxins in their leaves that can repel or even kill pests that attempt to feed on them. Regardless of the technique native plants employ, the result is that they often have fewer pest issues that you'll need to deal with.
Growing plants that are naturally resistant to insect predation will reduce the amount of work you need to do in your garden, and it will benefit the environment as fewer pesticides will be required. If you do need to treat native plants for pests, choose natural options like hand-picking, floating row covers, or carefully applied insecticidal soap sprays*.
* Tip: For pollinator health, don't apply insecticidal soap sprays on plants in flower.
5. Growing natives conserves energy.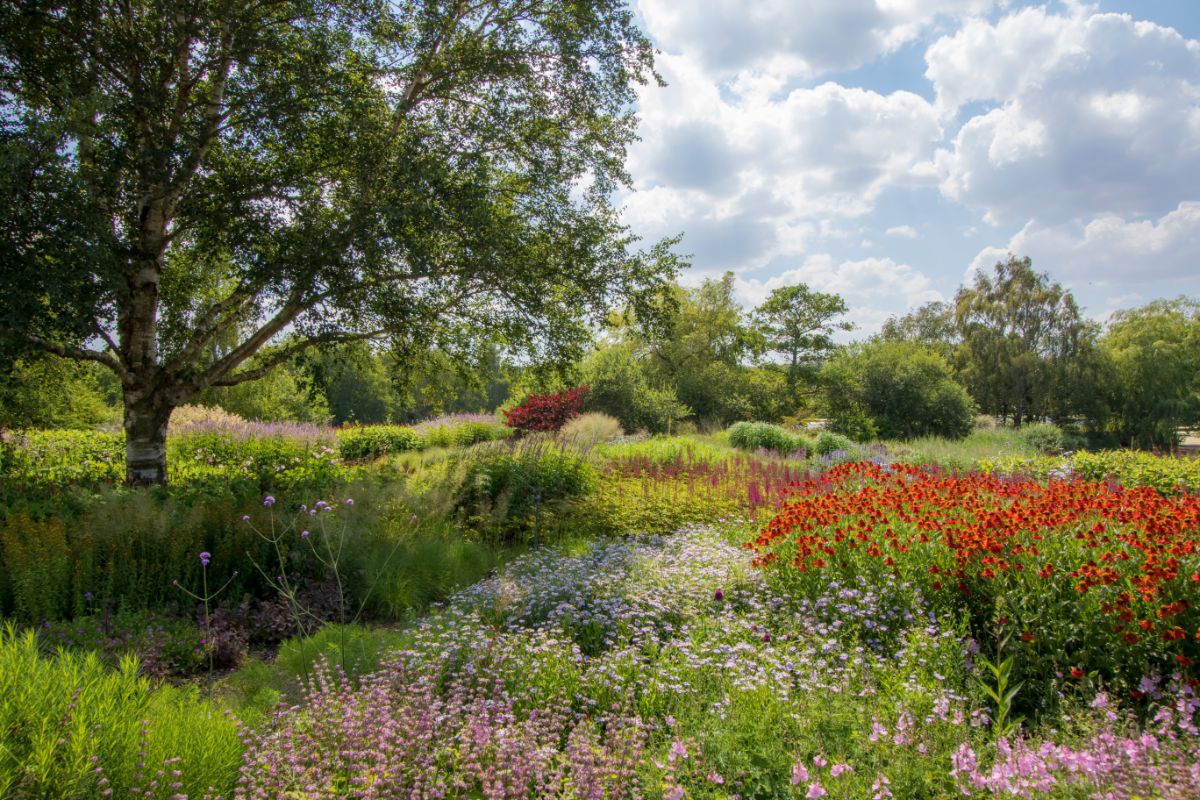 Native plants are often sold at native plant sales or at your local plant nursery. Purchasing garden plants in your local community will reduce transportation costs and fuel usage when compared to non-native annuals that are often shipped long distances.
Additionally, if you add new native beds to your landscape or convert some of your turf grass to native plant beds, you can further reduce energy waste and pollution. Instead of using up gas or electricity to mow and maintain a grass lawn, you can enjoy perennial beds of native flowers!
6. Pollinators love them!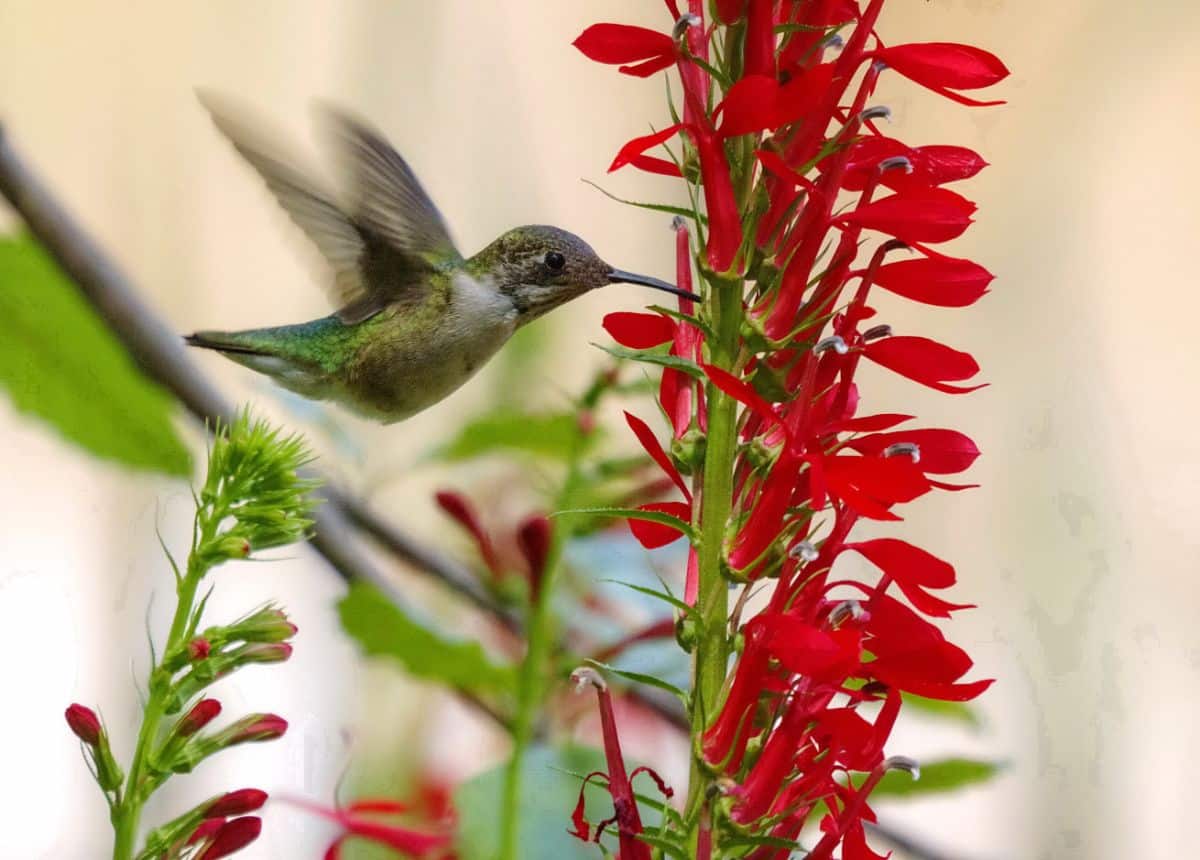 Native pollinators and native plants are two peas in a pod. Since they evolved alongside each other, they are perfectly suited to each other's needs and often have symbiotic relationships. Native plants are dependent on pollinators for seed production, while native pollinators feed on the nectar and pollen from native plants.
While pollinators can feed on non-native flowers, the bloom color, shape, and size of native plants are often better suited for local pollinators. In fact, one study found that pollinators are 4 times as likely to feed on native plants than non-native species. At a time when pollinator populations are on the decline, planting native plants is one of the best things you can do to help pollinators make a comeback!
7. They're rarely invasive.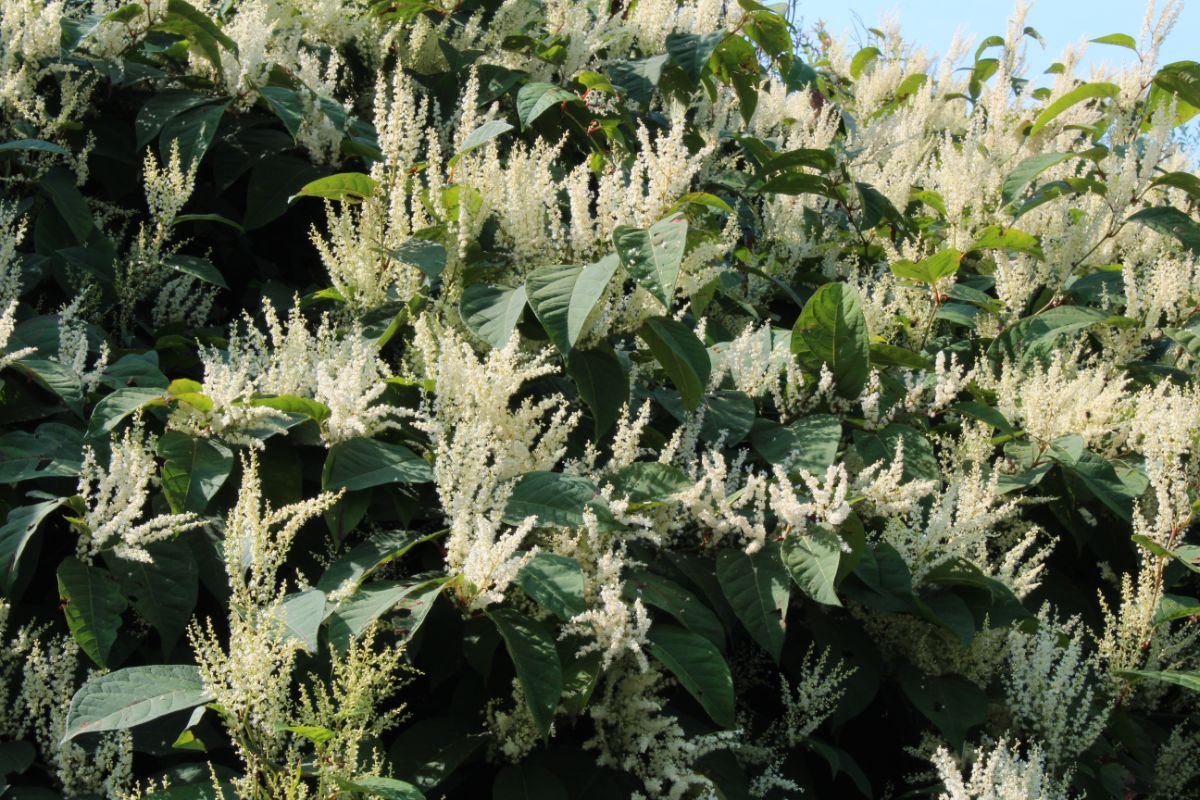 Any plant can potentially become invasive under certain growing conditions; however, this is much less likely to occur with native plants. Most native plants are less aggressive than their non-native counterparts, and they grow in sync with the natural world around them.
Non-native plants, on the other hand, have frequently posed problems due to their vigorous growth and other factors. Plants like Japanese honeysuckle, barberry, and purple loosestrife were first introduced into gardens as ornamentals; however, they quickly became problematic plants that are now considered invasive in many areas. Opting for native plants can help combat invasive species and restore the balance to your local ecosystem.
8. Less labor intensive than turf grass.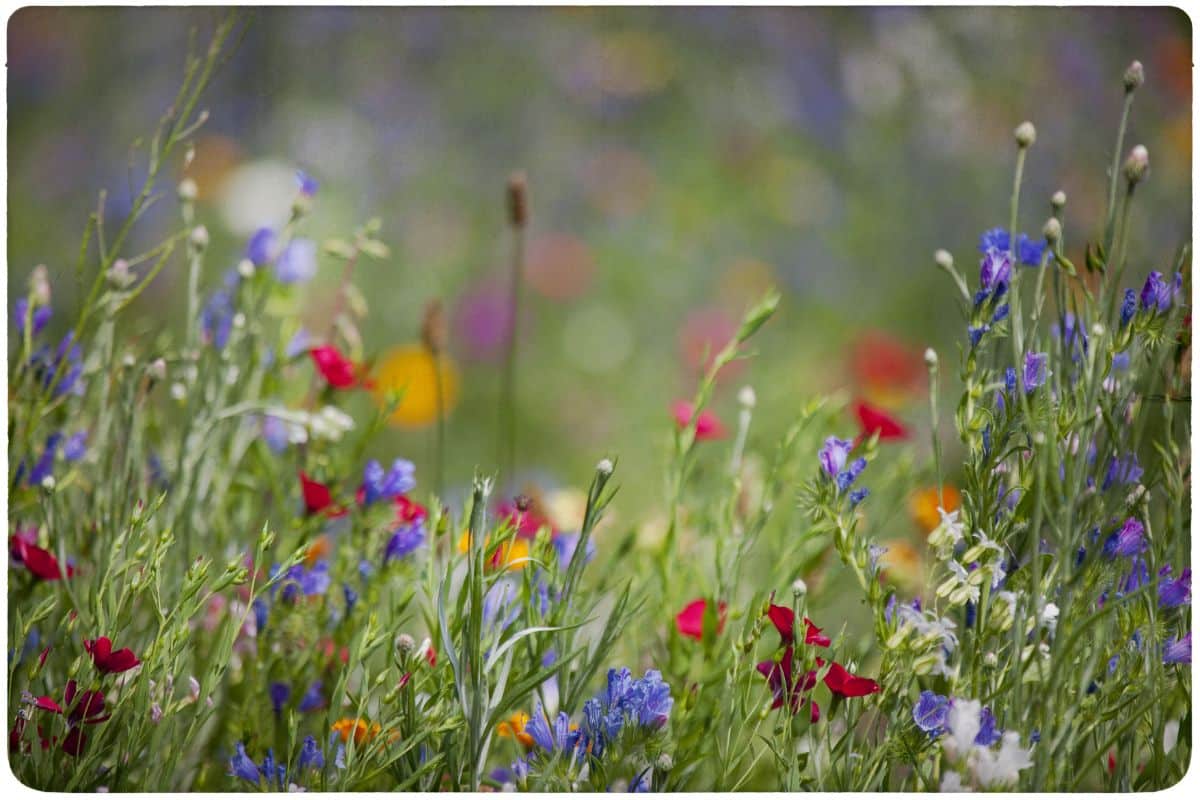 Turf grass covers about 2% of the land in the United States, despite the fact that it is one of the most labor-intensive plants you can grow. More water is used to irrigate lawns than other crops, and grass lawns are often heavily sprayed with pesticides and fertilizers to combat pests and nutrient-poor soil. For these reasons and more, one of the most eco-friendly swaps you can make in your garden is to replace some (or all!) of your turf grass with other lawn coverings.
Since native plants rarely need supplemental fertilizer or irrigation, converting some of your lawn into garden beds brimming with native plants can be a smart solution. What's more, after your native plants are installed, you won't need to mow that part of your garden!
9. You'll promote biodiversity and help restore wildlife habitats.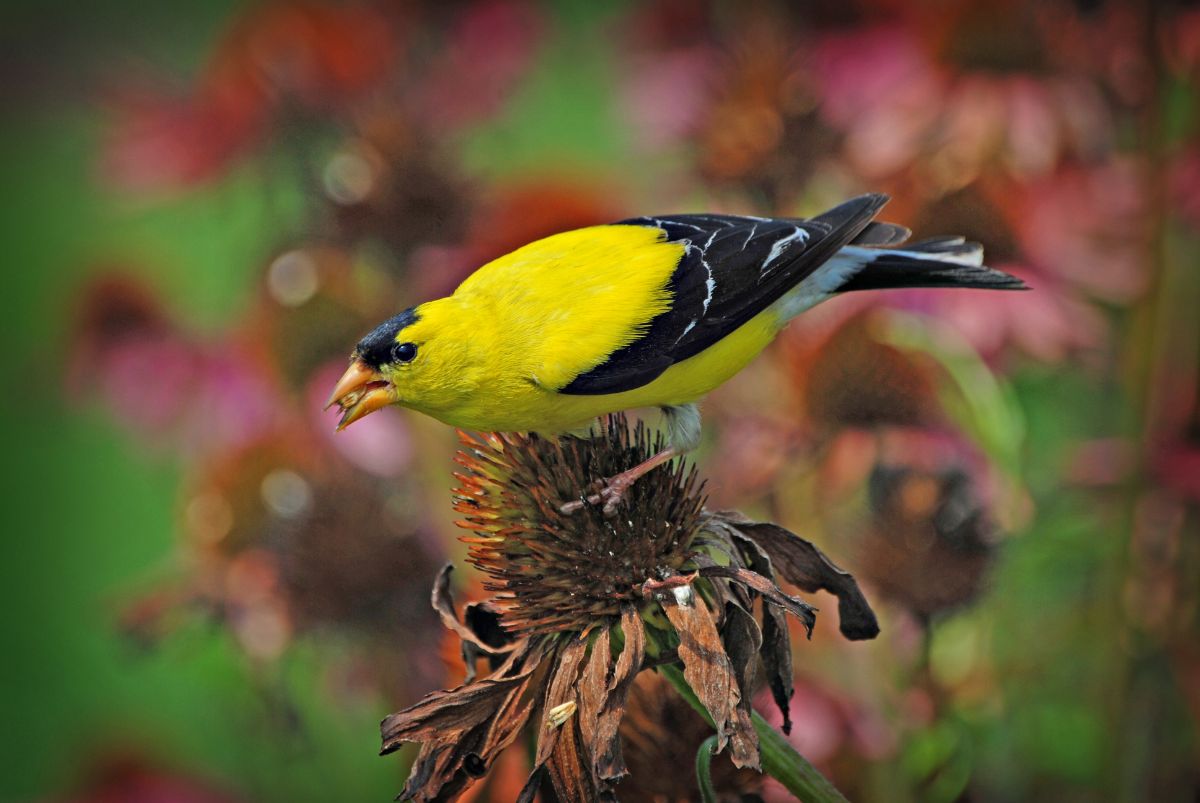 Planting native plants helps to restore biodiversity to local landscapes. Between urban development, invasive plants, and the monoculture produced by large-scale farming, many areas throughout the globe are becoming much less diverse. This is a shame for aesthetic reasons, but it also impacts wildlife and pollinators.
Restoring native plants in your garden can help create a valuable habitat for wildlife to live in and raise their young. Native plants like bee balm or winterberry provide seeds or berries for birds in mid-winter, while native fir trees create shelter for birds and other wildlife throughout the year. To get the most out of native planting, sow a variety of different plants that bloom throughout the year, as well as plants that provide food and shelter for wildlife.
10. You'll support your local community.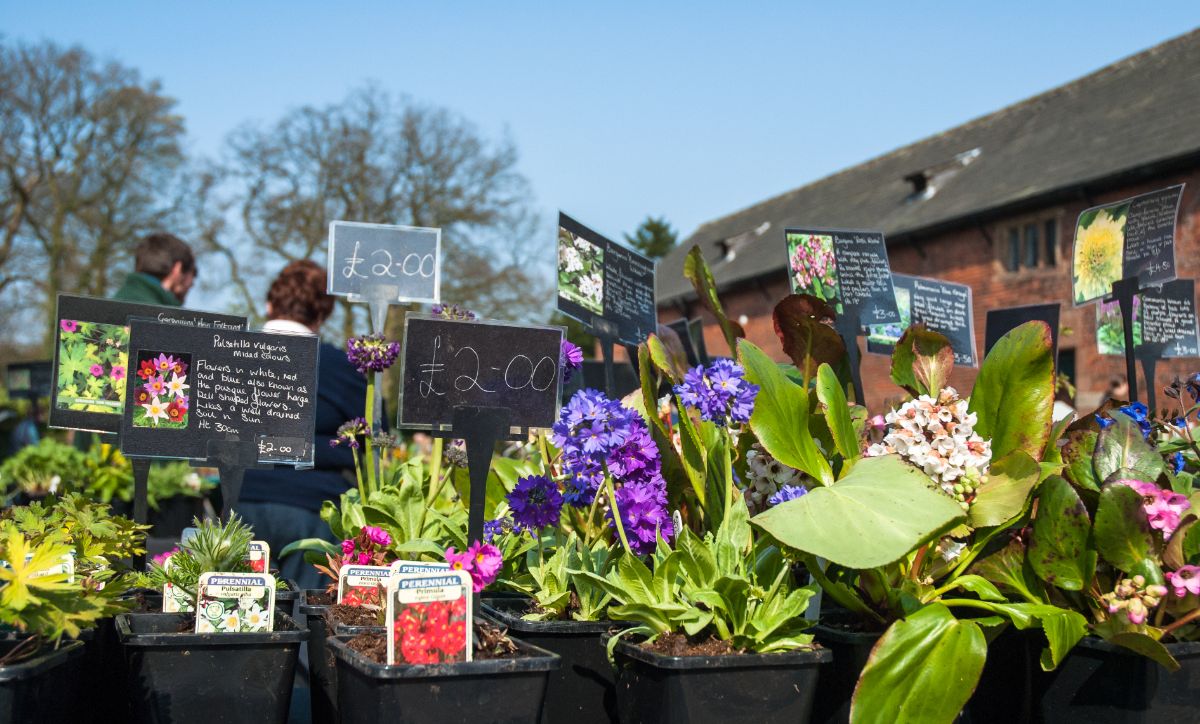 Sowing native plants will create a more biodiverse landscape and help local pollinators bounce back. But if you purchase native plants locally, you can also use this opportunity to support your community.
Many community gardens host annual spring plant sales that specifically focus on native plants. Checking websites like Facebook or Craigslist can help you locate these sales. Not only will you be able to find gorgeous native species, but your purchases will often support local gardens and other useful projects in your hometown.
11. Preserve at-risk species.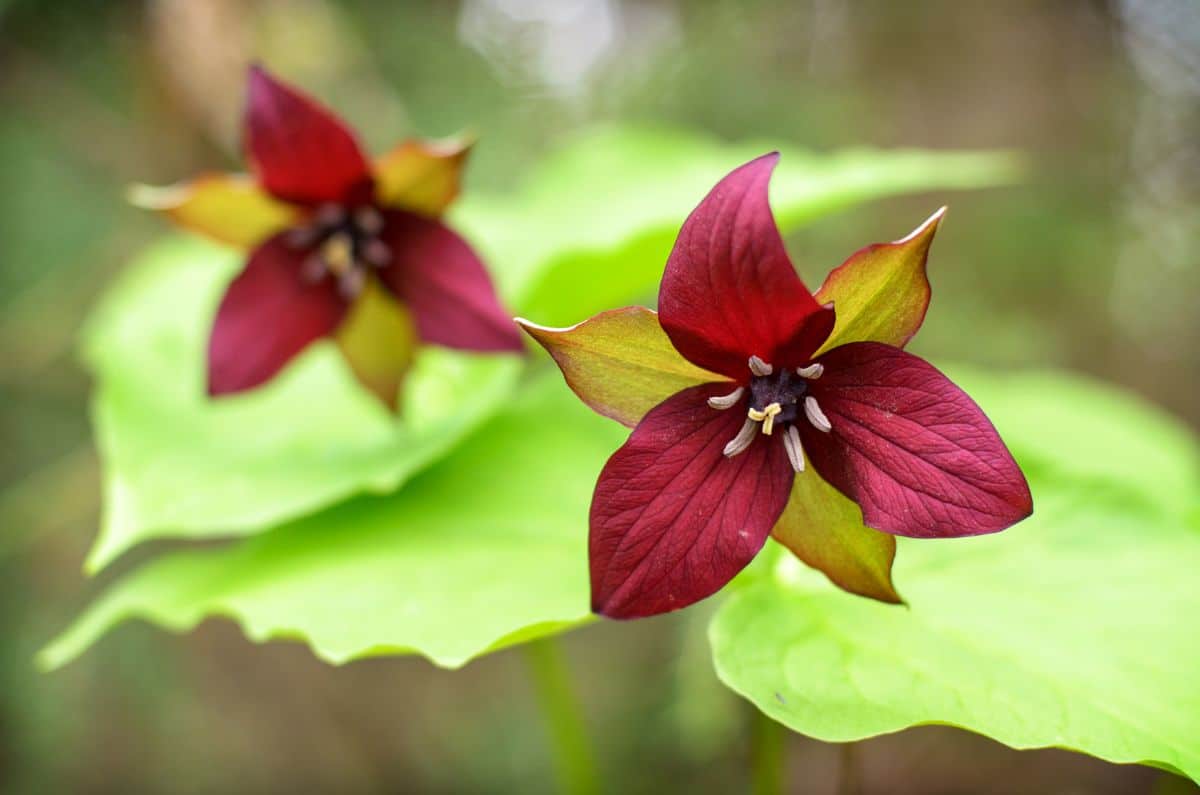 Native plants often don't grow as vigorously as non-native species. As a result, native plants are often outcompeted by non-native invasives. Some native plants, like trilliums, are also endangered due to habitat loss or overharvesting.
Sowing native plants can restore the natural balance of things and help preserve native species that are threatened or endangered. This is one important aspect of creating a more biodiverse landscape. Just make sure that you purchase native plants from reliable suppliers so you aren't accidentally contributing to the overharvesting of these plants from the wild.
12. They're beautiful!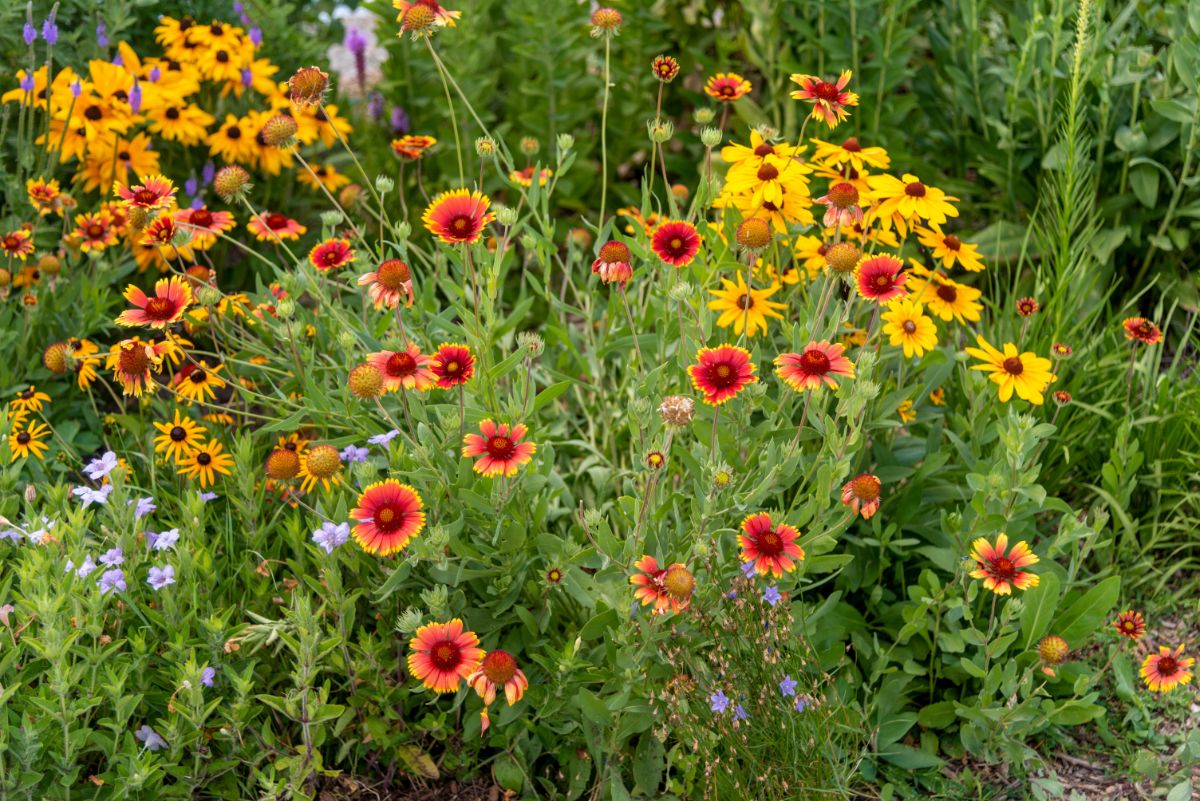 From helping pollinators to reducing our environmental impact, there are lots of functional reasons why it's a good idea to plant native plants. However, we can't overlook one simple fact: native plants are beautiful too!
Often, gardeners think they need to purchase showy, exotic species to create that "wow" factor in their garden beds. But this simply isn't true! There are lots of colorful and intriguing native plants that can add texture, unique forms, and movement to your garden design.
For bright flowers, look for cardinal flower, bee balm, or red trillium.
For curious shapes, try out Dutchman's breeches, Jack-in-the-pulpit, or native alliums.
Or, for fun textures, experiment with native fritillaria, trout lilies, or foamflowers.
Even better, if you've ever thought about growing a wild food garden, many native plants are edible! For a good place to start, paw paws, elderberries, and ramps are edible natives that are easy to find and relatively simple to grow.
Tips to get the most out of your native plant garden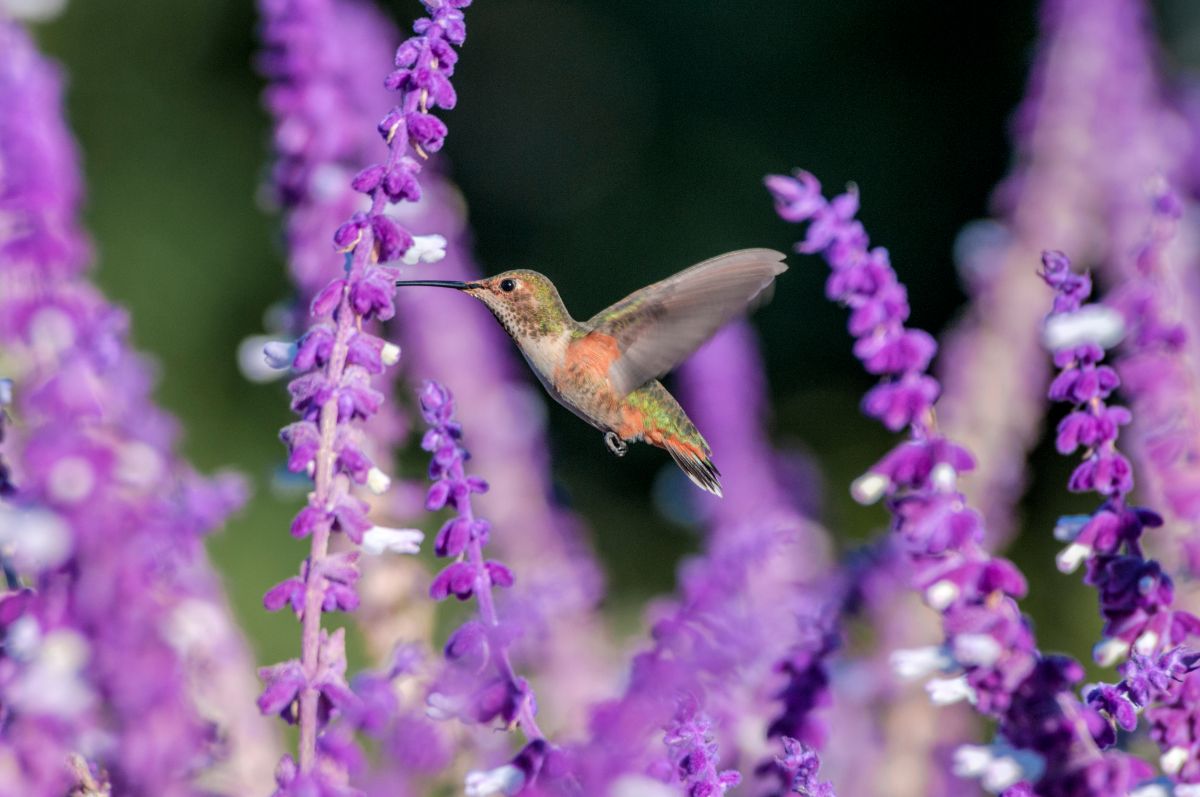 So you've decided that you want to sow native plants but aren't sure what to do next. Below are a few helpful tips to create a successful native plant garden.
· Plan for the entire growing season.
Most plants don't bloom all season long, so if you want to have flowers from spring until fall, it's important to do a bit of planning. Sow native plants that bloom in spring, summer, and autumn. This will ensure that no matter the time of the year, something colorful is always in bloom in your garden!
· Water your new plants.
While native plants typically need less water than many non-native species, it's important to stay on top of watering while your new plants are first getting established in the garden. Regularly watering new additions will help your plants settle in more quickly and grow better overall. If you're growing drought-tolerant native plants, you can taper off your watering as the plants grow.
· Sow in clusters.
Planting in groups of 3 or 5 plants (or more) is always recommended. Plants that are grouped together will create a more impressive display that's easier for both you and pollinators to see from a distance. This planting style also produces a more natural look to garden designs.
· Opt for organic when you can.
Because native plants are often very attractive to pollinators, it's best to avoid using pesticides whenever you can. Even organic pest control options, like diatomaceous earth, can be harmful to pollinators when improperly applied. To keep bees and other insects safe, avoid using any pesticides on plants when they are in flower.
· Include a variety of plants.
To make your garden even more alluring to wildlife, include a variety of different native plants. This will provide plenty of nectar and pollen throughout the season and establish a more complex garden design for you to enjoy.
· Try out cold stratification.
While you can purchase many native plants as the nursery starts, you can grow an even greater variety of plants if you decide to cultivate your plants from seed. However, many native plants require a period of cold stratification to jumpstart the germination process. You can learn more about how to cold stratify seeds here.
· Remember to divide.
Not all native perennials need to be divided, but some plants do. Perennials are often divided every 3 to 5 years. This keeps plants from getting overcrowded and revives plants, so they produce more blooms.
· Take baby steps.
While it may be tempting to redo your whole garden with native plants, remember that Rome wasn't built in a day! You can get a lot of benefits out of native plants, even if you just sow a few new species in your garden every year. After a few seasons, your garden beds will be overflowing with native plants!
Frequently asked questions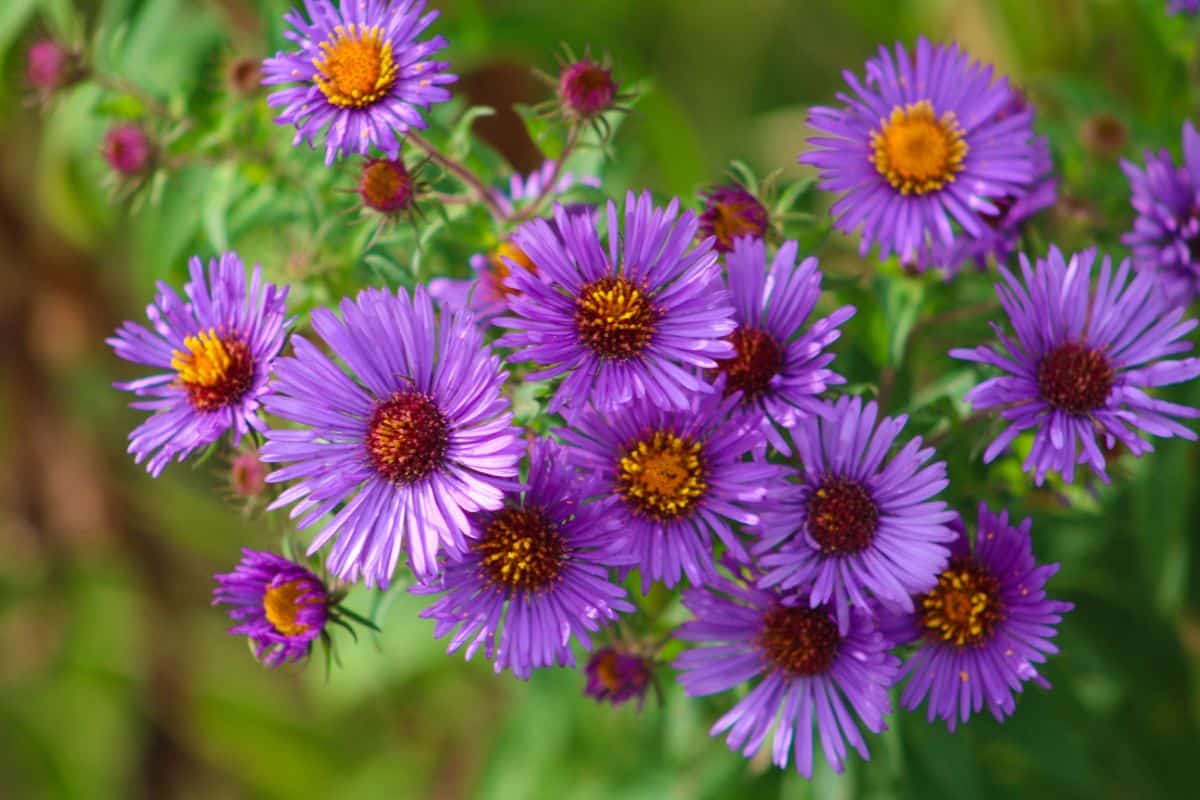 What are the 3 benefits of native plants?
Growing native plants has loads of benefits. Because they are adapted to your local environment, native plants usually have lower water and fertilizer requirements. Native plants are also highly attractive to pollinators and provide an important food source for native bees, butterflies, and birds.
What makes a native plant a native plant?
Native plants are plants that are indigenous to your local region. Because they are naturally found in your environment, native plants are perfectly adapted to the soil, weather patterns, and pollinators that exist in a particular area.
What are the disadvantages of planting native plants?
Because native plants naturally occur in the environment, some people may associate these plants with weeds. This can be particularly problematic if you live in an HOA where rulebooks may prevent "wild-looking" lawns. To avoid this, talk to your HOA before sowing native plants and explain to them the benefits of these incredible species!
Are non-native plants bad for pollinators?
Not necessarily; however, native plants and pollinators evolved side by side, so pollinators are often more attracted to native species. Another problem arises because non-native plants are sometimes genetically modified to make them more appealing to humans. Just keep in mind that while they may look nice, flowers with double blooms or no pollen are usually much less useful to pollinators.
Why are native plants good for bees?
Native plants are rich in nectar and pollen, which bees need to survive and raise their young. Native bees are also more attracted to native plants.
Is it good to use both native and non-native plants to attract pollinators?
While native plants are excellent choices for pollinators, some native plants have short bloom times. Interspersing native plants with non-native ornamentals can boost the amount of flowers in your garden. This will ensure that no matter the time of the year, there's always nectar and pollen available for wildlife to feast on.
Summary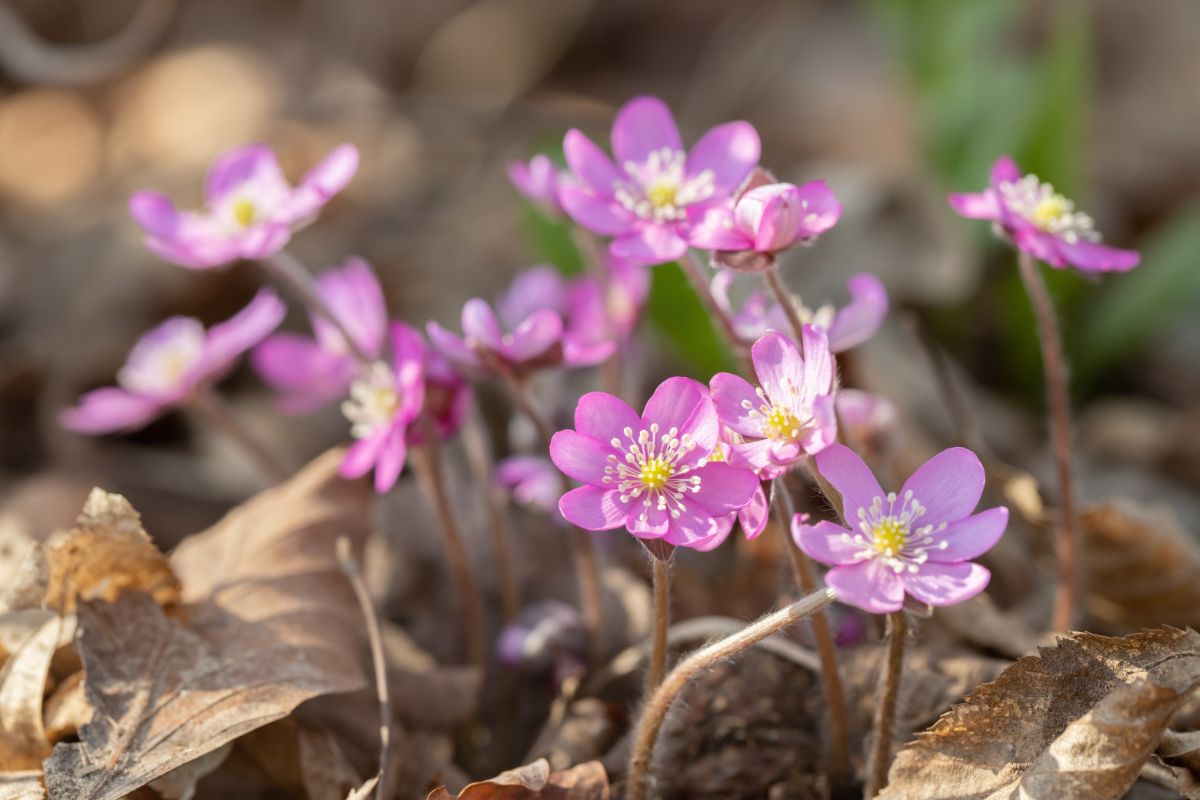 Native plants can be just as colorful and attractive as non-native perennials and annuals. But native species offer lots of other benefits to the home gardener.
These low-maintenance plants are generally easier to care for than non-native species, and they have lower water and fertilizer needs. Sowing natives will also improve the biodiversity of your landscape and provide a ready source of pollen, nectar, and seeds for wildlife. While you don't need to create an entire native landscape, including a few native species in your garden beds will add color and visual appeal and make your yard even more eco-friendly!
If you'd like to learn more ways to make a pollinator-friendly habitat, check out our easy guide to wildlife gardening here.