Often associated with Halloween and all things spooky, when bats streak across the evening sky, some people duck for cover. However, bats are incredible little creatures that are some of the best animals to attract to your garden for natural pest control!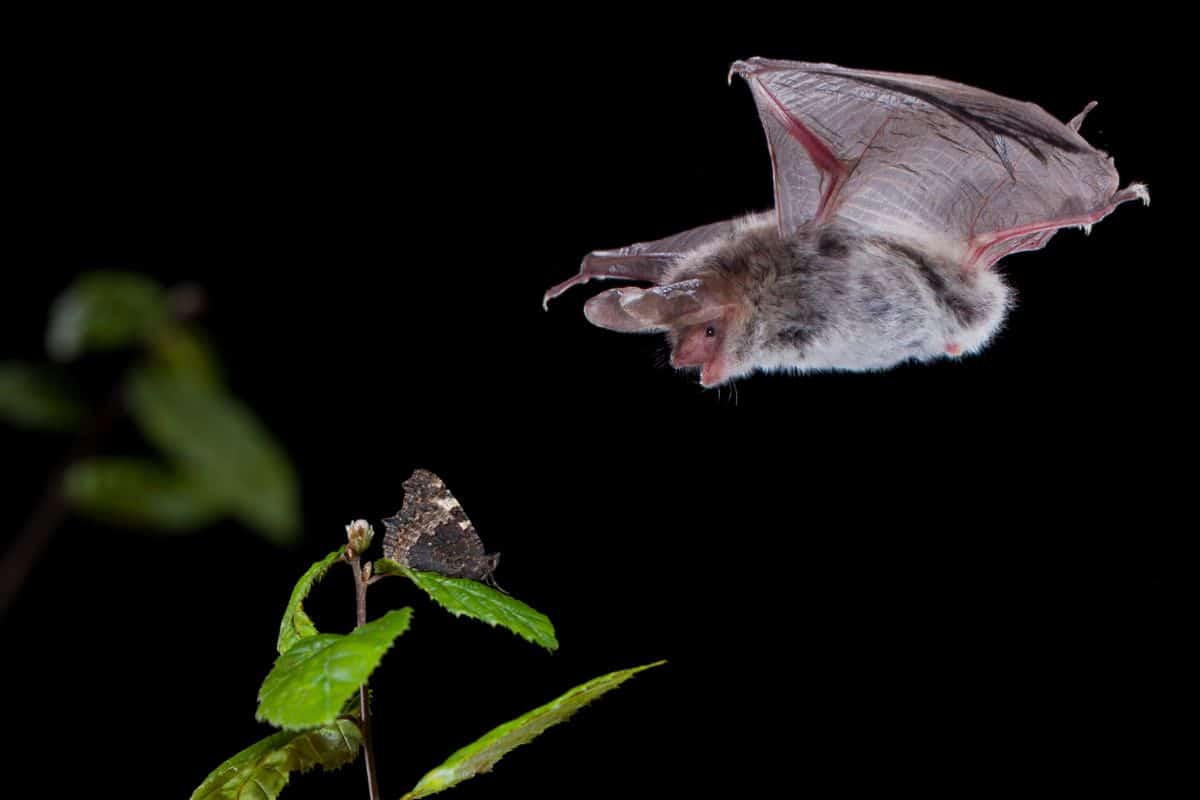 In North America alone, there are 47 different species of bats, and there are over 1300 species of bats in the world. Bats range in size from the tiny bumblebee bat that is only 1" long to large fruit bats with 5' wingspans. Plus, bats are absolute rockstars when it comes to controlling insects, and a single little brown bat can eat between 600 and 1200 mosquito-sized insects in one hour!
But bats don't just gobble up mosquitoes. Bats can also keep garden pests like cabbage looper moths, chinch bugs, beetles, and leafhoppers in check. And, since they're mostly active at night, they leave top pollinators like bees alone.
Making your garden more attractive to bats is one easy way to lower pest activity in your garden and protect your plants from damage without resorting to pesticides. Creating a bat habitat is also especially important today since many bat populations are on the decline due to increased pesticide use, habitat loss, and white-nose syndrome (a fungal disease that affects bats).
If you're ready to start creating a bat-friendly garden, check out the simple tips below and lure these incredible pest-busting critters to your garden this summer!
Jump to:
6 ways to attract bats to your yard for natural pest control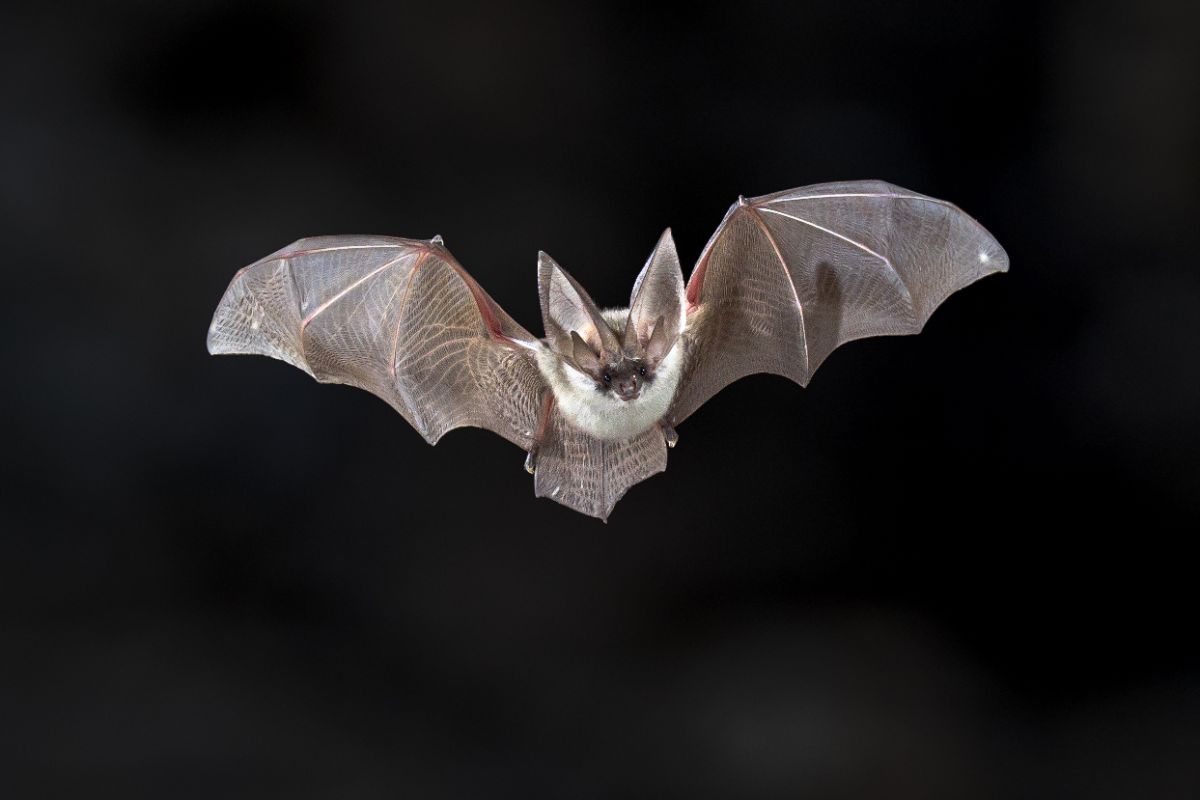 Depending on where you live, bats may already be frequenting your garden and devouring insects when the sun starts to sink. But if you'd like to attract more bats to your backyard, here are some steps you can take to create a bat-friendly habitat.
1. Grow the right plants.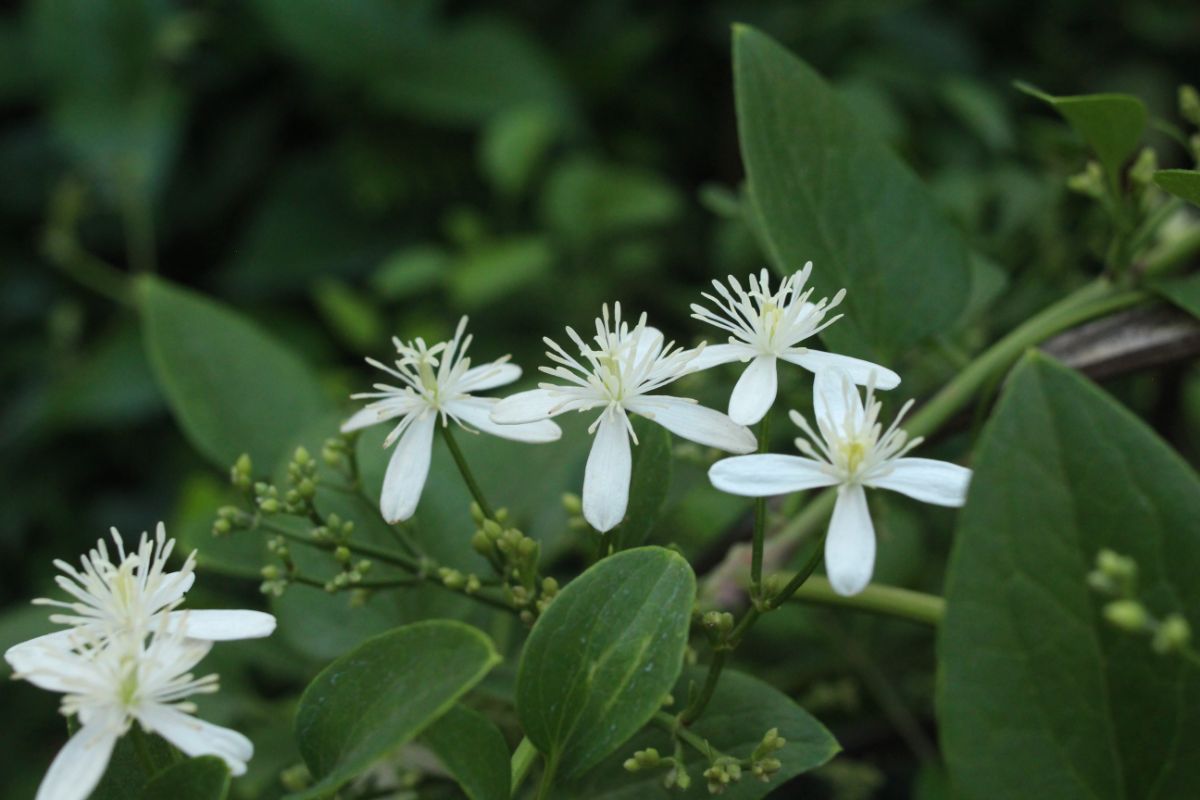 Most bats are insectivores, which means they eat insects! So if you want to attract bats to your garden, choosing plants that insects love can help.
Native plants, herbs, and flowers with strong fragrances are some of the best plants to grow to bring insects to your garden. However, night-blooming plants are even more likely to lure bats to your landscape. When these flowers begin to bloom in the evening, they'll attract moths and other insects… as well as hungry bats that will feed on them!
To ensure that bats can find something to eat throughout the season, choose plants that will bloom at different times of the year. It can also help to select plants with different fragrances, flower colors, and flower shapes to bring in different insects that will provide a more varied diet for bats.
While many different plants can be grown in a bat-friendly habitat, some of the best choices include:
French marigolds
Nicotiana
Evening primrose
Dahlia
Fleabane
Jasmine
Goldenrod
Thyme
Honeysuckle
Night scented phlox
Angel's trumpet
Yarrow
Moonflowers
Night blooming jasmine
If you happen to live in an area where nectar-feeding bats live, you may also want to grow these plants:
Powder puff plants
Agave
Organ pipe cactus
2. Add a water source.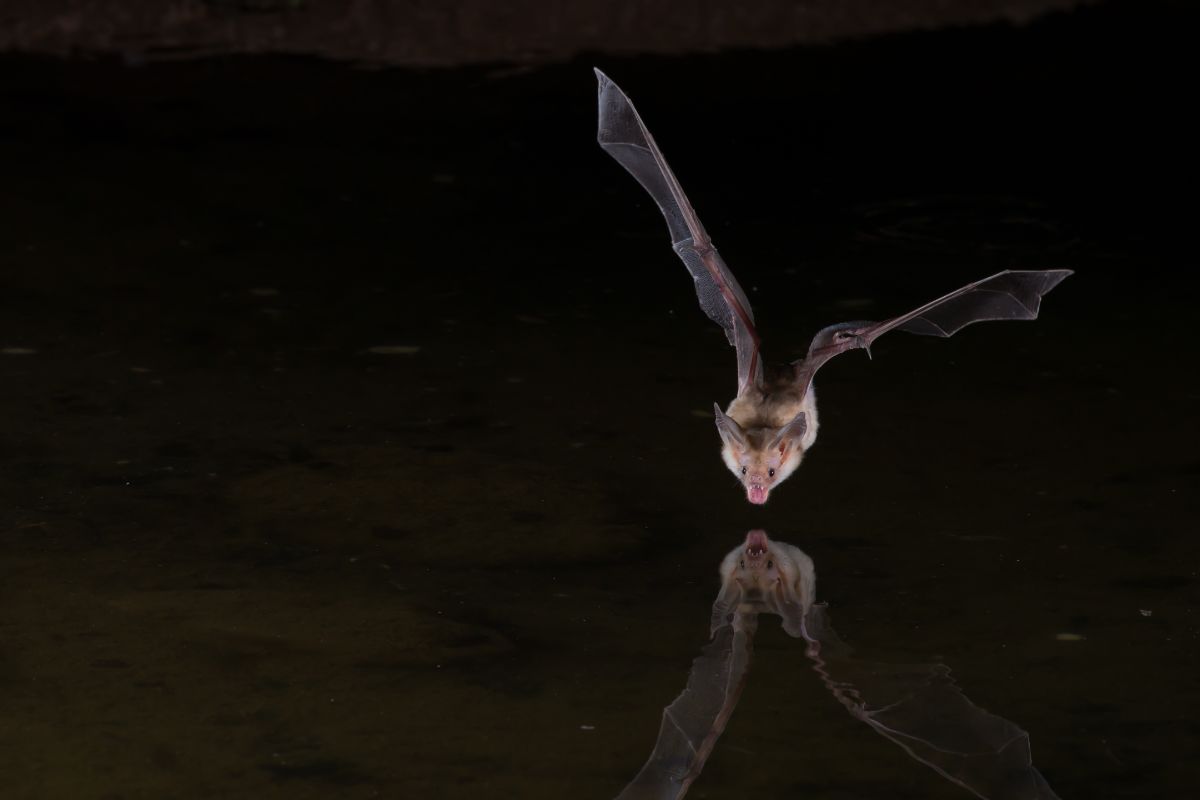 Like other animals, bats need plenty of fresh, clean water to drink. So, if you have the space for it, adding a water source in your garden can help support bat populations.
Bats generally don't land when they drink. Instead, they swoop low across water surfaces, take a sip of water and then fly off. For this reason, it's best to have a water source with a large surface area, such as a small pond or stream, for bats to drink from; however, bats can also drink from raised bird baths or puddles.
If you'd like to use a bird bath as a source of water for bats in your garden, place the bird bath in a wide open space that is not obstructed by vegetation or tree branches. This will make it much easier for bats to access. Bird baths should also be cleaned out at least 2 to 3 times a week (or even more in hot weather) to prevent the spread of bacteria and disease.
Additionally, because bats are so small, they drown quite easily in even shallow water dishes. To avoid this, add pebbles or stones to at least one side of your water feature to provide an exit for any hapless bats or other animals that happen to fall into the water.
3. Leave old trees in place.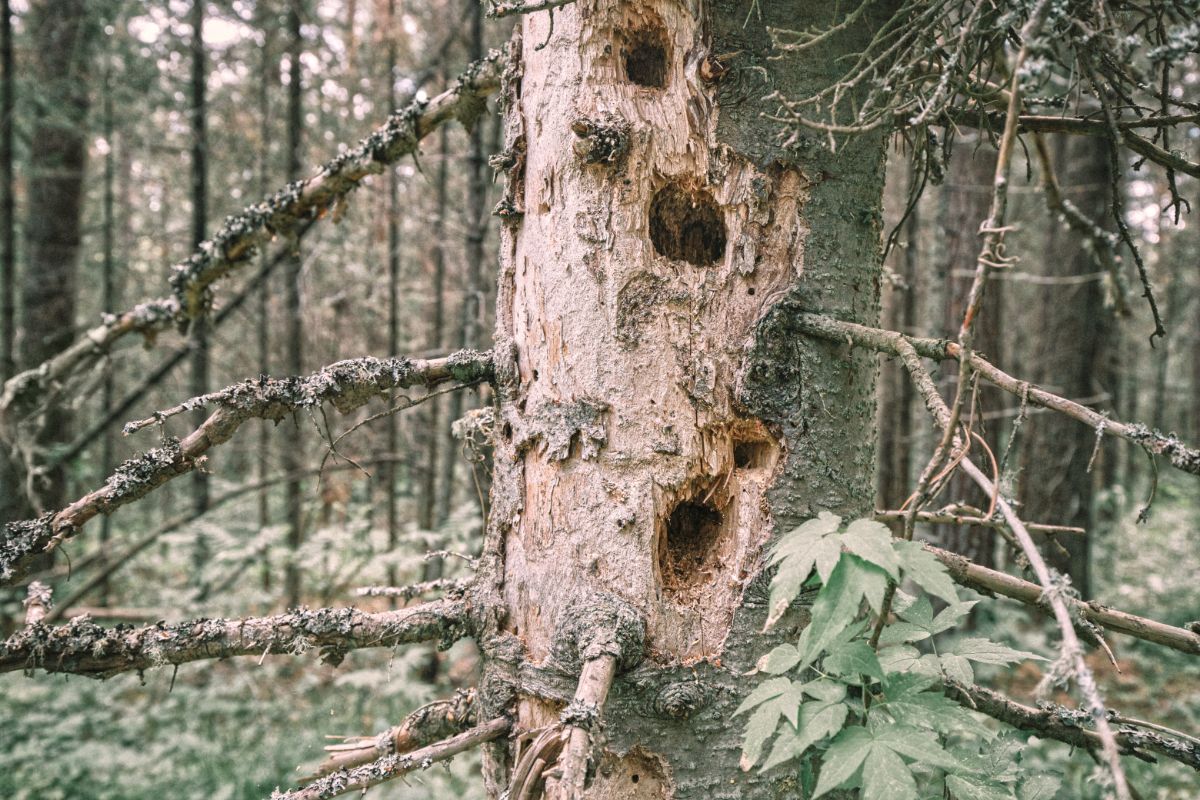 Snag trees are old, dead, or dying trees with loose bark, broken branches, and plenty of insect and woodpecker holes. Although these trees may not look like they have a lot of use to human eyes, they provide some of the best shelter and habitat for a wide range of insects and animals, including bats.
If you happen to already have a snag tree in your yard and it isn't located in an area where it could fall on anyone or any valuable property, you may want to leave it in place for bats. During the day, bats will use these trees for roosting, and they may also shelter there during inclement weather.
4. Install a bat house.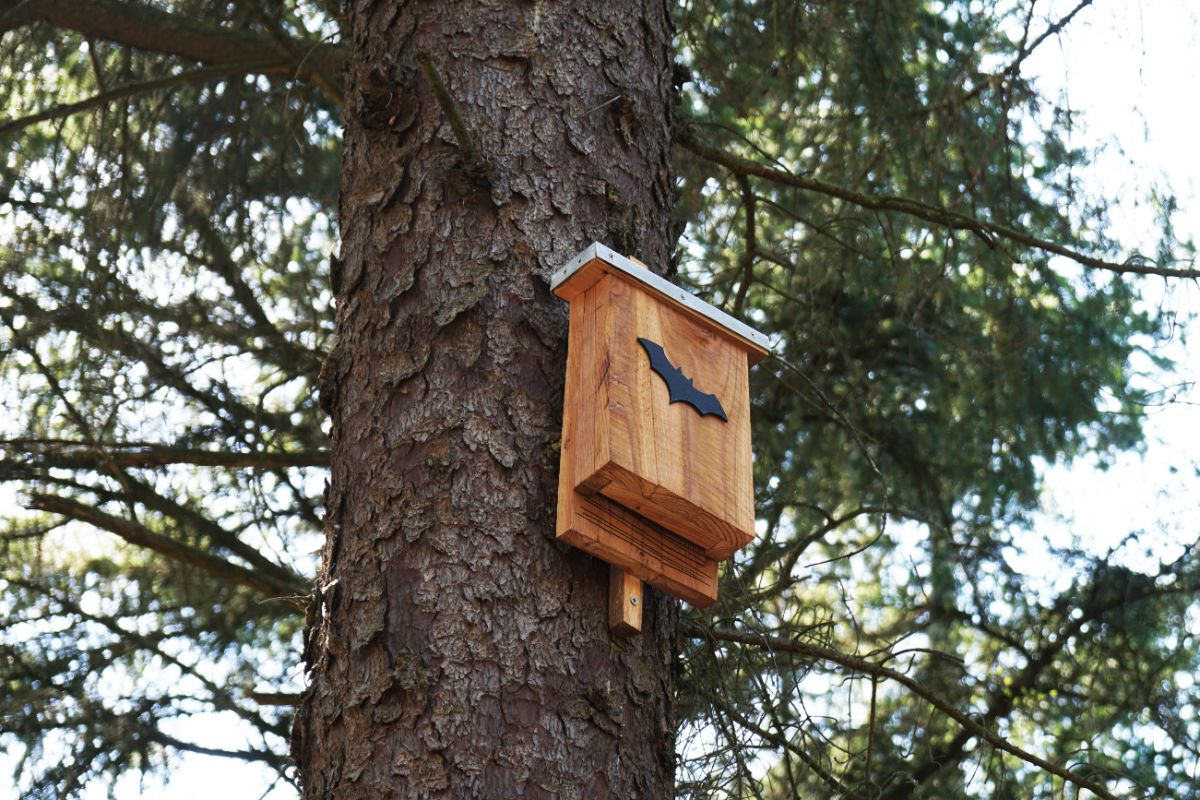 Natural shelters, like tree snags, usually provide the best habitat for wildlife and bats; however, if you don't have any dead trees on your property, bat houses are the next best option. Bat houses can be purchased online or at many plant nurseries, or you can make your own by following a simple online tutorial.
When you're ready to mount your bat box, it's best to install it on a solid wall, such as your house wall or the wall of an outbuilding. In warmer climates where temperatures don't vary significantly between day and night, bat houses can also be mounted on poles. In cooler climates, however, installing them on the sides of buildings is usually the best choice since they won't move with the wind, and they'll be a bit more protected from the weather.
Bat houses should also be hung in an area that receives at least 6 hours of light daily, and they need to be mounted high up to allow bats plenty of room to fly in and out of the house itself. Ideally, bat houses should be located at least 12 to 20' above the ground or any vegetation growing in your garden and 20 to 30' away from any line of trees. If possible, hang a few bat houses together in a grouping of 3 or more and place them near a water source to encourage even more bat visits.
Finally, if you have an outdoor light or a section of your property where people tend to hang out after dark, don't hang your bat house in these areas. Bats are more likely to visit boxes that are kept in the dark and peaceful corners of your garden.
After installation, bat boxes should be maintained from time to time. This can include checking them over for any leaks or damage and cleaning empty boxes out in winter when bats are hibernating elsewhere.
5. Keep cats indoors.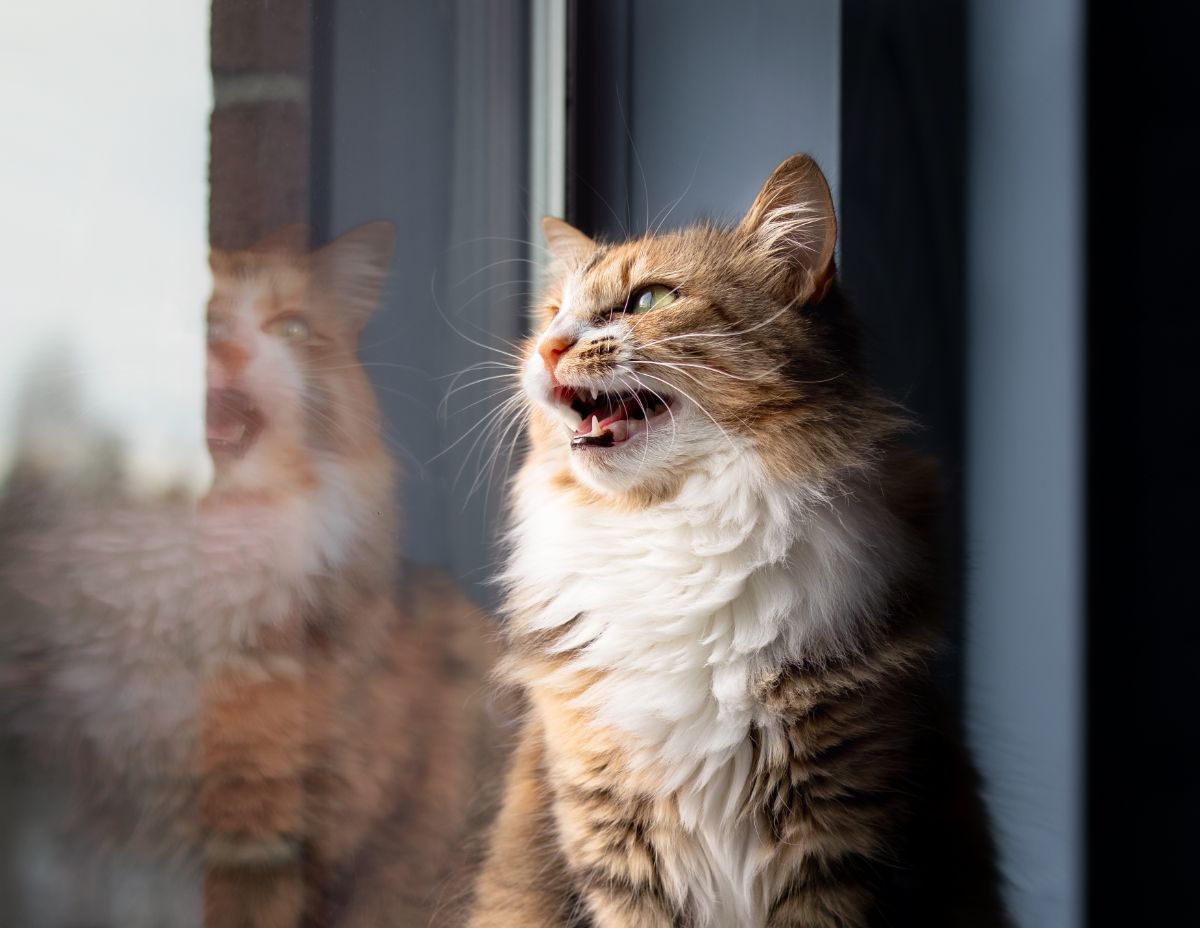 Most bats are very small, and they can be preyed upon by a wide variety of larger animals, including your fluffy housecat! If you're trying to create a wildlife habitat for bats or other animals, it's best to keep pets indoors at all times. While cats generally won't eat bats, they will play with them, and they can cause significant harm or even death to tiny bats.
6. Go organic.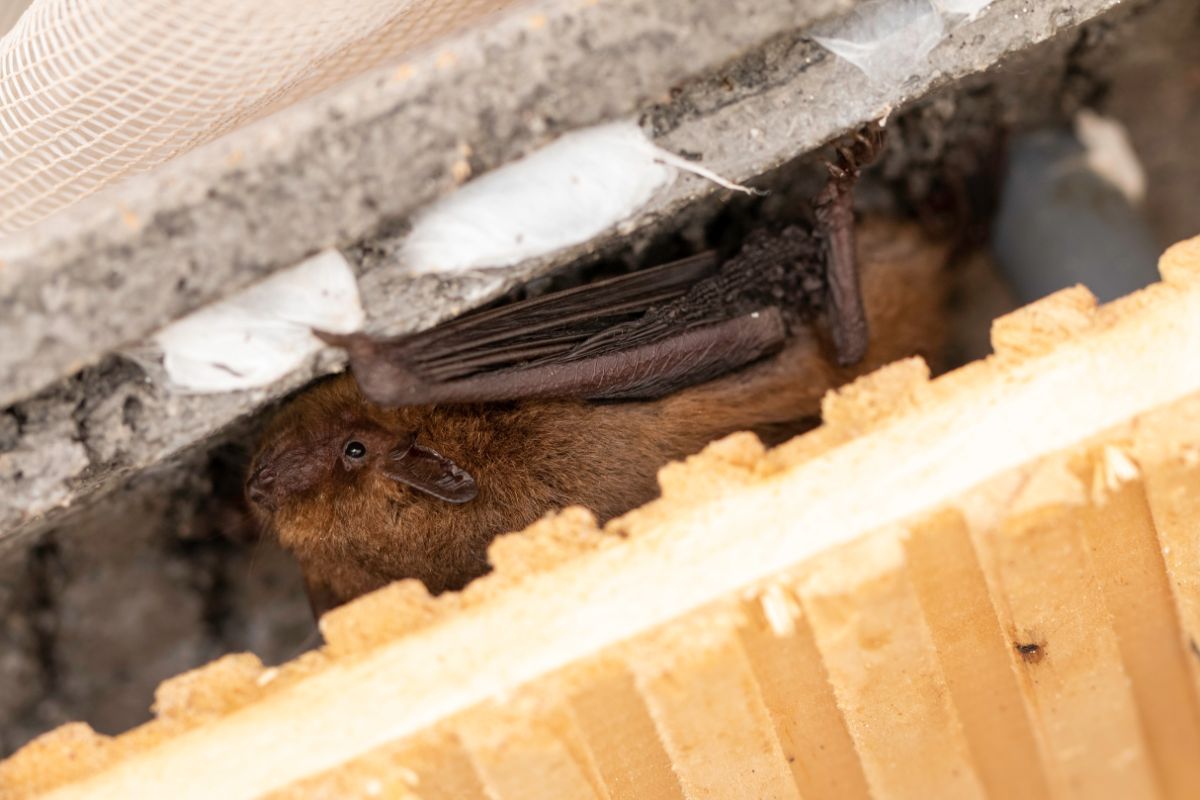 Since most bats are insectivores, it's important to keep your garden as organic as possible if you want to attract bats and other wildlife to your space. Synthetic pesticides can reduce insect numbers significantly, which will limit bats' potential food sources. Plus, if you're already attracting bats to your garden, your garden will have fewer pests anyway, thanks to the bats!
But there is another important reason why pesticides should be kept out of bat habitats whenever possible. Bats can eat thousands of insects in a single night, but if those insects came in contact with pesticides, those pesticides can build up in a bat's stomach. This can result in pesticide poisoning in bats, which can make them very sick or even kill them.
If you do want to use additional measures to control garden pests in yards where bats are present, use non-invasive pest treatment options whenever possible. Organic insecticidal soap and neem oil sprays can control many pests, but they are much safer to use around bats and other critters. Barrier methods, such as floating row covers and fruit protection bags, can also keep produce safe without the need for chemical pesticides.
Keeping bats out of your home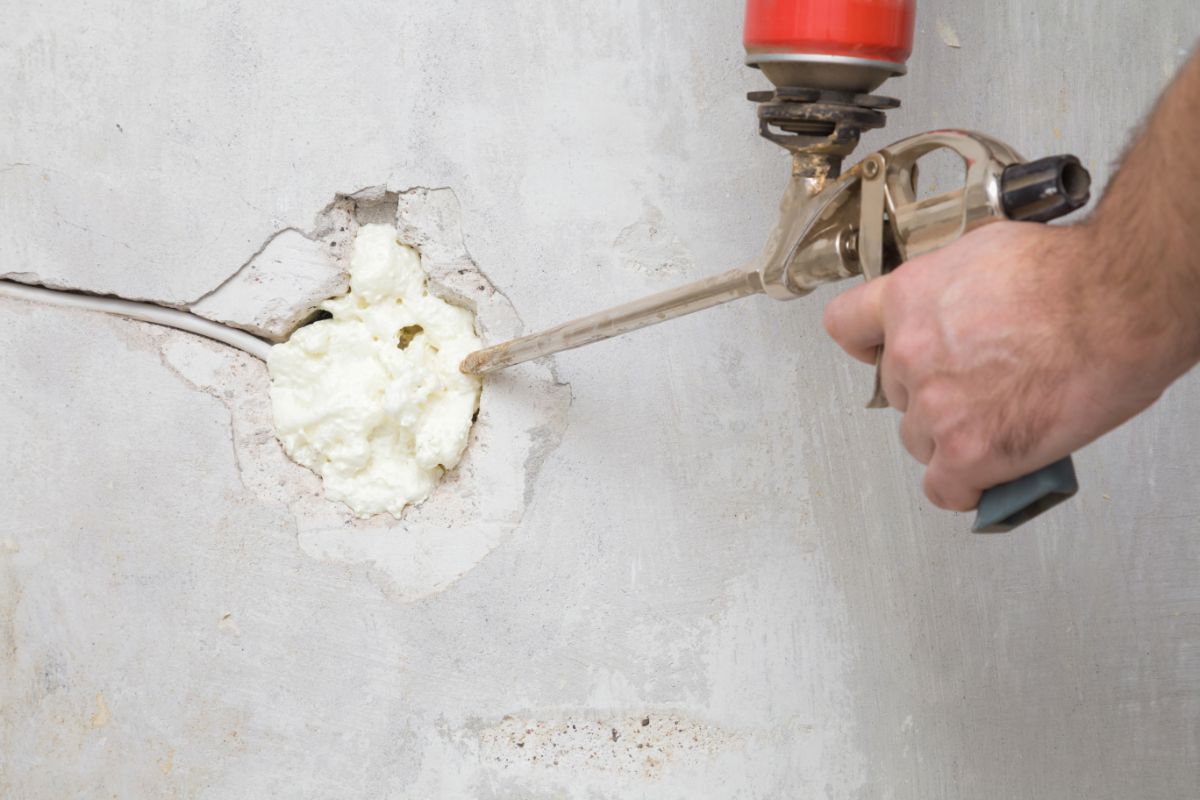 While bats can provide a lot of benefits when they visit your garden, no one wants to find a bat in their home! So, before you start welcoming bats into your yard, double-check your home for any possible bat entrances and block them off to keep bats outdoors where they belong.
Some bats can fit in very small spaces that are about the size of a quarter. If you find any holes leading into your home or attic, block them off with expanding spray foam or other products of that sort.
You can also use bat-safe products like repellant sachets or ultrasonic plug-ins to prevent bats from taking up residence in empty attics and garages.
Frequently asked questions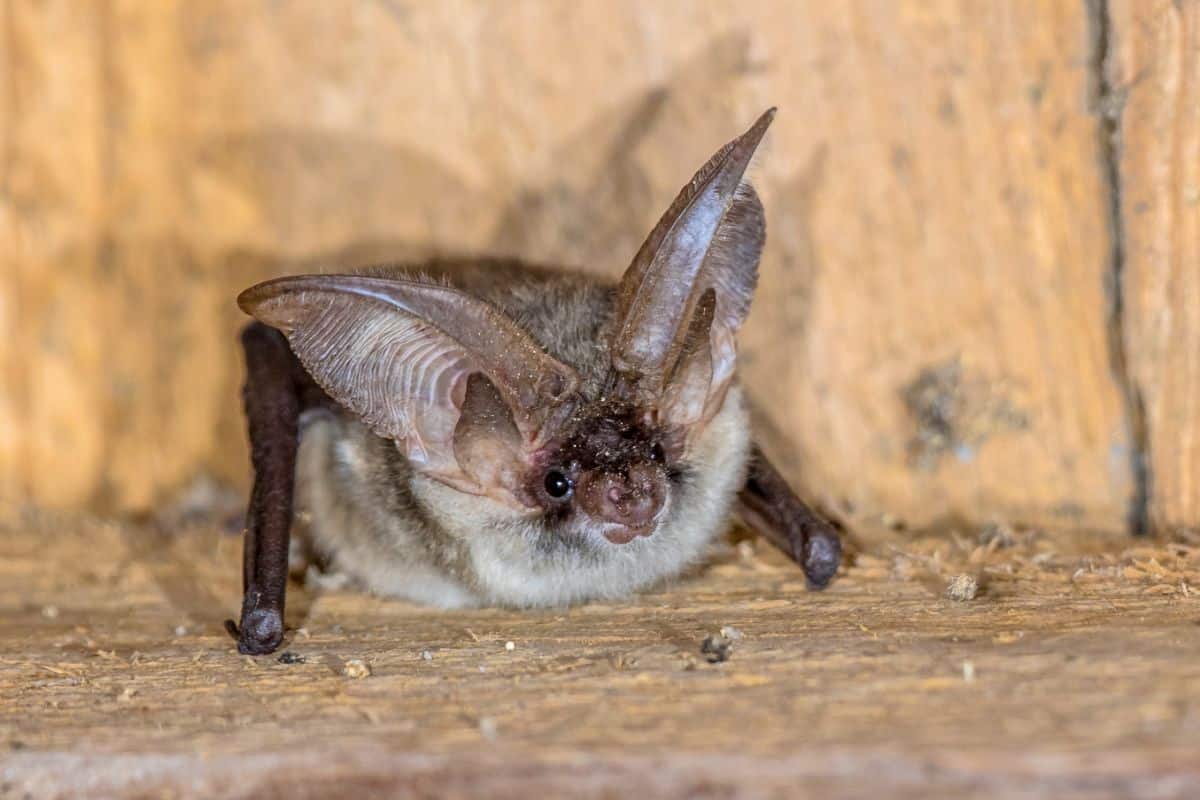 Summary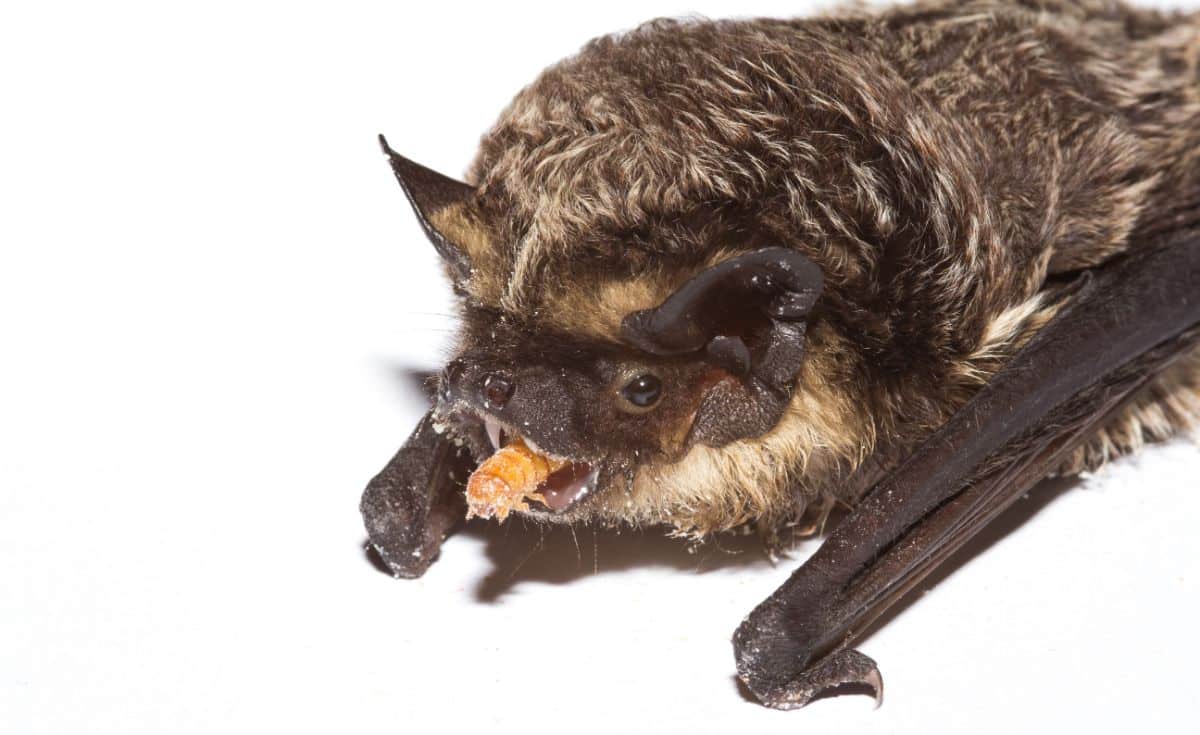 Using organic pest control measures is a wonderful way to work in harmony with the natural world around you and protect the environment from harmful pesticides. While there are organic methods of pest control, one of the most effective ways to keep pests and mosquitoes out of your garden is to recruit top insect predators to do the work for you. And when it comes to insectivores, bats are at the top of the list!
Despite their small size, bats are very efficient eating machines, and they can clear thousands of insects from gardens in just a few hours. Attracting bats to your yard can help you grow a healthier garden and protect your edible and flowering plants from insect damage. And in turn, you'll be creating a healthy environment where bats can find food, shelter, and a safe place to raise their young, which will help bat populations make a comeback!
If you like the idea of using animals to keep your garden pest-free but you aren't sure if you want to work with bats just yet, you can also use chickens to gobble up grubs, beetles, and other destructive pests. Find out more about how to work with chickens using portable chicken tractors right here.