Planning the layout of your vegetable garden can be an overwhelming task. That bare patch of dirt (or lovely raised bed or patio, as the case may be) is like a big, brown, blank canvas. You know its potential is something great—figuring out what to put where to make it so is a bit of a different story.
From the old tried-and-true to the flashy and new, there are many great options for working through your garden layout. Approaching your planting with a plan in mind will help make the task more enjoyable while also making garden maintenance easier and production higher.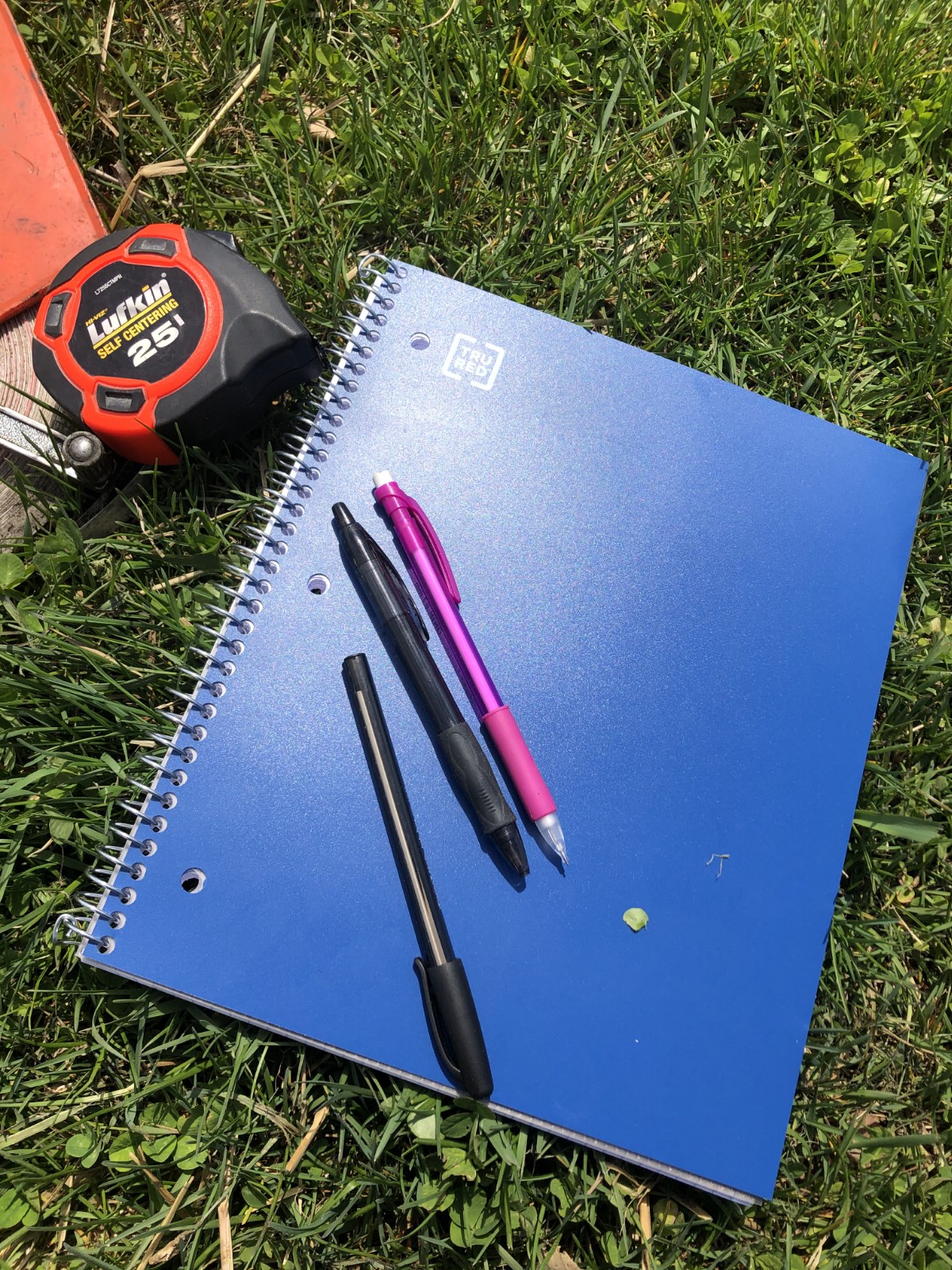 Jump to:
Help Planning Your Garden Layout:
What to Know Before You Start
Measuring Your Garden
Using Graph Paper to Build a Garden Layout
Spreadsheet Programs as Garden Layout Tools (Excel, Google Sheets…)
Garden Planning Apps
Websites and Online Garden Planning Tools
Garden Planning Books
What to Know Before You Start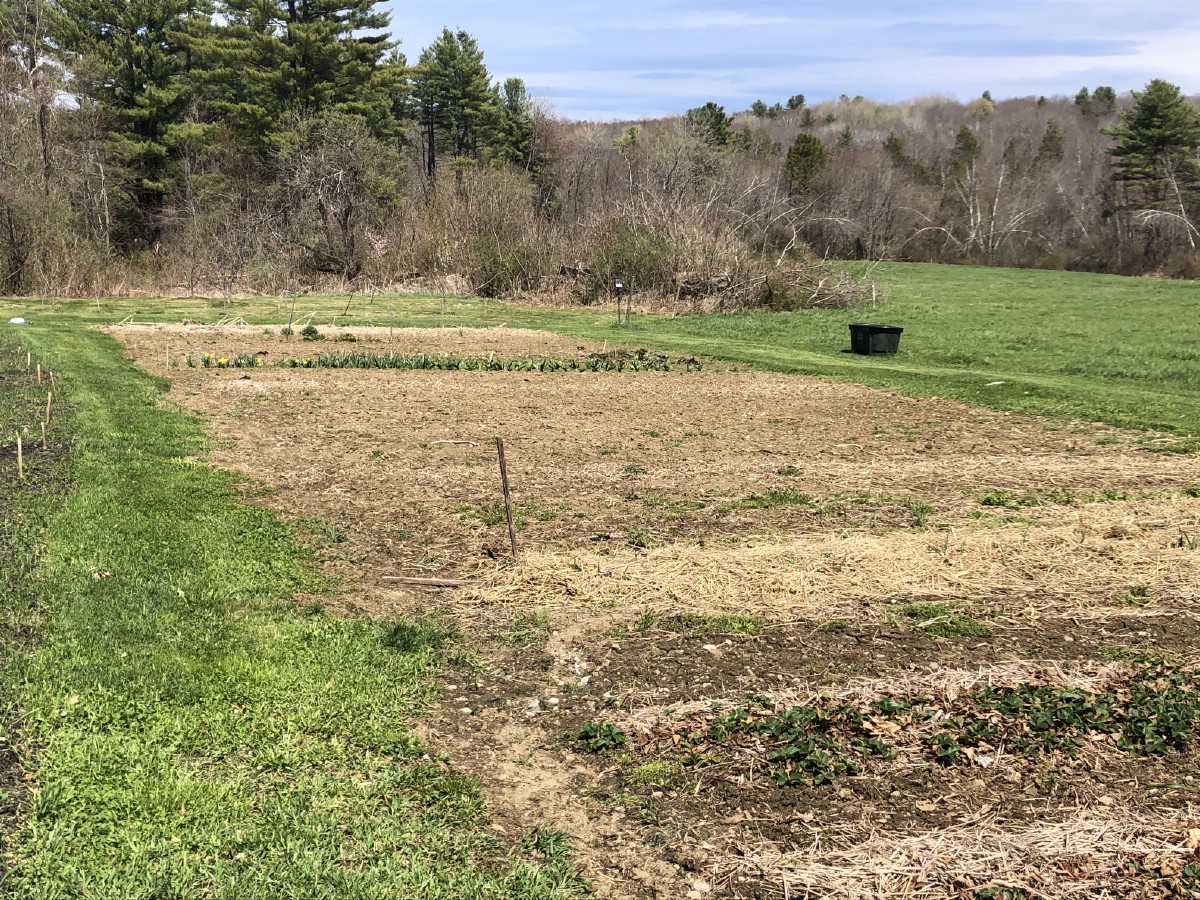 No matter which of the following methods or resources you decide to use, there are some key pieces of information you'll need to know. These include:
Garden size or bed size
Ideal plant spacing for all your different types of plants
How far apart your rows should be—how much aisle space is needed (this may be different for different plants)
How wide do you need your aisles to accommodate any equipment you may use during the growing season (for example—will you use a rototiller for weed control and cultivation? Or a mower between rows or beds?) Mulching paper or fabric?
Plant growth type/habit—Bushy? Trailing? Vining? Low? High?
Will plants require support such as staking or fencing? Do you plan to trellis any vegetables?
Companion planting issues—may include researched, planned companion planting but also may include beneficial or symbiotic planting arrangements
Best soil locations for specific crops—for example, is the depth and tilth of one location more favorable for certain crops like carrots or other root crops? Is one spot stonier, meaning that a large plant with deep roots (i.e., broccoli, tomatoes, corn) would be more suited rather than root crops that would be deformed and stunted by such soil?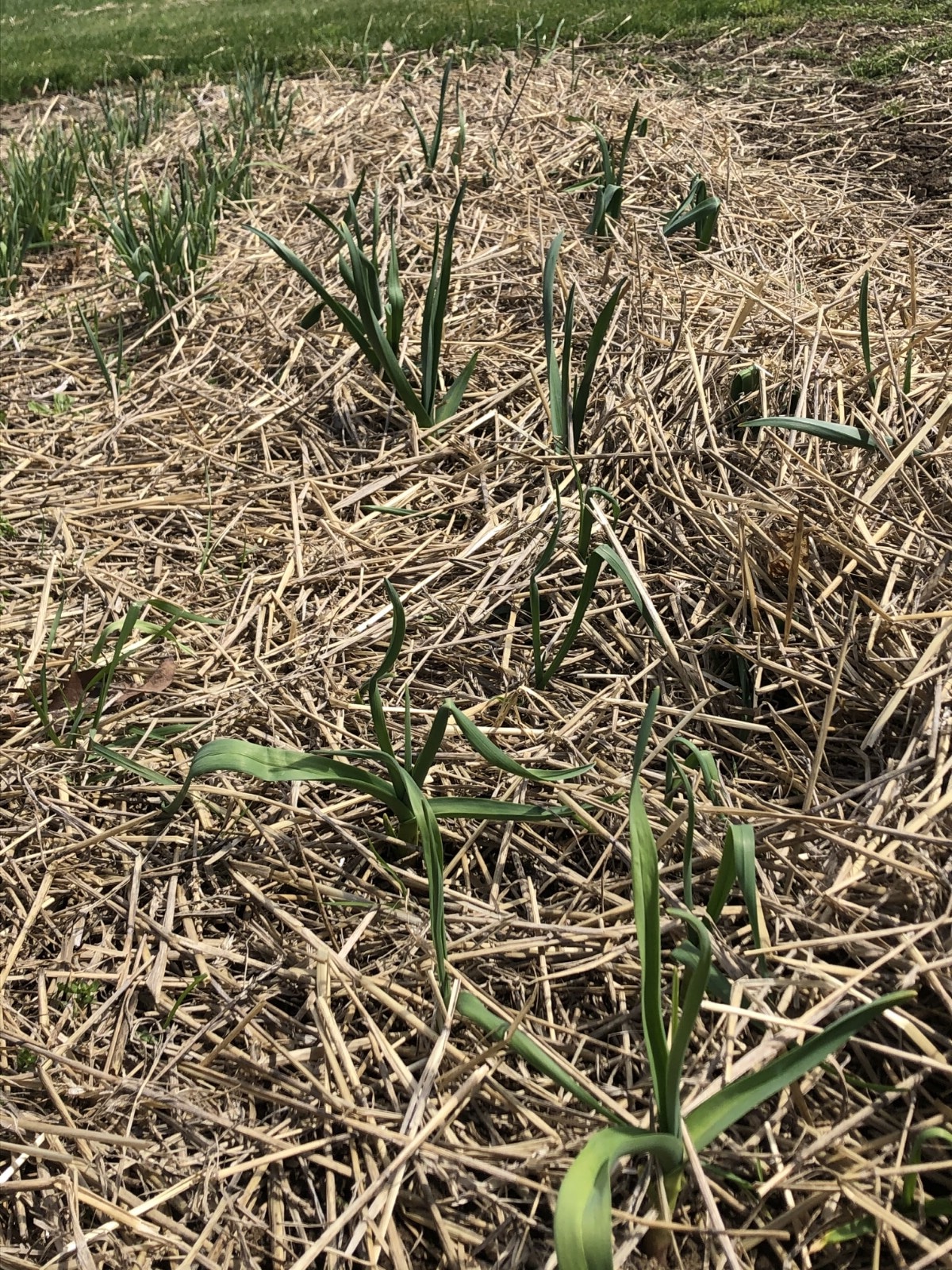 When planning, keep in mind issues such as height and shading. For example, tall plants like tomato, corn, or sunflower could cast a lot of shade over low-growing plants like root crops, shorter plants like peppers, or ground-huggers like lettuce. In some instances, this may work to your advantage—for example, if you plan accordingly so that heat-sensitive crops like lettuce and spinach are cooled during the high-heat days of midsummer, thereby reducing their bolting habit by keeping them cooler; in other cases, the shade will not be beneficial.
Measuring Your Garden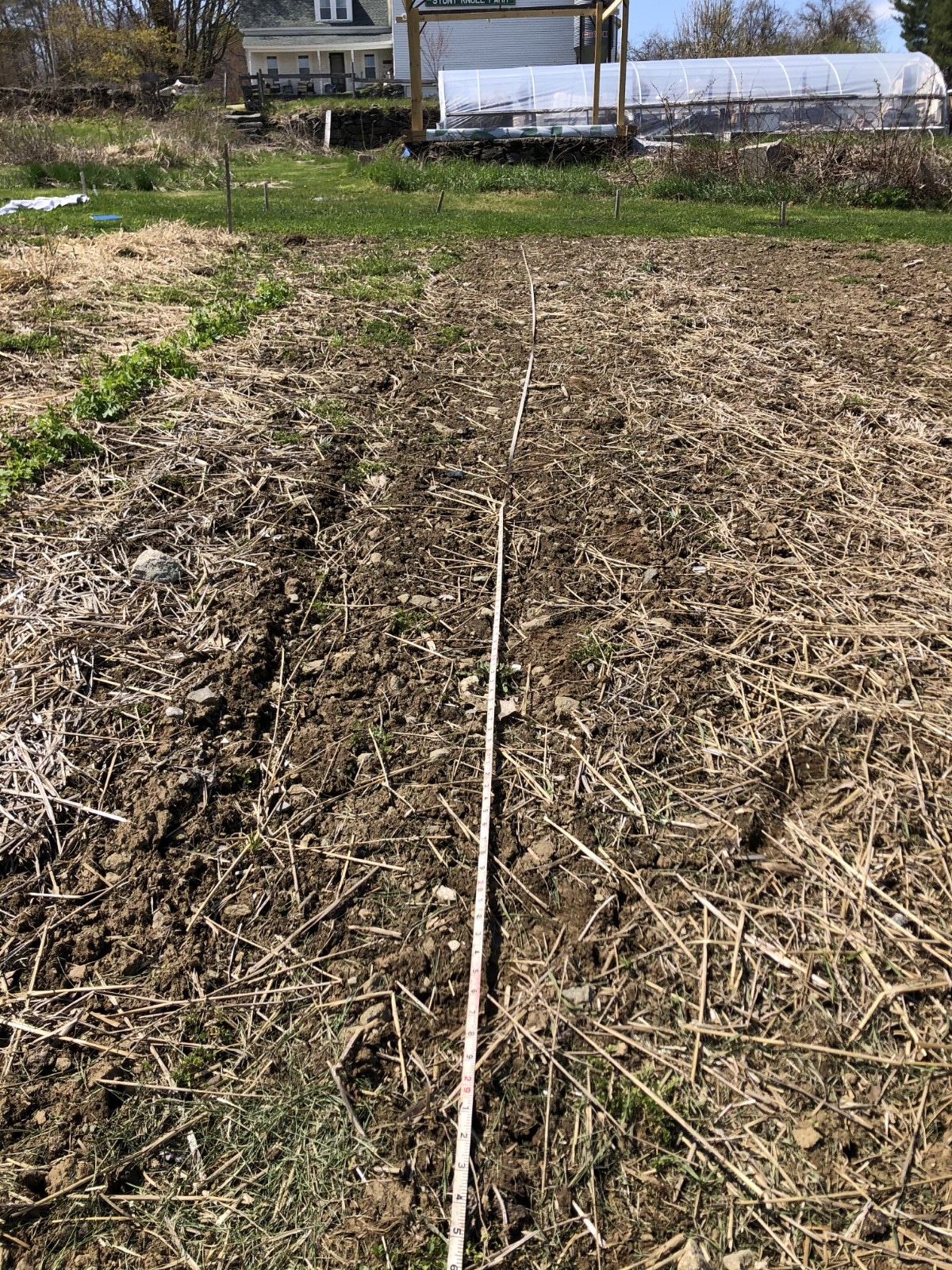 No matter which of the following methods you use for planning your garden layout, they all start with one important step—measuring your garden space.
You will need to measure both length and width for each bed. Also, take note of any existing plantings such as fall-planted and over-wintered crops like garlic or perennial crops like strawberries and asparagus. Note their location in the bed if they are a part of the garden you are laying out. For example, you might note that there is an existing row of garlic from feet 6 to 8.
Best Methods for Planning Your Garden Layout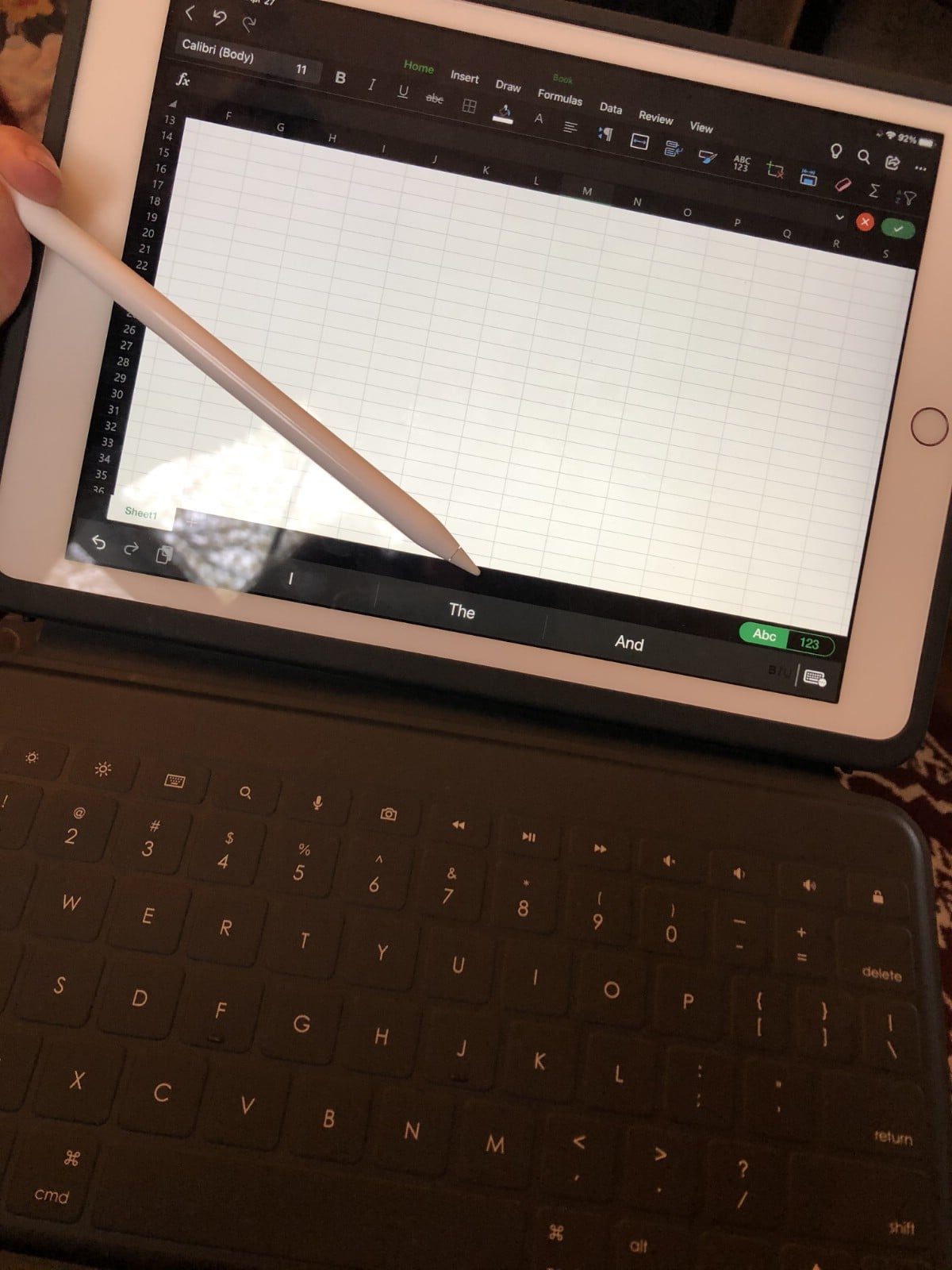 Following are some favorite methods for planning your garden. These easy-to-use options will help you decide where to plant which plants. The focus here is primarily on vegetable garden layouts, but these same methods and resources can be used for ornamental gardens and flower beds.
Here you will find options for both electronic planners as well as more traditional pen and paper methods.
Plan Your Garden Layout Using Good, Old-Fashioned Graph Paper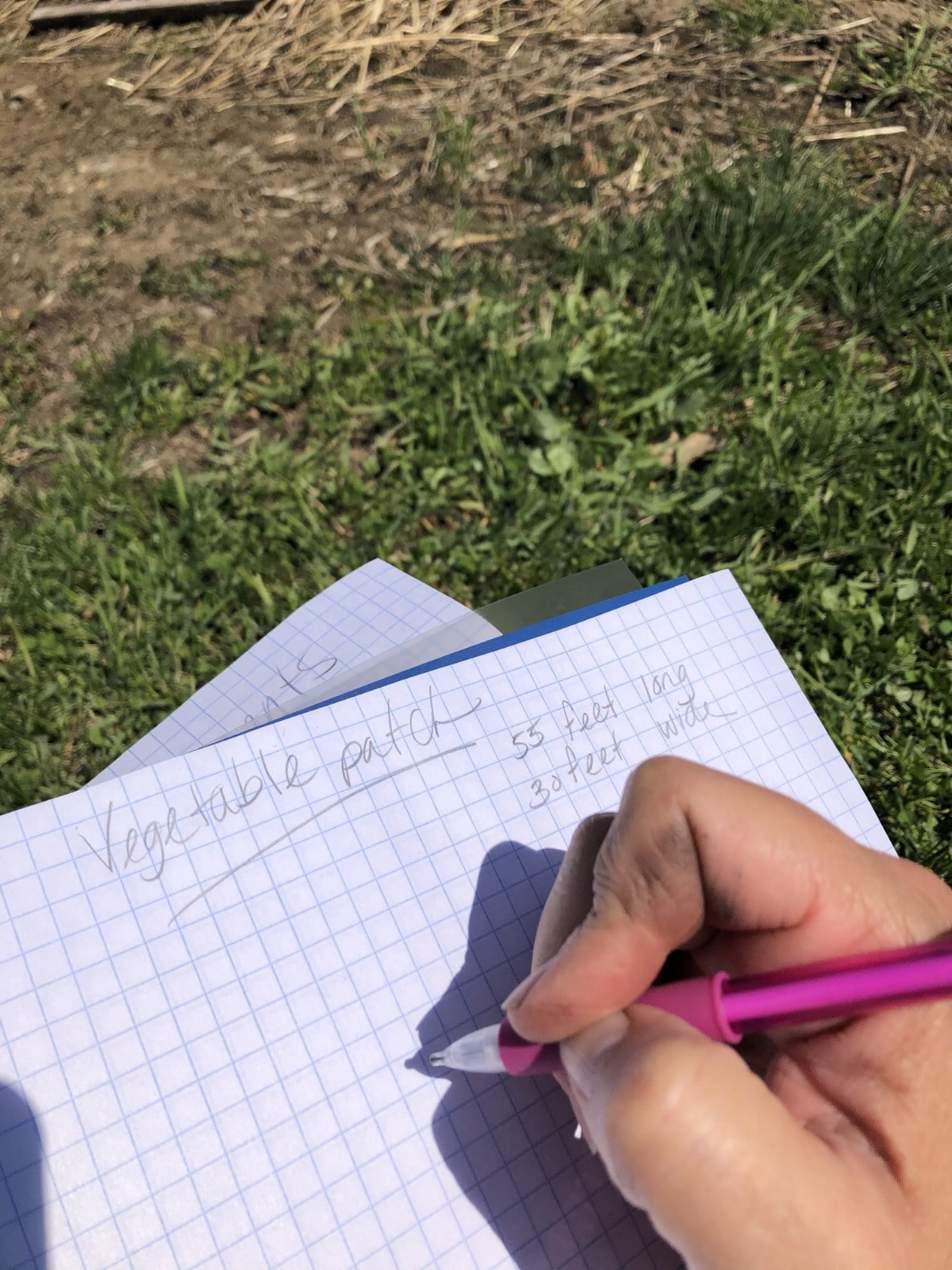 A simple graph paper notebook is a wonderful tool for planning your vegetable garden. It's cheap and portable, will serve you many seasons, and will act as a journal from one season to another. You'll find this feature very handy, making it easy to look back at past configurations and notes to see what did and didn't work in your design or to help plan crop rotations.
Notebooks require no electricity, data, or Wi-Fi connections, are highly portable, and do not require you to risk costly electronics while working in your garden. You also won't need to worry about losing your precious plans and journal notes when you upgrade to a new device (though certainly, cloud storage is making this less of a concern than it used to be). Plus…isn't it just nice to be "unplugged" sometimes while you're out and about enjoying nature?
Here's a simple way to design a garden layout using graph paper: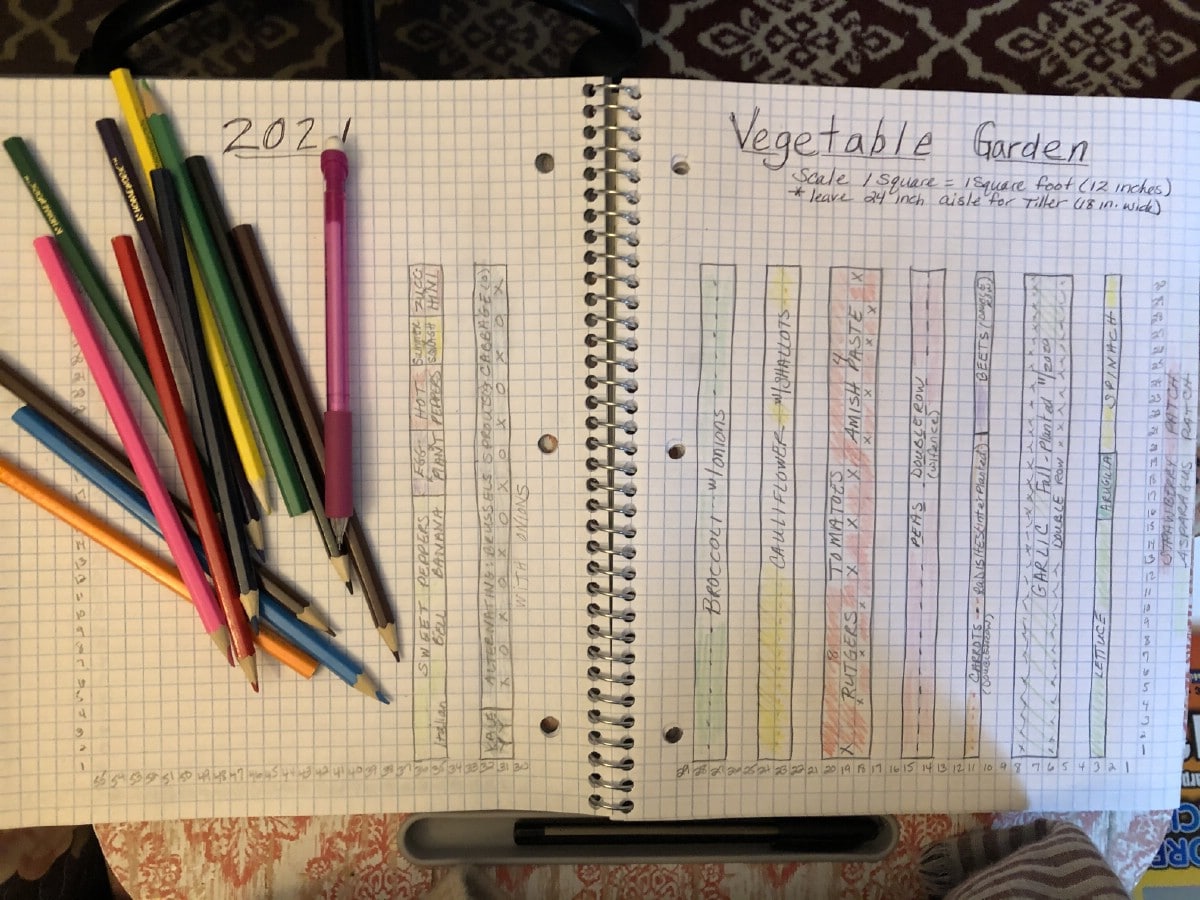 First, create a scale. Decide how big each square will be and what distance each will represent. Plant spacing is often given in increments of 6 to 12 inches, so one foot per square makes good sense.
Next, refer back to those measurements you took for the length and width of your garden.
Count the squares and sketch out the perimeters of your garden.
Now, keeping in mind the considerations discussed earlier, start assigning row space for each plant. Use an X or another mark to indicate how many individual plants of each type you'd like to plant.
Be sure to leave spaces for aisles between rows—this will ensure an accurate diagram and one that makes sure you can really fit all of the plants you assign.
Remember that you can, if you choose, make rows of different widths. For example, you may want a double-or triple-wide row for larger, bushier plants like tomatoes; or you might choose to fit two closer rows of a small root crop like carrots or beets in a single one-foot-wide row.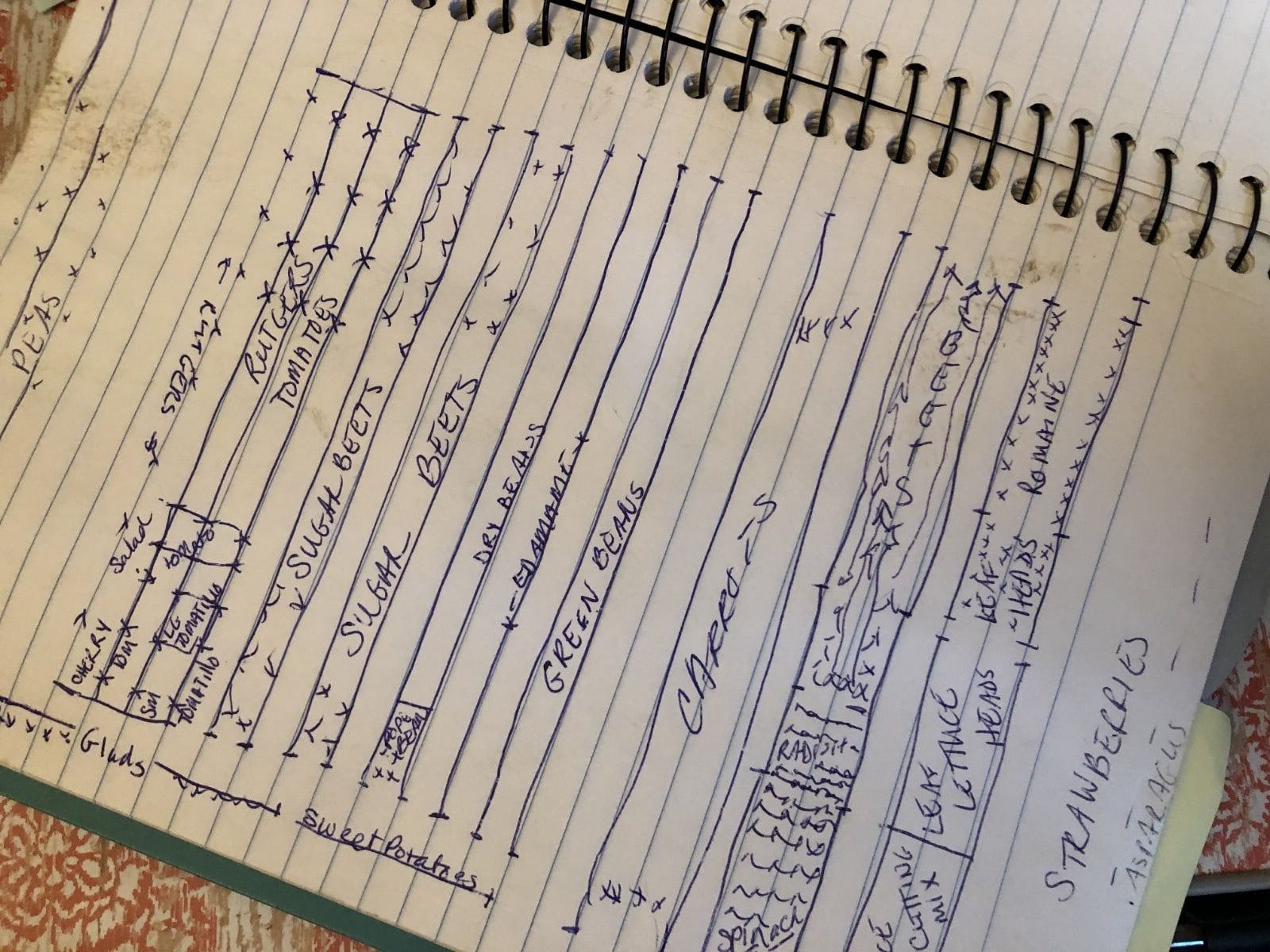 The beauty of planning this way ahead of time is that these decisions are all yours—plan what works for you and your plants relative to the size and space you have available. Personalize it and make it yours!
Use a Spreadsheet Program to Plan Your Garden Layout!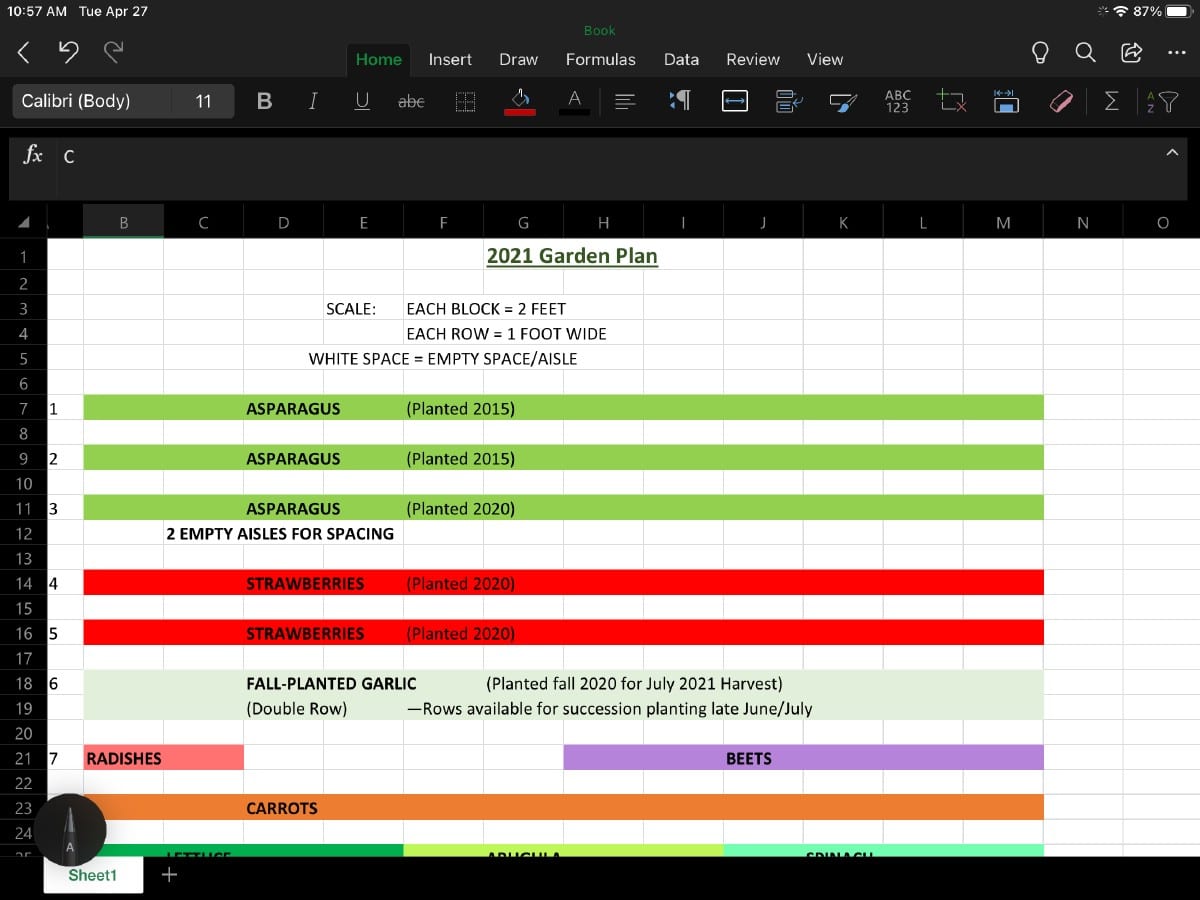 People do some truly amazing things with spreadsheet programs, such as Microsoft Excel or Google Sheets. No—they're not just for accounting and bookkeeping. Spreadsheets are perfect for planning layouts for row gardens, too!
Spreadsheets also have the advantage of being low to no cost for most of us. This is a program you are likely to already have, or which you can easily access with a free Google account. Your plans will be easy to "store" and access for reference in later seasons. If you have access to your stored files on your smartphone, your plans will always be with you when you need to refer back to them.
The grid structure, cells, and color fill options of spreadsheets like Google Sheets and Excel all make fast and fun work of planning your vegetable garden.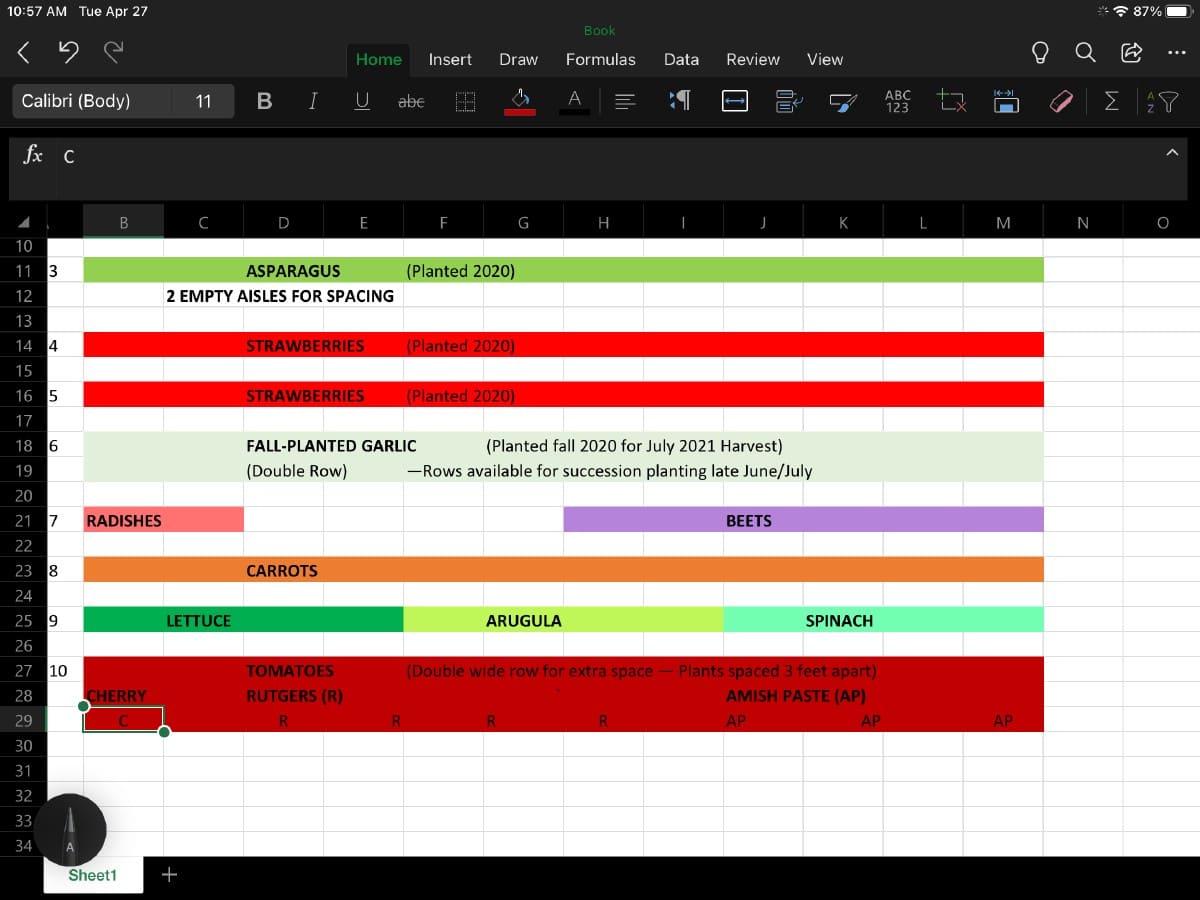 Start with the garden measurements you took and create a scale for the cell length and width. It's easiest if you let each horizontal row represent one standard garden row or one foot of garden length. You may choose to make each cell represent two feet rather than one to make the visual more sensible to you. Really, though, the scale of your rows, columns, or cells can be whatever you make it and whatever makes the most sense to you.
This method is essentially the same as the graph paper method detailed above. If you need wider rows for certain plants, use more than one spreadsheet row.
While not strictly necessary, using the color fill feature can help create more delineation between crops, aisles, and different plant types. You'll find this will help you visualize the space, arrangement, and scale. From there, it's just plugging in, assigning and arranging, and having a bit of garden-planning fun!
Endless Apps for Garden Planning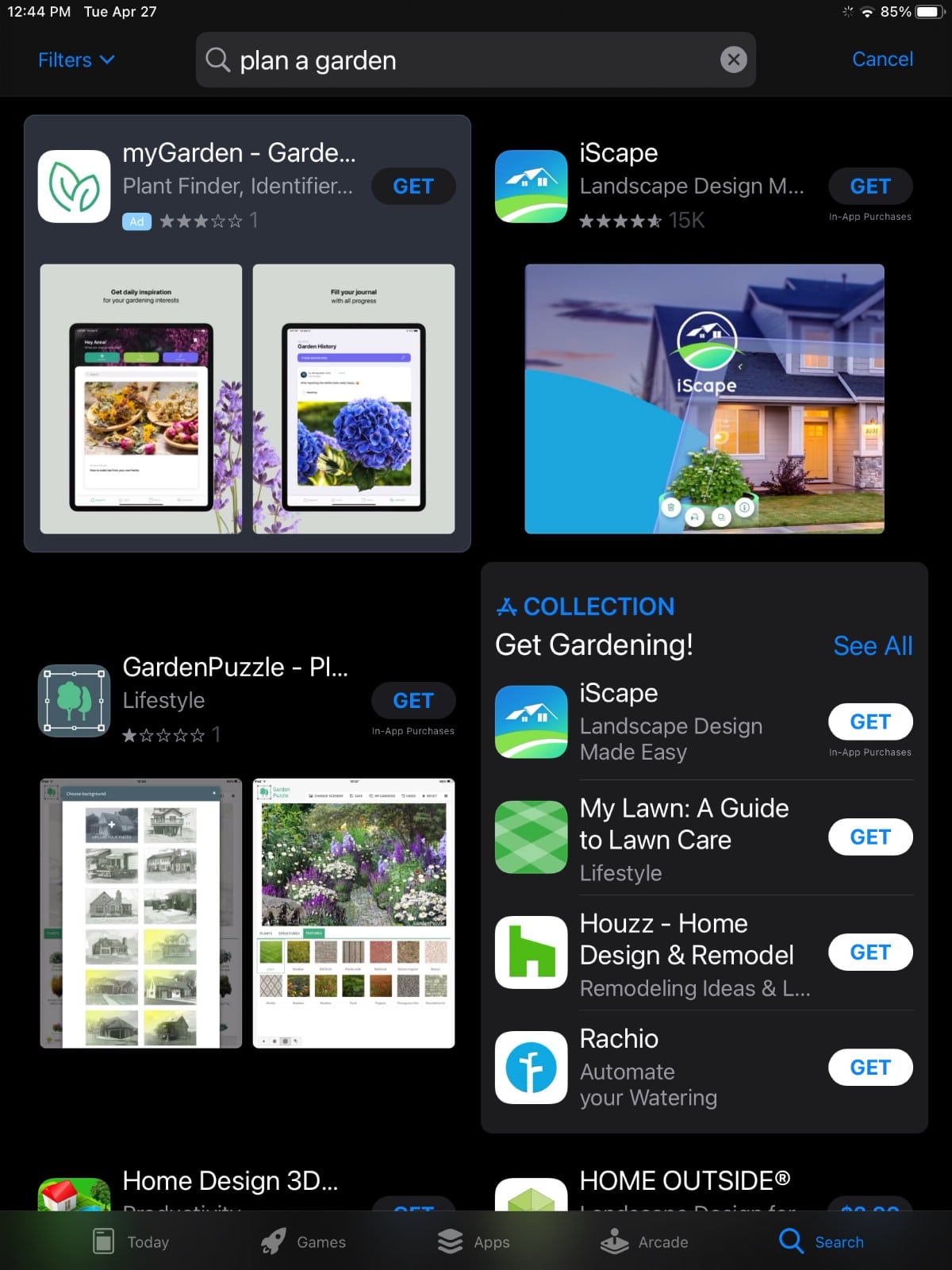 It seems there are endless apps available for vegetable and garden planning. With a quick search you're sure to find many promising mobile apps with good reviews. Many of these apps are free or low-cost, though users often find that to access the features they need for complete garden planning, opting into one or more of the paid features and modules is often necessary.
Here, we will overview a few of the more popular and more highly-rated apps for planning garden layouts but don't be afraid to do a search of your own to see what might work well for you and/or your device of choice.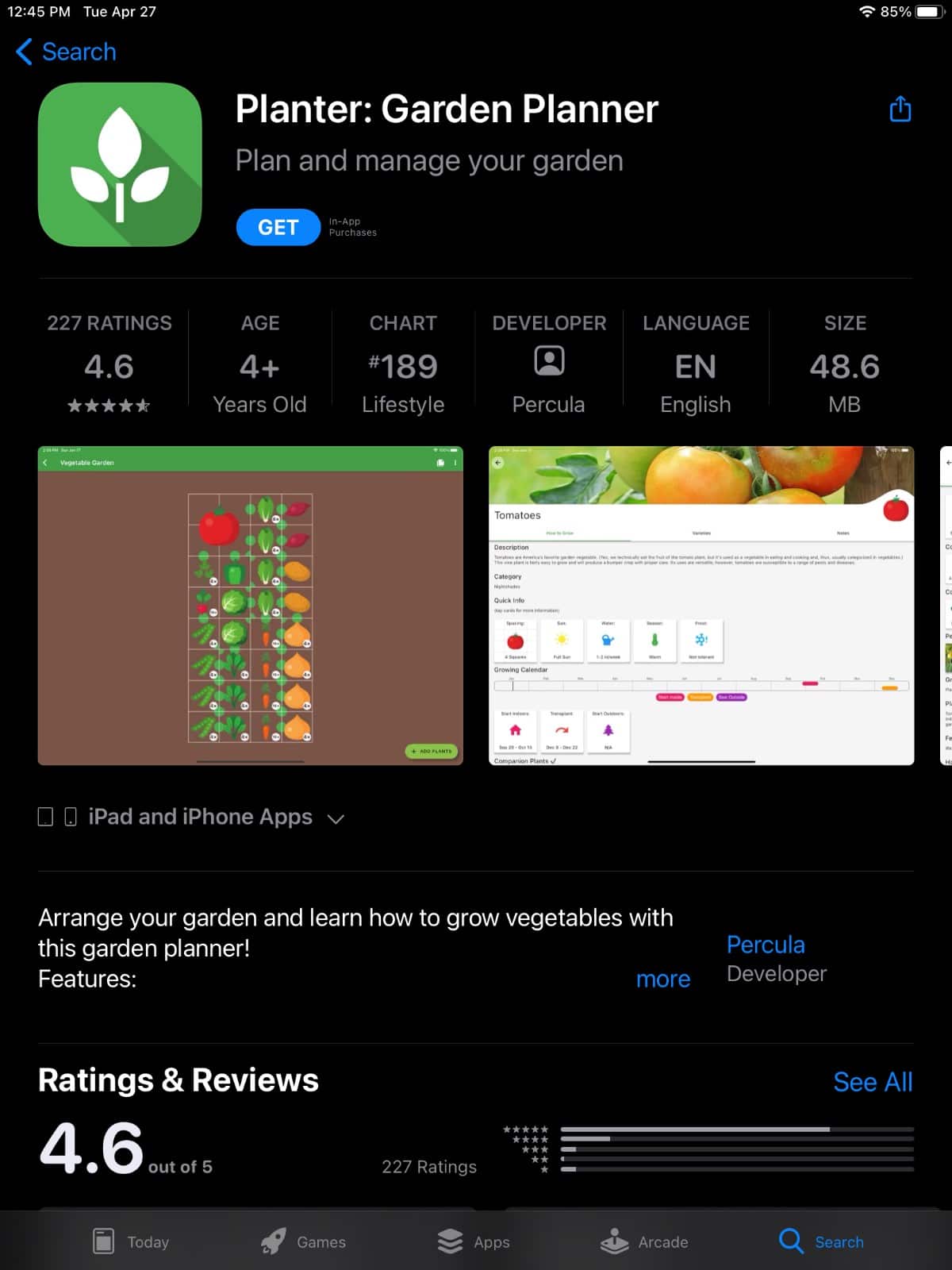 Planter: Garden by Percula: This app is a fairly basic but highly-rated garden planning app for vegetable gardens. It runs off a basic grid-style for layouts but also has helpful features like companion and competing plantings, planting calendar, and plant information for more than 60 common kitchen garden plants. It also has a square-foot gardening grid layout.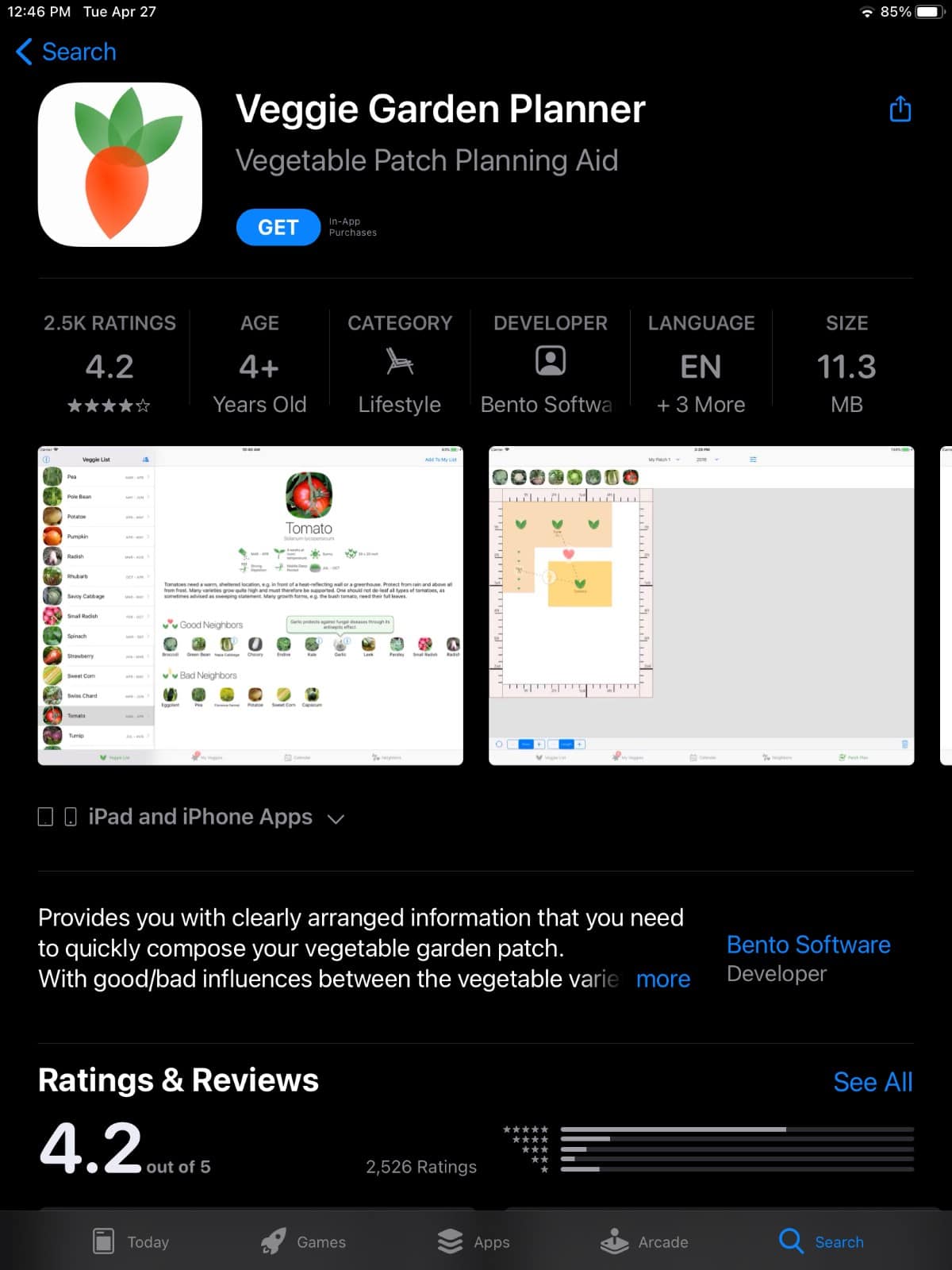 Veggie Garden Planner by Bento Software: This well-rated app has a reputation for being quick and easy to use, though some compatibility issues have been reported. It has additional features like a ruler for scale and measurements and helps with sowing and planting times specific to your location. It is a free app but does have paid modules and many users report that the features they need most do require purchasing the extra modules, often saying they needed more than one module to make the app useful—which in turn increases the total cost of the app.
Home Outside by Home Outside, Inc.: Home Outside is more of a landscape design app than a vegetable garden app, but could be useful for helping to place container gardens, edible landscape gardens, raised beds, or locate a traditional food or kitchen garden. It allows you to input structures, walks, patios, features, and more. It is a paid app.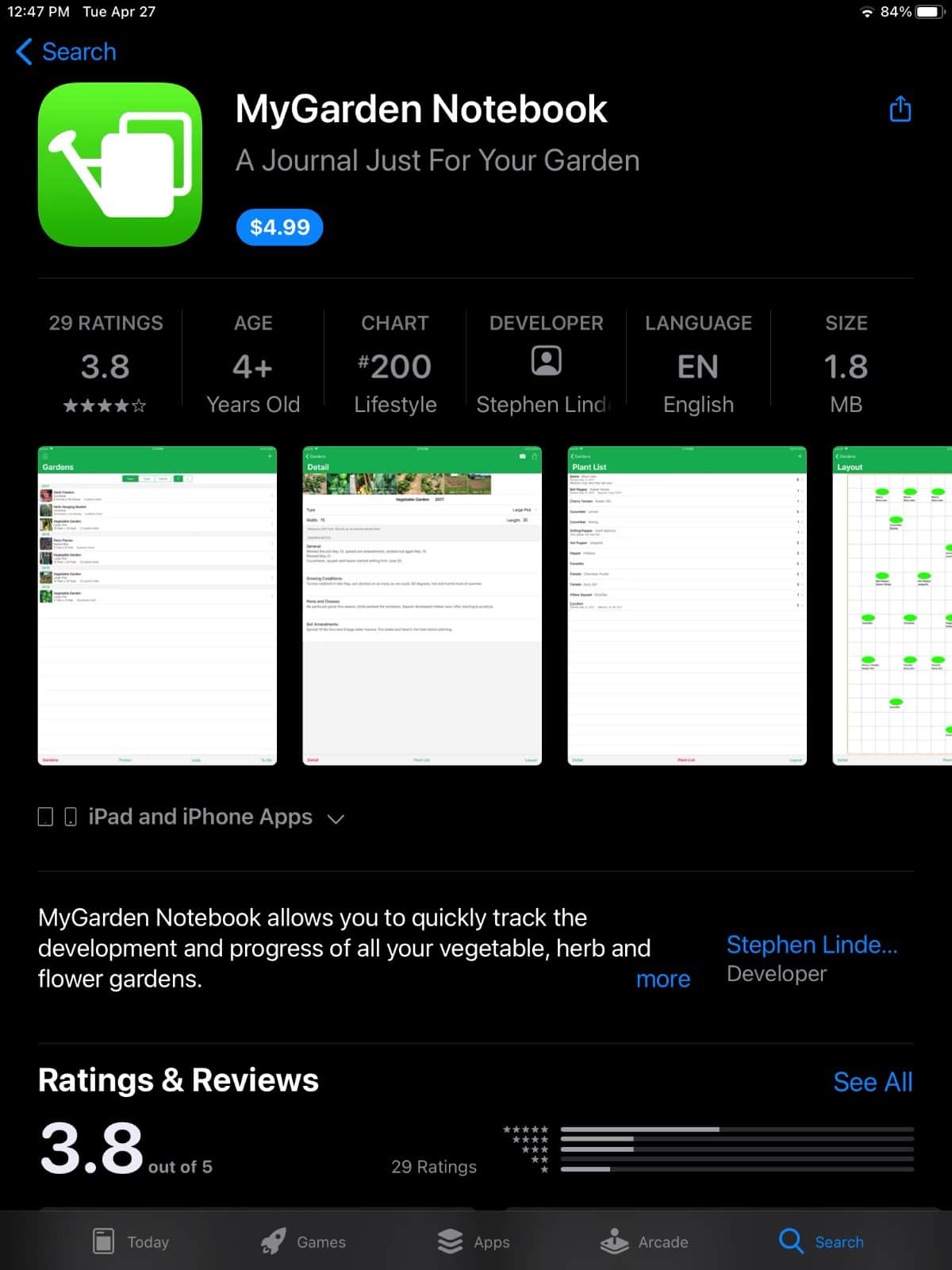 My Garden Notebook by Steve Lindeman: This is a paid app with good reviews. It does have layout features but is most well-known as a good tracking and journaling app for the garden. Track plants, types, varieties, and performance as well as growing conditions, pests, diseases, and problems, treatments, applications, and amendments. One other nice feature is its scheduling and reminder capabilities.
Use Websites and Online Tools for Garden Planning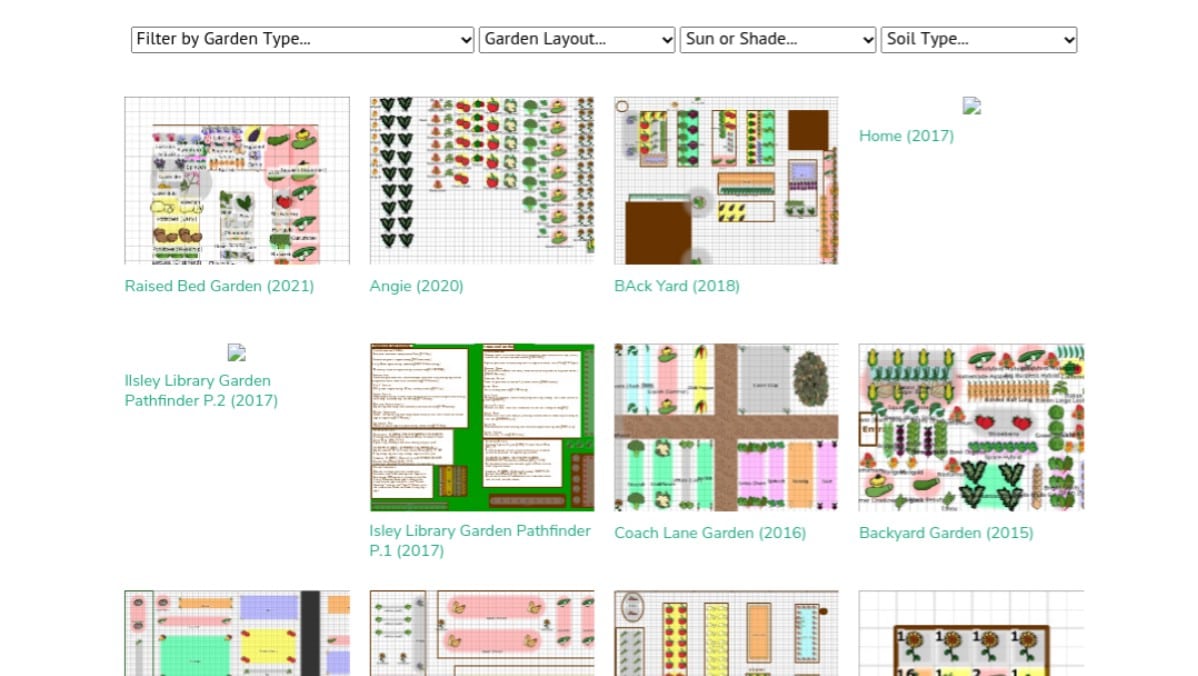 Many of the best electronic apps and garden planning tools will be found online via various websites. It seems the size required for planning and visuals is more suited to websites and online applications than mobile devices like cell phones.
Following are some top online resources for garden planning. They range from free to paid subscriptions though often you'll find that for real ongoing planning and tracking you will need to opt into a paid version.
Gardeners.com Kitchen Garden Planner by Gardener's Supply Company : This site is the best for use with raised beds and square foot gardening methods (it is not really designed for use as a row garden planner). It is a drag-and-drop, grid-style planner that allows you to design your own or you can choose from pre-planned options. It also features handy features like a soil calculator for filling new raised beds.
Start the Garden Planner by Farmer's Almanac : This online app from the respected "Old Farmer's Almanac" is packed with features like email reminders and planting reminders, journaling features, crop rotation warnings, and insect reporting. It is location-based, so it can deliver information tailored to your specific location including plant types, planting times, and frost dates. It allows you to "draw" out your vegetable beds, add plants, and move them to suit. It is a good visualization tool with images to represent the many plant options. You can also see other users' garden designs for inspiration. The app has a free 7-day trial but does require an annual subscription for continued use and to unlock all features.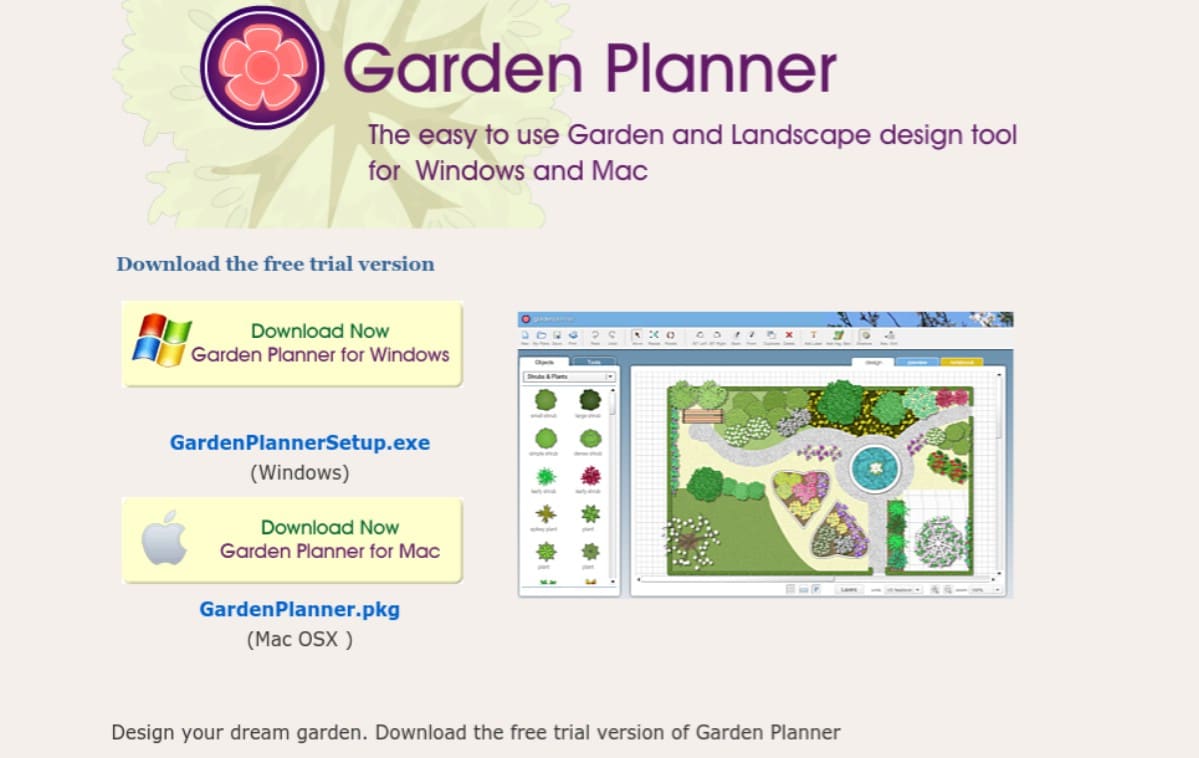 Plan-A-Garden by Better Homes and Gardens : This app offers free plans for pre-designed gardens or lets you build your own. It offers the option of uploading your own photos so you can get a real-world visual of your space and gardens, including pictures of your structures, porches, and landscape features. You can also choose from the app's images (1000+ to choose from) and drag and drop them to create a visual design. Though this app is geared more to landscaping and flower gardening, it can be quite useful for designing and locating garden beds and also for edible landscaping and container gardening. This app is free with paid versions with enhanced features and multi-user capability.
Garden Planner by smallblueprinter.com : Garden Planner is a similar program to Plan-A-Garden, but a bit more basic in its graphics. It is a landscape-type garden planning software program for Mac or Windows PC. It is a good property-planning and placement type but will probably be less useful for laying out a grid or row garden. This is a one-time paid, downloadable program.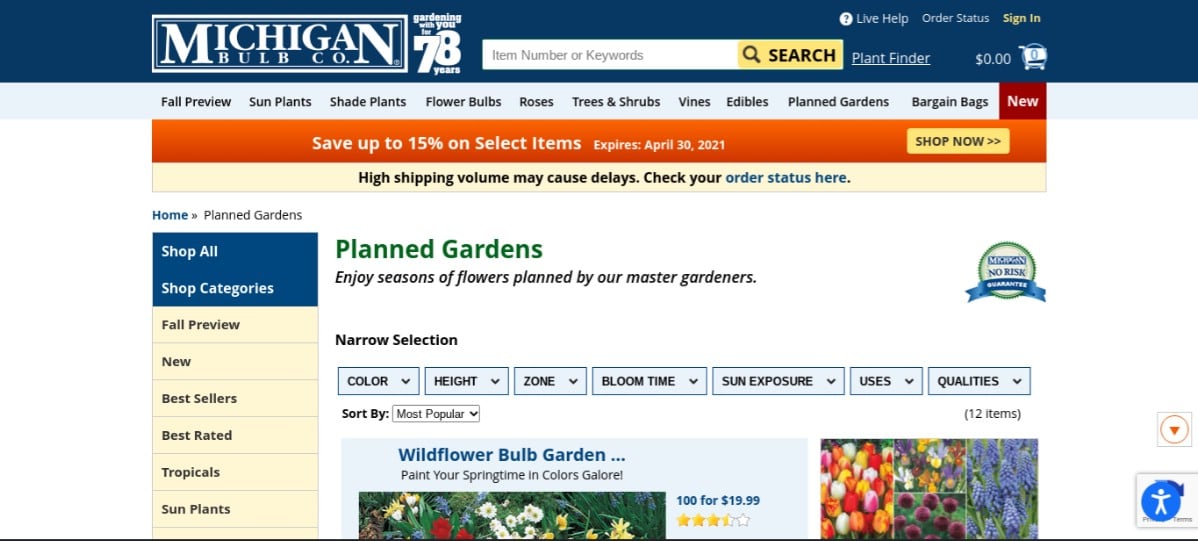 Your favorite garden supply, plant, or seed company is another online resource that might lend some garden design help. Many offer free plans (especially for flower and blub gardens). If you trust them with your seed and plants, it's worth checking out their website to see if they have some layout help to lend.
For flower gardens, many flower seed and bulb companies sell create-a-garden collections complete with design and layout diagrams. These take all the guesswork out of creating a new flower bed—everything is packaged and sent right to you with complete instructions. You can choose from such options as pollinator gardens, flowers for sunny spots, shade gardens, and more.
Books and Journals for Garden Planning and Layouts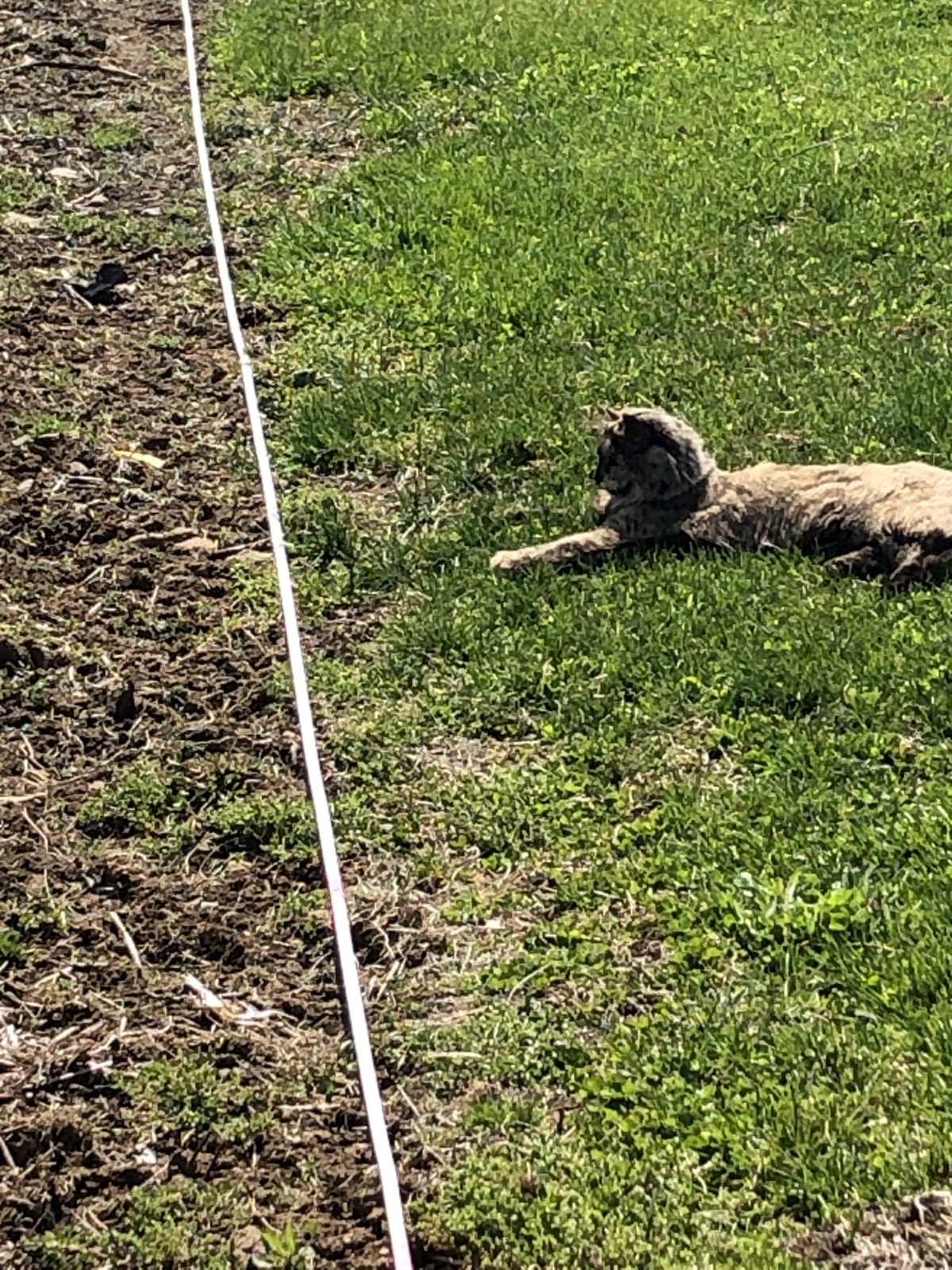 There are really many, many options when it comes to books and journals for garden planning (really, too many to mention, though you might check out Vegetable Gardening for Beginners by Jill McSheehy or The Old Farmer's Almanac Vegetable Gardener's Handbook by Old Farmer's Almanac. You'll find that these are often more instructional and informational in nature, and cover much more than just planning the layout of your vegetable patch. Though reliable and thorough, these require more reading and study than you might want to take on when planning out this season's garden.
There, are, however, a number of good workbook-style garden journals and paper planners that can walk you through the process. These are particularly good if you are feeling overwhelmed and, like graph books and notebooks, become a personal resource and reference from seasons past. Two to consider are Vegetable Garden Layout Planning by Meadow Belle and My Garden Journal: Organize Your Gardening Life by the Editors of Quiet Fox Designs.
A Few Final Tips on Planning Your Garden Layouts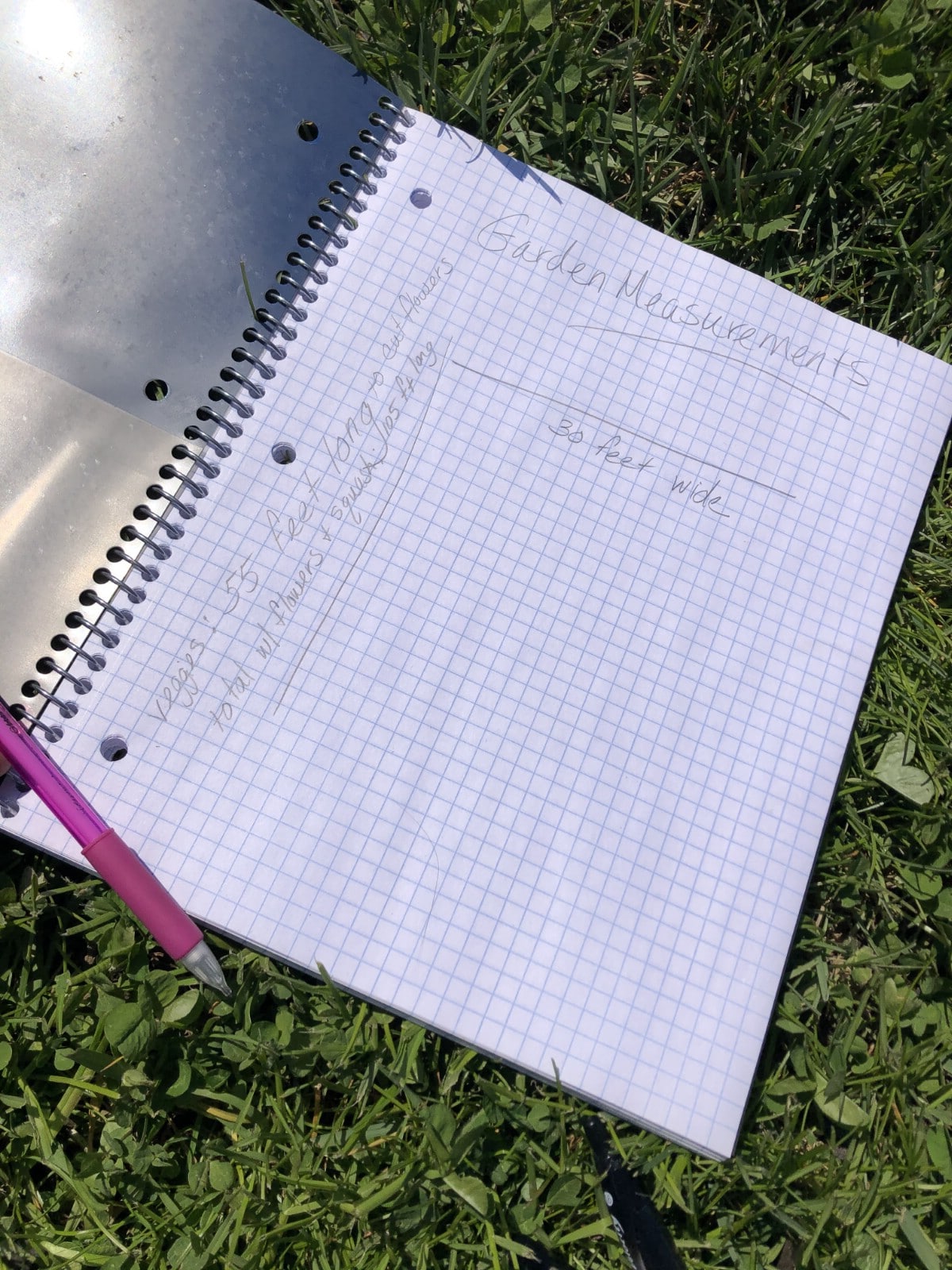 When you diagram your garden bed, size, and base layout, make yourself a second blank copy to use as a template. You can use this for future reference or as a template in future seasons. This makes next year's planning easy and you'll have what you need to do your planning in the off-season winter months when you have more time. This will even help you when ordering and purchasing seeds and plants.
Keep your layout and garden plan from each year. Not only is it interesting to see the changes and improvements as your garden evolves, but these will be excellent resources when planning the layout for subsequent seasons. After all—why always reinvent the wheel?
Past plans are also great references for rotation planting so that the same taxing crops do not drain the same location in your garden year after year. (This is why a graph book or spiral notebook works particularly well—all in one place, easy reference, and easily recreated.)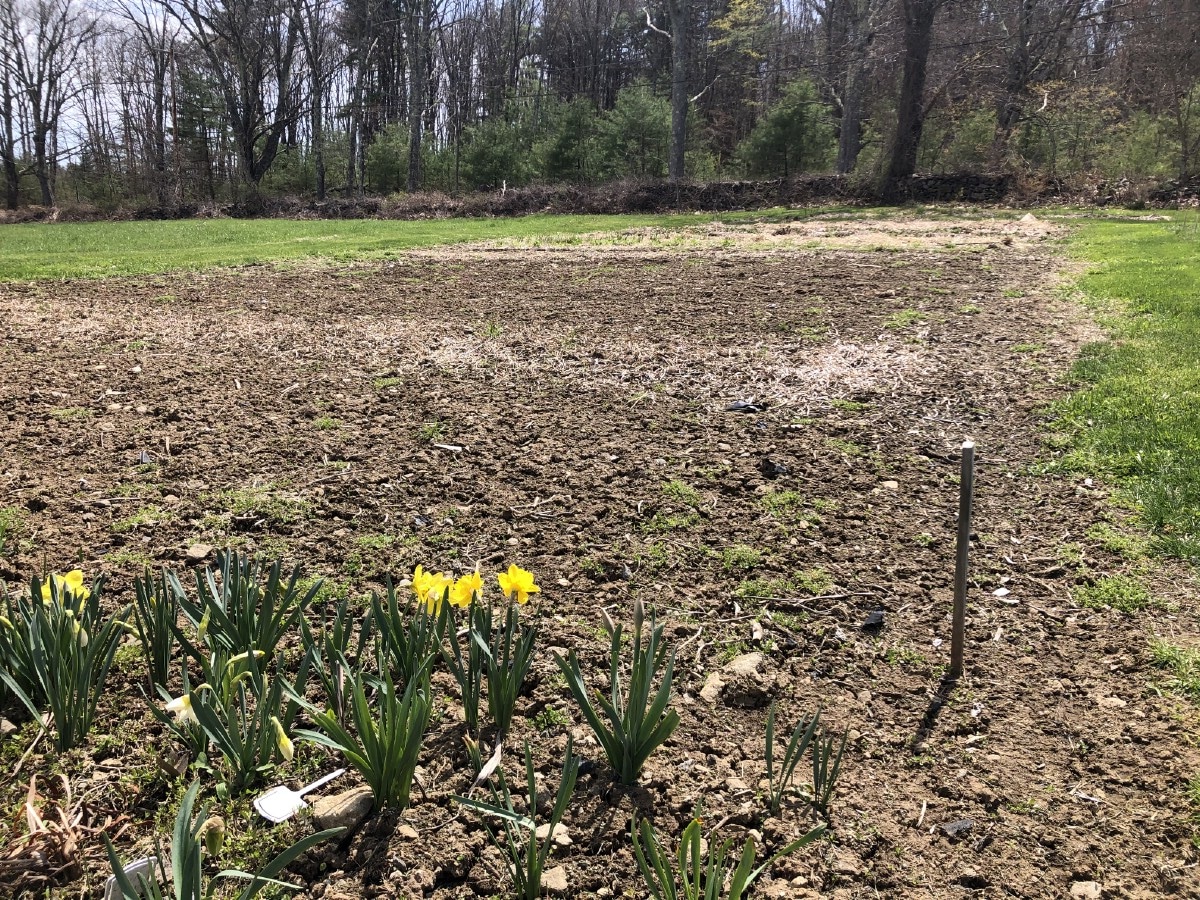 Jot down a few notes about what did or didn't work well, what plants didn't perform well in certain areas of the garden, or ideas that might improve performance or make weeding and maintenance easier in the seasons to come. It always seems we will remember last year's successes, failures, or bright ideas, but a year later, recalling them all is not so simple. Garden journaling, planning, and layout can be quite enjoyable, and using yourself as your reference will mean a tailor-made garden design and layout specific to you, what you like, and what works best for your property.