Some people consider lavender quite difficult to grow, but it actually is one of the easiest flowers to grow thanks to it being low maintenance and extremely forgiving to neglect. Why is it considered difficult to grow then? Because people try to micromanage it a little too much, but more on that later. I think lavender is one of those plants that every garden, no, every yard should have growing in it. You don't need to know much about gardening to take care of them, but if you really want to see your lavender thrive then you should follow these tips.
Jump to:
Grow Seedlings Instead of Seeds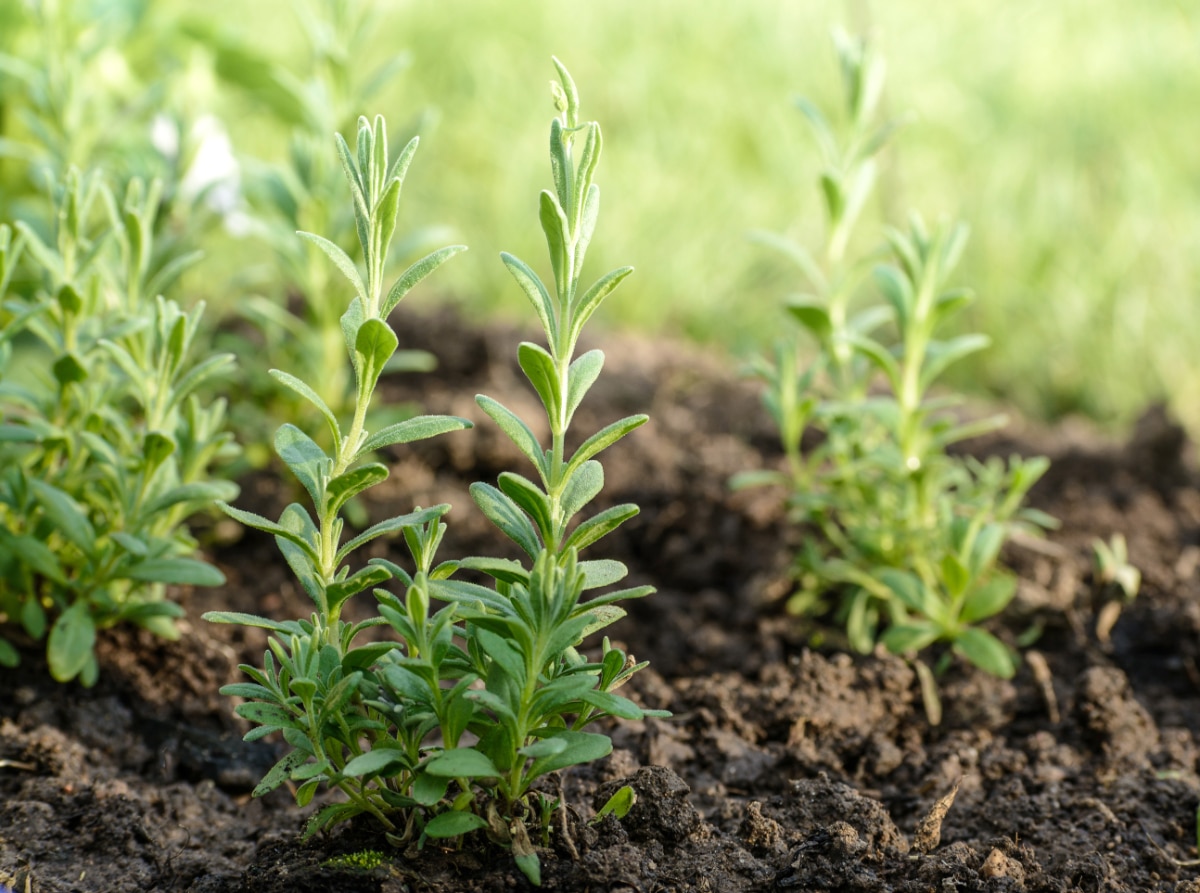 You will almost always see people suggesting that you grow plants from seed rather than buying starts. It allows you to get a greater variety of plants like tomatoes and peppers. But it isn't universally true that you should always start from seed. Plants like lavender are the exception most of the time. This isn't because lavender doesn't have different varieties, in fact there are nearly 50 of them. Most people only grow English Lavender or French Lavender though.
You might be asking yourself why lavender is an exception, especially when other herbs (it's in the mint family!) are commonly grown from seed. It really all comes down to the fact that lavender takes FOREVER to sprout and then takes another forever after that to get decently sized. They are just slow to germinate and slow to grow when they're small. It's much, much easier to buy them already started. Someone else has done all the hard work for you already. So, unless you want one of the more exotic lavender varieties, which again, most people don't, there is no shame in buying lavender plants from your local nursery.
Do keep in mind though that seedlings from the nursery aren't likely to be organic. If keeping your garden 100% organic is important to you then buying organic seeds online is likely your best bet. But, if you're dedicated to 100% organic gardening, then you're already used to having to put in some extra work. I know I am.
Plant it in a Container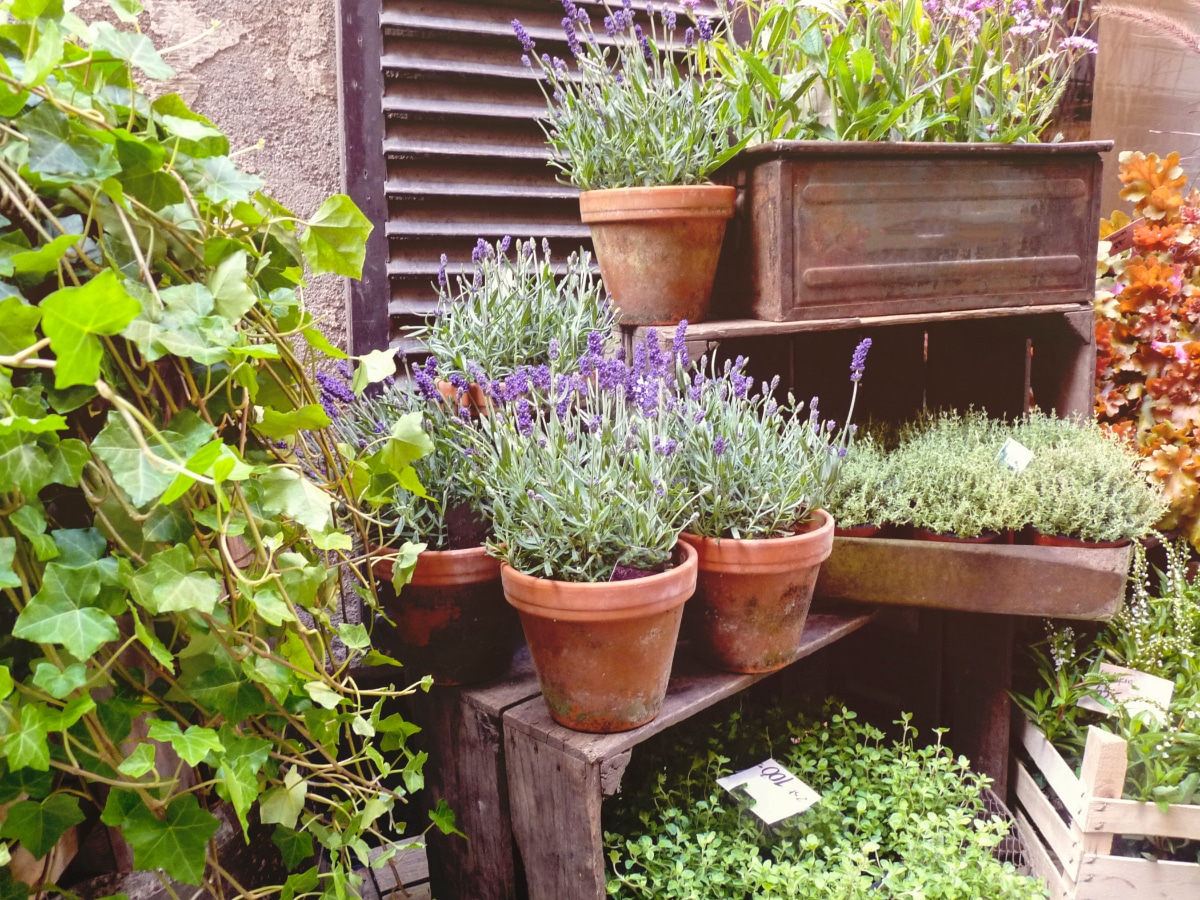 Your experiences with lavender might only be those massive fields of lavender you see in amazing photography or at local lavender farms that look much the same. The plants there get pretty huge, so you might not think that you can grow lavender in containers, but actually you can and it's an amazing spot for them too.
Planting lavender in a container will allow you to have a little bit more control over the environment it's in. There are a few important things to remember when you are growing lavender in containers.
Make sure the pot has holes and is raised off the ground slightly.
Give your plants plenty of space. The more space they have the bigger they'll grow…to a point. This means buying the biggest pots your space will allow that you can still lift, if lifting them is something you want to do.
You'll have to keep a closer eye on their water needs. Potted plants dry out faster than those in the ground.
Lavender, unlike some other members of the mint family like catnip and mint aren't huge on creating volunteers. They won't completely take over a raised bed or a garden if you grow them. So don't feel like you have to plant them in a container just to keep them from taking over. They will instead stay lovely bushes right where you want them.
Grow Them Inside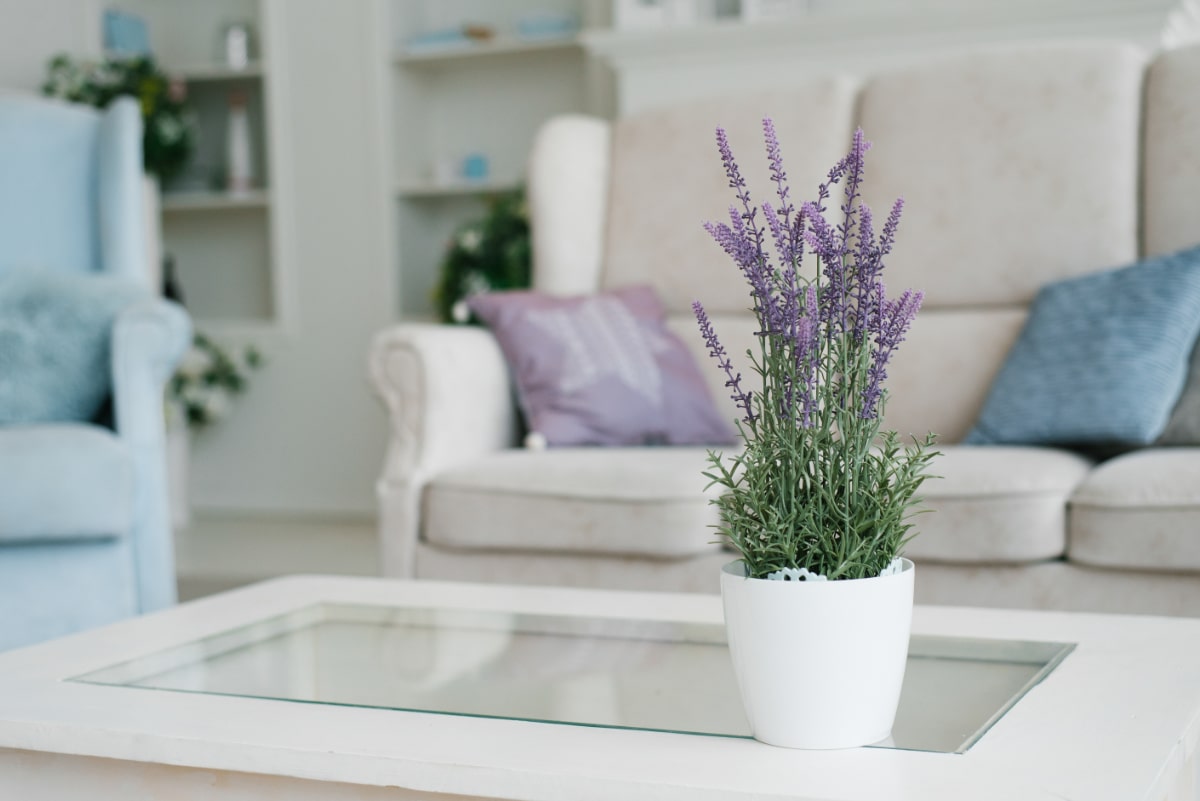 Lavender is also an amazing plant for growing indoors, either year round or just through the winter. I have a lavender plant that I keep in my bedroom all year long because I love having the smell of it surrounding me while I sleep. Even without flowers lavender has an incredible scent that moves through a room with just a little breeze. It keeps my bedroom smelling amazing all year long. I keep it next to my bed at night, but during the day it has an honored spot in my bedroom window where it can get better light.
If you live somewhere that gets a lot of snow in the winter you might also want to consider bringing your lavender inside. Consider for a moment where lavender comes from originally, the Mediterranean, like many of the herbs we love. There it is relatively warm and sunny most of the year. It doesn't get terribly cold and snow is a once in a decade phenomenon, if even that. So, of course your lavender isn't going to like snow. But, if you are careful you can dig it up towards the end of fall and transplant it into a container that will live in a nice sunny window until spring. Transplant shock might stunt it a little bit, but it is better than having to start new lavender every year, especially when the plants can last for 12 years or more in the right conditions.
Grow Organic Lavender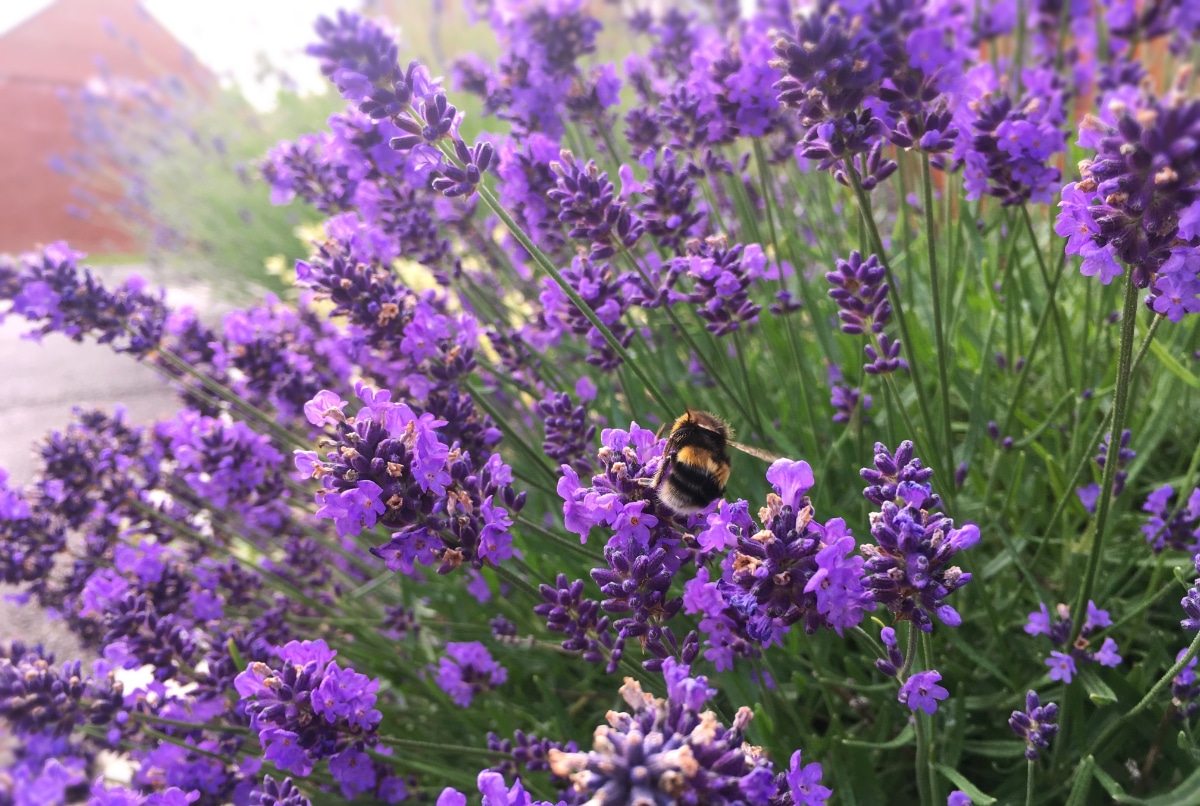 Most people tend not to be concerned much when it comes to growing flowers if they're organic or not. This is most often because we aren't eating them. But, lavender is one of those flowers that you should be growing organically. One, because yes, you can eat them (more on that later). But also because lavender is often a favorite food of bees and butterflies.
You don't have to go so far as to buy organic seeds, though you certainly can. It's far more important what you put on the plants and in the dirt they grow in. My number one rule for growing lavender, and really any flower is do not use pesticides. Yes, they might get some pest damage, but using pesticides is a whole lot more harmful than it is helpful.
I also recommend that when it comes to plant food, aka fertilizer, you only use organic fertilizers. I personally use organic seaweed based fertilizers but there are a ton of different organic fertilizers you can use. What makes seaweed fertilizer my favorite is that it doesn't include any animal products, which means that it is vegan friendly.
Put it Somewhere Sunny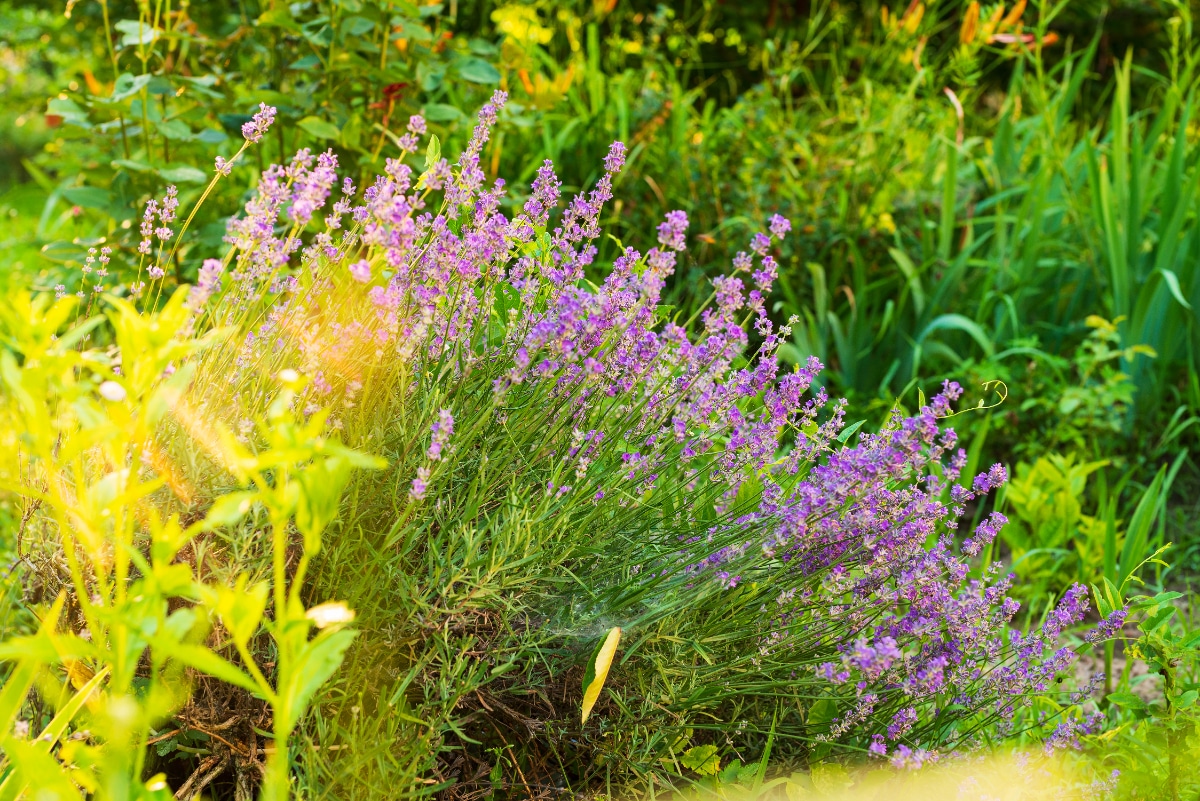 Think back to pictures of lavender farms, what is one thing you never see anywhere nearby? Trees. Lavender LOVES sun, so of course trees would only get in the way of the farm's efforts. That same thing applies to gardeners growing in their backyard. Even in places like Arizona, Southern California, and Florida, you want to plant lavender in the direct sun.
I recommend scouting out the sunniest spots in your yard before you go out and buy the seedlings even. Know where in your yard gets the most sun. I like to do this by checking potential locations at meal times. Before you eat do a lap around your yard and make a note of where is getting sun. Then do it again at lunch and dinner.
Are there any spots that had direct sunlight during all three meals? Plant your lavender there! Even if you can only manage 2 meals out of the 3 that's a decent enough spot that your lavender will be happy. Anything less than that and while your lavender plants will be ok, they won't be amazing and their growth will be stunted.
The official number that is given for lavender plants is 6 to 8 hours of direct, full sunlight a day at the very least. Just keep in mind that those 6 to 8 hours don't have to be in a row. If you have a spot picked out that is great in the mornings for a good 3 hours then won't get direct sun again until later in the evening for another 3-4 hours that still counts! So long as the total number of hours adds up to 6 you've got everything you need, at least as far as your plant's light needs are concerned.
Make Sure the Soil Drains Well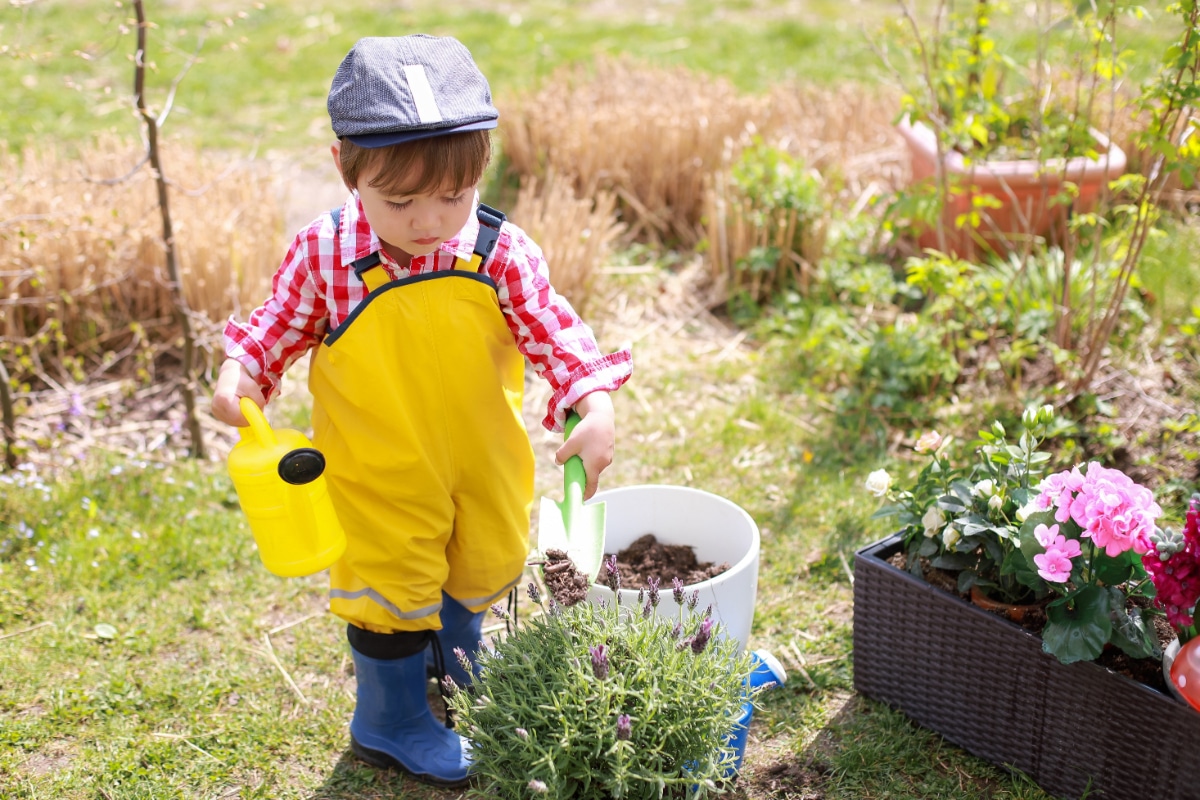 Lavender loves a good deep drink from time to time, but if you want your plant to stay healthy then you need to make sure that it is placed in well draining soil. You don't want any puddles forming around the base of your lavender. If they have wet feet for too long then they can get something that is called root rot, and it is exactly what it sounds like. Root rot will absolutely kill your lavender so you should do everything you can in advance to prevent that from happening. Here are a few ways you can help prevent root rot.
Grow it at the top of a little mound so water runs down and away from the plant when it rains, especially if you live somewhere that rains a lot.
Add compost and sand to the soil it's growing in. The sand will help water pass through the area the roots are in faster. (Do this before you plant your lavender.)
Don't add Perlite or Vermiculite. These both keep moisture in the soil longer.
If you lose a plant due to overwatering remove all the soil in that spot and replace it before you put another plant in. Not only to help fight funguses that got in but also to give your next lavender a better chance at life.
Let the Soil Dry Out a Bit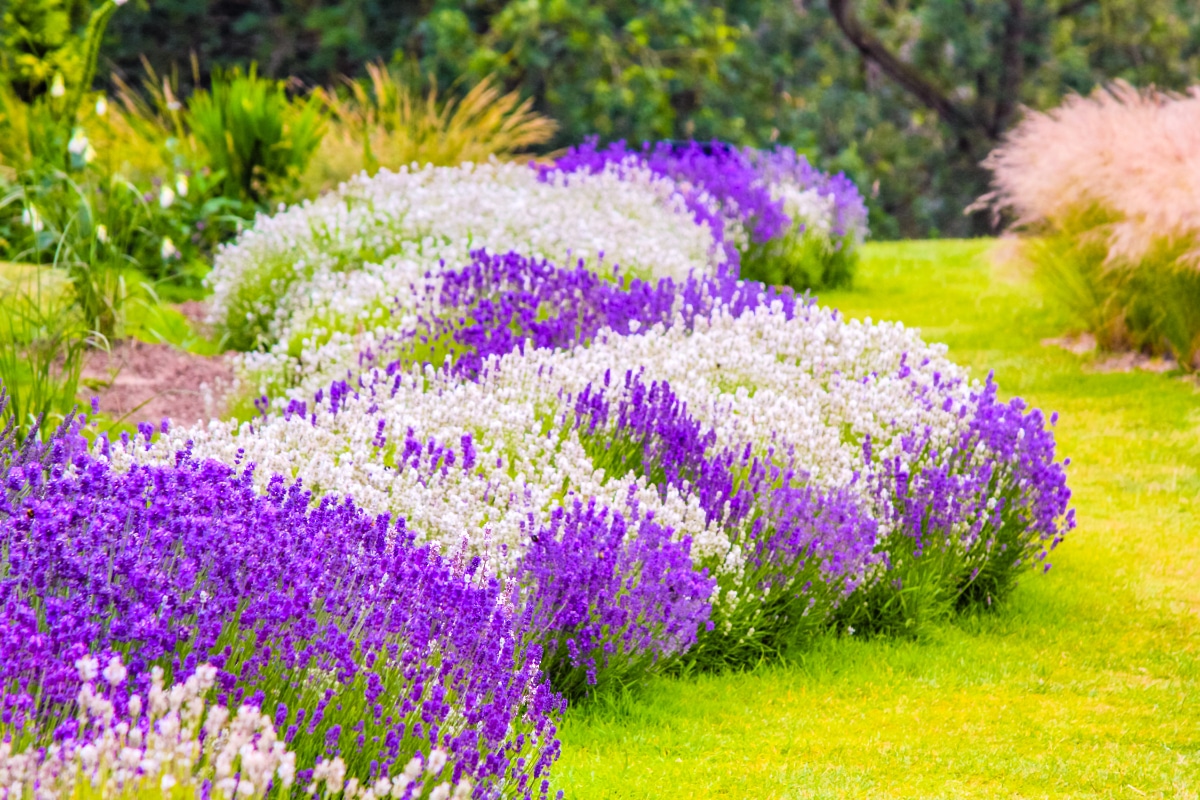 While we're on the topic of soil, you will want to let it dry out a bit in between watering. Again, thinking back to the Mediterranean climate it comes from, they can often go a long time in between rains, so that's what your lavender is used to, and what it wants.
Of course you don't want to go too far the other way either. The roots of the plant won't be too happy if they dry out completely. Normally you're told to water plants if the soil they're in is dry when you poke your finger into the dirt to the first knuckle. Well, instead I will press down to the second knuckle.
Drooping Lavender Woes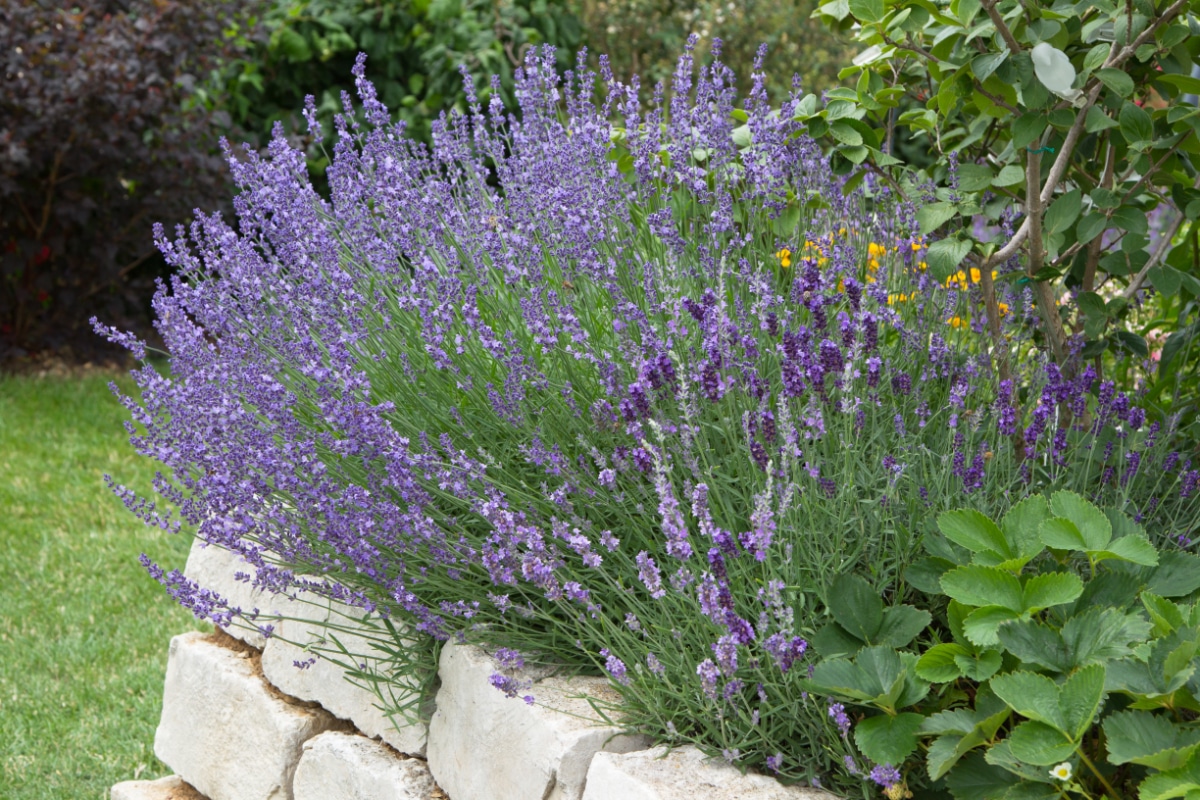 Thankfully when it comes to water your lavender isn't afraid to tell you what it needs. I like to think of lavender a bit like a cat, they're not afraid to tell you when you're doing something wrong. It will droop when it isn't being watered the way it wants. This applies both for overwatering and underwatering though so it's important that you have some idea of which it is you might be doing.
A good rule of thumb though is that lavender is more likely to droop because it is over watered than because it is under watered because unless you are just completely neglecting your lavender in 100 degree temperatures for a week or two you aren't underwatering them. They really are that hearty!
Skip the Mulch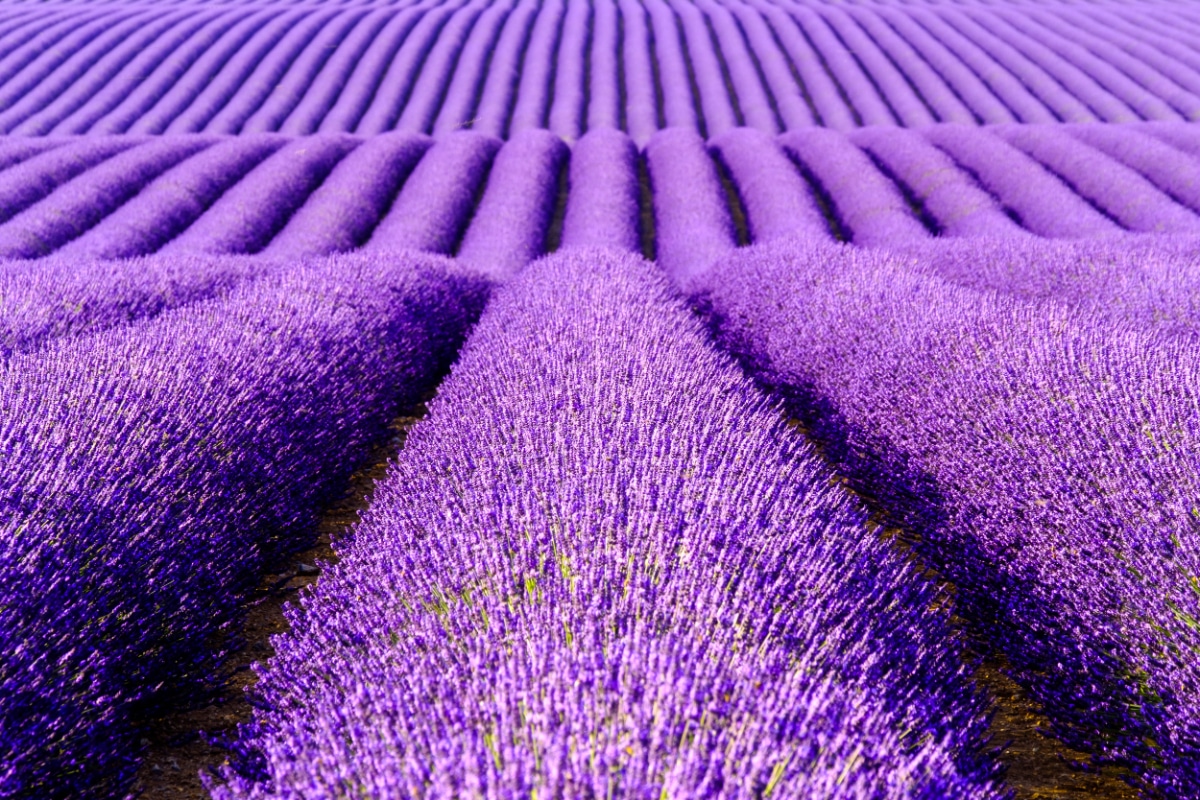 Everything you will ever see for pretty much any plant you will grow in your garden there will be the advice to mulch around it. Well, that's not the case for lavender and once again the reason for it goes back to our old friend water.
Lavender REALLY doesn't like moisture hanging around and while mulch has a lot of other great benefits like protecting from weeds and the sun, it also keeps moisture locked into the soil. So while you might be putting mulch down around every other plant in your garden, skip it with lavender.
Yes, that will mean you'll have weeds coming up around the lavender and you'll have to go out regularly to get rid of them. You could also let the weeds go a bit wild there. Remember that weeds aren't all bad. They provide excellent homes and food for the beneficial insects that you want protecting your garden. So it's ok if you've got a few dandelions popping up around your lavender. Bees will appreciate the food supply.
There is one type of mulch that is acceptable to use around your lavender, and that's rocks. The rocks won't hold moisture the same way that straw, pine needles, or sawdust would. They do slow down evaporation though.
If you're going to put down rocks for mulching around your lavender pick a white pebble sized type of gravel. This will allow moisture to still escape through the breaks between rocks and allow water to get in to the shallow roots of the lavender. White is a great color to pick because it will reflect sunlight back up which your lavender can then catch and use.
Little Fertilizer Needed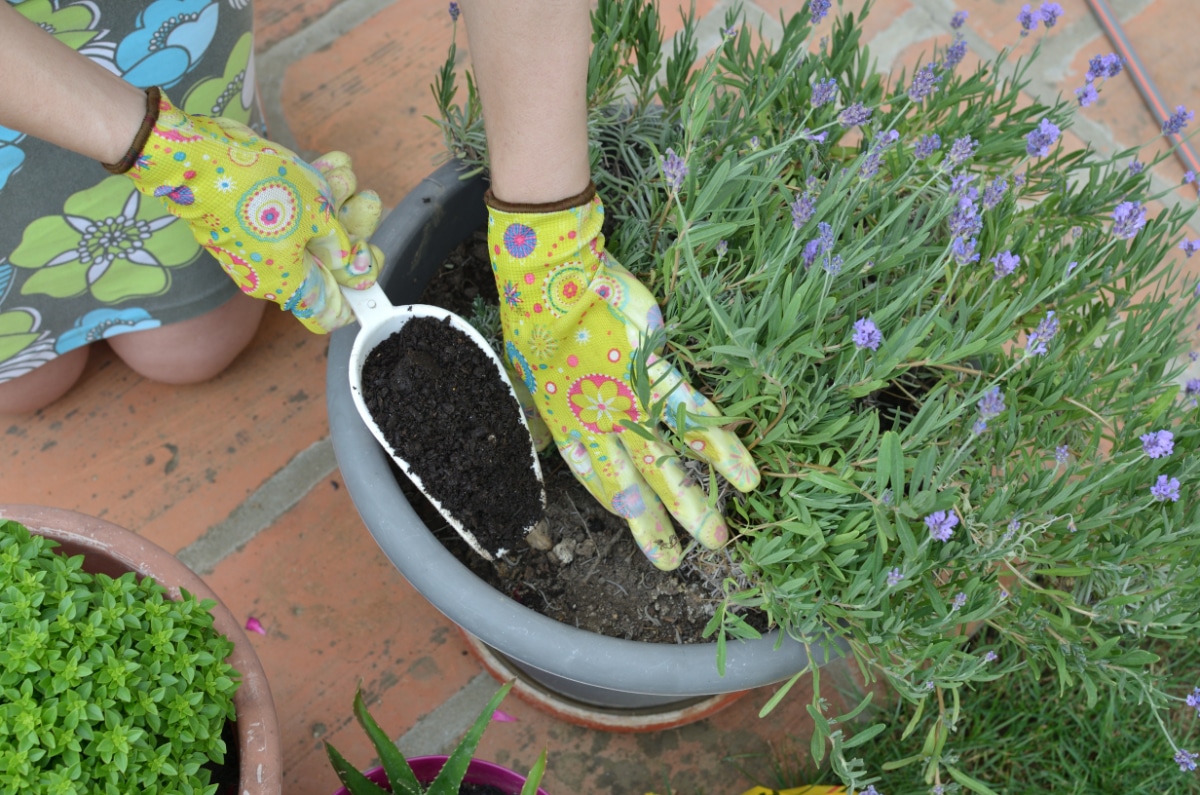 You might be starting to notice at this point that lavender is incredibly low maintenance, and well…it is. That's what makes it such a popular option for growing outside doctor's offices, train stations, and apartment buildings. Adding to its ease of growing is the fact that it doesn't need much fertilizer.
By not much I mean once or twice a year is enough. Of course it isn't the end of the world if you end up using more than that on the plants. Just keep in mind that overfertilizing plants can stunt growth and leave them vulnerable to pests. Which honestly just seems like the complete opposite of what it should do. Then again, feeding people more food doesn't make them stronger either…
Give it Space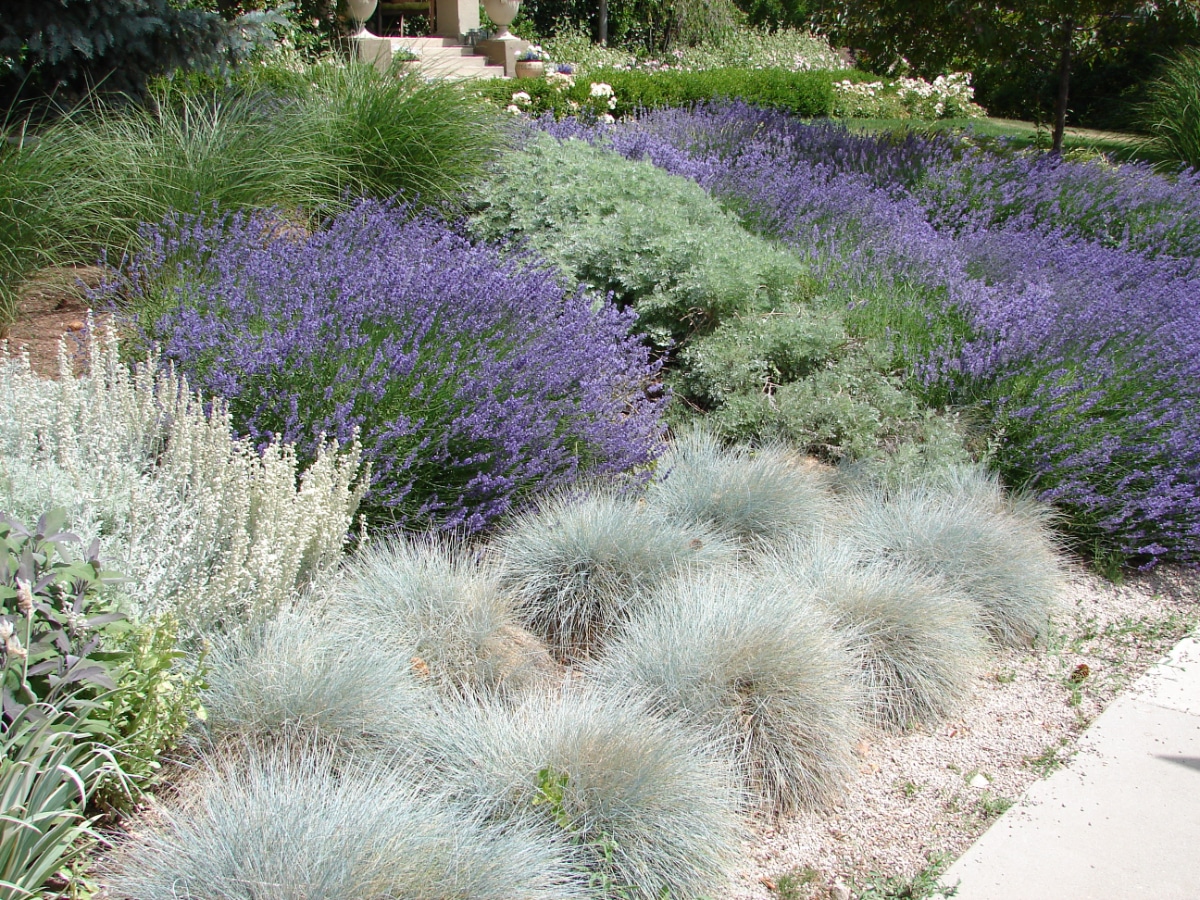 Lavender roots don't go very deep, but they do like a bit of room to spread out. For this reason you should give each lavender plant about 2 to 3 feet in between them and other plants, including other lavender. Giving them plenty of room will allow them to get enough moisture without having to compete with their neighbors.
If you're planting in containers pick the largest container you can get that works for your space and your needs. Only put one plant in each container if at all possible. You can put more than one in, but it will stunt their growth. If that's something you're ok with then feel free to pack them in tightly.
Prune Your Lavender for Best Results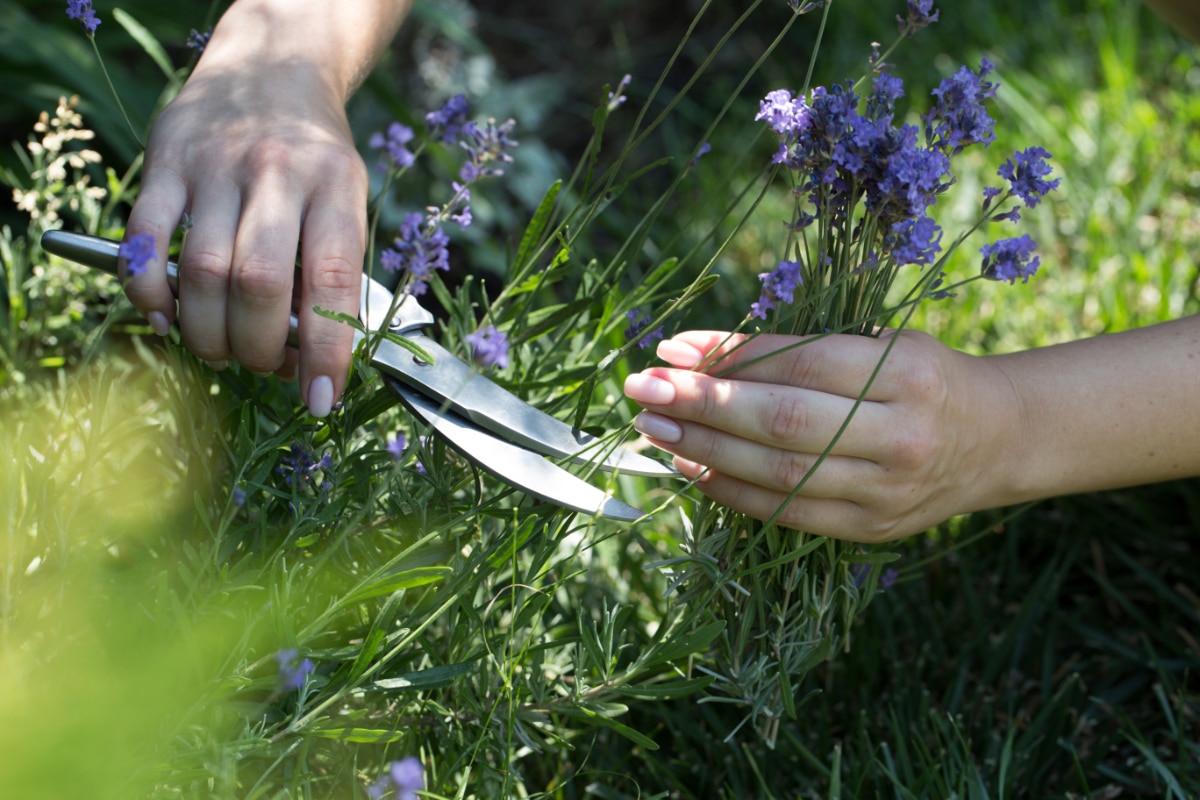 All lavender benefits from being pruned. If you don't prune them then the dead flowers will simply stay there until they rot away, which is of no benefit to the look of your garden or the plants themselves. How you prune your lavender and when will depend on which type you're growing. I've included photos below for each section so if you don't know what kind you have you will be able to tell pretty easily.
English Lavender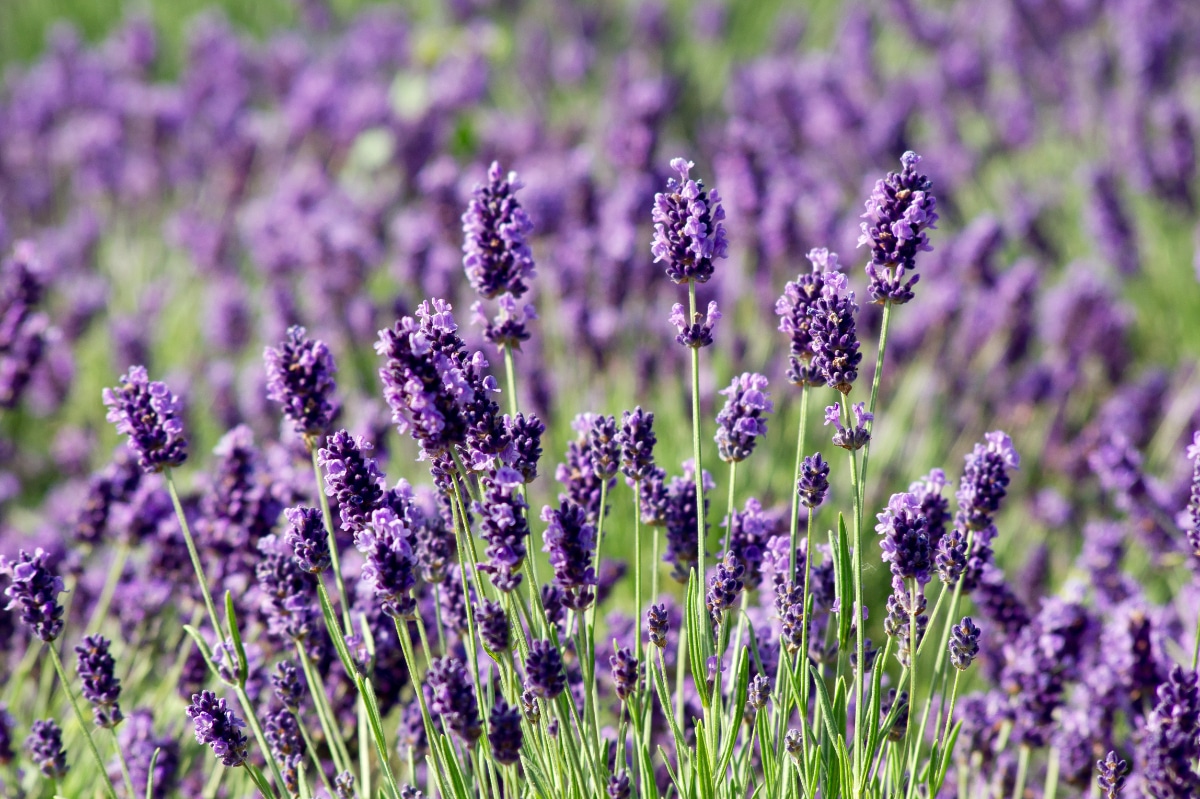 Prune Twice. Once after the first flowers have died and then a second time in late August.
Cut ⅔rds of the plant height. This will be just above the bottom two sets of leaves on each stem.
English Hybrids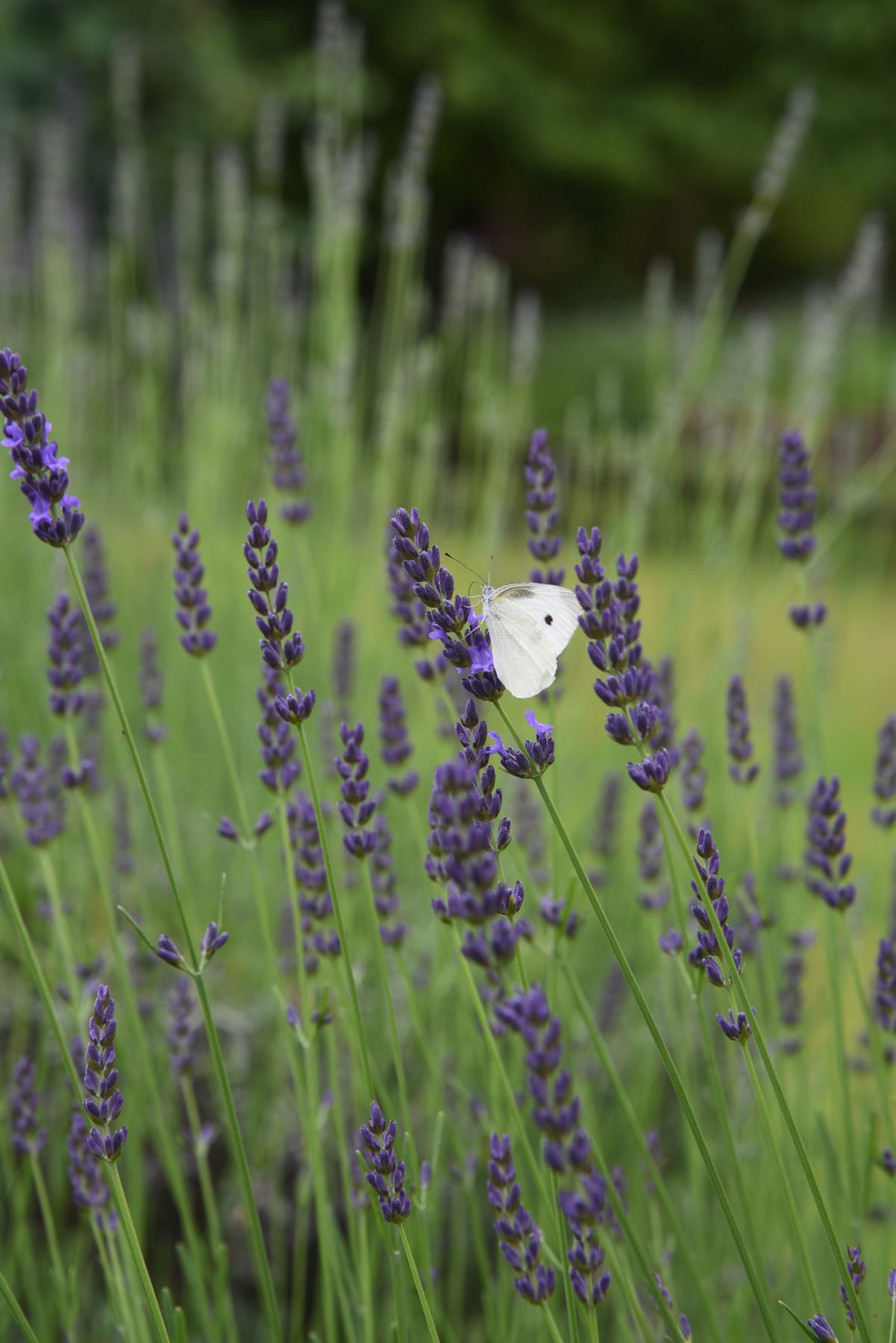 Because of their later blooming English hybrids should be pruned later in the year. Prune them in late August after they've finished blooming.
Cut about ½ of the height of the plant, making sure to leave lots of green foliage.
Pruning in a rounded shape will help the plant maintain that mound shape it is so well known for when it's in full bloom.
All Other Types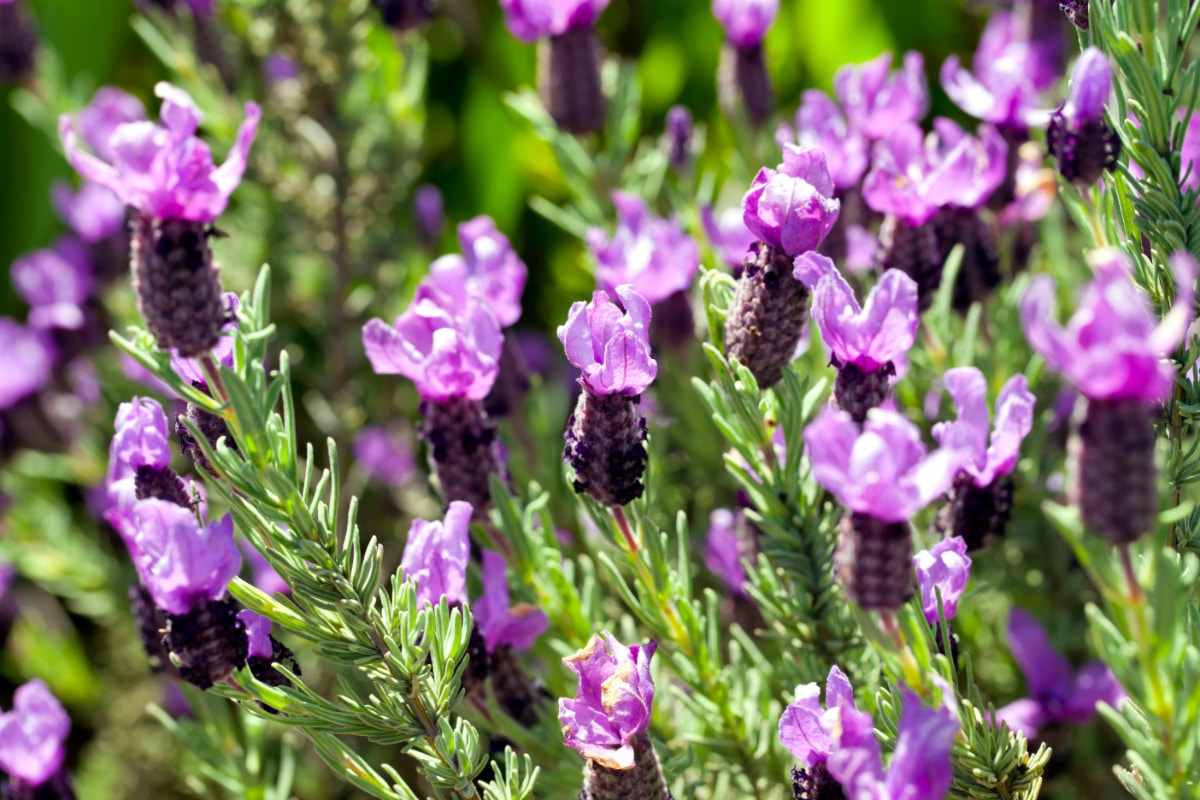 The more unusual, tufted lavenders are a little bit more sensitive than the English varieties and as such need a little bit more care when they're trimmed. You'll want to make sure to use sharp scissors or clippers for pruning French, Spanish, Egyptian, and Wooly lavender.
Trim after the first blooms have faded
DO NOT cut them back like you would with English and English hybrids.
Deadhead the plants for the rest of the season
Prune Above the Woody Parts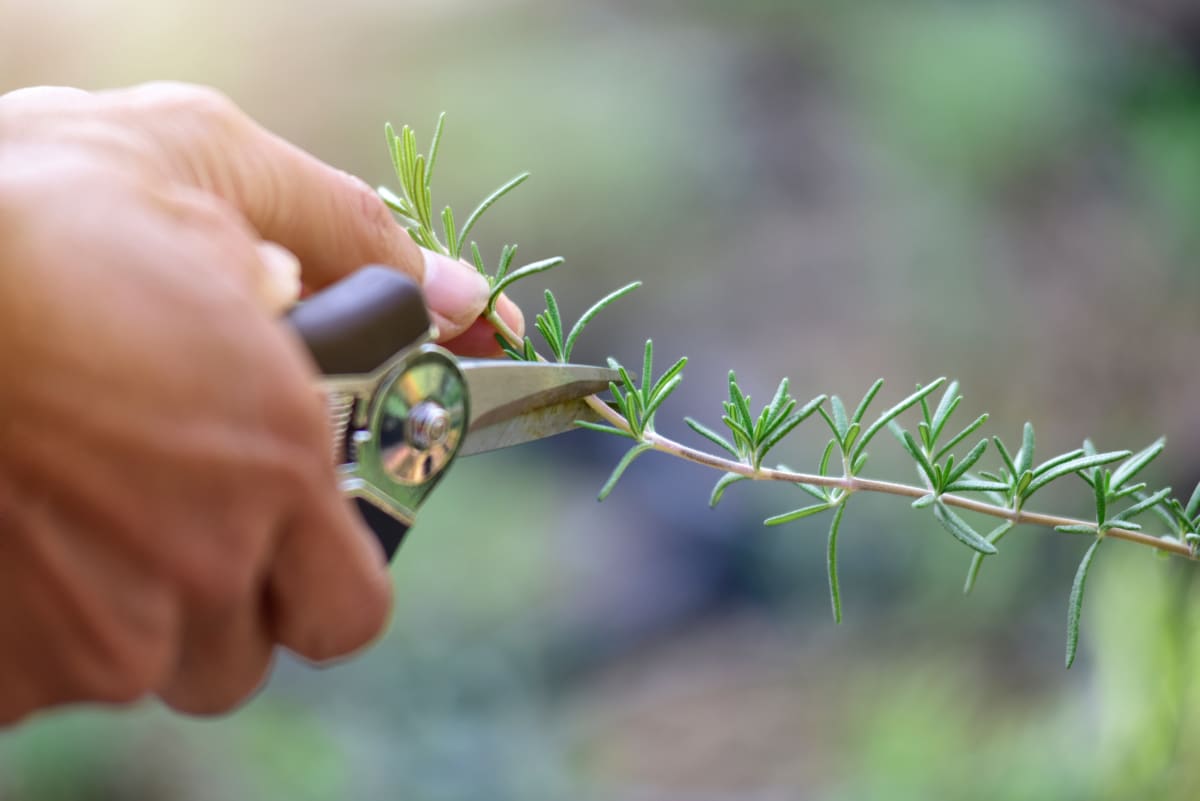 When you are pruning it's important not to cut into the woody parts of the lavender. This will slow next year's growth and potentially invite fungus and disease into the plant. This is especially important for English Hybrids and other non-English types of lavender which are more sensitive to having the woody parts cut. So while the instructions above are quite specific, this one rule overrides all the others. Do not prune the woody parts of lavender.
Don't Smother Them With Love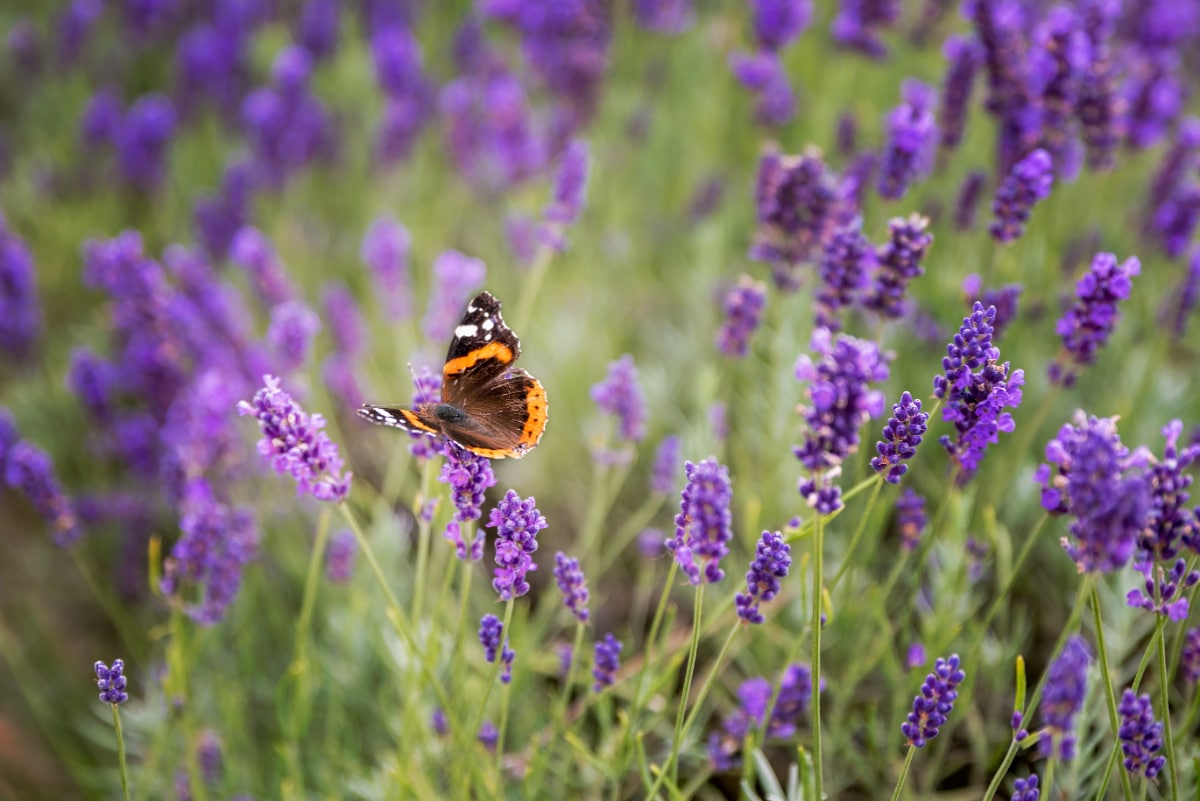 The number one cause of lavender plants dying is too much care. Yes, you can kill them by loving them too much. Lavender is one of those amazing plants that is low maintenance and actually can get quite unhappy if you fuss over it too much, much like introverts. It might seem counterintuitive but go ahead and ignore your lavender a little bit. I promise you, your lavender will like it better that way. Just remember to go out there and enjoy the lavender flowers when they start opening up.
Harvest Your Lavender Flowers and Leaves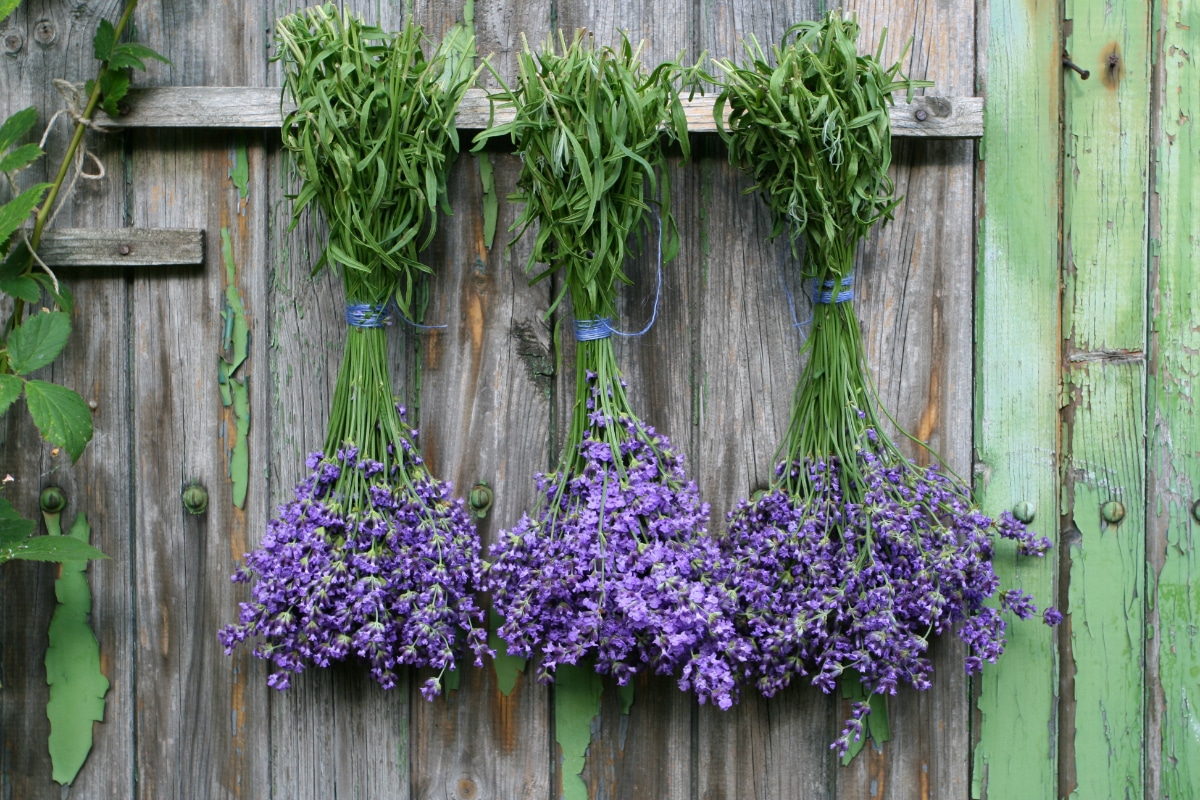 You can grow your lavender and let the flowers die naturally on the plant if you like, but if you do that then you're missing out on an amazing opportunity to use those flowers! My favorite way to use them is bundling a bunch together and putting it in my box of winter clothes. The smell slowly works its way into all my winter clothes keeping them from getting that horrible dusty smell clothes always get after they've been left sitting.
Eat Your Lavender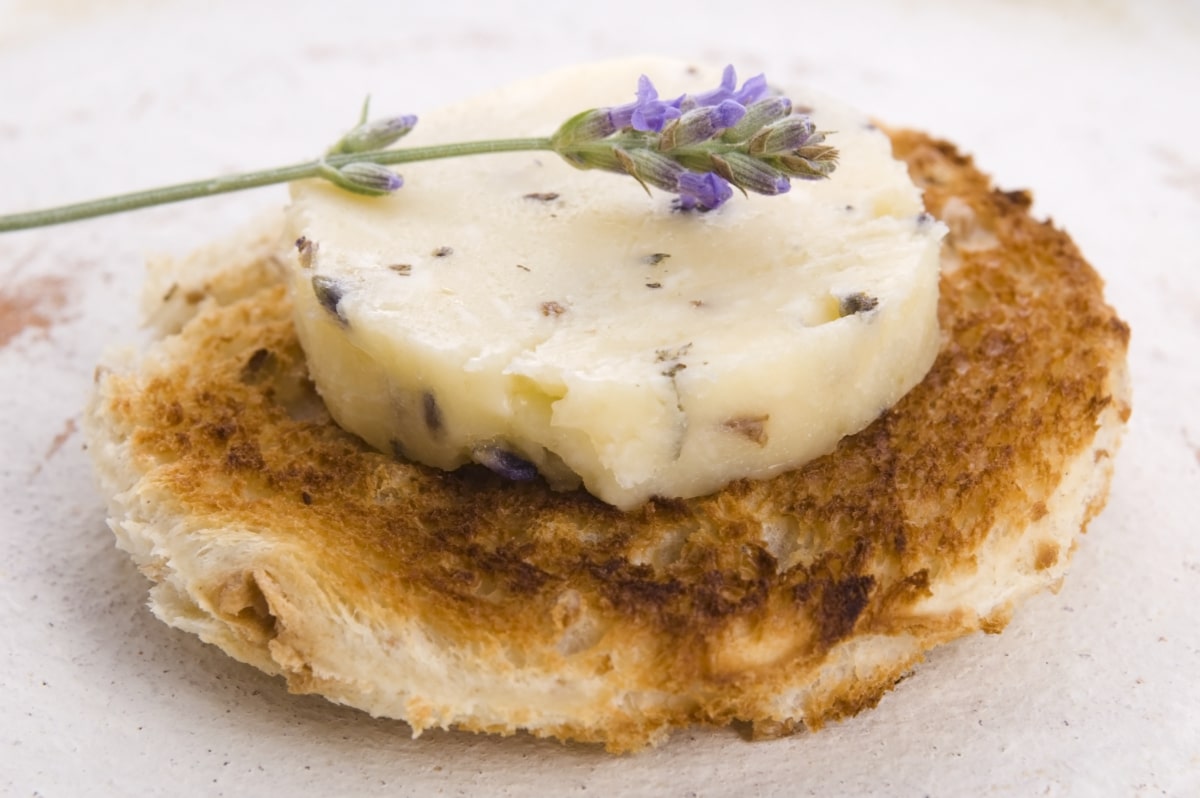 You might have tried lavender tea bread in the past but that is only the beginning of lavender's culinary uses!
You can use the greens as a substitute for rosemary, though you'll want to use about half as much because they pack a punch!
Lavender also makes an amazing addition to tea. I love adding it to iced tea, especially if I'm making sun tea with a few different flowers from the garden.
I've even heard of people making a chicken marinade with lavender in it, though I haven't tried that yet myself.
Be on the lookout in the future for more articles about how to use lavender that will include some of my favorite recipes. I'll be sure to put a link to it here when it is ready.
If you want to see some other amazing purple flowers you can pair with your lavender then be sure to take a look at this article about some gorgeous Purple Perennial flowers.