Maybe you just got your VegTrug, maybe you're looking into getting one and want more information, or you're just looking for a little bit of inspiration. Whichever it may be you have come to the right place. I've compiled a list of the 16 best plants to grow in a VegTrug. Some of them are pretty obvious, but I think others are going to take you by complete surprise.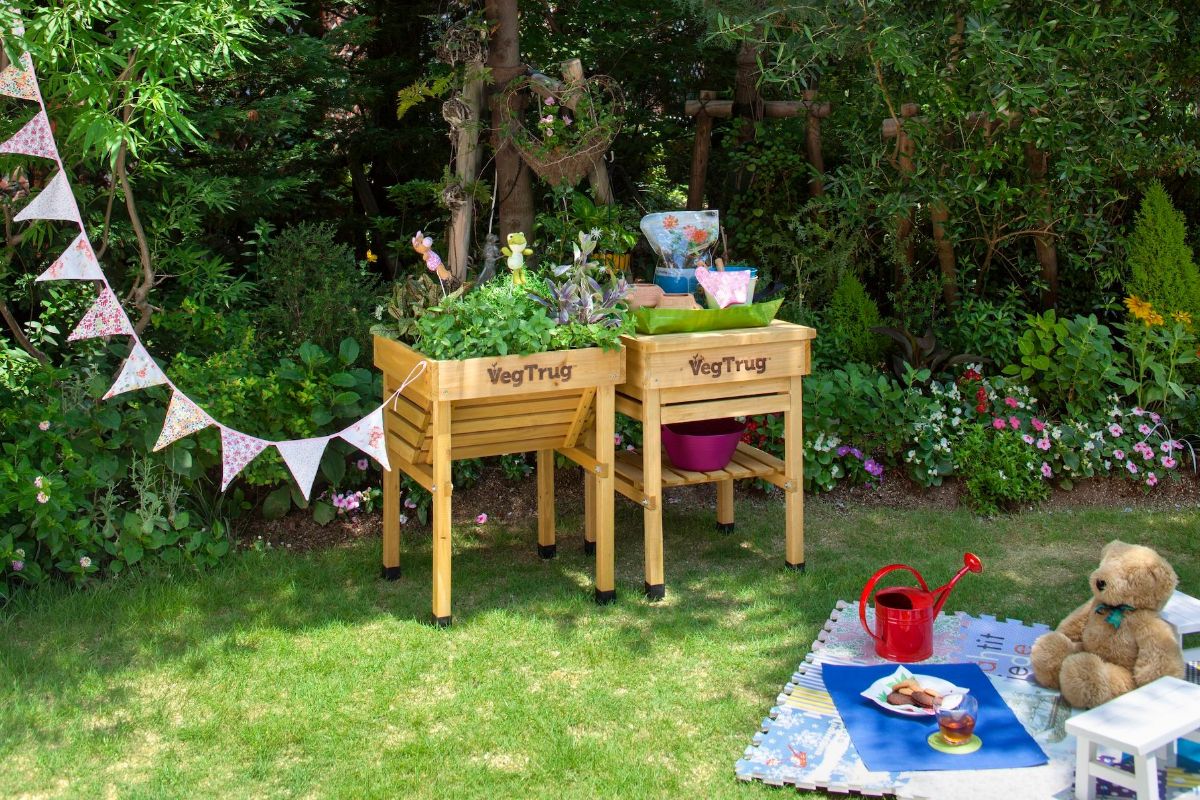 What is a VegTrug?
A VegTrug is a raised bed on legs that lifts plants up off the ground making them more accessible and making gardening something that people of all ages and abilities can enjoy.
What makes the VegTrug unique amongst raised beds is the V-shaped bottom. Most raised beds are little more than tables that are a few inches thick and allow you to grow some crops in them. But you can never grow anything with deep roots in them like potatoes or even some types of onions.
This isn't the case with the VegTrug. The deep bottom allows roots room to grow and this is what makes them one of the most popular raised beds in the world.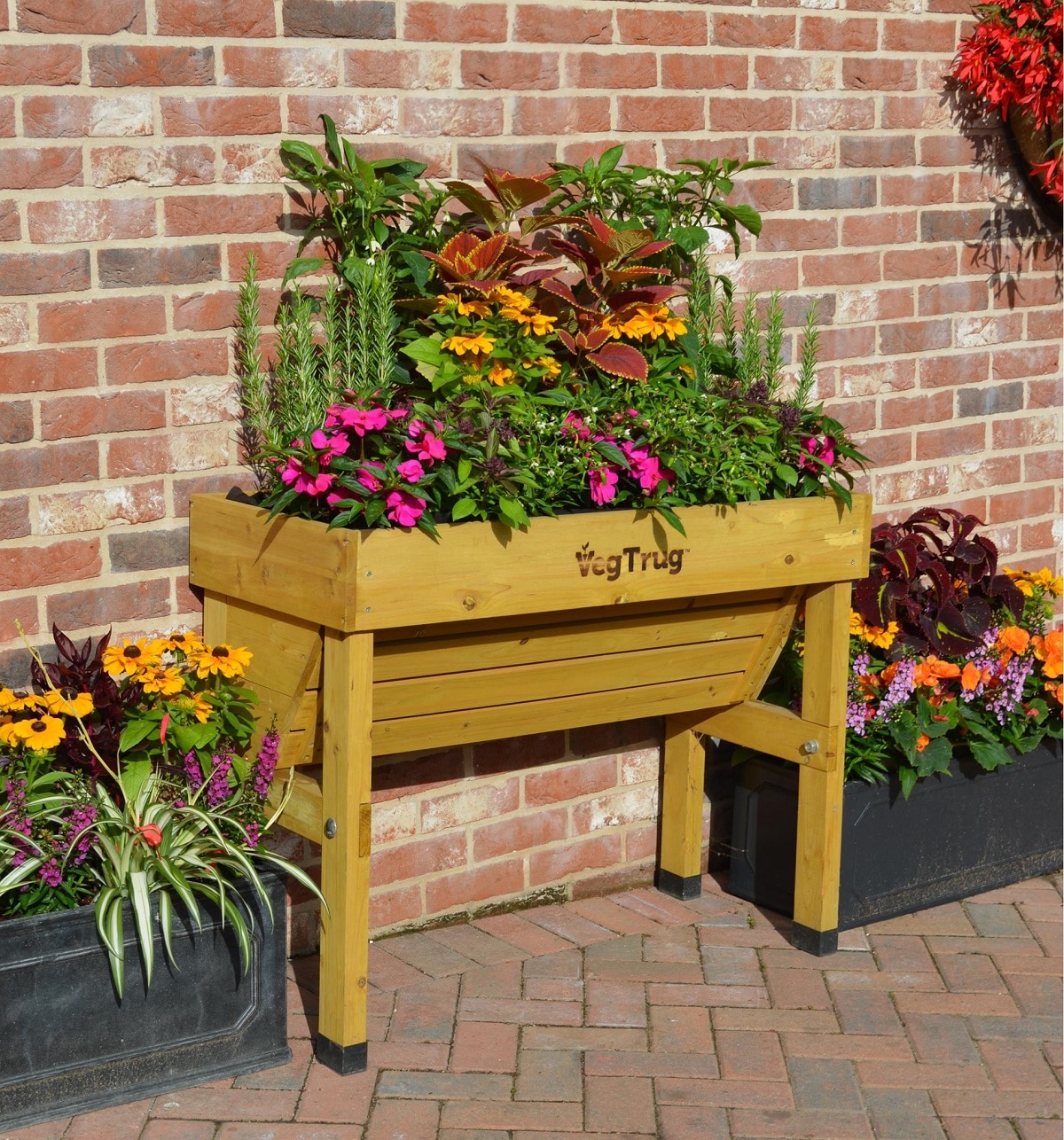 Who is the VegTrug For?
The VegTrug is for everyone. Kids love it because it brings plants right up to their level and older folks love it because they can work in their garden while sitting down. Age proofing your garden is essential if it is something you plan to keep up into your twilight years.
It is also great for wheelchair users who normally can't do any gardening at all. The front of your wheelchair and your legs will fit perfectly under your VegTrug. Or you can easily pull up alongside it to work on it.
What Shapes and Sizes Does the VegTrug Come In?
Over the years VegTrug has come out with a wide range of products including dog beds and greenhouses. But, we're just going to focus on the planters, of which there are a handful of types.
Classic VegTrug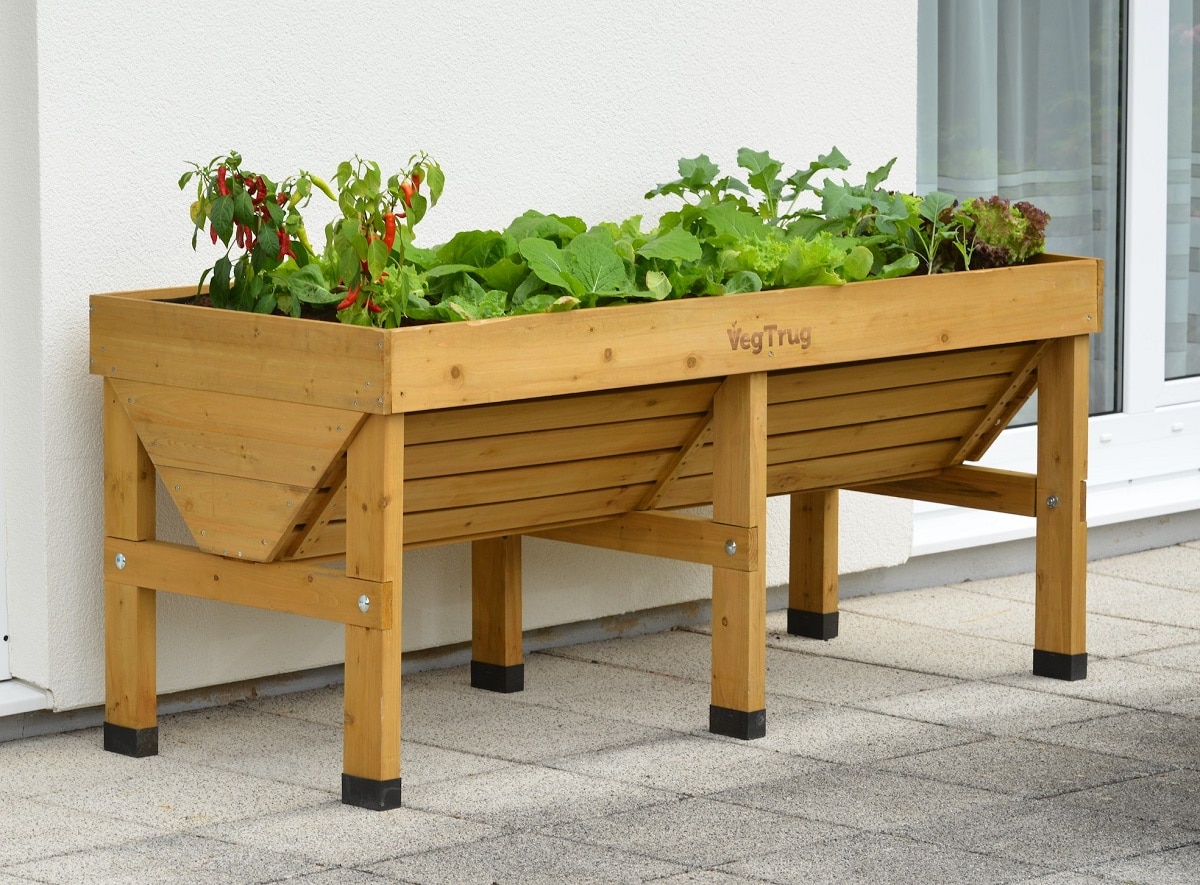 The Classic VegTrug is made out of wood and comes in a few different colors as well as three sizes. It has the classic V-shaped bottom that the VegTrug is so famous for.
Mini: 29 inches by 30 inches
Small: 40 inches by 30 inches
Medium: 72 inches by 30 inches
For some reason, they've not yet come out with a large one. Though if the medium is 6 feet long, how long would they make the large?!
Wall Hugger
If you're looking for a planter that isn't two and a half feet thick then a Wall Hugger VegTrug might be right for you. It still has the V shape but it is in the back and you only get half the V. The benefits of the Wall Hugger though are being able to fit them into tighter spaces and push them all the way up against the wall. Ideal for small spaces. The Wall Hugger only comes in two sizes.
Small: 40 inches by 18 inches
Medium: 72 inches by 18 inches
Kids VegTrug
They also have a VegTrug that is designed just for kids. It has a similar shape to the wall hugger but the big difference is the height. Other VegTrug products are 31 inches tall but the kid's version is 24 inches tall. It only comes in one size that is 19 inches by 18 inches, but it is the perfect size for your child's first garden.
Raised Bed Herb Garden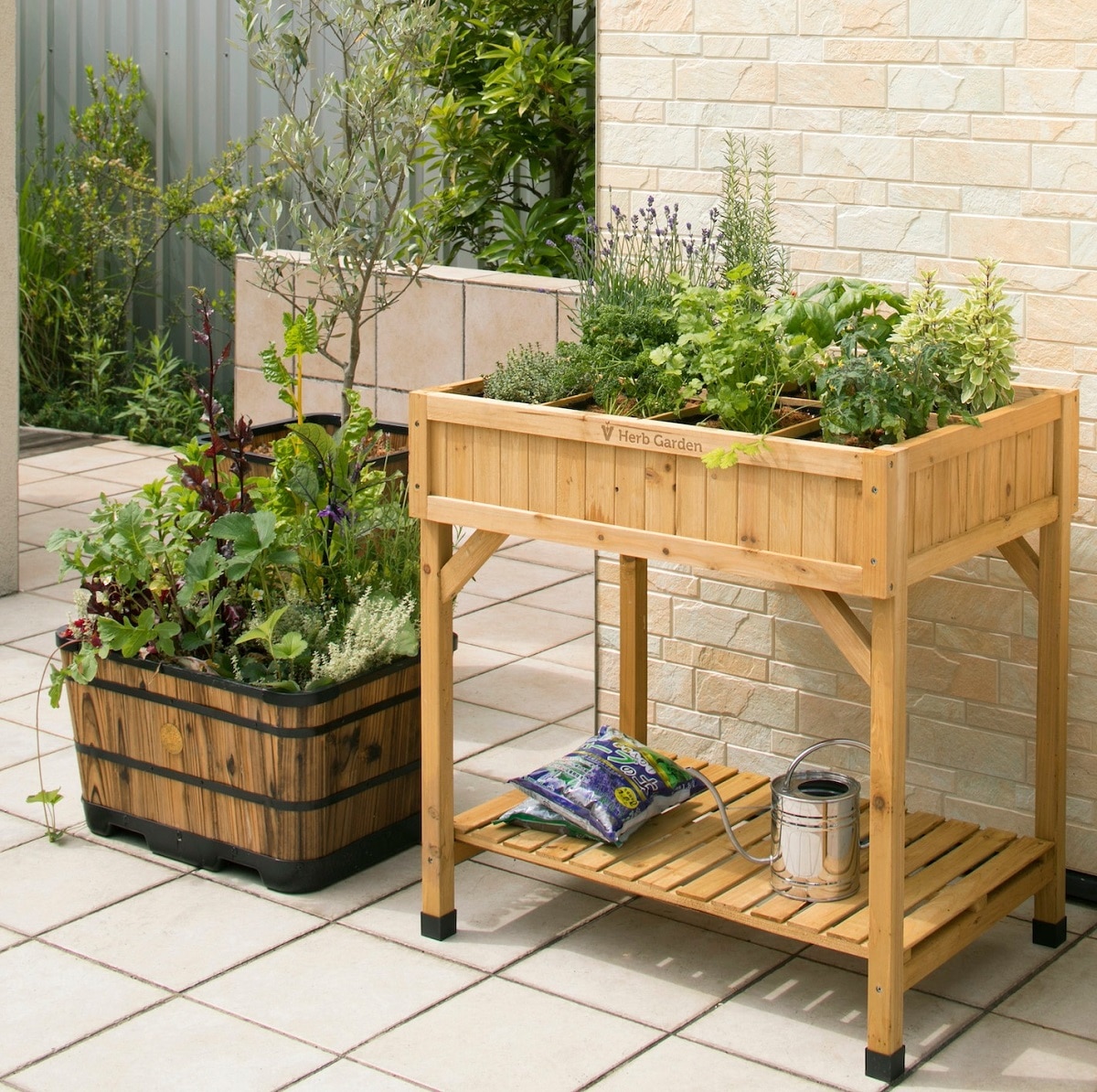 Because herbs are such a popular thing to grow in a VegTrug, the company came out with a herb planter that is designed just for doing that. This one isn't as wheelchair friendly as the rest unfortunately because of a shelf at the bottom of the legs. What it does offer though is 8 individual growing spaces that are just the right size for herbs. The dividers will help keep your herbs contained so they won't take over the entire bed, something that many herbs are known to do. Each section comes with its own liner too, so if you decide to pull out the herbs you've got in one square, you don't have to worry about its roots being tangled up with another plant's roots. It comes in two sizes. The Slimline Herb Garden only comes with 4 growing spaces instead of 8.
Herb Garden: 30 inches by 22 inches
Slimline Herb Garden: 30 inches by 12 inches
What Extras Can I Buy for my Vegtrug?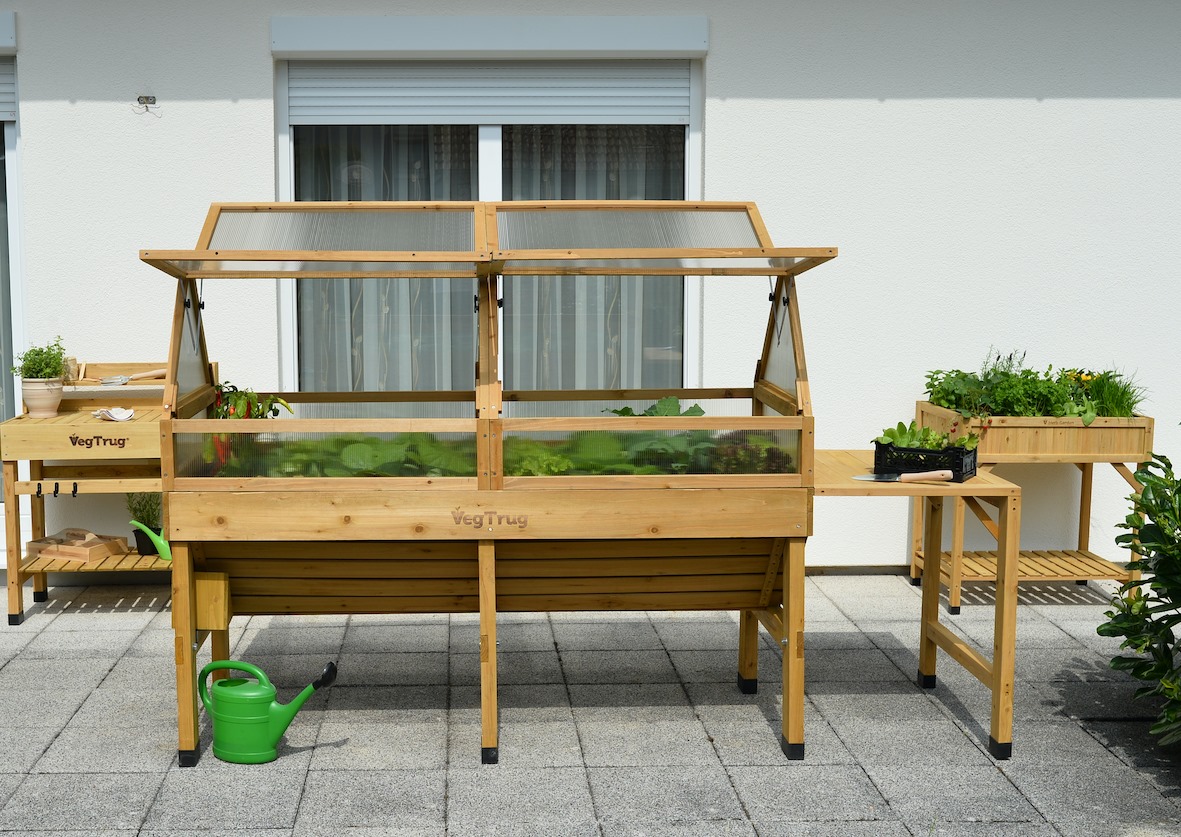 The VegTrug is pretty amazing on its own, but what takes it up to another level are all the extras you can get for them! You can buy custom-sized frames that will hold mesh, fleece, or a PE cover to keep your plants safe. You can also extend your growing season with a cold frame that can be used on the VegTrug or directly on the ground to grow into the winter months. They're available for both the Classic VegTrug and the Wall Hugger.
How to Use Your VegTrug to Get the Best Results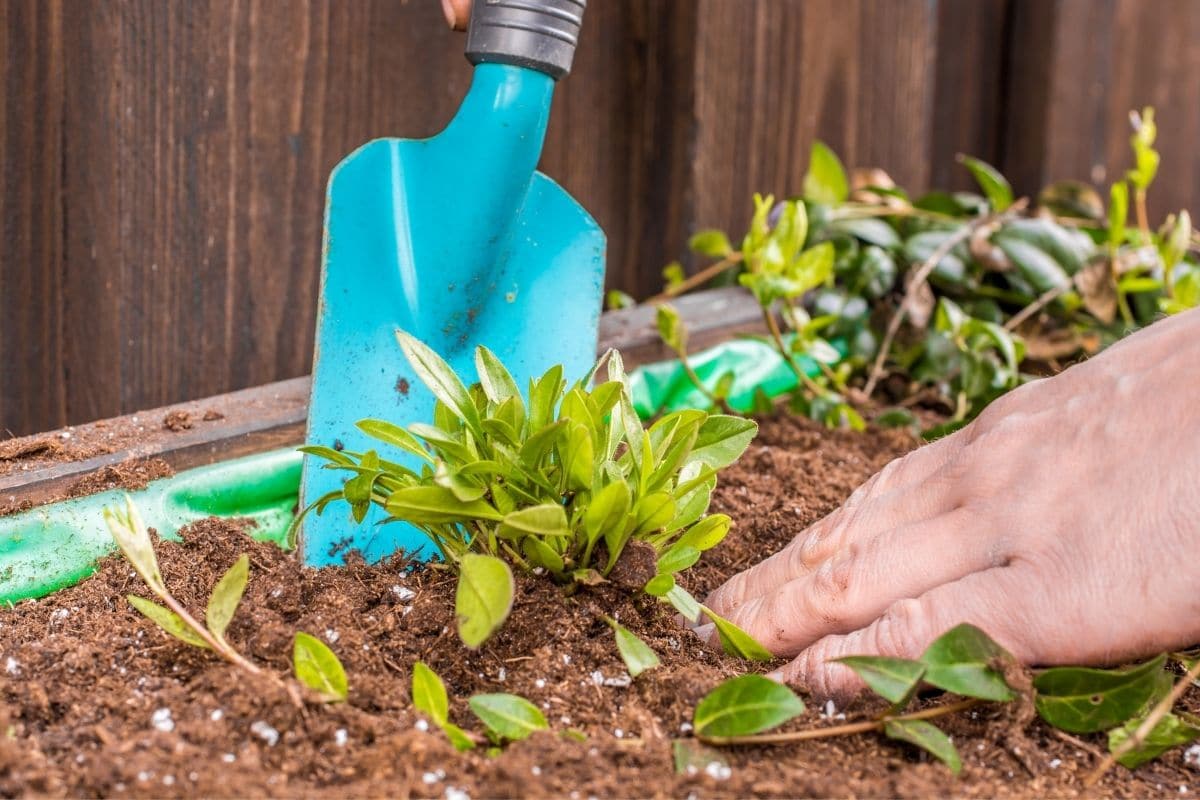 No matter which size VegTrug you end up going with, for the best results in your garden I recommend you use a square foot gardening plan. Square foot gardening is a topic I'm sure I will write about quite extensively in the future. But the basics are dividing your growing space (your VegTrug) into 1 square foot squares. Inside those squares plant densely. There are a ton of guides online on how many plants you can put in a square foot. For example, in one square foot, you can grow 16 radishes or carrots, but you can only grow 1 broccoli plant. In my opinion, I would rather grow 16 carrots than 1 broccoli, but you might feel differently. And with the medium VegTrug, you might just decide that you've got enough space to grow those bigger plants.
The Best Plants to Grow in a VegTrug
If you wanted to, you could fill your VegTrug with all sorts of flowers and they would look gorgeous. But, I think the best use of your VegTrug is growing food. That's what it was designed for, that's what it was named for, and that's what I use mine for. It fits perfectly on the sunny corner of my balcony giving me extra space to grow even more food for my family.
The VegTrug has a big advantage over other raised vegetable beds on legs, the unique V-shaped bottom that I mentioned before. Most raised beds on legs are shallow which means you can't grow any deeper-rooted plants or root vegetables. This isn't so with the VegTrug and that means you can grow just about anything. Many of the things in this I've tried in my own VegTrug, the rest are on the list for me to try in the coming years. These are the best plants to grow in a VegTrug.
Carrots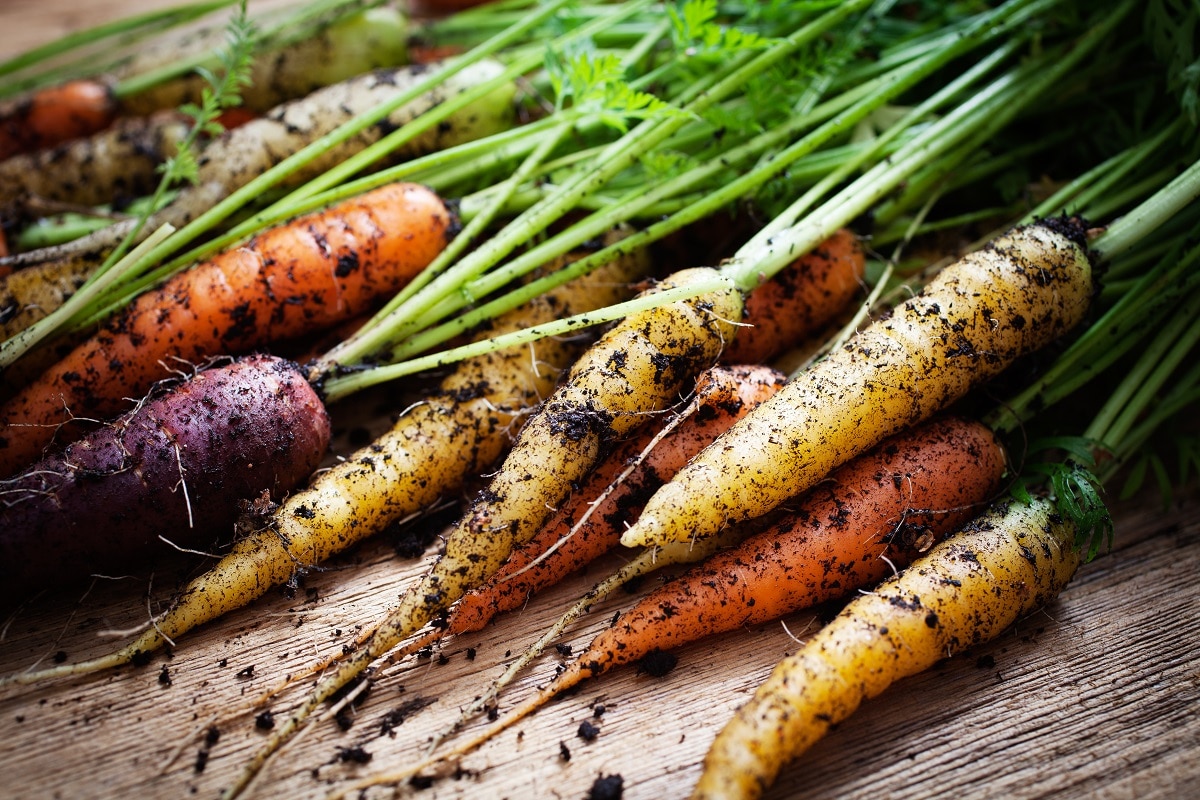 Carrots are another deep-rooted crop that thrives in the VegTrug. I plant a row of them down the center where they have the full depth to grow. But, even if you don't want to take up the most valuable space in your VegTrug with carrots you can still grow them. There are some varieties of carrots that almost look more like radishes. They grow as very short, round carrots that almost look like radishes. These grow fantastically along the edges of the VegTrug or under arch trellises.
Radishes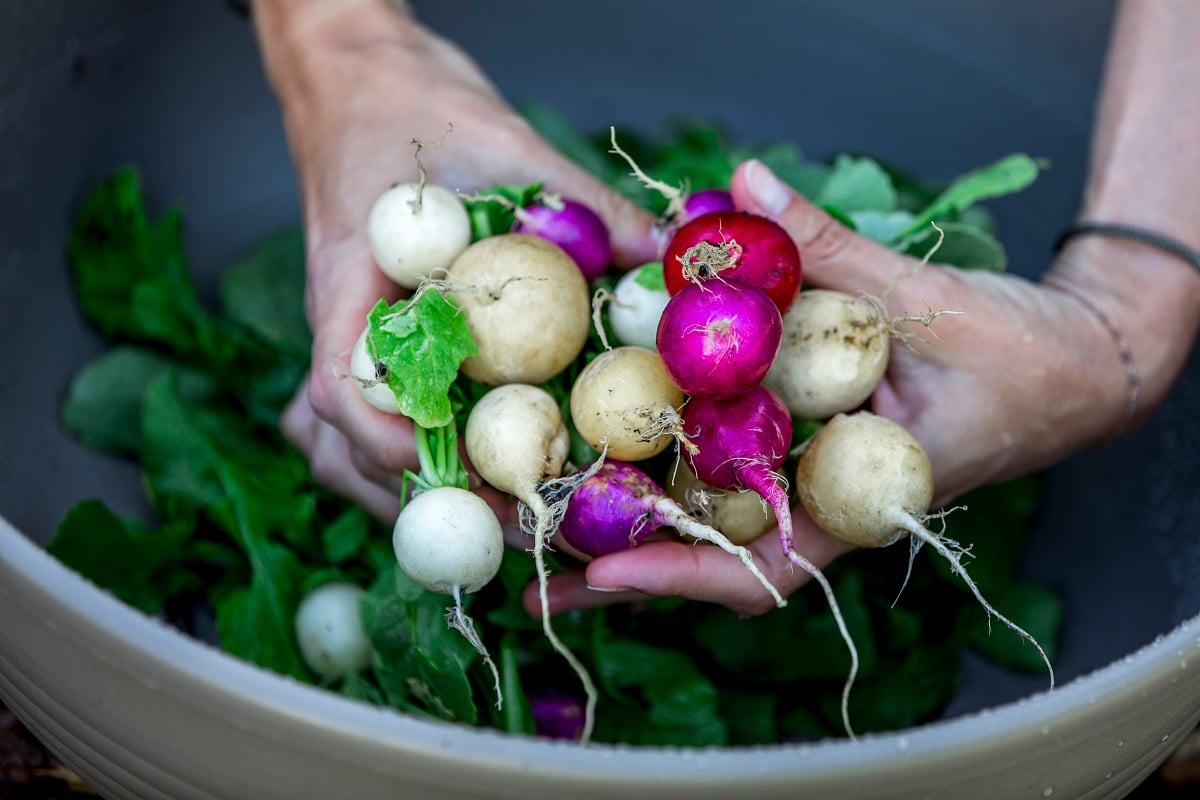 Last year I decided to do a bit of an experiment. I completely filled my VegTrug with radishes at the start of the season. Why? Because they are a gardener's best friend. They only take a month to fully grow and it was still a bit too cold for most things I wanted to plant. Of course, I planted all of them in one go, which meant they were all ready to harvest at the same time. I can't even tell you how many radishes I had…hundreds of them really. I was giving them to friends, family, the Vet. You name it, they got radishes. It's not an experiment I'll repeat, but it was fun.
One thing you can do is stuff radishes in every tiny little corner you can find. Is there a bare patch of dirt in your VegTrug between your lettuce and your peas? Throw in some radish seeds! They only need two finger's width of space to grow, if even that.
Beans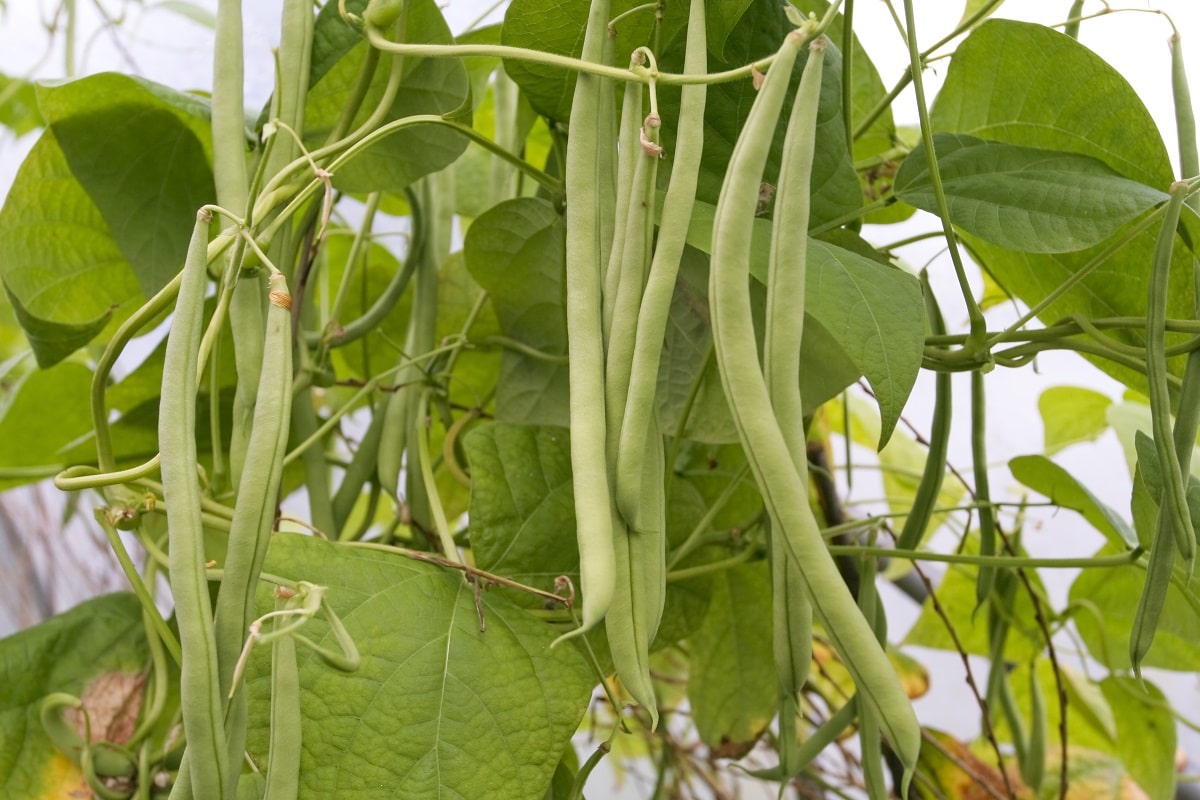 Both bush beans and pole beans grow wonderfully in the VegTrug. You will need to give climbing varieties a little bit of support but they will absolutely thrive. The best thing about growing beans in a VegTrug is that you don't have to bend over or get down on your hands and knees to get at the lower beans. Though your beans can get quite tall if you let them. One way to help with that is to build a mini arched trellis for your VegTrug.
Peas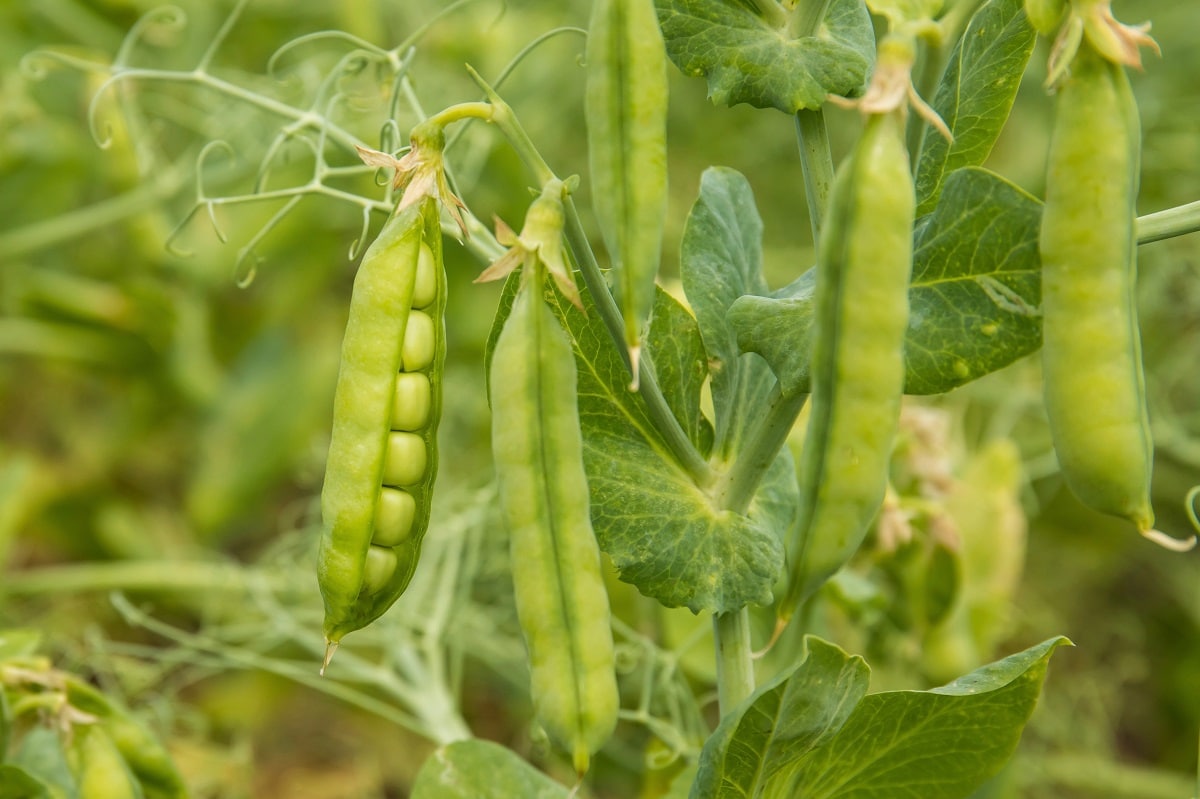 Whether you like your peas still in the pod or out of it peas are a fantastic option for your VegTrug. Much like your beans, they are going to need some support. Some sticks and string would work, or a mini arch trellis. You can pack quite a few pea plants into a small corner. Last year I had 9 pea plants in one corner of my VegTrug and I ended up with more peas than I knew what to do with. They only took up ⅛th of my medium VegTrug too, so I had plenty of room to grow more.
Peppers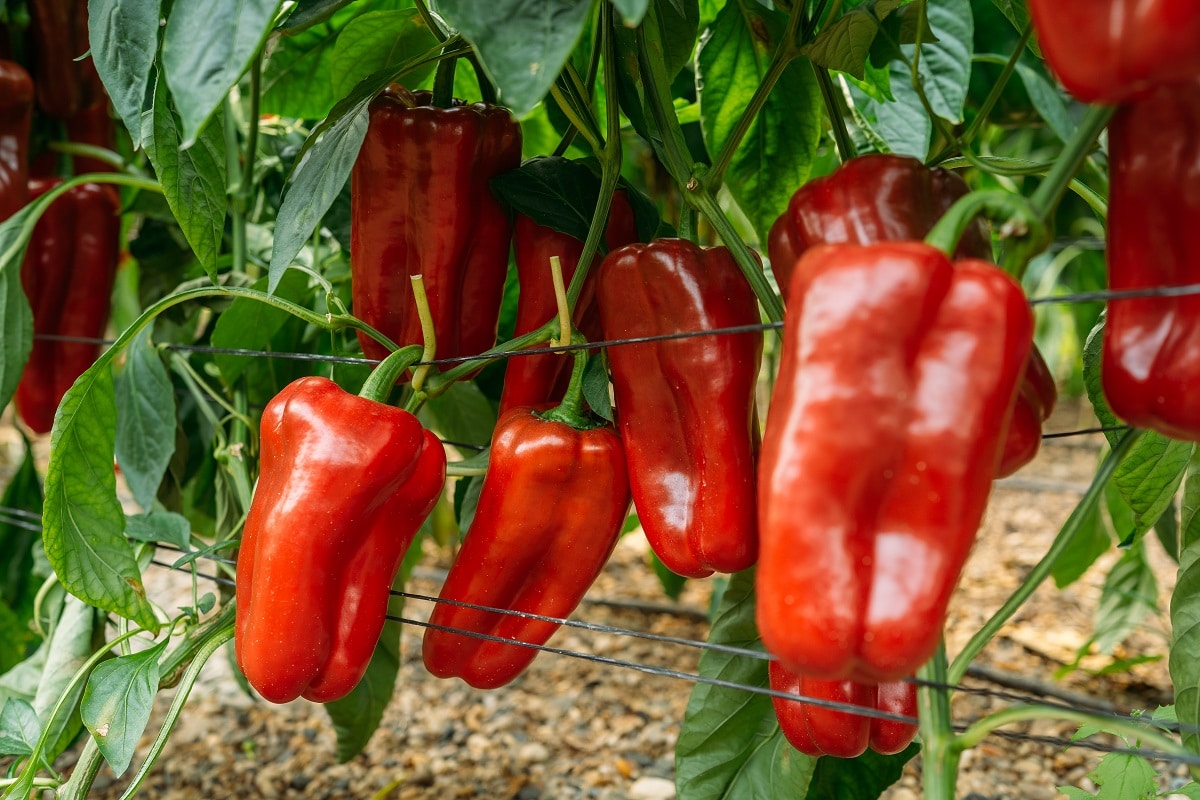 Where I live isn't the ideal pepper growing area. If I were to grow them directly in the ground they would need to be nearly fully mature before I can transplant them, if I want any hope of getting a decent harvest. But my VegTrug changed that. Thanks to the cold frame I've been able to extend my pepper growing season significantly. It's like I'm living in California! Hot peppers, bell peppers, sweet peppers…they all do amazingly well in the VegTrug.
Beets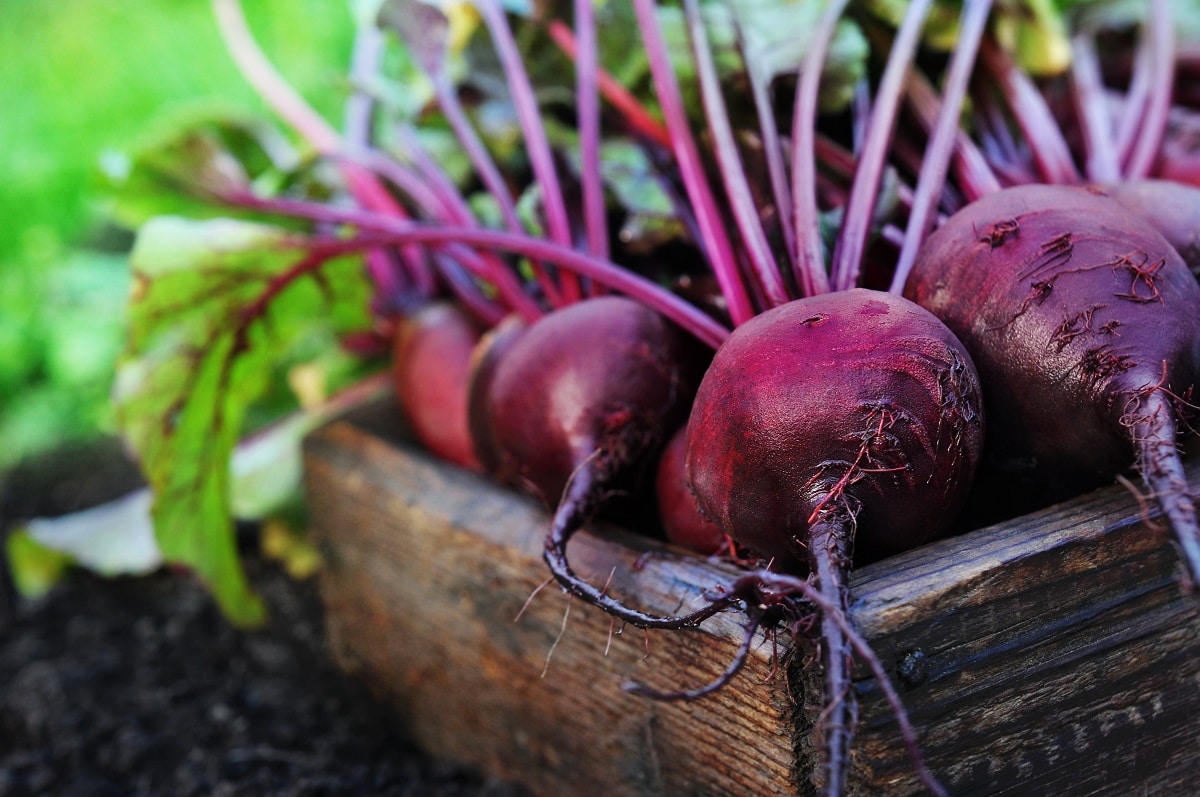 Beets are one of those plants I've not tried in the VegTrug yet but I have planned for this year. Specifically, I'm going to try sugar beets, a particular variety of beets that are grown to be turned into sugar. But you aren't limited just to sugar beets in the VegTrug. Beetroots need up to 12 inches of space to grow into the dirt depending on the variety. A VegTrug is nearly 17 inches deep at the deepest part of the V, which means you have plenty of space to grow any variety of beet you like.
Broccoli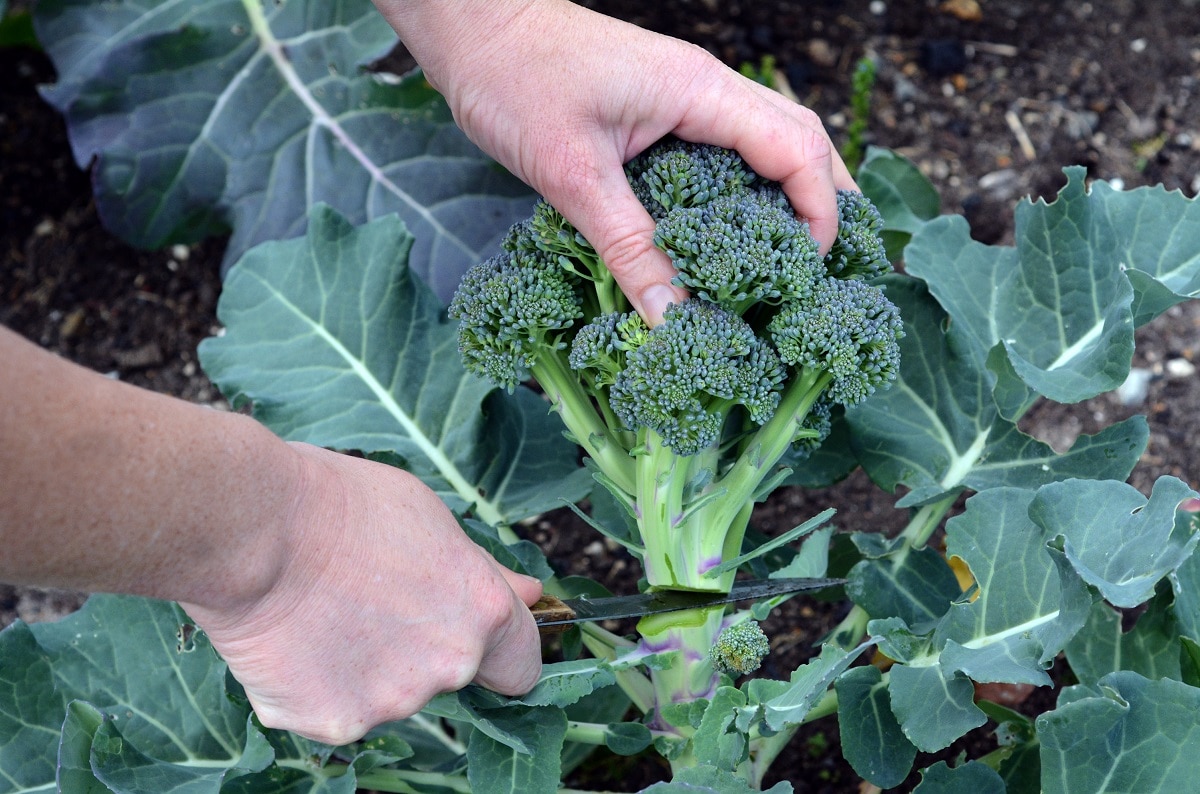 Broccoli is a fantastic vegetable to grow in your VegTrug, assuming your family likes broccoli. But, it does take up a lot of space so I would recommend only growing one plant in your VegTrug if you want to grow other things as well. I do have a friend who grows nothing but broccoli in one of her VegTrug, not because her family loves broccoli that much, but because her rabbits do.
Herbs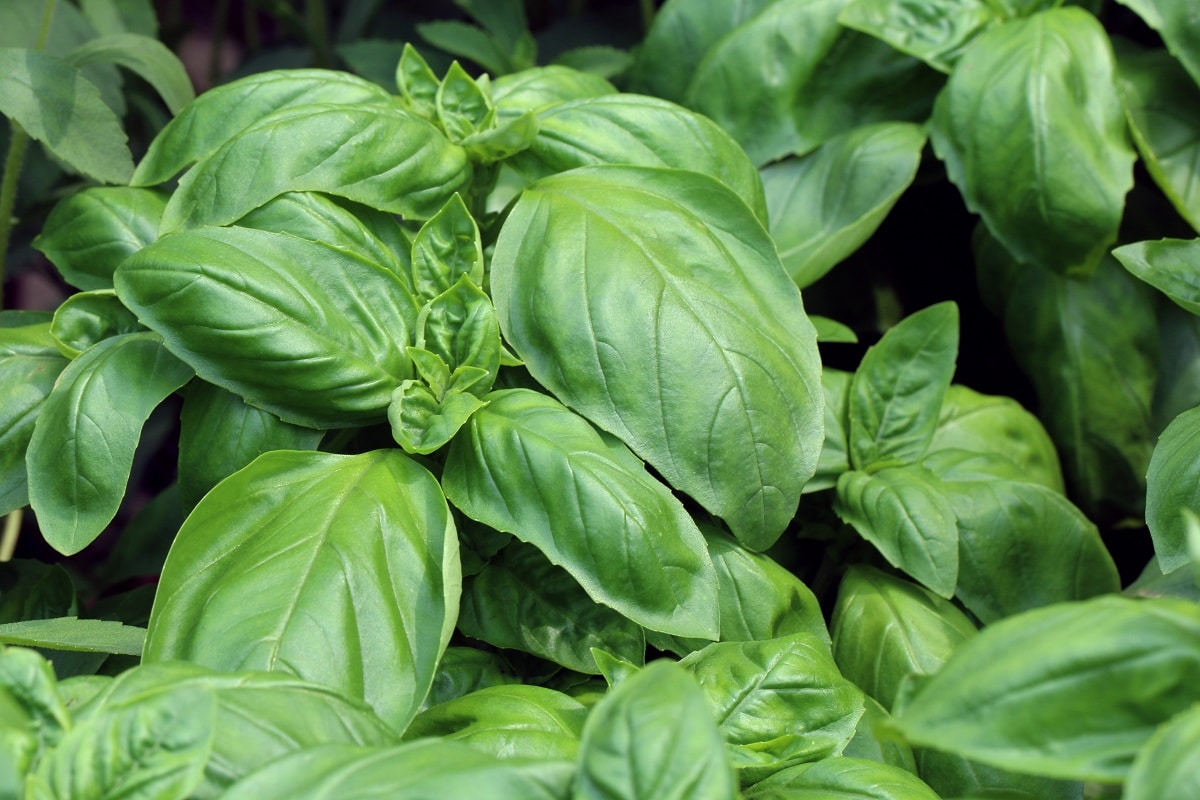 Herbs are an amazing option for growing in your VegTrug. In fact, doing so is so popular that the company released a version of their VegTrug that is designed specifically for herbs. Herbs make a great border crop for your VegTrug, but I wouldn't put any of them in the middle or if you have a wall hugger, along the back wall. They don't need a lot of space for their roots. I have a small rosemary bush in mine because rosemary is hands down my favorite herb.
Cauliflowers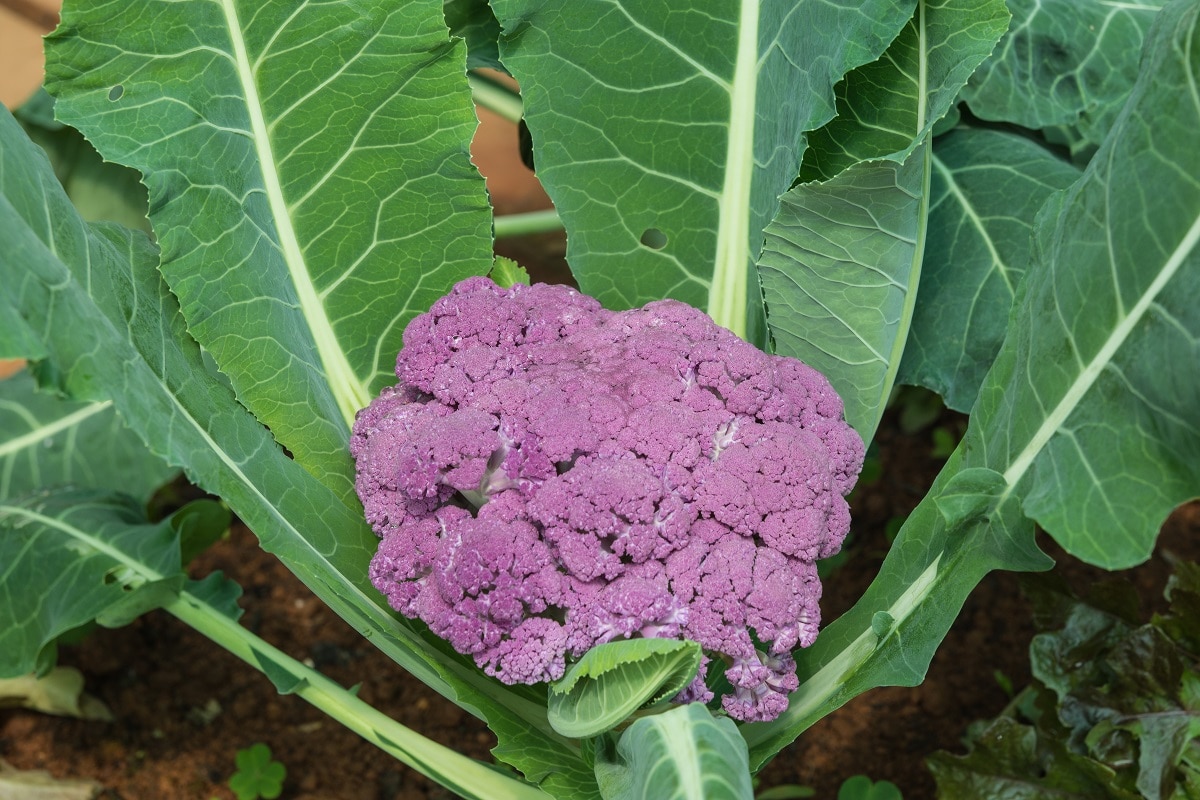 Much like with the broccoli you will have to give your cauliflower a considerable amount of space in the VegTrug. But, if you're looking to eat more plant-based then there is a lot of value in that. Some people will replace turkey on Thanksgiving for a cauliflower. My favorite ways to use cauliflower though are as a pizza base or as a rice substitute. For that reason, I would recommend you grow cauliflower before you grow broccoli in your VegTrug, but that's just me.
Lettuce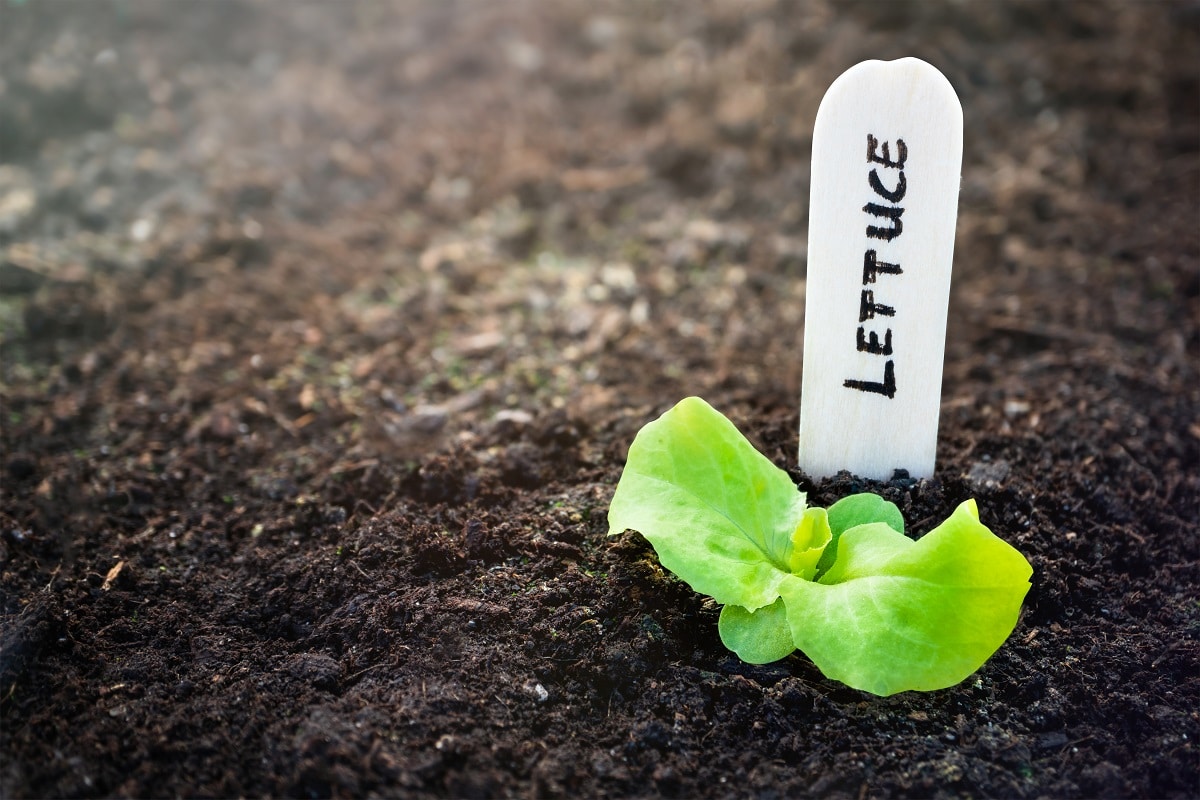 Depending on the type of lettuce you grow you can get a lot of food in a little amount of space. For this things like loose-leaf lettuces or gem lettuces are better than the big iceberg lettuces and other large head lettuces which could take over an entire small VegTrug if it's healthy enough.
Onions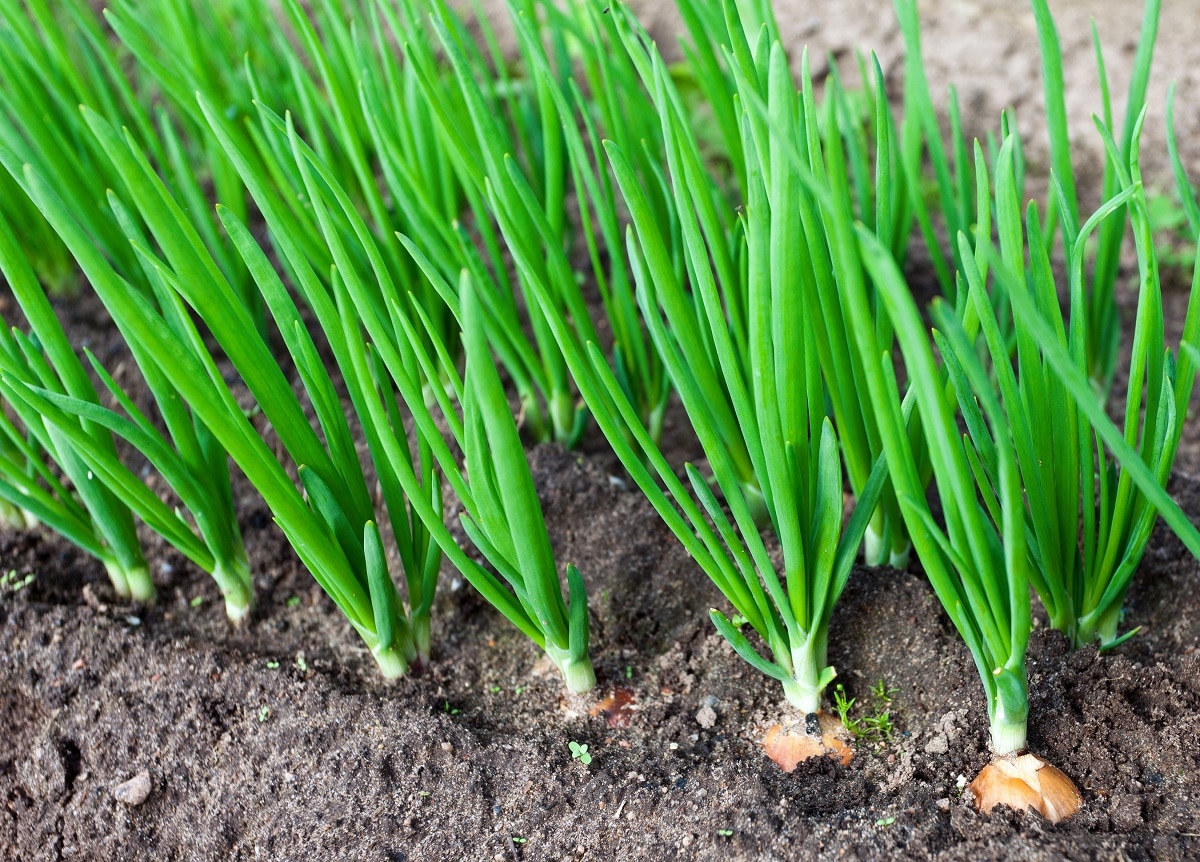 Onions are one of my favorite crops to have in the VegTrug and I always make sure I've dedicated an area to them. My favorite is bunching green onions, but that's because green onions are my favorite to eat. You can actually grow any type of onion you want. Though I don't recommend those massive onions that are the size of your hand. They just take up too much valuable real estate.
Strawberries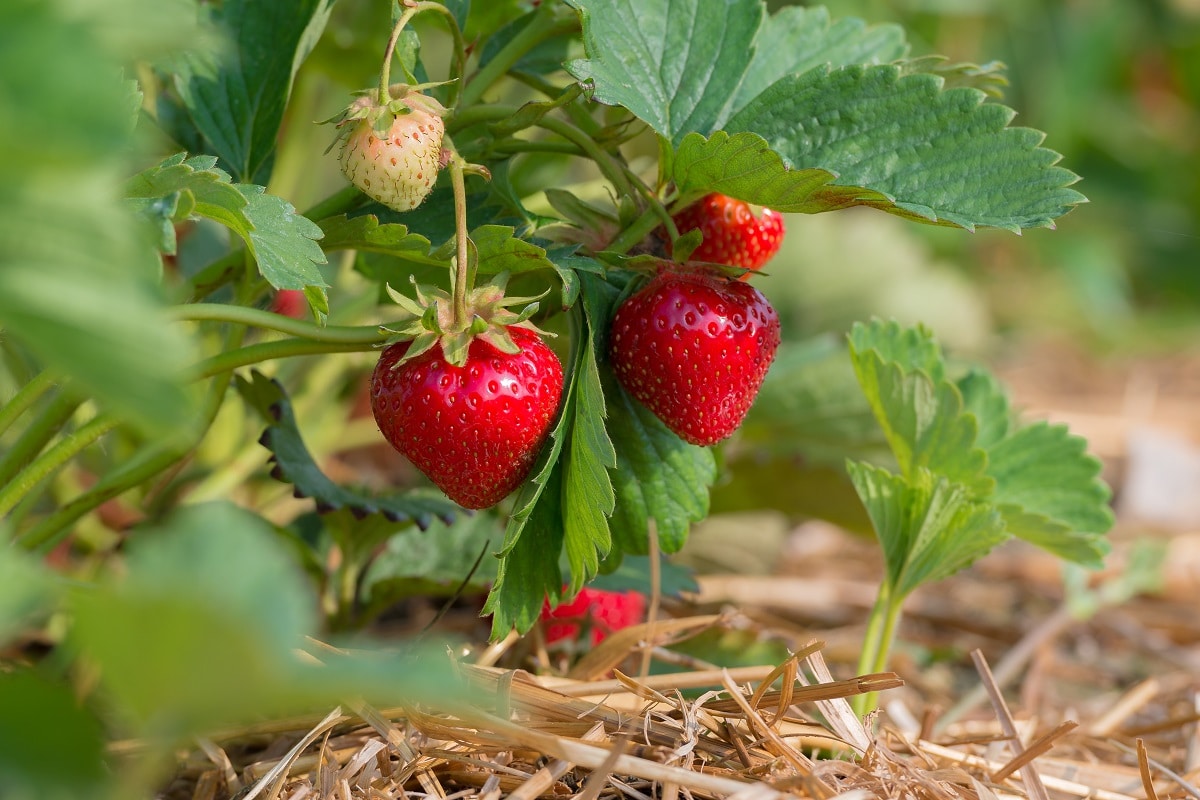 Strawberries are another one of my favorite things to grow in my VegTrug. The height of the VegTrug makes it easier to see when there is fruit to harvest and it makes the whole harvesting process so much easier. Strawberries went from being one of my least favorite things to grow because of all the bending over, to one of my favorites in the VegTrug.
Potatoes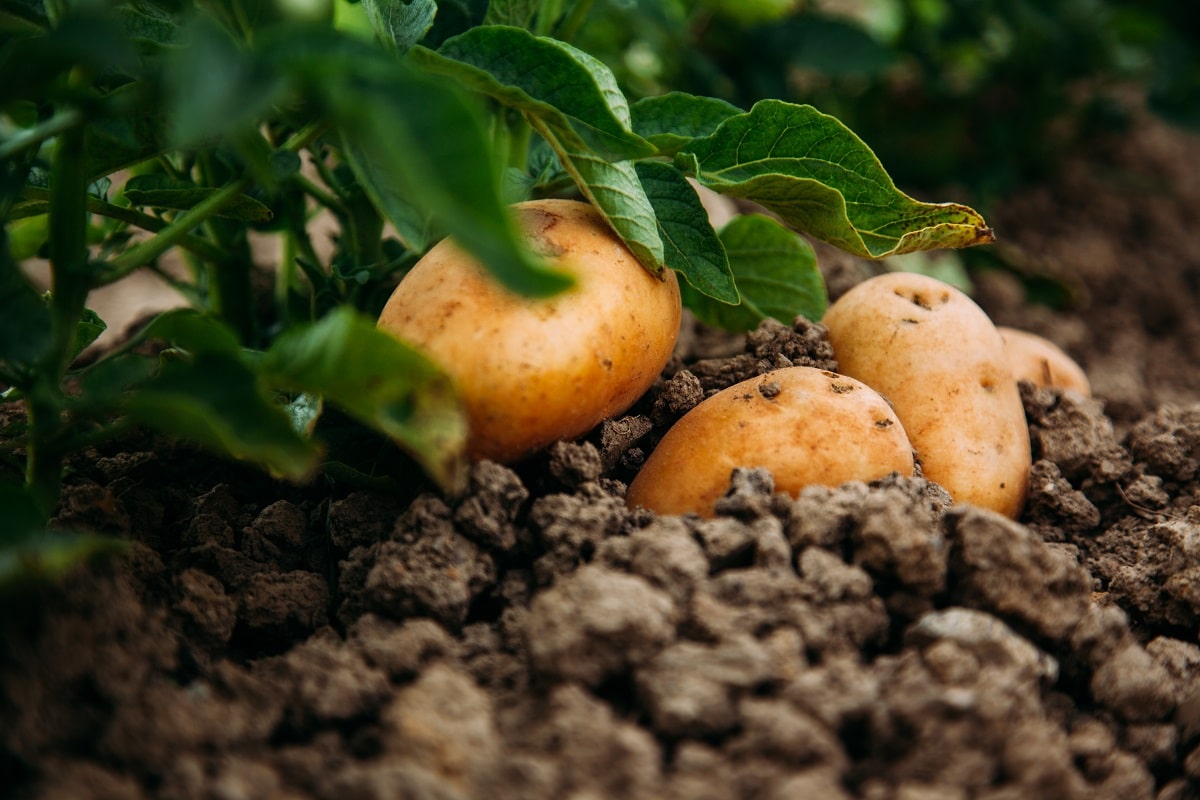 I haven't tried growing potatoes in my VegTrug yet, but, I know they thrive in a 5-gallon bucket and I have friends who have grown them in their VegTrug. Like other root vegetables, you will have to limit your potatoes to the center to get the most depth. You might also find that your potatoes are a little bit smaller than you would normally be used to. But, they are delicious and if you don't like the idea of having 5-gallon buckets all over the place then you might try growing potatoes in a VegTrug.
Corn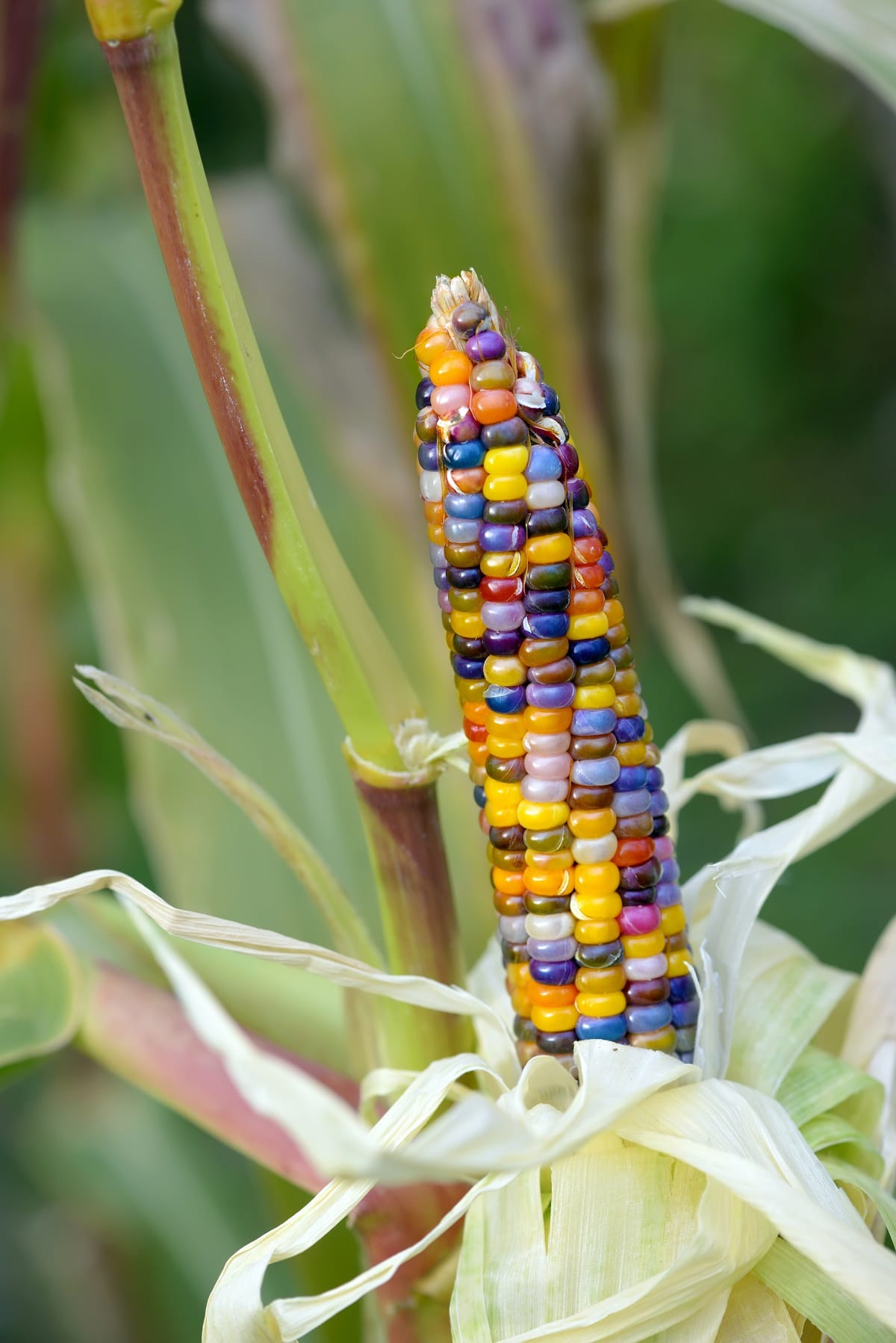 Corn might just be the biggest surprise on this list. I was certainly surprised when I saw pictures of people growing it in their VegTrug. Now, this is where the variety you grow becomes very important. Some varieties of corn can grow to be 20 feet tall, and that's when they're planted directly in the ground. Imagine giving them even more height by planting them in a raised bed. You'd need a ladder just to harvest your corn! So instead, grow a dwarf variety of corn. These typically don't grow anymore than 5 feet tall. This is far more manageable. If you are going to grow corn I recommend doing so in a wall hugger VegTrug or putting up something tall to help give the corn some support from winds. I wouldn't grow corn in my VegTrug because the balcony it's on is very windy and I just know I would wake up one morning to find all the stalks bent.
Tomatoes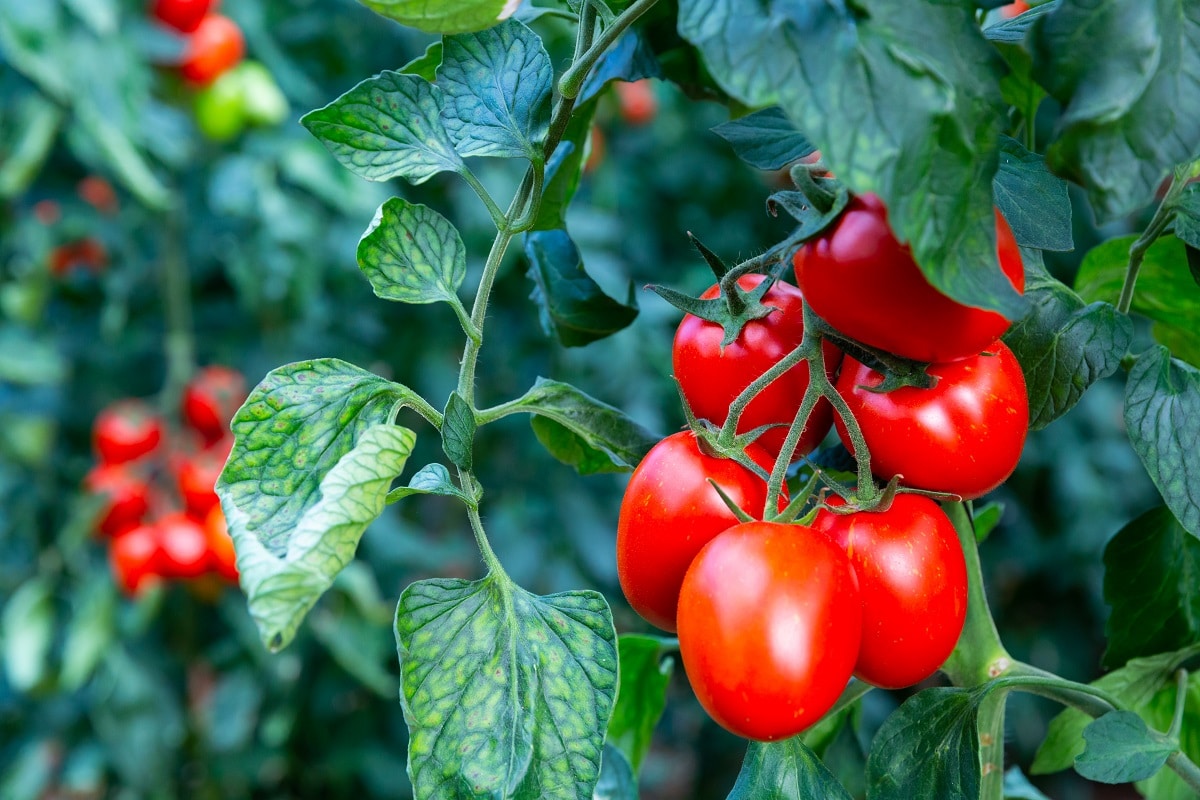 Tomatoes will grow well in your Vegtrug, but only if they're a bushing variety. Vining tomatoes are fantastic, but they need a lot of height, similar to the corn. Can it be done? Yes, but it isn't something I would recommend. Especially not when there are so many amazing bush tomato varieties you could be growing instead!
Squash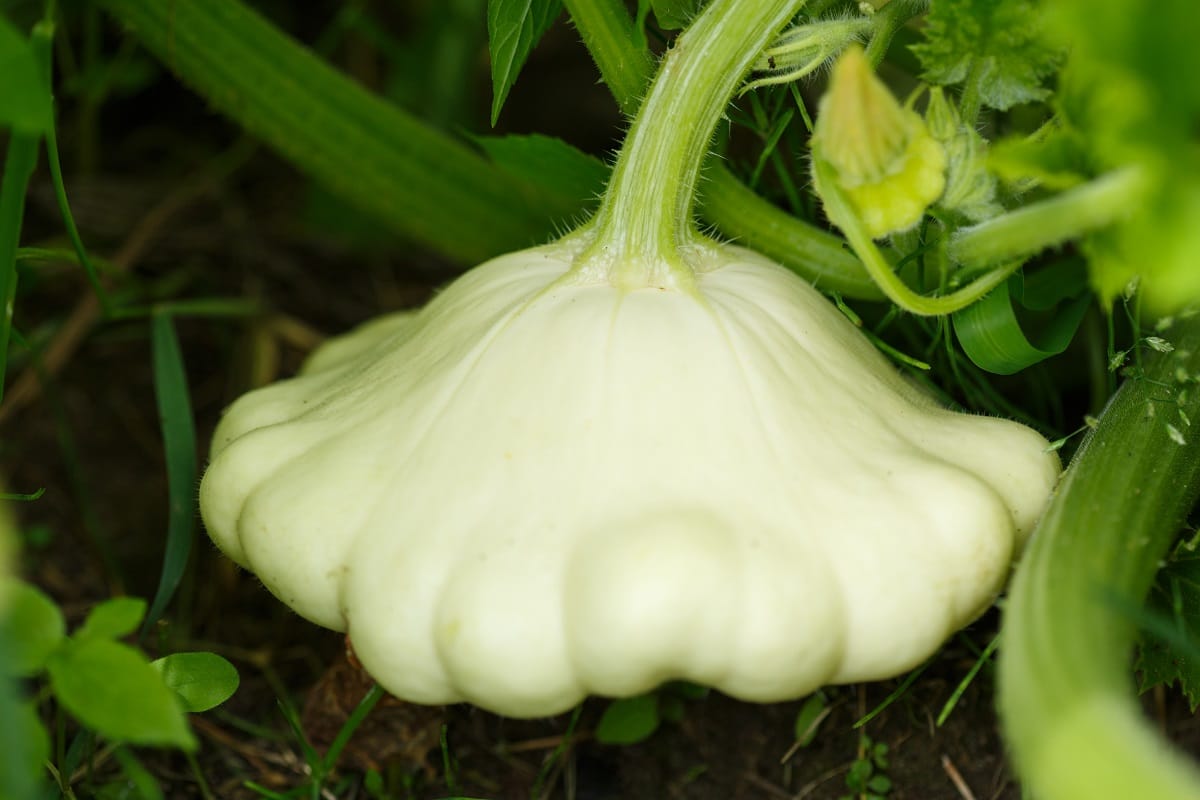 Now, if you don't mind having a plant hanging over the side of your VegTrug, if you aren't going to have a cover on it, then you might consider growing squash. The plants themselves will get quite big and they will hang over the side of your VegTrug, but you can get a pretty good harvest out of them. You will end up spending a lot of time training them to go the direction you want though because squash love to take over every space they can find.