Zucchinis are one of the first plants that gardeners want to learn to grow in their vegetable garden. Of course, everyone knows that these plants are prolific, and fresh zucchini screams summertime, but just because the plants are easy to grow doesn't mean you can't make a few of these zucchini growing mistakes.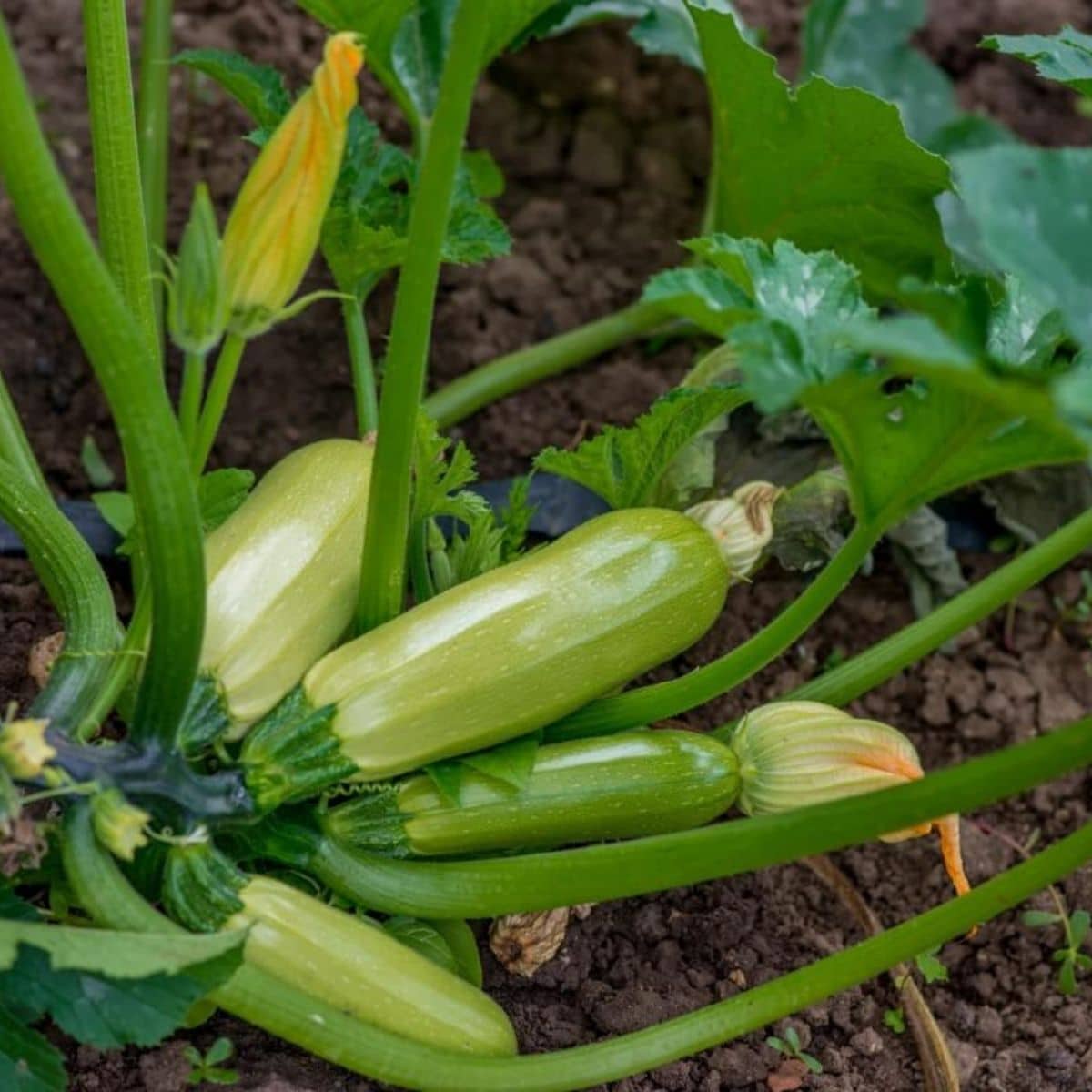 Jump to:
Anyone can make a mistake when growing zucchinis. I did last year, and I've grown them for years, but we moved to a new house, and I started a brand new garden. Unfortunately, I didn't provide my plants with enough nutrients, and they never grew or blossomed the way they should.
This year, I made active steps to change what I did wrong last year. As a result, I'm expecting much better harvests; gardening is always a learning experience.
If you want to grow zucchinis, make sure you don't make any of these zucchini growing mistakes.
15 Zucchini Growing Mistakes
1. Planting the Wrong Zucchini Variety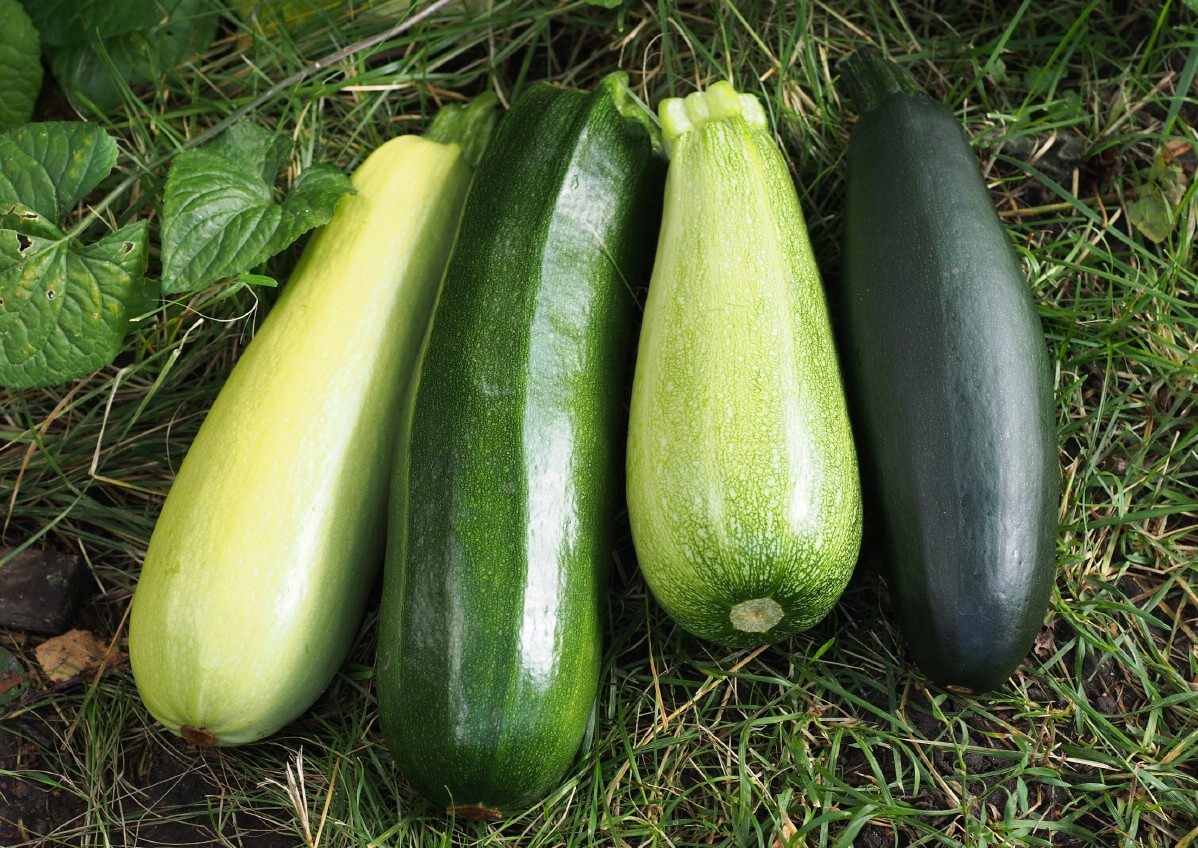 Like many other garden plants, you'll find dozens of different zucchini varieties to grow, but that doesn't mean all of the types are best for you. You have to consider your growing area, your microclimate, and the space you have available.
In general, zucchinis take less time to grow than other types of squash, but you should also compare the days to maturity with your growing season. If you have a short growing season, picking varieties that take longer to reach maturity won't work.
Also, if you live in an area with a colder climate, growing zucchini in a polytunnel or greenhouse might give you the best results. In this case, you need to pick varieties that handle cooler temperatures.
Another factor to consider is how much growing space you have. Zucchini plants are large, but some varieties aren't as large and better for compact growth. Consider how much space you have and if you need some with shorter vines.
2. Picking the Wrong Area to Grow Zucchini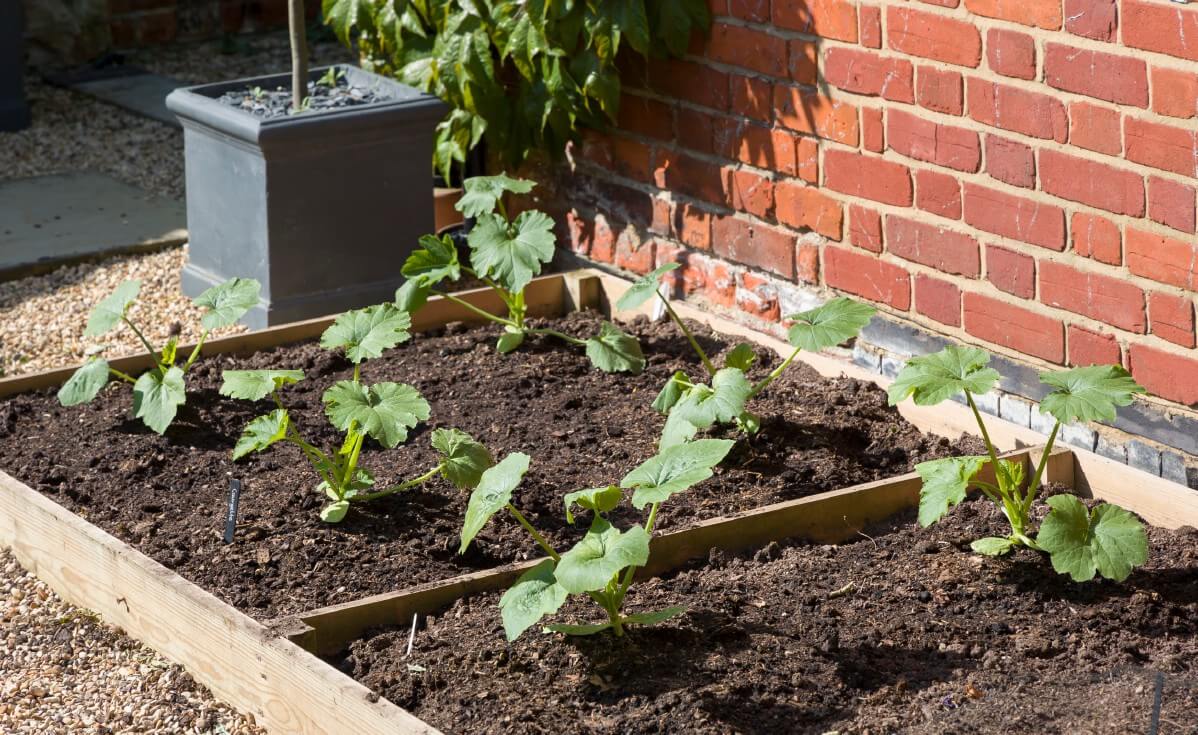 Like many other plants, zucchini have particular needs when it comes to where they want to grow. These plants need plenty of sunlight, so make sure you pick an area that receives six to eight hours of sunlight per day.
You also want to make sure you pick a well-draining area for your zucchini plants; standing water becomes a severe plant problem. Your plants will become vulnerable to issues like root rot.
3. Not Planting In Rich Soil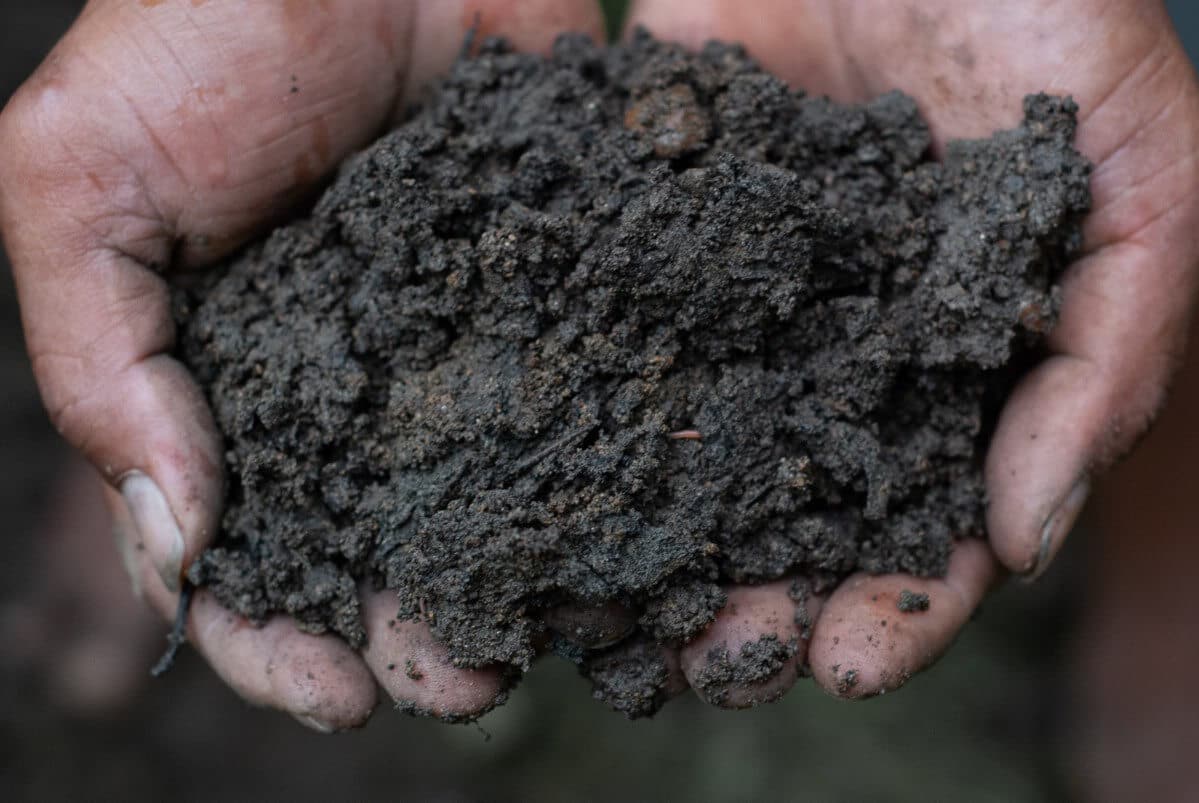 Not understanding that zucchinis are hungry plants is another one of the common zucchini growing mistakes. Zucchinis need a lot of fertile soil and nutrients to produce their fruits throughout the growing season.
When gardeners don't understand this, they tend to plant in unprepared soil, and then they're disappointed by the lackluster harvest that comes from their zucchini plants.
Some gardeners have significant success using lasagna gardens or Back to Eden gardens when growing zucchini. However, no matter the type of garden you have, ensuring it's full of fertile, organic matter is a must. Make sure to add compost to your garden beds before planting zucchini.
4. Planting Too Late or Too Early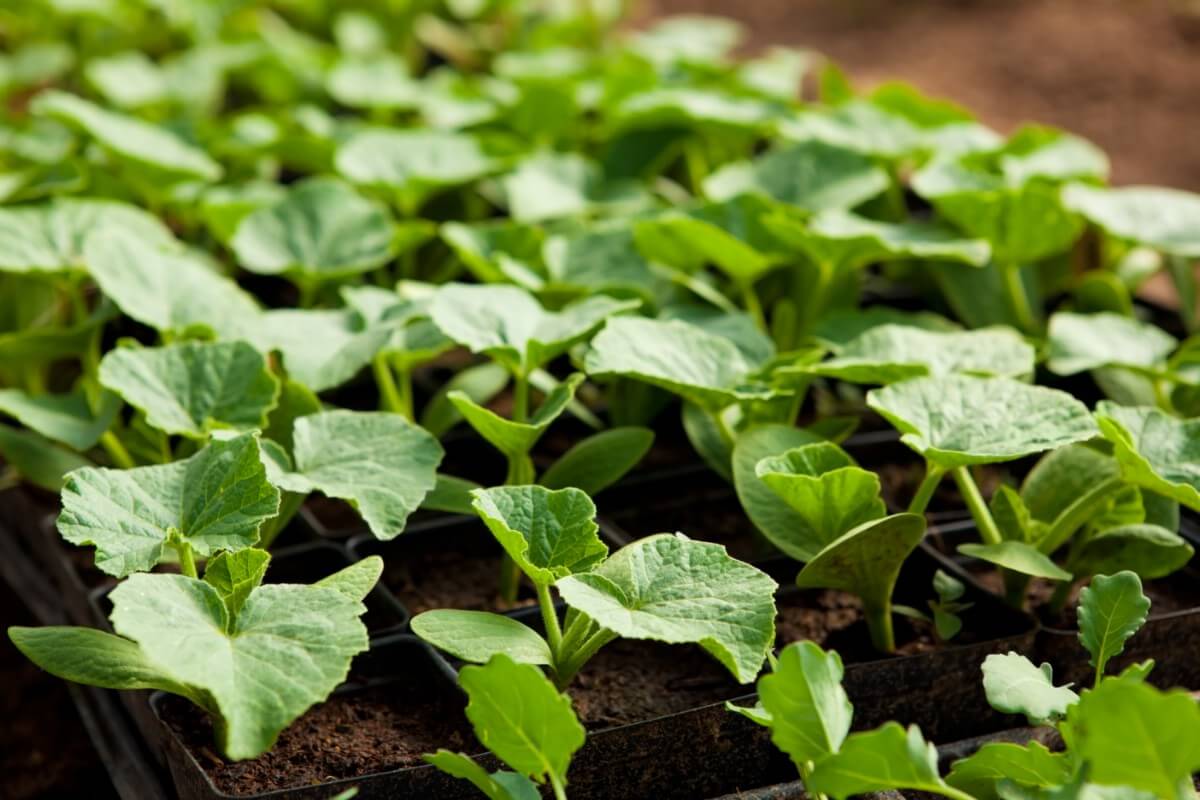 Knowing the right time to sow your zucchini plants requires understanding the needs of your plants and your growing season. Sowing or transplanting zucchinis too early might cause the plants to face damage from the frost or snow.
You might assume that it's better to sow your seeds or transplant seedlings later in the growing season. That's wrong too!
When you sow your plants too late, it means that they might not have enough growing time in your season to reach maturity and fruiting. You don't want to wait all that time and end up with no zucchini to show for it.
Understanding the best time to sow your zucchini is essential. In some climates, it's best to start the seeds indoors before transplanting outside; this is vital for those with a shorter growing season.
5. Not Providing Adequate Growing Space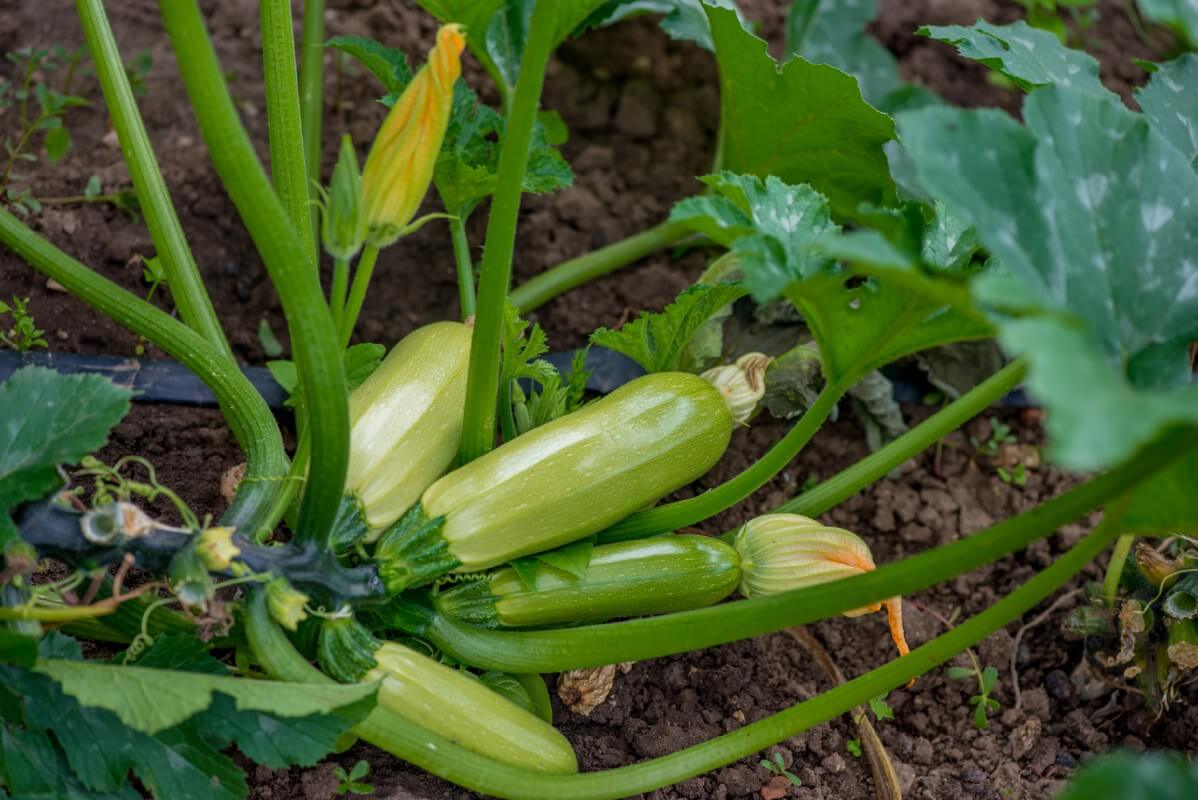 Have you ever seen a mature zucchini plant? Few are small. These plants spread across garden beds, taking up the entire space. Their growth pattern leads to our next zucchini growing mistake.
Putting the plants too close together.
Not only are zucchini large plants that need ample growing space, but they require a lot of nutrients, as we discussed before. Since they are so hungry, if you space the plants too close together, they'll suck up all the nutrients, leading to small plants. As a result, they won't have enough nutrients available for all of them to see the growth you desire.
Ideally, it's best to plant them 36 inches apart when planting zucchini, but make sure that you read the packets before planting. Some varieties need more space, while others are smaller and need less space. Always follow the recommended spacing.
6. Not Trying Vertical Growing Options
Gardeners often forget that they can reduce how much space a plant requires by using vertical gardening techniques. If you don't have a large garden, not trying vertical gardening methods with your plants is one of the big zucchini growing mistakes.
When you have a huge garden, a few zucchini plants that sprawl everywhere makes no difference, but if you only have a small backyard in the middle of the city, that sprawling is a big deal.
Many people have no idea that zucchini plants easily grow vertically with the proper plant supports and trellis to stop their trailing growth pattern. People even grow zucchini over arches with adequate support, using slings to prevent the fruits from breaking the vines!
7. Forgetting Zucchini Companion Plants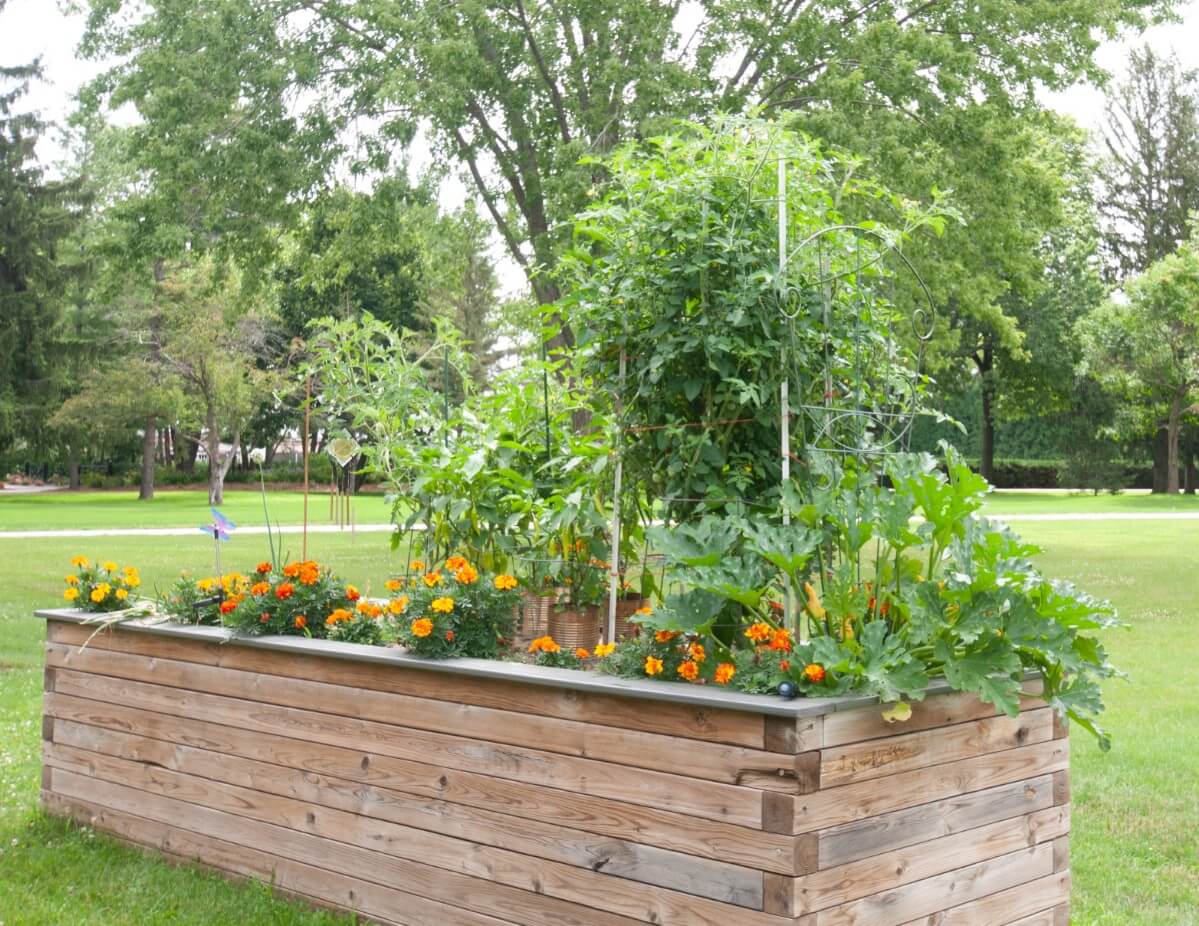 While you might not take advantage of companion plants in your first year or two of gardening, learning the benefits of these plants help your entire garden, improving and maintaining the soil. Growing zucchini in a mono-crop garden is one of the zucchini growing mistakes you don't want to make.
One of the most common ways to grow zucchini is by pairing them with corn and beans; these are called the three sisters. We know that the Native Americans grew squash, corn, and beans together because the squash shades the soil, reducing moisture loss, while corn supports the growth of the beans, and the beans add nitrogen to the soil that corn and squash need.
That's just one option for your zucchini companion plants. Try planting your zucchini with:
Peas
Tomatoes
Radishes
Nasturtiums
Borage
8. Watering Zucchini Plants Incorrectly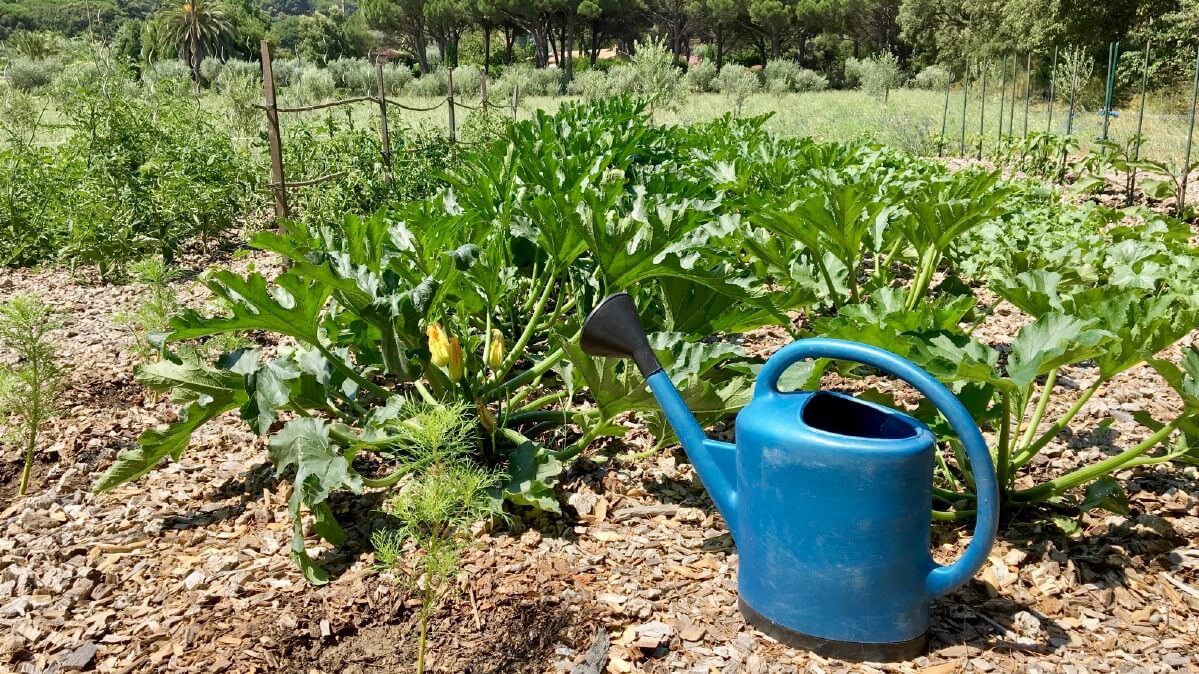 So, we know that not giving your plants enough nutrients is one of the worse zucchini growing mistakes, but these plants aren't just hungry; they're thirsty as well. Not watering properly causes a lot of problems.
The first problem is that you might not water your plants enough. Zucchini plants wilt quickly, but when they receive water, they bounce back fast.
Watering too much is also a problem that you should know about. If too much water gathers around the base of your plant, it can cause rotting problems. That's why many people plant their zucchini in mounds, causing the water to run away from the crown.
Incorrect watering techniques also lead to disease problems like powdery mildew. This fungal disease is prevalent in zucchini plants, so make sure you water at the base of your plants to stop soil-borne diseases from splashing onto your plants' leaves.
You should also add an organic mulch around the base of your plants to prevent the soil from splashing onto the leaves.
9. Forgetting to Feed Your Zucchini Plants
You started strong by adding compost and all the nutrients your plants needed to get off strong in your garden. But, that's just the first step to the proper growth of your zucchini plants.
If you forget to feed your zucchini plants throughout the growing season, your yields won't be as impressive as they should be because the nutrients will be gone. All of the nutrients are gone after the plants initially suck up everything from the compost.
You can feed your zucchini plants in a few ways.
One way is to add an organic mulch around your plants that will decompose and add nutrients back into your soil. Another option is to use liquid fertilizers that add nutrients to the ground immediately vs. granular ones that take time for the nutrients to be released.
10. Not Accounting for Pollination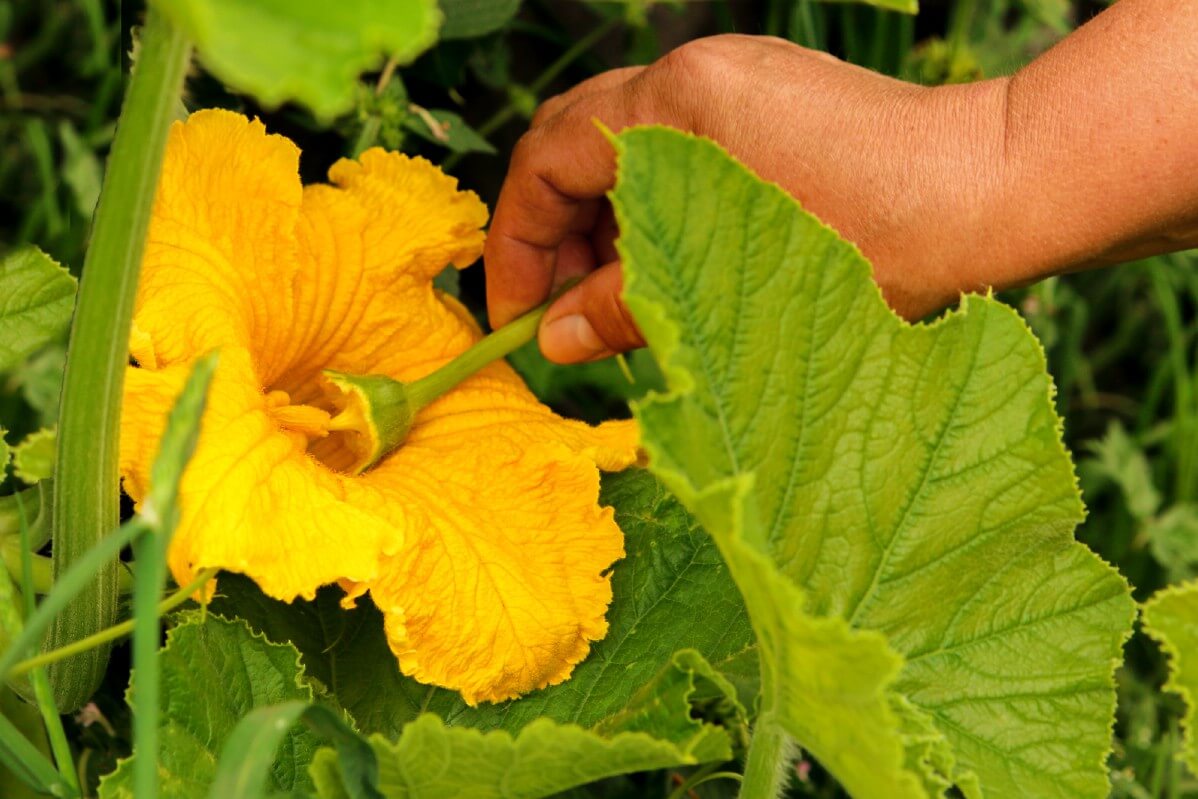 Without pollination, your plants won't grow and produce fruits. It's easy to forget the vital part of the puzzle that pollination plays, but you'll quickly notice it lacks when none of your female blossoms develop and turn into zucchinis.
Start by watching to see if you notice any pollinators in your garden. If you don't, you'll have to pollinate by hand, which isn't as hard as you might think.
Find the male flowers and use a cotton swab to rub the inside of the blossom gently. Then, find a female flower and rub the cotton swab inside of it, transferring the pollen.
11. Not Worrying about Pests and Diseases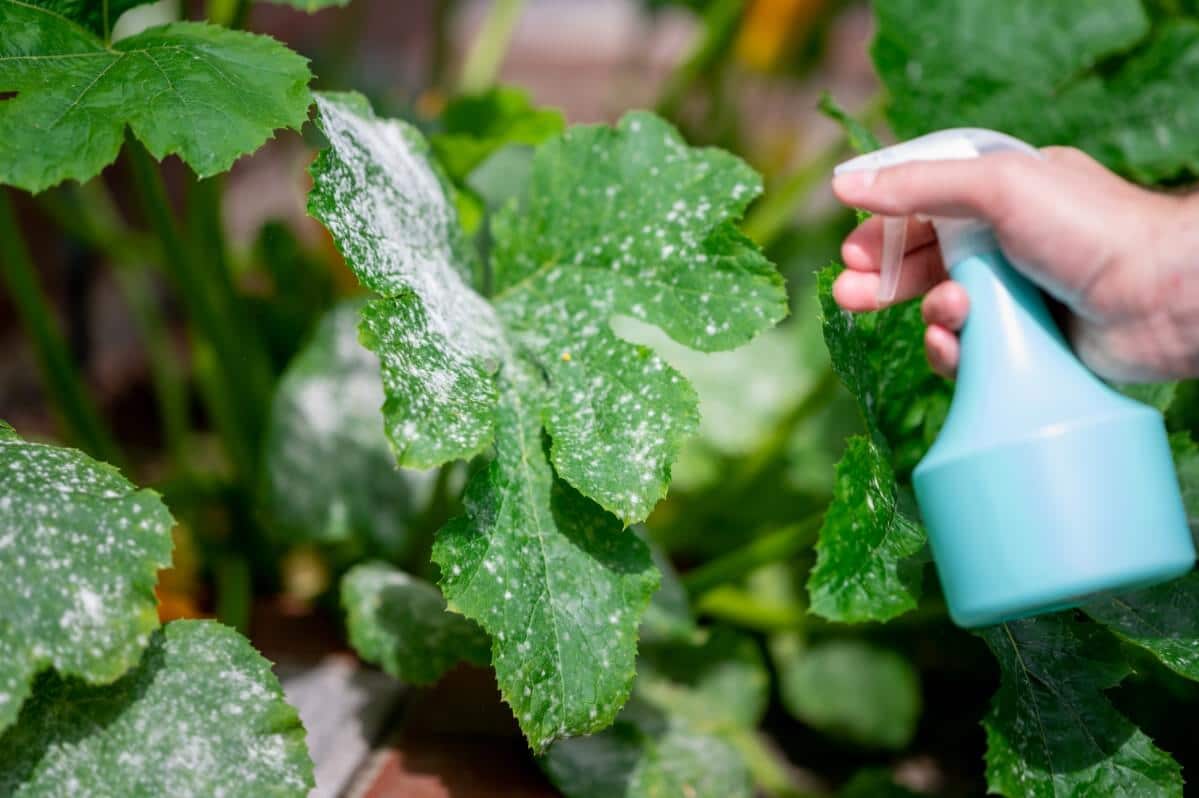 Zucchini plants are vulnerable to different pests and diseases, and failing to worry or pay attention to those is one of the biggest zucchini growing mistakes. Instead, you should frequently check your plants for signs of problems. Catching pests and diseases early makes it much easier to treat the issue.
Zucchini plants are vulnerable to fungal diseases like powdery mildew, and you might find bacterial wilt in some gardens. In addition, you might discover pests like cucumber beetles, squash vine borers, and squash bugs in your garden.
12. Not Taking Advantages of Blossoms and Leaves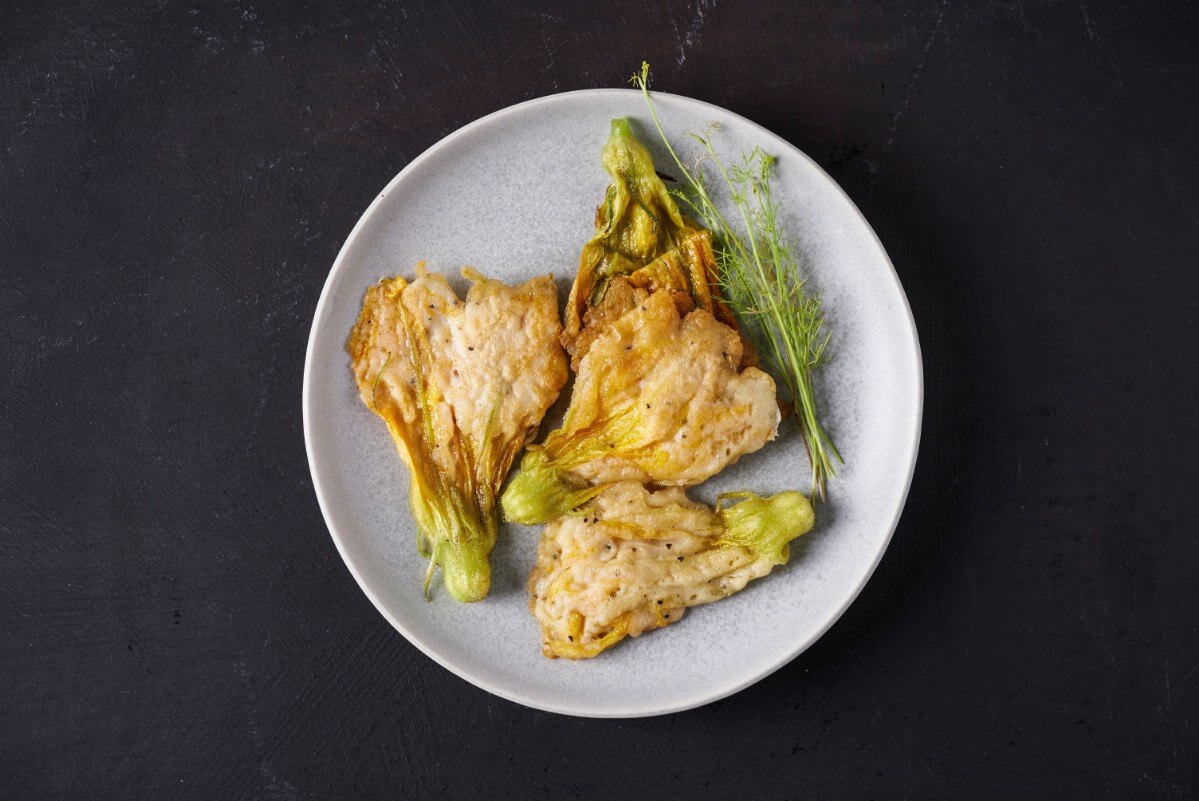 I bet you never considered taking advantage of the leaves and blossoms of the zucchini plant, but in different parts of the world, zucchini leaves are regularly cooked and enjoyed. These greens are tasty like the fruits!
Let's not forget about the blossoms - deep-fried zucchini blossoms, anyone?
That's right! Zucchini flowers are edible as well. Once the male flowers pollinated the female flowers, their job is done, and they're not needed on the plant anymore. At that point, you can harvest and eat them. Some like to stuff the flowers, while others pan fry zucchini blossoms.
You can find tons of recipes, so take advantage of this secondary harvest.
13. Harvesting Zucchini Too Late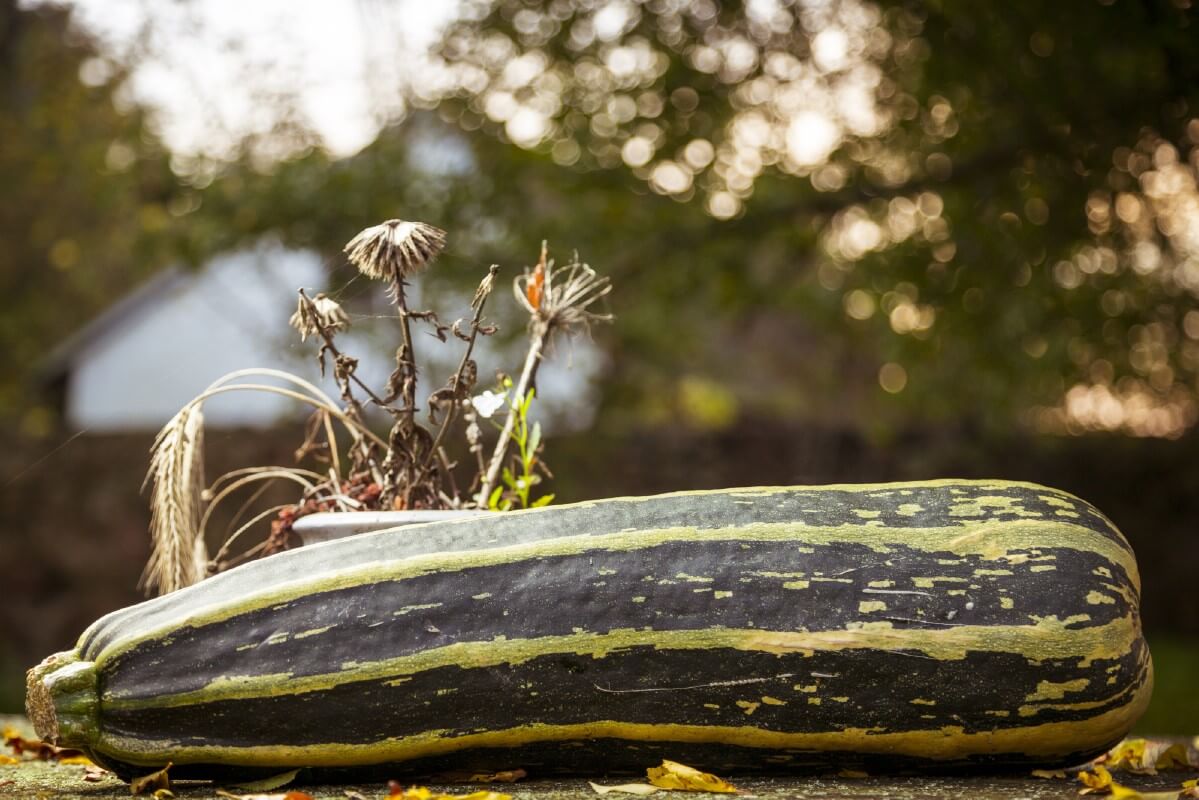 Summer squash plants are known for being prolific, and when the fruits start to set, you feel like you have so many that you cannot keep up. That's when you end up harvesting zucchini too late.
You might be tempted to let them grow longer on the plant, assuming that larger is better, but that's not the case with zucchinis. Instead, picking the fruits when they're small and tender is best for flavor and texture.
Large zucchinis have larger seeds that don't taste too good when you try to eat them, and they lose a lot of their flavor. Also, many become tough when they're larger.
If you notice that your zucchinis taste bland and watery, chances are you're harvesting the fruits way too late.
You might worry that picking them early will damage how much you get from the plant, but it won't, and your family will more enjoy the fruits. The plants tend to keep producing when you harvest them small.
14. Failing to Preserve Zucchini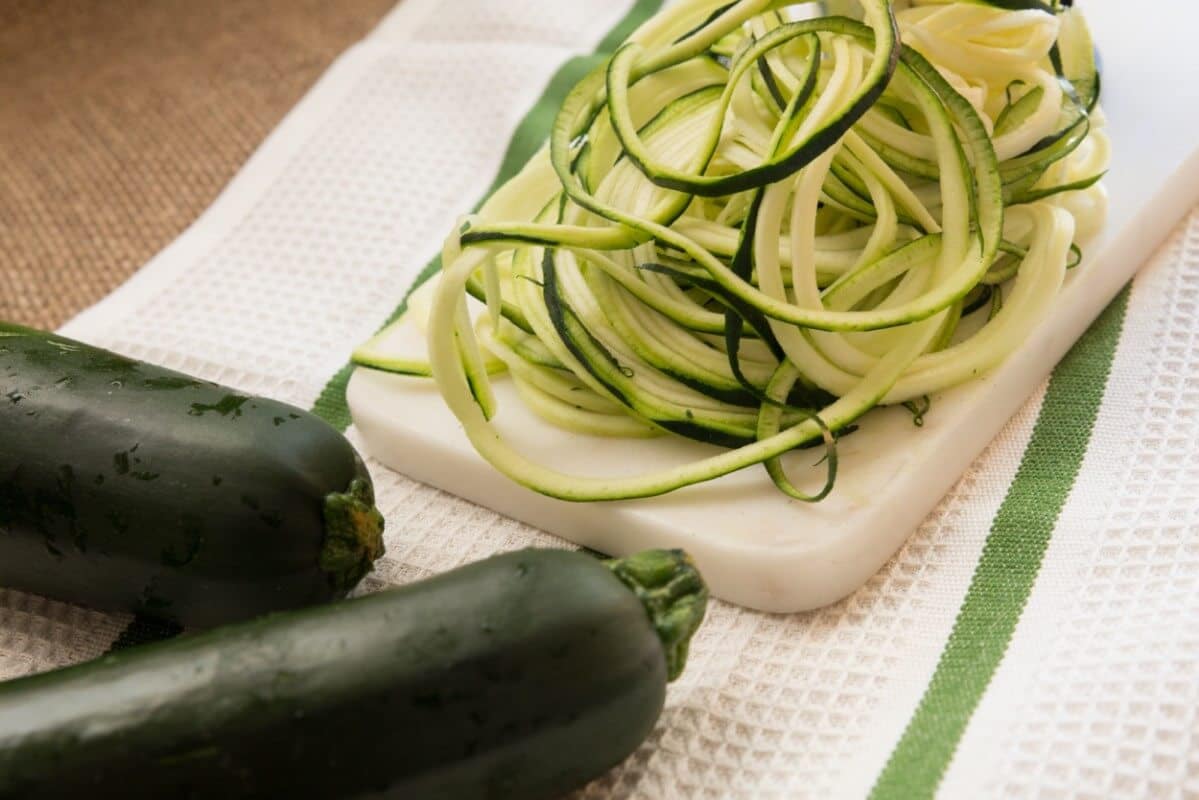 Everyone jokes that they're going to leave zucchini on their neighbor's porch because they end up with so many available, but you're making a giant zucchini growing mistake! You might not be able to eat them all fresh, but preserving zucchini should be a goal for you.
Despite what people think, there are multiple ways to preserve zucchini. Here are a few of my favorite.
Freeze shredded zucchini
Can cabbage and zucchini sauerkraut
Make zucchini salad
Can zucchini pickles and relish
Dehydrate zucchini into chips
These are just a few ideas!
15. Not Saving Zucchini Seeds
If you don't save your zucchini seeds, you're wasting money and not taking advantage of all your healthy plants have to offer.
Gardeners should save zucchini seeds that come from heirloom plants. Saving seeds has several benefits, starting with that you don't have to buy the seeds next year.
Also, saving seeds creates vigorous plants that handle growing in your climate well. They resist the diseases and pests in your region better, and after a few years of growing and saving seeds, you'll have plants that thrive in your garden.
Grow Zucchini This Year
When grown properly, zucchinis are a beloved plant that will produce dozens of fruits to enjoy throughout the summer. So don't make any of these zucchini growing mistakes, and you can be sure that your plants will thrive throughout the summer.