Everyone loves fresh strawberries in the springtime, but nothing will ruin your berry harvest like making one of these strawberry growing mistakes. These perennials will produce plenty of fruits if you know how to take care of your plants properly.
When I first began to grow strawberries, I made a lot of mistakes. I never fertilized, and I planted them in an area that received way too much rain runoff. The ground was soggy way too often, and my plants never produced as many strawberries as I hoped they would.
Jump to:
Now that I've learned how to grow strawberries properly, I won't be making the same strawberry growing mistakes. Healthy strawberry plants lead to more berries, and that means more strawberry jam for me!
14 Strawberry Growing Mistakes
1. Picking the Wrong Variety of Strawberries to Grow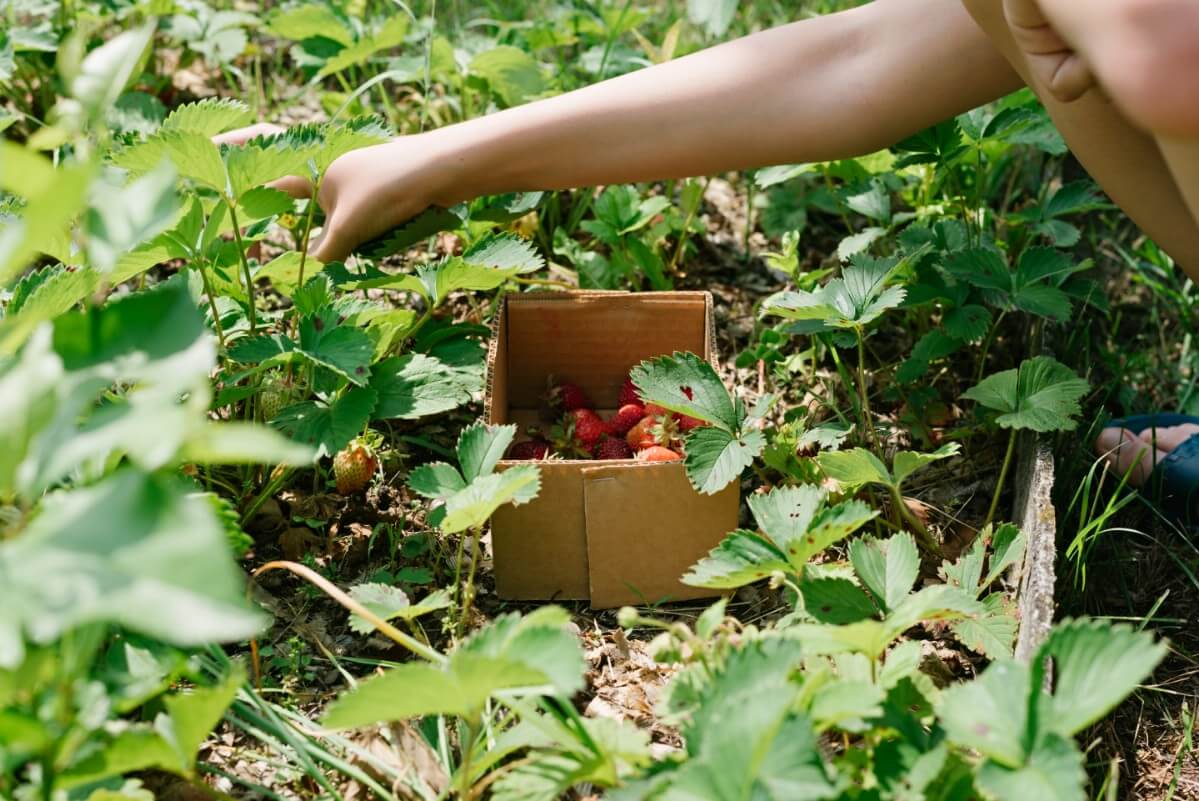 When you buy strawberries at your local garden nursery or from an online nursery, you need to make sure you understand the different strawberry varieties. Each variety is different, producing the berries various times throughout the year and growing better in different climates.
Here are the three varieties of strawberries:
June-Bearing Strawberries: This type of strawberry plant produces many berries over a short period, typically three to four weeks. The berries ripen in June, and you'll only get one harvest per year.
Ever-Bearing Strawberries: These plants produce a large harvest of berries in the spring and fall, so you get two crops, but the berries tend to be smaller than June-bearing strawberry plants.
Day-Neutral Strawberries: This strawberry plant produces berries from the spring until the first frost in the fall, but the yield isn't large. This variety is best for fresh eating rather than preserving.
2. Growing Strawberries in the Wrong Area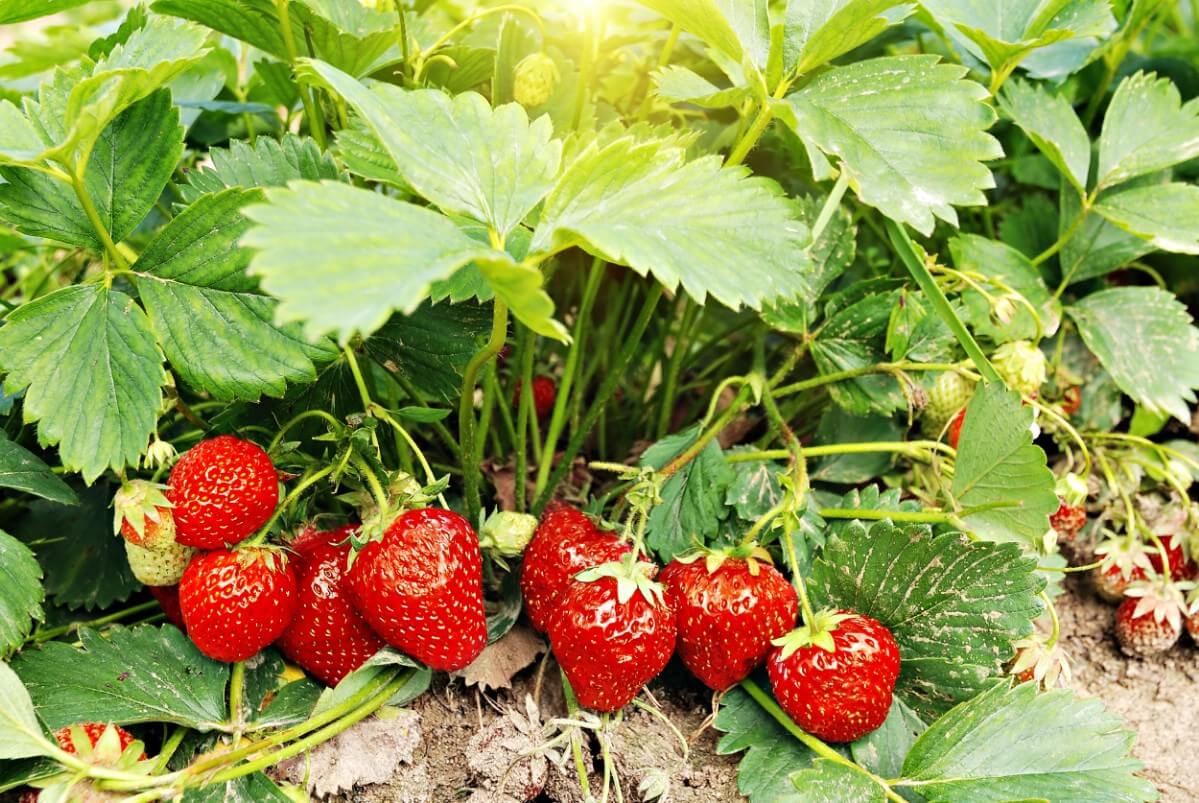 One of the most common strawberry growing mistakes is planting them in the wrong location in your garden. If you want your plants to produce the optimal amount of berries, you have to give them the best shot.
The location that you pick to grow strawberries needs to receive six to ten hours of direct sunlight per day and have well-draining soil. The plants need to stay moist, but if the soil is soggy or the roots end up water-logged, then your plants will die.
3. Avoid Planting Where Certain Veggies Grew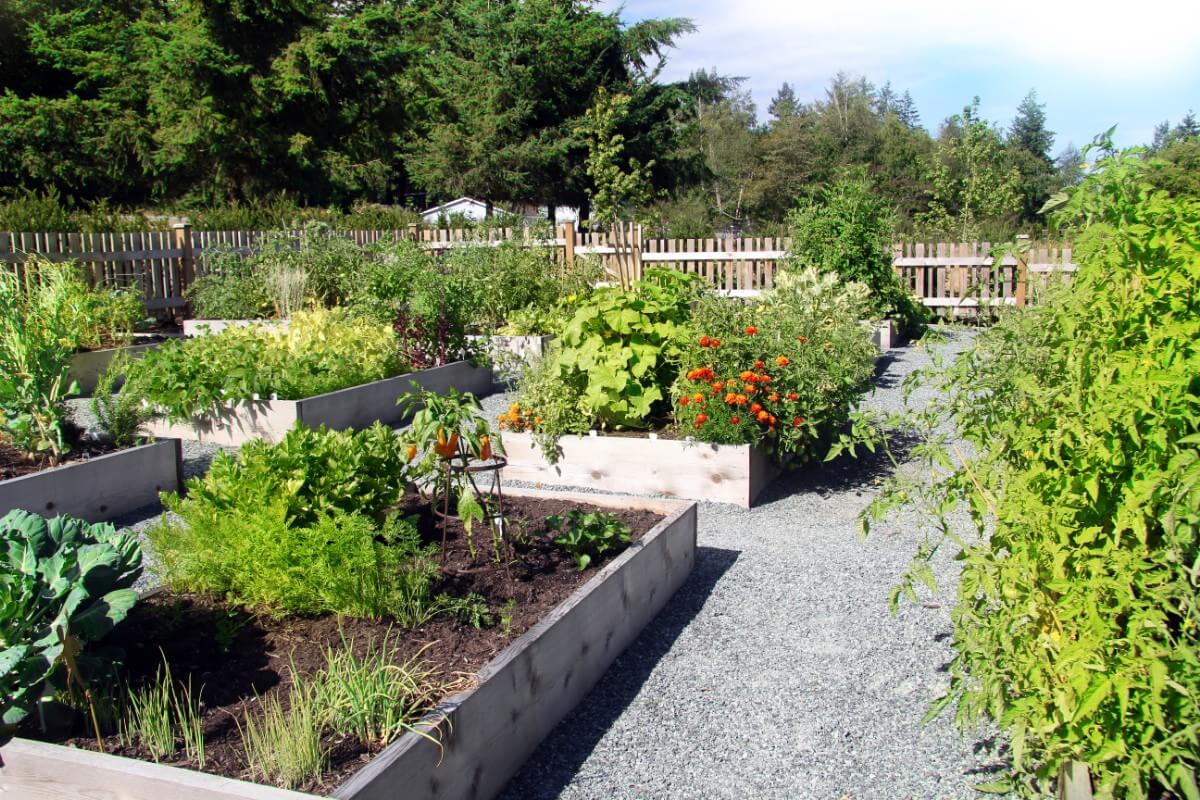 When picking your new strawberry bed location, avoid planting in soils that contained eggplants, peppers, potatoes, or tomatoes recently. These plants tend to host diseases that strawberry plants are vulnerable to, such as the fungi that cause Verticillium rot.
Using crop rotation is a vital part of vegetable gardening, so you should keep track of where you grow what plants every year. This helps ensure you don't accidentally plant things in the wrong area.
4. Adding Too Much Compost to Your Garden Beds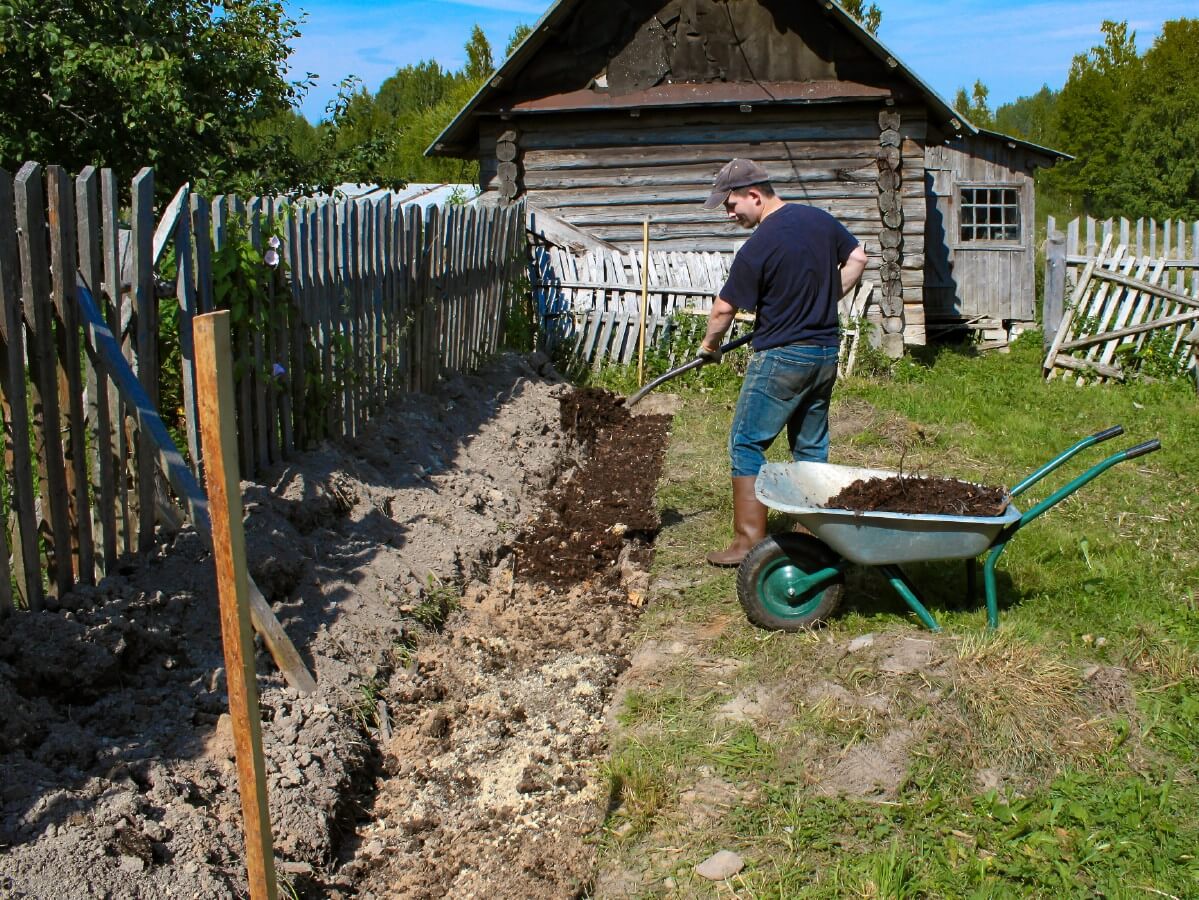 Every gardener adds compost to the soil before planting, but adding too much compost is a mistake often made by new gardeners. Compost contains a lot of salt, and for strawberry plants, this is more harmful than helpful. Their roots are sensitive to salt, so your plants will suffer if you add too much compost.
The best type of compost for strawberries is leaf compost because it has woodier content, containing less salt.
When you amend your garden beds before planting in the spring, add a one to two-inch layer of compost, and make sure to mix it into your soil thoroughly. Any more than this will damage your plants.
5. Planting Strawberries Too Deeply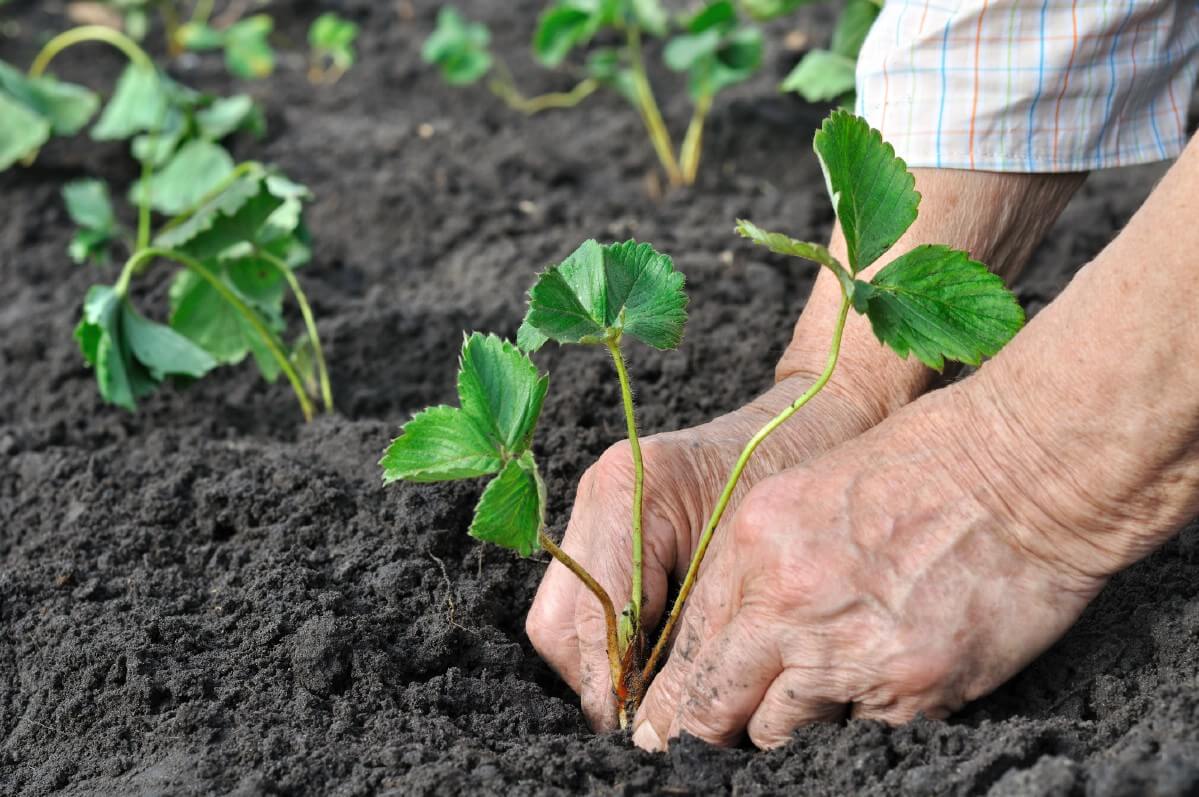 When you're planting strawberry plants, you want to make sure you do so at the correct depth. If they're planted too shallow, the roots start to dry out, but the roots rot if they're too deep.
You should plant strawberry plants with the crown above soil level. You don't want to bury the crown; when planting, hold the crown in your hand and make sure it doesn't get buried for best results.
6. Not Mulching Around Your Strawberries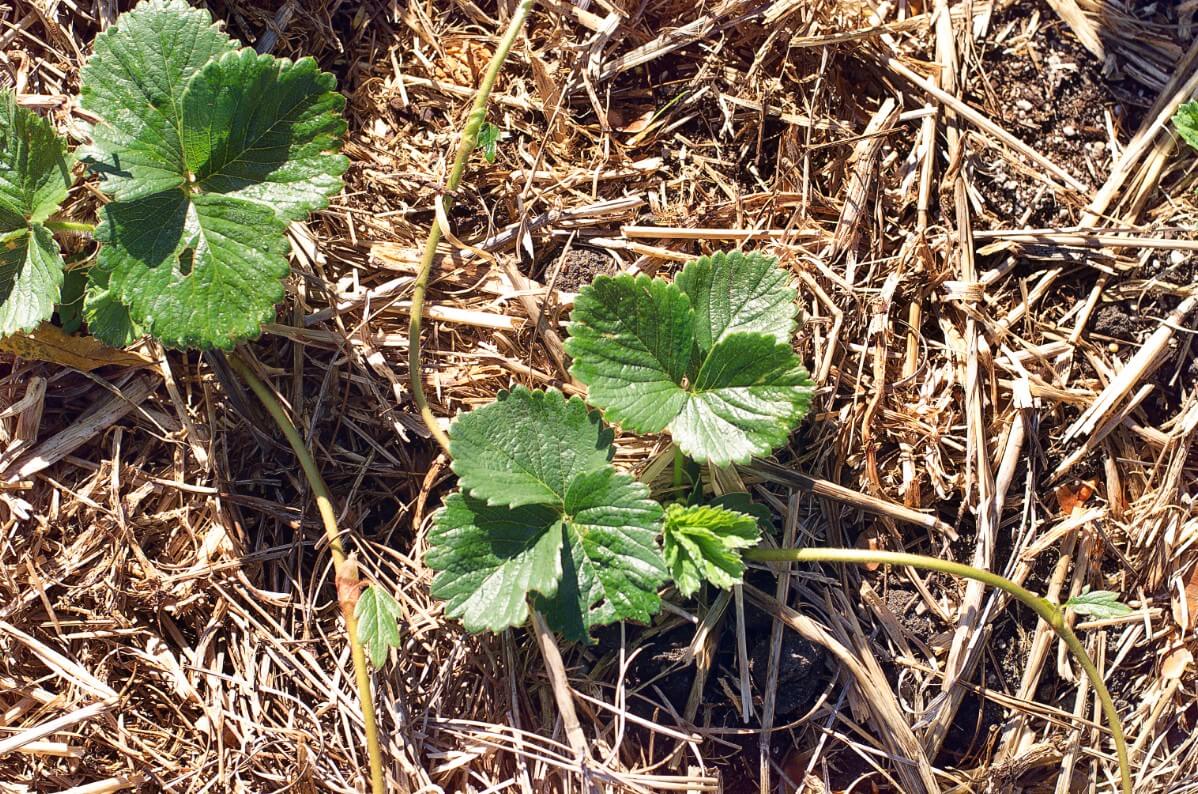 You need to make sure you mulch around your strawberry plants; failing to do so is one of the first strawberry growing mistakes that gardeners make. Mulch serves several purposes, lie protecting the roots, suppressing weed growth, and retaining soil moisture.
Organic mulch is the best option for strawberries because they decompose into the soil, adding nutrients that your plants need for ideal growth. A few options for organic mulches include:
Straw
Dried Leaves
Wood Chips
Wood Bark
Grass Clippings
Compost
7. Failing to Give Strawberries Enough Water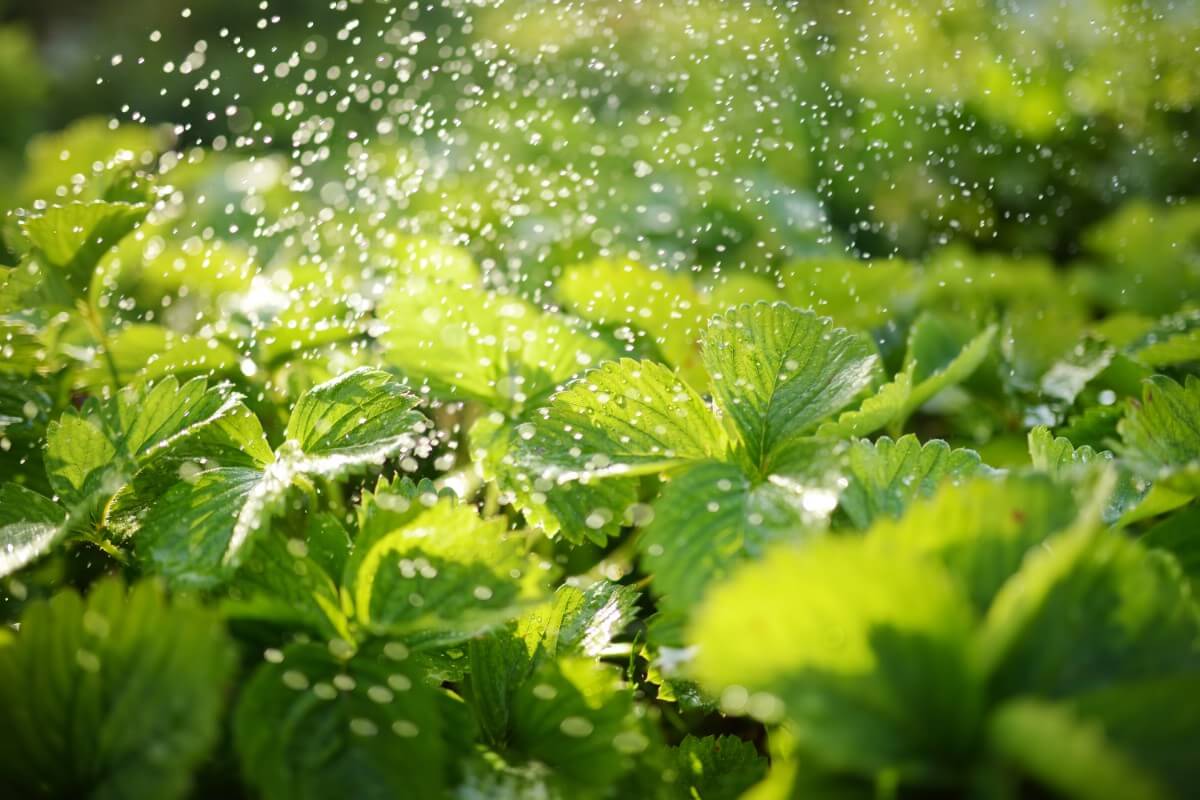 Strawberry plants are thirsty, especially when they're forming their root systems and developing fruits. It's essential to provide your plants with a good water supply to help them grow their leaves, flowers, and fruits. Until your plants are larger, regular waterings are essential for the growth of the plant.
Once your plants are established, you still need to keep the soil evenly moist starting in the spring until the plants are finished fruiting. Depending on the type of strawberries you grow, that might be six weeks, or it might be your entire growing season. This is particularly important if you want your plant to produce large fruits.
8. Watering Incorrectly
Not only is failing to water enough a problem but watering incorrectly is also an issue. There are a few things that you should know.
First, make sure you don't water daily because it increases the likelihood that you'll overwater your plants. Your goal is to water your plants well one to three times weekly to maintain adequate moisture. Consistency matters, so try to water on a schedule and keep track of how much rain your plants receive as well.
Then, make sure you water at the base of the plants. Like other plants, watering the foliage increases the risk of your plants contracting diseases. You don't want that to happen. Many gardeners install soaker hoses or drip irrigation to keep their strawberry beds watered.
9. Not Pinching Off Flowers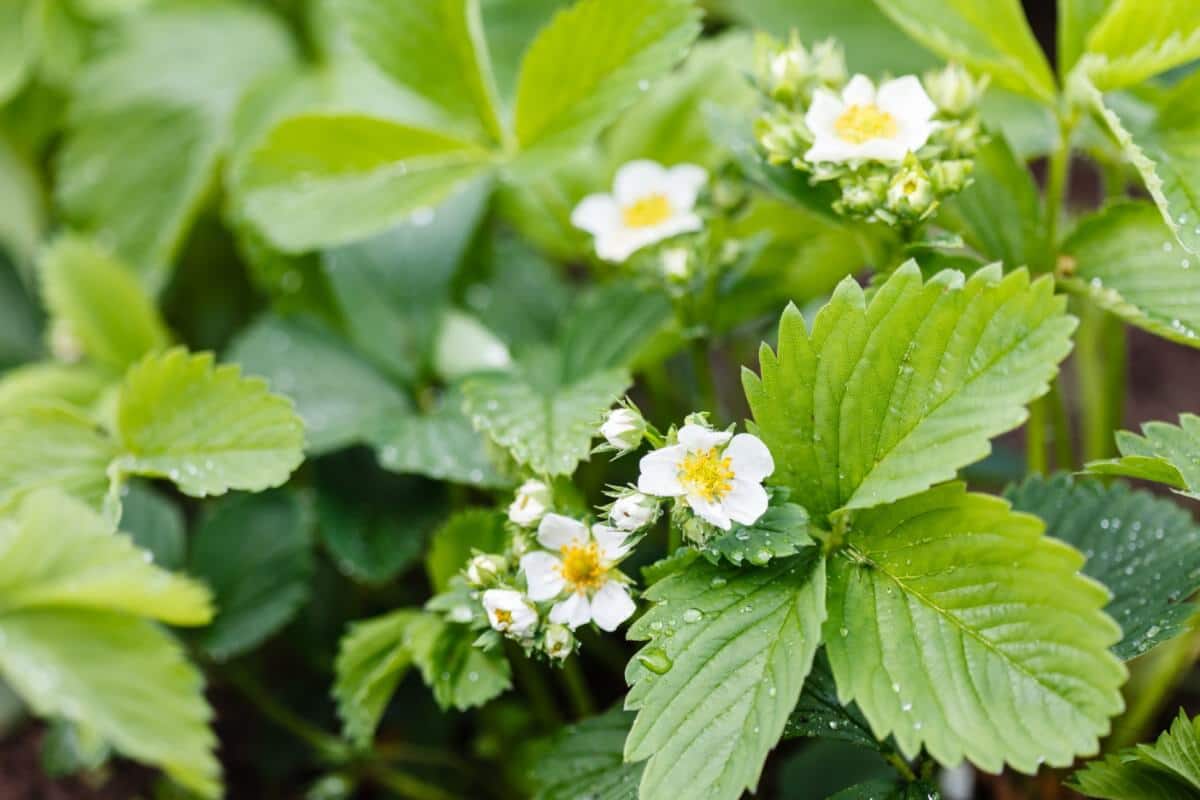 If you're growing June-bearing strawberry plants, it's essential to pinch off flowers during the first year. You won't receive a harvest, so it's hard to remove the flowers. Those are flowers, but when you pinch them off, they send a message to the plant to move energy towards growth rather than fruiting.
10. Not Removing the Runners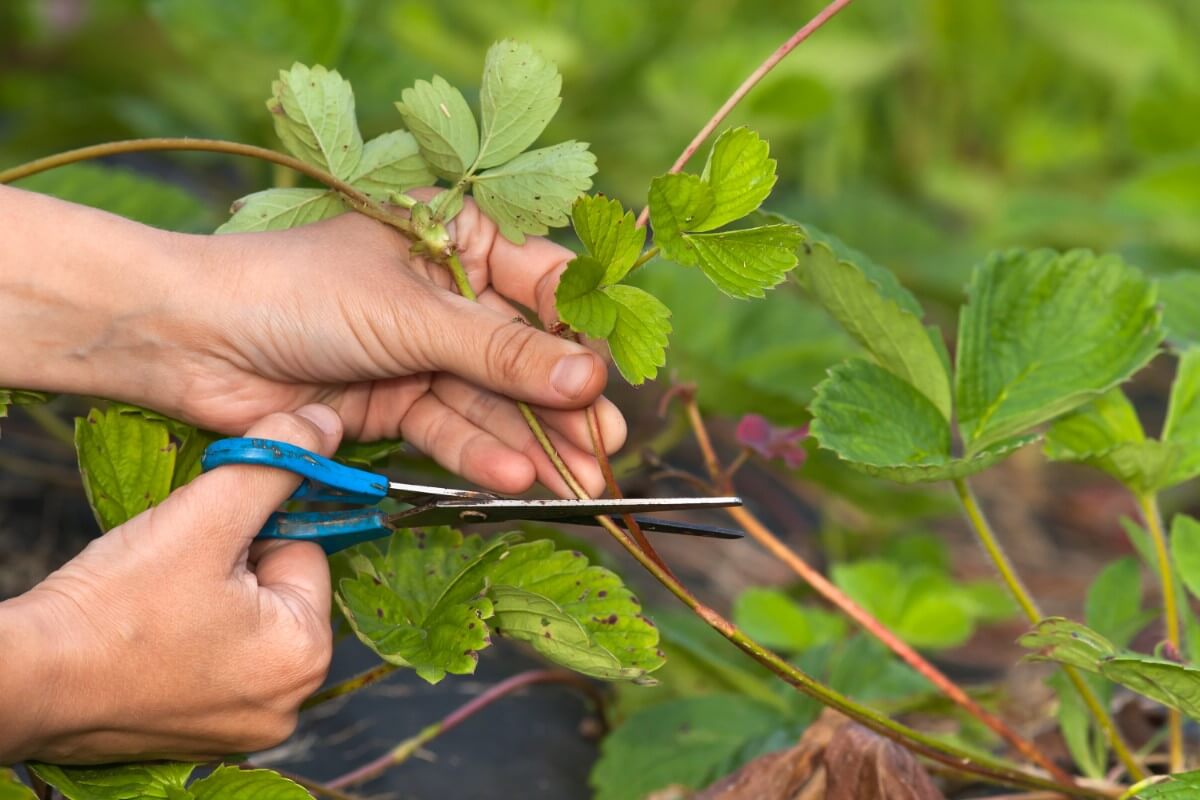 It's tempting to keep all runners; runners are new plants, so why wouldn't you want new plants in the following years?
The problem with runners is that the new plants take energy from the mother plant, causing you to receive fewer and small strawberries during the growing season. You shouldn't allow more than three runner plants per mother plant in total, or you'll end up with growth problems.
11. Forgetting to Remove Old Leaves After Harvesting
You should always remove old foliage from your strawberry plants. Leaving it there is one of the common strawberry growing mistakes, but failing to remove these leaves reduces the plant's overall strength and prevents new leaves and fruits from developing.
Once your harvest is over for the year, cut off any old leaves; it might be down to the center. Remove all the tendrils and dispose of the foliage. This is particularly important if you notice that some of the leaves are diseased.
12. Not Watching for Pests and Diseases
Strawberry plants are prone to a range of pests and diseases, and failing to watch for those is one of the big strawberry growing mistakes. If you have too much rain or overwater your plants, strawberry plants suffer from various diseases.
You should always carefully examine your strawberry plants for signs of a problem. Catching a disease or pest problem early gives you the best chance to treat the issue.
This is an easy mistake not to make, so pay close attention to your plants.
13. Fertilizing Too Much in the Spring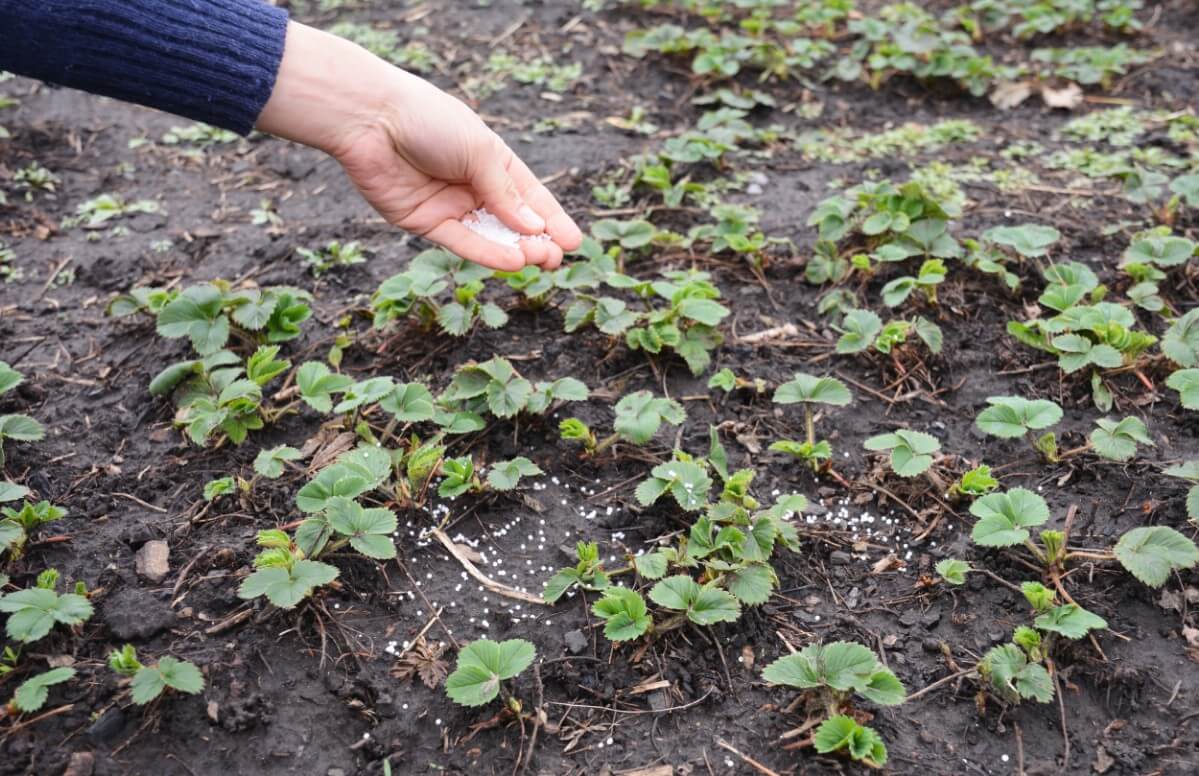 Applying too much fertilization in the spring might seem like an excellent way to increase your fruit yield, but it decreases how much fruits your plants will produce. Instead of flowering and fruiting, the plant produces huge leaves, so you end up without as many fruits as you should have.
That's disappointing.
If you're growing June-bearing strawberries, you should fertilize them after the harvest with a fertilizer designed for berry bushes in the summer. If you just planted berry bushes in the summer, wait until the first new leaves appear and fertilize then because the roots are established and able to absorb the fertilizer.
Growing ever-bearing requires more fertilization. It's recommended to give your berry plants a small amount of fertilizer every two to three weeks, but if you're growing strawberry plants in containers, they might need to be fertilized weekly.
14. Neglecting Your Strawberry Plants
The last of the strawberry growing mistakes you don't want to make is neglecting your plants. Strawberries are perennial plants, and because of that, many gardeners fail to give them the same level of care they provide to annual plants.
That's a mistake.
Strawberry plants thrive on regular, adequate care. The more care that they receive, the better they'll grow and the more berries they'll produce for you. In the end, that's what you truly want - tons of berries - so treat your strawberry plants with as much TLC as possible.
Start Growing Strawberries This Year
If you've avoided growing strawberries, now is the time to start. Strawberries are one of the easiest fruits for beginners to grow. If you know the strawberry growing mistakes ahead of time, it increases the likelihood of having successful, thriving plants.