Becoming more eco-friendly is a learning process that can affect all aspects of your life. From unplugging electronics when they're not in use to switching to reusable coffee mugs, there are many ways to reduce your impact on the environment. And home gardeners can do a lot to make more sustainable choices too.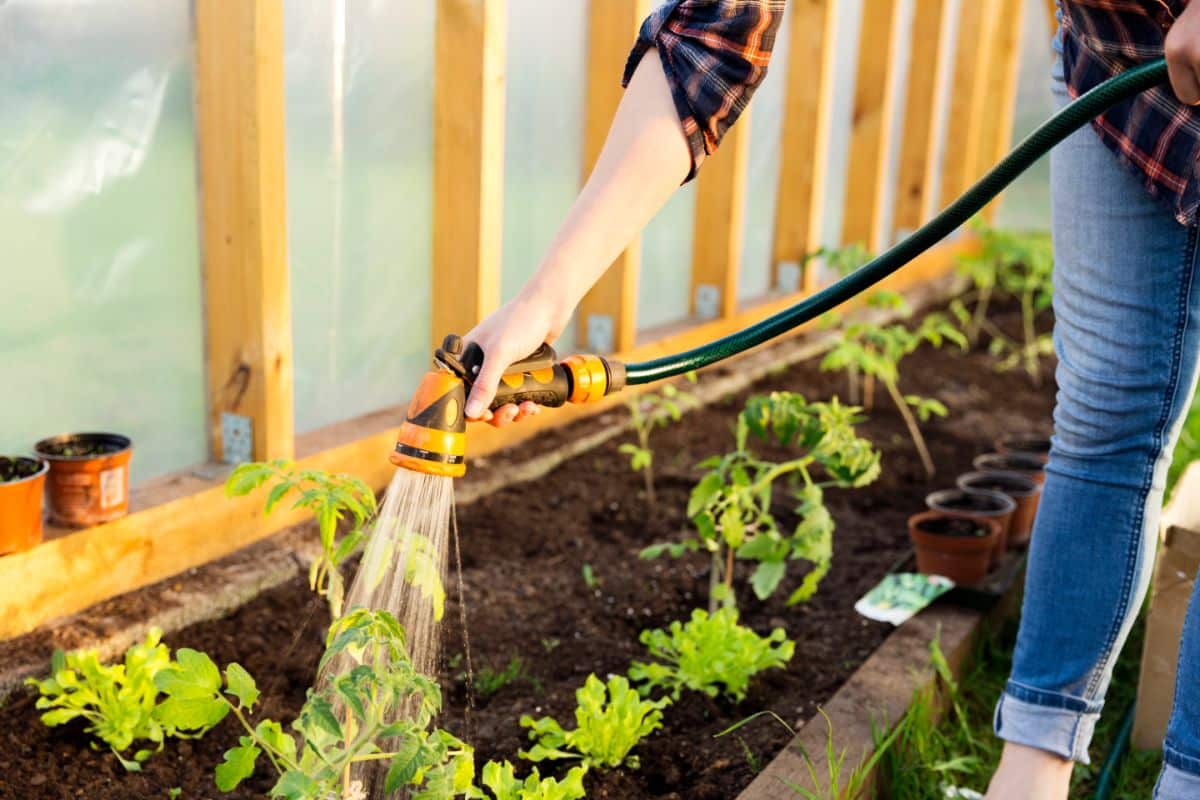 Water waste from lawns and gardens is a significant problem today, and it's caused by using inefficient sprinkler systems, poor soil, non-native plants, and other factors. Learning how to reduce the amount of water your garden needs is an important way to limit your environmental impact, but it can also save you money and time.
Below are some of the top ways to reduce water usage in your garden and simplify your gardening tasks. Once you make the switch to these eco-friendly methods, you'll appreciate how much money and time you can save in your garden too!
Jump to:
12 ways to conserve water in your lawn and garden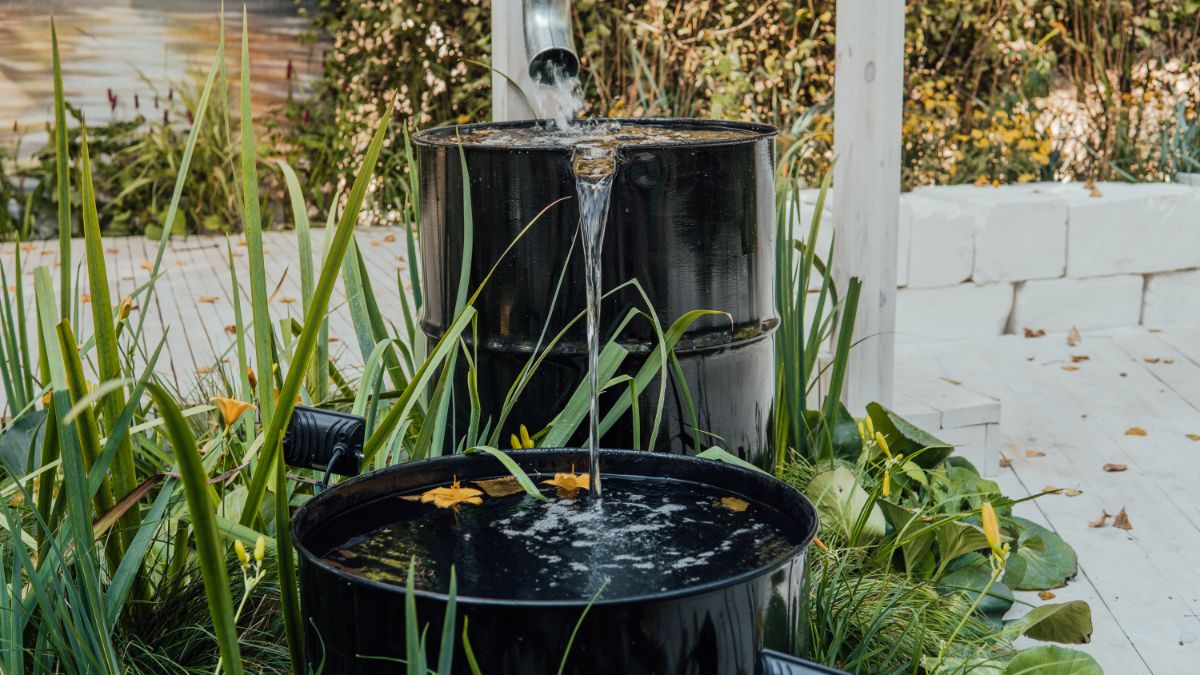 From choosing the right plants and gardening tools to understanding more efficient ways to garden, there are a lot of different ways to reduce your water usage. Below are some of our top suggestions, but feel free to get creative with other ways to reduce your lawn and garden's watering needs.
1. Build your soil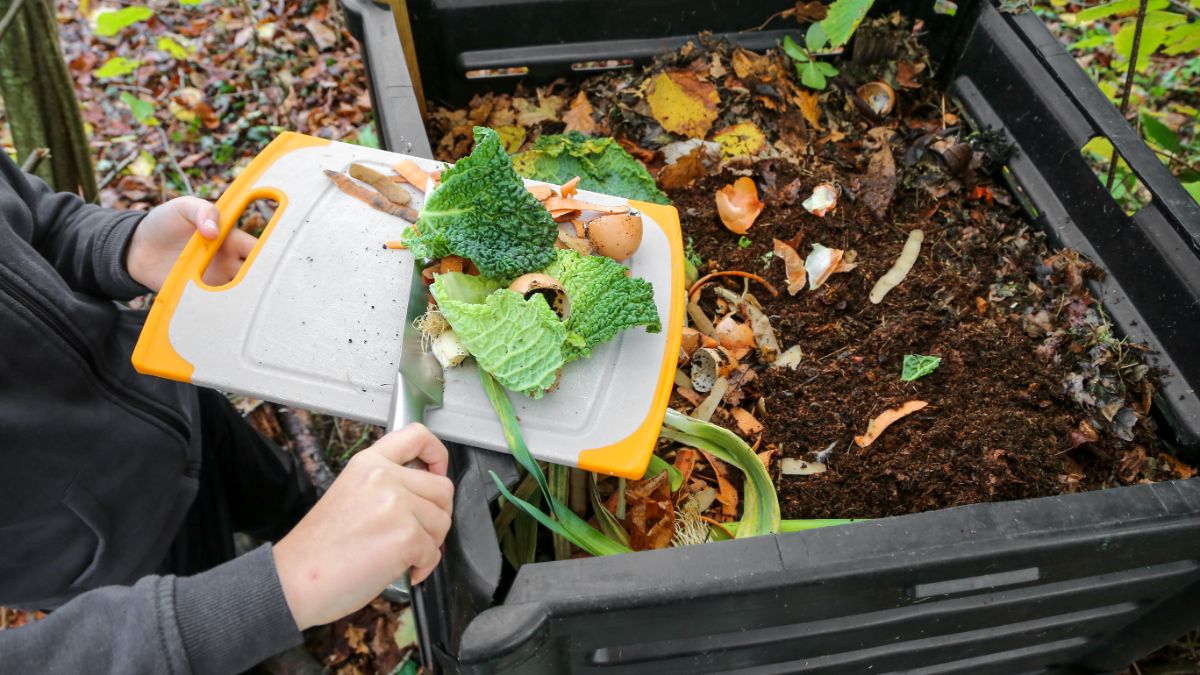 Healthy soil can hold water and support plant growth, while poor or sandy soil can be prone to runoff and leaching and doesn't retain water well. For this reason, one of the single best ways you can use water more efficiently on your property is to build your soil.
Mixing organic matter, such as compost, aged manure, or leaf mold, into your soil will help it to hold on to water better and reduce the amount of water you need to add to your lawn and garden. You can amend your garden soil by adding 2 to 4" of compost to your beds and then mixing it into the top few inches of earth. Topping off your soil with a bit of compost annually will help replenish your garden and maintain your soil structure and health.
2. Choose the right plants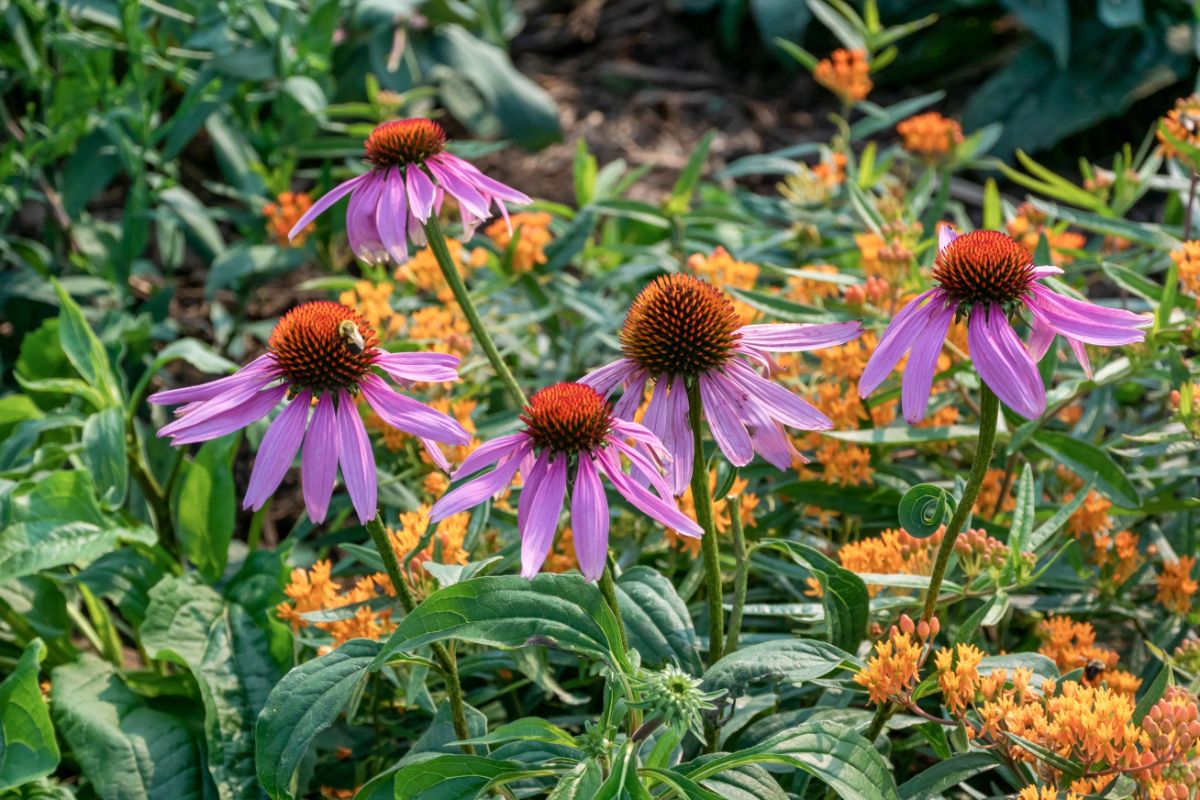 Native plants are best suited for your local growing environment as they have naturally evolved and adapted to the weather patterns and climate in your region. As a result, these plants are generally lower maintenance than non-native plants and have less demanding watering needs.
When choosing plants for your garden, look for native varieties as often as you can. The National Wildlife Federation has a helpful search tool that allows you to find the best native ornamentals based on your zip code.
To get you started, some popular native plants that have lower-than-average watering needs include:
Goldenrod
Joe Pye weed
Yarrow
Butterfly weed
Black-eyed Susan
Purple coneflower
Wild indigo
Wild bergamot
Asters
Ninebark
Winterberry
3. Add mulch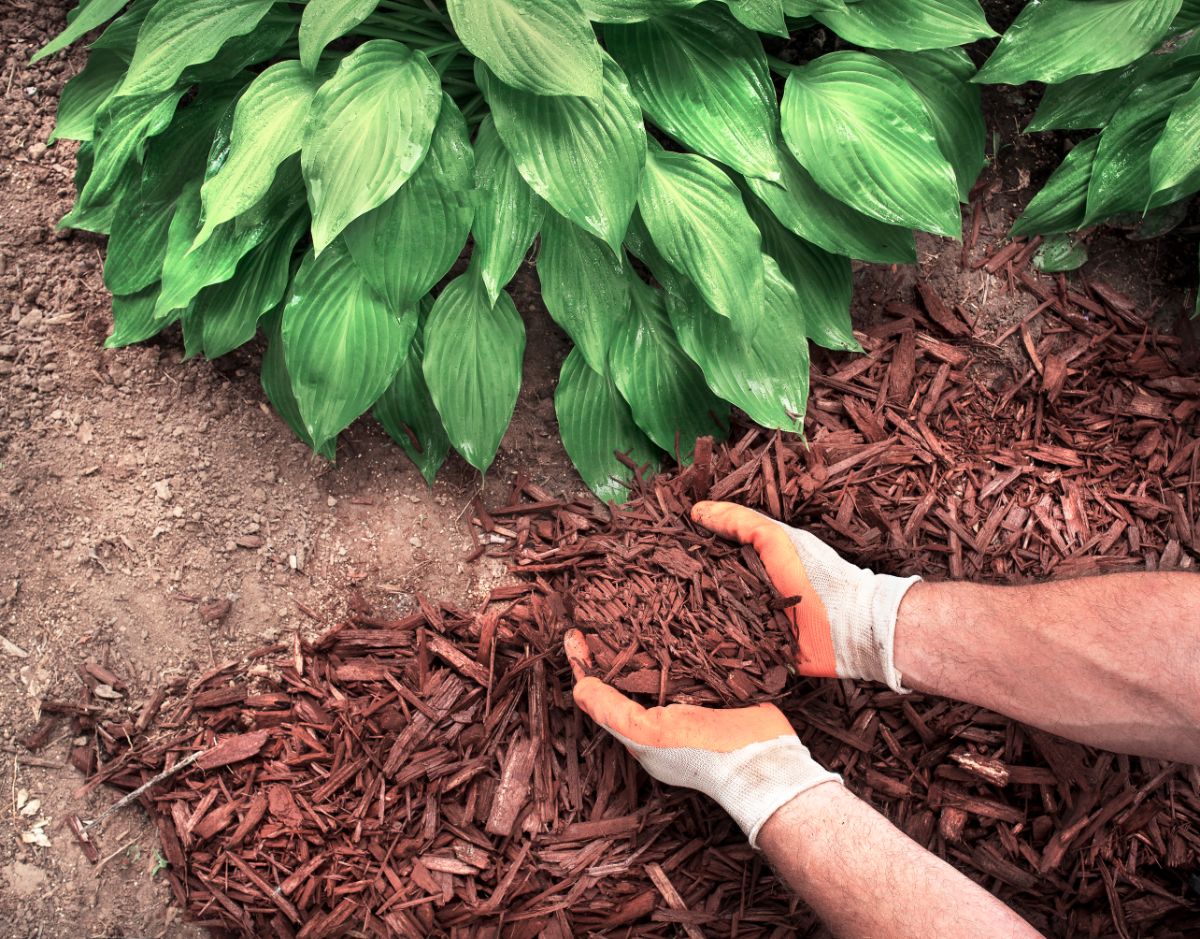 Organic mulches spread over garden beds will help to suppress weed growth, insulate your soil, and slow evaporation rates. This works to conserve water in your garden and cut down on how often you need to water your plants.
For best results, opt for organic, natural mulches, such as compost, chopped autumn leaves, salt marsh hay, or weed-free straw for vegetable gardens. Bark mulch, wood mulch, or pine needle mulch are all well-suited for ornamental beds.
When applying mulch, aim to spread about 2 to 4" of mulch around your plants. Also, be sure to keep a bit of distance between your mulch line and your plant stems to avoid issues with stem rot or plant tissue burn.
4. Try out drip irrigation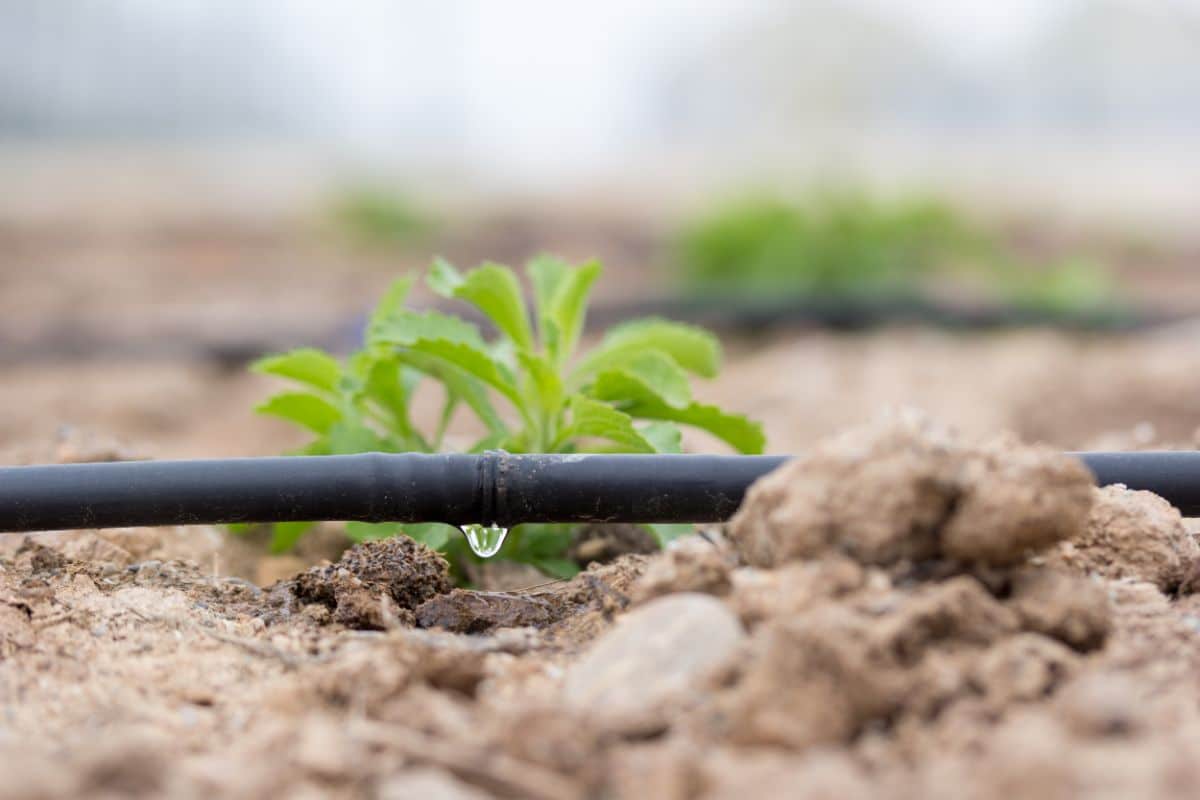 Sprinkler systems are very wasteful and lose a lot of water to overspray and evaporation. Additionally, because they water the entire garden instead of select areas, sprinkler systems can also water unwanted weeds and promote their growth.
Drip irrigation systems, on the other hand, direct water right where it's needed: to plant roots. Because the water flows straight to the soil line, less water will be lost to evaporation, and you won't accidentally be watering weeds either!
5. Use a timer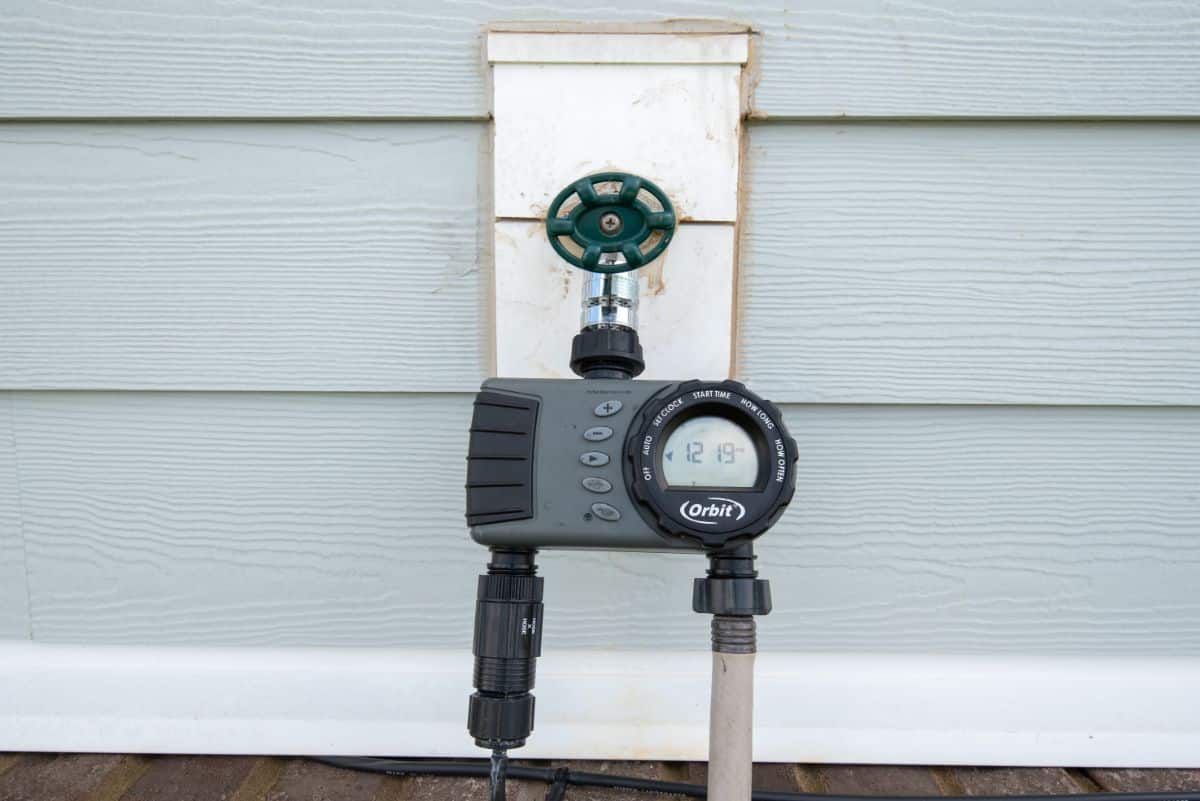 Make your drip irrigation system even more efficient by adding a timer. Timers will help to regulate your lawn and garden care, so you won't need to guess how much water your garden needs at any given time. What's more, by calculating how much water your garden needs, you can program your drip irrigation timer to water your plants for just a few minutes a day, limiting water waste significantly.
6. Follow a schedule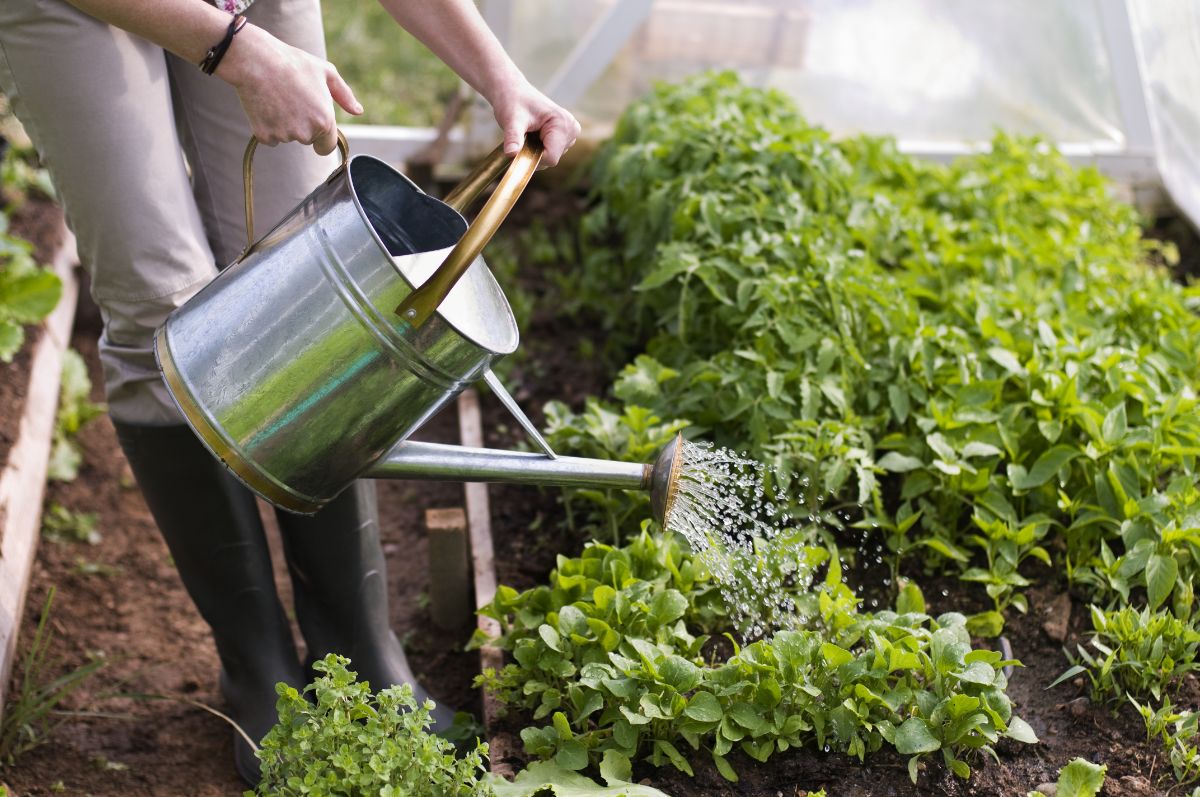 Watering your garden regularly will keep your soil healthy and prevent it from drying out. Very dry soil is prone to "hard panning," which causes water to run off quickly before it can be absorbed by the soil. Sticking to a watering schedule will prevent this water waste by insuring that your soil structure is ready to absorb water when you want to apply it.
7. Water at the right time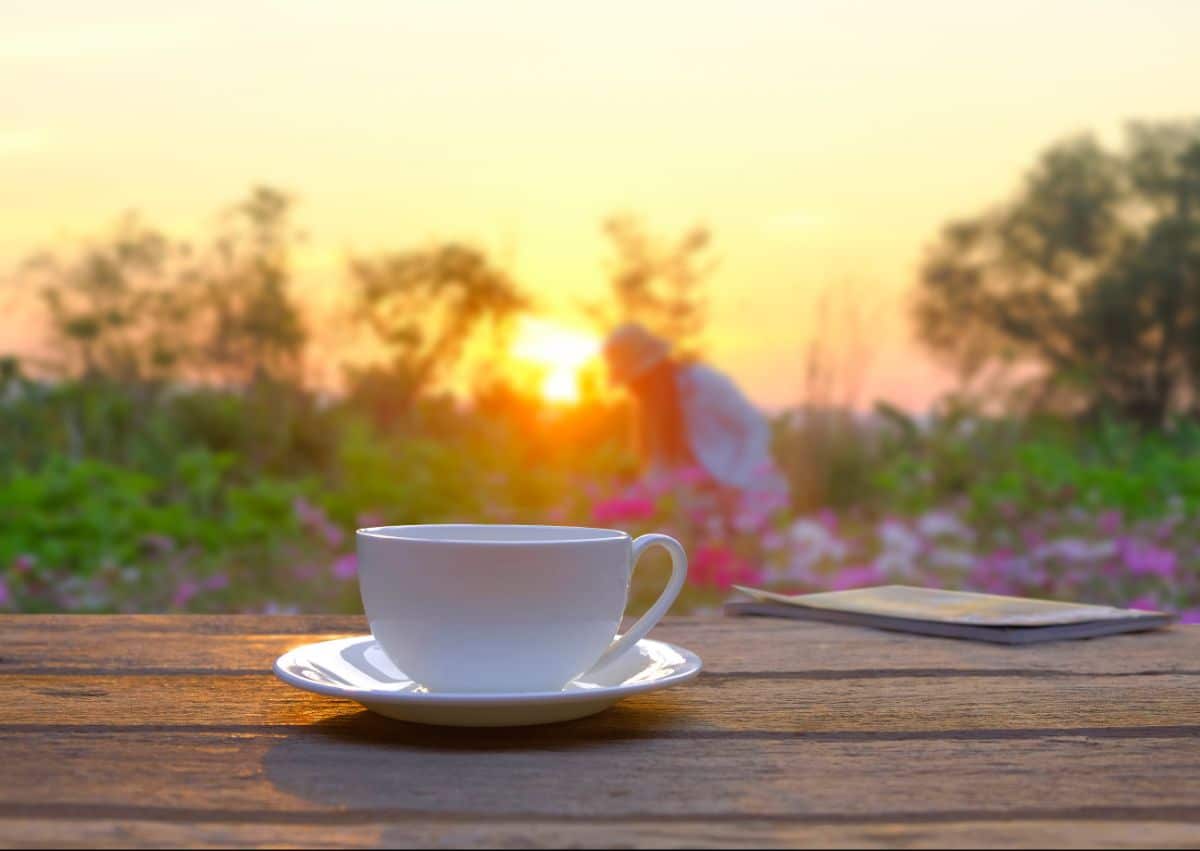 Morning watering is recommended for a number of different reasons, but it can also help conserve water in your garden. Watering in the morning will give your plants more time to absorb water before the heat of the day sets in. This means that less water will be lost to evaporation than if you water when the sun is straight overhead.
Watering your garden in the morning is also important for plant health as water can cause leaf burn or splotching in bright sun or mildew issues when applied later in the day.
8. Give plants a deep drink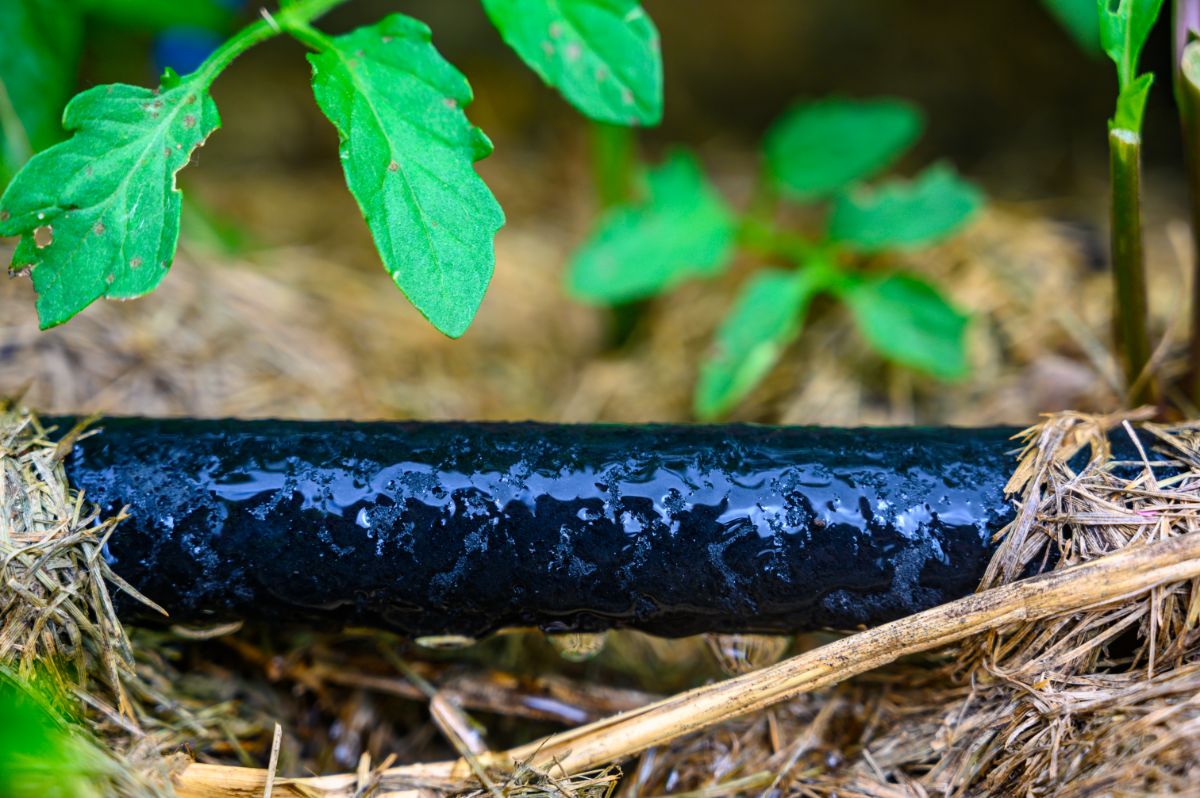 Watering your plants slowly and deeply will help soil to absorb water and reduce the chances that water will run off your garden beds and be wasted. Watering plants deeply also encourages plant roots to grow down into the soil, which results in healthier, sturdier plants that are better able to resist drought and heavy winds.
9. Weed often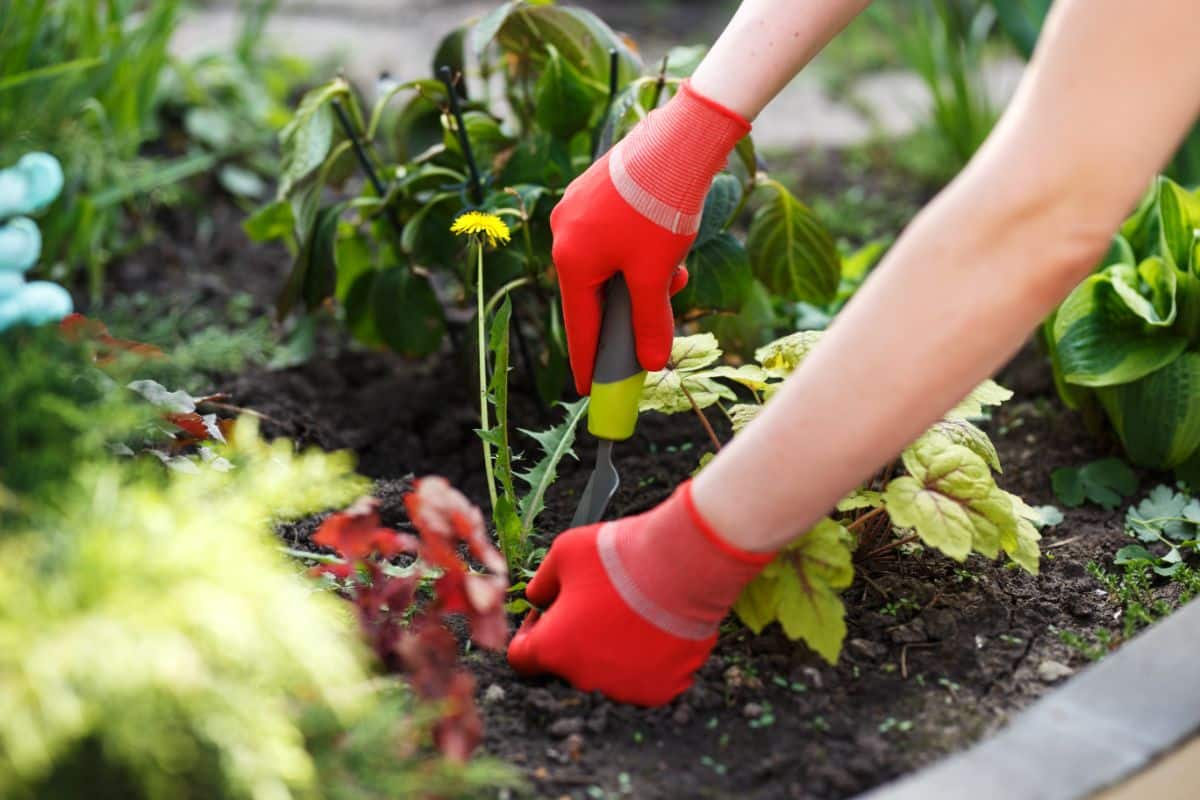 Weeds aren't just an eyesore. They can also contribute to water waste in your garden by absorbing water that was intended for your lawn and other plants.
Keeping on top of weeding can reduce your garden's water needs and prevent waste. Combined with mulching and drip irrigation, regular weeding over the course of a season can drastically diminish weed issues in a backyard garden so they are less of a problem in future seasons.
10. Swap out your grass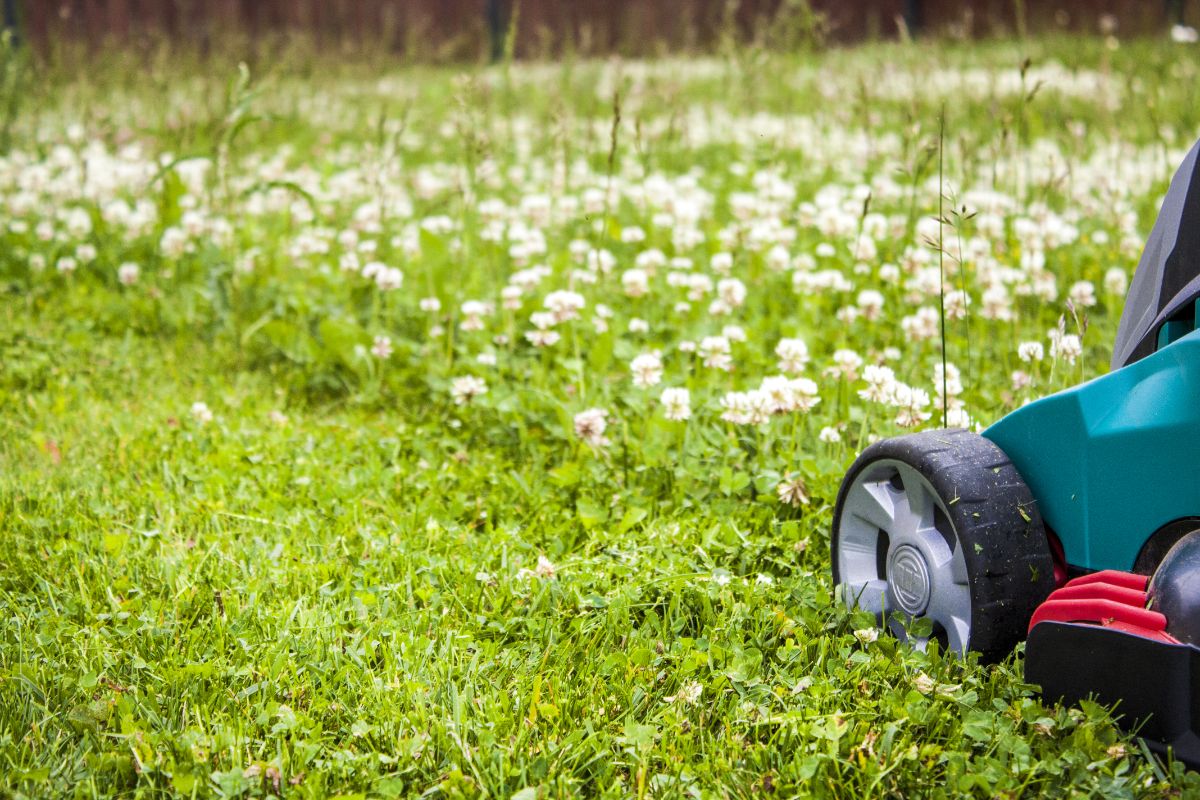 Most types of lawn grass are not native and are not well adapted to local growing regions. As a result, grass lawns often need a lot of extra care, including regular watering, to keep them looking their best. In fact, it's estimated that in urban areas of the United States, about 30 to 60% of fresh water is used to irrigate grass lawns.
Swapping out your turf grass for a more eco-friendly, drought-tolerant lawn is one way to reduce your water consumption permanently. Clover lawns, for example, are more drought resistant than grass lawns and require less water. Replacing your lawn with stones or hardy native perennials is another excellent way to reduce your watering needs.
11. Save rainwater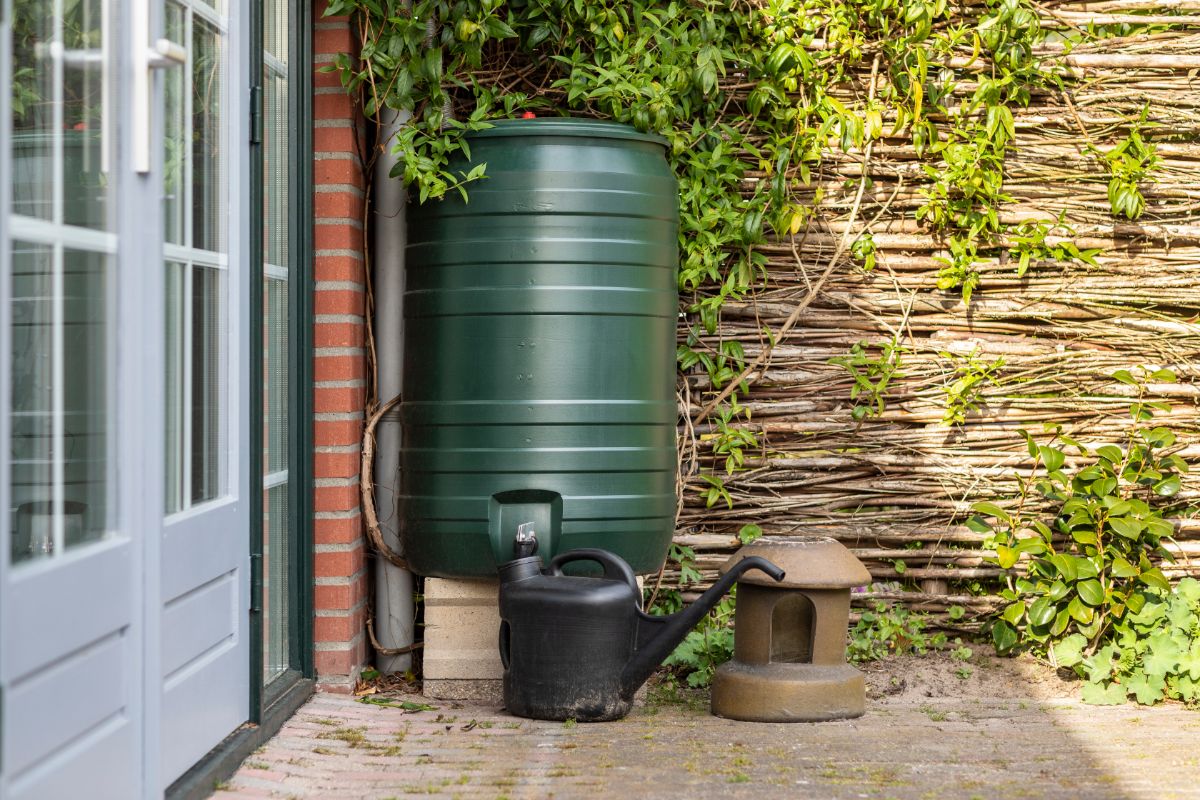 Collecting rainwater for lawn and garden use just makes sense. It's an economical way to save on your water bill and use what nature provides, so rain doesn't go to waste.
Rain can be collected in something as simple as a bucket; however, connecting a rain barrel to your home's downspout tends to be the most efficient method. Rain barrels collect water straight from your roof and often contain a handy spigot or hose for easy water dispersal.
If you want to start collecting rainwater, be sure to check your local ordinances, as it is not legal in all areas. Also, remember that rainwater is to be used for your garden, and it is not potable.
12. Mow less often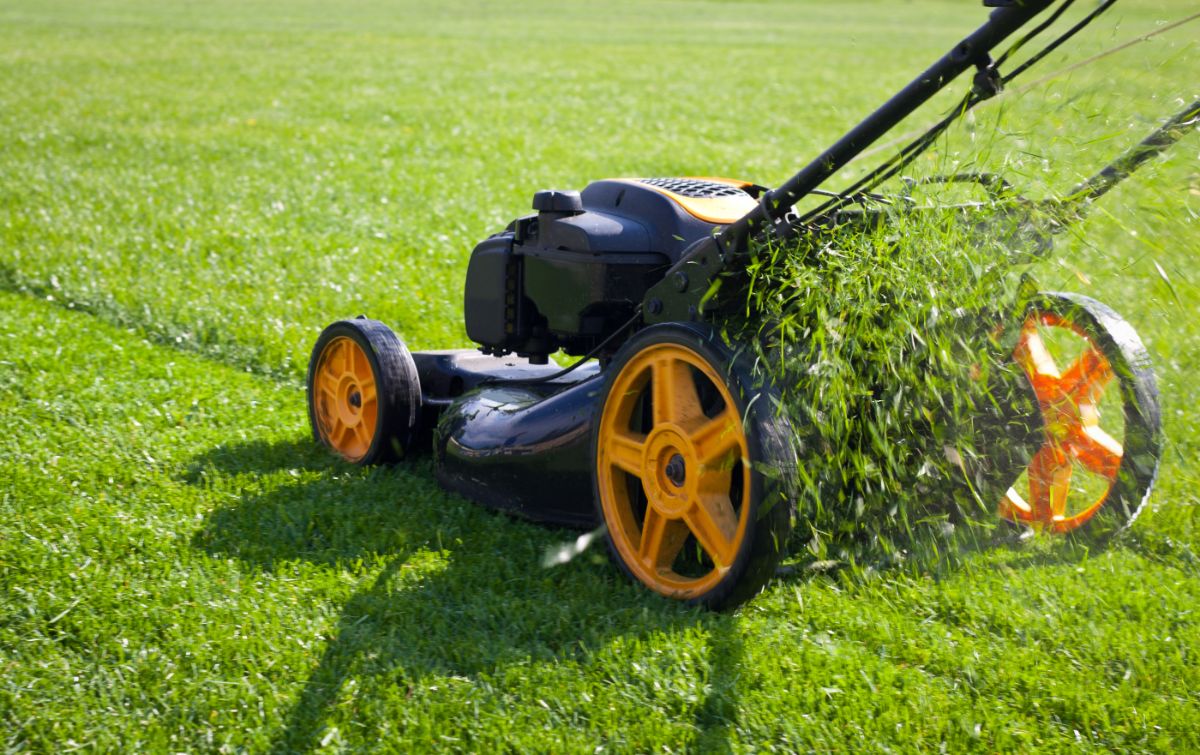 Reducing how often you mow your grass and raising your mower deck so that grass is only cut to 3" in height can help save water in your garden too. By allowing your grass to grow a bit longer, the taller blades will help to shade the soil below and reduce water evaporation rates.
Frequently asked questions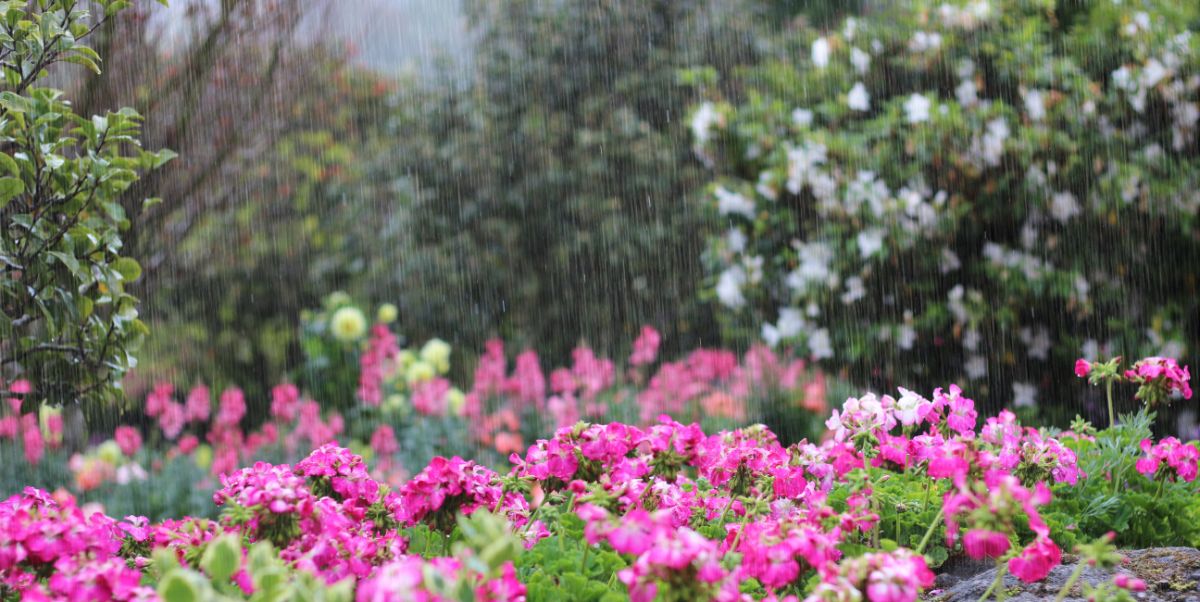 Summary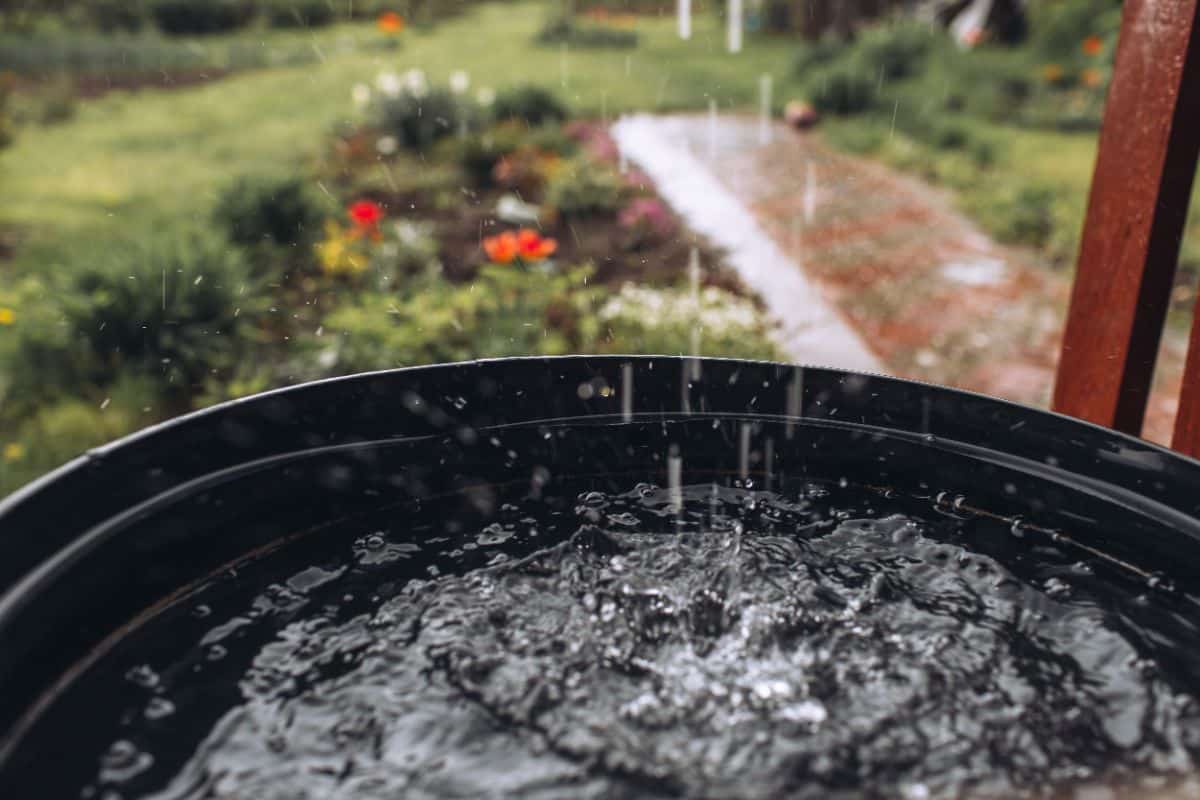 Learning how to be more economical with water in your garden doesn't need to happen overnight. But if you can swap out inefficient gardening methods and non-native plants for more sustainable ones, you'll be able to reduce your garden's water needs significantly and cut your water bills too. Additionally, reducing your water requirements will naturally create a more drought-resistant garden that is more resilient in the face of changing weather patterns.
Adding mulch is one of the best ways to conserve water in your garden. You can read more about the best mulches available right here.