Many of us love to garden, but remembering to consistently water your plants can be a hassle. Whether you simply forget about garden chores or you travel a lot, there can be a lot of reasons why regular plant watering schedules are difficult to maintain.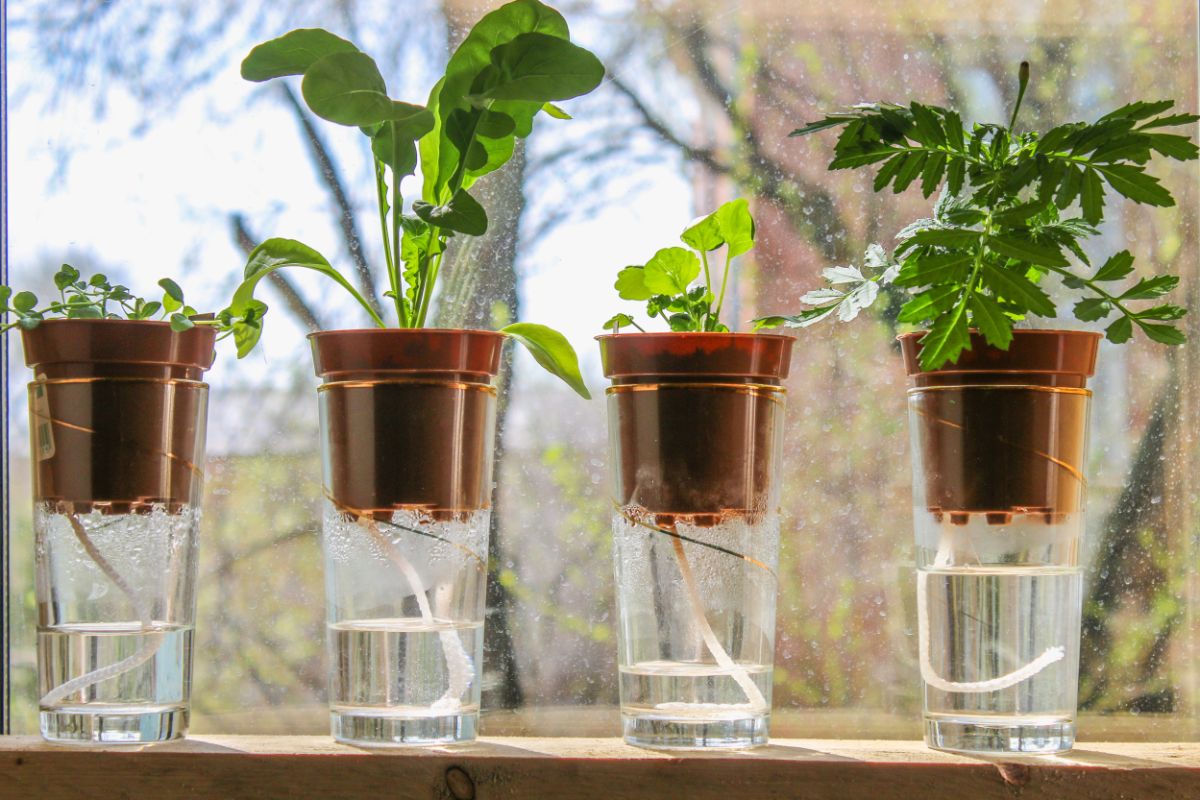 If you're a frequent traveler and have an outdoor garden, sprinklers, and drip irrigation systems can be attached to timers for automated watering. Unfortunately, no such system exists for indoor gardens. For many of us, that means that if we want to go on vacation, we need to hire a plant sitter or ask family and friends to stop by to tend our plants.
But there is an alternative. For frequent travelers and forgetful gardeners, self-watering planters and pots can be a great solution. These simple designs provide a reliable source of water for your plants, can help prevent plant diseases, reduce water loss, and have other amazing benefits.
In this article, we'll discuss some of the perks of using self-watering planters in your home and garden, as well as some of our favorite self-watering planters for indoors and outdoors. So, if you're looking for the best self-watering containers around, you've come to the right spot!
Jump to:
Our top 20 picks for the best self-watering planters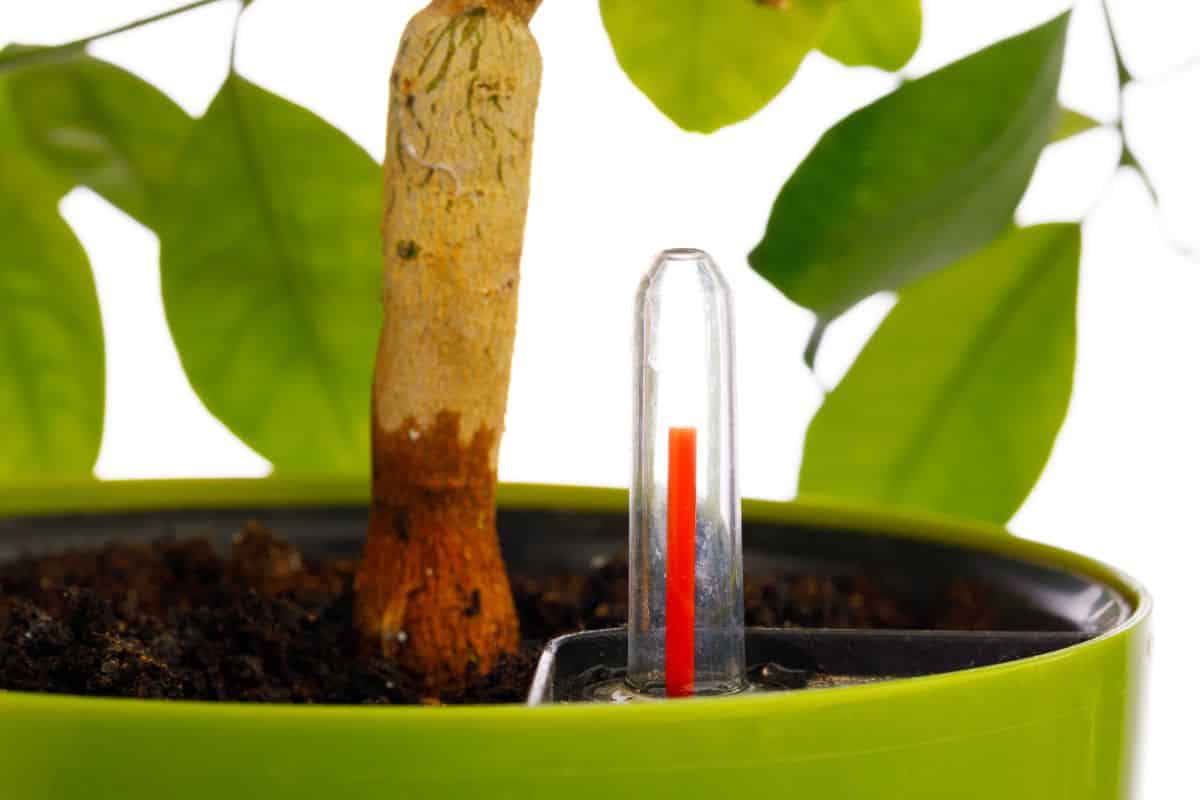 Thanks to their convenience, self-watering planters are becoming very popular with home gardeners and houseplant lovers. Today, there are tons of systems to choose from, which can cause confusion for plant keepers. When there are thousands of planters available, how do you know which one is best?
To help you find the perfect self-watering system for your needs, we've compiled a list of our top 20 favorite planters. This list includes systems of all sorts, including indoor and outdoor planters, pots perfect for herbs, as well as hydroponic and hanging containers. So, no matter your gardening style, home décor, and plant preferences, you're certain to find a self-watering system for you.
Best self-watering pots and planters for houseplants
Indoor plants are entirely dependent on us for their care. Because they don't have access to rain or any other moisture sources, if we forget to water our houseplants, it can quickly spell disaster.
Adding a self-watering planter or two to your houseplant collection can simplify your plant care regime in big ways. Not only will you not need to worry as much about when to water your plants, but self-watering planters are also less inclined to spill all over your floor, causing a mess and potential water damage. Even better, indoor planters come in lots of colors and styles, so you're sure to find one to suit your home.
The self-aerating pot by HBServices is a popular pick that is ideal for many houseplants, such as African violets. This pot comes in different colors, including white, black, and blue, so no matter your style, you'll find a pot to match your décor.
But the real perk of this planter is that it has open slats at the bottom of the pot to help aerate soil and plant roots, preventing root rot. It also has a spacious water reservoir, so you don't need to refill it as often as other smaller pots. And it even comes on feet to reduce the risk of pot rings and water damage to your floor.
What's more, these pots use a wickless system, so you don't need to worry about keeping cotton wicks clean.
The set of 4 self-watering planters by Aspen Home & Garden is a great choice for travelers and other busy people on the go. Pots come in gray, black, and white and boast a handy water gauge so you can quickly check on your plant's water levels without taking your planter apart. At about 5" square, these pots are of a smaller size so that they won't fit all houseplants, but they are a good pick for smaller plants like African violets and many herbs.
Another wickless system, the inner pot, has holes in the base to draw water naturally toward plant roots.
If you like the warm color of terracotta pots, you'll love the self-watering planter by Phoenix Vines. This innovative planter relies on the natural water-wicking abilities of terracotta to draw water to plant roots and doesn't use a wick at all. This means that you won't need to worry about cotton wicks getting clogged by dirt or debris.
These pots come in 4 different sizes, so they'll fit a range of houseplants. They also have a convenient clear exterior pot, which allows you to easily check water levels. Additionally, water can be poured directly into the reservoir without needing to take the pot apart.
Fengzhitao automatic watering planter is another wonderful option for indoor gardens and houseplants. These planters come in packs of three and are available in three different sizes (small, medium, and large), which will fit a range of different plants. Utilizing a cotton wick to draw water up towards plant roots, this pot has a classic but handy design. While these planters come in colorful options, the clear plastic pots really shine. Not only do the clear pots look super chic, but they also make it really easy to see if your pot reservoir has enough water or if it needs refilling.
The Vencer self-watering planter is one of the larger pot options at 11" diameter. Its size alone makes it a perfect choice for larger plants or if you'd prefer to pot up a few small houseplants in a single planter. If your children (or you) have fancy fairy gardens, this pot can take all the work out of tending your mini garden!
This planter comes in 4 colors: pale blue, red, black, and white, so it should suit most decors. It is also a wick-free system, and it comes with a convenient water gauge to help you keep an eye on your water levels.
Two-toned pots are colorful choices that have a way of standing out in any houseplant collection. And while there are several two-toned pots on the market, the planter by the Gardife Store is one of the more popular planters out there. Coming in white, black, and pale green, the bottom of each pot has the appearance of cork, which lends these pots a modern yet natural flair. Pots are only available in 8" diameters, but that's a good size for many houseplants.
Utilizing a wicking system, this planter also has a removable bottom for easy cleaning and maintenance.
For larger plants, like weeping figs and fiddleleaf fig trees, it can be difficult to find an appropriately sized planter. But there are a few larger options that will work just fine for bigger plants, including the 12.5" self-watering planter by Sarosora.
This pot has a small window at the front that allows you to check your water reservoir and utilizes a cotton-wicking system to provide moisture to your plant. For easy maintenance, the inner pot comes with 2 convenient handles that allow you to easily remove your plant when you want to clean the reservoir.
If you're on a budget, the self-watering planters by Suherhomey are ideal. They come in packs of 5 and are available in 3 different colors: blue, tan, and white.
A very basic, wickless design, these pots have a small opening at their bases for convenient bottom watering and are made out of a durable plastic material that can resist damage from falls.
If you struggle with remembering to water your plants, the self-watering planter by Mudeela is perfect. Not only is it a super stylish design, but it even comes with a battery-operated alarm that alerts you when the water reservoir runs dry!
Available in white, this pot comes on a sleek wooden stand. The pot itself is 7.5" in diameter, so it will fit most houseplants, and it uses a cotton-wicking system for convenient watering.
Another inexpensive but super practical self-watering planter is the pots by T4U Store. These planters come in packs of 6, making them some of the most budget-friendly options around.
Although only available in white, these pots have a classic and versatile look to them that will help them coordinate with any room decoration. Utilizing a durable resin material and a cotton wick watering system, it's no wonder why these pots are so popular.
Best self-watering hanging planters for houseplants
There aren't that many choices for self-watering hanging planters for obvious reasons. Specifically, hanging plants are more likely to spill when watered, so it can be difficult to find a functional self-watering planter design that is leakproof. There are a few good options, though.
When choosing a self-watering planter for hanging plants, you'll want to opt for pots that have visible water reservoirs or water gauges, as it can be harder to tell if hanging plants are dry. ZMTECH's hanging planter is a good option because it has a very clear water reservoir window that simplifies plant care significantly. Pots are two-toned for a modern look, and available colors include white, black, green, and blue. These planters are available in two sizes (8" and 10") and come in packs of 2.
Gardenix's self-watering hanging basket planter has a classic, woven look to it that is perfect for more traditional tastes. These planters come in three colors (brown, gray, and white) and hang on a sturdy metal chain.
Rather than relying on cotton wicks, Gardenix's product utilizes an innovative coco pellet substrate (included) for water delivery. What's more, these planters have convenient water gauges to let you know when it's time to water.
Best self-watering pots and planters for indoor herbs
While most self-watering pots and hanging planters will work for herbs, certain design features, such as pot size and orientation, can make some pots preferable for herb care.
Amazing Creation's window herb planter is self-watering and comes in three fun colors to liven up your windowsill herb garden. These planters rely on a cotton-wicking system and come in packs of three, giving you lots of space for your edible herbs.
This planter's horizontal orientation allows you to plant multiple herb plants together in one planter, thus maximizing space. For easy care, the design also includes a water reservoir window, so your plants never run dry.
GrowLED's window box self-watering planter is a wonderful pot for indoor herbs too. With a convenient watering aperture and water gauge, you won't need to struggle with plant care any longer.
Having plenty of horizontal space for multiple herbs, this planter comes only in white, but its smooth, bright appearance will work to accentuate lush herbs well. If you're looking for a perfect gift for the gardener in your life, this pot is a good choice!
Best self-watering hydroponic planter
Hydroponics is the process by which plants are grown in a substrate other than soil. Often plants are grown directly in water; however, sand and gravel are also commonly used.
Indoor hydroponic gardens are becoming increasingly popular because they are simple to maintain and are very tidy since they don't use soil. While there are several great hydroponic gardens to choose from, some are more popular and highly rated than others.
Aerogarden is one of the most popular hydroponic gardens around for a good reason. Its basic model includes several very convenient features, such as an automated LED light that turns on and off on its own and a control panel that reminds you when it's time to fertilize your plants and refill the water reservoir.
While hydroponic gardens are more expensive at the outset, they really simplify the gardening process. Water-loving herbs and vegetables (like lettuce), are hard to beat.
Outdoor planters
During the summer heat, outdoor plants can really struggle with inconsistent watering and can quickly wilt if the soil is allowed to dry out. While drip irrigation systems can help, they aren't always possible to install. Self-watering outdoor planters can be a good alternative.
Outdoor planters come in different shapes and sizes – some are better suited for ornamentals and topiaries. In contrast, others are just perfect for small-raised beds full of tasty herbs and vegetables. When choosing an outdoor planter, opt for containers that are made out of sturdy materials that won't lose their color in the sun and systems that have bottom drains. Purchasing planters with easy-to-read water gauges and reservoirs helps make your garden chores more convenient too.
Lechuza's Cubico tall planter is a sleek, self-watering system that would look stunning on backyard patios or front porches. These planters come in three different sizes (22", 30", and 40" high) and three colors (white, brown, and black) to match any home exterior.
Planters have an easy-to-read water level gauge and can be adapted to both indoor and outdoor use. If you are thinking about adding topiaries to your garden or a climbing plant like clematis, these planters can help to accentuate vertical plantings perfectly.
For small vegetable and herb gardens, the Keter Urban Bloomer is ideal. This raised bed option comes with a self-watering system and a large water reservoir, so you don't need to refill it often.
The exterior looks like wood but is actually made out of a durable resin material that is well-suited to outdoor exposure. Because it's raised from the ground, this is a great choice if you have a hard time bending over low garden beds. And among the other useful features of this planter, it includes a bottom drain for easy cleaning, a sprouting tray, and an easily readable water gauge too.
The Glowpear self-watering urban planter is another outdoor planter with an ergonomic design, great for preventing sore backs. With vibrant colors, the Glowpear has a modern look to it and includes important features like a drip tray for less mess and a large reservoir.
Made of a UV-resistant material, this planter won't fade in the sun, meaning it will look great for years to come. If you want to grow a few vegetables on a small backyard patio or deck, this is one of the best planters for the job.
The Frame It All self-watering tower includes a unique trellis feature that makes it great for climbing plants, like beans and cucumbers, or other vegetables that need support, like tomatoes. The sturdy built-in trellis can keep plants from sagging and makes harvesting fruit even simpler.
For more choices, this planter comes in 6 size options and includes a handy cover so it can be converted into a mini-greenhouse for season extension. And, not to worry, it's made of a fade-resistant material too, so it won't lose color in the sun.
For lots of versatility in your small garden, choose the Sunvivi outdoor self-watering planter. This mini raised bed garden comes in different sizes and formations to give you lots of choices with your planting arrangements.
Made of a durable resin material, the exterior resembles woven wicker, lending this planter a classic feel. And, if you're not particularly handy with power tools, that's okay. It's easy to assemble too.
Why choose self-watering planters?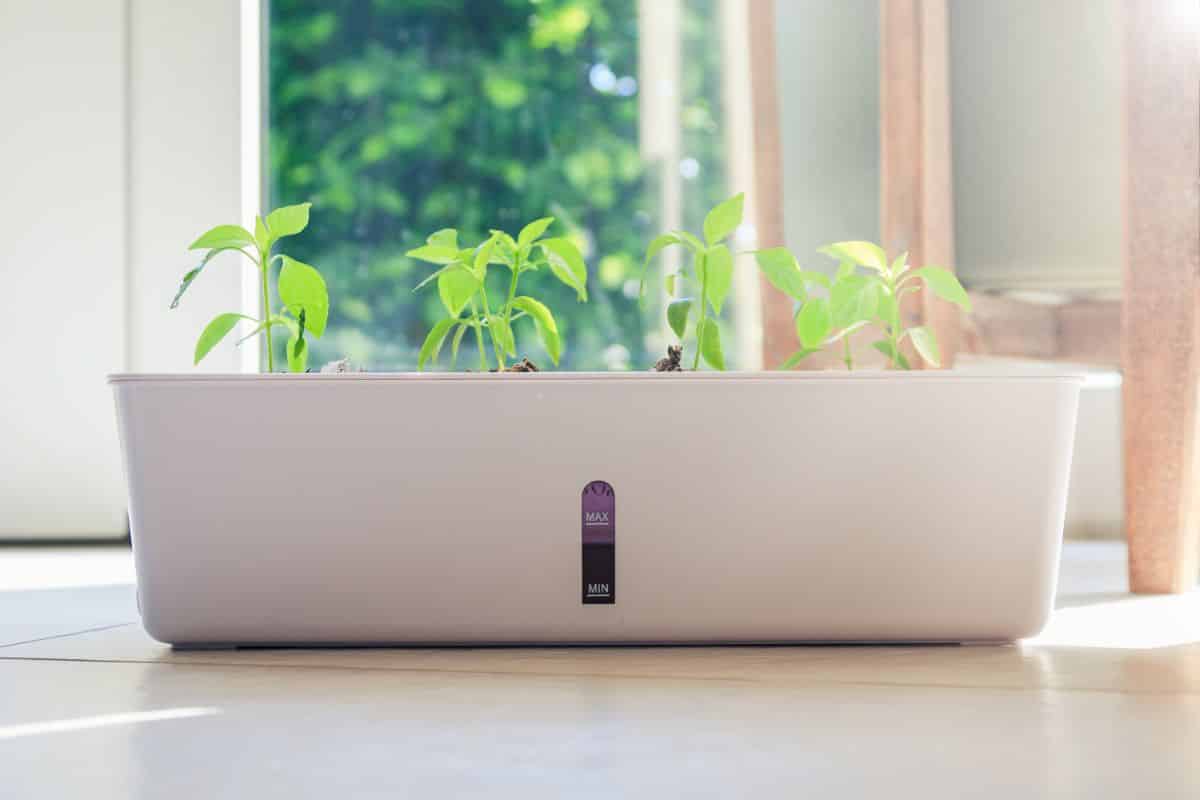 While standard plant pots will work well for most plants, self-watering planters have certain perks that are hard to beat. Self-watering plant containers can come in a range of colors, shapes, and sizes to suit any home décor. Some are very stylish and can elevate your houseplant collection or home's curb appeal.
But beyond aesthetics, the most obvious benefit of self-watering planters is their convenience. Thanks to their spacious water reservoir, you can just fill up your self-watering planters and allow them to do most of your plant care for you. Depending on the planter design, some self-watering containers can provide a steady source of moisture for plants for weeks without needing to be refilled.
If you travel a lot, forget to water your plants, or you struggle with overwatering or underwatering your houseplants and container gardens, self-watering planters can help. Using these planters will provide your plants with consistent moisture, whether you are home or not. And, because they water your plants all on their own, they take all the guesswork out of how much to water and when.
Some of the major benefits of using self-watering planters include the following:
Most houseplants need to be watered about once a week, which isn't a big deal if you have a single houseplant. However, many houseplant enthusiasts can have quite large houseplant collections, taking care of both time-consuming and potentially tedious.
Because of their exposure to the elements, outdoor container gardens can require even more care and maintenance. During the peak of summer, potted outdoor plants and container gardens may need to be watered daily, or even more!
Self-watering planters help to automate your watering regime. Instead of spending hours watering your garden and individual plants, simply fill up your self-watering planters when needed, and you're good to go. Many self-watering planters have deep water reservoirs that only need refilling once a week or two, or even less.
Beyond standard maintenance, if you travel frequently, plant care can be a real struggle. As a result, you may avoid keeping plants at all, or if you do have plants, you may need to hire plant sitters or beg friends and families to check in on your plants while you're away.
But with self-watering planters, you can rest easy in the knowledge that your plants will have a steady stream of water while you're traveling. That can be a huge relief for gardeners who don't have any garden-savvy friends that understand plant watering requirements and needs.
Regular hand watering creates fluctuations in soil moisture levels which can cause plant stress even under the best conditions. But, for those of us who forget to water our plants from time to time, inconsistent watering can have devastating effects on our plants, including wilting stems, leaf drops, yellowing leaves, and plant death.
In general, overwatering is the most common cause of houseplant death, and plants can die from just a single bout of overwatering.
Self-watering planters automate your plant care, ensuring that your plant's soil is consistently moist but not soggy. This creates an ideal condition for most tropical plants. And, because water levels are not fluctuating as much, plants can grow much more rapidly.
Healthier plants. Most gardeners know that healthy plant roots create healthy plants. But surface watering, especially shallow watering, promotes shallow root systems that don't work as well for either plant stabilization or nutrient absorption.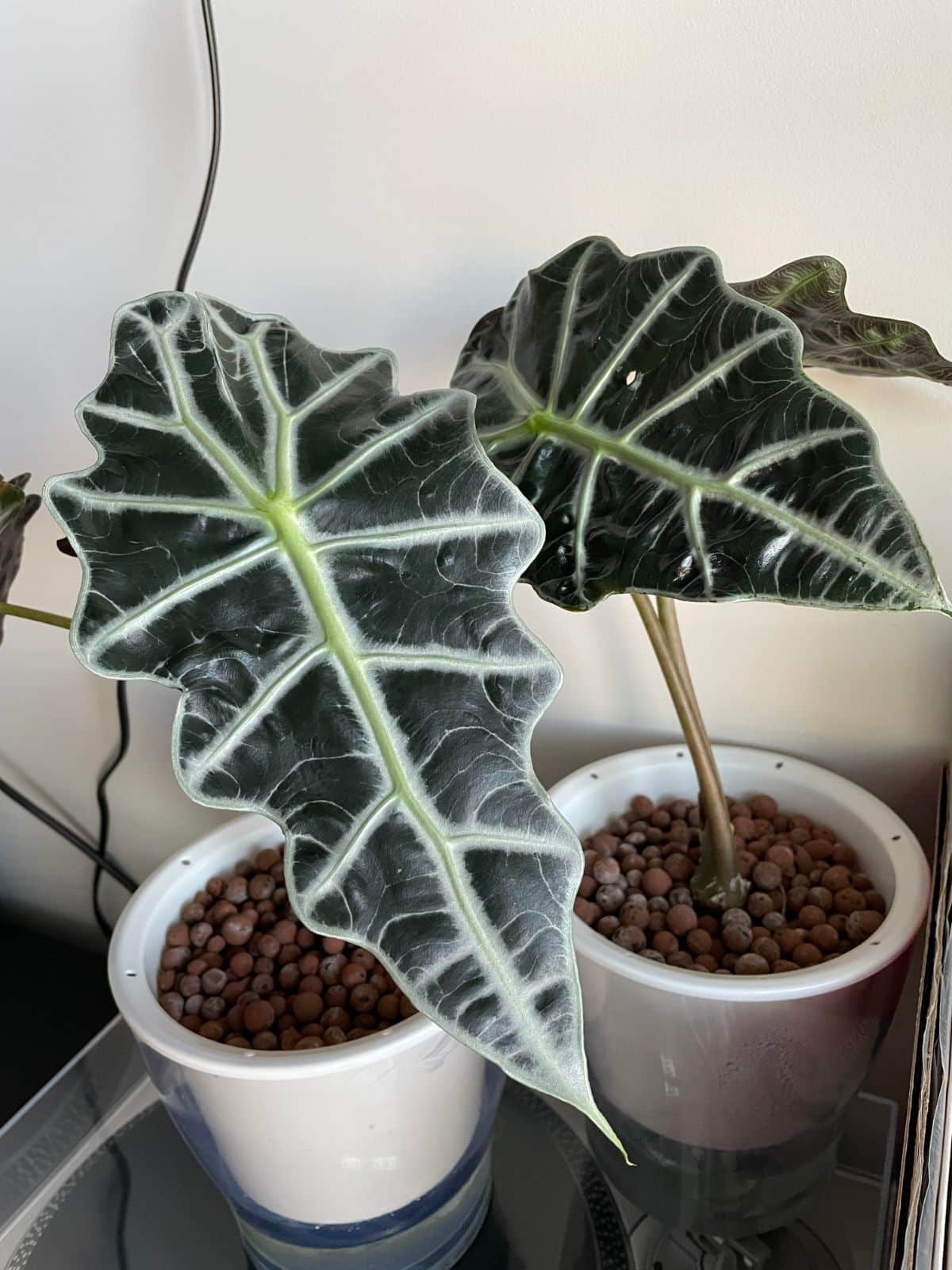 Deep watering encourages plants to develop longer and stronger root systems, but self-watering planters take this even further. By providing water from the bottom up, self-watering planters encourage plant roots to dig deeper, and longer roots are better at anchoring your plants and providing the sustenance plants need.
Beyond encouraging healthy root growth, self-watering planters can also help prevent common plant diseases, like powdery and downy mildew. Watering plants from above frequently results in wet plant leaves, which encourage mold and mildew growth. Once mildew issues are established, they can rob your plant of valuable nutrients and even cause plant death.
By providing water only at the bottom of the plant, self-watering planters ensure plant leaves remain dry and mildew free.
Additionally, spider mites, a common indoor pest, thrive in dry environments. However, because self-watering planters keep plants consistently moist, spider mites are less likely to take hold.
Over time, the consistent moisture levels provided by self-watering planters help prevent plant stress from over- or underwatering too. This results in healthier, unstressed plants that are more capable of resisting pests and pathogens naturally, should problems arise.
Less water waste. Self-watering planters direct water straight to plant roots where it's needed, which can translate into less water waste. Not only do these planters help prevent spillage and water overflow, but surface water is less likely to evaporate with these systems. Container gardens and outdoor potted plants can rapidly dry out during the summer as surface water is prone to evaporation. By keeping the water contained in planter reservoirs, less water will evaporate, which means you'll need to fill up your planters less frequently, and you'll use less water as a result.
Space saving. Many self-watering planters available today are very compact designs. For anyone looking to create a space-saving container garden or windowsill herb garden, many of the best options you can find are self-watering planters. If you have a small outdoor deck or patio and would like to grow a few plants rather than filling up your space with large totes and buckets, opt for a self-watering outdoor planter instead. Many systems feature useful elements, like bottom drains and deep water reservoirs, and are the perfect size to grow a small veggie garden. Keeping a windowsill herb garden is a perfect way to spice up your cooking with fresh herbs. However, because herbs need lots of light, where you place them can be limited, and a few plants can quickly overwhelm a small windowsill. Additionally, many herb pots are too large for windowsill gardens, or if they do fit, most windowsills can only hold a few plants.
Many self-watering herb planters can easily fit a number of herb plants, and their sleek design makes great use of small spaces. What's more, some self-watering designs have built-in LED lights, which means where you can place your indoor herb garden isn't limited to windowsills, and you can move your herb plants just about anywhere.
Preserving soil quality. Watering your plants from the top of your pot or planter can cause the nutrients in your plant's soil to percolate down through the pot, washing out drainage holes. Over time, overhead watering can deplete the soil of the minerals and nutrients your plant needs. Your plants may experience discolored leaves, stunted growth, and other signs of nutritional deficiencies. Most self-watering planters are refilled directly into their water reservoir. This means that the nutrients in your plant's soil are less able to wash away. This keeps soil more fertile longer and also reduces issues with soil compaction.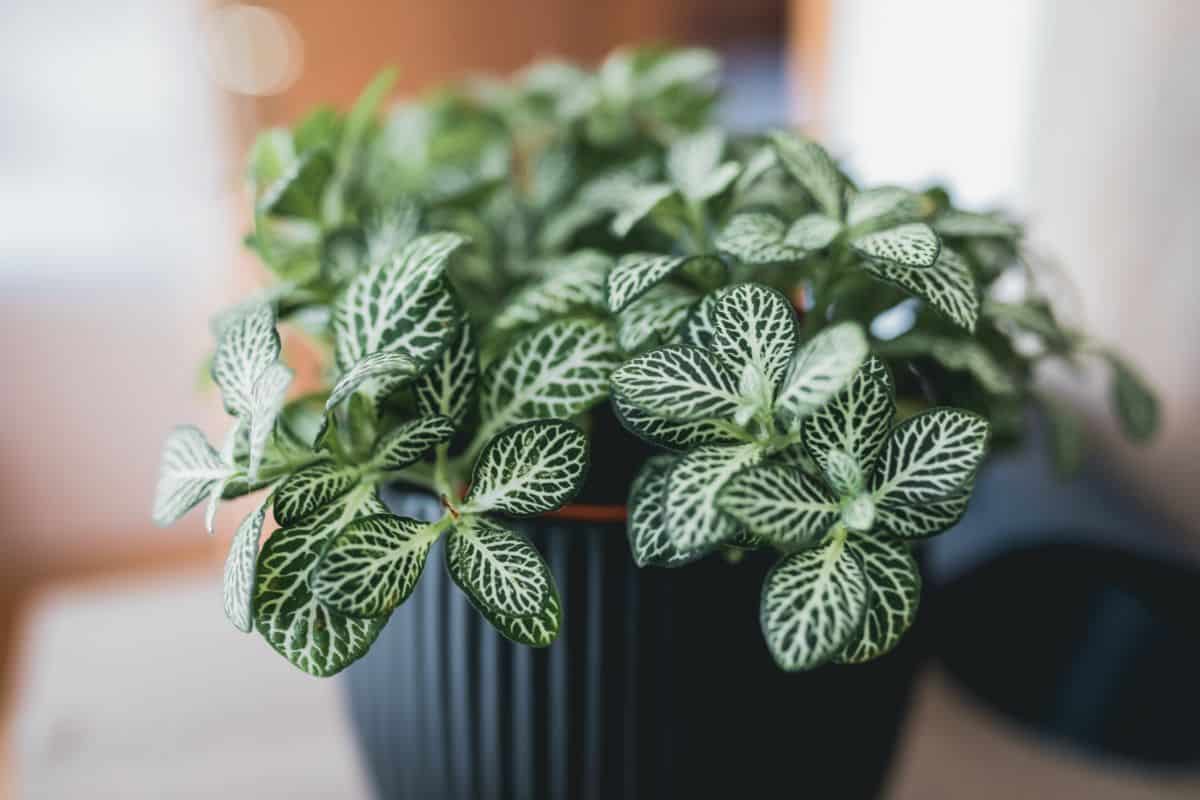 More plant variety. Some houseplants, like fittonia, peace lilies, and ferns, are notoriously difficult to keep. These "drama queens" of the plant world are prone to leaf drop or wilting quickly and dramatically, which happens any time their soil is allowed to dry out. Many houseplant keepers opt to pot up these "dramatic" plants in terrariums and closed systems or keep them in steamy bathrooms where moisture levels in the air can slow soil drying. However, due to limited space can significantly reduce how many plants you can keep, and plants can still dry out quickly if they aren't watched with a careful eye. Self-watering planters provide plants with a stable moisture level, which is essential if you want to keep certain plant varieties. If you've felt limited in what plants you can keep or you've always wanted to try out one of the more "dramatic" plant types, self-watering planters can be the solution.
Easy fertilizing. Liquid and water soluble organic fertilizers can be directly added to self-watering planter reservoirs to give your plants a steady stream of plant nutrients. This can simplify the fertilizer process and optimize plant growth. Improperly applied fertilizer, especially granular fertilizer, can cause plant tissue burn or rot if it is allowed to come in contact with delicate plant stems. By providing fertilizer straight to plant roots, you eliminate this risk and direct fertilizer right where it's needed.

No matter your home's style, you can find a self-watering planter to match. Self-watering planters come in all colors, shapes, and styles, so you're sure to find one that's just right for you. Try coordinating your self-watering planter with your home's exterior color for instant curb appeal, or pick a complementary color for your indoor planter to make your houseplant collection pop.
How do self-watering planters work?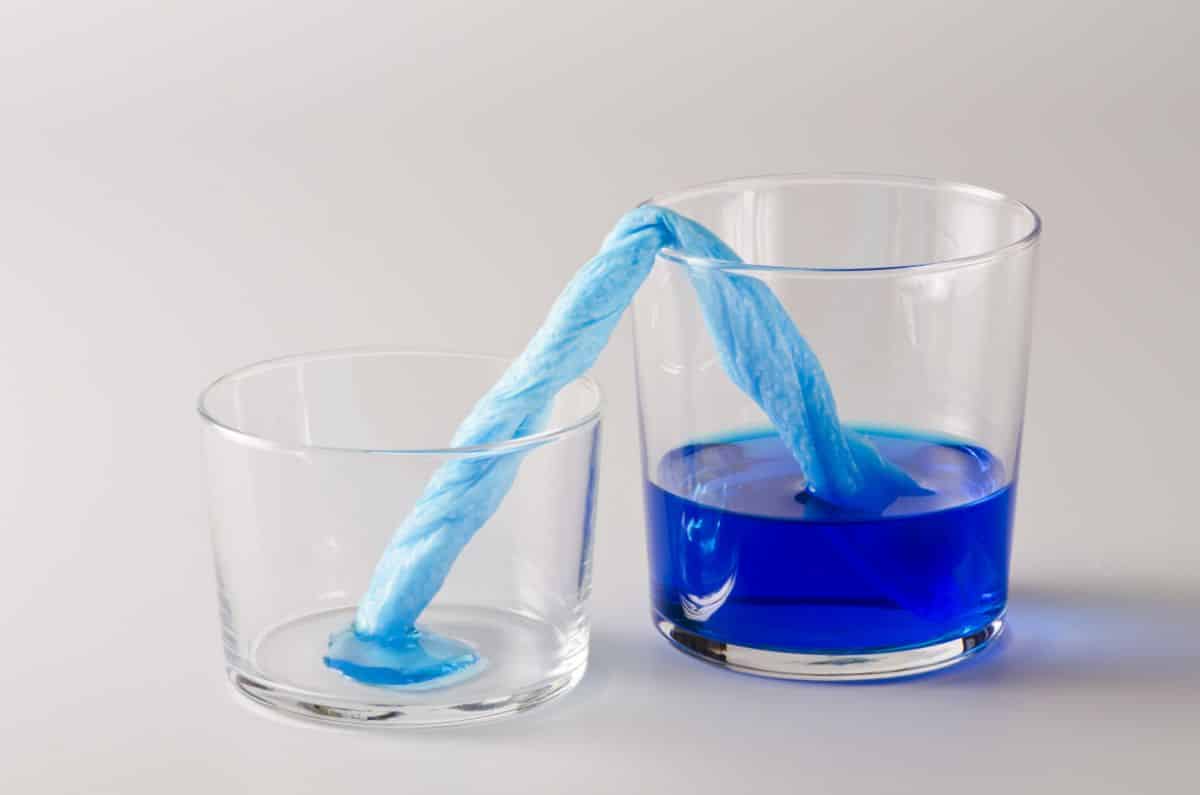 Sponges, paint brushes, and tree roots are all capable of drawing water upwards against the force of gravity. This is thanks to a process known as capillary action.
Capillary action allows water molecules to move upwards and through tight, narrow spaces. It works because water molecules adhere to each other via the processes of adhesion and cohesion.
And while plants and trees use capillary action to move water and nutrients from their roots to their leaves, this same process is at work in self-watering planters.
In self-watering containers, once the soil is moistened, it naturally wicks water upwards from the planter's water reservoir, through the soil, and into plant roots. As long as the soil doesn't dry out and the water reservoir remains full, this process will continue indefinitely, creating a constant flow of water upwards to sustain your plants.
Wicks vs. wicking pots
There are two main types of self-watering planters on the market today that use two different methods to water your plants: wicks and wicking pots.
Wicks are made out of absorbent material, such as wool, cotton, or felt, and are fully moistened before use. Wicks extend from the water reservoir and into the pot's soil, where they work by drawing water upwards, via capillary action, towards plant roots.
Wicking pots, on the other hand, don't use wicks at all but rather consist of a smaller container nestled inside a larger pot. Between these two containers lies a permeable barrier, which allows water to flow easily from the outer reservoir pot into the inner pot where the plant and its soil are located.
Best plants for self-watering planters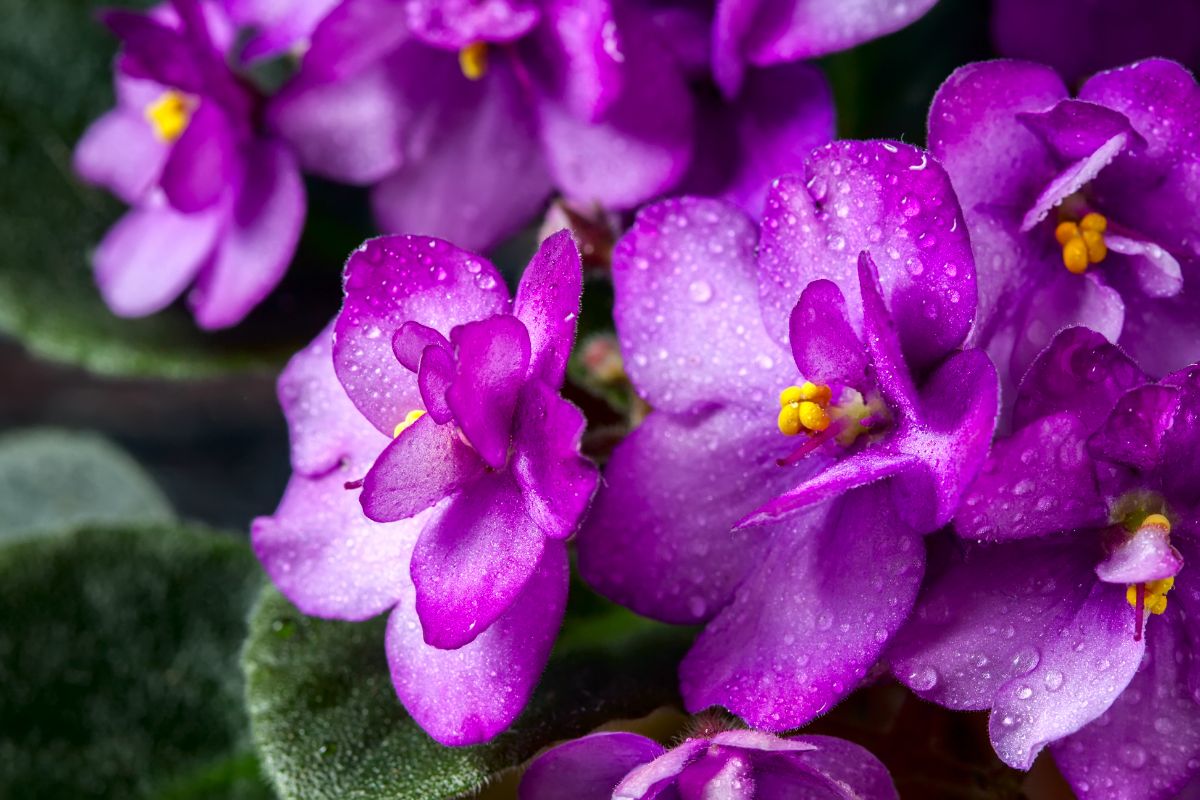 Most container vegetables, herbs, and tropical houseplants do well with self-watering planters. Plants in these categories often prefer consistently moist, but not soggy, soil, which is exactly the environment self-watering pots provide.
In particular, houseplants that readily wilt when underwatered are the ideal plants for self-watering planters. These plants are frequently placed in terrariums because of their high water and humidity needs. However, these same qualities make them some of the best choices for plants for self-watering containers too:
African violets (Note: Although African violets don't need lots of humidity, they do prefer to be watered from the bottom, making them well-suited for self-watering pots.)
Most ferns, including Boston fern, bird's nest fern, and maidenhair fern.
Baby tears (Soleirolia soleirolii)
Creeping fig (Ficus pumila)
Aluminum plant (Pilea cadierei)
Polka dot plant (Hypoestes phyllostachya)
Nerve plant (Fittonia albivenis)
Peace lily (Spathiphyllum spp.)
Carnivorous plants, including Venus flytraps and pitcher plants. (Note: Most carnivorous plants come from areas with nutrient-poor soil and are very sensitive to chemicals, including the chlorine present in some tap water. For this reason, when keeping carnivorous plants in self-watering planters, remember to only fill the water reservoir with distilled water and avoid using fertilizer.)
For outdoor gardens, most vegetables and tender-stemmed herbs can be grown in self-watering container gardens. For best results, opt for bush-variety vegetables to ensure the plants you keep stay compact and don't overwhelm your outdoor space.
Worst plants for self-watering planters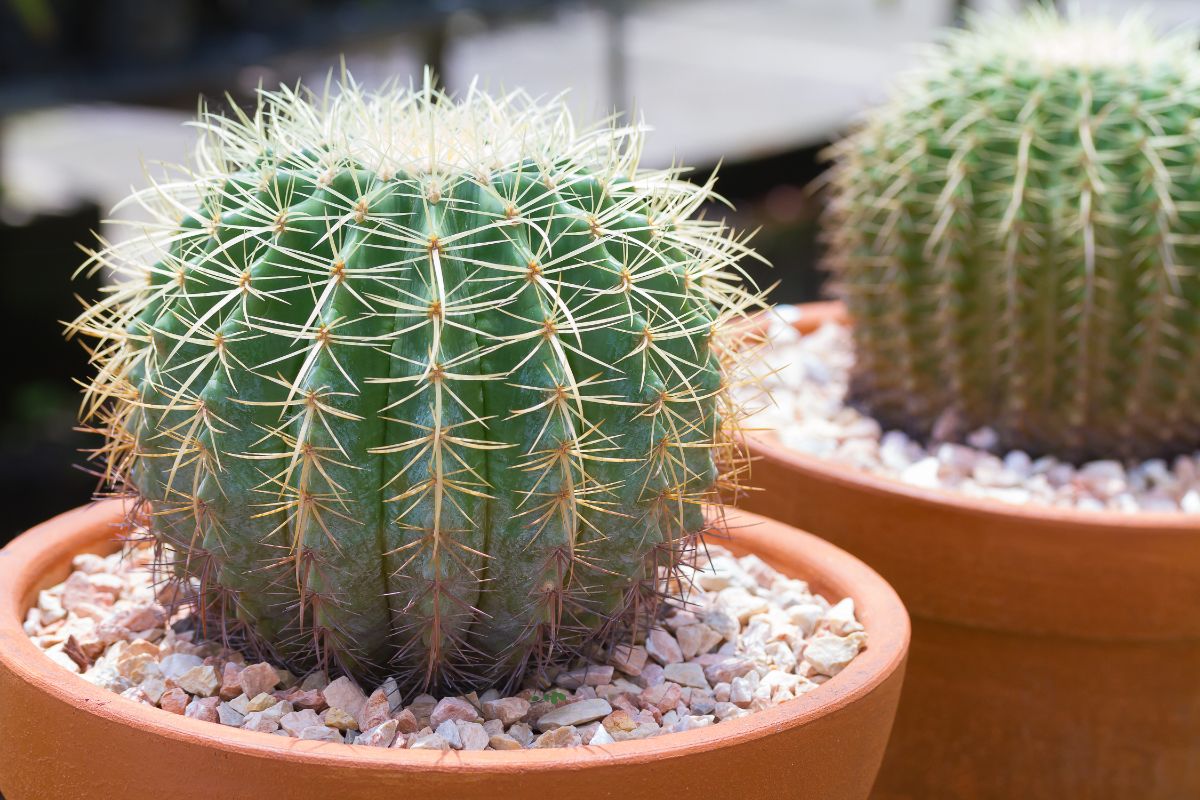 While self-watering pots work well for most plants, they are not appropriate for all species. Specially, plants that prefer drier soil and semi-aquatic to aquatic plants will not do well in self-watering planters. This is because self-watering planters will provide far too much water for drought-tolerant species, but they don't supply enough water to sustain aquatic plants.
Plants to avoid keeping in self-watering planters include:
Succulents, like aloe, kalanchoe and echeveria.
Cacti, including old man's beard and barrel cactus.
Woody-stemmed herbs, such as rosemary, sage, thyme, lavender and winter savory.
Semi-aquatic plants, including umbrella palm and other varieties of papyrus.
Aquatic plants, like anubias, Amazon sword and Java fern.
Troubleshooting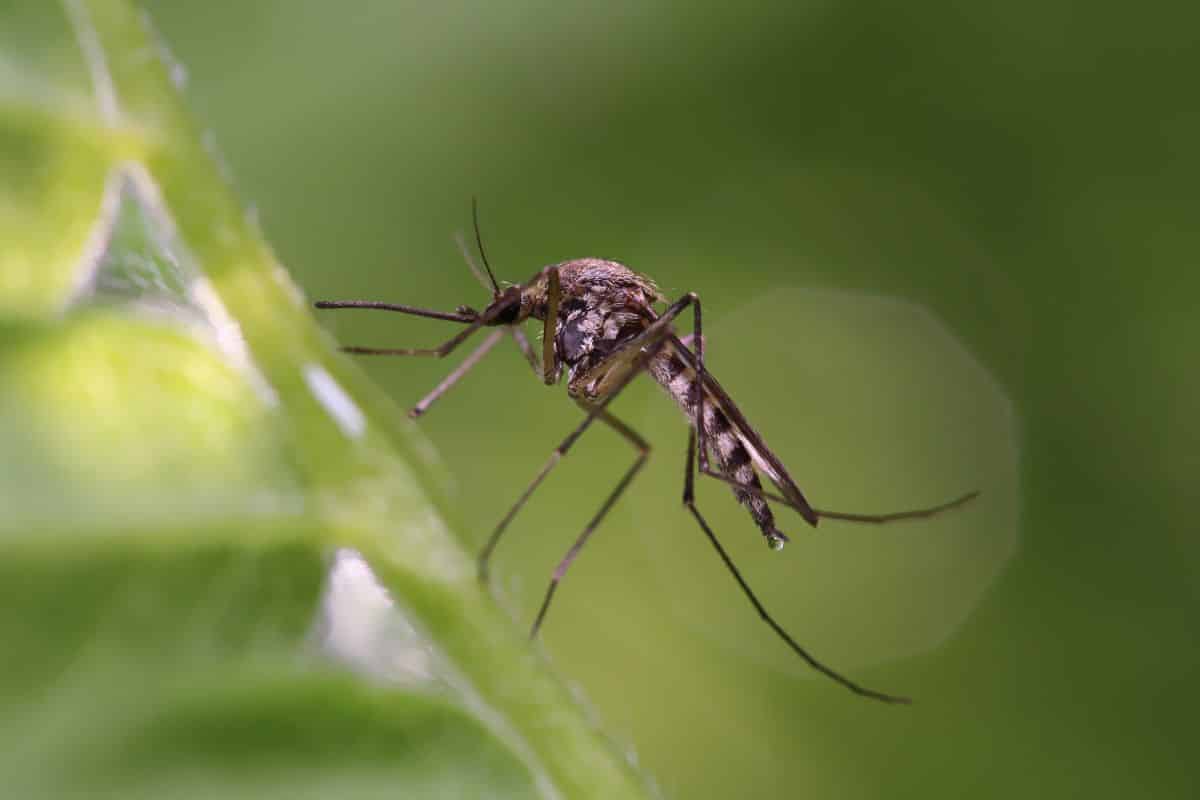 Although self-watering planters have lots of benefits and can simplify your gardening process, they still require regular maintenance to function properly. These systems are not "set it and forget it" gardening pots. So, to avoid common issues, it's best to know what sorts of problems to look out for so you can avoid them.
Root rot. Root rot is a common cause of plant death and results from waterlogged soil. To avoid root rot in your potted plants, know what sorts of plants will work in self-watering planters and avoid keeping any plant varieties that like drier soil or are particularly sensitive to root rot.
Dry or clogged wicks. Self-watering planter systems that use wicks can occasionally suffer from clogging, which prevents water from flowing properly. If your wick seems particularly dirty, try rinsing it out with fresh water, or replace your wick with a clean one.Additionally, self-watering planters rely on capillary action to function; however, this process is dependent on an initially moist environment. Soil and wicks should both be pre-moistened when setting up your self-watering planter and then wicks should remain consistently moist to ensure they work properly.If your pot's reservoir has run dry, make sure your wick is still wet. If it feels dry to the touch, wet it down when refilling your reservoir to make everything run smoothly.
Empty reservoirs. Because they need less tending than standard plant pots, it can be easier to forget about checking water levels in self-watering planters. This can be a particular problem with systems that don't have visible water reservoirs or water level gauges.To avoid this problem, opt for self-watering planters with clear water reservoirs or gauges. It can also help to place your planter in an area of your home or garden where you'll remember to check up on it from time to time. If all else fails, set a reminder on your phone or computer calendar that prompts you to check your planter reservoir every week or so until you get used to your new system.Also, it's important to keep in mind that plants absorb water at different rates throughout the growing season. They require more water when they are actively growing, or when temperatures are high and humidity levels are low; however, they need less water during winter dormancy. For this reason, you may need to check your planters more frequently at certain times of the year.
Mosquitos are attracted to standing water, which they need to lay their eggs. Unfortunately, outdoor self-watering planters can sometimes attract mosquitos, especially if they have an open reservoir design.To prevent issues with mosquitos in your outdoor planters, look for systems with closed water reservoirs. It can also help to select designs with bottom drains to allow you to quickly and easily draw old water out of your planter reservoir. With regular cleaning and maintenance, mosquitoes should not be a problem with your outdoor planters.
Mineral and fertilizer build up. Over time, salts from your tap water and fertilizer can build up in your self-watering planter. While small amounts are okay, when too much of these materials accumulate, plants can suffer from tissue burn, browning or crispy leaves or, in severe situations, plant death.To prevent mineral and fertilizer build up, it's important to clean out your water reservoir from time to time. Scrub away any old deposits and refill your pot with clean, fresh water. If your plant seems severely stressed, you can also flush pot soil out with water.While you can have success using organic fertilizers with self-watering systems, because of the risk of fertilizer accumulation, some gardeners choose to only use compost or worm castings with these systems. Both compost and worm castings are rich in the vitamins and nutrients plants need and they can be steeped in water to create compost teas for easier application.
Conclusion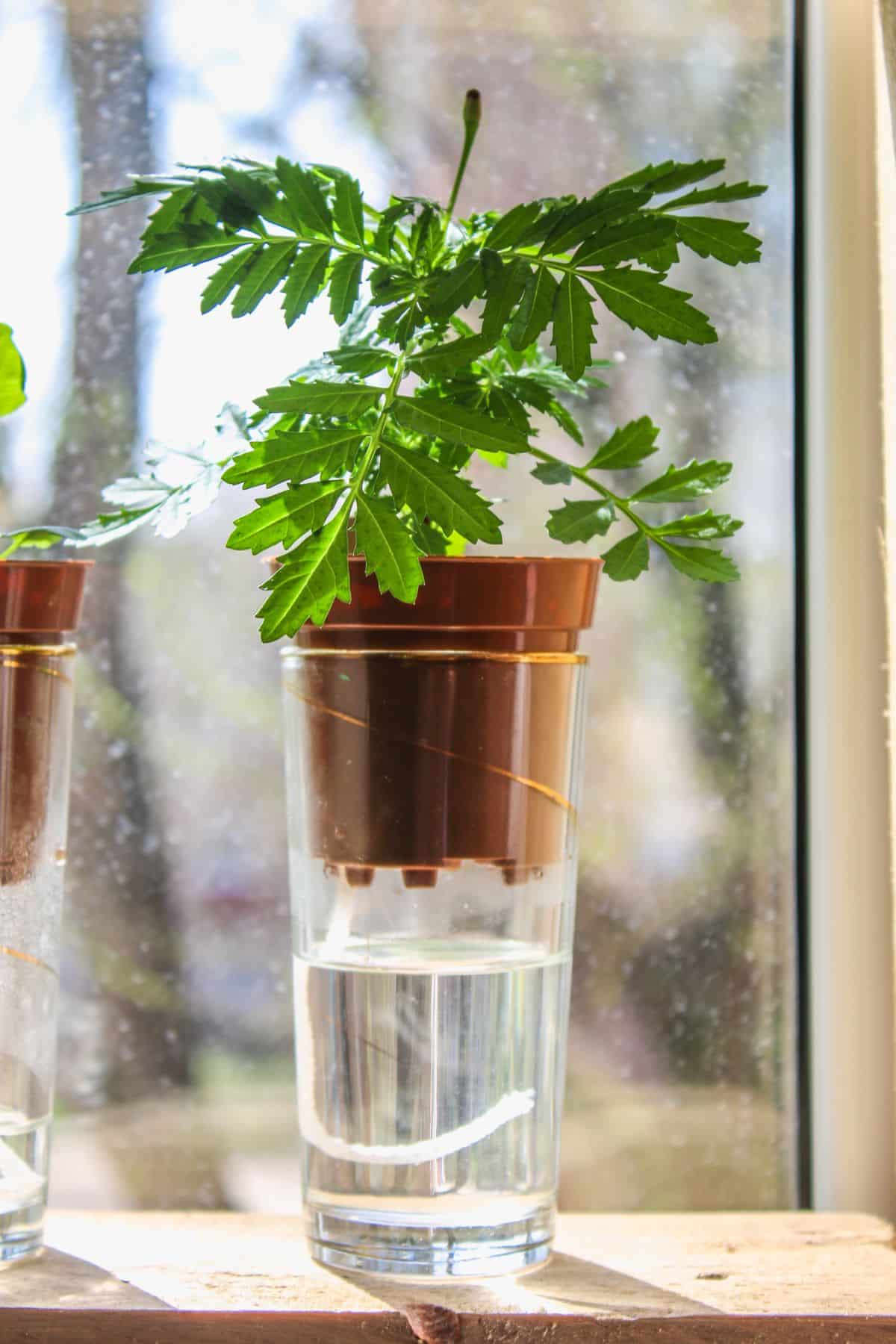 For busy gardeners, frequent travelers or anyone who's just looking to simplify their gardening routine, self-watering planters are elegant solutions to your watering needs. They streamline your watering process, promote healthier plant growth and can save you lots of time and energy.
Self-watering planters are suitable for most plants and can work equally well indoors or out. And, because of the wide selection of planters available, you're sure to find a perfect planter for you that will work with your budget.
Due to the recent popularity of self-watering planters, there's been a boom in their production, which can make it difficult and tedious to sift through all the options currently available. We hope that, with the help of this article, you can better understand the pros and cons of different planters so you can finetune your search for the perfect one.
Just be warned, once you've tried a self-watering planter, you're unlikely to go back to standard pots ever again. They just make gardening so much easier!