In the past, roses (specifically hybrid tea roses) have been high-maintenance plants, requiring lots of care and attention to produce beautiful blooms. These days, things are much different – thank goodness. Breeders have been busily creating roses that are easy on the eyes AND easy to grow and maintain.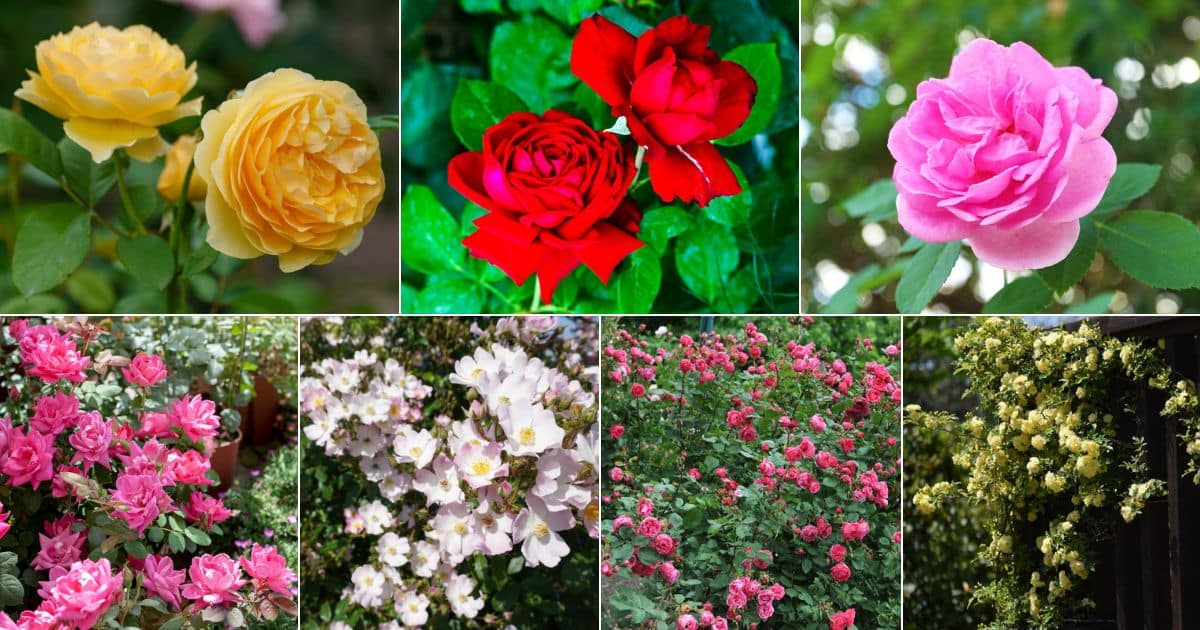 These days, you can grow lush, romantic roses that are overflowing with fragrance without having to do all that weekly spraying. Many roses, especially the ones in this article, just need simple maintenance – mulching, watering, and occasional fertilization – to keep them looking good.
Get ready to meet 24 of the easiest roses to grow, from hardy Canadian varieties to fragrant rugosa roses.
Jump to:
The Canadian Explorer Roses: Hardy and Resilient
Back in the 1960s, Agriculture Canada set up an ambitious breeding program to create roses that were hardy enough to withstand harsh Canadian winters. They also bred for exceptional disease resistance and constant blooms. Here are some standout varieties that you should try to get your hands on.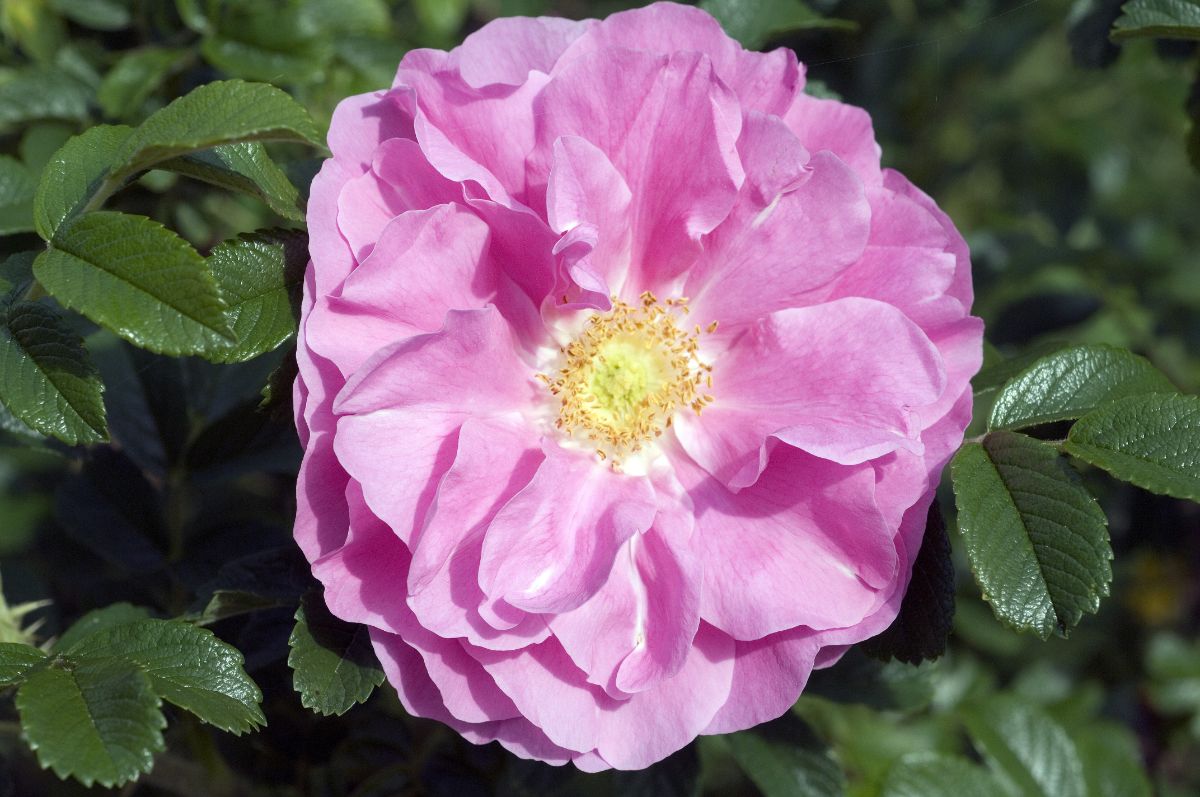 Jens Munk is a vigorous and somewhat thorny shrub rose that retained a lot of its rugosa traits, including the quilted leaves and ruffled pink blossoms. This rose covers itself with deliciously fragrant pink flowers in summer, then bears a handsome crop of red rose hips in fall. Hardy to zone 2.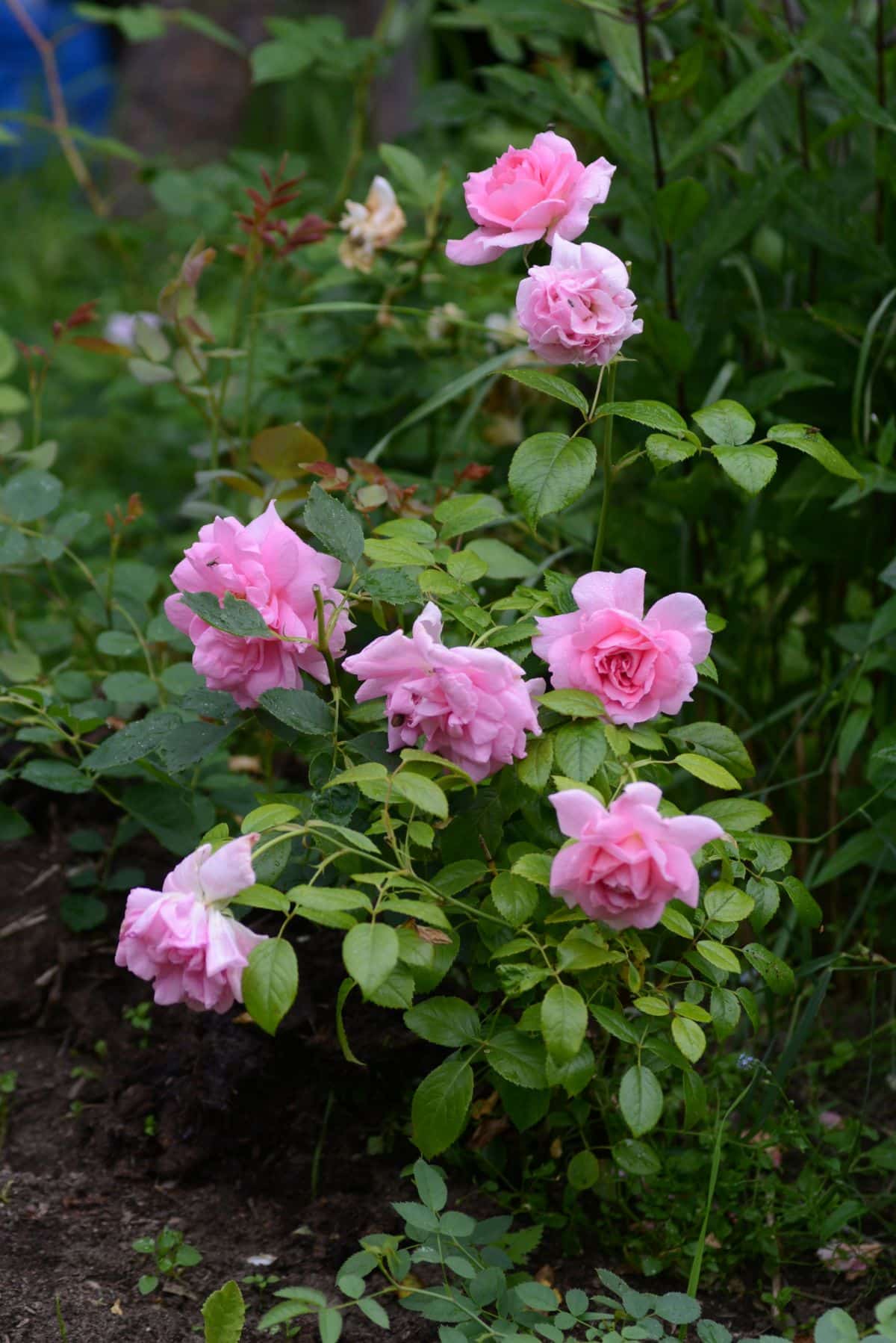 Lambert Closse doesn't seem to get a lot of press, and I'm not sure why. This is a medium-sized shrub rose with blossoms that look remarkably like old-fashioned antique roses – pink with a lot of petals and a sweet fragrance. These flowers are huge! This rose is slightly susceptible to blackspot, but it covers itself with blossoms all summer and into fall and, like the rest of the Explorer series, is super-hardy.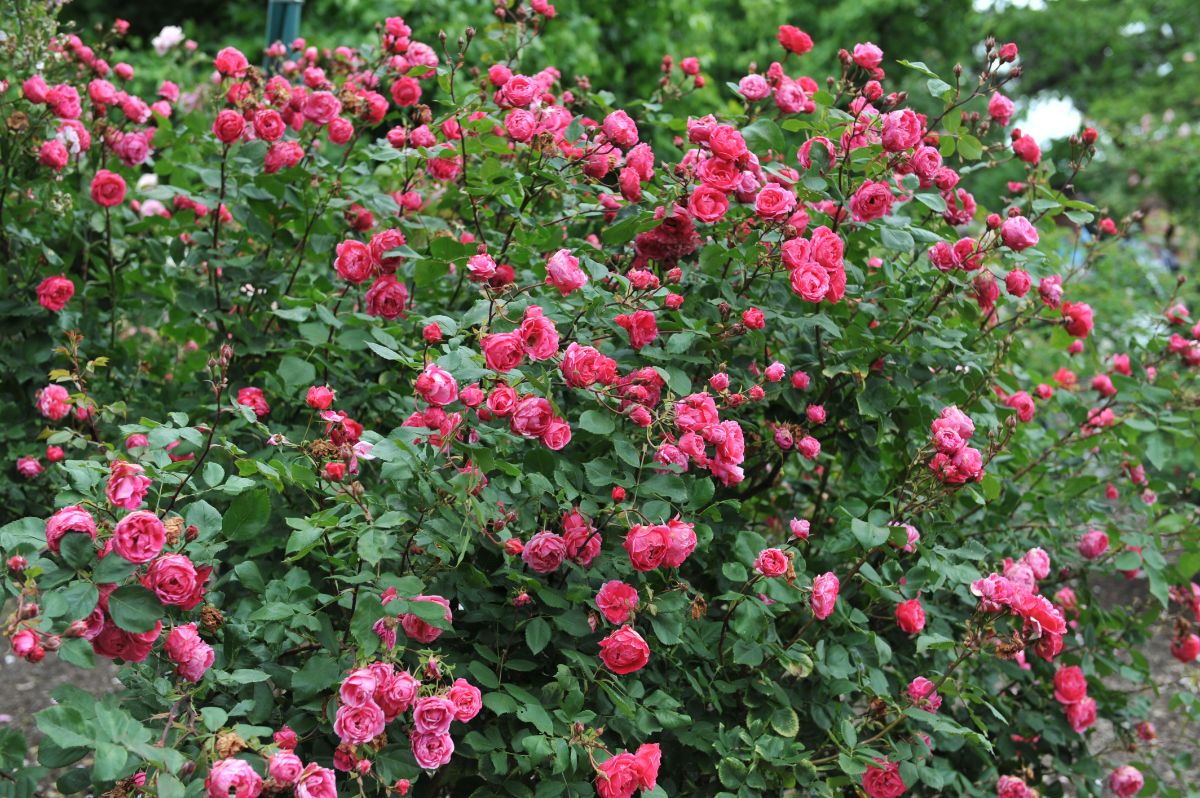 Alexander MacKenzie is a tough shrub rose that produces clusters of dark red flowers. The flowers resemble those of a hybrid tea rose, but that's where the resemblance ends. The glossy leaves are extremely resistant to blackspot and powdery mildew, and the plant can survive cold temperatures that would turn your average hybrid tea into a block of ice.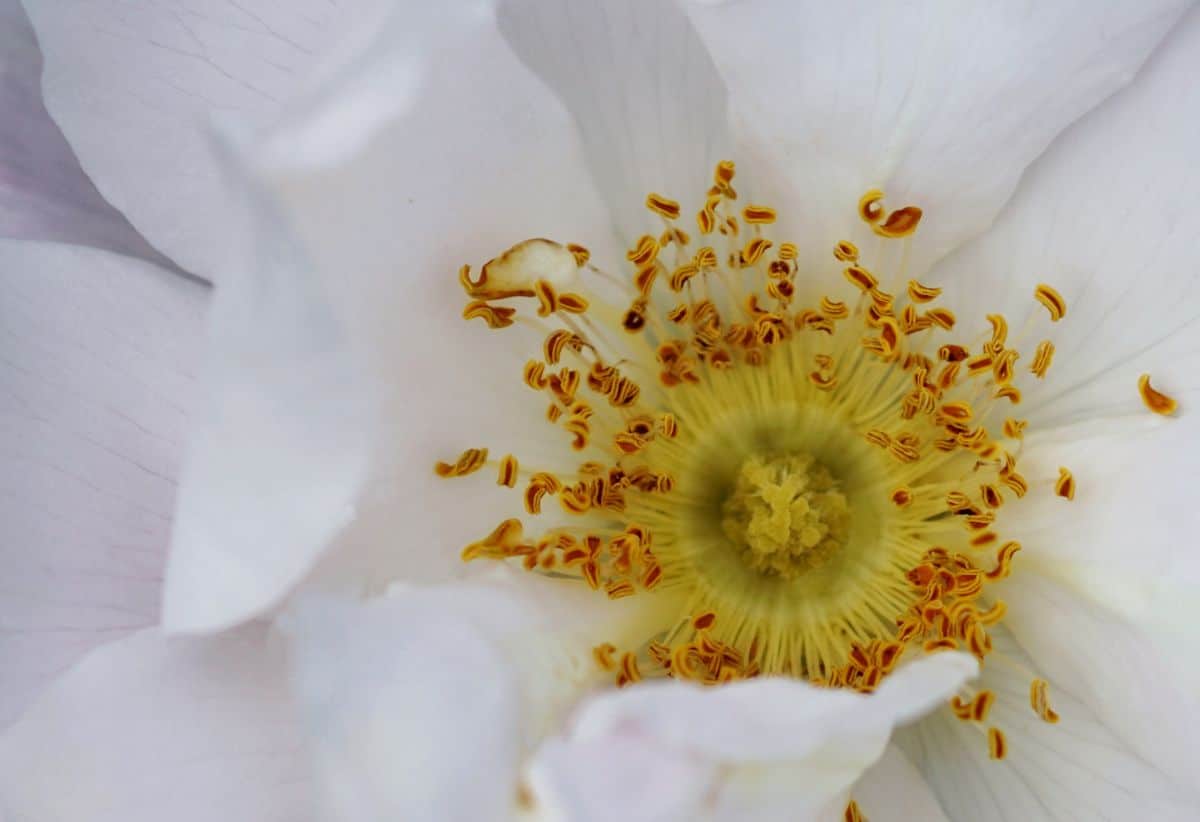 Henry Hudson is a semi-dwarf shrub rose that makes a short, tidy mound. It covers itself with pure white blossoms tinged with pink that look like apple blossoms, and they're just as fragrant. This rose is hardy in zone 2, sailing through even the harshest winters with only slight winter dieback.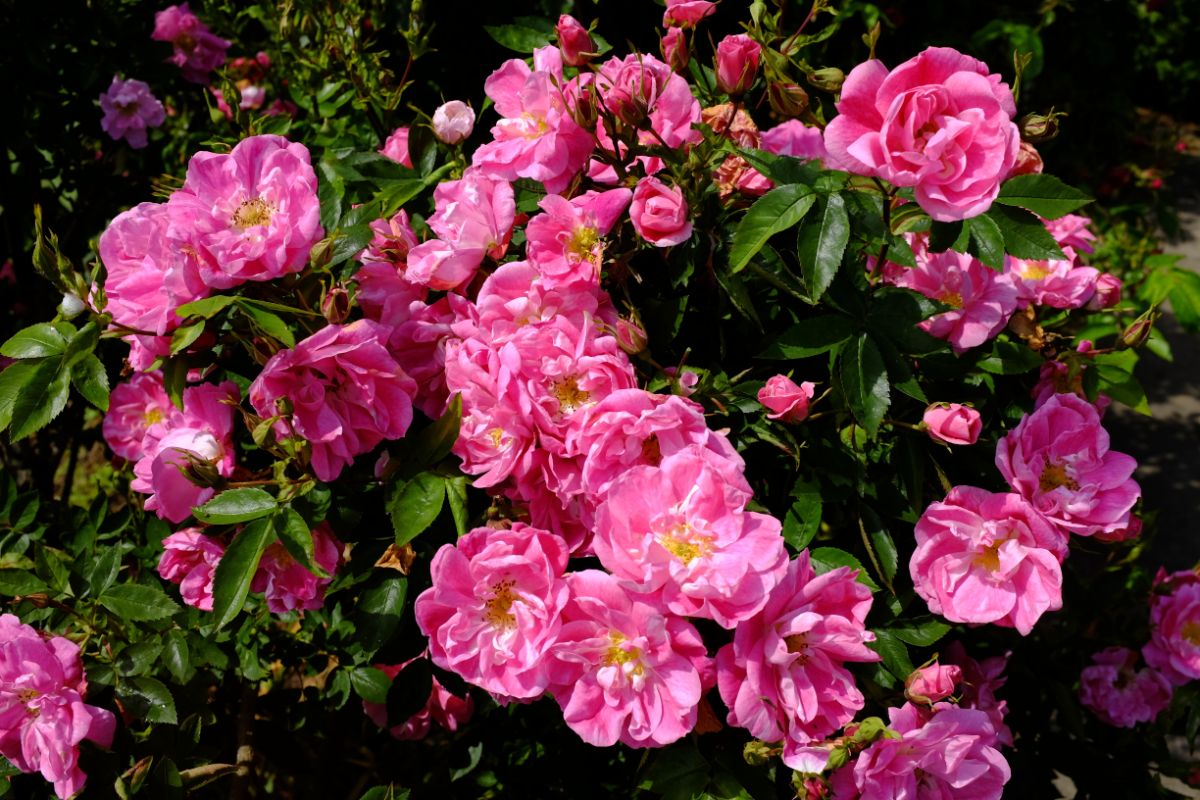 William Baffin is the hardiest of all these roses, surviving temperatures of -40 C (and F). This rose is tough. A climber, William Baffin grows up to 9 feet tall, is thorny as all heck, resists blackspot and powdery mildew, can grow canes that are about as thick as your arm and covers himself with bright pink, semi-double flowers with a pretty yellow boss in the center and a thread of white, making a nice mass of color in summer.
The Knock Out® Family of Roses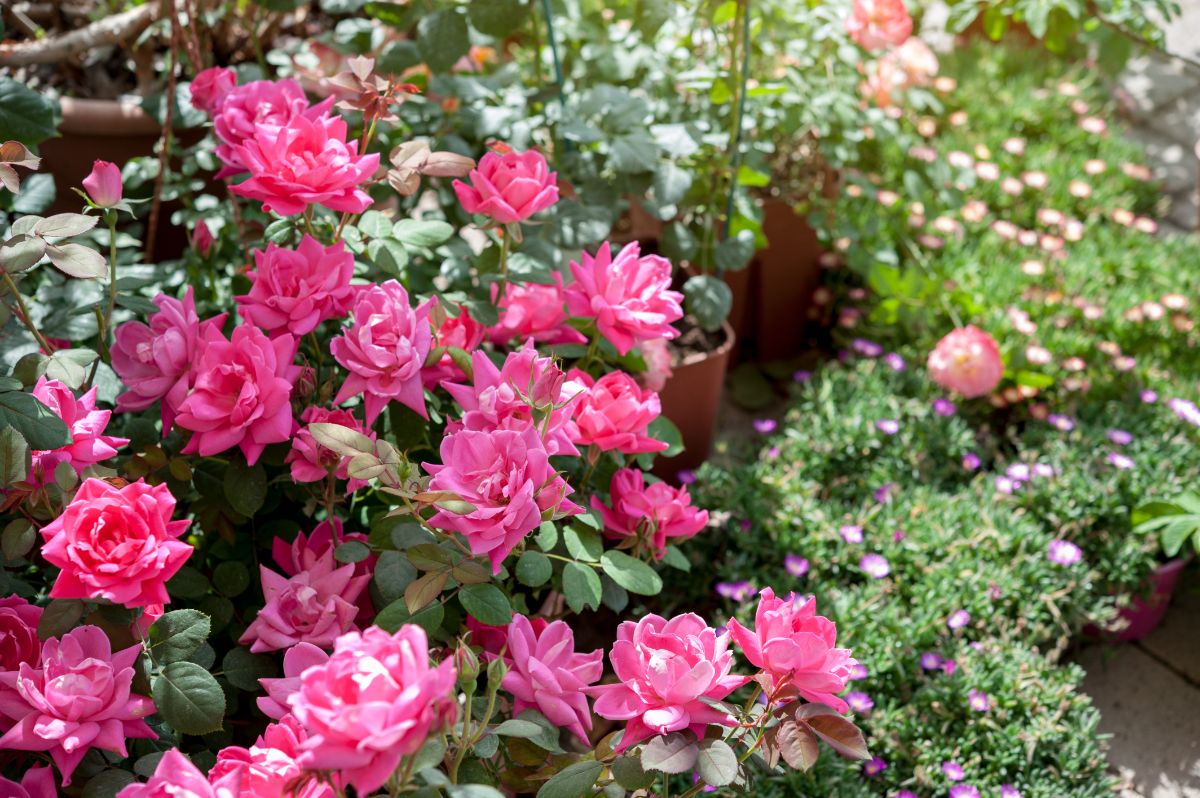 Over twenty years ago, the ever-popular Knock Out rose came in like a wrecking ball and turned the rose industry toward breeding low-maintenance, easy-to-care-for roses.
The original Knock Out makes a lovely shrub that blooms its heart out all summer long with bright cherry-red flowers. It repels diseases, requires no deadheading, displays amazing heat tolerance, and was named the World's Favorite Rose in 2018.
Blushing Knock Out sports light pink blossoms that fade to a pinkish white through the season and generously covers itself with these abundant blooms all season. This shrub rose grows from 3 to 4 feet tall and puts on a gorgeous display.
The flowers on the Coral Knock Out rose start out as dark orange and fade into rich coral. The rose perfume is delicious on this vigorous 5-foot shrub. New growth is bronze and turns dark green. This rose even puts up with partial shade.
Sunny Knock Out puts on a great display of cheery yellow, sunny flowers for over five months every year. Flowers are sweetly fragrant, foliage is disease resistant, and the shrub gets only three feet tall and wide.
Knock Out roses come in all colors – white, purple, pink, yellow, peach, and red roses – and all sizes, from climbers and large shrubs to the new Petite Knock Out rose, which is a miniature rose with teeny little red roses that are cuter than anything.
Drift Roses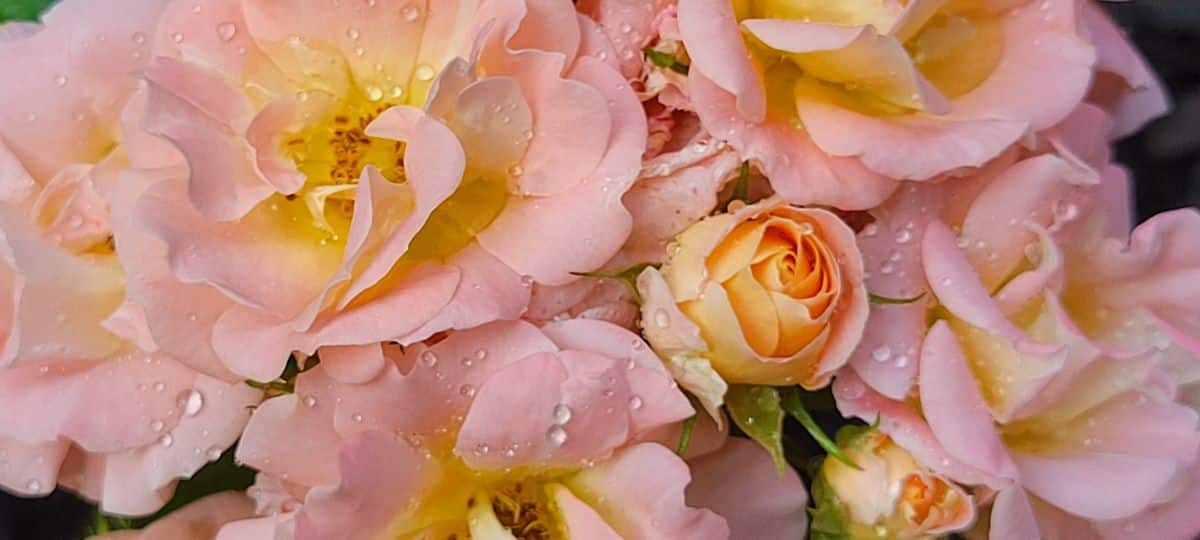 If you're looking for smaller roses, then groundcover roses might be your cup of tea.
Drift Roses are compact, ground-covering roses that require little pruning. Disease-resistant and drought-tolerant, they're available in a range of colors, including coral, red, and peach.
Peach Drift has flowers in a pastel rainbow of pinks, whites, and peach. Rose Drift have small rose-colored flowers with pale pink eye. Sweet Drift forms small clusters of pretty pink blooms with lots of petals. White Drift sports brilliant white flowers, and Popcorn Drift looks like buttered popcorn!
Each of these adorable roses blooms all summer. They stay small and cover about two feet of ground with a beautiful drift of color.
The Parkland Series Roses (aka Morden Roses)
These roses were bred in Manitoba to withstand extreme cold tolerance as well as hot, humid summers. Though these are not as hardy as the Canadian Explorers, they're still easy to care for. Here are some great low-maintenance roses for your garden.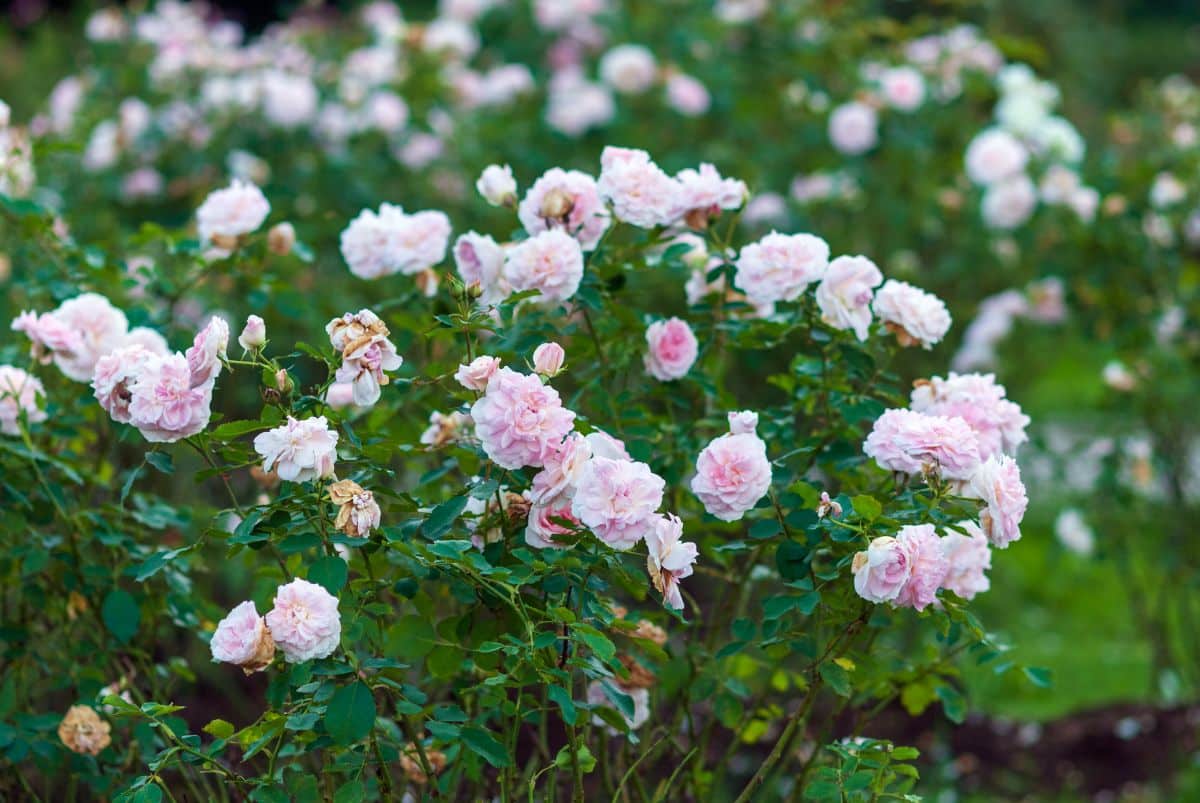 Morden Blush is an everblooming shrub that has decent resistance to powdery mildew and blackspot and has good heat resistance. This rose makes a very tidy shrub that tops out at about three feet tall. Morden Blush is the longest and most floriferous bloomer of all the Parkland shrub roses, from late spring until a hard freeze. The rose blossoms change color due to temperature! In cool temperatures, they're light pink, but in heat, they turn ivory to white. Heat doesn't slow down the blossoms, either – they start popping out all over in June and keep going through early October when they follow up the display with orange-red hips.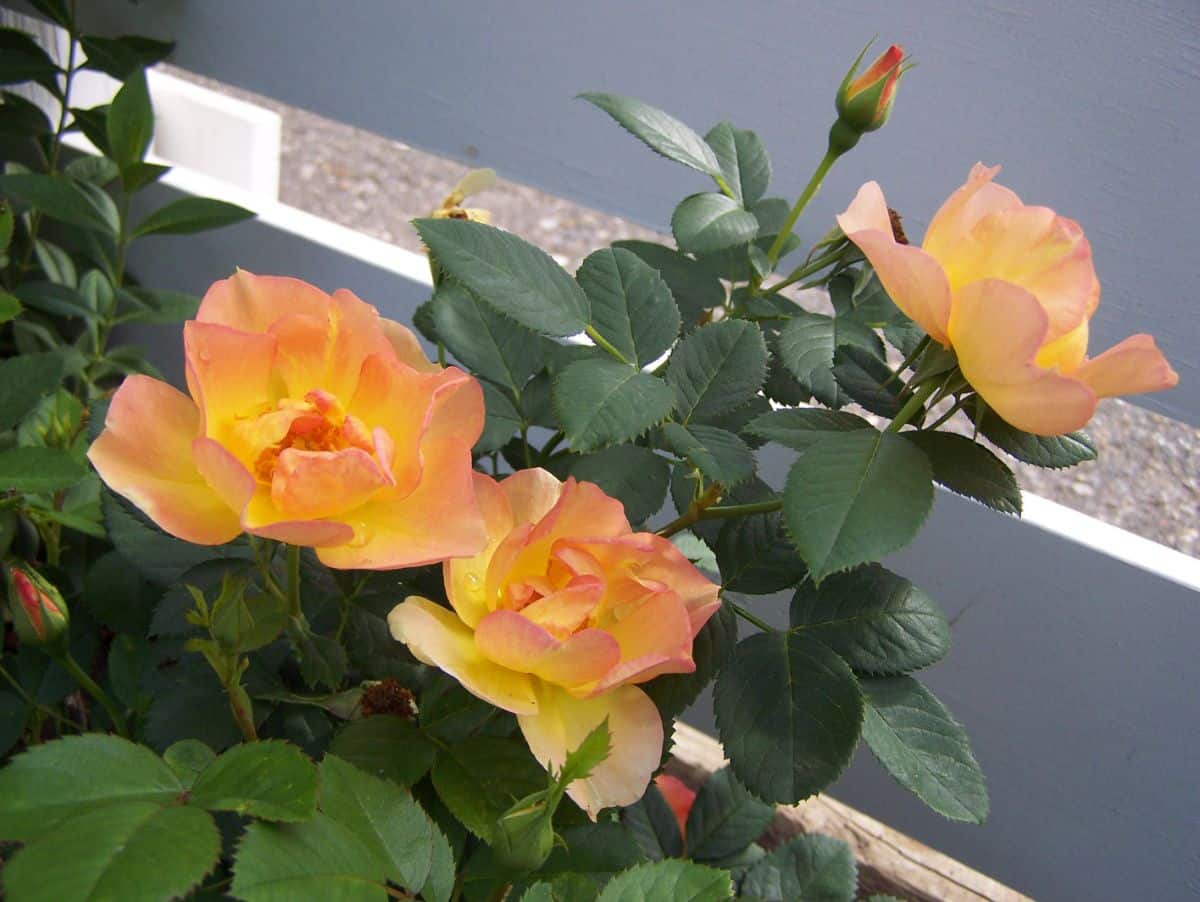 Morden Sunrise has cheerful yellow and yellow-orange semidouble blossoms with ruffled petals. This little shrub rose, which grows about two to three feet tall, is disease-resistant and quite hardy with glossy, deep green leaves. This rose puts on a colorful show with the blooms. The colors range from bright yellow to yellow-orange, then to apricot and pink, and it starts the show in early spring.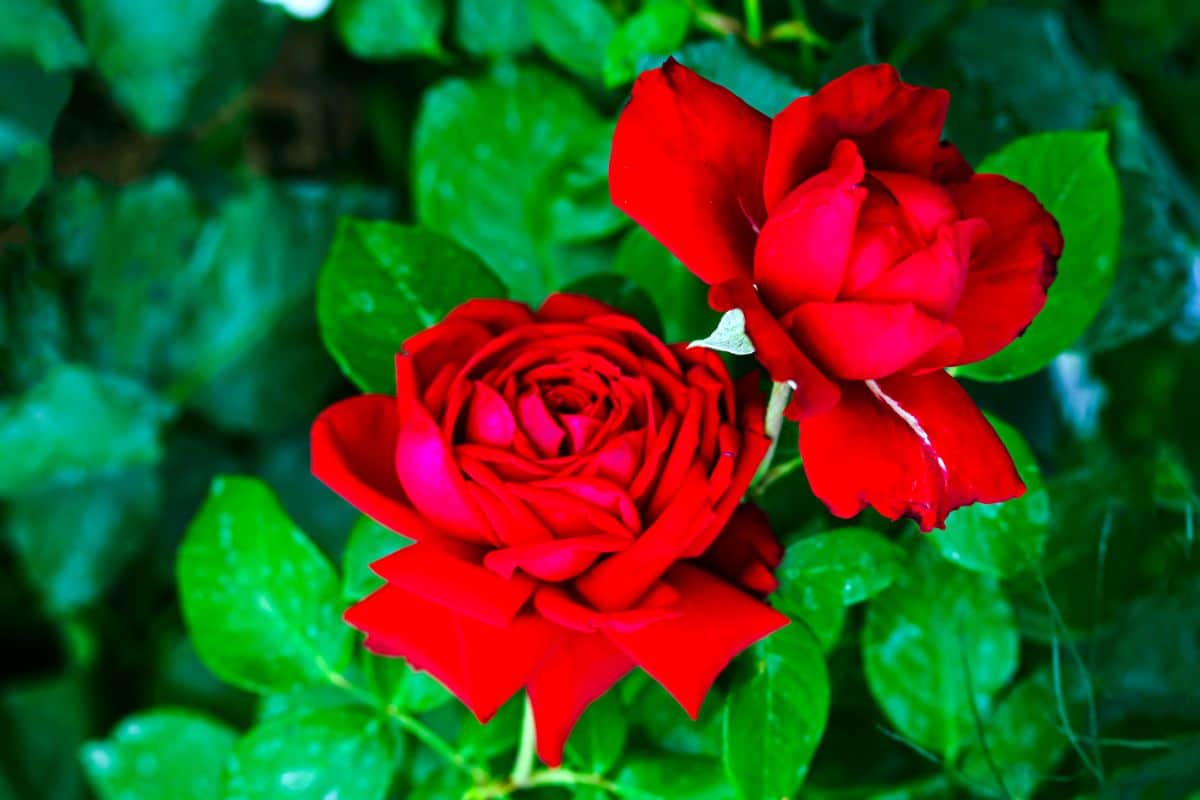 Cuthbert Grant is an upright, compact shrub that produces clusters of velvety, dark red roses with a strong fragrance. This exceptional rose blooms starting in June and keeps piling on the red blooms until September. Cuthbert is resistant to powdery mildew and blackspot and is hardy to zone 2. It's a great choice for small gardens or can be placed in front of the border, and looks lovely in a large container. Great for cut flowers, too.
Old Antique Roses for Beauty and Fragrance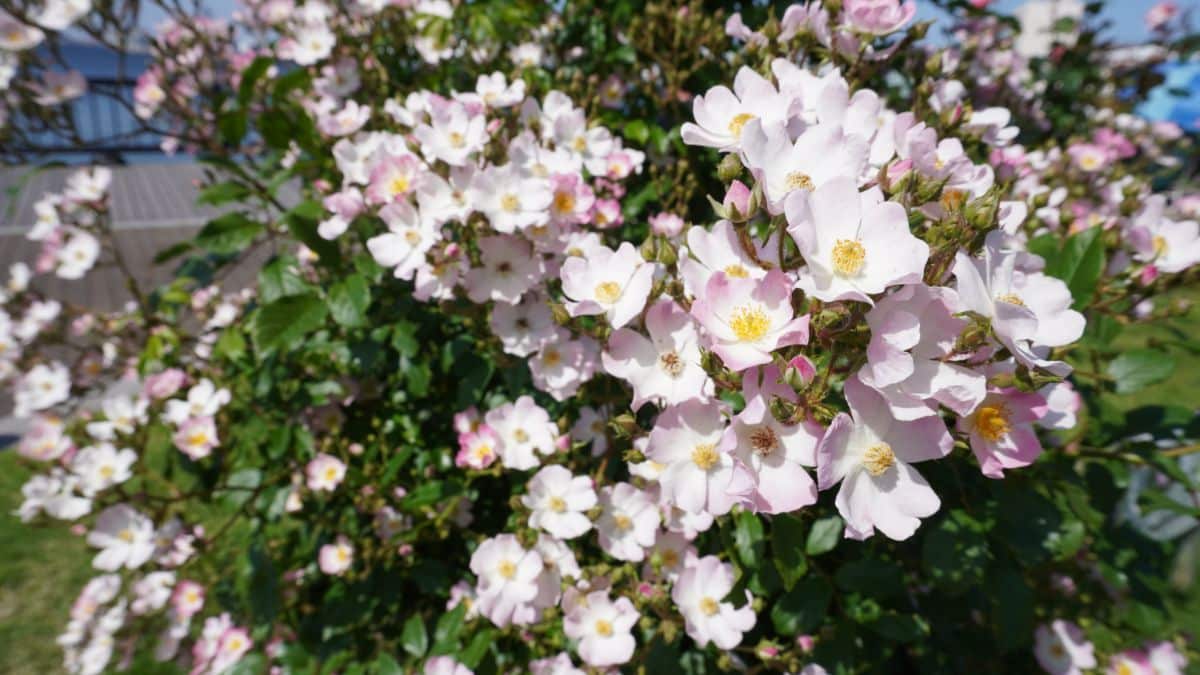 Ballerina – This dandy hybrid musk rose is known for its bountiful clusters of pink blooms with a white eye and golden stamens. Ballerina covers herself with these cheerful blossoms so that you can hardly see the foliage underneath them. Its bloom season runs from June to October. This shrub rose can grow from four to six feet tall and wide, so give this dancer her space. She can even tolerate semi-shaded spots.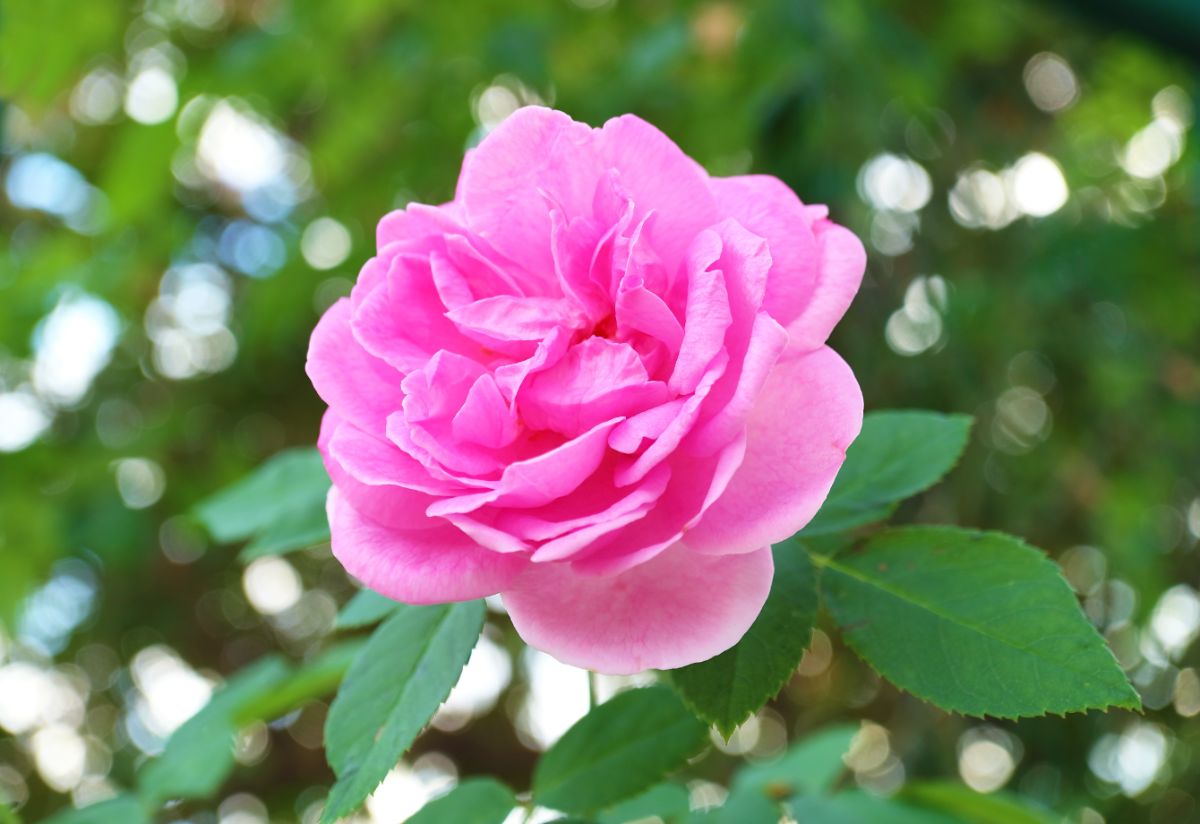 Carefree Beauty – This vigorous shrub rose grows three to five feet tall and wide. It tolerates various soil types, is heat- and cold-tolerant, and its glossy leaves repel diseases. This free-blooming rose produces fragrant, dark pink flowers that are almost five inches wide with golden stamens peeking out. At the end of the blooming season, in fall, is when its orange hips develop.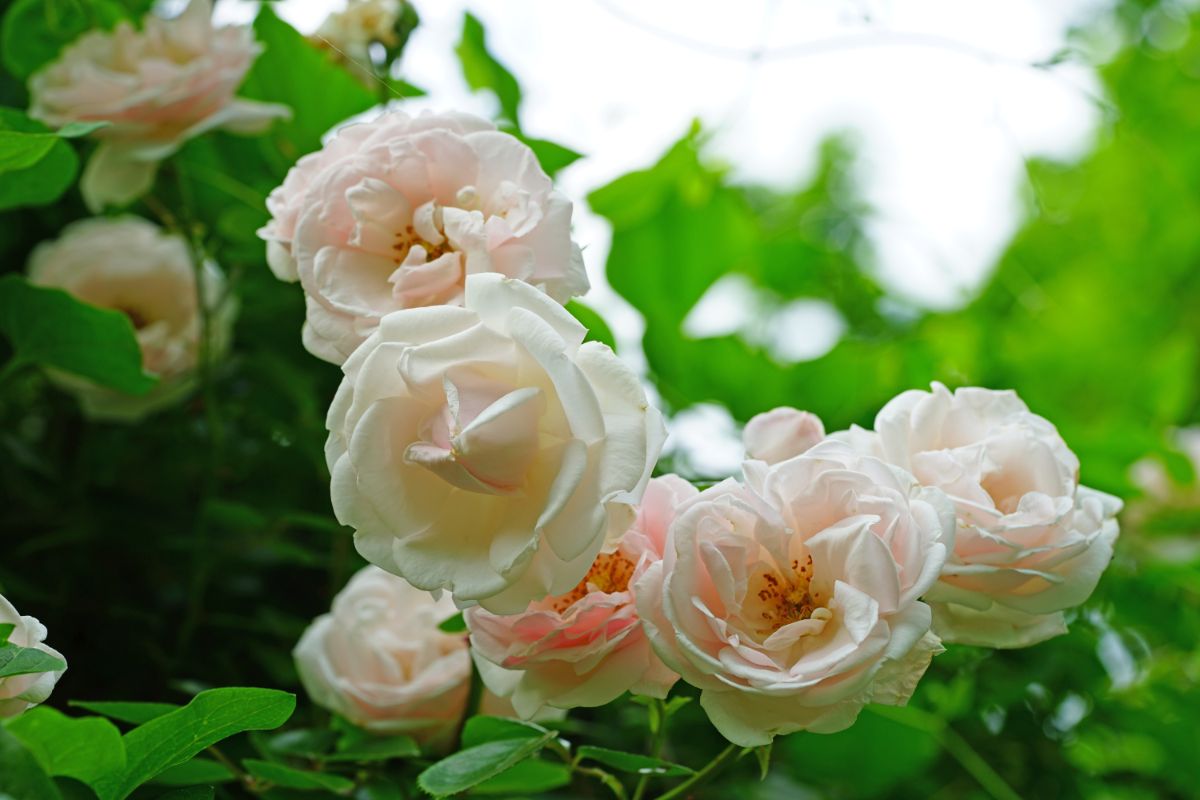 New Dawn – This is one of the best repeating climbing roses, blooming from early summer until fall. New Dawn is an aggressive climber that could possibly eat your house if you let it, growing 18 to 20 feet easily. But this rose is a powerhouse. The blossoms are shell pink, fading to white, smell terrific, and are borne in abundant clusters. Its glossy foliage repels diseases, and this rose gets huge. Also, it has big thorns! But an overall winner if you have the space for it.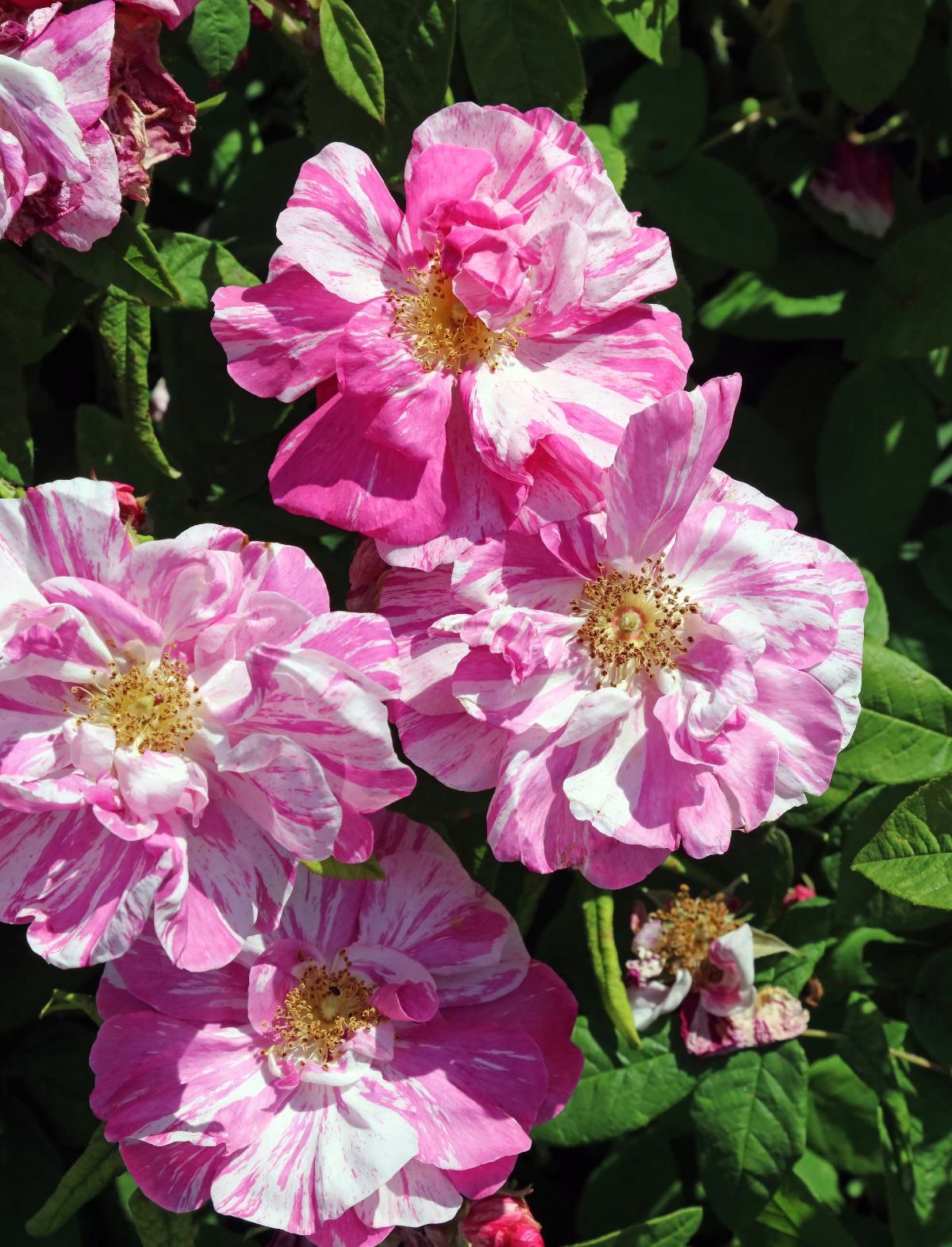 Rosa Mundi (Rosa gallica versicolor) dates from before 1583 and is actually a sport of the Apothecary rose, Rosa gallica officinalis. (A sport is when a branch of a plant develops different attributes than the parent plant.) The Apothecary rose has dark red/purplish blooms, but at some point, one of these roses sprouted a branch that bore a dark red blossom striped with white. Somebody took cuttings of that branch and grew them, and that's how we got this neat rose.
Rosa Mundi grows as a little shrub about three feet tall and wide, and the striped blossoms are fragrant, as are the leaves. Alas, it flowers only once a year, putting on a lovely show in late spring and early summer. The striped, semidouble blossoms are pure eye candy, and they smell heavenly. As with most of the once-blooming roses, prune after flowering is finished.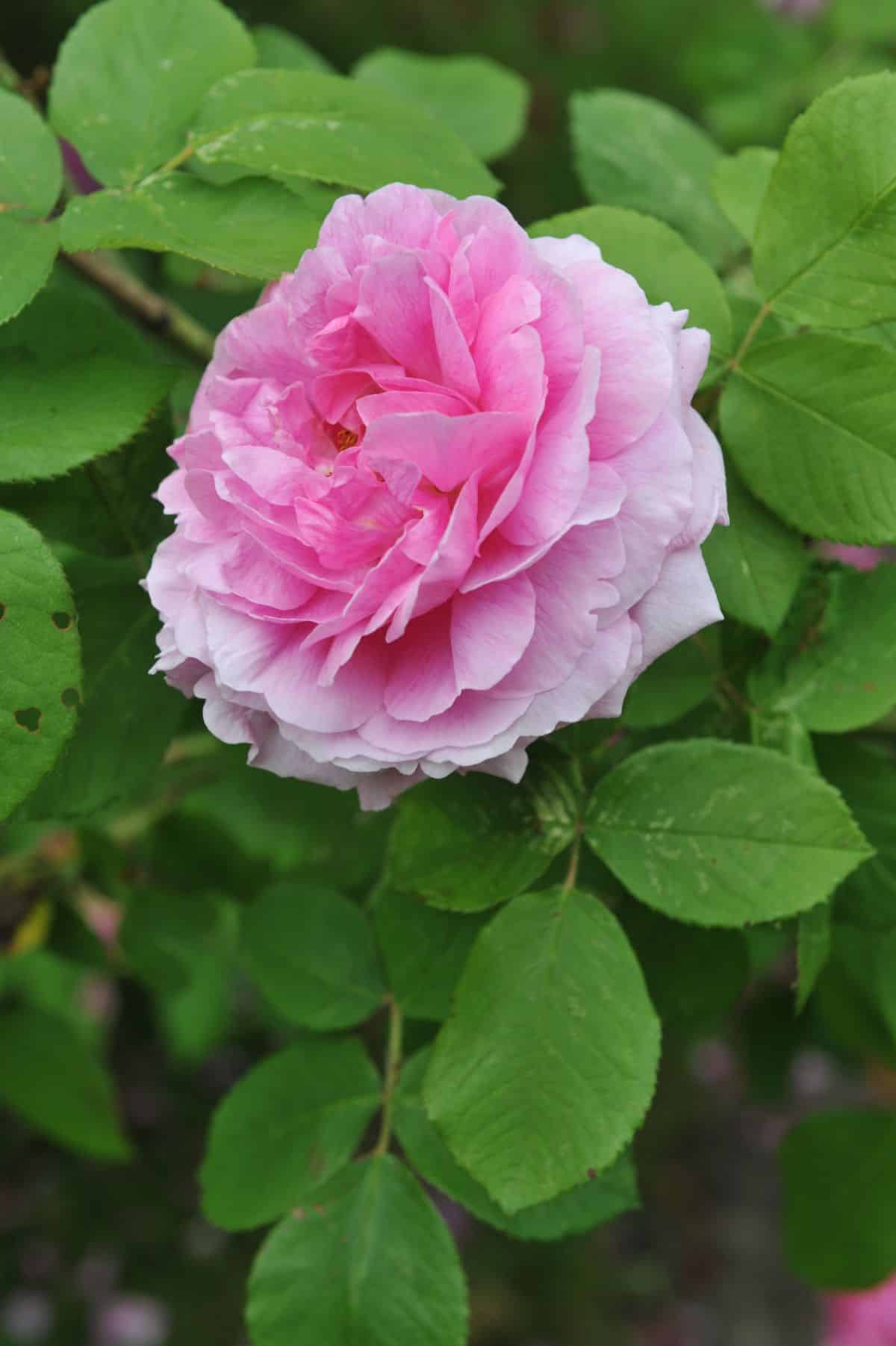 Comte de Chambord, a lovely Hybrid Perpetual or Portland rose, grows to four feet, and its blossoms have a strong and delicious fragrance that makes you want to just stand next to them and breathe deeply. This rose gives you a nice flush of huge, damask pink blossoms in spring or summer, followed by scattered blossoms later through the year. It seems to bloom best in cool weather. A delightful old-fashioned antique rose.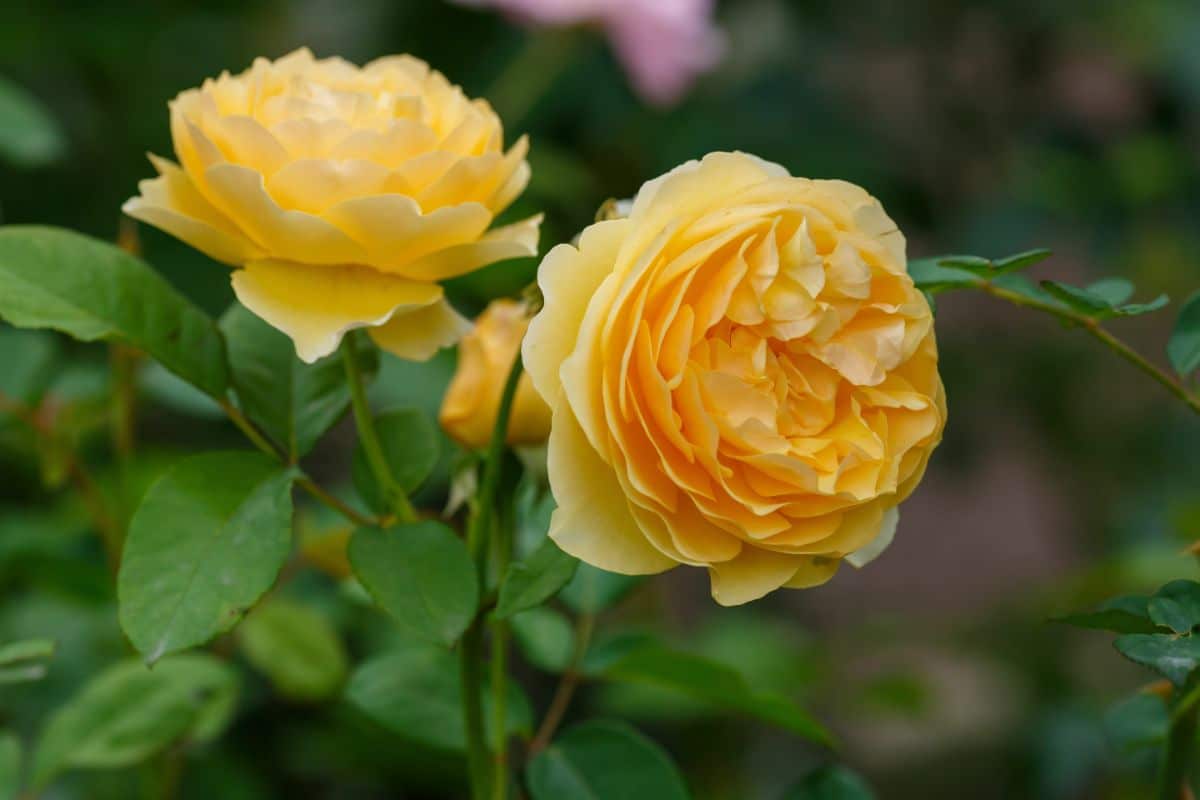 Graham Thomas, named for the famous English rosarian, is a David Austin rose. Austin roses are bred by combining antique roses with modern roses to get the best of both worlds.
Graham Thomas is a lovely English climbing rose that bears flowers full of petals in a rich yellowish orange. It wasn't the heartiest rose I grew – I often had to coax it along in my Missouri rose garden. This might be one of those roses that grow well in England but don't do as well in the Midwest. The blossoms are gorgeous, however, and smell sweet.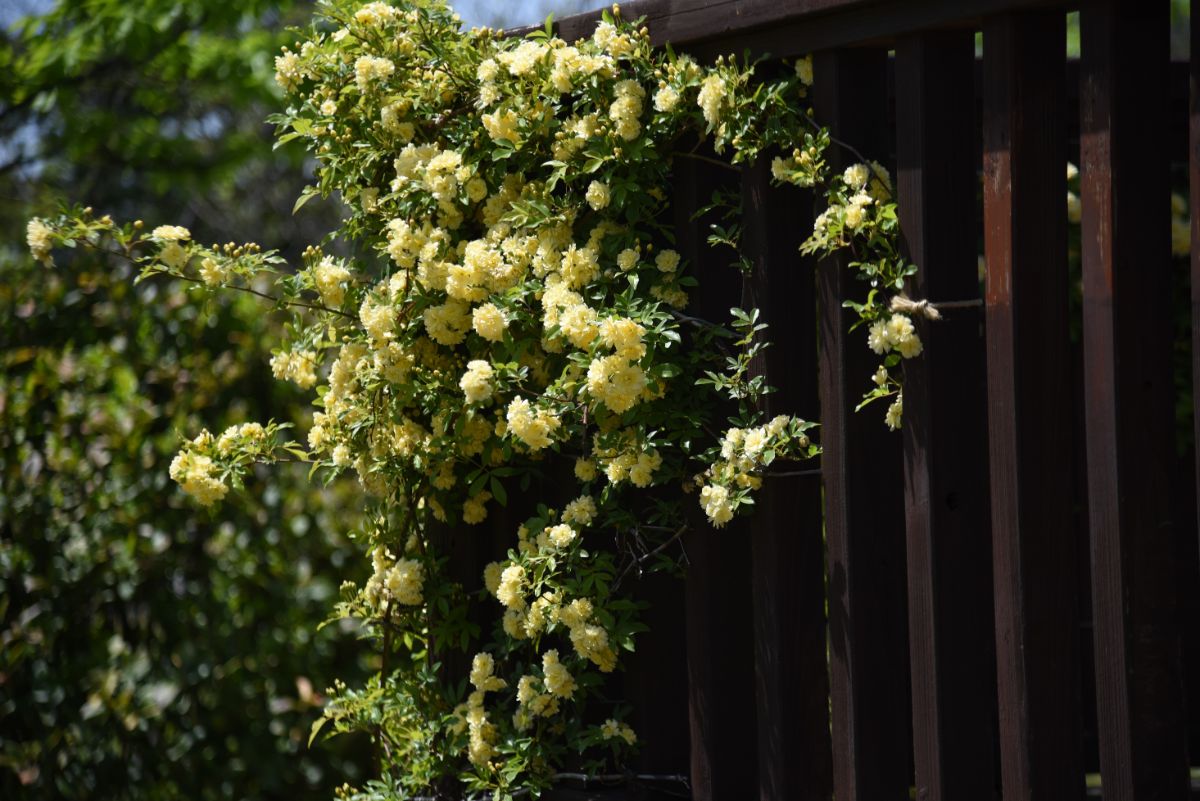 Lady Banks' Rose (Rosa banksiae 'Lutea')
A sprawling climbing rose that has been growing in the gardens of China for hundreds of years. These bear tons of yellow or white roses, depending on which variety you pick up, which are a little fragrant.
One of the largest roses in the world is a Lady Banks' rose (a white variety of this rose) that's been growing in Tombstone, Arizona (think Wyatt Earp and the OK Corral) since 1887. The rose, grown on a lattice, is between 8,000 to 9,000 feet wide and was planted by a homesick Scottish immigrant. The original cuttings came from her favorite rosebush back home in Scotland.
It's a good climbing rose, growing vigorously to 20 feet tall (and can get even taller, as the Tombstone rose shows us). It's also almost thornless, a definite plus, and salt-tolerant if you live near the ocean.
With these 24 easy-to-grow roses, you can create a gorgeous, low-maintenance garden that's filled with beautiful blooms and delightful fragrances. Whether you prefer Canadian hardy varieties, fragrant English roses, or other resilient options, there's always a perfect rose for your garden out there in this crazy world of ours. Happy gardening!