How lovely would it be to just step out on your porch or patio and pick a bowlful of ripe, delicious summer fruits or berries?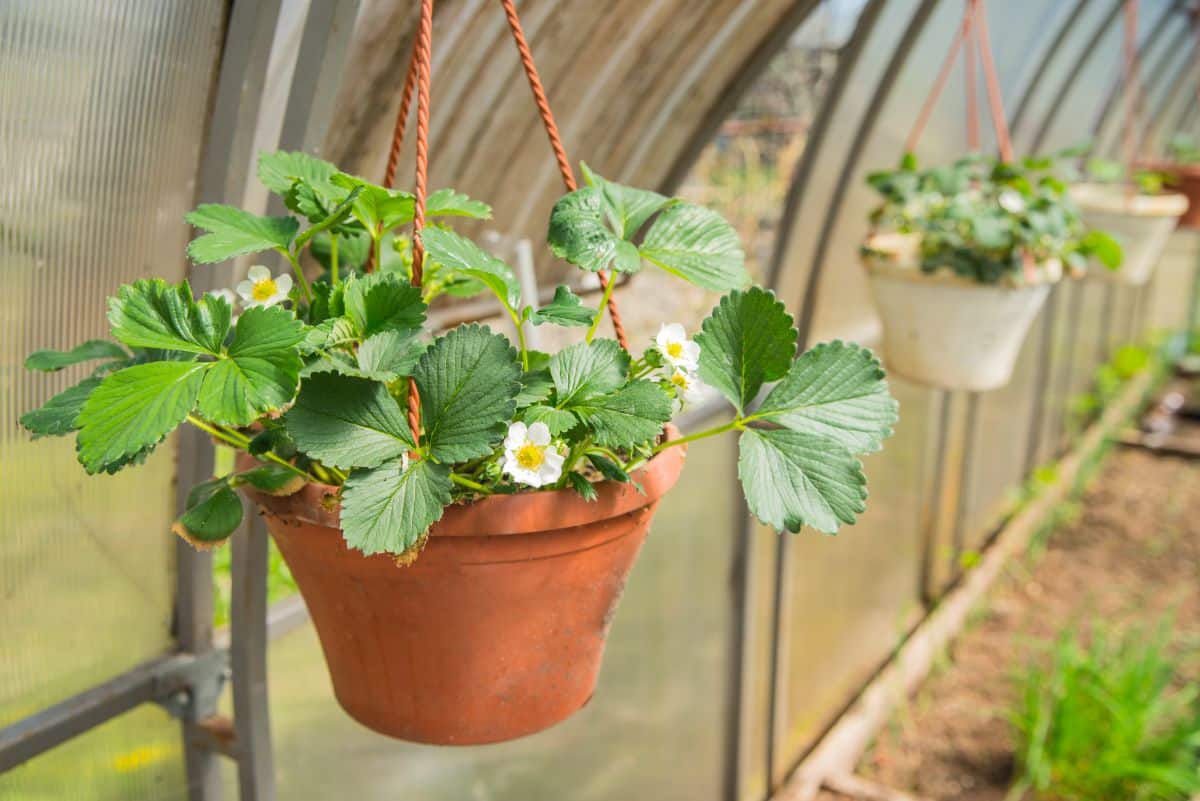 If you grow them in hanging baskets, you can do exactly that!
Jump to:
6 Reasons to Grow Fruit in Hanging Baskets
Growing fruit and berries in hanging baskets has several advantages.
You get hangers that are not only decorative, but productive, too!
You can expand the amount of container gardening space you have by "going up"—doubling your available space, or more than doubling it!
You won't fight with weeds in hanging containers.
Disease issues tend to be far less—maybe even non-existent—because your plants will not be in contact with the ground or the pathogens the ground harbors. They'll get plenty of airflow, too, which is one of the prime preventers of fungal diseases, molds, and mildews.
Insects have a harder time finding smaller plantings, and if they do, they are easier to control in smaller containers like hanging baskets.
You have fresh fruit available mere steps away!
Where to Get Hanging Baskets?
Amazon has a wide selection of hanging baskets here are the current bestsellers:
What Fruit and Berries Can Grow in Hanging Baskets?
1. Strawberries.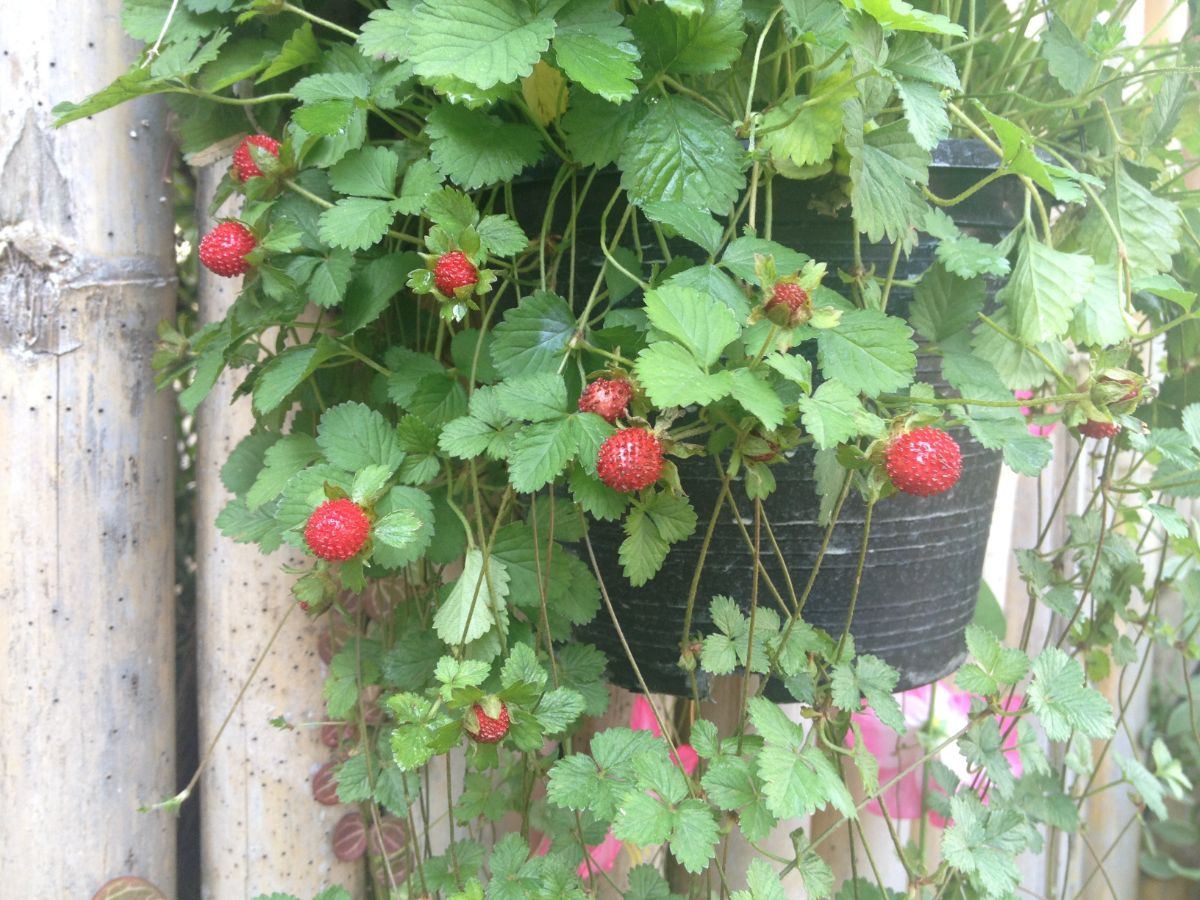 Strawberries are the perfect favorite fruit to grow in hanging baskets. The foliage is pretty, the blossoms are attractive, and the berries dripping over the basket's edge look stunning. Plus, strawberries.
Alpine varieties and ever-bearing type strawberries are the best suited for growing in hanging baskets. You'll maximize your harvest that way; since you' only have a relative few plants, choosing types that produce throughout the whole season will give you the most bang for your buck. They'll also make more productive use of your pots, supplies, and efforts.
When buying strawberries for hanging baskets, shop for alpine, everbearing, or day-neutral varieties. Avoid strawberries that send out runners (June-bearing strawberries).
Here's another space-saving strawberry décor tip: Mix and match varieties for interest and extended harvests. For example, yellow pineapple strawberries mixed with alpine red strawberries look fantastic together, and you'll create visual as well as flavor interest! White pine berries (a strawberry cultivar with sort of reversed coloring—white flesh with red seeds) are another great choice for interest, flavor, and mix-and-match.
You can also cut out holes through the sides of strawberry hanging baskets or buy hangers with side holes in them to grow more in the same space. This will give you a fuller, more rounded hanger, as well as more space for more plants.
2. Blueberries.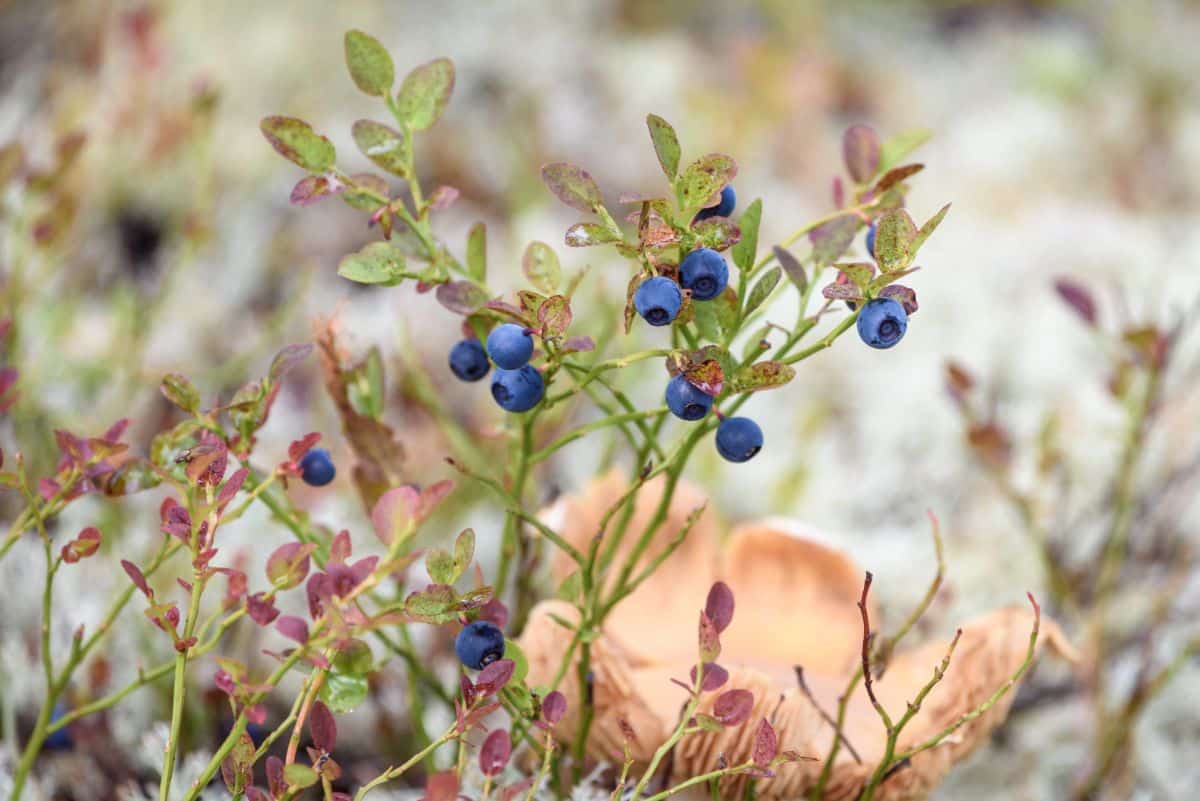 Any dwarf or ground varieties of blueberries are candidates for growing in hanging baskets. These are very short and compact plants but they bear very well.
Many of the blueberries that are available through the regular grocery markets are a type of ground berry, especially the "wild" blueberries you can buy in the market. These are cultivated by blueberry farmers because they are easier to mechanically harvest with a sort of mechanical blueberry rake.
So, if they're good enough for large blueberry farmers, they should be good enough for us!
The ground-covering nature of ground blueberries makes them well-suited to living in compact basket space and trailing off the sides.
Dwarf blueberries are more like tall blueberry bushes, just in very short, compact versions. They are a lot of fun to grow in containers, baskets, and mixed fruit and berry beds. Dwarf blueberry plants are different than ground blueberries.
3. Cranberries.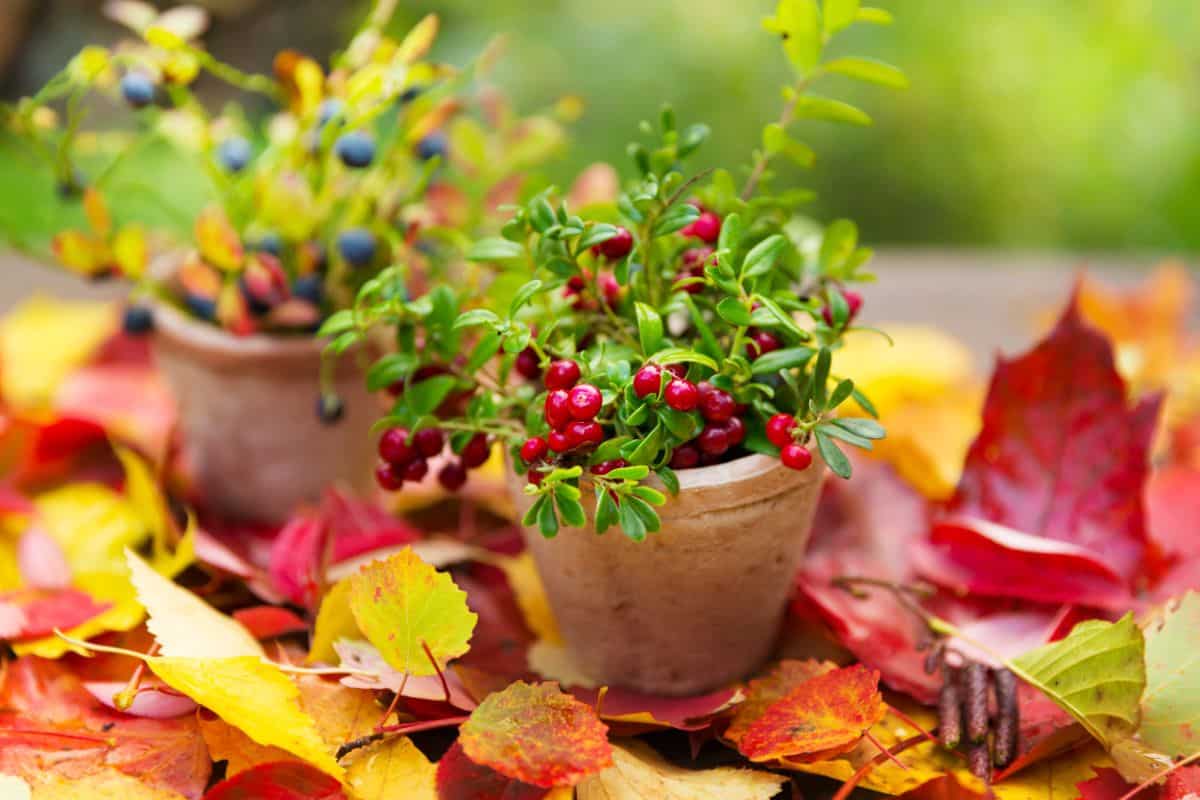 Cranberries are quite small, short plants. Most people think they have to be grown in water, but this is not true.
Cranberry bogs are flooded with water, it's true, but only for harvesting and/or temperature protection. The berries are raked and float in the water at harvest. But they GROW in soil, a lot like most other plants and berries. On a small scale, you don't need the ability to harvest in huge quantities.
Some large farms even harvest via a dry-harvest method. Dry-harvested cranberries tend to store longer, too.
Cranberry plants are available from nurseries with varieties that are ideal for home gardeners and that do not require anything more than normal growing conditions. Because these plants are small (similar in size to dwarf blueberries), they are a candidate for growing in hanging baskets.
Cranberries, like most of these fruits and berries, are (or can be) a perennial that will produce better in subsequent years, so you might want to consider protecting the dormant plants over winter to regrow a new hanging crop the next year.
4. Raspberries.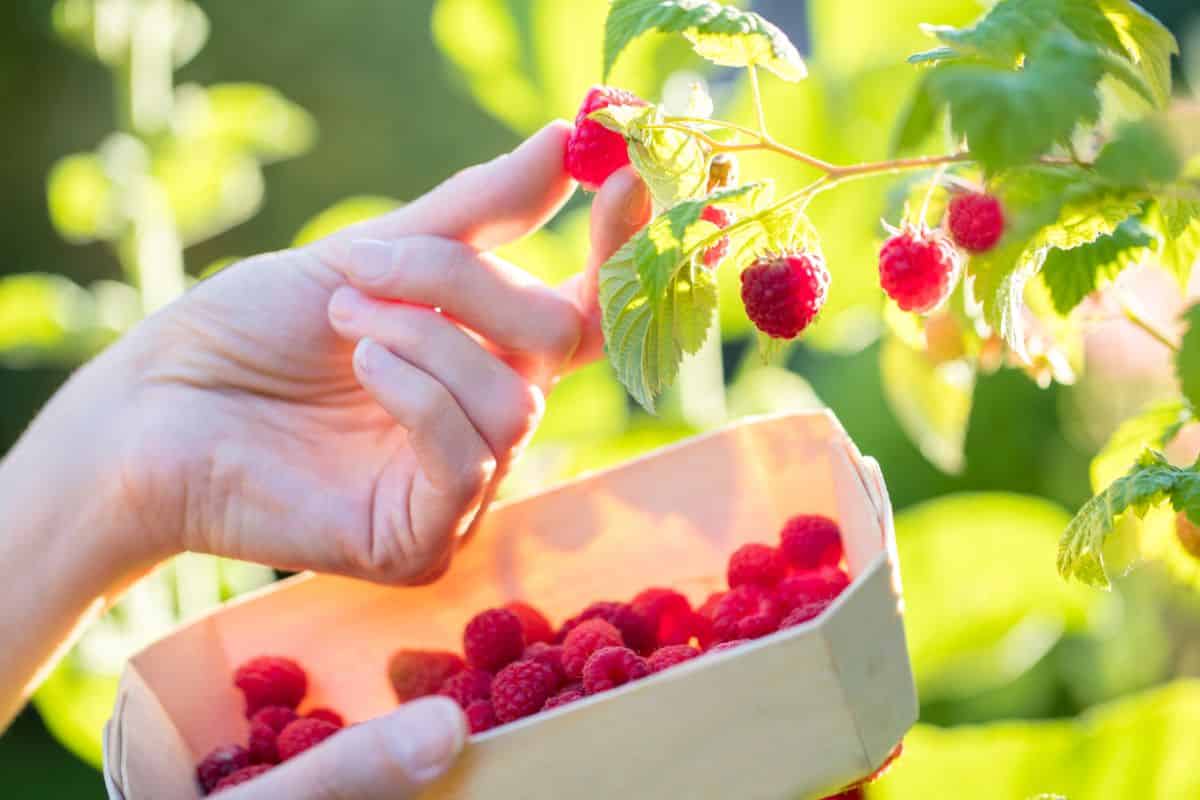 Raspberries are not especially tall to begin with so they will tumble, hang, and grow regardless, but there are also shorter varieties that will be more compact and more attractive in your hanging baskets.
The Ruby Falls Raspberry is one example; Raspberry Shortcake is another. Many of these new cultivars are thornless, which is another check mark in the box for these compact but prolific producers.
Like strawberries, it's worth considering everbearing raspberry plants so you can harvest from your hanger all season long. Peruse your catalogs; you're bound to find more options. Look for black raspberries, too!
5. Blackberries.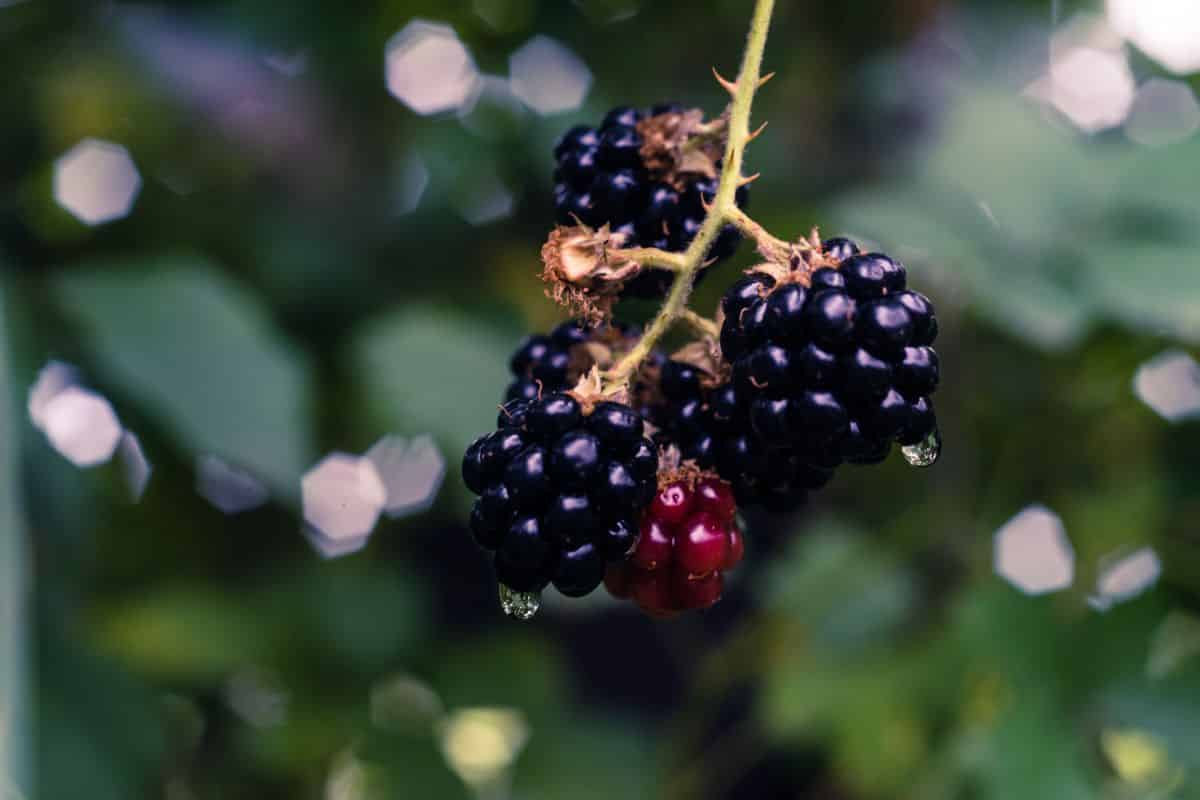 Like raspberries, there are compact varieties of blackberries that are ideal for growing hanging baskets. Like raspberries, they will tumble and trail, too.
You'll need to choose compact blackberry cultivars, such as the Baby Cake and Cascade varieties. Baby Cake has the added benefit of being everbearing, while Cascade bears later in the summer and continues on through the fall.
6. Dwarf Citrus.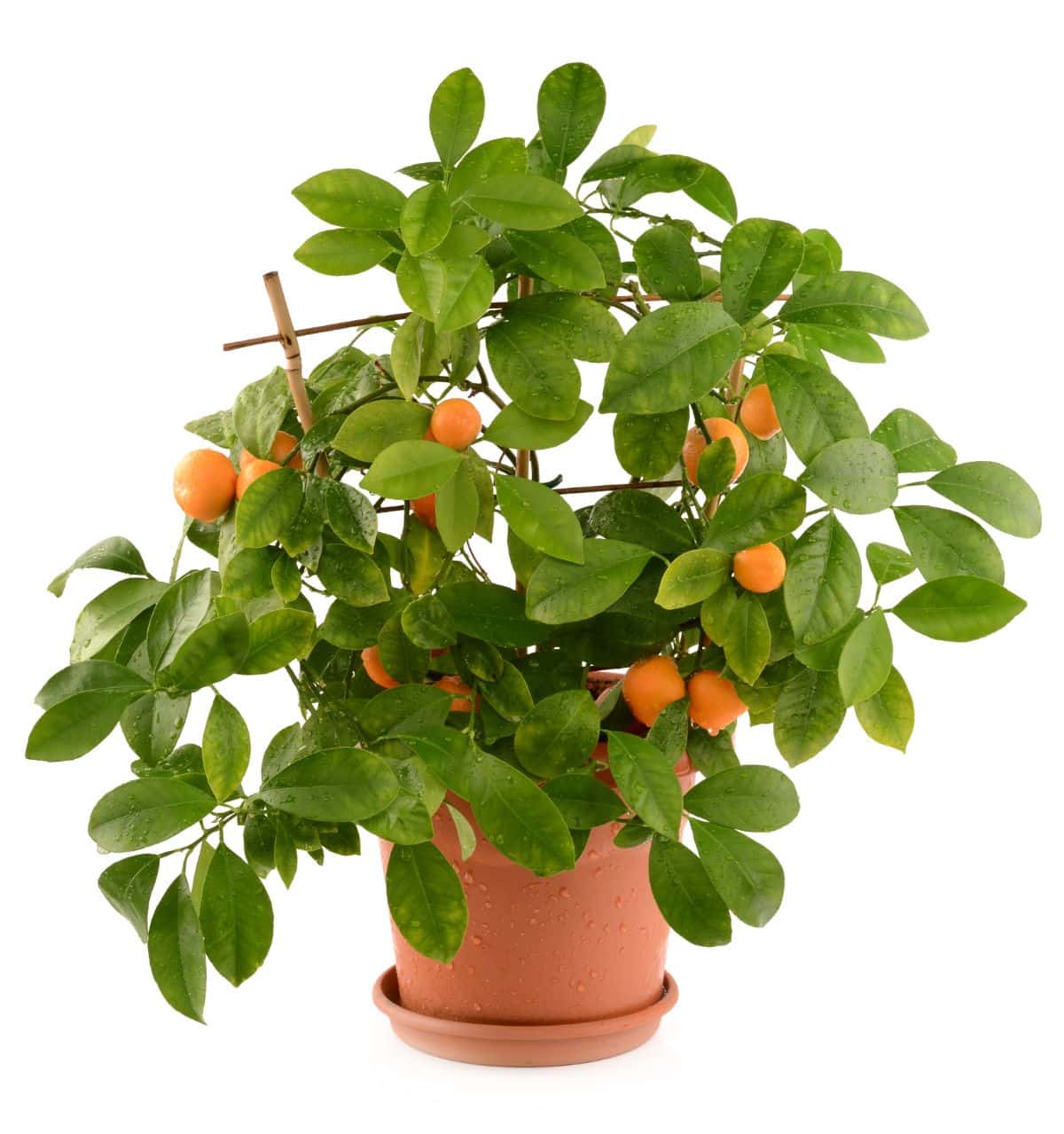 Oranges, lemons, limes, are all available in dwarf varieties that can be grown in hanging pots. They can also live indoors through the winter in a warm, sunny space.
Their fragrant blossoms are a gift, too! So not only do you get useful little fruit, but there are a number of culinary uses for citrus blossoms, including citrus blossom teas. Also, they are wonderful infused in vinegar for a lovely florally citrus cleaner!
Hanging Basket Fruits for Long-Term Production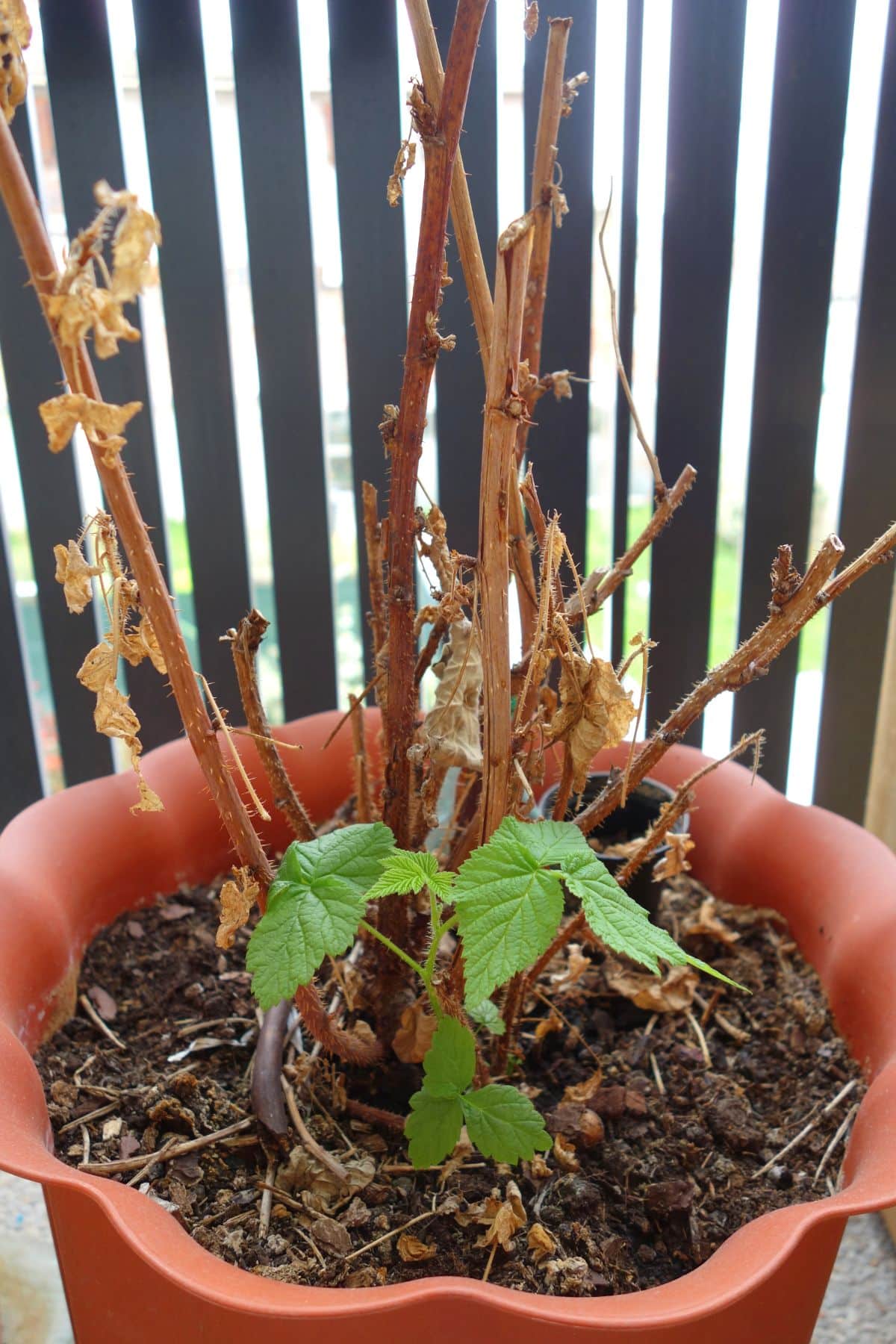 Citrus baskets can be brought inside and kept going throughout the winter. Berry bushes will follow more of a traditional growing cycle including a period of dormancy. If you cut them back, keep them moist, and in a cool place, they should come back in the spring, and you can keep the same plants going for several seasons with good care and fertilization. Do note, though, that some everbearing strawberries are usually grown more like annuals and may or may not come back.
You can also propagate berries from cutting, so it's easy to make more hanging baskets from your blueberries, blackberries, and raspberries. In fact, for dwarf varieties, which are hybrids, the only reliable way to reproduce them is to propagate cuttings or split larger plants.
Growing from seed is not an option, because they will not breed true. When planting hanging baskets and relying on select cultivars, it's important to keep the good genetics of the plants that work in your containers.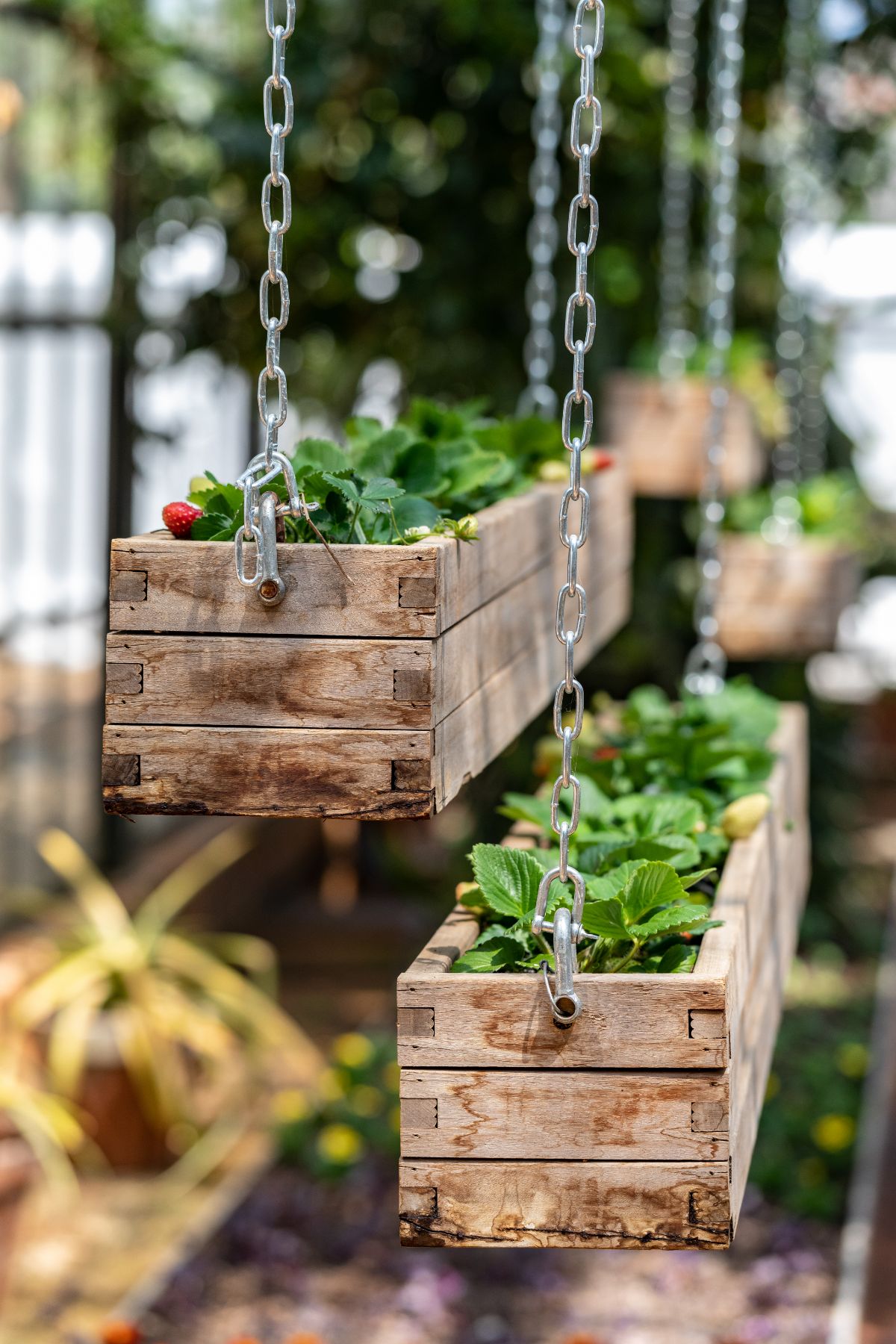 Growing food in containers is fun and easy, and highly rewarding! Enjoy the beauty and the benefits of a porch or yard full of decorative, productive fruit hangers.