Beans are some of the easiest plants to grow in your vegetable garden. They grow quickly, produce a large harvest, and can even enrich your garden soil with their nitrogen-fixing abilities.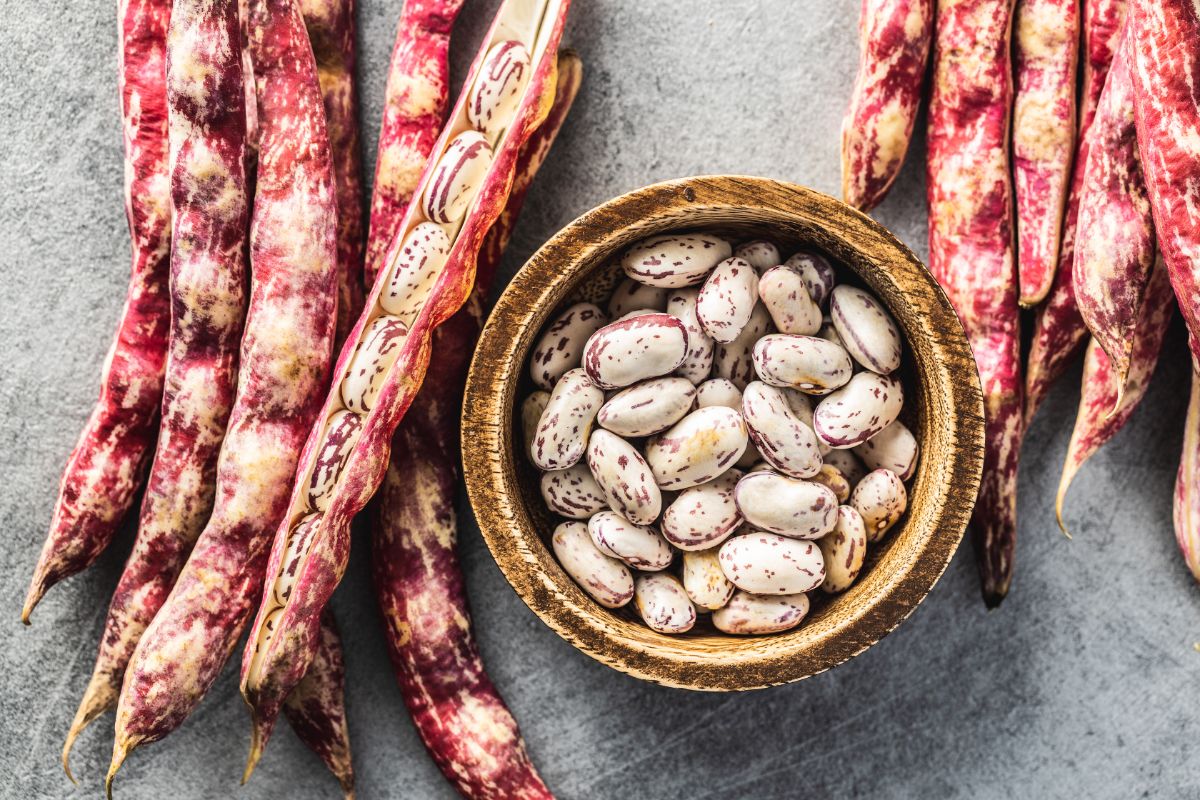 But when it comes to food preservation and storing your garden harvest during the winter months, shelling beans are the bean variety to grow. Unlike fresh eating beans, like green beans, shelling beans are grown for their seeds rather than their pods. Those bean seeds dry exceptionally well and can be stored at room temperature for a year or more.
If you're planning out your garden for next year and you want to grow plants for winter food storage, you'll need to save some space in your beds for shelling beans. In this guide, we'll cover some of the most popular shelling beans around so you can choose the right beans to grow in your garden space.
Jump to:
22 best dry shelling beans to grow in your garden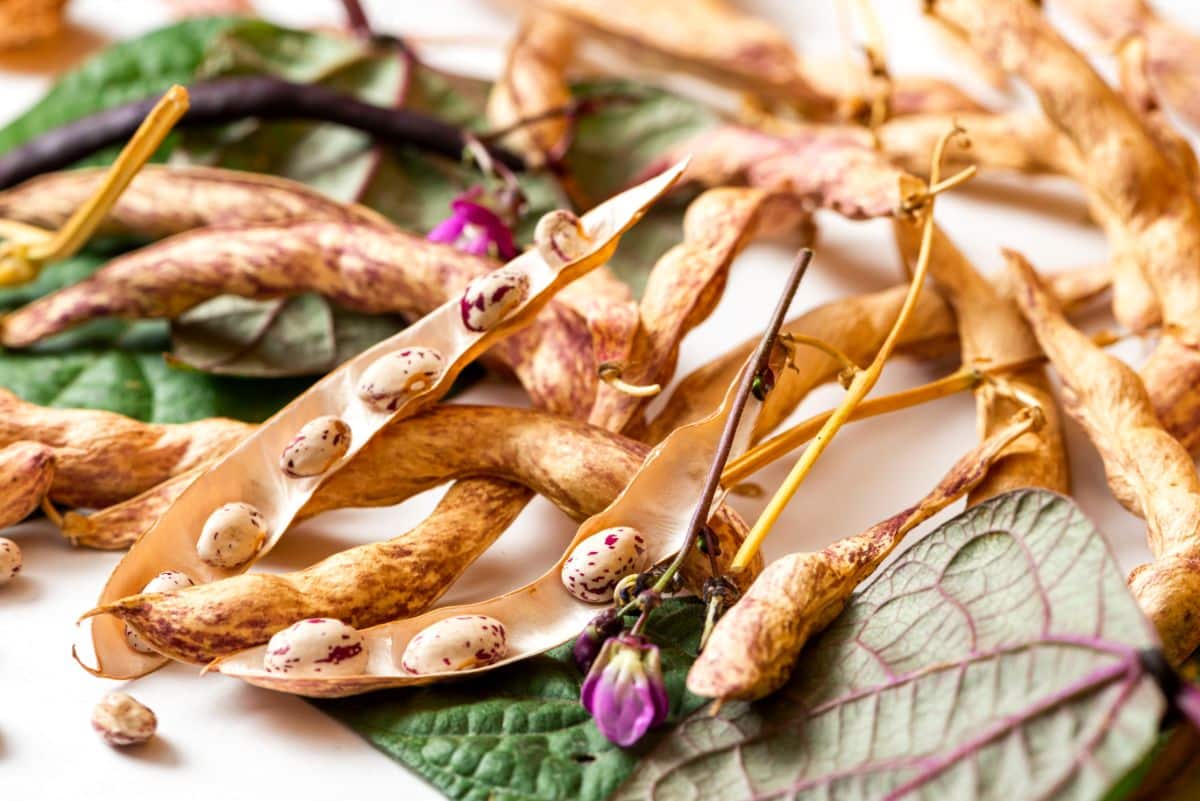 From classic cannellini beans to lesser-known heirlooms like Flambo and Soldier beans, there are an incredible number of dried shelling beans that you can grow in your outdoor garden space. Even better, many of these beans can even grow compactly and are suitable for small space and container gardening. Below are some of our favorite bean varieties to grow to get you started.
1. Red Kidney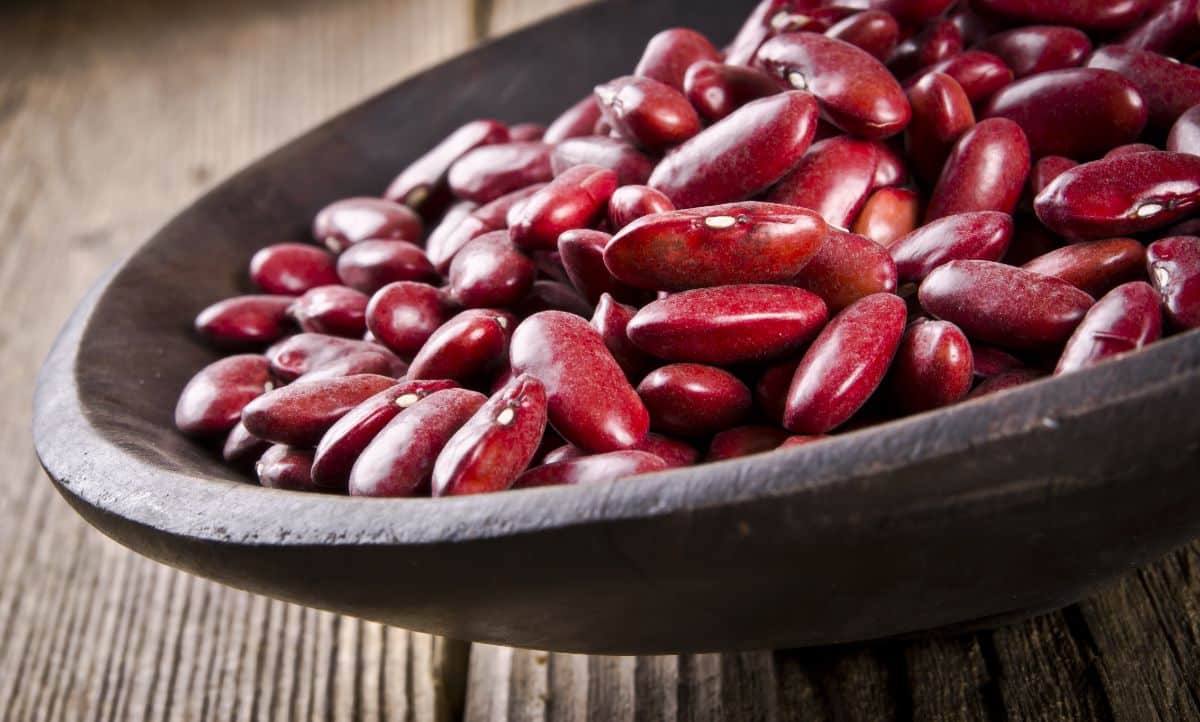 One of the most popular beans for cooking, if you want to grow your own shelling beans, kidney beans are a great place to start. These classic beans can be used in a variety of different dishes, including homemade chili, minestrone, and bean salads. Some varieties, like the light red kidney bean developed by Cornell, are also bush-type plants, so they can grow compactly without trellising.
Red kidney beans mature quicker than some other bean varieties and can be harvested about 102 days after planting. If summers are hot and moist and the soil is very rich in nitrogen, these plants can sometimes develop vines and grow larger, but they usually stay more manageable. Like other beans, kidney beans are not frost-hardy and should only be planted outdoors after the soil warms.
2. Silver Cloud Cannellini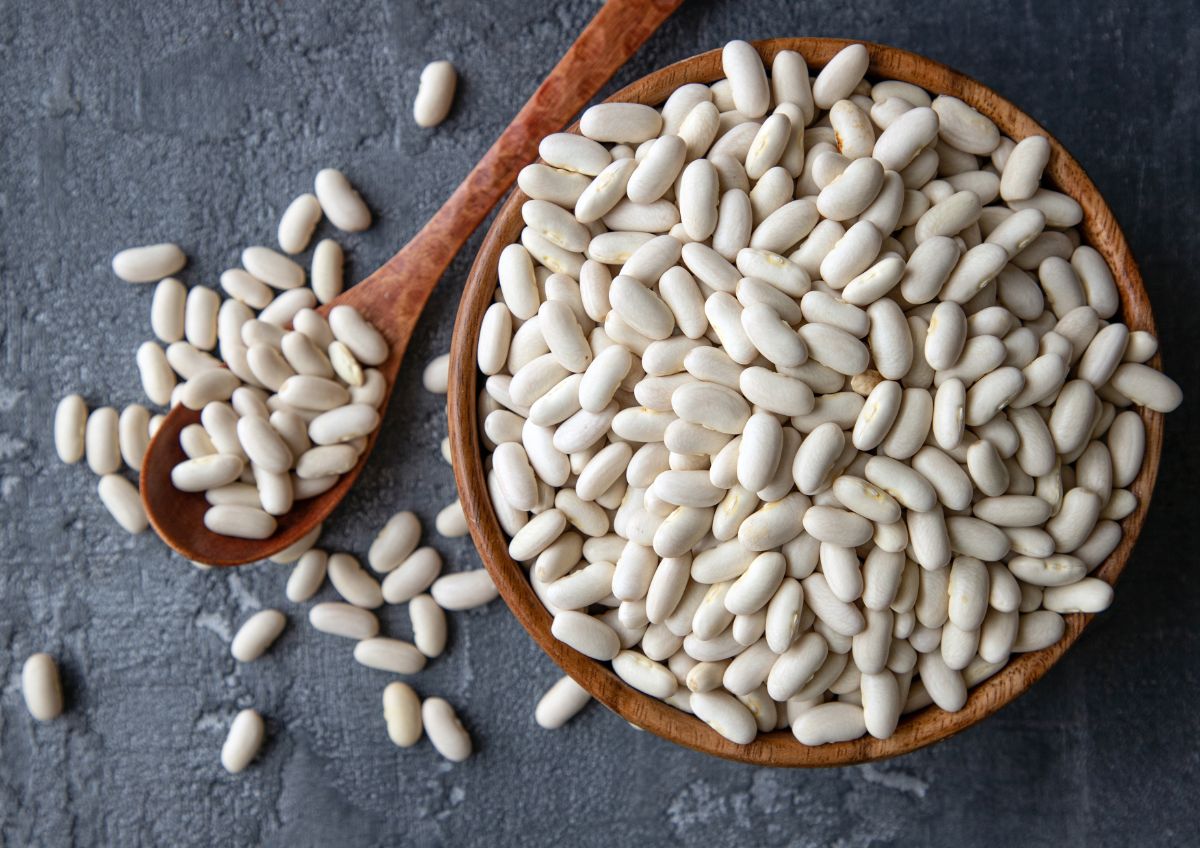 A traditional choice for Italian fare, cannellini beans are creamy and rich and perfect for dishes like Tuscan bean soup. But if these beans look a lot like kidney beans, don't be surprised. Cannellini beans are actually a type of white kidney bean and have very similar growing requirements.
The Silver Cloud Cannellini bean is an improved variety of bean that grows in a compact bush habit. Originally developed by Washington State University, this bean type has plumper pods than many other cannellinis and pods grow between 5 and 6" in length. Pods contain about 5 beans each, which have a savory, nutty flavor when cooked.
3. Black Eyed Peas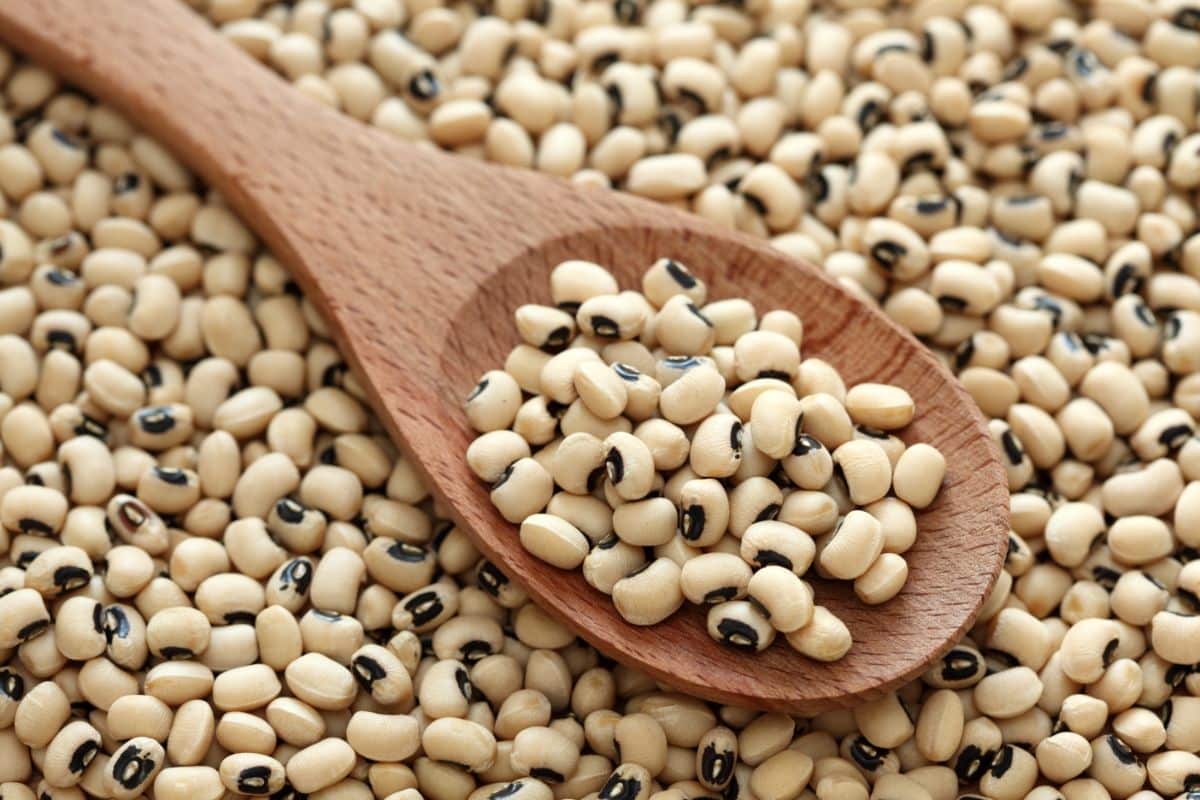 Also known as cowpeas, black eyed peas are originally from Africa, and they have been cultivated since prehistoric times. Very popular in colonial America, they were grown by U.S. President Thomas Jefferson and were favored for their rich and creamy taste. A popular food in the southern United States, black eyed peas are traditionally cooked with bacon and collard greens for a truly comforting side dish.
In the garden, black eyed peas will mature in about 70 days, and they grow quite prolifically. They should be grown with trellising and located in an area of your garden that receives full sun. These hardy plants are drought tolerant and can handle heat without issue too.
4. Vermont Cranberry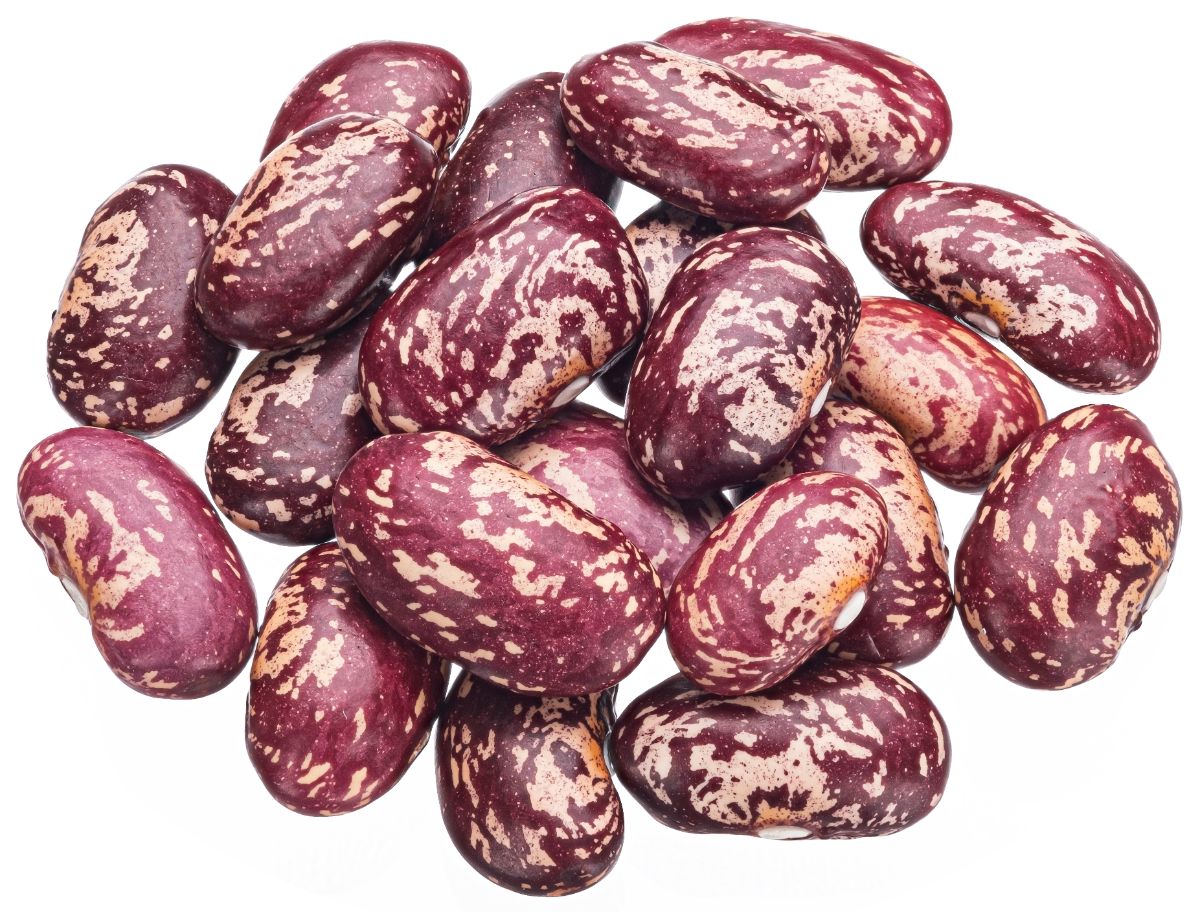 Vermont Cranberry beans have been around since at least the early 1800s and were first grown by the Native people of New England. These delicious, speckled, red-skinned beans mature in about 95 days, and they are open-pollinated, so they can be gathered for seed saving. Each pod contains about 5 to 6 beans, which is more than many other bean types develop.
Vermont Cranberry beans usually grow compactly, but they can develop vines under certain conditions. These reliable producers are hardy and a good choice to grow if you're new to keeping beans. They are also easy to shell, which will simplify meal prep!
5. Monos Negros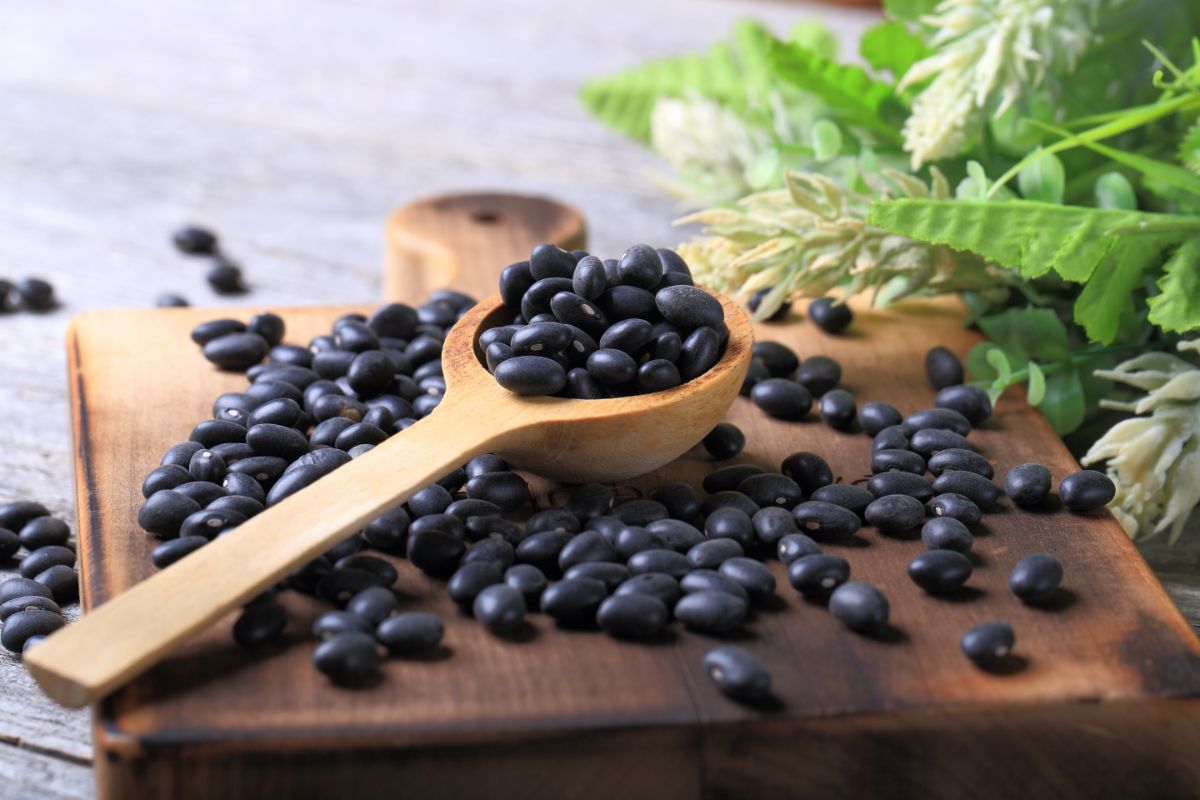 Monos Negros means "black monkeys" in Spanish and is an apt name for this black bean that comes from El Salvador. This bean variety is at least 100 years old and matures a lot earlier than some other black bean types, like Black Turtle. The flavor isn't quite as rich, but it still makes a fine addition to vegetarian tacos and other comfort foods.
Monos Negros beans can be harvested about 90 days after planting. They do vine, so you will need to plan out some trellising to support these plants, but they are otherwise quite easygoing. This bean variety also rarely develops mold or mildew, which ensures these plants will grow quite healthily in your garden.
6. Quincy Pinto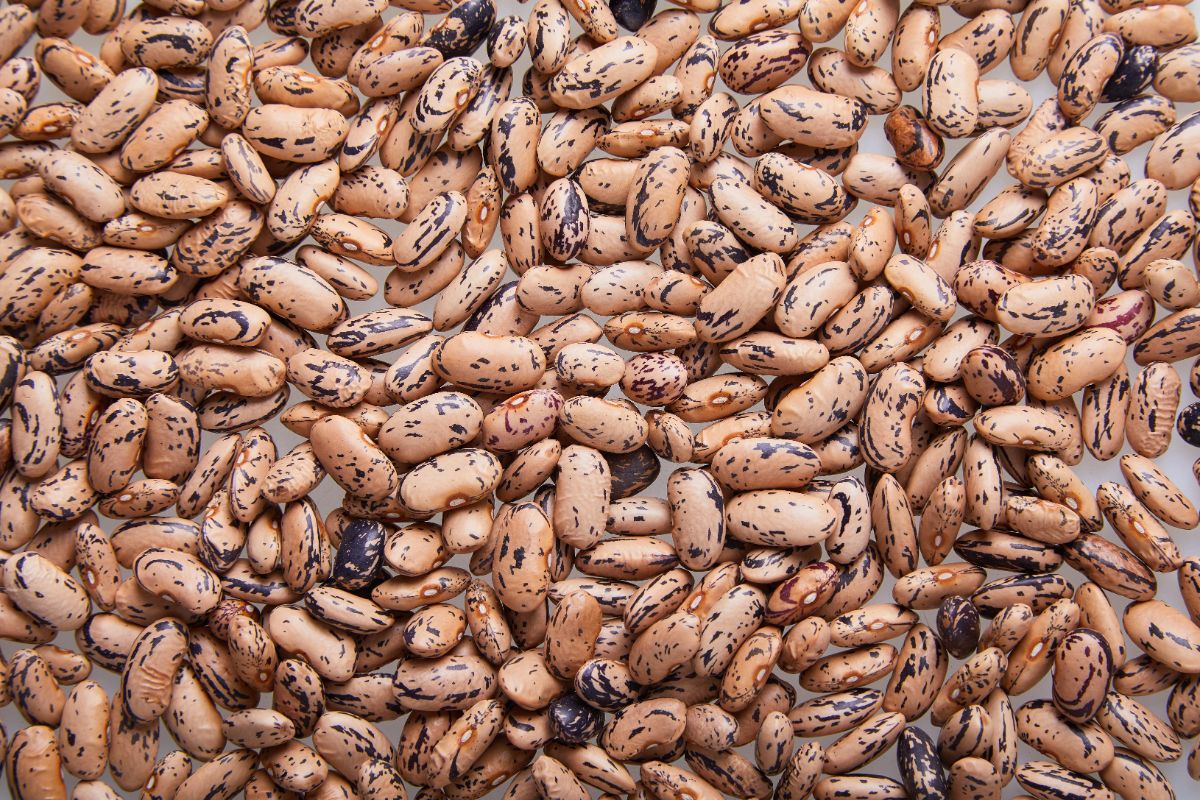 Quincy Pinto beans may mature later than many other beans on this list, but they are worth the wait. Large beans have a speckled skin, and plants produce a profusion of them, so you'll have plenty of beans for storing for winter comfort meals. Creamy and savory when cooked in a slow cooker, these beans are just right for making soups, refried beans, and so much more.
Quincy Pintos have a good deal of disease resistance, making them a fine choice if you want a low-maintenance plant. These plants grow in a bush habit with short vines that can block out competitive weeds, which is also a nice feature to have, especially if you're growing an organic garden and don't want to use synthetic herbicides or pesticides. This bean was developed by the USDA in conjunction with Washington State University.
7. Soldier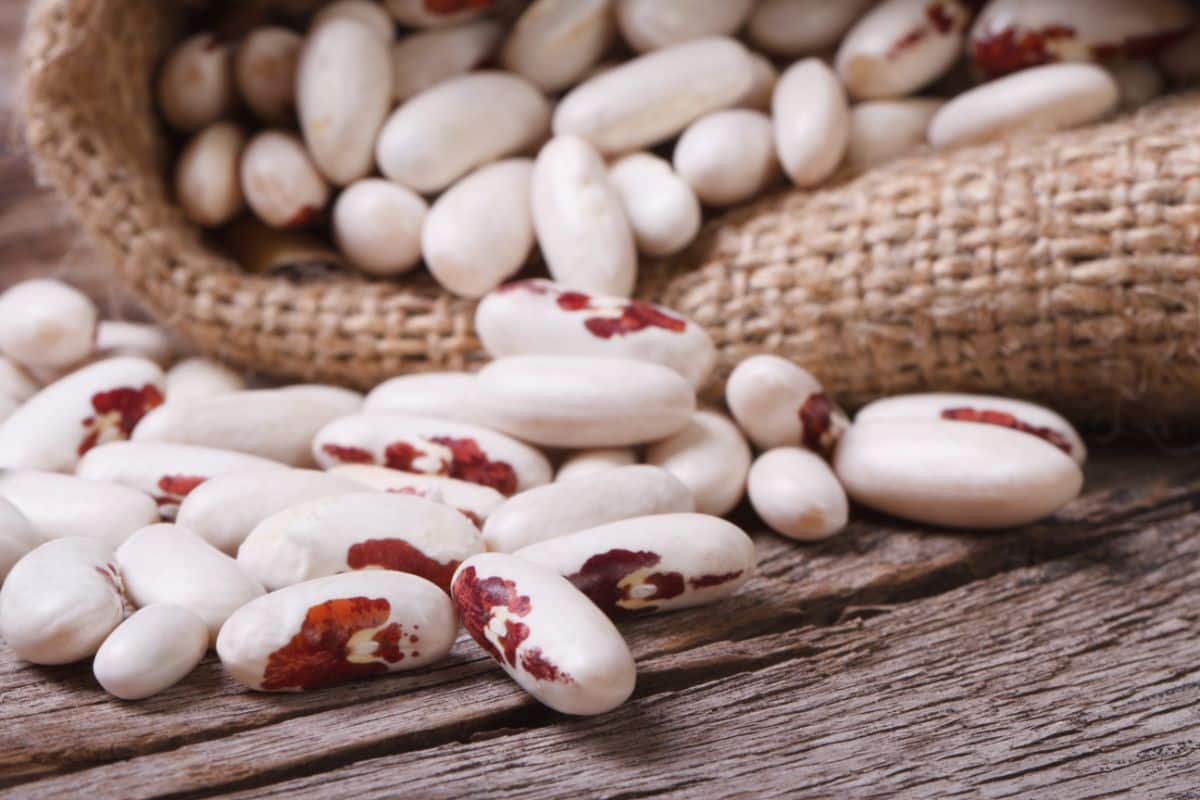 Open-pollinated Soldier beans are an heirloom type of white kidney bean with a reddish brown eye. Very pretty to look at, these beans are ready to harvest in about 89 days, which is earlier than many other bean types. They also grow compactly, so they may be able to be kept in planters too.
Soldier beans are drought tolerant, making them easier to grow and more resilient than some other species. These beans should be planted 3 to 4" apart in rows spaced 24 to 30" apart. They also won't generally germinate until soil temperatures are above 60°F.
8. Marfax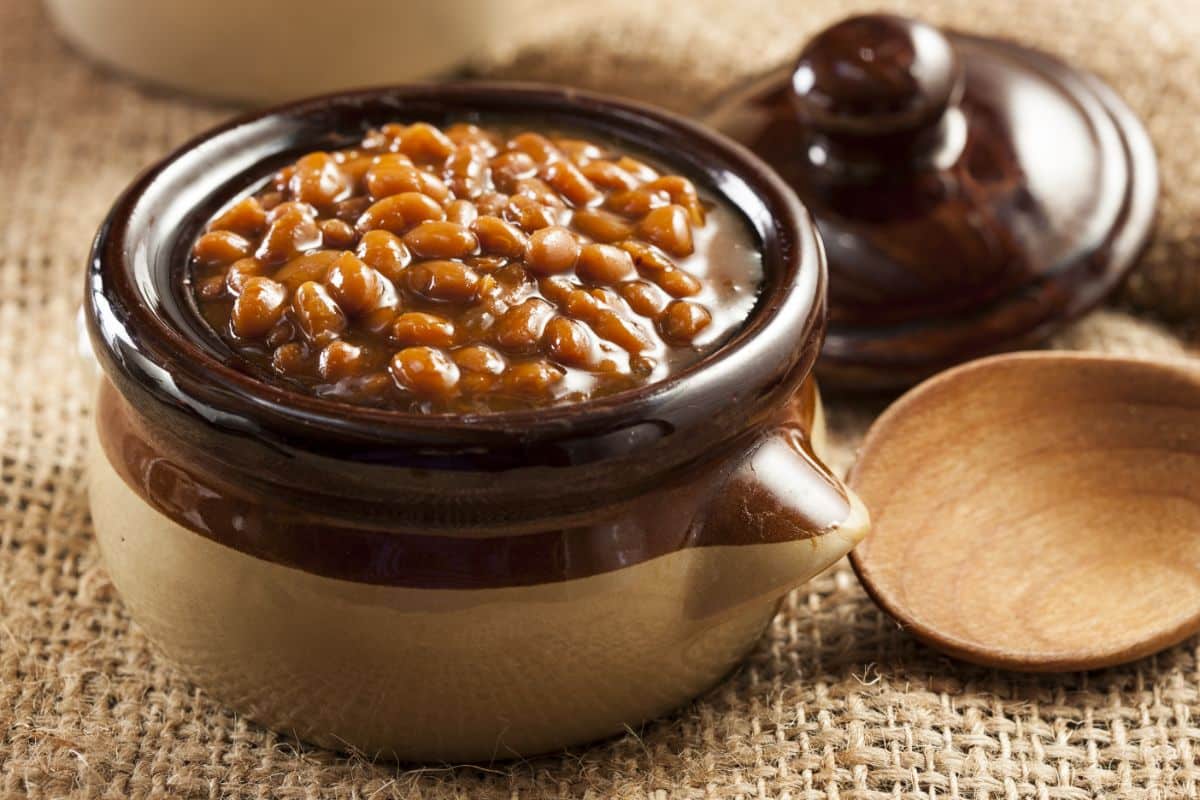 Rich, golden-brown Marfax beans are prized as one of the best beans to grow if you love making homemade baked beans. Similar to the Swedish brown bean, this heirloom variety matures early and produces a prolific harvest too. It is also a good bean to grow if you live in a cooler climate, as it is hardier than many other bean types.
Like other vining plants, beans don't generally transplant well, so they should be directly sown outdoors after all danger of frost has passed. To increase your bean harvest, be sure to harvest fresh beans regularly; however, shelling beans should be allowed to dry fully on the vine before picking. If heavy rains are threatening your bean harvest, plants can be pulled and dried indoors too!
9. King of the Early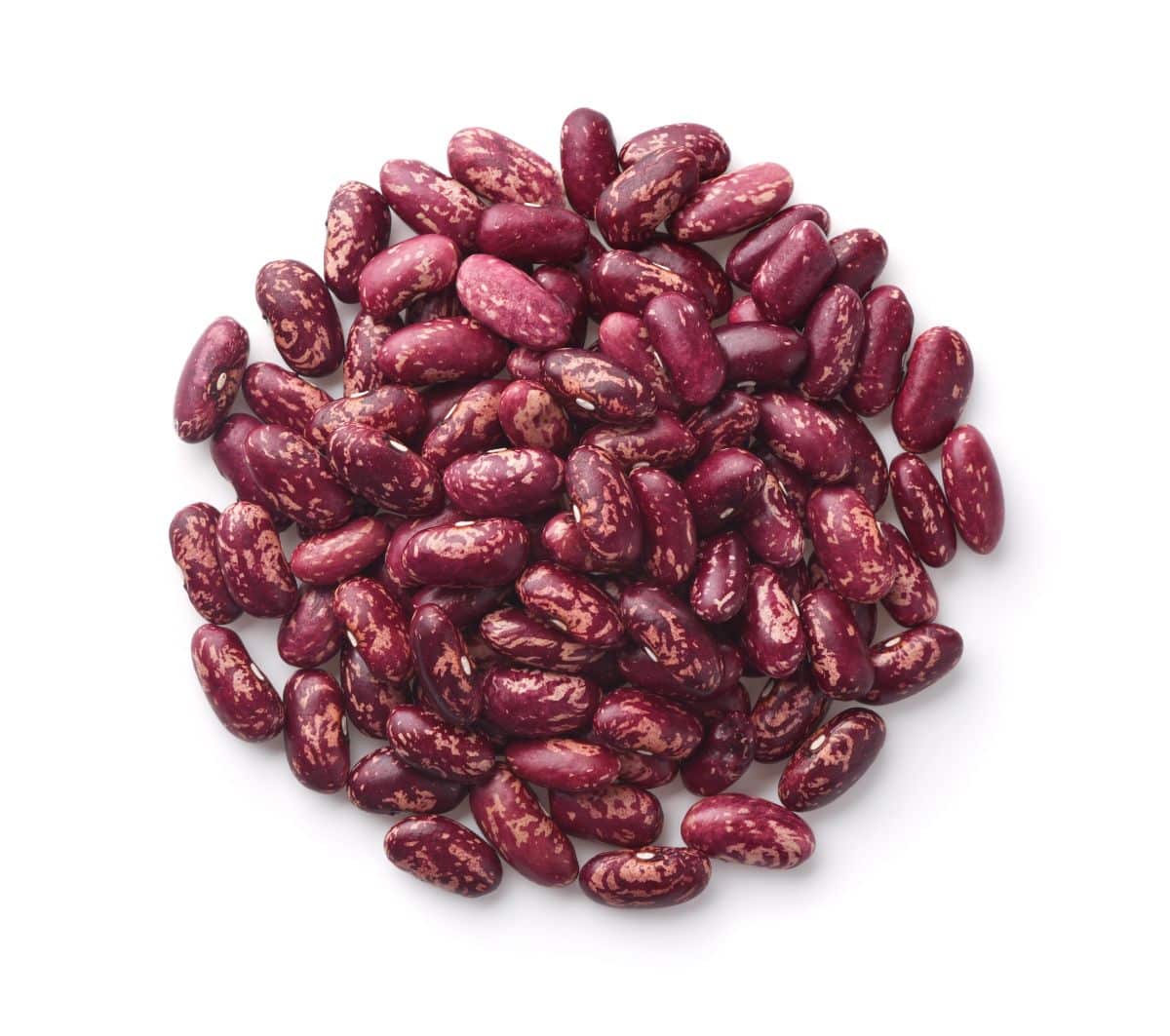 A beautiful bean all around, King of the Early has vibrant, reddish skin that is speckled with a bit of white. Perfect for making baked beans, King of the Early has a rich, savory flavor and doubles in size when cooked. That means you'll get even more delicious beans for eating out of your backyard harvest!
As its name implies, King of the Early is ready for harvest before many other bean types. Yields are prolific, too, and this bean can grow well even if summers are very hot or cool. Better yet, this bean is a bush variety, so it is appropriate for smaller garden spaces as well.
10. Flambo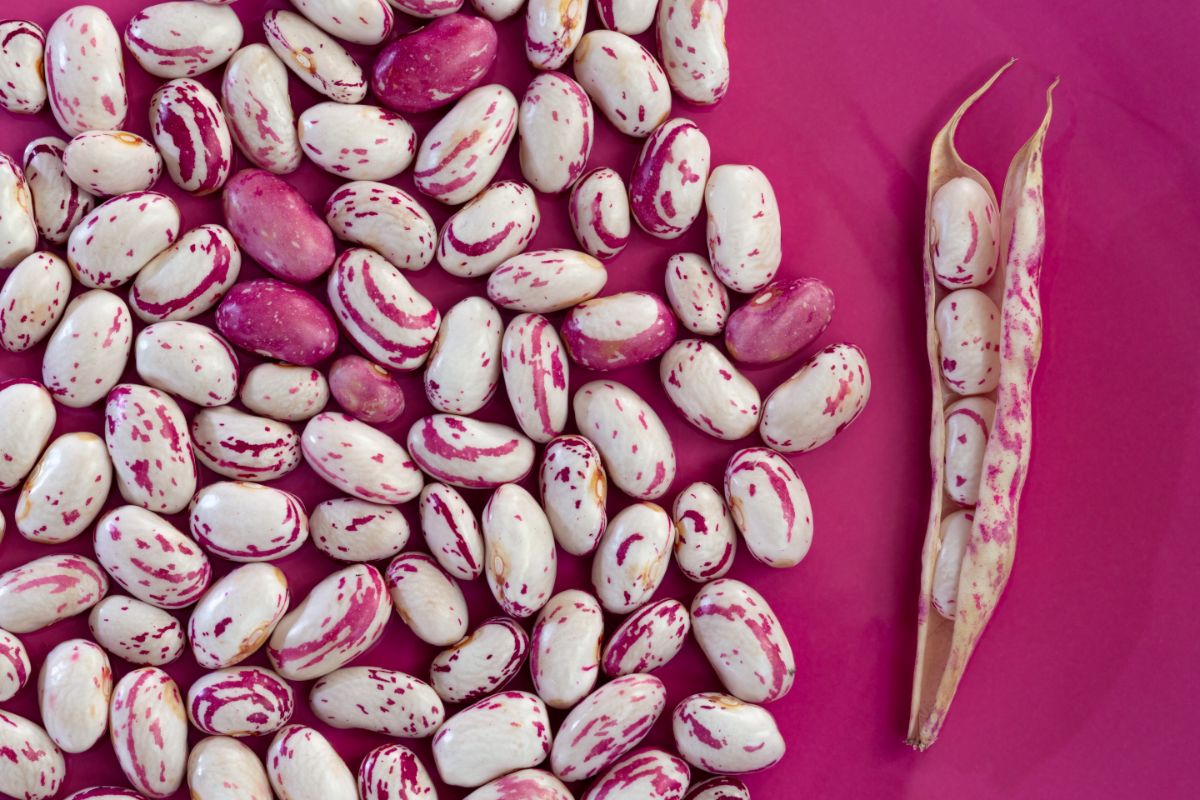 Flambo are very pretty beans on the vine with pods that develop into a striking fuchsia and green patterning. Inside, these tasty beans are also quite vibrant, with speckled pink and white skin. Flambo beans are multi-purpose too, and can be harvested early for fresh eating beans.
Flambo beans really come alive when allowed to mature fully on the vine until the pod turns a dark red and are completely dry. At this point, beans can be dried or frozen and are mouth-watering in ragout and tons of other dishes. Mature pods will grow to about 5 ½" long.
11. Black Turtle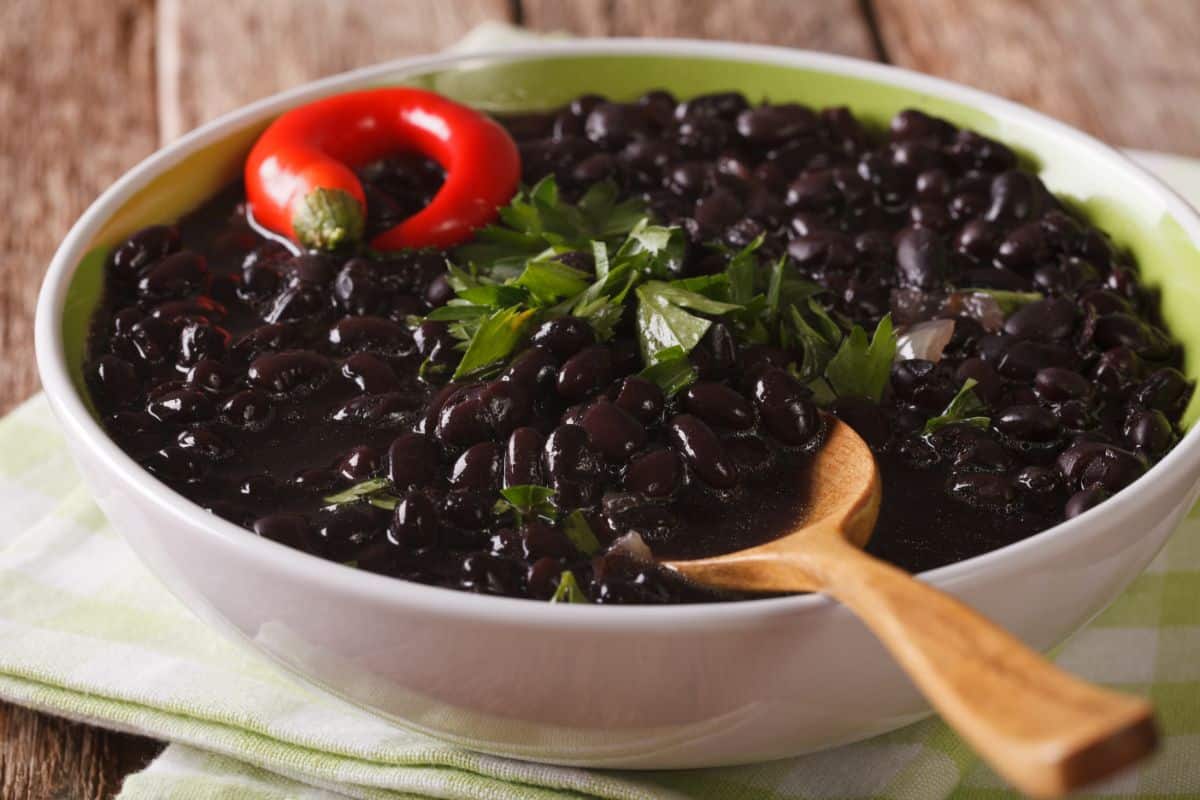 Black Turtle is a type of black bean that has a bit of history to it. This bean variety descends from a black bean that was popular throughout Central America, and that was once grown by the Mayans. An heirloom, open-pollinated plant, Black Turtle, is another good choice if you're interested in collecting your own bean seeds for planting.
Black Turtle has an intriguingly rich flavor with somewhat spicy undertones. First sold in 1832, this bean is a classic pick for Cuban dishes. Just keep in mind that this bean can take several weeks longer to mature than other black bean varieties, like Black Coco.
12. Windsor Fava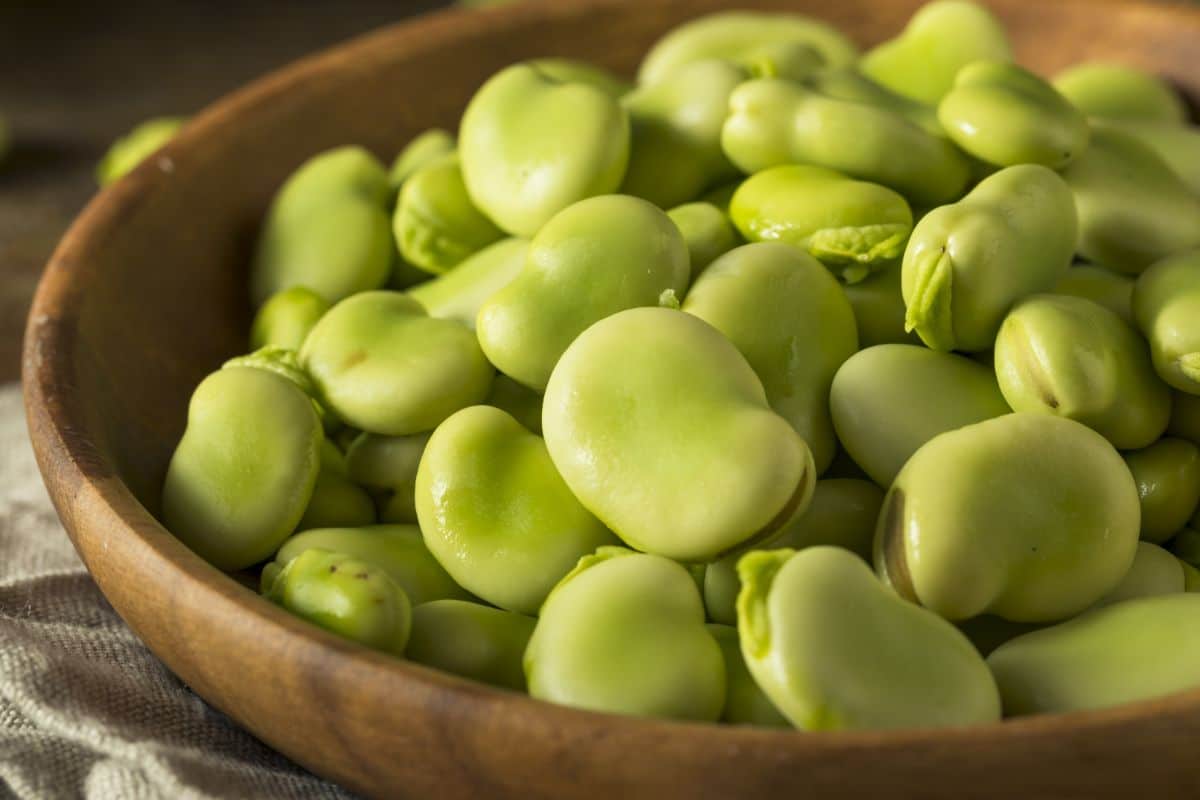 Fava beans may look a lot like lima beans, but don't let their appearance fool you. Also known as broad beans, fava has a delicious earthy and nutty flavor that some have described as having hints of cheese to it. Delicious sauteed, grilled, boiled, and prepped in other ways, these versatile beans can be used in a wide variety of cuisines, including Egyptian and Italian fare.
Windsor fava beans have been around since at least 1863 and are a classic heirloom variety. Growing in a bush habit, they can be kept in smaller spaces, although they may benefit from extra trellising once their hefty pods begin to mature.
13. King of the Garden Lima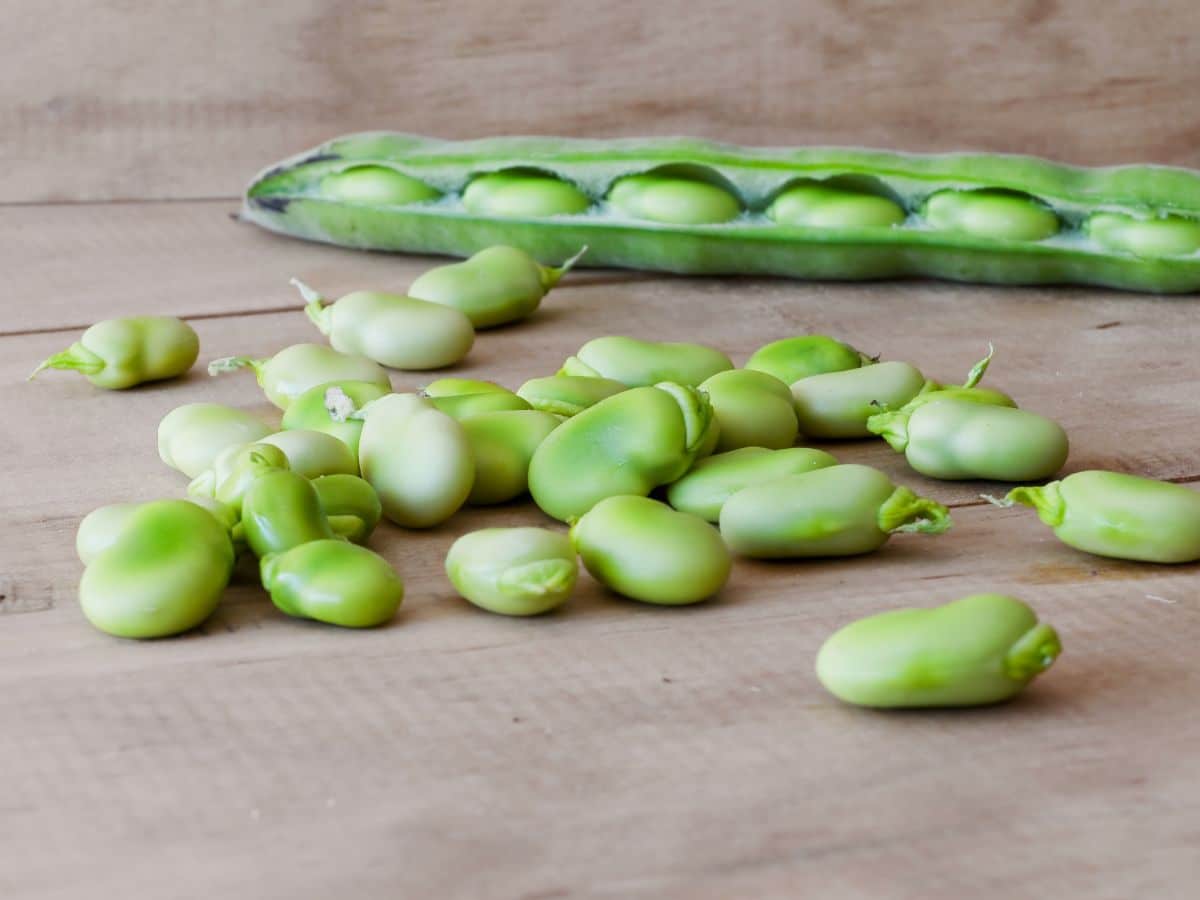 Lima beans, also known as butter beans, are famous for the buttery flavor and creamy texture. These beans don't generally grow well in very cool climates, so if you live in a northern location, you may want to skip these beans. However, if your garden is in a milder area, these delicious beans are hard to beat.
The King of the Garden lima is one tasty variety of lima beans that was developed in 1883. A vigorous grower, this bean reliably produces large, 8" long pods that have about 4 creamy beans each. An open-pollinated variety, this bean is a fine pick if you want to save seeds; however, it does require a longer growing season than many other bean types.
This is a must-grow plant if you love making homemade succotash!
14. Kenearly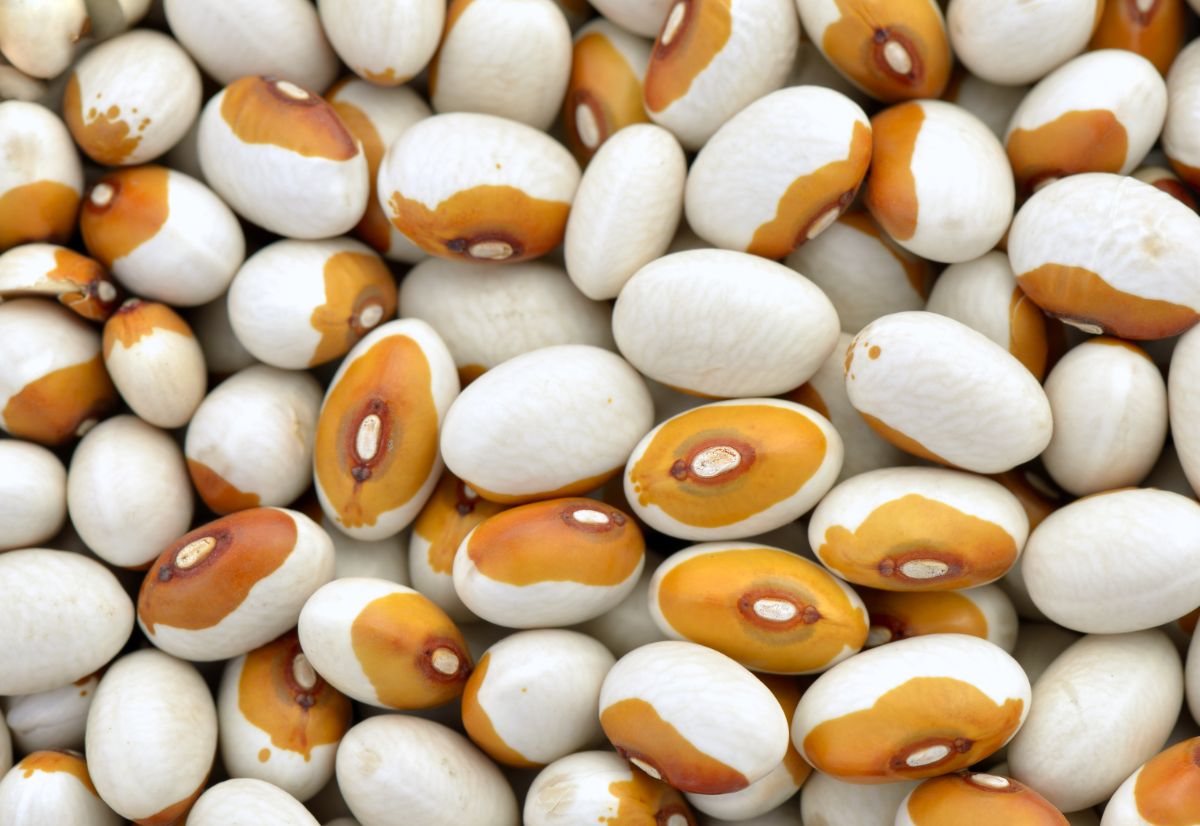 A variety of Yellow Eye bean, Kenearly was developed in Nova Scotia and has a larger eye than many other similar beans. The medium-sized, plump beans are mostly cream in tone but have speckled, golden eyes for more color. Kenearly beans are known to mature uniformly, which can make for an easier and more impressive harvest.
Ready to pick about 89 days after planting, Kenearly beans are open-pollinated too. A favorite bean variety for making a particular type of baked beans that are famous in Maine, known as "Bean Hole" beans, Kenearly is a fun choice if you want to grow something a bit different. Just keep in mind that, like most other beans, Kenearly beans are not cold hardy, so they should only be planted outdoors after all danger of frost has passed.
15. Black Coco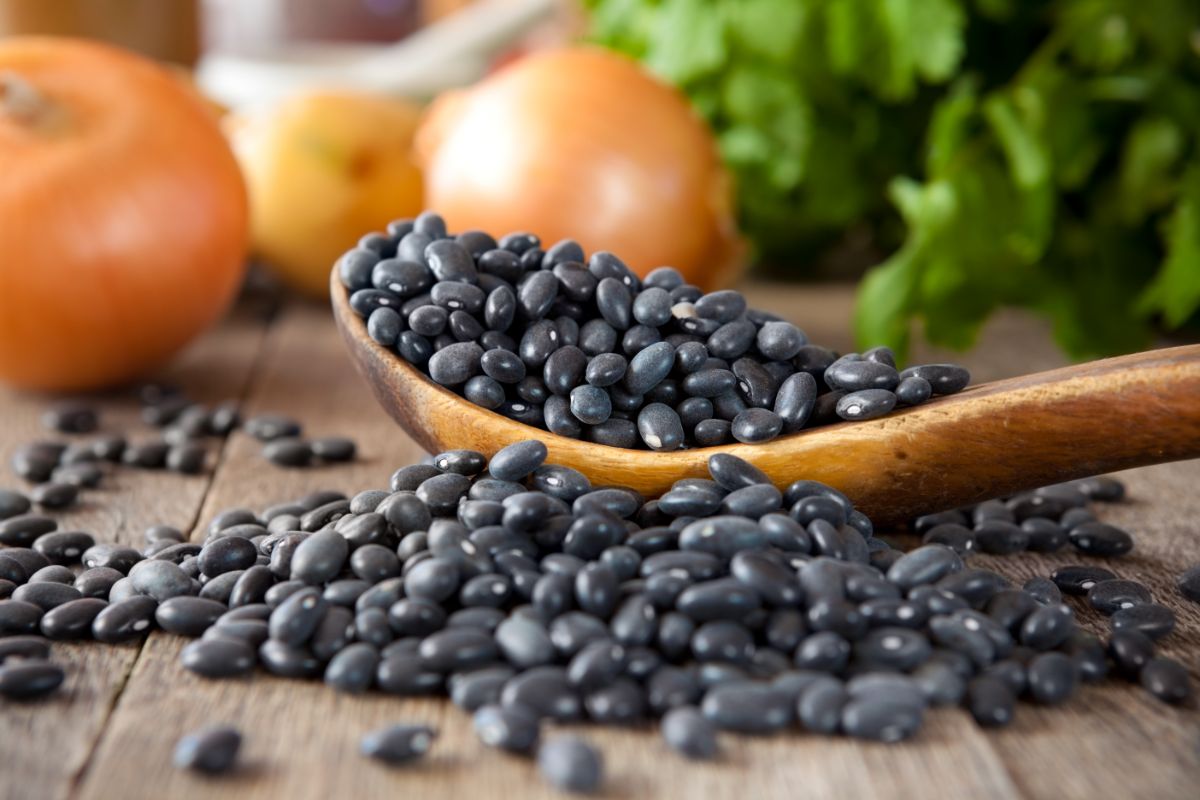 If you love cooking with black beans, Black Coco is one variety to try that is notable for its large bean size. These multipurpose beans can be harvested early (in about 60 days) and eaten young as green beans, or they can be allowed to mature for about 85 days and harvested as shelling beans. Black Cocos truly shine as beans for soup making and for whipping up your own refried beans.
Growing compactly, Black Coco bean plants stay about 2' high, so they can be kept in smaller garden spaces. Pods max out at around 5" long and are easy to shell too, which makes them much simpler to work with in the kitchen. Hearty and robust, these beans will impart some of their rich, dark colorings to other ingredients in your cooking, such as when cooked into homemade beans and rice.
16. Calypso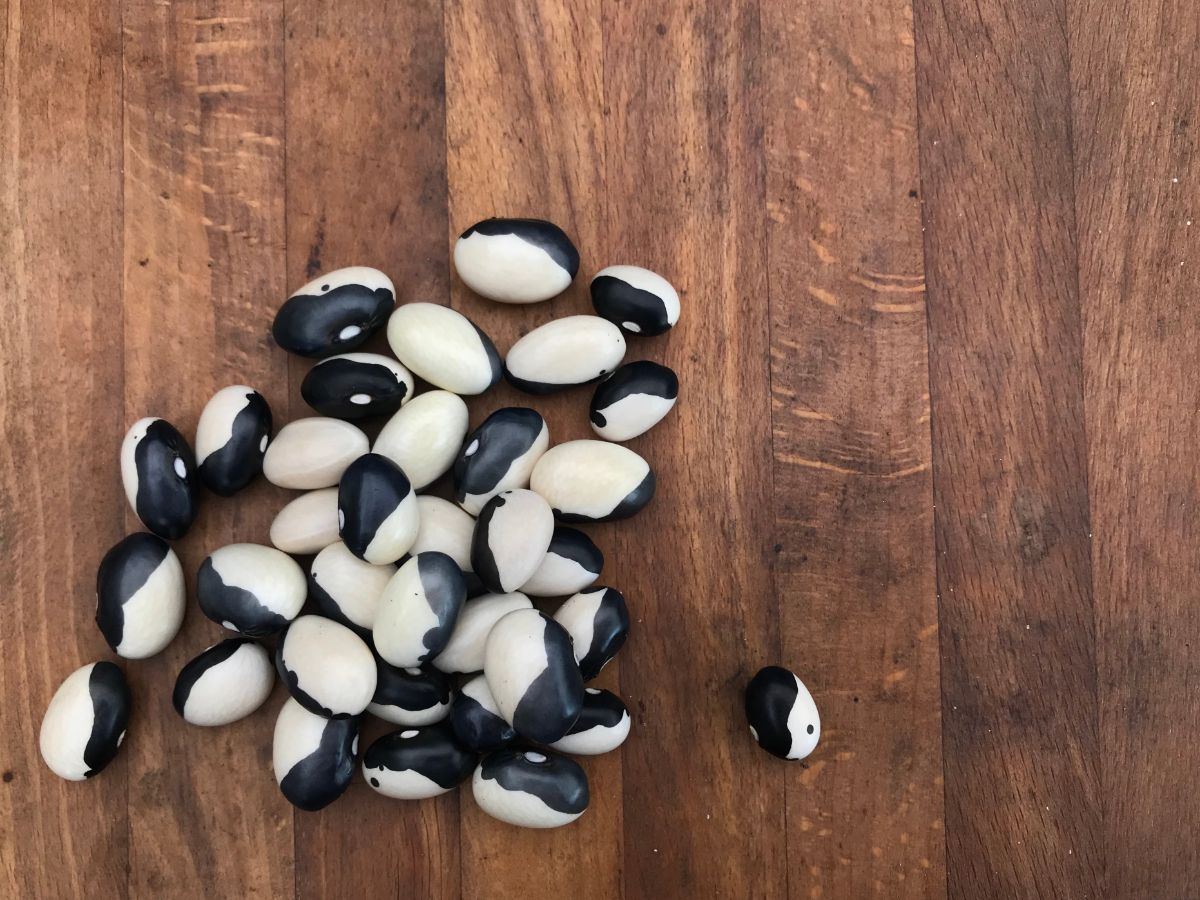 Also known as the Orca or Yin-Yang bean, Calypso is notable for its striking, black and white skin that is truly one of a kind. In fact, these beans are just so pretty; they are often used in craft projects and for creating handmade jewelry.
First developed in 1992, Calypso beans are open-pollinated, so they can be collected and dried for sowing in next year's garden. While these beans aren't quite as prolific as some other bean types on this list, they still produce reliably, and pods usually develop about 4 to 5 beans each. When cooked, Calypso beans will expand to about twice their size, and they taste absolutely fabulous in stews and other Latin American fare.
17. Garbanzo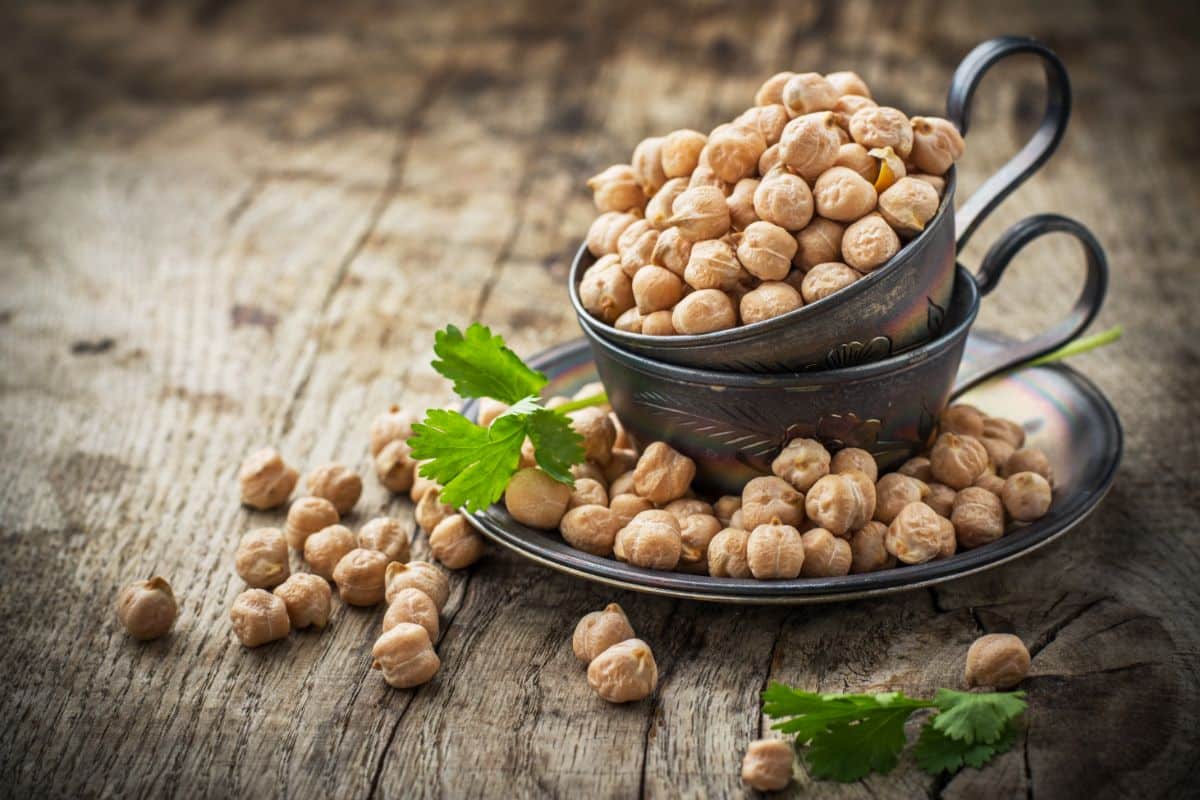 Also known as chickpeas, garbanzos are must-grow plants if you love Middle Eastern food and homemade hummus. These creamy beans should be grown in full sun and take about 85 days to reach maturity. Plants grow to about 24" high and should be planted in rows spaced 24" apart for best results.
Garbanzo beans can be used as dried beans, but they can also be sprouted and eaten fresh too. While tan-colored beans are classic, there are also some unusual garbanzo bean varieties on the market that are fun to experiment with as well. One notable garbanzo type is the Kabouli black garbanzo bean, which is an heirloom variety that was first grown in Afghanistan.
18. Jacob's Cattle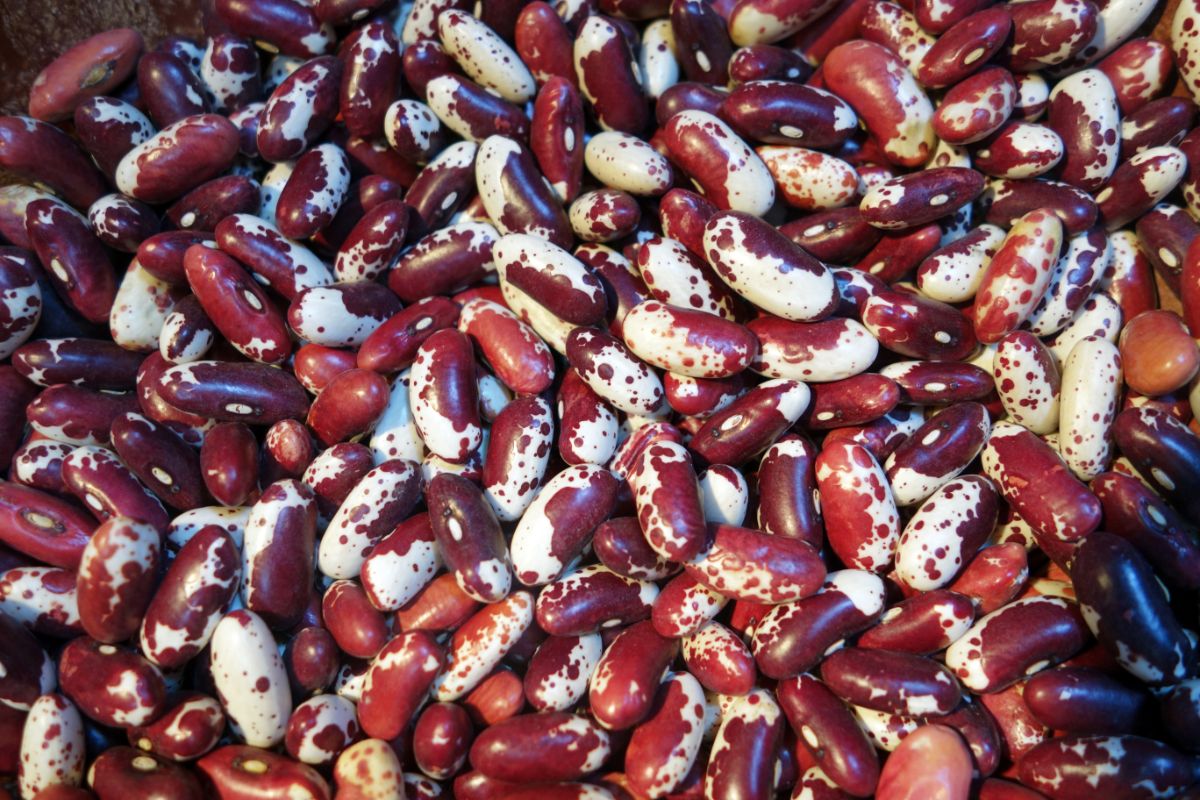 Originally grown by the Passamaquoddy tribe in the northeastern region of the United States, Jacob's Cattle is an open-pollinated, heirloom bean that is popular throughout New England. The mottled, reddish-brown, and white skin of these beans is said to resemble the markings on cattle, and they are sure to add lots of color to any dish you decide to make.
Ready to harvest in about 88 days after planting, Jacob's Cattle, like other shelling beans, should be allowed to fully dry on the vine prior to harvesting. You'll know it's time to gather your beans when you can hear the beans rattling about in their pods. You can also test readiness by gently pressing your fingernail against the bean's pod; if it doesn't leave an indent, the beans are ready to harvest!
19. Mitla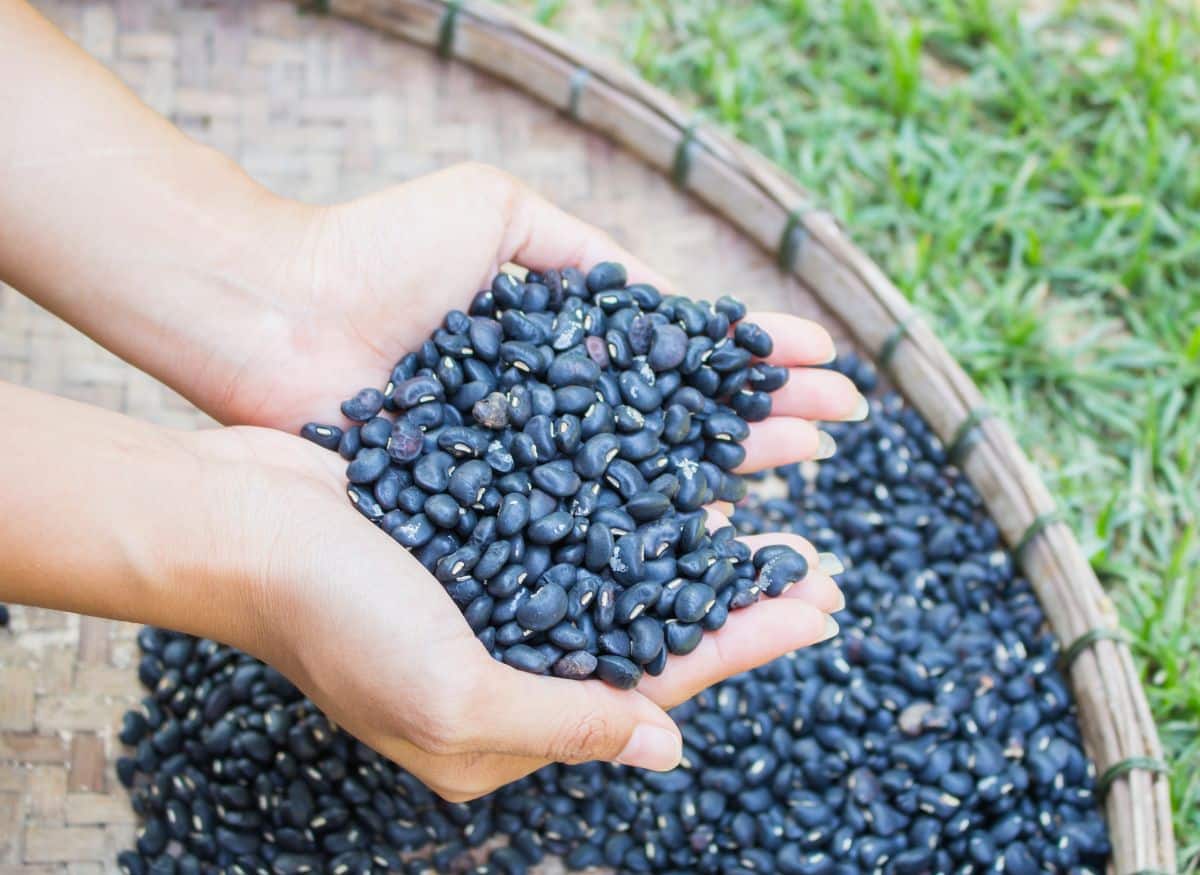 Originally from Oaxaca, Mexico, Mitla is one of the best black bean varieties to grow if you love Mexican cuisine. These flavorful beans are packed with nutrition and are hard to beat as refried beans or when cooked into black bean soups. However, they may need to be soaked and cooked a bit longer than other bean types to fully develop their flavor.
Mitla can help build your garden soil, making this bean a wonderful addition to new garden plots. This plant produces medium-sized runners and pretty purple flowers, but it may need some trellising to keep it upright. Yields are prolific too!
20. Tiger's Eye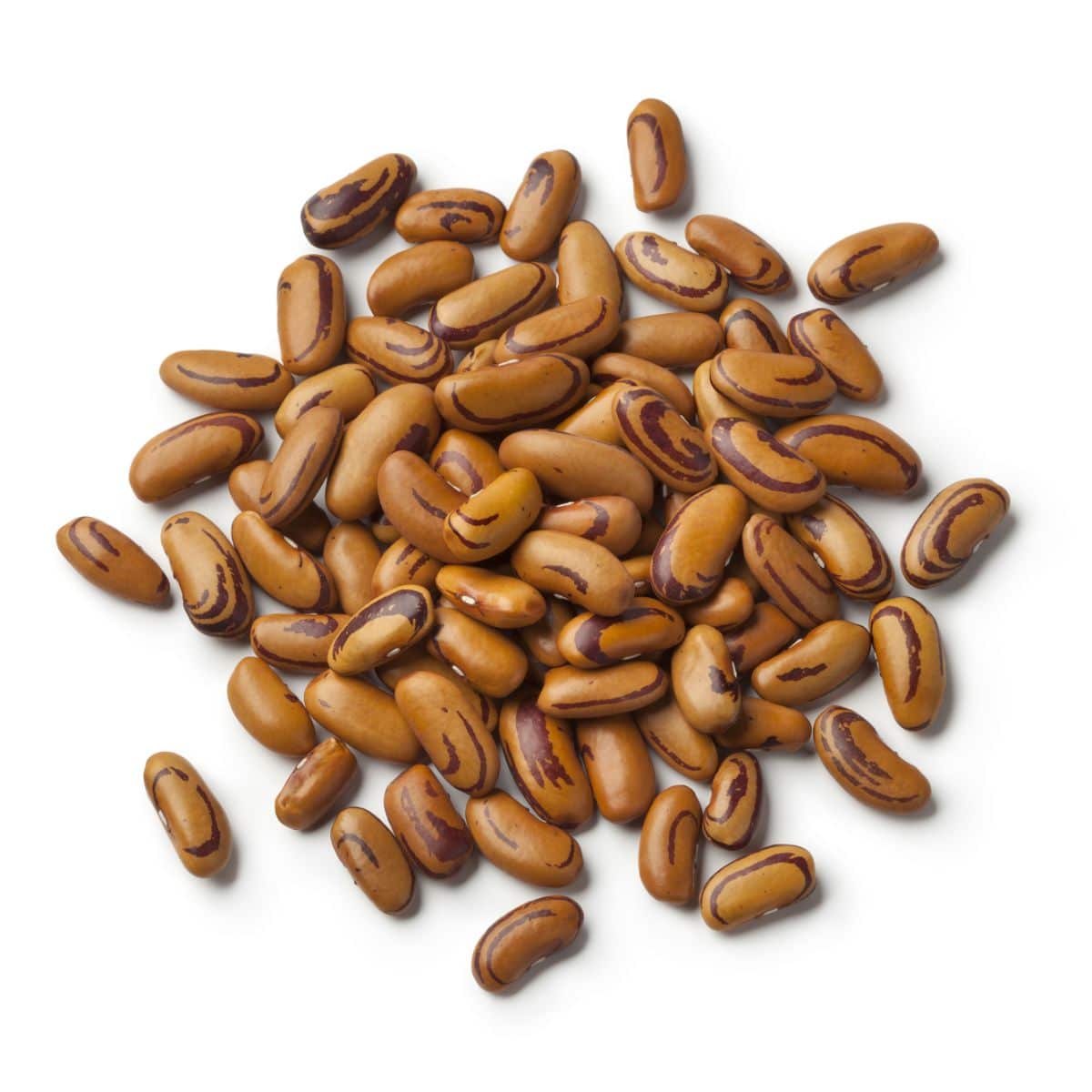 Tiger's Eye beans don't disappoint with their golden brown skin that's ornamented with swirls and speckles in a dark, brownish-red. But these beans aren't just pretty to look at. They are also delicious and make excellent full-bodied baked beans.
Originally from Argentina and Chile, Tiger's Eye beans can be used as a pinto substitute in a wide variety of dishes. These beans are particularly appealing because they have thin skins that virtually disappear when cooked. Plants generally grow to about 2' in height, but they can start to vine under certain growing conditions.
21. Gaucho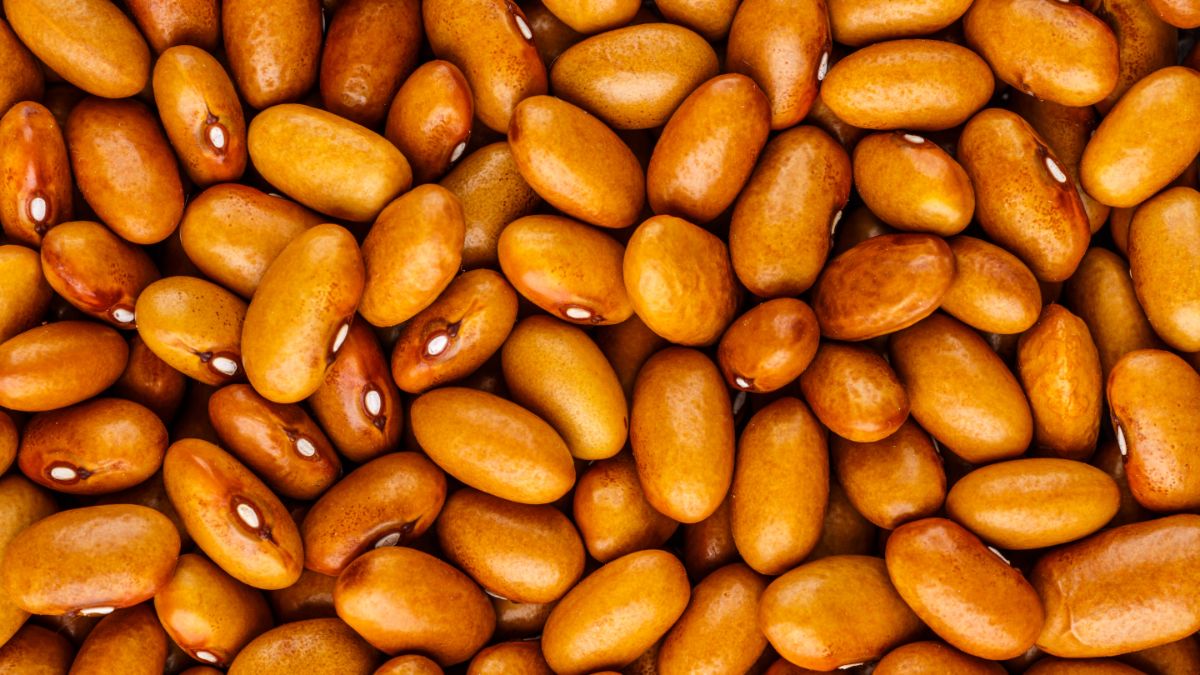 A delightful, golden-skinned bean, Gaucho is a top pick among small space growers. Even though it grows compactly, this bush-type bean produces massive yields of shelling beans – approximately 20 pounds for a 100-foot row of beans! Native to Argentina, this heirloom bean has such a rich flavor that it can be served with just a bit of butter, salt, and pepper and will still be the star of your dinner spread.
Maturing in about 88 days, Gaucho can adapt to a range of conditions and can grow just fine, even when summer nights are a bit cool. These beans also dry quicker than many other shelling beans, so they can be processed more readily at the end of the season.
22. Midori Giant Soybeans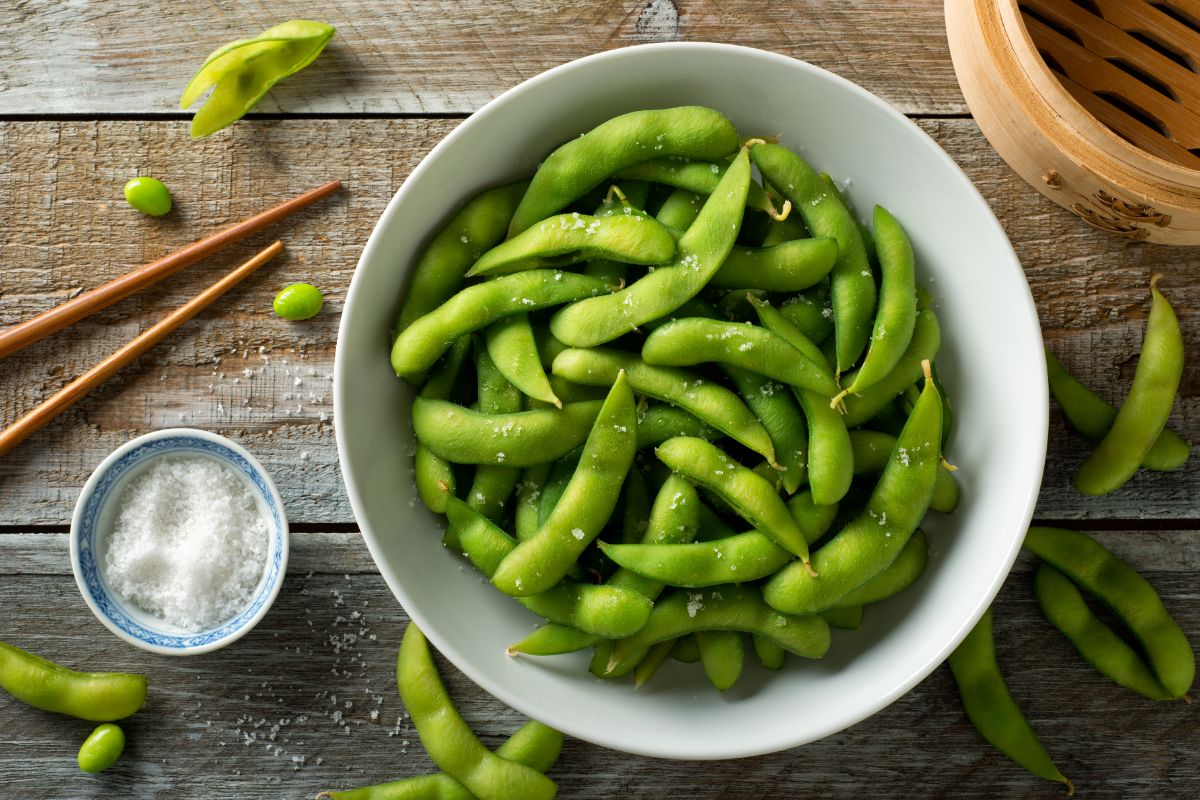 Soybeans are very versatile beans that can be made into a variety of foods, including tempeh, tofu, and natto. However, if you love crunchy edamame, Midori giant soya beans are one of the best types of soybeans to grow.
This soybean type matures early and reliably produces a large harvest. Plants are also very sturdy, so you don't need to worry about trellising them. Adaptable to a range of growing conditions, soybeans can be grown just like green beans; however, for dried soybeans, you'll want to wait to harvest until the pods are dry and you can hear the beans rattling within them.
Dry shelling beans vs. Fresh eating beans: What's the difference?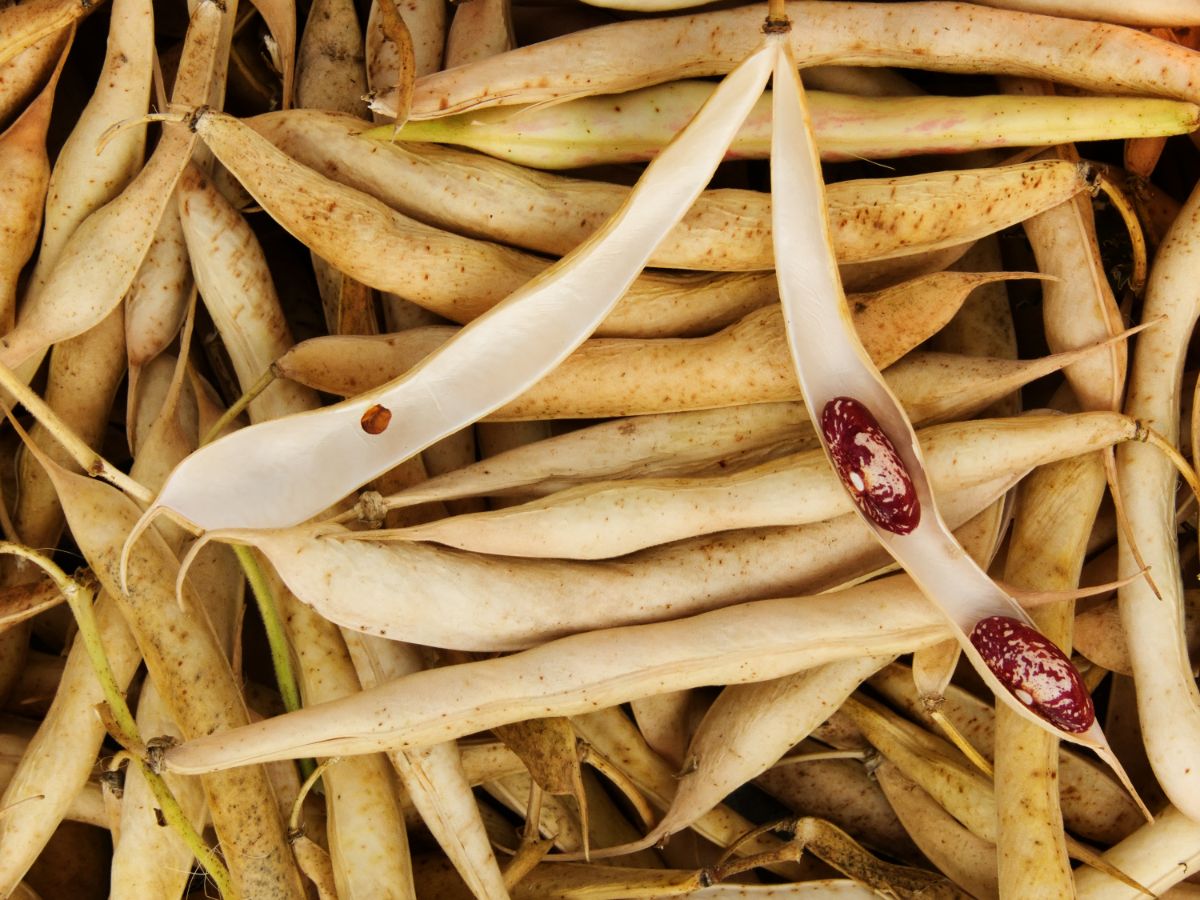 In backyard gardens, growers can choose to grow a variety of different beans. However, those beans generally fall into one of two categories: fresh eating beans and dried shelling beans.
Fresh eating beans are generally more commonly grown and include such popular varieties as green beans and Romano beans. These bean varieties are favored for both their edible pods and seeds and are cooked in dishes like green bean casserole and salad niçoise. For optimal flavor and texture, fresh eating beans are harvested regularly when the pods are still fresh and tender.
Dried shelling beans, on the other hand, are mostly grown for their edible seeds. While the pods of dried shelling beans are usually edible if the bean is harvested when young and tender, most growers choose to allow dried shelling beans to fully mature on their vines. Once the pods are completely dried and too fibrous to be edible, dried shelling beans are harvested and shelled.
Dried shelling beans excel as a protein-packed food for storing and can be safely stored in airtight jars for a year or more. Often used in soups and stews, these versatile beans are the beans of choice for making refried beans, Pasta e Fagioli, and chili.
For food safety, it is very important to properly cook dried shelling beans prior to eating them. This is because eating undercooked dried beans, like kidney beans and cannellini beans, can lead to food poisoning. If you're new to working with dried beans, you can learn more about how to properly cook them here.
Frequently asked questions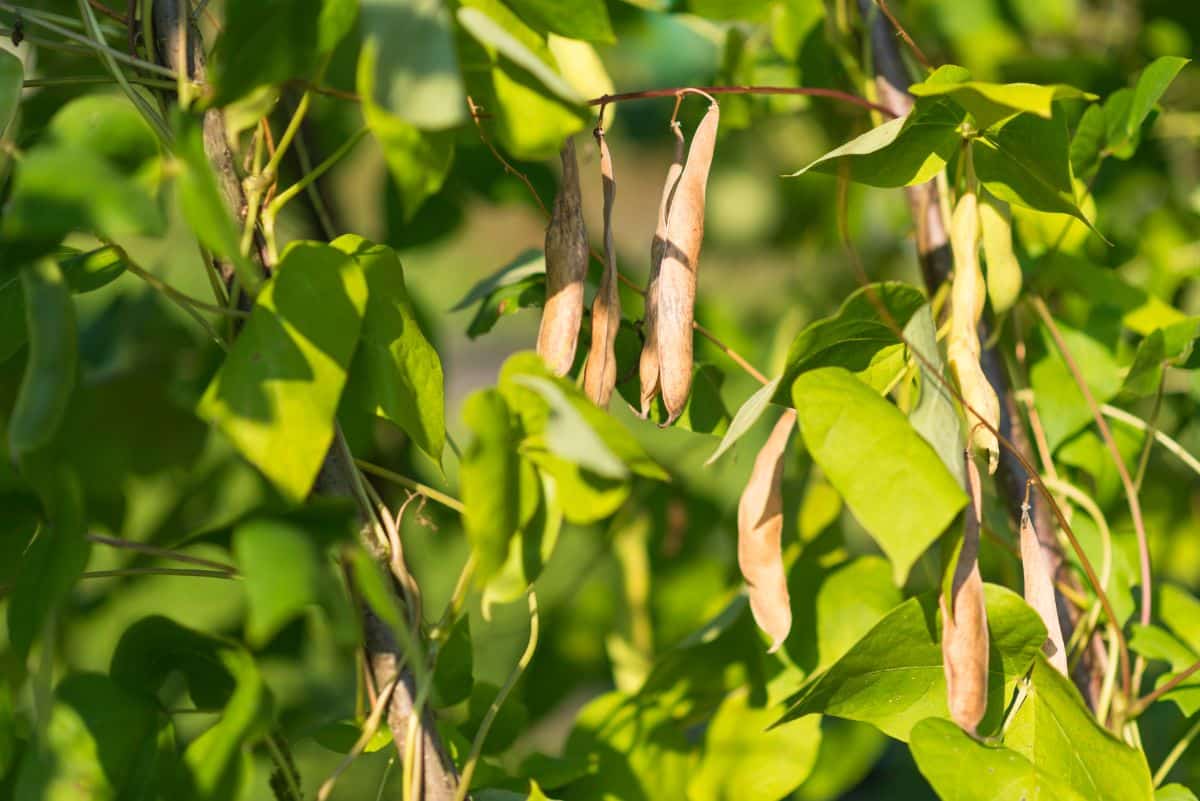 Summary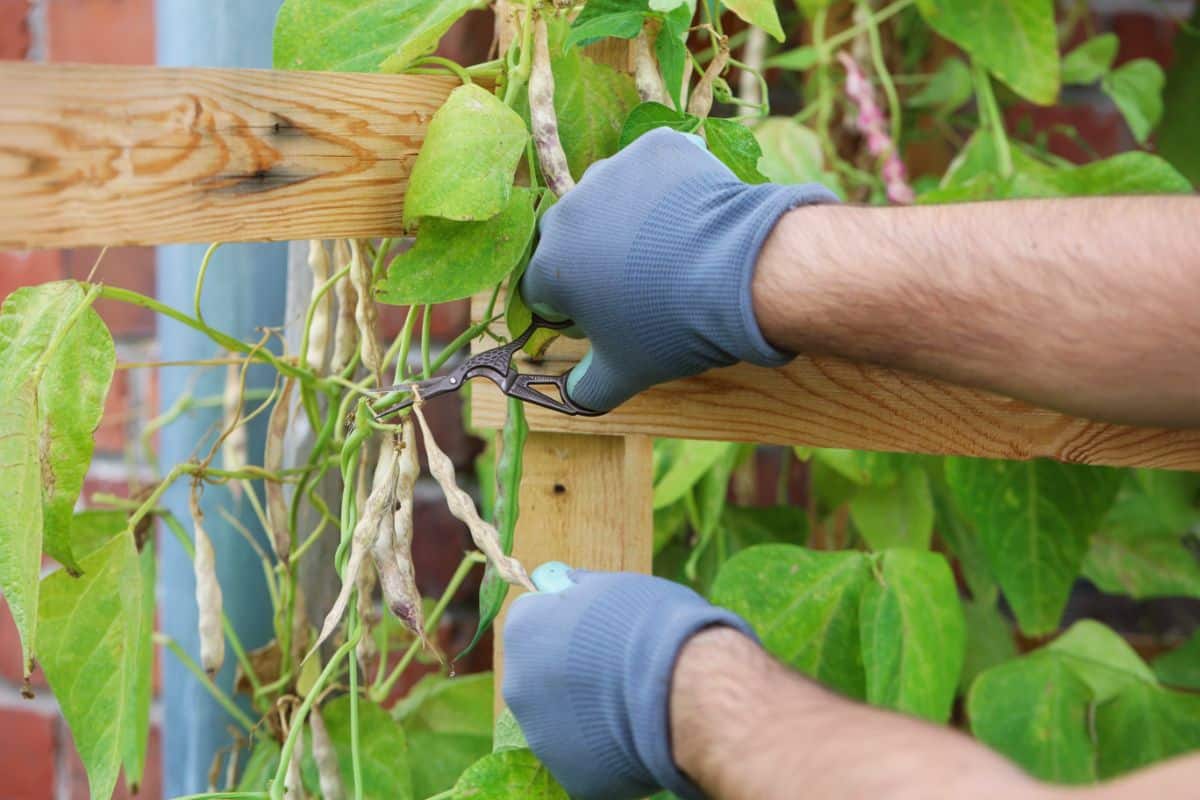 If you love making homemade chili, hummus, and baked beans, why not take it a step further and grow your own dried shelling beans in your garden? From garbanzos to kidney beans, there's a surprising number of tasty beans that you can grow in small garden spaces. Even better, shelling beans are some of the best plants to grow if you're interested in food preservation, self-sufficiency, and prepping.
Unlike fresh eating beans like green beans, dried shelling beans are grown for their seeds rather than their pods. Once dried, those bean seeds can be stored at room temperature for a year or more, provided that you keep them in an airtight container. When you're ready to use them, versatile beans are just perfect for stirring into soups, casseroles, and so much more!
Dried beans are excellent for long-term storage, but if you would like to learn more about the best veggies to grow for preserving, check out our article on root cellaring your garden produce.